Lax masters: Lacrosse College Prospect Camps | Lacrosse Masters
Lacrosse Masters Boys Camps | Lacrosse Masters
Lacrosse Masters hosts college prospect camps for 
high achieving lacrosse players. Our camps are staffed by coaches 
from some of the nation's top colleges & universities: 
Amherst College
Babson College
Bates College
Boston University
Bowdoin College
Brown University
Bucknell University
Colby College
Colgate University
Cornell University
Dartmouth College
Franklin & Marshall College
Georgetown University
Hamilton College
Harvard University
Haverford College
College of the Holy Cross
Johns Hopkins University
Lafayette College
Middlebury College
MIT
Princeton University
Swarthmore College
Trinity College
Tufts University​
University of Notre Dame
University of Pennsylvania
University of Virginia
Washington & Lee University
Wesleyan University
Williams College
Yale University
October 17, 2021
Boys High Academic Prospect Camp
Maplezone Institute – Aston, PA
Mike Daly
Head Coach
Brown University
Todd Cavallaro
Head Coach
Franklin & Marshall College
Nick Taylor
Head Coach
Haverford College
Mike Murphy
Head Coach
University of Pennsylvania
Chris Wojcik
Assistant Coach
University of Notre Dame
Matt Madalon
Head Coach
Princeton University
Pat Gress
Head Coach
Swarthmore College
October 17, 2021
11 Annual Boys High Academic NESCAC
Fall Prospect Camp
Middlesex School – Concord, MA
Camp limited to only 80 total players
Sean Woods
Head Coach
Amherst College
Bill Mason
Head Coach
Bowdoin College
Guy Van Arsdale
Head Coach
Colby College
Casey D'Annolfo
Head Coach
Tufts University
Duncan FitzGerald
Assistant Coach
Middlebury College
John Raba
Head Coach
Wesleyan University
George McCormack
Head Coach
Williams College
October 24, 2021
High Academic Prospect Camp
Capelli Sports Complex – Tinton Falls, NJ
Camp limited to only 80 total players
Mike Silipo
Associate Head Coach
Boston University
Ryan Danehy
Associate Head Coach
Bucknell University
Pat Myers
Head Coach
Lafayette College
JL Reppert
Head Coach
Holy Cross
Simon Connor 
Associate Head Coach
Villanova University
January 8-9, 2022
11th Annual Boys High Academic
Winter Prospect Camp
Naples, Florida
Sean Woods
Head Coach
Amherst College
Guy Van Arsdale
Head Coach
Colby College
Gerry Byrne
Head Coach
Harvard University
Mike Silipo
Associate Head Coach
Boston University
Mike Daly
Head Coach
Brown University
Joe Conner
Associate Head Coach
Dartmouth University
Todd Cavallaro
Head Coach
Franklin & Marshall College
Pat Myers
Head Coach
Lafayette College
Mike Murphy
Head Coach
University of Pennsylvania
Matt Madalon
Head Coach
Princeton University
Casey D'Annolfo
Head Coach
Tufts University
John Raba
Head Coach
Wesleyan University
George McCormack
Head Coach
Williams College
Ed Williams
Assistant Coach
Yale University
Boys Lacrosse Showcase and Prospect camps
High School Level Prospect and Showcase Camps
We created this section because we can not find a single source for the individual camps/prospect days, other then sponsors advertising their own.
 So as we hear about them we will post here and try to keep this section as up to date as possible.  If you have a showcase or prospect day and would like us to add it to the list, or see that we have something wrong, please email us at [email protected]  Note, we do not include TEAM events, only individual camps, and only high school age.  Check out our new blog for updates, comments, etc.
THE MATERIAL ON THIS WEBSITE IS COPYRIGHTED AND MAY NOT BE COPIED OR USE WITHOUT EXPRESS WRITTEN PERMISSION
Coaches – please email your camp information, also include date, year, city, state of the sessions on your webpage
Want to join our emailing list?  Visit the Blog page to easily add your email.
​
Aug 2021
1  Jacksonville Univ prospect day​, Jacksonville, FL
5  Dartmouth prospect day, Hanover, NH
5  Union college prospect day, Schenectady, NY
7  North Greenville Univ prospect day, Tigerville, SC
22  Lewis University prospect day, Romeoville, IL
29  XPO Girls Prospect camp, Hillsborough, NJ
​
Sept 2021
11-12 Franklin & Marshall prospect day, Lancaster, PA
12  St John Fisher prospect day, Rochester, NY
12   Showcase @ the Shore, New London, CT
18  Southern VA showcase, Axton, VA
25  Apex Girls Goalie showcase​, Bel Air, MD
26 Lewis University prospect day, Romeoville, IL
​
Oct 2021
3  Queens Univ prospect camp, Charlotte, NC
9-10 Apex National Fall Showcase, Bel Air, MD
9-10 The show showcase 2024, Milford, DE
10 D3 Girls Fall Showcase​, Branford, CT
11 D3 Boys Fall Showcase​, Branford, CT
16-17 Duke Univ prospect day 3​, Durham, NC
16-17 Southern Girls Showcase, Bermuda Run, NC
30 Victory Beast National showcase​, Frederica, MD
31  NXT Girls Philly showcase, Downgtown, PA
31-11/1 US Lax Midwest Elite 80 showcase, Westfield, IN
​
Nov 2021
5   Victory Cowboy-Cup Elite showcase​, Plano, TX
6   NXT Can-Am showcase, Westfield, IN
6   Victory Liberty National Elite Fall showcase​, Conshokocken, PA
6-7 Las Vegas Showcase, St.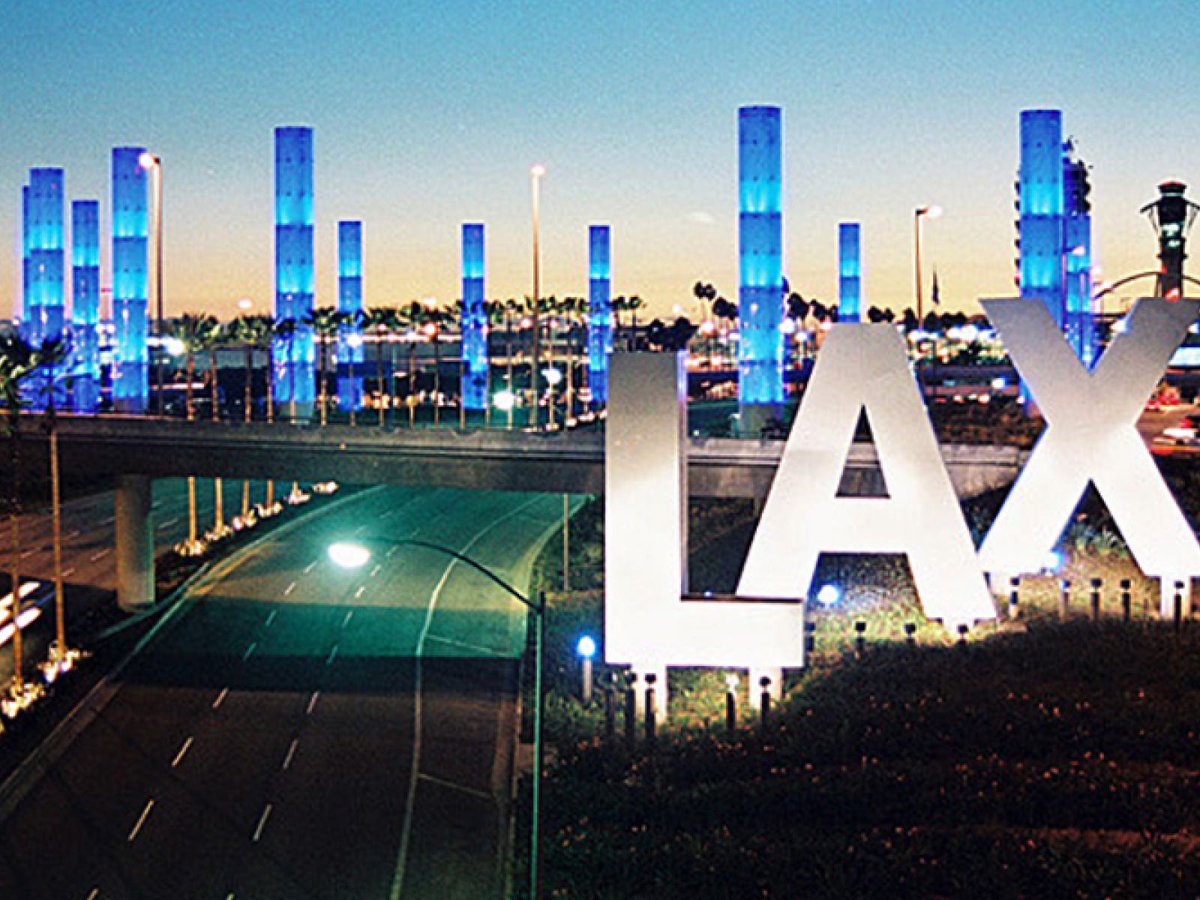 George, UT
6-7 Top Draw Girls showcase, Schaumburg, IL
7  New England Showcase, Wilbraham, MA
12 Friday Night Lights girls showcase, Flemington, NJ
20 Madlax East Coast fall showcase, Bethesda, MD
24  St Andrews Univ Prospect day, Laurinburg, NC
13-14  Lax for the Cure Girls showcase, New Egypt, NJ
13-14  Mid Atlantic showcase, Timonium, MD
20  Madlax Fall showcase, Bethesda, ME
20  NXT Nike Boys Philly Showcase, downingtown, PA
​
Dec 2021
3     Adrenaline Las Vegas prospect day, Henderson, NV
10   Adrenaline Sin City Showcase, Henderson, NV
​
Jan 2022
8-9 XPO Girls prospect camp, Naples, FL
Prospect Days – Victory Lacrosse SC
May 2021
1  Webber Univ prospect day, Babson Park, FL
1  Webber Univ Girls prospect day, Babson Park, FL
22-23 High Point Univ prospect day, High Point, NC
23  Showcase @ the Shore, New London, CT
23  Tar Heel State showcase, Wake Forest, NC
June 2021
4 ATL Girls showcase, Cumming, GA
4 Victory TXD Elite 150 showcase, Plano, TX
4 Victory Lone Stare Elite Girls showcase, Plano, TX
5 D3 Girls Summer Showcase, Branford, CT
5-6 Encore Impact 10 recruiting showcase, Concord, CA
5-6 XPO Girls prospect camp, San Francisco, CA
6 D3 boys showcase, North Branford, CT
6 26-27 Apex First Look showcase, Bel Air, MD
6 Prep School showcase
, Greenwich, CT
6  Tar Heel State showcase, NC (TBD)
6  UND1SPUTED Boys showcase, Old Westbury, NY
7-8 High Academic Prospect camp, Avon, CT
9  Lacrosse Masters Prospect, Avon, CT
9-10 MBX 44 showcase, Marietta, GA
11  E12 Baltimore Girls Recruiting camp, Elkridge, MD
11  Adrenaline Black Card showcase, Frederica, DE
11  Midwest Prime Showcase, Lebanon, OH
11 Victory SE Elite 150 showcase, Nashville, TN
13  Jacksonville Univ prospect day, Jacksonville, FL
14  Winthrop Univ Girls prospect day, Rock Hill, SC
14-15 Latin School prospect camp, Baltimore, MD
14-16

Western Winners Girls showcase, Park City, UT
16-18 Villanova prospect day 1, Villanova, PA
17  Michigan Select 99 showcase, Grosse Pointe Woods, MI
18  Victory ATL Elite 150 showcase, Marietta, GA
18  Johns Hopkins radar camp, Baltimore, MD
18  Adrenaline San Diego Prospect, Temecula, CA
20  Orange Crush showcase, Warners, NY
21-22 NESCAC High Academic prospect day, Avon, CT
22  Adrenaline Summer Showcase, Frederica, DE
22  UNC prospect day, Chapel Hill, NC
22-23 Lacrosse Masters summer prospect, Mountain View, CA
23 GFW Elite summer showcase, Morris Plains, NJ
23  Lacrosse Masters NESCAC prospect day
, Avon CT
23  NXT Atlantic Girls showcase, Wilmington, DE
23-24 3D Rising D3 showcase, Beverly, MA
24  3D NE showcase, Beverly, MA
24  NE Showcase, Hillsborough, NJ
24  NXT Baltimore showcase, Wilmington, DE
24-25 Apex Girls 60 showcase, Bel Air, MD
24-25 High Point Univ prospect day, High Point, NC
24-25 Southern States Elite prospect camp, Chestertown, MD
25  Sweatlax showcase, Webster, NY
25 Victory Liberty Elite showcase, Frederica, DE
25 Victory Philly Kickoff Girls showcase, New Castle, DE
25 Xcel Girls showcase, Weymouth, MA
27  Naptown showcase, Annapolis, MD
27-28 Swarthmore College prospect day, Media, PA
28  All Lax Girls showcase, TBD, NJ
28  UND1SPUTED Girls Showcase, New Rochelle, NY
28-30 All Canada Mens & Womens Prospect day, Brampton, Ontario
28-30 Villanova prospect day 1, Villanova, PA
29  Big Time showcase, East Islip, NY
29  National D2 showcase, Conshokocken, PA
30  Ohio Northern Univ prospect day, Ada, OH
30-7/1 ID Showcase, Blaine, MN
July 2021
1  Endicott College prospect day, Beverly, MA
1  SOCAL showcase, TBD, CA
6   Lacrosse Masters D3 prospect day, North Branford, CT
6-7 Apex Goalie 350 showcase, Bel Air, MD
6-7 One Percent Showcase, Tinton Falls, NJ
7-8  3D STX rising showcase, Columbia, MD
7-8  Main Stage showcase, Boyds, MD
7-8  NE top 150 showcase, Portsmouth, RI
8  Adrenaline Black Card showcase, Frederica, DE
Top 4 Girls Lacrosse Camps to Attend in New York for 2017
You've already decided that attending a GameBreaker Lacrosse Camp this summer is something that's on your to-do list.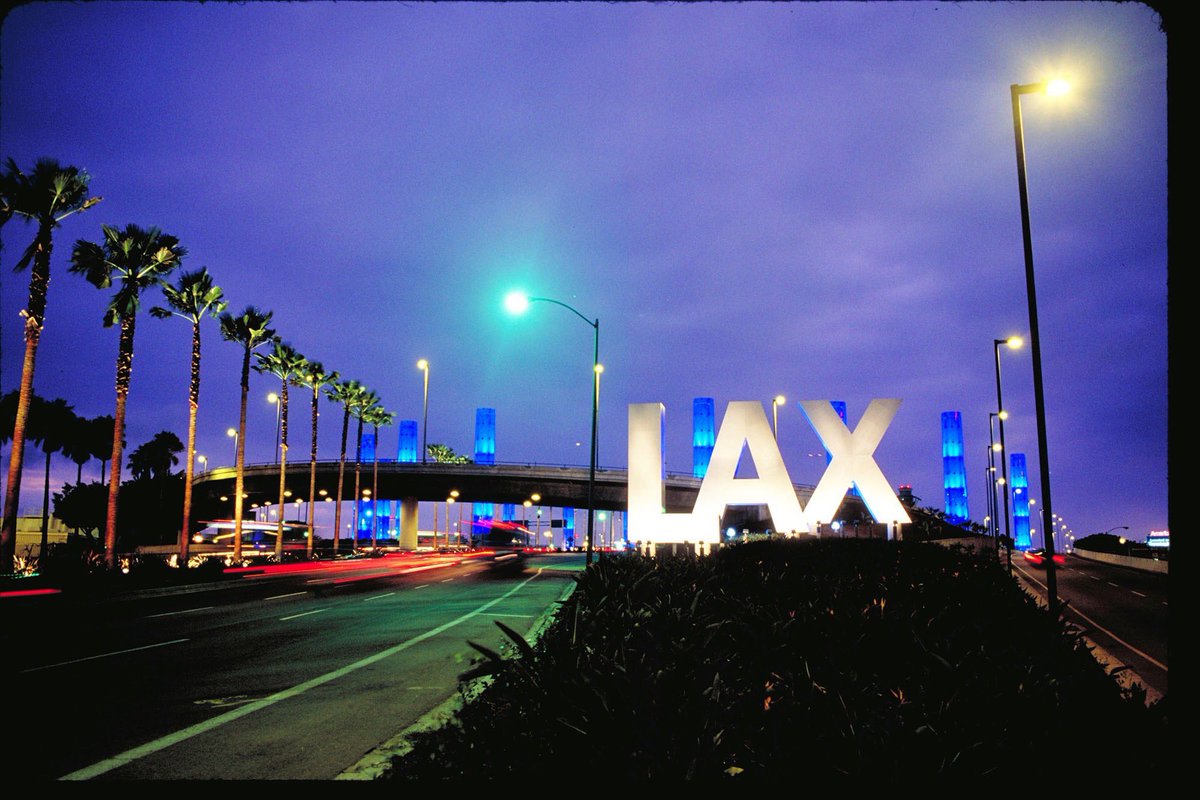 We're happy we made the cut! Now, the next logical step in the process is actually finding a camp you want to sign up for.
If you need a guide to take you step-by-step through the process, you can read this earlier blog post that breaks everything down very nicely. But which camps are the best for you to attend? And which ones are the closest to your home to consider?
If you live in New York – or the New York area – we're proud to offer four different types of girls lacrosse camps to those interested in taking their game to the next level.
Here are some of the basic details for each of the camp offerings available to choose from for this summer:
Name: Trinity Pawling School Girls Lacrosse Camp
Location: Pawling, NY
Camp Types: Extended Day, Overnight
Dates Available: July 31 – August 3, 2017
Name: St. Bonaventure University Girls Lacrosse
Location: St. Bonaventure, NY
Camp Types: Extended Day, Overnight
Dates Available: July 30 – August 2, 2017
Name: Tuxedo Park Girls Lacrosse Camp
Location: Tuxedo Park, NY
Camp Types: Day Camp, Half Day
Dates Available: July 17 – July 20, 2017
Name: Masters School Girls Lacrosse Camp
Location: Dobbs Ferry, NY
Camp Types: Day Camp
Dates Available: July 31 – August 3, 2017
If you're not familiar with GameBreaker Lacrosse Camps, we have a number of various offerings for players since we know summer is still a crazy time – even without school in the picture.
To read up on the general differences between them all, check out this blog post for all the information.
For those who need to read up on each of the camps individually before making a decision on which one they'd like to attend – if it's not all of them, to be honest – all you need to do is hit the "more info" button for the camp your interested in.
In order for us to illustrate what exactly lives in that tab, we can use the Masters School Girls Lacrosse Camp as the example. If you click on the "more info" button for this camp, it will bring you to another page that lists each camp offering at that location, including dates and prices.
Next would be an overview to provide a brief summary of what the camp is about. For the Master's School Girls Lacrosse Camp, their overview touches on the fact that they'll work on individual stick skills, team concepts and positional play, which also comes with scrimmages daily.
Following that section are blurbs about all the coaches scheduled to attend and instruct.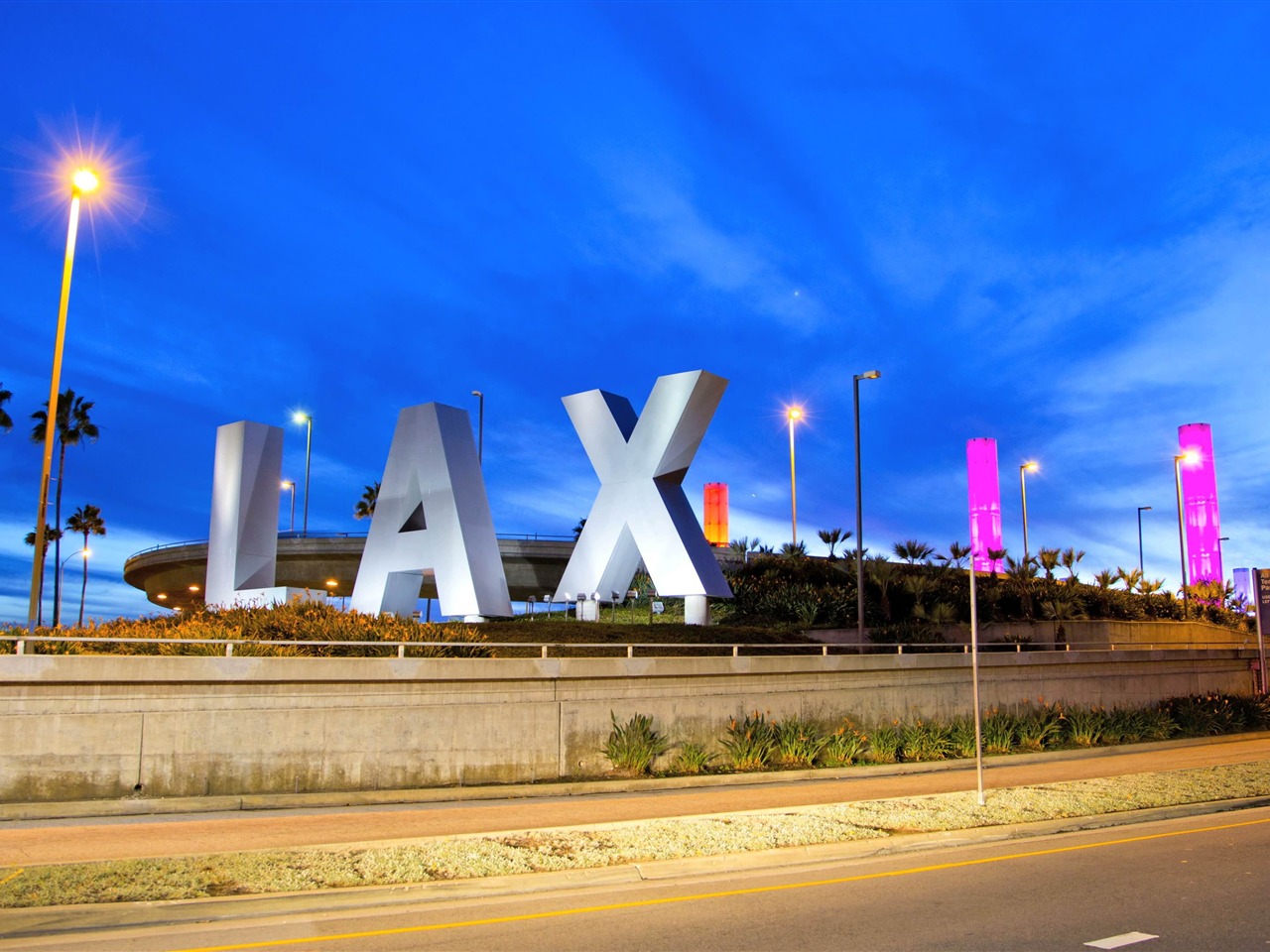 Last, but certainly not least, are the camp details. This includes check in/ check out times, age and ability groupings, what kind of meals are provided and a typical daily schedule.
Know what you're looking for? Great! We look forward to seeing you. But on the other hand, need some convincing? Get in touch with us to see if GameBreaker is the right fit – we'd love to interact before you arrive at one of our camps
If you're interested in learning more about our GameBreaker Lacrosse Camps this summer, click here to find a camp near you and be on your way to becoming a better lacrosse player!
VIEW THE U | The Master's University
Registration is now open
Download Schedule (PDF)
View the U is an unforgettable opportunity for students to become a Mustang for a few days. Each registrant will experience dorm life, attend classes, chapel, and intercollegiate athletic events, as well as interact with current students and professors.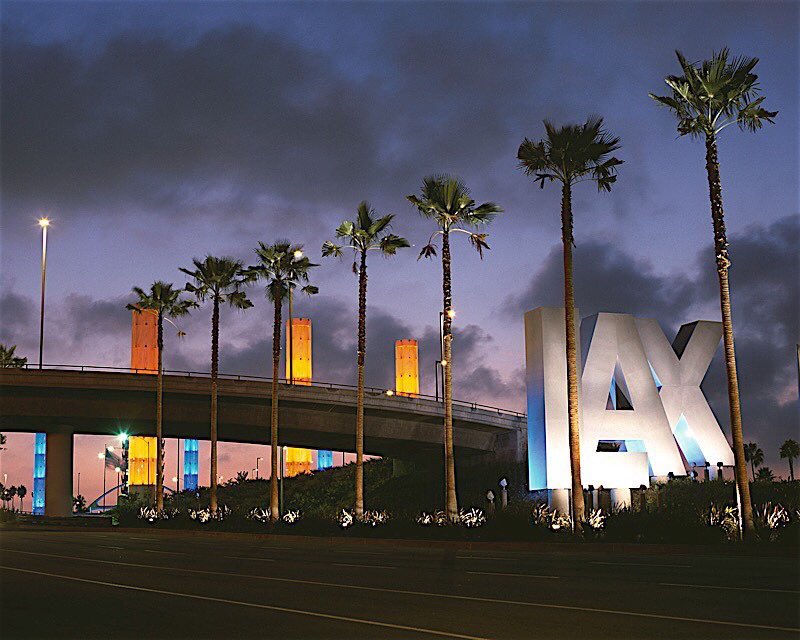 You will sit under our top faculty in action; a highly qualified team of godly men and women dedicated to cultivating the spiritual and academic potential of our students through personal, one-on-one attention.
View the U is a 2-day, overnight event for prospective students and families.
● Experience dorm life. Current TMU students host prospective students in the dorms. Parents and family stay in partner hotels near the campus.

● Learn more about specific majors and areas of study to discover your passion and develop your calling.

● Worship with your future classmates in chapel.

● Explore athletics and our Music and Arts program.
The cost for the student is $40.00, and additional guests are $10.00. This covers accommodations (paid to your student host), breakfast, lunch, plus your materials and gear; additional guests are $10.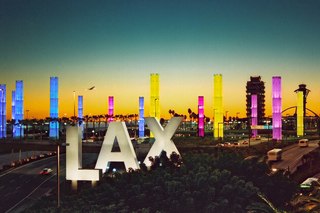 The campus is in Santa Clarita, California. TMU is able to provide airport transportation for students flying unaccompanied into Burbank Airport (BUR) and Los Angeles (LAX). Please contact our coordinator if you have special requests. See the campus map, nearby attractions and hotel partners here.
Please let us know if you wish to stay Saturday and/or Sunday so we can make arrangements, such as travel to/from Grace Community Church. Information about on-campus dining, parking, hotel partners and our local area is available here.
---
Personal tours are also available.
Virtual VisitWatch Virtual Events
---
Questions?
Quartet of Buckeyes Receive Master's Degrees – Ohio State Buckeyes
COLUMBUS, Ohio — Four members of the Ohio State women's lacrosse team – MK Bonanni, Liza Hernandez, Kelsey Reed and Jillian Rizzo – received their master's degrees in kinesiology/sport management Sunday when Ohio State celebrated Summer Commencement.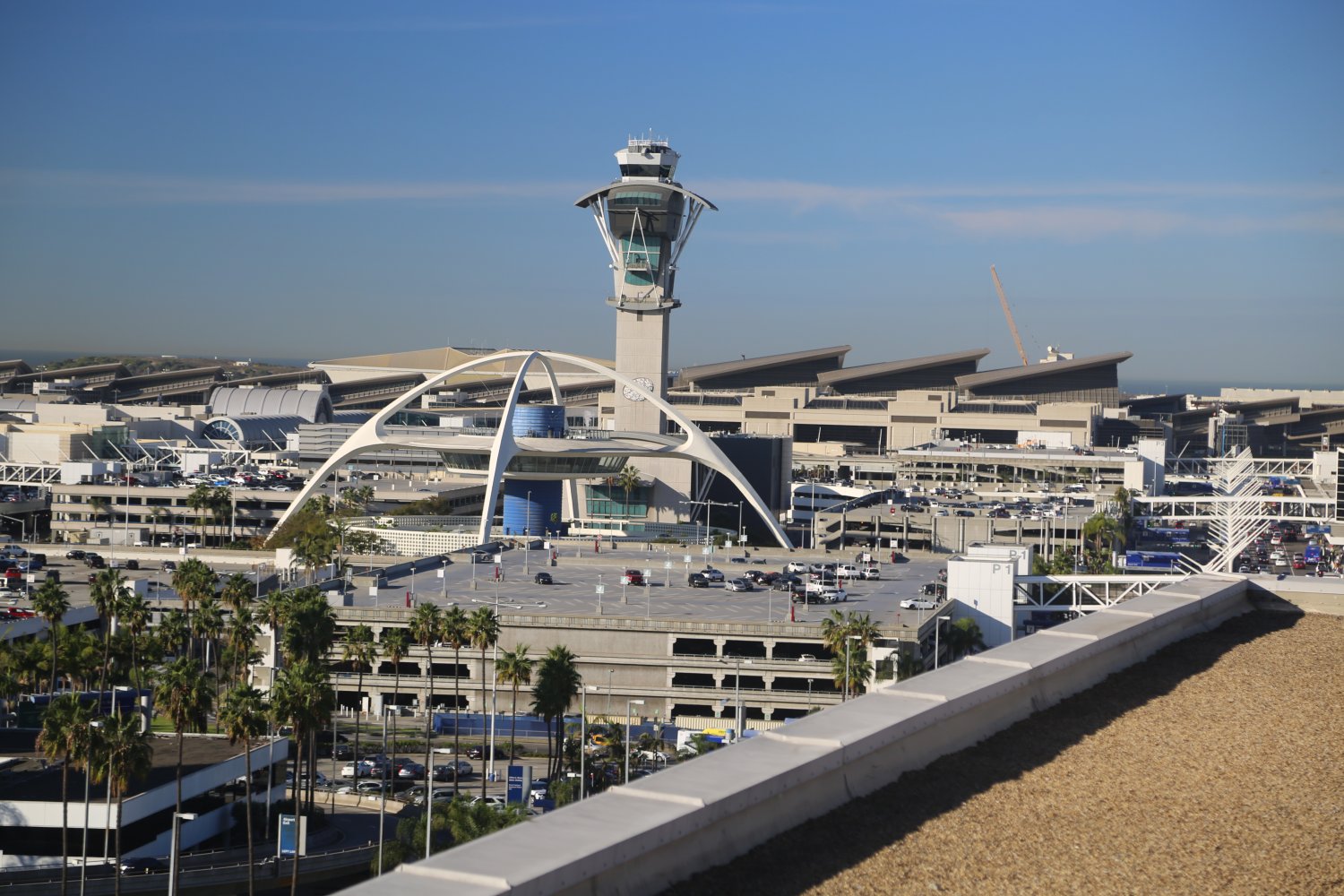 Bonanni spent one season at Ohio State after graduating from Cornell with a degree in animal science in Spring 2020. With the Buckeyes she earned Second Team All-Midwest Region and Second Team All-Big Ten accolades. She was an Ohio State Scholar-Athlete and IWLCA Academic Honor Roll honoree. Bonanni has been hired as an assistant coach at Dartmouth.
Rizzo ended her career as the program's all-time leader in saves (777) and is second all-time in ground balls (203). She was a Second Team All-Midwest Region and Second Team All-Big Ten choice in 2021. Rizzo, who earned her bachelor's degree in business administration in Spring 2020, was a two-time Big Ten Distinguished Scholar, four-time Academic Big Ten selection and five-time Ohio State Scholar-Athlete as well as an IWLCA Academic Honor Roll honoree. She is now an assistant coach for the Marquette women's lacrosse team.
Hernandez ended her Buckeye career fifth all-time in goals (137) and points (189), ranking seventh in assists (52) and eighth in draw controls (109).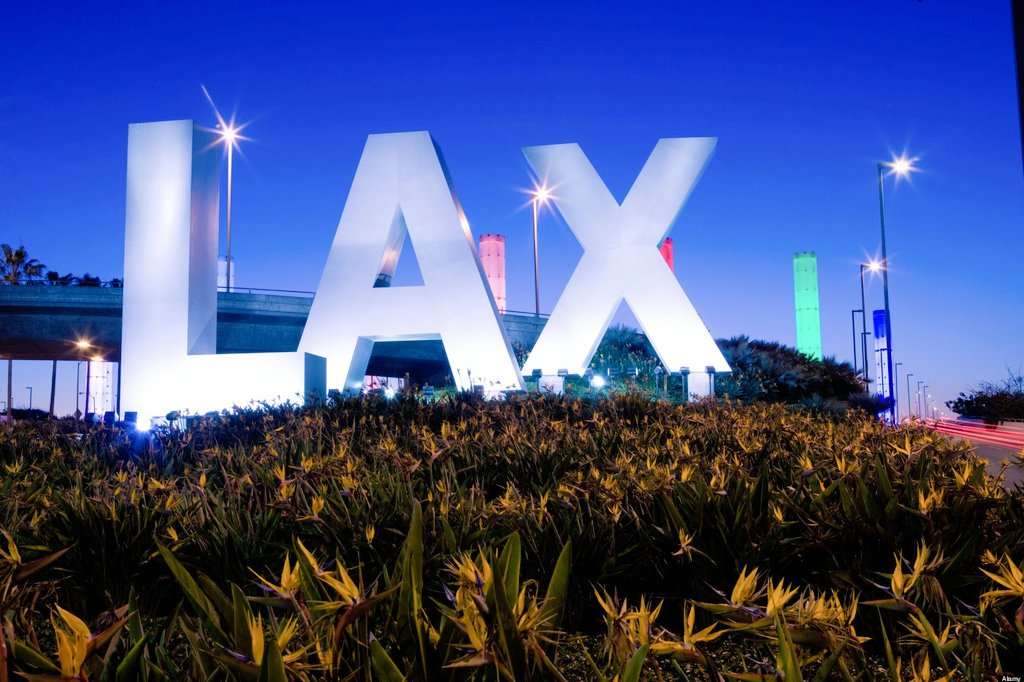 She was a First Team All-Midwest Region and First Team All-Big Ten selection in 2021. A four-time Academic All-Big Ten selection and five-time Ohio State Scholar-Athlete, Hernandez was a Big Ten Distinguished Scholar and IWLCA Academic Honor Roll honoree in 2021.  She earned her bachelor's degree in human resources in Spring 2020.
Reed, who earned a bachelor's degree in kinesiology from James Madison in Spring 2020, spent the 2021 season with the Buckeyes. She played and started nine game, posting 11 points. Reed was named an Ohio State Scholar-Athlete and was an IWLCA Academic Honor Roll honoree.
👏 Congrats to these four Buckeyes who received their master's degrees today!

🎓 MK Bonanni
🎓 Liza Hernandez
🎓 Kelsey Reed
🎓 Jillian Rizzo#GoBuckeyes #OSUGrad pic.twitter.com/3KIFTwmjQa

— Ohio State Women's LAX (@OhioStateWLAX) August 8, 2021
Faceoff Factory – Face Off Factory
THANKS FOR HELPING ME WITH MY MENTAL GAME.

Hey Coach!
Just wanted to thank you again for referencing me back to the "Mental Game" Workout Wednesday video. Meditating and being more relaxed since then has helped me so much. I'm clamping faster on the whistle than I ever have before! Thank you so much for your help! I'm feeling really good headed into college now
PS – Go Whipsnakes!
YOU GUYS ARE GREAT ROLE MODEL'S FOR MY SON.
Hi Max,
You worked with my son Dylan the other night, he's the one you gave the shaft to. I was wondering about further opportunities for him to train with you, he is over the moon about it. One of your students plays for my High School team and it is great to see how much better he has gotten over the last year. Thank you for working with my son Dylan, you and Coach Rak are great role model's for him.
– Scott Freyer
FACEOFF FACTORY IS THE BEST TRAINING OUT THERE
Faceoff Factory is the best training out there. We have done them all, but you guys actually care about the boys that you coach and mold.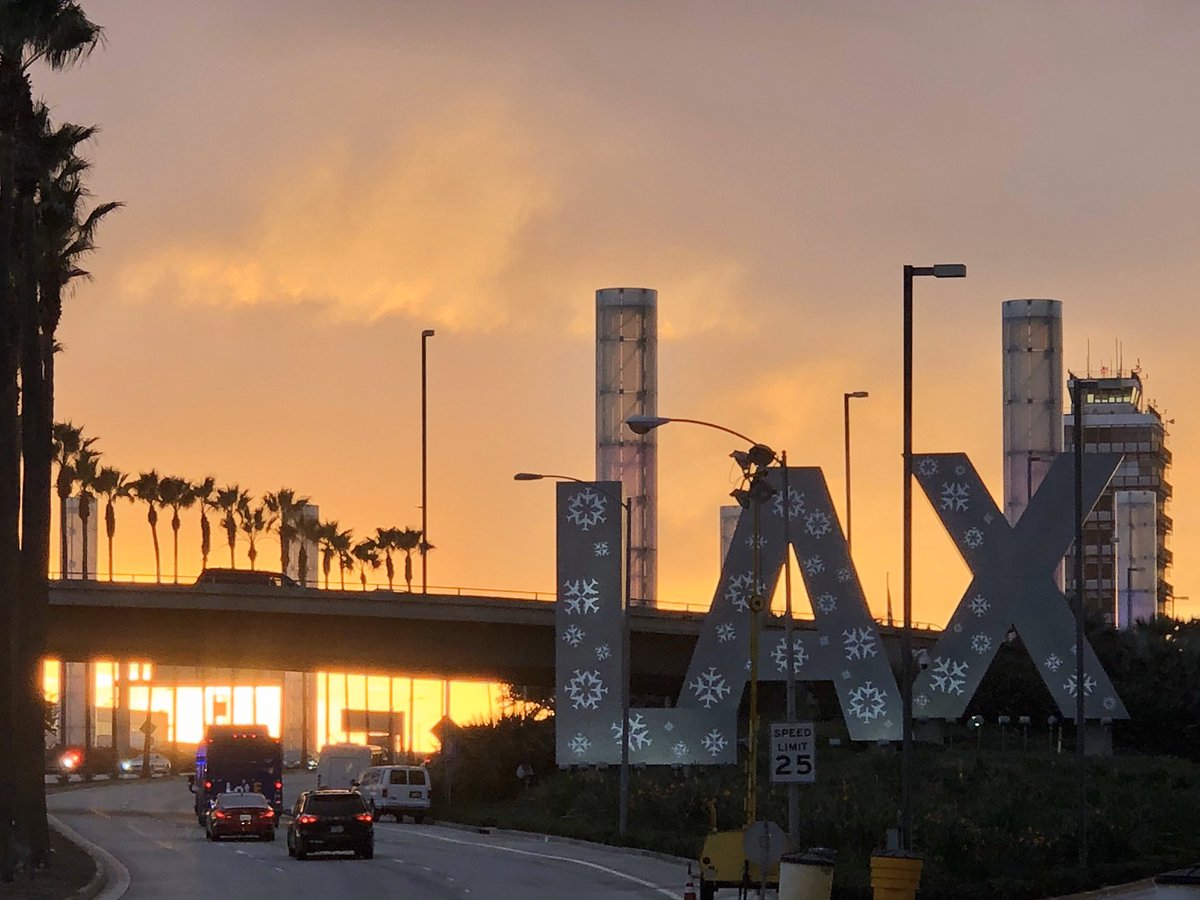 Thank you so much,
Rick
MY HANDS HAVE BECOME MUCH QUICKER FROM WHAT FACEBOOK FACTORY TAUGHT ME
"I started coming to Faceoff Factory this year to get my hands back after surgery. I'm reaching out to say Thank You for all the help in getting me to where I am. I was informed today that I will be a part of the UMass Lacrosse Team this year".
"I have used everything you taught me the last weeks of summer and my hands have become much quicker by repping it out over the last weeks of tryouts."
DENVER DEVELOPMENT DAY
FOF,
Thanks again for coming to Denver. Kagan really enjoyed the instruction and especially Coach Joe. He said it was the best clinic hes ever been to. We hope there are more opportunities here soon. There is definitely a gap for training in that aspect of the game for youth here in Denver. GREAT JOB FOF!!!
Hope to see you again soon.
OUR GUYS TOTALLY CONTROL THE FACE-OFFS
The BLA board was also very pleased with all you both did with our kids.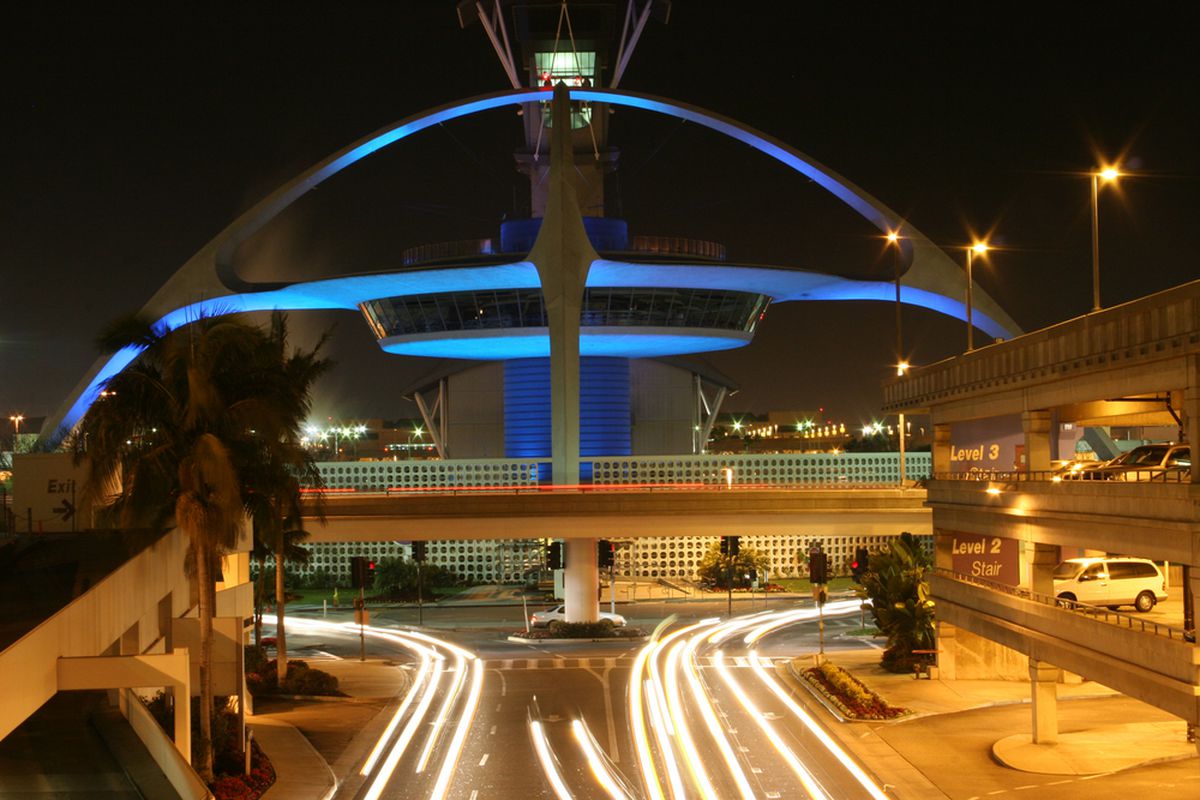 We are planning to keep in touch with you both as we would like to continue this relationship for additional training opportunities in the future.
I COULD NOT SAY ENOUGH GOOD THINGS ABOUT THE COACHES AND THE INSTRUCTION.
My comments: Hello.  My son, Robert Giancarlo, attended your January 2nd session in Camillus, New York.  On the two hour ride back home to Buffalo, Robert and I could not say enough good things about the Coaches and the instruction.  Throughout the day, Coach Andy stressed to the parents in attendance to keep in touch with the Coaches. Thanks! – Guy Giancarlo, NY
THEY KNOW HOW TO DO IT RIGHT.
"I have been to all the big camps and hands down Face-fffactory is the best! They know how to do it right. I left there feeling amazing and ready to take on the season. Go it's worth the money and then some."
THIS CAMP IS PROFESSIONAL AND WELL RUN
The Face-offfactory is the best. Coaches are very interactive with the players.

This camp is professional and well run. I learned alot of new techniques and would gladly do it again."
INCREASED MY FACEOFF IQ AND HELPED ME TO APPLY THAT KNOWLEDGE ON THE FIELD
The face-off-factory is a top notch clinic to improve your overall faceoff skills. I can speak from experience that attending this clinic very much improved my game. I learned multiple techniques which increased my faceoff IQ and helped me to apply that knowledge on the field. I recommend signing up for at least one of FOF's sessions in order to fine tune your skills and learn new ones.
I HOPE I GET TO DO ANOTHER FOF CAMP NEXT SUMMER
The experience was amazing i have been practicing the method and it has been working great. I hope i get to do another FOF camp next summer. Thanks for all of that!
I HIGHLY RECOMMEND THE FOF AND BRIAN BURKHART
The FOF has THE best individual coaching and mentors in the game in addition to some of the very best collegiate talent who participate at local and national camps with outstanding instruction.

 Our son has improved his performance in a 4-month timeframe that has far exceeded our expectations.
I highly recommend the FOF and Brian Burkhart.  First class outfits!"
FACE OFF FACTORY TRULY HAS THE MOST COMPREHENSIVE PROGRAM WITH THE BEST LEVEL OF INSTRUCTION
The Face Off Factory training program has provided our son with the fundamental foundation, skills, and drills needed to compete in face-offs.  These trainings have enabled him to compete at a higher level with much improvement and success. Face Off Factory truly has the most comprehensive program with the best level of instruction.
THE FACE OFF FACTOR CAMP WAS A GREAT EXPERIENCE COACHED BY A GREAT GROUP OF GUYS
The Face Off Factor camp was a great experience coached by a great group of guys. This camp was more helpful in teaching more in depth details about face offs than any other coach/player I've ever asked.
I LEARNED A LOT AND I CAN'T WAIT TO PUT WHAT I LEARNED INTO ACTION DURING THE SEASON!
I had an amazing time at the faceoff factory combine in Orange County.
All of the coaches are very skilled and they know how to teach all of the skills to the players. The one thing I was most pleased with was the fact that we were taught multiple moves. Most faceoff clinics specialize in teaching one move but at the faceoff factory we learned 3 or 4 different moves. Overall the camp was an excellent experience, I learned a lot and I can't wait to put what I learned into action during the season!
Faceoff Factory Florida was exceptional
I just wanted to report that Max Adler is a really great coach. We had a fun workshop in Florida on Saturday. It was a nice group. The program location was really great and overall we thought it was wonderful event.
Thank you,
Cynthia Mun
90,000 Exercise 2 Identify your strengths and weaknesses
Exercise 2
Identify your strengths and weaknesses
In order not to be afraid of criticism, one must know oneself very well. You need to treat yourself soberly, objectively and without fear of looking your shortcomings in the eye.
It is also imperative to identify your strengths. This will increase your self-esteem, give you self-confidence and make you invulnerable to unfair criticism: knowing yourself well, you will be sure that it has nothing to do with you.
Prepare yourself to spend quite a lot of time on this exercise – perhaps even a whole evening. You will need a notebook and a pen. This exercise is done in five steps.
First stage. First you need to identify your strengths. To do this, give in writing at least five answers to each of the following questions:
1. What do I like about myself?
2. What can I do well?
3.Why do people around me most often compliment?
4. What difficult cases nobody could handle – and I did? What qualities did I need for this?
5. What are my good habits?
Second stage. Now you need to identify your weaknesses. Give at least three written answers to each of the following questions:
1.
What do I dislike about myself?
2.What am I not doing as well as I would like?
3. What am I most often criticized for?
4. What failures of mine do I remember the most? What qualities did I lack for success?
5. What are my negative habits?
Third stage. Divide a piece of paper in half with a vertical line, on the left, write all the strengths and strengths you identified, and on the right, write down your weaknesses and weaknesses.If anything else comes to mind, add it too. Re-read the deficiency column. Which of these shortcomings do you think are real and which are imaginary? The fact is that under the influence of someone else's opinion or unfair criticism, we sometimes ascribe to ourselves shortcomings, which in fact do not have.
For example, someone constantly says that you are a lazy person, and you actually start to consider yourself lazy. But if you look inside yourself and properly analyze your behavior and internal state, you may find that you are not lazy at all, but simply tired, or you do not feel well, or maybe you are not confident in yourself, afraid of failure, and therefore hesitate and do not get down to business.
Take as much time as it takes to sort out yourself, and then cross out the flaws that turned out to be imaginary.
Fourth stage. Now remember the well-known saying that shortcomings are often an extension of our strengths. Compare your strengths and weaknesses to identify the connections between them: without what disadvantage there would be no advantage, and vice versa? Connect these "paired" qualities with arrows.
For example: in the column of shortcomings you wrote "touchiness", and in the column of advantages – "the ability to sympathy, empathy".You may find that these two qualities are related: a person who is capable of compassion takes everything to heart, is sensitive, and therefore hurt hurt feelings.
Think about how you can smooth out the flaw that is a continuation of dignity. This can be done in the following way: as soon as you have this flaw, immediately turn it into your opposite and thus, as it were, direct its energy in a positive direction.
For example: you feel that you are offended – immediately translate this feeling into an effort to understand the offender, and maybe even sympathize with him, because if he offends another, then he himself feels bad.
And if, for example, you called irritability as a negative quality, and activity as a positive one, then, having felt irritation, immediately begin to engage in some kind of vigorous activity.
Thus, find a way to translate into a positive channel all those disadvantages that have a downside in the form of advantages.
Fifth stage. Separately write down those shortcomings in which you did not find a positive reverse side. Think about how you can work on these shortcomings to get rid of them.Don't try to get rid of everyone at once. Do this gradually. To do this, you will need to draw up a plan for working on yourself. First, choose the disadvantage that you suffer the most from. Decide that you will start getting rid of it tomorrow.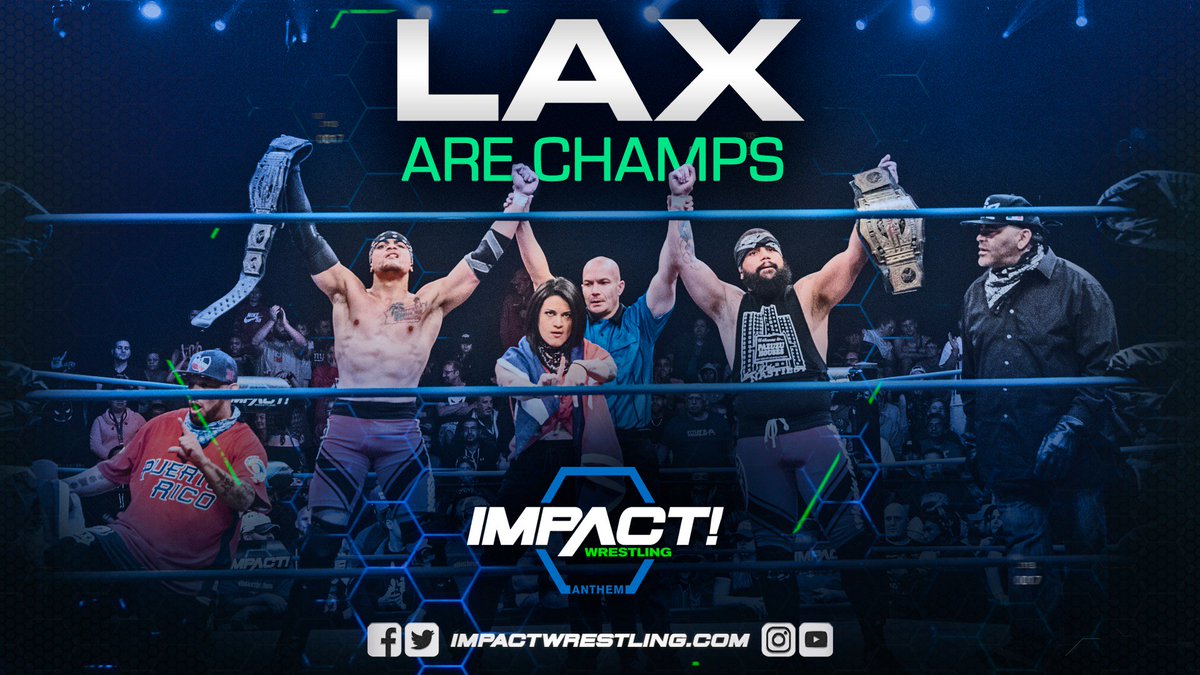 Decide that you will be in control, and as soon as you feel that this deficiency manifests itself, immediately change your behavior.
It is very useful to think of what you can oppose to unwanted behavior. For example, let's say you decide to break your overeating habit.Decide that every time you are tempted to grab an extra sandwich or cake, you will eat an apple or drink a glass of water.
When you feel that you have coped with one drawback, proceed to the next. If you feel strong enough, work on two or more shortcomings at once. But do not demand too much of yourself and do not reproach yourself severely if everything does not work out right away. Be sure to come up with a reward system for how you deal with disadvantages.Decide that you will please yourself with something for every victory over yourself.
Remember that your mistakes, shortcomings and blunders can only be defeated if you constantly monitor your behavior and behave as consciously as possible. One has only to lose control – as shortcomings begin to manifest themselves automatically.
But it is not difficult to develop a habit of control: you just need to remember every day (preferably in the morning) to give yourself the installation that today throughout the day you will monitor how this or that disadvantage of yours manifests itself, and not allow it to manifest itself.In the evening, give yourself an account (preferably in writing) of how you dealt with this deficiency during the day. Gradually, this habit will become commonplace for you, will turn into the norm and will not require much effort.
If you know yourself well, it will not be difficult for you to admit your mistakes in front of others. Moreover, if you are well aware of your merits, then your mistakes will not seem to you something terrible, out of the ordinary. All people make mistakes, and this is normal, there is nothing particularly wrong with that.The main thing is that you do not consider yourself a bad person because you make mistakes. Constantly remind yourself that you are a good person and that you make mistakes because all people make them.
This text is an introductory fragment.
Continuation for liters 90,000 1 Volume The Legendary Master's Wife – Yu XiaoMo's Weak Point
                                    
                                           

 Bastard finally showed his true colors! 


                           

 Yu XiaoMo soon found out that Kong Wen had another reason to call him here.After a long wait, the cat climbed out of the bag. 


                           

 Although Yu XiaoMo was taken by surprise by Kong Wen's words, he seemed to imply that he was looking for something that belonged to him. Did Kong Wen find out about his secret dimension? 


                           

 This is simply not possible, he was very careful all the time, besides, Ling Xiao said that he put a barrier around his room.  If Kong Wen had been secretly tracking him, Ling Xiao would have noticed it immediately. 


                           

 Yu XiaoMo couldn't figure out if Kong Wen knew about his measurement or not, so he had no choice but to ask:  "What do you mean?"  


                           

 Kong Wen narrowed his eyes.  "No need to pretend, I already know that with your innate talent without it, it would be impossible to get three levels in just a year.Now I   give   a choice, will you give     it yourself or should I take it by force? " 


                           

 Yu XiaoMo's heart suddenly quickened, Kong Wen is indeed a sly fox. He suspected him for a long time, but still pretended that nothing had happened. It seems that he really learned about the existence of the dimension and wants to take it for himself, so he was still silent about his discovery.  


                           

 At that moment, his thoughts were interrupted by Sheqiu's anxious voice.


                           

  "Master, do not believe him, he is deceiving you, he does not know about the existence of the dimension at all, he literally provokes you with his words, do not   get caught   in his trap."  


                           

 Yu XiaoMo reacted in time and looked up to see Kong Wen's eyes gaze sharply at him, as if he was trying to find some clue on his face. Yu XiaoMo was a little surprised, but then quickly calmed down. 


                           

  "I still don't understand what you mean." 


                           

 Kong Wen laughed, his smile concealed an eerie coldness as he solemnly said:  "I gave you a chance, and since you did not appreciate it, do not   blame me     ruthlessness  .  You are still .  will die   and even if you disappear     no one will investigate it, maybe   Tan   Fan even   will thank   me when I   help him   him to finish you off." 


                           

 Although Yu XiaoMo denied everything, from his reaction Kong Wen finally got the answer he wanted. 


                                   
Typical Weaknesses Renault Master III
Select another modification to see hidden flaws or defects Renault Master
Master I 1981-1998
Master II 1998-2003
Master III 2003-2010
Master IV 2010
Reno Master III malfunctions, typical Renault master weaknesses III – complete list
Nobody has added information about defects in their cars yet.Be the first!
Renault Master III vulnerabilities reported by drivers on the service Car reviews
Number of defects: 2
Added: 06/07/2013. Category: Visibility
see full review>
low windshield, inconvenient sprinklers on the wipers.

Added: 06/18/2013. Category: Soundproofing
see full review>
The engine is quiet, but at 100 km / h air noise is audible.

See the full list of Renault Master III reviews>
Other Renault Master III facts
Assessment of individual Renault systems
Below is a list of items that break down in every car sooner or later. If you have experience with these elements, please rate them!
Transmission system
0 unbreakable
0 normal
0 fatal
Head block lining
0 unbreakable
0 normal
0 fatal
Muffler
0 unbreakable
0 normal
0 fatal
Clutch
0 normal fatal
Rul.control (leaks from amplifiers)
0 indestructible
1 normal
0 fatal
Corrosion (rust rate)
0 indestructible
0 normal
0 fatal
Renault Master III vulnerabilities reported by drivers on the service Car reviews
Number of defects: 2
Added: 06/07/2013. Category: Visibility
see full review>
low windshield, inconvenient sprinklers on the wipers.

Added: 06/18/2013. Category: Soundproofing
see full review>
The engine is quiet, but at 100 km / h air noise is audible.

See full list of Renault Master III reviews>
Other Renault Master III facts
Like this article? Share with friends:
Chapter 51.1 – Deceiving the Young Master (1) | Every Day The Boss Pretends To Be Weak
Chapter 51.1 deception of a young master (1)
He E always studied at school. Moreover, since his cultivation base was at Earth rank, the chances of getting into an accident were almost nil, so for him to get involved in trouble must have meant it was planned.
He Shaoning did not know the current details of why he suddenly disappeared. Since the people that He's family had sent could not find him, he notified He Zhou, after all, Wen Reni's abilities might come in handy.
They quickly changed and were about to leave when Gars said quietly, "I know what happened." "
He stopped to turn around and look at him.
Garz's pale red eyes expressed an even stranger sense of loneliness than usual. "He couldn't wait any longer. He plans to use the child's life to force your companions to hand him over to him. ""
"This is exactly what Tang Shu tried to do with a Yi in the past .." he calmly told Zhou."
GARS listened to this and smiled, saying," That's right. ""
"Doesn't that sound too much?" Auster opened his eyes wide. "If he is a real man, then he must face the truth. Using a child's life to threaten people is such a mean thing! "" "
Garz's gaze turned cold as he turned to Auster, who seemed to be at a loss. "There are more despicable people in the world than you think, you just haven't encountered them yet."
Oster was shocked by his cold expression.Since he met Gars, he always smiled and never got angry.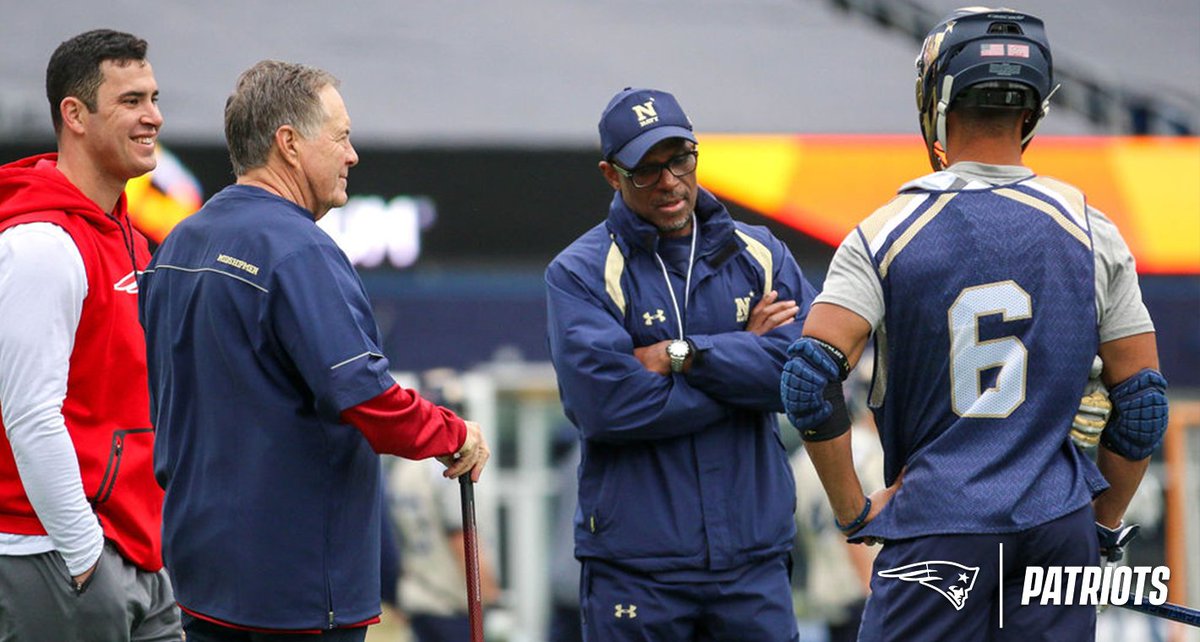 In addition, he will treat people very gently. Since when did he begin to show himself from this side?
"Gars?" "
GARS Bruch got up from the sofa and looked at He Zhou," If you trust me, why don't you take me with you? ""
Gar's eyes were very determined, so he nodded Zhou, "Okay." "
Oster also got up immediately," I'll join you too! "
The four of them first went to He's residence, but halfway to their destination, He Shaoning called them and said that some students were abducted and taken to Songgyu Mountain.
Songgyu Mountain. It was Songgyu Mountain again.
The car was driven by Wen Renyi, while Zhou himself sat in the passenger seat. He thought deeply, then took out a napkin and began to fold it.
"Ay and, – he Zhou set the border and approached Wen Reni's ear. "Open the area to block their five senses." ""
Wen Renyi understood his intentions, and after a while Gars and Oster, who were sitting in the back, felt their feelings disappear.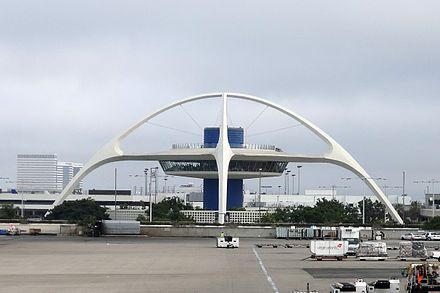 Auster was a little alarmed by this, while Gars only smiled knowingly.
The car gradually approached Mount Sunggyu, and when they finally approached the foot of the mountain, all five senses finally returned to Gars and Oster. If they did not believe that Wen Renyi had no ill intentions towards them, Oster would immediately quarrel with him, given his explosive nature.
The car meandered along a dark mountain road until they noticed a group of people with parked cars and stopped.
"Ah Zhou, it's time to get out of here." "
He Zhou purred in appreciation, apparently acting much colder than before.Auster's nerves were already tense, so that he did not notice the difference, but Gars lifted his lips at these words.
When all four got out of the car, they saw He Shaoning and Zhao Jing walking towards them. Acquaintances from other families were also present at the site.
It looked like the demon head was trying to arm everyone in order to hand over the useless array master He Zhou to him.
In the end, this deal shouldn't have taken too much thought.
He Shaoning saw He Zhou and Wen Reni and said, "Ai Zhou, Ai and, you are here." When he turned around and saw Gars and Auster, he was dumbfounded for a moment, "And who are these two?" ""
– Wen Renyi answered. "Friends." "
He Shaoning didn't ask any more questions and just said," I shouldn't have asked you to come here, however, the other side is holding too many hostages. Moreover, its cultivation base is not low. Ah Yee, with your high cultivation base, perhaps you can help us eliminate this villain.""
Wen Renyi sighed inwardly. And Zhou was right. Guvu's current skill was on the wane today. Even with so many people present, they were unable to help the trapped children. If this bastard wanted to kill the children, these people would be powerless against him.
The current reality was frightening ..
"If this is something I could put my hand on, I will definitely do it," Wen Renyi replied humbly and respectfully, "What is the situation now?" "
Zhao's eye rims Jing blushed slightly as she explained, "We are currently at an impasse and we have no idea what the other side is going to do next.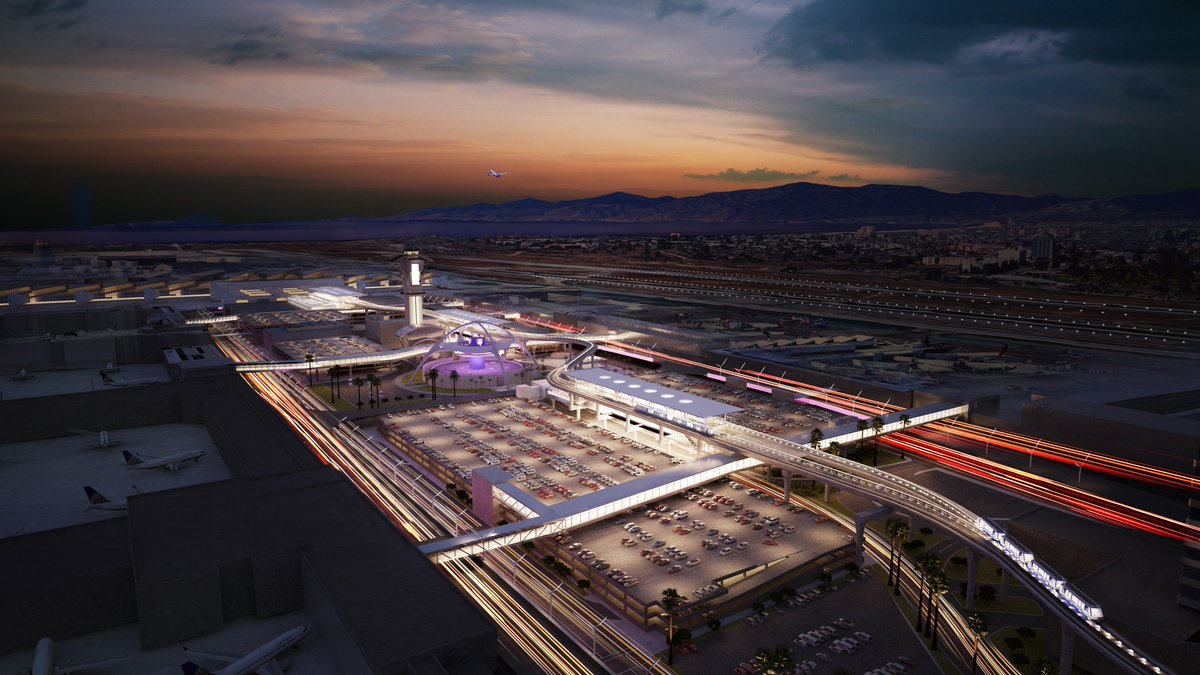 "" "
Wen Renyi nodded. "I see that I'll go and see Sa Zhou first. "" "
He Zhou during all this time did not say a word, which seemed strange to He Shaoning and Zhao Jing, however, given that the current situation looked rather grim, they could not think about it for long.
All four went to where the crowd was standing and raised their heads to look. It was pitch-dark and it was difficult to see the top of the mountain, so Wen Renyi sent his divine instinct to look and found that the children had only a few minor injuries.This made him feel somewhat relieved.
Feng Lan from the task force was negotiating with the people above when suddenly a voice came from a silent and motionless place.
The voice sounded a little hoarse and was accompanied by a mocking tone, "I only want He Zhou." "
Silence immediately after his words permeated everything around.
Immediately, all eyes fell on He Zhou, but he Zhou seemed indifferent to it. He tilted his head slightly, looking at the bush in front of him.

How was this scenario different from when Wen Renyi was previously threatened?
Repair of refrigerators ✳ Orsk in Tomsk
Our Tandem service will help you quickly find a reliable master for repairing the Orsk refrigerator in Tomsk. We recommend experienced professionals. The performers travel free of charge on the day of the call to the address where the refrigeration equipment is located to carry out diagnostics and repairs using portable devices and professional tools.
Malfunctions and breakdowns of refrigerators Orsk
Domestic refrigerators Orsk enjoy stable consumer demand.They are reliable, durable, available in a variety of configurations and designs, and are devoid of weaknesses. Qualified repair services for Orsk refrigerators may be required for equipment that has been in operation for more than 4 years. The operation of equipment is negatively affected by unstable voltage in the network, emergency lack of power supply, improper installation, careless attitude.
The most common malfunctions of Orsk brand units are:
non-stop compressor operation;
insufficient (excessive) cooling of products;
noisy work;
rapid freezing of the snow coat;
Excessive condensation.
In order for the repair of Orsk refrigerators to be as effective as possible, please, when contacting the service, inform the name of the model, the year of manufacture. You can find out this from the technical passport or from the sticker that is located inside the refrigerator.
Stages of repair of refrigerators Orsk
In typical cases, breakdowns of household appliances are eliminated at the location of the faulty equipment. Equipment is delivered to the workshop only in the most difficult situations. After agreeing on the time of the visit, the foreman comes to the client, having previously warned him by phone call.Diagnostics is performed free of charge if repair services for Orsk refrigerators are ordered from the same specialist.
After identifying the causes of the breakdown, the master proposes to repair the equipment, calculates and announces the cost of the work. To replace worn-out parts, he buys original spare parts in Tomsk or orders their delivery. Upon completion of the repair, the contractor writes out a receipt, in which he indicates the name of the breakdown, the scope of work, the warranty period.
Formation of the cost of services
When calculating the cost of repairing a refrigerator, Orsk is guided by the approved prices, taking into account the price of spare parts.In case of urgent courier delivery of components to replace damaged ones, the cost of the order will be higher. Most of the running spare parts are on sale in Tomsk stores, in workshop warehouses.
A price list has been published on the site, it will help you navigate the cost of repairing the Orsk refrigerator at home. You can find out the amount of upcoming costs by phone. To do this, describe the problem as accurately as possible, give your opinion on the causes of the malfunction.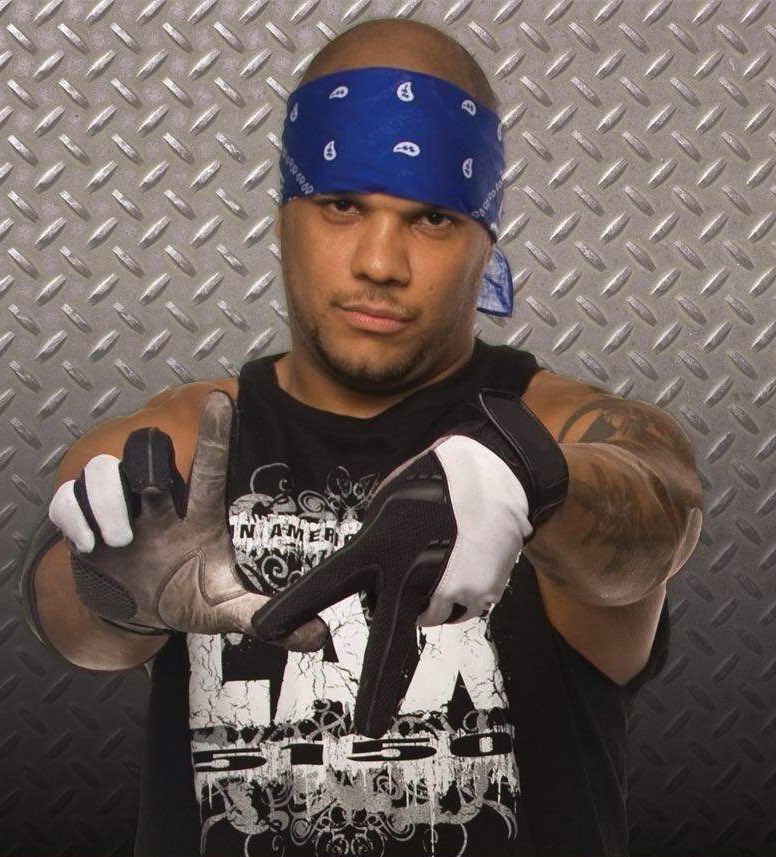 You can also call a wizard to diagnose and eliminate equipment breakdowns by phone or by request through the website.Orders are accepted around the clock, promptly processed on weekdays and weekends.
90,000 Problem nails. How to choose a base and top?
---
Each master in the work must take into account the type of the client's nail plate in order to choose the right base coat. How to choose the right one among the huge number?
---
Thin and flaky nails?
Nails can be weakened due to a lack of vitamins, weakening of the immune system and individual characteristics of the organism.Such nails need special care, baths, rubbing in vitamins and, of course, proper strengthening of the nail plate when coated with gel polish.
Thin and weakened nails require additional reinforcement with a rubber base. The rubber fibers contained in such a base create a material that is elastic and similar in flexibility to a natural plate.

Wavy nails?
The rubber base is also suitable for flattening ribbed nail plates.Irregularities in the nails can appear as a result of injuries, microtraumas, problems in the body and with improper hardware manicure technique. You can smooth wavy nails with a rubber base or acrylic powder, but remember that the alignment will only be cosmetic in nature, and you should consult a doctor for nail treatment.
Hyperhidrous (wet) nails?
Wet nails should be carefully processed using the following technology:
Dehydrator;
primer;
rubber base – apply a thin layer on this type of nails, otherwise, due to the thick layer of the base coat, detachment may begin;
you can also cover the base with acrylic powder to strengthen the nail plate, and we wrote in this article how to strengthen the nails and increase the durability of the manicure.
When working with nails that have the correct architecture and do not require alignment, a regular base can be used.

It is also useful if the client prefers a coating without thickening the nail plate.
How exactly to make the alignment step by step, we told in this article.
The rhinestones do not hold, the rubbing is chipped or the nails have a bad gloss?
In a manicure, masters are faced not only with the problem of choosing the correct base coat for different types of nails, but also with problems when fixing the design with a top coat.Like bases, tops are of different composition and structure, and therefore they should be used as intended.
Classic tops have fixing properties and give a long-lasting gloss to the manicure. They have a more fluid structure compared to tops designed for attaching rhinestones and do not have the same viscosity.
Rhinestones don't hold well?
Tops for attaching various design materials have a thicker consistency and have all the properties for attaching rhinestones and creating the effect of drops, use them and increase the period of wearing rhinestones in manicure.

Rubbing off?
A durable top coat that will securely fix it in a manicure and even recover from minor injuries.
Gloss has ceased to shine and please the eye?
If you use a top with a sticky layer, then after curing the top coating in the lamp, wait 30-60 seconds for the top to cool down and only then remove the sticky layer. This little life hack will help you make a full shine bright like a diamond.
Burnout of colored coating in the sun
Many craftsmen have encountered this problem.Neon shades, lightly pigmented gel polishes are especially susceptible to ultraviolet radiation from the sun. Under the influence of sunlight, they can fade and spoil the appearance of the manicure. Such a manicure will protect the top with UV protection, in the assortment of the TNL brand it is a fixer without a sticky layer, active UV filters in its composition provide protection against color change of gel polish under prolonged exposure to the sun.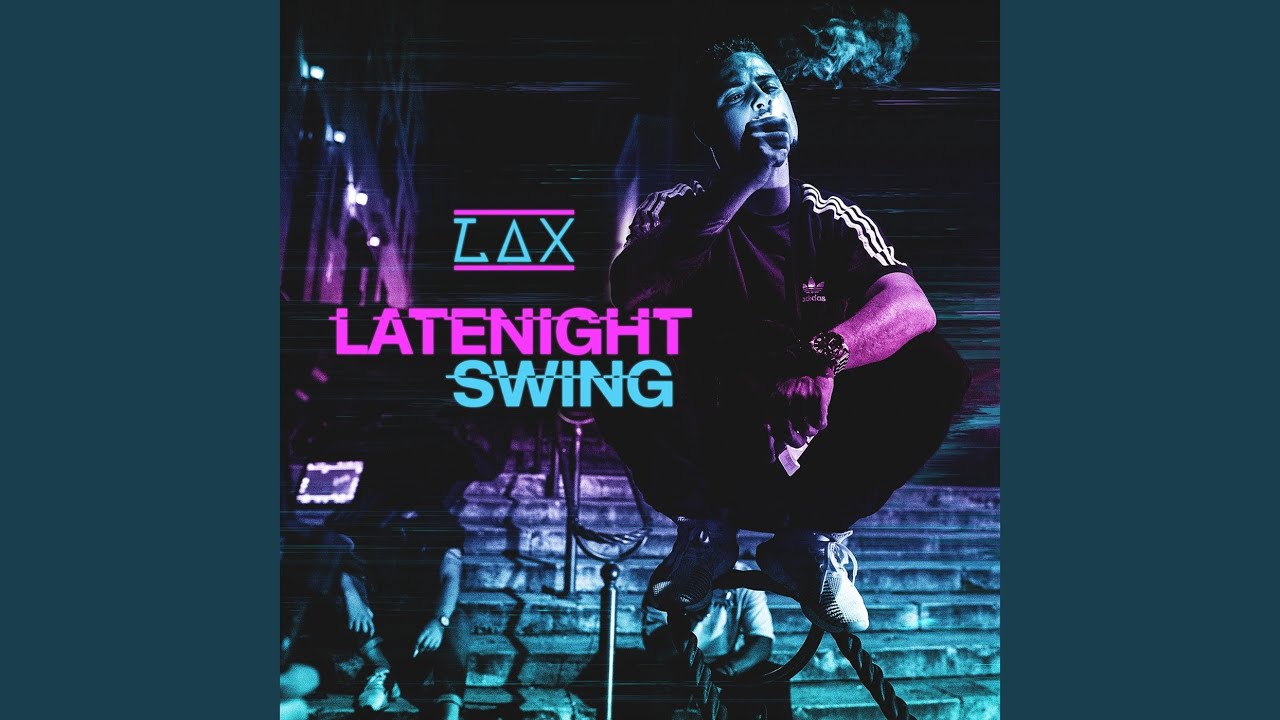 Rapid material consumption
If your material is quickly consumed with a large flow of customers, then you should pay attention to tops and large databases.Top and base coatings with a volume of 50 ml, according to imkosmetik estimates, are enough for 50-66 coatings.
Basecoats and topcoats play an important role in manicure, so you shouldn't neglect them. The health of the client's nails and the quality of the manicure depend on a correctly selected base and good alignment.
Many manufacturers are developing new products that solve the problems of manicurists and customers. A correctly selected base and top affects the quality of the manicure and its durability.
What problems did you encounter? How did you deal with them? And what materials helped in solving these problems? Write in the comments!
90,000 who turned out to be the weakest in the culinary race in the 29th issue, watch the online video from 05.12.2017, Observer
Yesterday, on December 5, the 29th edition of the show "Master Chef 7" was released.
"The Observer" will tell you what the amateur cooks were doing in the new issue.
In the 15th week of the show, 9 participants stopped just a few steps from the white jackets.The contests of the new week were supposed to show the superpowers of the "Master Chef" participants.
Video of the day
In the kitchen of the participants, there were nine boxes, each containing a dish, the presentation of which had to be repeated. Everything seemed simple, but only until the judges voiced all the nuances of the test.
It turned out that the chefs had to recreate the second dish, but as a dessert. That is, it was necessary to prepare a sweet burger, airy pizza and other goodies.
Was Zhenya able to figure out how to make sweet pasta? What surprised all the judges with Pava's presentation? Did Maxim succeed in anything? Watch the video.
The second test of the week – fitness kitchen "Master Chef-7". The blues and reds were to be served according to the platter, and which one was to be found out during the physical test.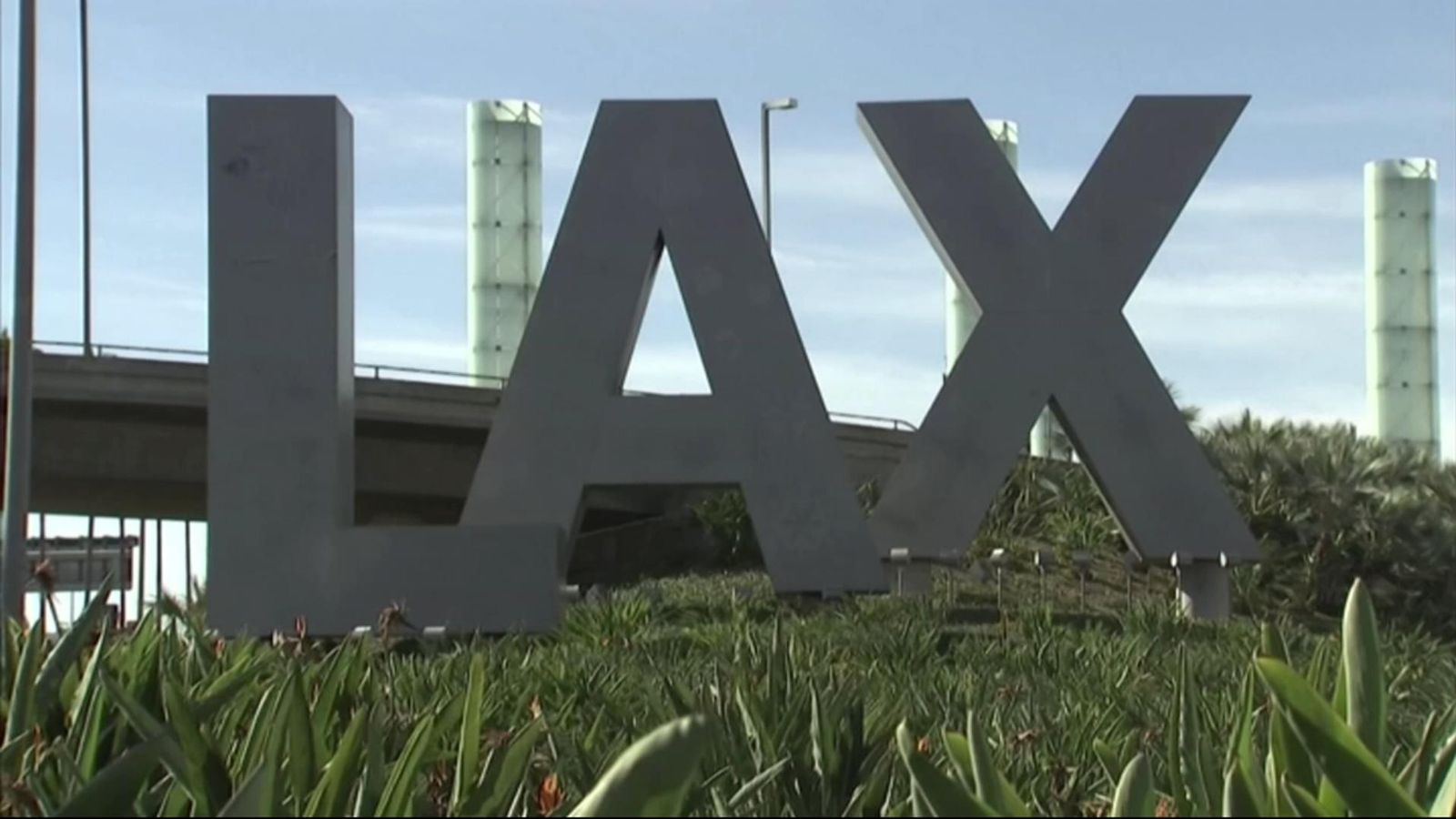 Participants were expected by two simulators and two plasma, which are closely linked. To find out the recipe, one participant from each team had to run on an orbit track, the faster he works, the faster he learns how and what to cook. The Blues have lost.
Then the culinary race continued with a very difficult competition.To successfully complete the competition, it was required to complete six stages, each of which is a separate surface.
Whoever finishes the last one gets a black apron, the second weakest is the participant whose dish will be less tasty.
Were the participants in speed competition able not to forget about quality? Who turned out to be the strongest – see the video.
Watch online 29th edition of show, part 1
Watch online 29th edition of show, part 2
Watch online 29th edition of show, part 3
Watch online 29 episode of the show, part 4
Watch on-line 29th episode of the show, part 5
As the "Observer" reported, in the 28th episode of the show "Master Chief-7" another participant left.