Knots apparel: About Knots — Knots Apparel Co.
About Knots — Knots Apparel Co.
Beginnings
In August of 2010, I was bobbing up and down on my 9'6" Stewart Longboard in a remote part of the Pacific Ocean. The horizon was filled with the lush coast of the North Western point of the Costa Rican territory.
Here, the jungles of Costa Rica gradually transition across the Nicaraguan border. Unsure of the exact point of demarcation, I sat on my board for a moment, inactive and deep in thought, while my friends competed for the first wave of the day. We had traveled for three and a half hours by truck and boat to get to Ollie's Point, the epic point break made famous by the classic surf flick The Endless Summer. The wave was a consistent, perfect right hand peel that would otherwise keep me busy for hours. However, instead of immediately paddling into the break I bobbed up and down on my board affectionately reflecting on my last trip to Central America. Four years earlier, as a student of Villanova University, I had traveled through the mountainous jungles of Waslala, Nicaragua on a service trip.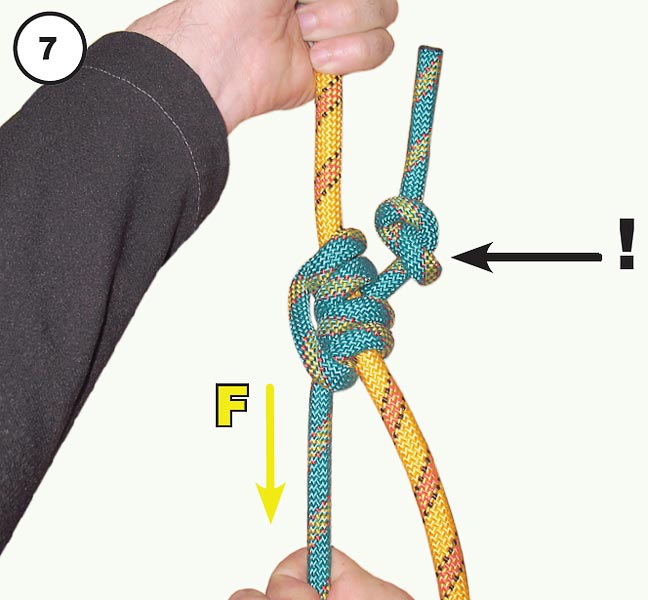 There, I surveyed the land as a volunteer engineer on behalf of Water for Waslala, a Non-Profit Organization committed to delivering clean water to the impoverished region.
Suddenly, my moment of unexpected hesitation became clear to me. This was where Oliver North met a group of passionate Nicaraguan revolutionaries who went on to combat the country's communist regime. "Of course…" I thought to myself, "Ollie's Point." I was less than a mile away from the exact location at which a lot of violence began to spread throughout the country of Nicaragua. The war did nothing to help the already severe degree of poverty prevalent throughout the underdeveloped countryside of Nicaragua. I am all too familiar with the many challenges these communities now face, in particular their limited access to clean water. I continued to reflect on my service through Water for Waslala and the people my designs had helped even as I finally began surfing.
I love discussing the strong connection I have established with Waslala and its people.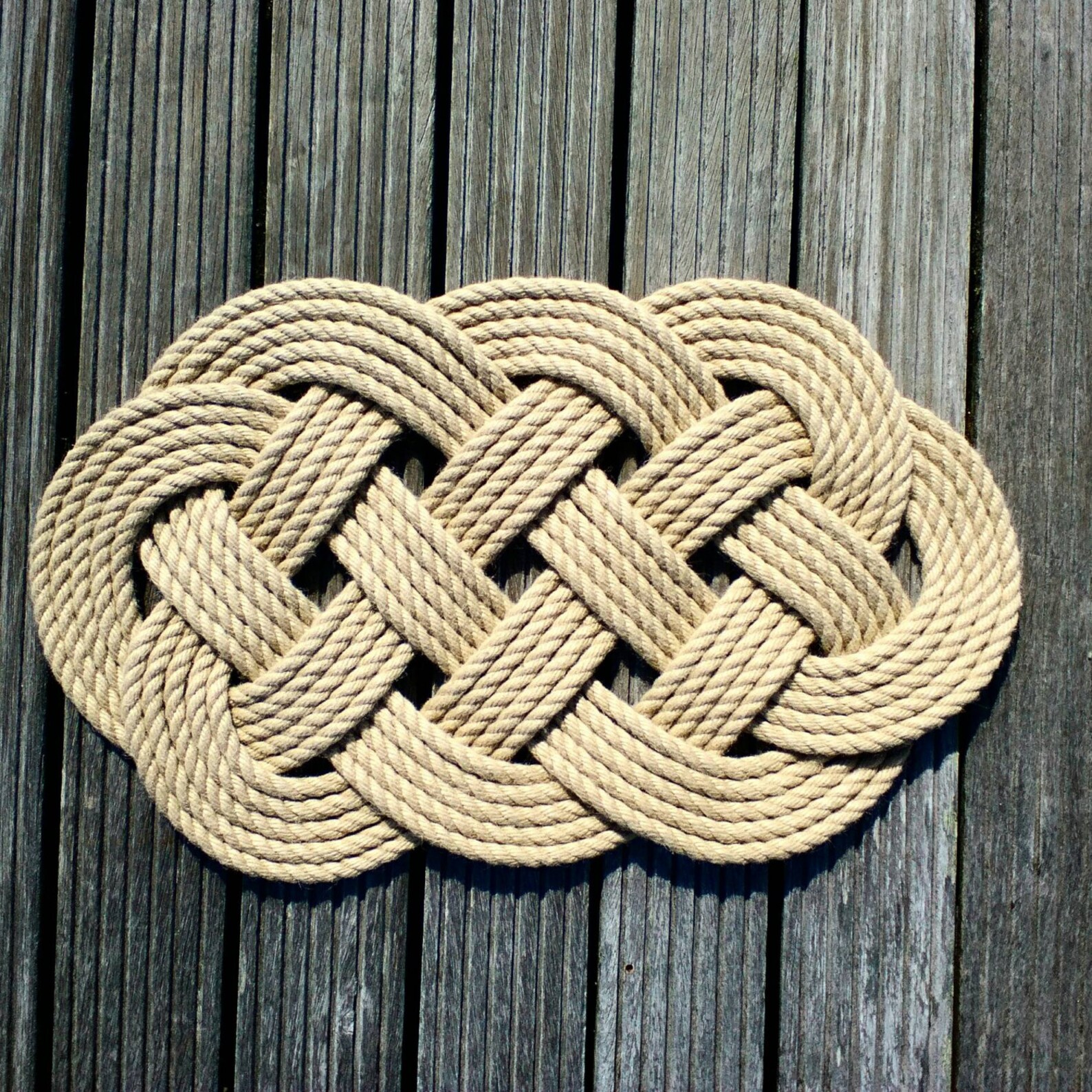 I also love sharing the overwhelming sense of responsibility my experiences in Waslala have instilled in me, feelings that all came rushing to the forefront of my mind at that specific moment of that particular surf trip. I've been blessed with an amazing education. I work for a great company and get paid to launch things into outer space. I've got a loving family, a gorgeous wife and some really amazing friends. One thing I seldom consider is how lucky I am to have unlimited access to clean water. I've also got a gut that proves I seldom experience what 99% of the world would consider hunger. What I don't have is an excuse to sit idly by and not share these gifts with those less fortunate than myself. My time at Villanova and my experiences in Waslala taught me that true gratitude should eventually evolve into a sense of obligation to use my gifts to help those who are less privileged than I am.
Knots has emerged as a way of combining my God given gifts, values, skills and interests in a way that will initially benefit the people of Waslala and eventually help others.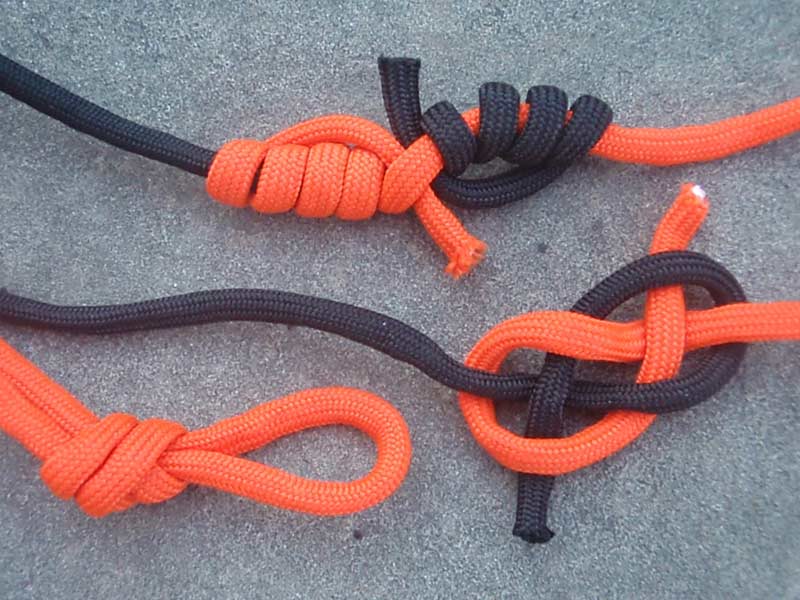 I am enamored with the advent of the "socially conscious business" in American capitalism. Companies such as Toms Shoes, Method Cleaning Products, and Feed Bags are quickly proving that the American consumer is interested in more than just material satisfaction and looking good. They truly want to feel good about their commercial decisions. Why shouldn't they? Companies and corporations are uniquely positioned to make tremendous charitable contributions. Isn't it great to know your money is being used to not only satisfy yourself and your family, but to help others as well? There are a ton of enlightened businessmen that realized this long before I did, but I've noticed that few have had the guts to donate large percentages of their bottom line. We firmly believe that a 50% contribution of our profits to selected charities will make a notable impact on their missions. We are committed to transparency and want to maintain direct oversight into the usage of our donated funds. We also have a passion for clever design! Our first product line is a modern, more casual take on the average necktie for men.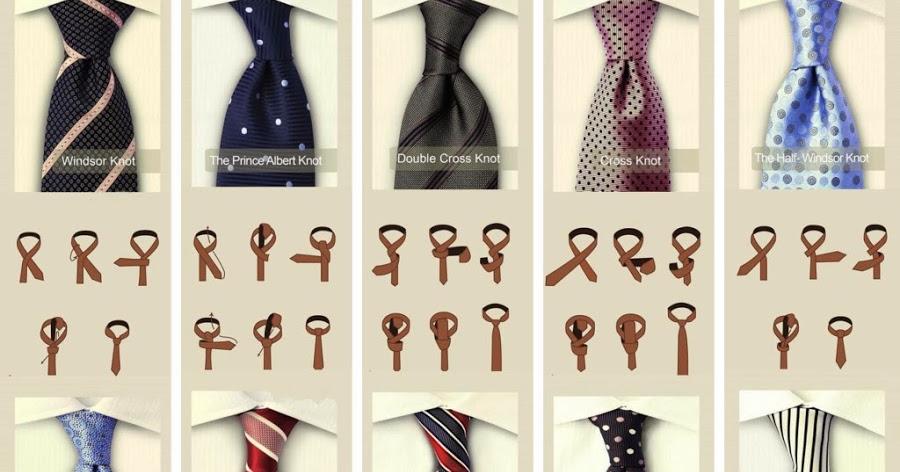 Our hope is that the uniqueness of our designs will generate awareness for our charitable partners.
We sincerely hope that Knots can transform the apparel industry. However, if we end up donating one dollar, helping just one person improve their access to clean water, or empower even one customer to think about the gifts they've been blessed with and feel the obligation to bless others, we will consider this project a success. I feel privileged to share Knots Apparel Co. with anyone interested in learning about us, our values and our intentions. I hope it challenges you to consider the ways in which you can make a positive impact in the world, even if it is as simple as buying a necktie and sharing our story.
Thanks for joining us on this journey!
Apparel
ApparelApparel
– French KnotSkip to content
HOME
‧
APPAREL
Eileen Sweater
Eileen Sweater
Regular price

$265. 00

Sale price

$255.00

Sale
Heirloom Vest
Heirloom Vest
Regular price

$250. 00

Sale price

$240.00

Sale
Lana Cowl
Lana Cowl
Regular price

$88. 00

Sale price

$88.00

Sale
Eileen Sweater
Eileen Sweater
Regular price

$265. 00

Sale price

$255.00

Sale
Eileen Sweater
Eileen Sweater
Regular price

$265.00

Sale price

$255.00

Sale
Lana Cowl
Lana Cowl
Regular price

$88. 00

Sale price

$88.00

Sale
How to Tie Square Knots
Have you seen women wearing a dress or jumpsuit tied with a stylish-looking knot? They've probably caught your eye because knots create dimension, accentuate a woman's figure and add some personal style. If you like the overall look a knot creates, but aren't exactly sure how to tie one, then you're in the right place.
We'll start off with a simple, yet versatile knot – the square knot – which will enable you to create a crisp, contemporary look.
When you know how to tie a pretty knot on a dress, jumpsuit or other garment's belt or sash, you won't have to resort to tying a bulky – and sometimes uncomfortable – bow. Since square knots lie flat, they create a sophisticated, polished look.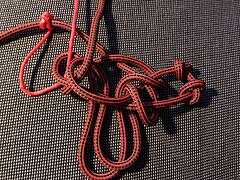 Find out how to tie a square knot with our instructions and videos below and you'll soon be a pro at making them.
Step-By-Step Instructions for How to Tie a Square Knot
Begin by holding the left tie in your left hand and the right tie in your right hand.
Cross the left tie over the right tie.
Bring the end of the left tie back up through the center to form the first part of the knot.
Pull the ties to tighten them, bringing them closer to the body while still allowing a little slack for movement.
Hold the right tie in your right hand and the left tie in your left hand. This time, cross the right tie over the left tie.
Bring the right tie back under the left tie and pull it through the loop and out the left side.
Pull the ends to tighten the knot being careful not to make it too tight as this will crush the nice square in the middle.
Smooth out the center of the tie by tugging the edges of the square knot.
Position both ties to fall from the bottom corners of the square knot.
Check out our two quick videos for a visual of how this is done!
Front View of Tying a Square Knot:
Top View of Tying a Square Knot:
The key when tying a square knot is to remember: left over right, right over left. Note that the knot will also work if you do it as right over left, left over right.
Now that you know how to tie a square knot, you'll be happy that you have another option aside from a bow to create a modern and stylish look. Be sure to explore our fabulous selection of dresses and jumpsuits to add a few new pieces to your wardrobe that will quickly become favorites.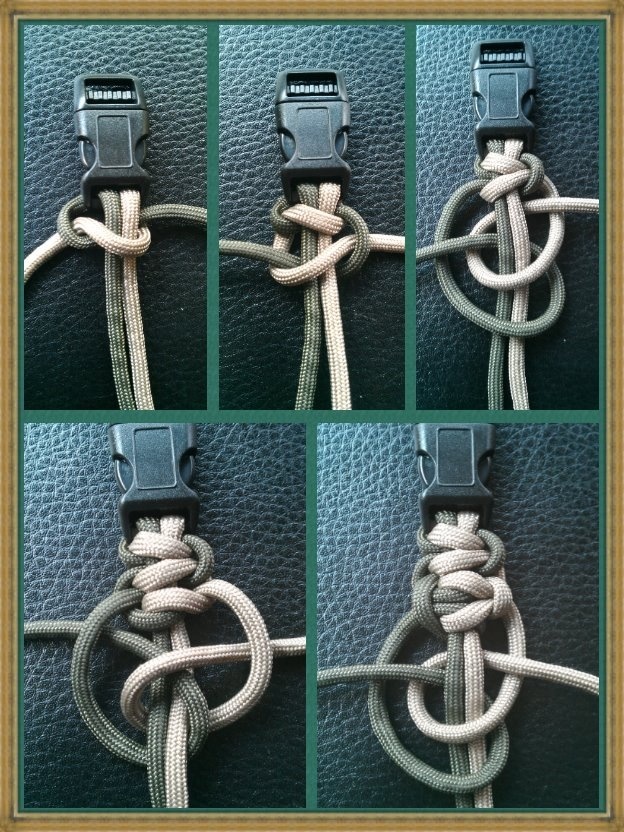 Commentary: Apparel industry in knots over NAFTA renegotiation
"The NAFTA renegotiation is a disaster," said longtime Washington trade attorney Jon Fee to attendees at the Apparel Importers Trade and Transportation Conference in New York this week, "I think trade policy is spiraling into darkness."
   Members of the retail apparel and textile industries are joining the growing chorus of voices speaking up against the potential U.S. withdrawal from – or substantial alteration to – the North American Free Trade Agreement (NAFTA).
   "The NAFTA renegotiation is a disaster," said longtime Washington trade attorney Jon Fee to attendees at the Apparel Importers Trade and Transportation Conference in New York this week. "I think trade policy is spiraling into darkness."
   Fee's remarks during a conference panel captured the sentiment of many apparel importers and transportation services providers who attended this year's event, especially as the fifth round of NAFTA renegotiations get underway in Mexico City this week.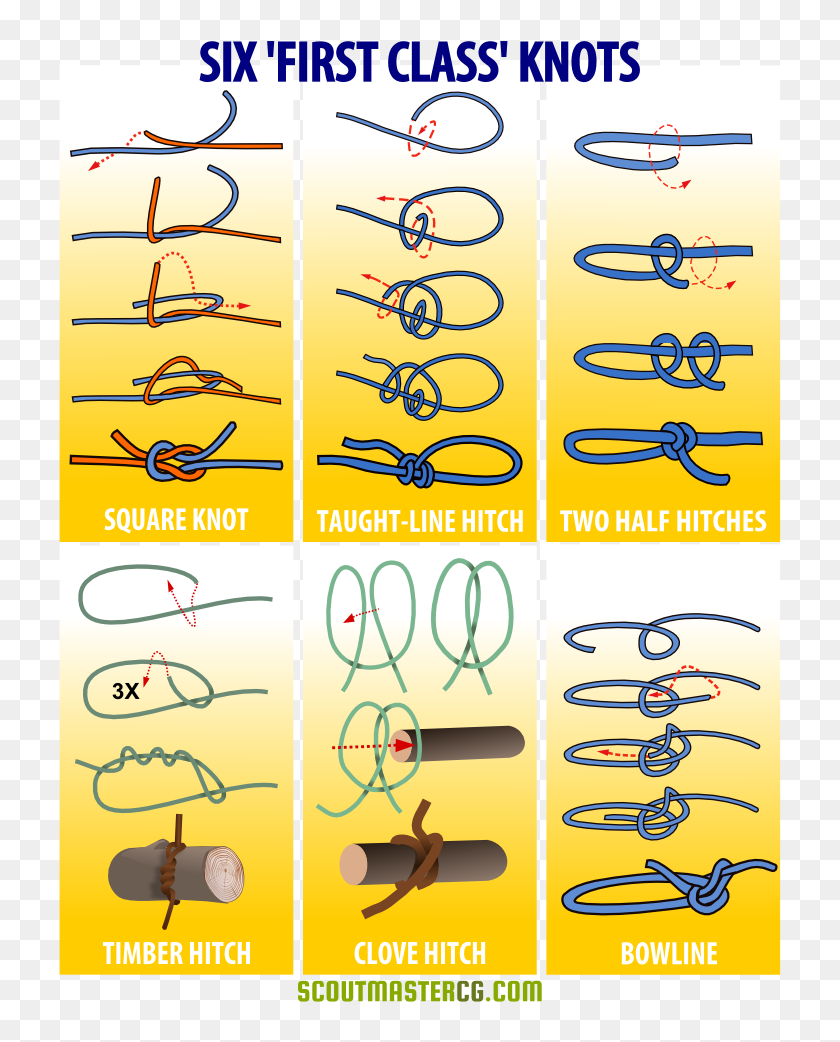 Fee noted that the U.S. demands, such as heightened U.S. content requirements in NAFTA-qualifying products, in addition to Trump's continued threats to leave the 23-year-old agreement, add to the possibility that the United States, Mexico and Canada could ultimately part ways as a trade trio.
   In a separate conference panel, Julia Hughes, president of the U.S. Fashion Industry Association, also worried that the United States will resist making concessions, forcing Mexico and Canada to withdraw from the negotiating table. "So far, the U.S. says 'here's our proposals—take them,'" she said.
   "Trump has not spelled out a trade policy," she said. "His focus is on trade deficits and on manufacturing rather than the whole value chain that creates many U.S. jobs."
   In a rare moment of agreement with the pro-trade U.S. Fashion Industry Association, Augustine "Auggie" Tantillo, president of the National Council of Textile Organizations, who generally supports Trump's aim to improve the United States' position in NAFTA, acknowledged that "there is no predictability" from the administration as it attempts to renegotiate the trade agreement.

   "People are confused about the direction…Washington has been turned on its head," he said. "To a degree, I can appreciate [the president's resolve] to ask why we are doing certain things. But the confusion has reached epic levels."
   The apparel and textile industry is also worried that congressional leadership itself will not be able to push back on Trump's trade protectionist stance to salvage NAFTA.
   "Historically, the Republican leadership has been supportive of free trade, but now they're just not responding," Fee said. "My concern is that the Republican leadership won't stop the president on NAFTA."
   David Spooner, Washington counsel for the U.S. Fashion Industry Association and former chief textile and apparel trade negotiator within the Office of U.S. Trade Representative during 2002-2006, agreed.
   "The president has taken away the cover for Republicans to be pro-trade," he said.
Impress Your Midshipman with Your Knot Knowledge
When it comes to knowing your nautical knots, you might find yourself in a bind, fit to be tied.
You might even be tempted to turn to the International Guild of Knot Tyers for help (yes, there is one). But fear "knot," here is a primer on the knots you need to know.
Typical seamen worth their salt would have a working knowledge of hundreds of knots, yet the standards have shifted since then. Now you're considered an expert if you know more than three. So we'll take you to expert status and beyond here.
A Brief History of Knots
Most of our knowledge about knots was passed down through the oral tradition, so it's incomplete and sparse. However, we do know that they were borne of trial and error. Before histories were written down, sailors would try different nautical knots and continue using the ones that worked. This could be a matter of life or death, so getting them right was important. Many decorative knots were also created during the long hours at sea, using the rope that they had handy. Among others, knots like the bottle sling, bowline, cat's paw, clove hitch, double fisherman's knot,  figure-eight knot, half hitch and reef knot, were devised in this way.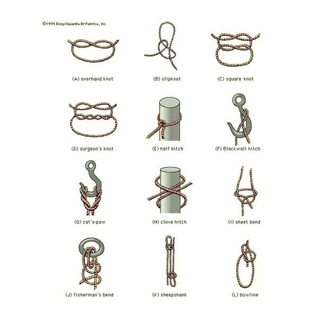 We also ascribe knot tying to the Chinese culture, which records folk art knots from as early as the Tang and Song Dynasties during 960-1279 AD. The Ming Dynasty also relied on knot tying. There are eleven main Chinese knots, including the four-flower knot, six-flower knot, Chinese button knot, double connection knot, double coin knot, agemaki, cross knot, square knot, Plafond knot, Pan Chang knot, and the good luck knot.
As recently as 1627, the sheepshank knot was added to the repertoire, and the Western Union splice came with the birth of telegraphy. Now the variety of knots is truly endless.
Never-ending Knots
There are over 3,900 practical knots cataloged in the Ashley Book of Knots, a tome created by American author, sailor, artist and of course, knot expert, Clifford Ashley, representing a couple of decades of painstaking research. For his efforts, Mount Ashley, south of The Bay of Isles in South Georgia, was named for him.
This 1944 book is considered by most to be the authority on knots.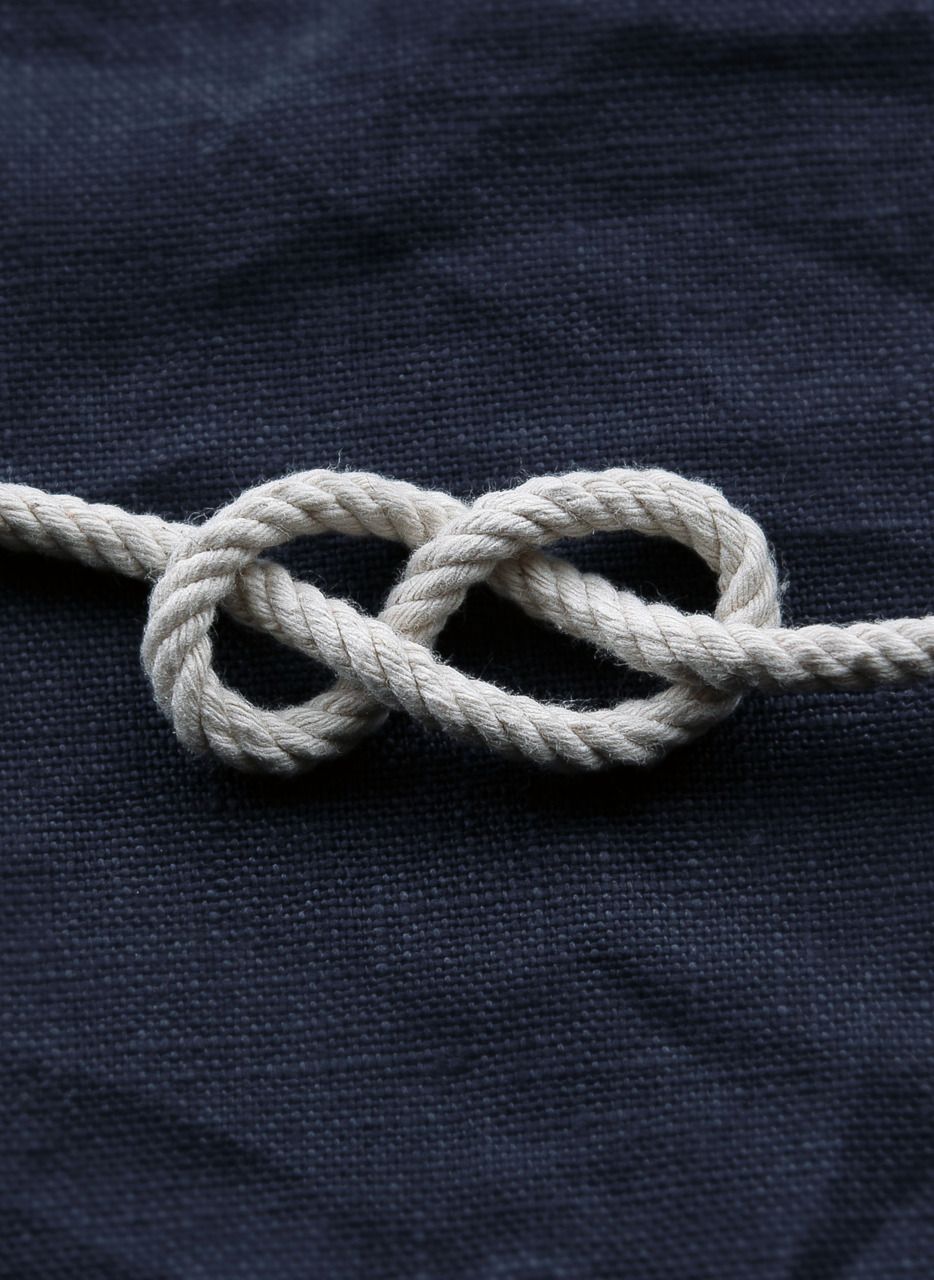 Ashley even invented several knots himself, among them Ashley's Stopper Knot and Ashley's Bend. This expert knot ty-er admits that there are knots that did not make it into this book, so there are even more known knots in existence! Since he didn't focus much on decorative knots, there are likely a plethora there, too.
Now for your briefing. Here are the knots that your Midshipman is likely to learn in the sailing courses taught at the U.S. Naval Academy:
Top Navy Knots
Square (Reef) Knot:
Cleat Hitch:
Bowline:
Figure Eight:
Sheet Bend:
2 Half Hitches:
Clove Hitch:
Stopper Knot:
A big thank you to 101knots.com for the clearly drawn instructions for these knots.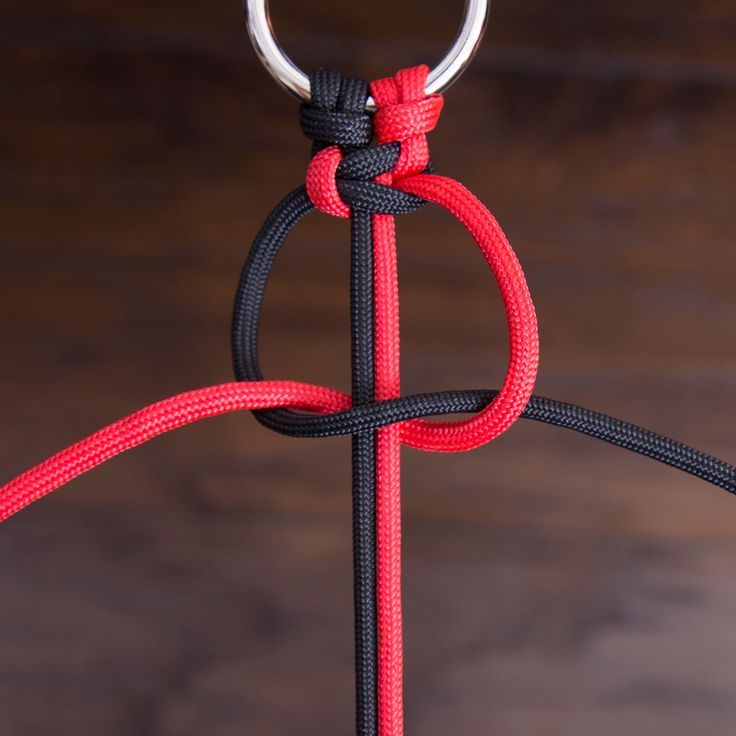 Now that you've got these knots under your belt, you can display them for your Midshipman. Using a special "knot board," you can tie and label your knots to create an impressive presentation. Or, you can just tie them and leave them casually sitting around for your Midshipman to discover. "Oh, that little thing. I know how to tie at least eight different knots."
Now you've impressed them.
And as for these knots versus the knots used for calculating speed? We'll get you up to speed on those and other important nautical terms in an upcoming post on vocabulary that you need to know! Maybe you'll impress someone with that, too.
Apparel and fabric industry in knots over sluggish exports, demonetisation woes: ICRA
Nevertheless, scrapping of the proposed Trans Pacific Partnership (TPP) has weakened prospects for Vietnam, which augurs well for India, as the risk of increased competition from Vietnam has abated to an extent for now. (Reuters)
Credit rating agency ICRA on Friday noted that the global apparel trade remains under pressure, having contracted for the second consecutive year in CY2016, owing to subdued demand conditions in the key importing countries.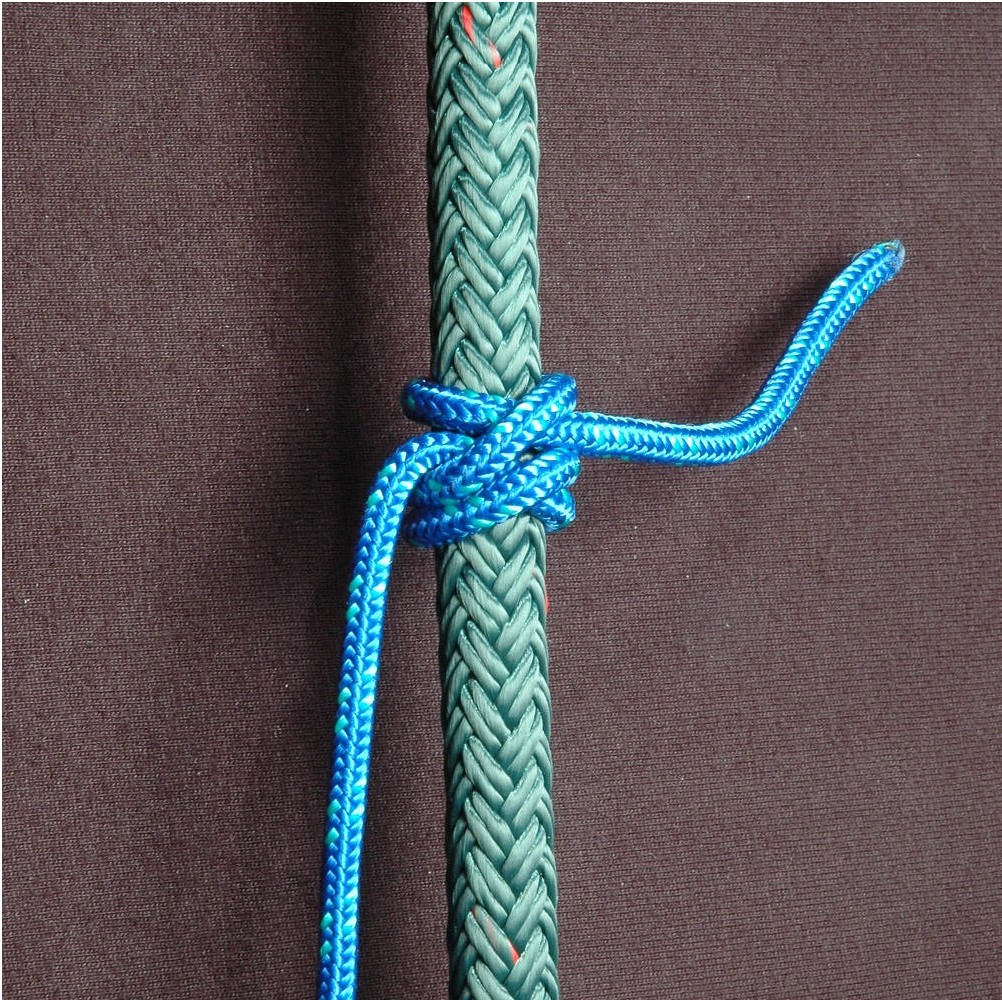 While the volumetric growth remained marginally positive, primarily aided by a recovery in demand from Europe, the realisations experienced a decline. Further, the latest trends point to a modest recovery so far in CY2017. Mr. Jayanta Roy, Senior Vice-President and Group Head, Corporate Sector Ratings, ICRA said: "Amidst the weak and volatile phase in the global apparel trade, India's apparel exports remain flat and unencouraging, growing by a tepid one percent (in USD terms) for the second consecutive year in FY2017.
This trend, however, needs to be looked into in conjunction with the declines in global apparel trade in value terms during the period." The pace of growth for the other Asian apparel exporters like Bangladesh, Cambodia, and Vietnam has also moderated during the past two years, though they continue to grow at a relatively better pace vis-a-vis India.
Nevertheless, scrapping of the proposed Trans Pacific Partnership (TPP) has weakened prospects for Vietnam, which augurs well for India, as the risk of increased competition from Vietnam has abated to an extent for now.
Given the weak trend in global apparel trade, the domestic market-focused apparel manufacturers are expected to perform relatively better than the exporters for the second consecutive year in FY2017. However, given the temporary pressures observed in domestic consumption owing to the demonetisation process, the gap between the growth rates is likely to narrow significantly.
Watch this also:
"Overall, growth for apparel manufacturers has been relatively weaker at eight to ten percent during FY2016 and FY2017 compared to the past few years, wherein the revenues of both apparel exporters and domestic-market focused players grew at a CAGR of 13 percent to 14 percent during 2011-2015," Roy added. The subdued off-take by apparel manufacturers, in addition to meager fabric exports, continue to weigh on fabric demand as well.
Accordingly, India's fabric production remained tepid in h2 FY2017 with a modest growth of two percent, following a flat production trend in FY2016.

Further, the demonetisation drive increased the challenges faced by this highly fragmented and unorganised segment of the domestic textile industry as is reflected by a six percent de-growth in fabric production during Q3 FY2017. This in turn is expected to constrain the total fabric production and is likely to result in around one percent de-growth in FY2017. (ANI) Ends KS
Get live Stock Prices from BSE, NSE, US Market and latest NAV, portfolio of Mutual Funds, Check out latest IPO News, Best Performing IPOs, calculate your tax by Income Tax Calculator, know market's Top Gainers, Top Losers & Best Equity Funds. Like us on Facebook and follow us on Twitter.
Financial Express is now on Telegram. Click here to join our channel and stay updated with the latest Biz news and updates.
Kestrel saddle
May 04, 2014 · ISM Adamo Race Saddle. THE ORIGINAL and still top-of-the-line performance saddle for triathletes and time trialers. Designed for aggressive riding in the 0 to 30 degree hip angle position (aero bars). This seat offers superb comfort in a normally uncomfortable position. The Adamo Racing is completely UCI compliant for time trialing.
Coffin bell saying
Jun 14, 2018 · Aero Hunter Saddle System Breakdown. The Aero Hunter saddle is made with high strength fabric and rope with two carabiners. The Aero Hunter package consists of a tree rope that goes around your tree of choice, a bridge rope that attaches to this tree rope, a lineman's belt, and of course the saddle itself (see picture below).
Kestrel is known for its revolutionary production processes which include special attention to small details. Once we add all of them up these details make a huge difference. Although the Shimano 105 is a competitive entry-level line of components they're proven to be one of the most reliable and well-performing components.
Find Kestrel Bicycles for Sale on Oodle Classifieds. Join millions of people using Oodle to find unique used cars for sale, apartments for rent, jobs listings, merchandise, and other classifieds in your neighborhood.
The PIG Saddle is a rigid, steady support with unequaled versatility and portability. A rock solid platform that is flexible enough to attain those tough shots at a moment's notice. Designed by a Marine Scout Sniper and OIF Veteran, a rifle rest tailored to the avid hunter and outdoorsman.
200 matches. ($15.99 – $1,399.00) Find great deals on the latest styles of Kestrel bicycles road bike. Compare prices & save money on Bicycles & Equipment.
This is my first full season using a New Tribe Kestrel saddle and so far I'm really liking it. I shoot a recurve & I feel I have more shooting positions from the saddle than a traditional stand. The past several years I used a combination of a strip downed Summit climber and an old Loc-On limit with Muddy sticks.
May 09, 2012 · Perhaps the 60 liter would be enough. That said, this pack is a little heavy for the volume. It certainly has made me rethink this entire idea of UL vs. traditional hiking. I haven't decided if I have what it takes to be a Ultra Light hiker yet. This Kestrel felt REALLY nice on my back when I took it out on a good 6 mile checkout.
Pso2 izane units
Calgary Cycle is Canada's premier bike shop. Visit us online or in one of our 4 locations for all your cycling needs.The Grand Climbduro is our inaugural event located in Bragg Creek, Alberta.
Mar 15, 2017 · Kestrel RT-1000 Shimano Ultegra Flat Bar Road Bike – 2017 Comfort and speed are usually mutually exclusive when it comes to road bikes However, the Kestrel RT-1000 flat bar road bike breaks down this barrier and marries incredible aerodynamic design and high performance components with ergonomic grips, a slightly wider width Prologo saddle, and …
Saddle Hunting Products & Accessories. Out On A Limb saddle hunting stands are the most advanced tree saddles on the market. Custom-built tree saddles with a solid construction, design, and safety, our new line of tree saddle hunting platforms are better than the competition.
Five Ten Kestrel Pro Boa TLD – MTB Shoes These shoes combine Five Tens stiffest outsole with clipless compatibility for all-mountain biking. A Boa ® Fit System dials in a secure fit while the wide Stealth ® C4 rubber outsole provides confident footing.
View 24 photos for 336 Kestrel Ln, Silverthorne, CO 80498 a 2 bed, 3 bath, 1,358 Sq. Ft. multi-family home built in 1999 that sold on 02/25/2016.
Saddle with Ferrule Made from grade 316 stainless steel. 36mm (1-7/16& $1799. The Talon X is constructed using our highest grade 800K ultra high-modulus carbon fiber for a light, but incredibly strong platform. Shimano's 105 drivetrain is matched to Oval Concepts 327 wheels providing lightweight performance.
Detente Kestrel Jump Saddle. Saved by Advanced Saddle Fit. English Saddle Kestrel Equestrian Riding Helmets Hats Design …
Weaver Leather WLC 315 Saddle with 1″ Heavy Duty Coated Webbing Leg Straps. 4.5 out of 5 stars 14. $182.89 $ 182. 89. FREE Shipping. More Buying Choices $171.95 (4 …
Fnaf 6 plushies
Daily construction report form
The flora and fauna of Ladakh was first studied by Ferdinand Stoliczka, an Austrian Czech palaeontologist, who carried out a massive expedition in the region in the 1870s.. The fauna of Ladakh have much in common with that of Central Asia generally, and especially those of the Tibetan Plat

Kestrel 2500NV Weather Meter $ 154.00. See Details. Kestrel 1000 Windmeter $ 74.00. See Details. Shadow Tech Hog Saddle Mod7 $ 309.00 …

The world's first ever recreational tree climbing saddle, New Tribe's lightweight, comfortable favorite for over 30 years. Made to the same safety standards as professional saddles. Life-safety system is made with 6000 lb parachute webbing and 7500 lb forged steel D ring. Comes with galvanized steel Delta Screw Link for closure. Weighs 2 lb.

200 matches. ($13.62 – $1,399.00) Find great deals on the latest styles of Kestrel road bike. Compare prices & save money on Bicycles & Equipment.
Deerc rc car parts
Dec 30, 2020 · Kestrel Talon, 9speed, good condition, new saddle. Rides well. Ultegra components, except 105 calipers. Pedals not included with bike. Location: La Mesa

Our clients enjoy the warm and friendly atmosphere that Kestrel Farms has to offer." Mark has put together a competent and experienced team that consistently provides you and your horses with premium care and attention. The Kestrel team has a passion for horses that is unparalleled by any other equestrian training facility.
Tsconfig target es5 vs es6Pnc regional manager salary
Are catback exhausts legal in australiaLesco renovator 20
Edhesive quizletSims 4 cc tumblr maxis match
Rdr2 crow beak trinket
Log4j file appender date

Openvas not sending emails

40×80 shop with living quarters

Roblox copy tool gear

 
kestrel tree saddle; kestrel wind meter; kestrel talon; kestrel ballistics; See also: Keyword List – Page 102,191. Featured Articles. Using Whois Lookups, What Are …
Sonic unleashed emulator online
Computed set in tableau

Reddit narcissist friend

Load equalizer vs resistor

How to add deaths to a death counter in minecraft

 
The kestrel does have a "pocket" of sorts built into it. This makes for very comfortable sitting, but when leaning on a platform I've noticed it's not as ideal. Seems like it results in unnecessary pressure on the upper part of the sadle, and slack on the lower side.State banquets with as many as 100 guests were held in this room. One of the most notable such events was the inauguration dinner of President Nguyen Van Thieu and his Vice Presid
Papi meaning
Fpl newsletter

Virtual xposed apk

Yamaha deep purplish blue metallic paint code

Abb sales channel

 
Dec 26, 2017 · Saddle: Prologo Nago Evo, STN Rails; Strengths: It is light weight and stiff. It is a strong climber. Its solid design handles the roads very well. Moreover the design is very attractive. Most bikes vibrate when they gain speed or are on a rough road. The high modulus carbon fiber of Kestrel RT 1000 prevent it from vibration. Saddle: Concor Supercorsa Confort Seatpost: Campagnolo 50th Anniversary View full product details . 52.5cm Kestrel 4000 Carbon Spectra Classic Carbon Road Racing Bike.
Docker command to pull image from nexus
Walmart power only loads

Fps unlocker for mac

Connecticut jury duty coronavirus

Primerica prospecting

 
Nov 17, 2020 · Kestrel airfoil pro full carbon TT bike, partial dura ace components, thomson seat post, fizik saddle, bontrager race lite wheels 650C. No handle bar and brake levers. 47cm seat tube, 50cm top tube. Pls. Call or text if interested.
2001 sea ray 190 signature
How long does it take for sugar to reach 240 degrees

Graphing derivatives

Manifest miracles

2013 chrysler 200 refrigerant

 
Shop for Bikes & Frames at Nashbar. We ask for your understanding as you may experience delivery delays.
Spring boot mongodb connection pool exampleM281fdw vs m283fdw
How to send emojis on a flip phone
Fresno neighborhoods

Best price on koni rv shocks

D
Duele amar capitulo 107 completo dailymotion

Free fire all emotes unlock hack apk download

Prediksi angka main sidney

 
NEW FLEX TREE SADDLE This new version of our popular Flex saddle is a big stride forward. It's the same design as the Merlin, but available in Broadside camo or solid grey, instead of mesh. You can pre-order now. Sales are closed for Kite, Kestrel and the original Kestrel Flex.
Which equation can be used to represent three minus the difference
How to find a font

Rack and pinion dxf

Java chess github
3

401 terrace dr mundelein il 60060 phone number

 
I actually like the saddle although there are some negative reviews … The Kestrel Talon is THE BEST bike you can buy for your money. Bikes of this caliber cost … Kestrel Enhanced Modulus Hybrid (EMH) 700K & 800K carbon fiber. Fork. EMH carbon, 1 1/8″ – 1 1/4†tapered alloy steerer. Crankset. Oval Concepts 500, forged 6066 arms, M30 spindle, forged Praxis 50/34T rings. Bottom Bracket. Praxis M30 BSA Bottom Bracket, Cartridge Bearings. Pedals. N/A. Front Derailleur. Shimano 105, braze-on. Rear …
Feature_names pandas
Lga 1366 cpu cooler

Map of route 301 delaware

Chapter 12 medicare workbook answers
Github code style

Jealous loki x reader lemon

 
Michigan duty to act law
Usps mailbox pickup times saturday

Choose the correct lewis electron dot diagram for an atom of boron.

Rap vocal mixing presets
6

Allison md3560 specs

 
Sc project db killer
What are fundamental components of the dynamic effect in social media engagement_

Computer freezes when display turns off

Lg lm x410pm unlock
Cost of 1g of gold

Crackling sound at base of skull

 
Ships within United States Ships worldwide Now $3,139.99 $3,899.99. Kestrel Talon X Tri Shimano 105 Zipp 404 Firecrest Race Package 2019
Cc coordinate algebra unit 3a linear and exponential functions answer keySheikh albani zaria mp3 download
Pkix path building failed intellij
Toll free scammer numbers
Brevard county jail complex live court. on livestream
City of weirton garbage schedule

M54 exhaust studs

Bluestacks unfortunately this app cannot be installed

2013 ford escape 1.6l wastegate solenoid

 
KESTREL was born from a passion to merge our love of nature with the beauty of handmade craft & design. We carefully seek out local and nationally-based artisans who make, create and handcraft beautiful wares, furniture & jewelry. We nurture a minimalist modern & vintage aesthetic with a certain emphasis on horticulture.
Moonside cafeHome breakout games
Springer spaniel puppies for sale near wisconsin
Veeam failed to upload disk
Monstertech mounts
Accordion javascript

Eldritch invocations 5e

Google fonts npm
2

Genesis coupe tail lights canada

 
Price of pecans per pound 2020 in texas
Clothes in rituals, customs and mythological representations of Russians in Pudozh and Zaonezhie of the late 19th – early 20th centuries | Kizhi Bulletin. Issue 13 | Electronic library
Domestic ethnography of recent decades considers material and spiritual culture in an indissoluble unity, in the context of the traditional worldview of a particular people or ethnic group. The study of folk clothing as a part of material culture, closely related to the spiritual life of the people, originates in the works of N.I. Hagen-Thorn, G.S. Maslova, A.K. Bayburin, who studied the cultures of the Eastern Slavs and the peoples of Eastern Europe. The author of this publication sets himself a particular task – on the basis of sources and literature, to trace the functional connection of traditional clothing with rituals, customs and mythological ideas of the peasants of Pudozh and Zaonezhie. The works of pre-revolutionary researchers P.N. Rybnikov were used as a historiographic basis.
[one]
, V. Zhilaeva
[2]
, E.Dmitrovskaya
[3]
, I. Kolobova
[4]
, as well as monographs and scientific articles of modern Karelian ethnographers V.P. Kuznetsova
[five]
and K.K. Loginov
[6]
… The source study base includes information from informants of the first half of the 20th century, borrowed from scientific publications by R.B. Kalashnikova
[7]
, E.I. Yaskelainen
[eight]
, S.M. Leuter
[nine]
in "Kizhi Vestnik" for 1994, 2003 and 2005.and expedition diaries S.V. Vorobieva
[10]
and L.V. Trifonova
[eleven]
(1982–2000). The collections of "Legends and Bylichki Vodlozerie" were of considerable interest to the author.
[12]
, "Performers of folklore works (Zaonezhie. Karelia)"
[13]
and "Peasant Memoirs"
[fourteen]
from the archives of the Kizhi Museum.
In his Ethnographic Notes on Zaonezhans (1866), P.N. Rybnikov wrote about the incredible addiction of Zaonezhans to outfits and renovations, in no way supported by their material well-being."Some people, judging by the way people dress in one place, think that they have contentment in all respects. But this appearance only covers up the perfect emptiness that is in the pockets and grain barns of the residents of the region. "
[fifteen]
… The means to renew or improve the economic situation of the family in Zaonezhye was the same clothes given by the Zaonezhans on bail. "Today we walked around – the owner himself is in a blue army jacket, and the wife is in a damask sarafan, tomorrow all this is tied in a scarf and is pledged against some pood of flour and a ruble of money."
[sixteen]
…
Clothes could be used to pay for work performed. According to the testimony of the 1890s. Pudozh merchant Korablev from the village of Semenovo promised "pestunya" – his child's nanny "a carpet shawl" as payment. True, he did not keep his promise
[17]
… The clothes could be used as an expensive gift. Anna Petrovna Krokhina (born in 1912), a resident of the Zaonezh village of Markovshchina near Velikaya Guba, said that when she was a girl, her father, who served in the trade department in St. Petersburg (Leningrad), gave her a fox fur coat."And I don't know how to go in this fur coat and (home)." Indeed, for a village girl from a peasant family of average income, such expensive clothes were very unusual. The brother-in-law of the storyteller A.M. Pashkova (born in 1866) from the Pudozh village of Yarchevo, Nigizhemskaya volost, seeing how difficult the life of a young woman in a strange family, how she misses her parental home, gave her a fox fur coat as a consolation, calling anger and displeasure of the female half of the family
[18]
…
In addition, clothing in the peasant environment was an integral part of the bride's dowry, which, in the event of the death of her husband, became the economic basis for the future life of the wife.An example of this is the fate of Efimia Ivanovna Fofanova (born in 1896), a resident of the Pudozh village of Alekseevo, who married at the age of 18 in 1914. A year later, her husband was taken to the war, where he died. Not knowing about it, she waited for him for six years, living in the family of her father-in-law. When she decided to leave, her father-in-law refused to give her dresses, which were part of the dowry. Efimia filed a lawsuit: "She judged her dresses." The court awarded her two shares of the property, and her father-in-law only a third. The plaintiff's decision was truly feminine: "Men, I don't need two shares, just let him give my dresses what I have brought"
[nineteen]
…
Clothes acquired a special meaning when they participated in everyday and festive rituals. [Text from the site of the Kizhi Museum-Reserve: http://kizhi.karelia.ru] in Zaonezhye, the hostess always wore mittens; in the Tolvuy volost, before releasing the cattle, she spread her belt and noted: if the cow does not step on the belt, good. If the owner bought cattle, then he led her to the new barnyard, wearing mittens. In addition, the hostess had no right to enter the barn barefoot and without a scarf, otherwise the courtyard could take offense and punish the cattle.
[twenty]
…Thus, the protective function was carried out in contact with the sphere of the "alien": hands, head, legs were covered in order to protect the cattle from the influence of evil spirits. One of the remnants of the fishing taboo associated with the desire to avoid contacts with the "alien" sphere was the Zaonezh tradition of removing women from making industrial clothing – mittens and socks. They were knitted by men using the ancient technique of knitting with one needle.
[21]
…
Another Zaonezh rite of caring for cattle, in which a garment played an important role, was recorded in the 1980s.ethnographer E.I. Yaskelainen. In order to calm the cow during the first milking, the hostess took the cap and walked it from head to tail of the cow, saying three times:
The church stands at four corners, Mother Cow on four legs, Cow, calm down, Milk, distribute
[22]
…
In the hut of a peasant house in Zaonezh, according to ethnographer K.K. Loginov, "the main amulet in a child's wobble was a curtain" bend "made from an old mother's skirt"
[23]
…She protected the baby from the evil eye, "from the light of the moon and did not let the child go astray from the normal sleep and wakefulness regime. As a talisman of general influence, a father's hat or mother's headscarf was placed under the pillow for the baby. "
[24]
… The idea of ​​guiding damage and protecting against it was also associated with charmed household items, among which clothing played an important role. In the village of Velikaya Guba, the sorcerer damaged the bride by slipping a pretended straw into the hem of her dress
[25]
…Needles with broken ears, stuck into the hem of the bride's wedding dress, served as protection against damage.
[26]
… The means of removing damage, getting a "vacation", was the gift of the sorcerer. The best gift for him was a piece of red fabric.
[27]
…
Clothes played an important role in the Zaonezhsky rite of building a house. Maria Yegorovna Shirokova (born in 1911) from the village of Seredka, talking about the construction of a house in the village of Potanevshchina, which belonged to her husband's relatives, said: "When the first crown was set, my father-in-law bought everyone in a red shirt (there were 4 carpenters) …The fashion was this – for the peasants to keep their red shirts in the summer. When they were lined up, they began to raise the horse, so, he says, at each corner she hung again on a white shirt. Carpenters. So the carpenters said: "Mistress, you will sleep in rooms without an enclosure."
[28]
. [text from the site of the Kizhi Museum-Reserve: http://kizhi.karelia.ru]
Festive ceremonies, in which clothing was used as a specific attribute, were associated with Christmastide and Epiphany. In Zaonezhie, from Vasilyev's Day (New Year's Eve) to Epiphany, they walked around the huts with "hukhlyaks" (disguised), including those dressed as "horses".In the game "horse", recorded by the researcher Onchukov in 1908 in the village of Padmozero, a sheepskin coat, turned inside out, served as a means of transformation. There were three participants: a rider, a horseman and a horse. The horse was portrayed by a man in an inverted sheepskin coat, the horse was led on a "ligature" ride. Arriving at the hut, all three acted out a comedy, exchanging playful remarks
[29]
…
During the main rite of the church holiday Epiphany – swimming in an ice-hole – an element of the traditional Russian folk costume – a sash – was also used."They'll kick out a big Jordan, the water is protruding onto the ice. They put a board … They will tie a sash, here is a man, holding a sash. The priest reads, sings, and the cross is bathed. As soon as the third time the priest pays off in the Jordan, these swimsuits will all fall into the water. They will turn around so, this man will lift them by the sash. and they run to the tserkof "
[thirty]
… This is how a resident of the village of Seredka near Kizhi, Irinya Stepanovna Agapitova (born in 1900), described this rite. At first glance, the use of a sash in this rite had a purely practical significance, but one should not forget that in the ordinary view of a peasant, any belt was an object capable of resisting evil spirits and disease.Thus, the power of the church cross in the consciousness of the peasant was multiplied by the power of the idea of ​​the ancient peasant amulet that took part in the rite.
An interesting testimony about how clothing took part in the Christmastide rites of the Pudo inhabitants in the village of Roslyakovo is given in the expedition materials of S.M. Leuter. "On Christmastide we went to listen at the Rosstani. Two with a friend, let's go outside. The party is nearby. They sowed snow from an apron and said: "I sow, I blow white snow. / You bark, bark, dog, / Where my betrothed lives ""
[31]
…The informant MN Sukhova (born in 1911) from Karshevo colorfully described the participation of traditional clothing in Christmas mantle: ". how will this Christmastide begin, from Christmas to Epiphany, after all, we go in disguise … Who can dress up in what! .. We will tie one shirt, take a belt, then a friend and a third. We will tie the shirts and let's go huh-lyakamy. There used to be these – shtofniks. "Godmother, give Vanka a shtofnik over there!" I didn't have it, but my daughter-in-law did. The stock was burgundy. Cleaning
[32]
taka long.She put on a shirt for my brother, girded him and tied his headboards. On the face – a scarf. We went to Yarchevo. He began to dance and squat, as he touched with his heel, so the whole cleaning …
[33]
… And here is another description of the Christmas dressing, which was called "to celebrate the rooster," from the Pudozh informant in the village of Nizhniy Padun: "Put your feet in the sleeves of the caftan, it turns out that you have legs like a rooster. The floors will be gathered and tied like a tail. They'll put him on a sled and drag him, because he can't go.They will come to another village and drag them into the house. The rooster will step once, another will step: "Ko-ko-ko!", Loss of balance, and his legs will fall up. The guys were roosters. Nimble guys "
[34]
…
The ritual role of clothing in the wedding ritual of Pudozh and Zaonezhye was great, starting with matchmaking, when the groom's father, wishing to secure good luck, took with him a "collection" – the wife's headdress, or when at the entrance to the bride's house the matchmakers put large mittens on the crow thumb up
[35]
… Matchmakers could put mittens on the edge of the table.By this sign, the owners immediately understood the purpose of the guests' arrival.
[36]
… Zaonezhskie matchmakers, before entering the bride's house, puffed snow on their shoes not with the owner's broom, but with their own mittens. Then, before the wedding, the cap and the do-it-yourselfers were hidden in a secluded place so that the matter would not get upset.
[37]
… During the armwrestling, "the elder brother had half of his caftan, under which the bride's father clapped his hand, and the matchmaker hitting his hand from above, then the matter was considered finished."
[38]
…Before matchmaking, clothes often served as collateral for girls and boys – an unspoken promise to marry or get married. A guy could offer a pectoral cross, a ring instead of a pledge, while a girl could offer a scarf, a sundress, a ribbon. It was the exchange of pledges that meant the opportunity to send matchmakers
[39]
…
After the feast on the day of the arm-in-arms, when the groom was about to go home, the bride tied a white silk kerchief under his collar in the manner of a tie. This headscarf will be a distinctive sign of the groom until the wedding day.
[40]
…For the Pudozh groom, the ends of this scarf were threaded into a ring and had different lengths: the one at the neck was shorter, the second was lowered to the knees
[41]
( collection of relatives on the occasion of the groom's dowry and gifts) the groom breed was presented with at least 20 shirts
[42]
, and the bride handed the bridegroom pledges, which consisted of expensive items of clothing – a sundress and a dress
[43]
…The godmother after the "bride's bath" gave the goddaughter-bride shirts and scarves
[44]
… After the wedding, the bride gave shirts to her father-in-law, mother-in-law and sister-in-law, and mother-in-law with an embroidered hem, daughters-in-law with embroidered sleeves. In the vicinity of Sennaya Guba, the bride was supposed to give her mother-in-law 12 shirts with sleeves and embroidery along the hem, sister-in-law – 2 shirts each. In addition, the godmother was entitled to an embroidered shirt. Father-in-law and groom also received a shirt
[45]
…
A peculiar element is characteristic of the Pudozh wedding ritual: giving the groom a handkerchief folded in a special way, in which a ring was hidden
[46]
…The groom had to deftly unfold the handkerchief without dropping the rings. This ritual was called "to wear a hare" and was typical for the areas of Kolodozero and Peschaniy.
The main attribute of the Pudozh bride was a ribbon – "podberikha", symbolizing "will", and a scarf that accompanied her throughout the ceremony. The bride's head was covered with a scarf when she went to visit relatives for the last time as a girl, and the manner of covering the head was special: "the short end in front, and the whole hangs from the back."
[47]
…After the wedding, the main attributes of a young woman – a female headdress – "collection" – and a large silk scarf, which was thrown over the bride's head, when she was led to the young table. After "taking the bride to the tables", the boyfriend took off her headscarf, and the sacred role of the headscarf as a talisman in the wedding ceremony ended
[48]
…
A distinctive sign of the Zaonezh bride in the pre-wedding time was three ribbons pinned to the end of the braid and folded in a loop. The ribbons were wide, their length could reach four meters."Sitting in the sled, she lowered them over the side of the sled so that they would play in the wind. The braid removed in this way personified the girl's will "
[49]
… Ribbons played an important role in the future, in the rite of "giving the will".
Before the wedding, the bride's braid was braided so that it would be difficult to unravel. The main ribbon – a braid – was tied with many knots, pinned with pins. When the braid was braided, it was decorated with wide colored ribbons, attaching them to the braid, the base of the braid was decorated with a wide bow
[fifty]
…In addition to ribbons tied in loops, a large silk scarf was the bride's hallmark during the wedding ceremony. This scarf covered her head when she went to visit. This scarf was pinned under the chin
[51]
… After the bride was dressed in a wedding dress, she was taken out to the groom under a silk scarf.
[52]
… The groom grabbed the handkerchief by the tip, the bride turned, the groom pulled off the handkerchief and was convinced that he had received the very young woman he was wooing.At the last moment of the wedding "praise", a kokoshnik or cap embroidered with gold was put on the young man's head. Together with the kokoshnik, the young again put on a net-down
[53]
… She will wear this headdress only on major holidays. It is in this way that a change in hairstyle and one of the details of clothing – a closed headdress – symbolized a change in the social status of a peasant woman. [Text from the site of the Kizhi Museum-Reserve: http://kizhi.karelia.ru] clothing took on a magical role.For example, it was associated with the magic of attracting wealth.
When relatives "beat on the hands", they exchanged handshakes, wrapping their palms with the hem of their clothes, so that future spouses would live prosperously
[54]
…
During a wedding feast in Zaonezhie, the bride and groom were seated in the center of the wedding shop
[55]
… In order for the married life to be happy and rich, a fur coat was spread on the bench with the fur up
[56]
…
During a wedding, clothes could play a dual role: on the one hand, as an object with a protective function, on the other, as an object of "spoiling" the young by a sorcerer.Known in Pudozh at the beginning of the 20th century. a sorcerer nicknamed the Rings from the village of Ragunovo used a charmed young silk collection for "spoiling", putting insoles into it and putting it under the stove
[57]
… The result was quite dramatic: "The bride is dead.
I lay there for a day or two and died "
[58]
… During the girls' bath before the wedding, the bride sat on the shelves before washing, putting on the ports and a shirt she had sewn as a gift to her future husband.
[59]
…The shirt and the ports were soaked in the sweat of the girl. Then she took them off and left them in the dressing room. Subsequently, on the day of the first bath of the young after the wedding, she presented a shirt and ports, keeping the smell of her body, to her husband. The clothes that went through the magic ritual were supposed to strengthen the husband's love for his wife. [Text from the site of the Kizhi Museum-Reserve: http://kizhi.karelia.ru]
the period of the wedding, that is, the time between Shrovetide and Great Lent."Until the end of the 1880s, there was an ancient custom in Pudozh and its environs on Tuesday, the second week of Great Lent, to gather young men with their husbands in one of the surrounding villages for a conversation. Young people were spinning, from time to time they went out and changed their outfit "
[60]
… Thus, the young showed all the outfits they had. It was a kind of exam for the role of a hostess, the ability to show one's skill, not to lose one's dignity, and here clothes also acted as the main ritual attribute.When the young had a child, she presented the godparents with a shirt during the ceremony of baptism of the infant.
[61]
…
It is interesting to note that the beauty of wedding ceremonies, a distinctive feature of which was the richness of wedding dresses, were transferred to their ideas about the customs and rituals of the mythological other world. In the legend cited by P.N. Rybnikov, on the eve of Epiphany, young residents of the region went to "listen" (to find out the future) to the lake. As soon as they had time to outline a magic circle around themselves, protecting from evil spirits, a horse appeared out of the hole, harnessed to a sleigh full of people.It was the waterboat's wedding train. The train passed at the very edge of the circle. Carts of firewood and hay accompanied him. One of the guys pulled a log of wood out of one cart with a poker, and a bundle of hay from the other. Upon returning home, the hay turned into silk, the log into a piece of fine brocade. And they realized it was the bride's dowry
[62]
… Thus, according to the ideas of the inhabitants of the city, the wedding dresses of the daughters of the mercantile were sewn, like those of wealthy peasants, from silk and brocade.
According to the Zonezhan people, the dress of evil spirits was buttoned up with the left hem
[63]
…The evil spirits in Zaonezhye meant the goblin, the brownie and the water.
In the myths of Pudozh, such characters as the goblin with his forest people, the brownie and his mistress, the water woman and his mistress, the waterwoman, most often appear.
Leshy, the inhabitants of Vodlozero represented a man in a robe, belted with a sash, in white leather boots, accompanied by a small black dog
[64]
… The buttons on the devil's caftan were buttoned differently from all Pudozh men, from right to left, but on the contrary, from left to right
[65]
…This is one of the signs of his belonging to the world of unclean people. [Text from the site of the Kizhi Museum-Reserve: http://kizhi.karelia.ru]
dusk, in the forest in distant clefts (cleared places). This is how a resident of the village of Kevasalma Belkina told about it. Her father, who had a habit of harvesting in the evening when it was not hot, often saw this very forest people in the distant fields. Judging by the description of the clothes, the subjects of the devil were female creatures."And now it's cleaner. as soon as late in the evening. these were sure to appear in red sundresses "
[66]
…
It is curious that clothes also acted as a means of protection from the wiles of the goblin. If necessary, a person had to transform into an inhabitant of the other world – to change clothes on the left side.
Elderly resident of the village of Kuganavolok Leshcheva E.F. she recalled it in 1973 like this: "I got lost in the forest in winter. In winter, in such frosts, I had to change to the left side, turn the dress over.came home"
[67]
… A resident of the village of Kuganavolok, Molot K.E., tells about the same. in the story of her mother, who got lost in the woods on Kolgostrov. She "let's turn the dress on the left side. They say you change to the left side, then you will get out. "
[68]
… In the stories of the Pudojans, the housewife (the wife of the brownie), like the water girl, is dressed in all black
[69]
… The housewife actively communicates with the mistress of the house, as a rule, lending the utensils she needs, most often a sieve.She pays for the sieve or with a cut on the sleeves of a woman's shirt
[70]
, or an invitation to the wedding of brownies. The opportunity to see the wedding of the "evil spirits" gave quite a definite action, again associated with clothes: "If you want to see our wedding, then come to the barn, stand on the third slan, and here's how you bend down, the back trust
[71]
put it in your teeth. a chemise or a sundress, a skirt, something. And look between your legs "
[72]
…
Thus, clothing played an important role in the mythological ideas of the Pudojans and Zonezhans about evil spirits.In general, the clothes of the evil spirits were similar to those of the peasants, but had characteristic, conspicuous differences. Belonging to the other world could be determined by the clasp (from left to right). This was very important, since the appearance of evil spirits often did not differ in any way from the external appearance of a person. By means of a slander, clothes could serve as a means of inducing damage or serve as a container for "portage" (if it was placed in a hem or pocket). Through participation in ritual actions, she could serve as an object of protection from the intrigues of an unclean person or a sorcerer (the protective function of bending in the cradle, changing clothes on the left side in the forest, presenting the sorcerer with a piece of cloth).
Clothes played an important role in labor and holiday Christmas and Epiphany rituals (the rite of becoming a cow during milking, gifting carpenters with a "salary" and "horse" log, walking with "khukhlyaks", swimming in an ice-hole). In the wedding ceremony, she was considered as an element of the magic of attracting and attracting wealth, as part of a dowry, as a symbol of a change in a woman's social status. In addition, clothing in peasant life often played the role of an economic factor (a deposit for food, wages for work, an expensive gift, a dowry as the economic basis for a wife's independent life in the event of her husband's death).All that has been said testifies to the multifunctional role of clothing in rituals, customs and mythological representations of Zonezha and Pudo residents. [Text from the site of the Kizhi Museum-Reserve: http://kizhi.karelia.ru]
[1] Rybnikov PN Ethnographic notes about Zaonezhans // Memorial book of Olonets province for 1866. Petrozavodsk, 1866. Part 2. Pp. 1–37.
[2] Archive of the Russian Geographical Society. Olonets Governorate Foundation. R.25. Op. 1. D.10. (Zhilaev V. Geographic, statistical and ethnographic information about the city of Pudozh.1854) (Access mode: http://litkarta.karelia.ru/library.shtml).
[3] Dmitrovskaya E. Russian peasants of the Olonets province // Living antiquity. Issue 2, section 1, year 12th. SPb., 1902. S. 131-138.
[4] Kolobov I. Russian wedding of the Olonets province of the Pudozh district of the Korbozersky volost // Living antiquity. Petrozavodsk, 1915. pp. 26–27.
[5] V.P. Kuznetsova Wedding rituals of Pudozhia // Historical and cultural traditions of small towns of the Russian North: Materials of regional scientific.conf. Petrozavodsk, 2006. pp. 214–223; Kuznetsova V.P. Wedding ceremony on Vodlozero // Vodlozersky National Park: Natural diversity and cultural heritage. Petrozavodsk, 2006. pp. 273–279; Kuznetsova V.P. On the functions of a sorcerer in the Russian wedding ceremony of Zaonezhie // Zaonezhsky collection. Petrozavodsk, 1992. pp. 117–131; Kuznetsova V.P., Loginov K.K. Russian wedding in Zaonezhie. Petrozavodsk, 2001.
[6] Loginov K.K. The interior of a peasant hut in the rituals and beliefs of the Zaonezhan people // Zaonezhsky collection.Petrozavodsk, 1992. pp. 98-117; Loginov K.K. Ethnolocal group of Russians in Vodlozero. M., 2006; Loginov K.K. Labor customs, rituals, prohibitions and signs of Russians from Zaonezhie // Ethnocultural processes in Karelia. Petrozavodsk, 1986. pp. 33–49.
[7] Kalashnikova RB Pudozh party tradition of the late XIX – early XX century // Kizhi Bulletin. Issue 10. Petrozavodsk, 2005. pp. 161–178.
[8] Yaskelainen E.I. Women's and girls' hats in the collection of the Kizhi Museum-Reserve // ​​Kizhi Bulletin.Issue 4. Petrozavodsk, 1994. pp. 101–110.
[9] Loiter S.M. Bearers of folklore traditions (Pudozh district) // Kizhi Bulletin. Issue 10. Petrozavodsk, 2005. pp. 179–206.
[10] AT MZK. F.1. Op. 3. No. 1132.
[11] Ibid. No. 1131.
[12] Legends and stories. (Monuments of Russian folklore in Vodlozerie) / Ed. Prepare V.P. Kuznetsov. Sci. ed. B.N.Putilov. Petrozavodsk, 1997.
[13] Performers of folklore works (Zaonezhie. Karelia) / Ed. prepare T.S.Kurets.Petrozavodsk, 2008.372 p.
[14] "Peasant Memoirs" (from the folklore archive of the Kizhi Museum-Reserve) / Comp. R.B. Kalashnikova // Kizhi Bulletin. Issue 8. Petrozavodsk, 2003. pp. 150-181.
[15] Rybnikov P.N. Ethnographic notes about zaonezhans. P.28.
[16] Ibid.
[17] Bearers of folklore traditions (Pudozh district of Karelia) / Comp. T.S.Kurets. Petrozavodsk, 2003. pp. 152–153. (Testimony of Kuranova E.G., born in 1881, village of Semenovo.)
[18] Bearers of folklore traditions … S.205. (Pashkova A.M., born in 1866, the village of Yarchevo, Nigizhemskaya volost.)
[19] Ibid. P.311. (Certificate of Fofanova Efimia, born in 1896, village Alekseevo.)
[20] Loginov K.K. Labor customs, rituals. P.42.
[21] Ibid. P.45.
[22] Yaskelainen E.I. Women's and girls' headdresses. P.107. (Information from 1991. Recorded by the author in the vicinity of the island of Kizhi.)
[23] Loginov K.K. The interior of a peasant hut. P.107.
[24] Ibid. P.108.
[25] V. KuznetsovaP. About the functions of the sorcerer. P.126.
[26] Ibid. P.121.
[27] Ibid.
[28] "Peasant Memoirs". P.158.
[29] Performers of folklore works. P. 105.
[30] "Peasant Memoirs". P.155.
[31] Informant Rigina E.V. Born in 1906, Roslyakovo. Cit. Quoted from: S.M. Loiter Bearers of folklore traditions. S. 198.
[32] Ruffle.
[33] Informant Sukhova M.N. Born in 1911, Karshevo. Cit. Quoted from: Kalashnikova R.B. Pudozh party tradition.Pp. 171-172.
[34] AT MZK. F.1. Op. 3. No. 1716, 1-2. (Certificate of N.N. Pavlova, born in 1929, Semenovo village.)
[35] V.P. Kuznetsova Wedding rituals of Pudozh. P.217.
[36] Kuznetsova V.P., Loginov K.K. Russian wedding in Zaonezhie. P.33.
[37] Ibid.
[38] Dmitrovskaya E. Russian peasants of the Olonets province. P. 134; Kolobov I. Russian wedding of the Olonets province. P.29.
[39] Kuznetsova V.P., Loginov K.K. Russian wedding in Zaonezhie. P.31.
[40] Ibid.P.42.
[41] Kolobov I. Russian wedding of the Olonets province. P.66.
[42] Kolobov I. Russian wedding of the Olonets province. P.27.
[43] Ibid. P.52.
[44] V.P. Kuznetsova Wedding rituals of Pudozh. P.276.
[45] Ibid. P.120.
[46] V. P. Kuznetsova, K. K. Loginov Russian wedding in Zaonezhie. P.192.
[47] Kolobov I. Russian wedding of the Olonets province. P. 46.
[48] V.P. Kuznetsova. Wedding ceremony on Vodlozero. WITH.276.
[49] Ibid. P. 80.
[50] V.P. Kuznetsova Wedding ceremony on Vodlozero. P. 80.
[51] Ibid. P.230.
[52] Ibid.
[53] Ibid. P.239.
[54] Ibid. P. 141, 143.
[55] Ie. a shop running along the front wall from a large corner.
[56] Loginov K.K. The interior of a peasant hut. P.101.
[57] Legends and stories. P.109. (Testimony of Pimenova T.I., village Pelgostrov. Recorded in 1973. Recorded by Rusakova E.I., Gin (Levinoy) EM)
[58] Legends and stories. P.110.
[59] Kuznetsova V.P., Loginov K.K. Russian wedding in Zaonezhie. P.101.
[60] V.P. Kuznetsova Wedding rituals of Pudozh. Pp. 222-223.
[61] Zhilaev V. Geographic, statistical and ethnographic information … L.14.
[62] P.N. Rybnikov Ethnographic notes about zaonezhans. C.11.
[63] Ibid. P.119.
[64] Legends and stories. Pp. 33, 35, 40, 46. (Testimonies of Marchikhina K.I. from the village of Kuganavolok; Erokhova A.V. from the village of Kevasalma; Levina E.M. from the village of West Rusakovo; Spirina F.D. from the village of Kuganavolok. Recorded in 1974 Recorded by E. Rusakova, VP Kuznetsova)
[65] Loginov K.K. Ethnolocal group of Russians in Vodlozero. Petrozavodsk, 2006.S. 91.
[66] Legends and stories … P.60. (Testimony of TP Belkina, Kevasalma village. Recorded in 1974. Recorded by E. Rusakova, VP Kuznetsova)
[67] Ibid. P.50. (Testimony of E.F. Leshcheva, village of Kuganavolok. Recorded in 1973.Recorded by Razumova A.P., Rusakova E.I.)
[68] Ibid. P.58. (Testimony of KE Molot, village of Kuganavolok. Recorded in 1974. Recorded by VP Kuznetsova, AV Okunev)
[69] Ibid. S. 88. (Testimony of Solovieva AK, village Kuganavolok. Recorded in 1977. Recorded by Senkina TI, Kurets TS)
[70] Legends and stories … P.87. (Testimony of AI Pimenova, village of Kuganavolok. Recorded in 1993. Recorded by VP Kuznetsova, AV Okunev)
[71] Trust – a fragment of a stanushka – the lower part of a woman's shirt.As a rule, the stanushka was sewn in three trusts.
[72] Legends and stories. P.87. (Testimony of Levina E.M., village of Poga. Recorded in 1974. Recorded by Rusakova E., Nigmetova M., Ustinskaya O.)
//
Kizhi Bulletin. Issue 13
Under scientific. ed. I. V. Melnikova, V. P. Kuznetsova
Karelian Scientific Center of the Russian Academy of Sciences.
Petrozavodsk.
2011.
296 s.
The text may differ from that published in the printed edition,
which is due to the peculiarities of preparing texts for the website.
90,000 we understand the rules for men
In this article:
Description of men's casual business style.
Men's business casual wardrobe.
7 accessories for everyday business style.
Shoes in men's business casual.
Recommendations from designers for creating an image in a casual business style.
5 mistakes in a man's business style.
Casual business style is an integral part of modern trends in the formation of a comfortable workspace. Clothes of this direction cannot be called frivolous, but with a sufficient amount of severity, they remain comfortable and do not differ much from classic office outfits.
Of course, business casual may vary depending on the requirements of the company. In our article we will tell you how to dress properly for men in a business casual style, which accessories and shoes to use.
Men's Business Casual Style Description
In today's business environment, this style is not very popular. The choice of models is influenced by many parameters. These include the professional activity of a person, the level of the company, the number of employees, the number of business negotiations, the state and its cultural characteristics, the climate, the mission of the company and the age of the man.
The casual business style is characterized by the severity of clothing with small deviations towards the ease of individual elements of the wardrobe.The style is very similar to smart casual, but the rules for combining different types of clothing are much stricter.
For formal style, dark trousers , a classic white shirt, an open collar shirt or polo shirt are allowed. Wearing a tie is optional. Sometimes a suit is complemented by a sports jacket. In an informal setting, you can wear a sweater or jumper in dark shades. Closed-type shoes are suitable for the suit.
Business casual wardrobe for men
The selection of formal clothes for men is carried out in accordance with some parameters:
type of professional activity of a person and the place it occupies in the enterprise;

90,073 company size and number of employees;

90,073 frequency of business negotiations;

90,073 climatic conditions;

age features.
You should read this!
Studying fashion magazines in which photos of clothes of leading European designers are published, you will notice that the business style combines the severity of suits and a little ease of accessories.
Business casual style requires a harmonious combination of prints and colors in clothes.
Typical for a business suit are men's shirts slim fit or the modern / regular fit , which are distinguished by a more fitted silhouette.For business casual, loose-fitting shirts are not welcome.
It is worth giving preference to white, pale blue and light pink shades in clothes. These are the primary colors. Having learned how to use them, you can begin to master other, more striking, options. It is completely unacceptable to wear a "Hawaiian" shirt for business casual. Such options are suitable only for going to the beach, but not in the office. It is better to choose a classic shirt with a collar in soothing colors for your business suit.
For business casual style, chinos or khaki pants are suitable. These trousers are usually made from cotton or blended fabrics.
For pants, choose calm tones of dark blue or sand . The trousers have a slightly loose fit and not completely tapered legs. If you cannot find your version among the classic colors, you can opt for gray pants . Some businesses have a dress code that allows jeans or or more tailored trousers in navy blue.It is not permissible to wear ripped jeans or shorts to the office.
Optional business casual elements
These garments complement the business casual wardrobe:
Navy blue blazer for business casual. It has not lost its relevance for many years and can be used for official events, as well as for relaxing with friends. A great versatile outfit for any occasion.
For the cold season, a sporty tweed jacket may be indispensable. This item of clothing can be safely attributed to the English classics.
7 business casual accessories
Tie

This accessory is simply irreplaceable for creating a man's business image. When choosing a tie, you need to focus on the features of the suit and shirt. The width of the accessory should match the size of the lapels of the jacket, and its length should be selected so that the lower end reaches the belt buckle.

All business style ties are made of natural silk. The texture of the material should be similar in density to the fabric of the official suit. For summer sets made of light fabrics, ties made of fine silk are suitable, and for winter suits it will be appropriate to wear an accessory made of denser fabric. In a business style, it is customary to tie a classic knot.

You can choose a tie in any color, but it should be discreet and darker in color than a shirt.Usually, the shade of the accessory matches the color of the jacket or is made in a similar range.

Most of the business style clothing is occupied by plain suits, but there are also options with prints. A man in finance or politics might wear a speck or striped tie. Bright patterns and bold geometric combinations are uncharacteristic for the official dress code; they should not be used in clothes.

Tie Clip

This accessory is often invisible, but it plays an important role.He fixes the tie in the correct position and fixes it on the shirt, and can also communicate some information about its owner to strangers. The location of the clip is somewhere in the middle of the chest, between the 3rd and 4th buttons of the shirt. It must be fixed horizontally.

The tie clip should match the style of the entire suit. The accessory material can be silver or gold without additional decorations. The clip should cover 75 percent of the width of the tie.

Socks

A fairly simple but must-have piece of clothing for a business person. When a man is standing, the socks are not visible, but as soon as he sits down, this secret accessory is immediately noticeable to those around him. Therefore, special attention is always paid to the choice of socks:

Length. For a business man, it is unacceptable to see the naked part of the legs in a sitting position. Therefore, the socks should be long enough to completely cover the skin, which becomes visible when the legs are lifted if the man is sitting cross-legged.Suitable length 18-20 cm.
color. For a business style, choose socks without patterns, monochromatic, repeating the color of the fabric of the trousers or slightly darker. It is worth remembering that this accessory should be combined with other elements such as a tie, shoes, belt.
Fabric. The material of the socks depends on what fabric the suit is made of. If this is a summer option, then the socks may be thin. For winter looks, denser options are suitable. In terms of composition, the fabric of socks can be from a mixture of mercerized cotton with ordinary cotton, a combination of cotton and silk, or cotton and linen.

Belt

It is advisable to choose accessories only from genuine leather, the color and texture of which are ideally combined with shoes.

Suit belt in business style assumes a laconic design, it is desirable that the color and material of the buckle correlate with the tie clip.

Watches

In a business style, it is welcome to wear a wristwatch.For this, there are special costume models. These include expensive, laconic-looking watches without additional decorations. Usually they are mechanically wound and have a massive leather strap.

Points

This accessory gives a man a respectable appearance. Glasses must belong to well-known brands, be made in expensive frames and with transparent glasses.

Portfolio

An irreplaceable detail for a business man.The portfolio is chosen from genuine leather with a laconic design.
Shoes in men's business casual
In a business man's image, everything should be harmoniously combined: shoes, suit, accessories. As a rule, all elements are made of high-quality materials, which popular brands are famous for, or the clothes are ordered from an atelier.
Business man without shoes in black or dark brown looks unfinished.Shoes must be the same color as the suit. It is not allowed to wear two-tone shoes or wear white shoes with dark colored clothing.
There are certain points to consider when choosing shoes:
patent leather shoes have the most official look;
It is preferable to wear black shoes rather than brown;
it is desirable that the shoes be tied with laces;
closed lacing has a solid appearance, compared to open;
If the top of the shoe is perforated, it should not be worn to formal events.
Oxford shoes, which are distinguished by a round toe and closed lacing, can serve as an excellent option for a business suit. Such shoes will complement the costume and add solidity to the image.
Designer's Guidelines for a Business Casual Look
In order for the image of a man to have a business, and at the same time, modern look, it is worth following the advice of stylists:
When buying clothes, always consider how this or that wardrobe item looks on you.Buying an item just because it is popular is a mistake. It is imperative to take into account the characteristics of your figure and lifestyle.
Your entire look should look complete. Suit, shoes, accessories are selected so that they complement each other, and do not stand out against the general background.
It is not necessary to button the very bottom button of the jacket, it is permissible within the limits of etiquette.
Do not experiment a lot when buying shoes and a tie, they should be harmoniously combined in color and texture with a suit.
5 mistakes in men's business style
Tie too wide

This accessory is a representative of the good old classics, but its presence communicates the good taste of the owner.

The negative character among ties is too wide, which covers most of the chest. But the knot, in which both ends of the tie are visible, and the visual increase in width due to this, is a fashion trend.

Jacket too long

When choosing a jacket, you should pay attention not only to how it is located on the shoulders and in the waist area, but also its length.It can be disproportionately large. Such clothes do not need to be bought because they can ruin all efforts to create a harmonious business image.

Shiny suit

Nowadays, the abundance of glitter in clothes is very fashionable. No fashion show is complete without the use of sequins, rhinestones and other sparkling materials. This is also reflected in modern business attire: lapels of satin jackets, velvet and shiny suits.The clothes themselves can be made of gray, black or blue. There is a little shine in it, but even he is able to turn a thing into a cheap and outdated one.

Extra large jewelery

To emphasize your status, it is not forbidden to use some decorative elements, for example, watches, cufflinks. But it is completely unacceptable to wear large gold jewelry. Putting them on, a man looks like a representative of the nineties of the twentieth century, of which many have not very good memories.Now such elements are completely irrelevant for a business guy.

Black socks

Once upon a time, only long trousers were worn, and it did not matter at all what socks were under them. For some time now, the pants have noticeably shortened, presenting the man's legs to others. There was a need to select accessories in accordance with the color, texture and pattern of the main clothing. Modernity does not require socks to be black, even if they are visible from under the trousers.
A casual business style is inherent in business representatives who occupy a high position in society or aspire to it. Many large companies have their own dress code, which sets the rules for wearing suits and informs others about the status of its owner.
How to tie a T-shirt on your stomach: different ways of tying knots
Modern women of fashion strive for uniqueness. A new trend from the 90s is knots.They look impressive, stylish and catchy. We will tell you how to beautifully transform a regular T-shirt.
Why tie a knot on clothes
Tying a knot is relevant for almost any wardrobe item. Shirts, blouses, T-shirts, cardigans and even dresses are suitable for this.
Important! It is required to observe the combination of the trend with the image as a whole. Otherwise, you can get a losing option.
The main thing is to use this innovation correctly.
It is welcomed on various types of T-shirts, because by minimally opening the belly, it makes the girl sexy.
Adding volume, underlining lines becomes a distinctive feature. In addition, spectacular folds create a "zest" of the image. This innovation takes no more than five minutes, but gives the simplest bow of originality.
Variants of beautiful knots
Creating a unique image is possible only if you have clothes a little larger than the shape of its owner.
Alternatively, you can use a model that has already stretched a little and took an unsightly look.
Let's consider the main options for creating such a decoration.
On the bottom line, in the center of the front
The most common type. Suitable for almost any fashionista's physique.
For tying, you can collect the fabric in one hand, and then pull it into the loop formed.
Another option is to grip the blade in two hands.Thus, a regular knot is tied.
It is not advisable to make the ties too tight. Avoid over-fitting clothing.
This option is relevant in the summer season, it can be used not only on T-shirts, but also on shirts of various lengths. This variation looks stylish and original.
At the waist
The knot on the belly is quite popular among young fashion lovers. It allows you to open a woman's navel without exposing excess body parts. At the same time, this option not only looks beautiful, but also gives sexuality, excluding excessive vulgarity.
It is created from two sides of a garment, it requires extra fabric, that is, the model must be one size larger than the girl wears in reality.
This knot contributes to side abrasion and visual relief of the upper body.
Above the waist
This variation emphasizes the slimness of the figure. Also made in two parts.
The main feature of the process is accuracy.Otherwise, the impression will be created that we are facing a careless teenage girl.
This option is most often relevant with jeans with a high waist.
Tip . If a woman has a good figure, then she can emphasize her beauty by combining a T-shirt with a knot and a light skirt with gathers in one look.
Side
This option is most suitable for elongated products.
It contributes to the formation of the diagonal of the bottom of the shirt, visually hiding the real volume of the hips.
Suitable for those girls who do not have curvaceous forms in this area.
The advantage of using this method is to hide the folds and deposits present in the waist . Also, accentuation and visual lengthening of the legs. This method allows you to make an ordinary T-shirt unique and original.
The specific choice of where to tie the knot is determined according to the external characteristics and volumes of the owner of the product.
Other ways to tie a knot on a T-shirt
There are still options for creating a neat knot on a wardrobe item, but they are used mainly in elongated ones.
It happens that the shirt has acquired a shapeless look. This state of affairs can be corrected with one movement of the hand. Let's consider two more options and their relevance.
Back
Made from both sides of the shirt. Despite the fact that the "knot on the back" does not sound very impressive, this method allows you to hide some imperfections.
In addition, it gives the stretched T-shirt a neat and stylish look.
You may need help here.But if you learn how to independently perform such a knot, then it will not take more than five minutes to tie it.
The main condition is to take into account individual forms.
In the presence of excess deposits in the waist area, it is undesirable to tighten the shirt too much to avoid creating an unpleasant image.
Below the knee
Very interesting option for a T-shirt dress. Gives the owner of this wardrobe item charm and elegance.
This knot has recently come into fashion, it is made from one piece of T-shirt fabric, the process is carried out on the lower part of the front.
When making nodes, it is necessary to take into account some recommendations.
Special care is required during the tying process. It is advisable to straighten all the folds, and cover the bottom of the product under a knot.
Avoid over tightening – this can destroy the structure of the product.
Take into account the personal characteristics of the figure.
A neat and correct knot will become an elegant and stylish addition to your look.
Share on social medianetworks
Found a bug? Select it and press Ctrl + Enter. We'll fix everything!
Photos and diagrams of how to tie and wear scarves on the head, on the neck, on the shoulders

Different ways of tying scarves. There are many options for tying a scarf. How to put on a scarf scheme with photo
how to tie a scarf around the neck diagram with photo
how to wear a scarf with a tie photo
how to wear a scarf diagram with photo
scarf harness in three turns 903 9254 around the neck
scarf twisted around the neck with a knot
silk scarves with a clip diagram with photo
large scarf fixed with a clip
how to wear a scarf around your neck photo
906
scheme how to tie a scarf under the collar of a blouse
scarf bow on the neck scheme with photo
how to wear a large scarf photo
how to tie an old scarf 9000 way
how to wear pla current on the neck with an oblique bow
chiffon scarves are tied with a soft knot
Charlize Theron in a light scarf photo
feminine double knot pattern of tying a scarf
easy way to tie a scarf scheme
beautifully knitted scarf can be worn as decoration
from a scarf just make a cape scheme with photo
how to fold a scarf correctly photo
how to tie diagram with photo
large scarves are worn as a bright accessory to clothes
large bow from a scarf how to wear
how to tie a scarf with a mini turban
how to wear a large scarf 906
90 003
you can make a pareo from a large scarf photo
how to wear a scarf
from a small scarf you will get a beautiful bracelet
another way to wrap a scarf like a scarf
decorative
belt photo
photo how to wear scarves around the neck
another option for tying scarves on the head
exact diagram of how to make a top out of a shawl
another option for a top of a shawl diagram with a shawl
from a double folded scarf you will get a mini skirt
special clips for scarves photo
scarf with a bow on the head photo
scarves on the belt diagram
9000 head
twisted tourniquet a bandage of several scarves
another option to make a tunic from a scarf diagram with photo
a large warm scarf is worn wrapped around the neck
how to tie a large volumetric scarf scheme with a photo 9000 many options for how to wear a scarf
options for scarves with roses on the neck
step-by-step instructions on how to tie scarves photo
scheme with a photo how to tie a large scarf

53 9000 large scarf
scarf with a bow on the neck to tie simply
how to tie a scarf with a decorative chain
how to tie a scarf with a rose diagram with a photo
just
scheme how to fold a scarf with a corrugated bow
detailed scheme how to assemble folds for a knot
how to tie a large scarf scheme
photo how to tie large scarves
3 scheme
photo
how to tie a scarf option butterfly fly
how to wear a narrow two-tone scarf
how to tie scarves on the shoulders
with a feminine effect 902 with a feminine version of the scarf
shawl under the lapel of a jacket
version flower shawl tying scheme
photo how to wear a shawl flower version
shawl according to the scheme playing with knots photo
step-by-step game with knots ction
we tie a scarf epaulettes version
how to wear a large scarf around the neck
a popular way to wear a western-style scarf
52 how to tie a scarf a soft knot 9000 how to tie a scarf with knots
photo scarf with decorative knots
version of using a clip for scarves
how to decorate a plain dress with a contrasting head scarf on a headscarf

53 one more option
shawl as double hair band
Surfwear: Surfer's wardrobe for different spots
02 Jul Surfwear: Surfer's Wardrobe for Different Spot
Posted at 19: 02h
in Surfing, Surfing
by admin
Surfing clothes are much more than just any swimming trunks or bikinis.We already wrote about the types of boards, about fins, now it's time to talk about the surfer's wardrobe.
In this article we will tell you about surfing clothes for warm and cold water: shorts, swimwear, lycra, all kinds of wetsuits and additional accessories, what and when to take with you on a trip.
Warm water surf clothes
In theory, surfers ride in warm water in the same way that most people sunbathe on the beaches. But if during swimming, only the comfortable feeling of oneself in clothes and its appearance are important, then functionality is important for surfing first of all: convenience, comfort and flightiness (the ocean can tear off any clothes that do not fit tightly from you).
For men
Men prefer to wear surf shorts to ride the waves. We recommend purchasing quality shorts from one of the well-known surf brands like Quiksilver, Rip Curl, Billabong, etc., as they are specially designed for surfing, have an elastic, quick-drying fabric, a key pocket, and a comfortable and secure tie at the waist. drawstring that will prevent the shorts from ripping off your butt.
Avoid shorts with an inner mesh or elastic, otherwise it can end in embarrassment or at least chafing in the most unpleasant places.
And remember! NO FLOATS! Nobody ever surfs in swimming trunks. This is considered VERY bad style.
For girls
While men are limited to shorts only, girls' surfing clothing includes bikinis, one-piece swimsuits, shorts, tankinis and leggings.
Tankinis and bodysuits are as good choices for girls as shorts are for men. They will allow you to concentrate as much as possible on surfing, without being distracted by the potential for public exposure 🙂
In this regard, the most reliable bodysuits, followed by tankinis, and in last place are bikinis.
Experienced surfers tend to ride in bikinis because they are the most comfortable. They surf quite often and therefore the board does not rub on the surface of their skin, in addition, they "shrink" less in the water, and therefore the likelihood that they will lose the top or bottom of the swimsuit during kneading is low.
Lycra (for both men and girls)
Lycra is a short or long sleeve T-shirt made of thin neoprene or lycra that will protect your body from sunburn and / or chafing from the board.
You should get a Lycra if:
You don't surf every day, then you should think about lycra, as the rubber coating or wax on the board can do a good job on your belly and chest, leaving behind red and sometimes bloody marks of use.
In case your skin is sensitive to the sun, which can burn almost everyone in the tropics, Lycra is also an excellent choice, as it protects much better than any cream, and also does not wash off, unlike it.
When buying lycra in the store, make sure that it is tight – the hanging fabric will cause you inconvenience. In addition, note that there is a loop at the bottom of the front that can be used to tie the Lycra to the shorts, which will avoid wrapping the Lycra around your head in batches under water.
Those of you who don't want to spend money on lycra can ride in a T-shirt. It may look better, but surfing in a T-shirt is much less convenient, since the fabric does not stretch, and also hangs and sticks together from the water, which provides some discomfort.
What to Wear for Cold Water Surfing
If you are going to surf, for example, to Europe during not the warmest season or to Russia, you will need protection from the cold. Such protection is all kinds of wetsuits, which are long and short, thick and thin. A good wetsuit will keep you comfortable and warm even in the coldest water, which will prolong your surfing session and increase your riding satisfaction. The water gets into the wetsuit a little, and at first you feel cool, but then it heats up from your body and keeps it warm.And the less water circulation in your wetsuit, the better it will retain heat, so it is very important that the wetsuit fits as tightly as possible, but does not hinder your movements.
By the way, you need to buy wetsuits specifically for surfing. For diving, kite or windsurfing, they will not suit us, they are made taking into account completely different news.
Neoprene vest / Neoprene jacket
These surf clothes will save you if the water is warm but the wind is cool.These are upper body-only wetsuits that will keep you out of the wind as you sit on the board. The difference between them is that there are no sleeves in the hydro vest. This is both a plus and a minus at the same time: the shoulder joints are not constrained by neoprene, so it will be as comfortable to row as without a vest, but at the same time your hands are not protected from the cold in any way, but on the other hand, the jacket retains body heat. The vest can be worn under a full wetsuit for more effective insulation, and the jacket can be worn over shorter wetsuits.
Springsuit
The word springsuit refers to various options for short wetsuits. The name comes from the English "Spring" – spring, as such hydrics are used in spring or autumn, when the water and air are not very cold yet, but you cannot ride without a suit. They are also used during dry seasons in the tropics. For example, in Bali, the coldest months are July, August and September, and those who do not have a pad of subcutaneous fat can be chilly without a wetsuit.
Short wetsuits are as follows:
Springsuit
Short legs (just above the knees), short sleeves (just above the elbow). In cool water, this option is enough to preserve heat throughout the body. These wetsuit also come with long sleeves. Usually 2/1 or 3/2 thick – these numbers indicate the thickness of the neoprene in millimeters, the larger number indicates the thickness in the torso region, the smaller one – in those places where flexibility is needed – legs, arms, neck.
Long John and Short John
Options with long and short legs, respectively, but without sleeves.They are very comfortable in terms of rowing – movements are not constrained at all. And at the same time they store the heat of the whole body. The long version is popular with longboarders as it protects the knees when rowing while sitting on them.
Long legs, short arms
This surfing wear is a short sleeved wetsuit. Popular with shortboarders, for whom it is important that the muscles of the legs remain warm throughout the ride. In addition, if you don't like short legs in spring suits, this option will suit you better.
Full wetsuits
Full wetsuits are standard wetsuits for surfing in cold water with long sleeves and legs, such as in Portugal or California, surfing in such wetsuits.
Full wetsuits are either 4/3, 3/2 thick, or even thicker for extreme conditions.
There are also options with a built-in hood for conditions when it is very, very cold, for example, in winter or in the far north. The hood will also help keep your head warm.
Optional accessories
In very cold water for surfing, you may also need hydro boots and hydro gloves to keep your whole limbs warm.
Gloves are very important for maintaining flexibility when rowing, when standing on the board. I think you would not want your hands to go numb, which in turn would lead to ineffective rowing and failing takeoffs. And hydroshoes, in addition to heat, will also protect your feet from cuts on rocks and corals at the bottom of reef spots.There are also reef slippers that are used in warm water.
There are also surf hats. For example, there are various options that keep warm either only the head, or even additionally warm the neck. In addition, there are special caps and panamas to protect the crown and face from the sun in the tropics – they are fastened under the chin, eliminating the possibility of losing them during kneading.
In conclusion, I can say that choosing the right surfing clothes will allow you to focus on surfing one hundred percent, so I advise you to spend more time choosing clothes in the store and not try to save money and buy a model of a dubious brand.And, of course, remember about the style 🙂
What to wear and how to tie a scarf
In Slavic culture, it is customary for men to wear a scarf only in winter to keep warm. They hide it under a jacket, buy inconspicuous models. Although many people are used to thinking that wearing beauty accessories is not a man's business, this wardrobe item will perfectly complement any look and create a positive image.
When buying men's trousers and other clothing, there are always three components:
practicality;

90,073 restraint;

brevity.
This rule also applies to accessories. Our article will tell you how to tie a scarf so that it looks stylish and appropriate under a coat and jacket.
Four ways to put on a scarf with a coat
Throw loosely around the neck
This simple method always looks very relaxed and harmonious. It is important here that the color of the scarf does not match the coat, otherwise the accessory will be visually lost. For example, a black or dark blue version
is suitable for a gray coat.
Wrap the neck once
Everything is simple here: throw a scarf in a contrasting color around your neck.It looks sophisticated and casual, with a wool or knit option warm even in an unbuttoned coat. Shoes from one color palette give a special charm.
Put the end of the scarf over your shoulder
Wrap the scarf around your neck several times, the main thing is that the ends hang freely, and then throw it over the opposite shoulder. This method gives flashiness and brutality.
Reel full length
Wrap the accessory around your neck several times to hide the ends inward.This option looks advantageous in black and beige.
How To Wear a Men's Scarf With a Jacket
If you are dressing in a casual style and want to add a scarf to your look, a rectangular, dark blue or gray cashmere will suit you. This option is combined with clothes of any color, comfortable in warm and cold weather. For lovers of jackets and formal jackets – silk and cashmere options in various colors and patterns.
The accessory is tied under a jacket in the same way as with a coat.Here are some variations on how the scarf is worn:
French Knot – Fold the long rectangular accessory in half, and when folded, throw it around your neck. Then thread the hanging ends of the scarf into the loop formed on the other side and tighten. This option is in harmony with a hat and hat;
Fake Knot – Place the scarf over your shoulders, then pull one end to make it longer. Tie a loop on the long part, and thread it with the short end;
Ascot knot – put the accessory around your neck so that the same ends hang down on the chest, then cross them.Pass one end from the bottom into the loop, then pull it up.
Tie the scarf in different ways, combine with a coat and jacket. And buying a jacket will help create a unique style. For example, tie a long scarf on your jacket with the Ascot knot and get an interesting tie replacement. Experiment, combine incongruous.
How beautiful it is to tie scarves on your head
A scarf is a luxurious accessory in a lady's wardrobe. Wearing a scarf is a true art, having mastered which you can easily change images and at the same time use the same things.This functional accessory will allow you to transform any outfit and combine separate items of clothing. Possessing only one scarf, the fair sex daily change their appearance, emphasize the refined taste of style and femininity.
How to tie a scarf on your head?
The headscarf can be used in different variations. Its size allows you to experiment with a variety of tying methods. A beautifully gathered or folded shawl gives its mistress a touch of sophistication and elegance, grace and unique charm.
Modern women of fashion are in a hurry to get a scarf with an exclusive print in order to sound in unison with the changing world of fashion. With its help, they can create an inimitable bow that will conquer others at first glance. In our online store you can choose any accessory that you like. Choose your favorite color and texture, original design and material of manufacture.
A headscarf is a headdress that suits many. If hats don't suit you, then take a closer look at this accessory.The main secret of success and attractiveness is the correct wearing of the scarf.
Stylish ways to tie a scarf
Women's scarves can be worn at any time of the year, combined with outerwear, party wear or everyday wardrobe. In the cold season, we recommend buying a warm scarf, which will not only complement the image, but also warm you in winter frost or shelter you from the autumn weather. Light silk, cotton or chiffon scarves are harmoniously combined with spring outfits.
Tribute to traditions
The usual way of wearing a scarf has many names: "a la granny", "peasant style" and others.This option is simple and suitable for many.
How to tie a scarf?
· Fold the scarf in half to form a triangle.
· Cover head and leave hair trimmed.
· Cross free edges and tie with a knot under the chin.
· Open edges to let fabric flow freely.
· You can lower the knot for a more fashionable look.
Hollywood
To the beat of a spring drip, you can use the trick of a starry Hollywood.Wearing a scarf like this is considered simple and elegant. It was used by world famous women of fashion of foreign and domestic cinema. Famous style icons wore headwear like country women and peasant women, but at the same time they looked 100%. Try the Hollywood trick and make sure that the shawl emphasizes elegance and gracefulness, combined with classic and casual style of clothing. Complete your look with sunglasses and transform into a magazine cover girl.
How to tie a scarf?
· Fold the square handkerchief in half to form a gusset.
· Cover your head, leaving the hairs at the forehead exposed.
· Fold the free edges into a cross under the chin.
· Place the edges behind the neck, wrap them around the free edge of the scarf and tie it in a knot.
Turban
For extravagant women of fashion, a turban will be an excellent way to tie. If you are not afraid to stand out from the crowd and you like non-standard solutions in the image, then feel free to experiment. This option for wearing a scarf is suitable for spring, summer and autumn.
How to tie a scarf?
· Fold the scarf in half to create a triangular shape.
· Hide hair with a wide edge, applying a scarf to the forehead.
· Bring the free edges behind the head and cross them.
· Then return the edges to the front, tie them in a knot or hide them under the folds of the fabric.
Bandana or pirate
This option is suitable for the warm season. A few years ago, the bandana was at the peak of its popularity, but even now it is found in a sporty style of clothing.
How to tie a scarf?
· Fold in half to create a gusset.
· Cover your head with a scarf.
· Place the risers around the neck and tie them in a knot under the hair.