Johns hopkins lax camp: Tucker Lacrosse – powered by Oasys Sports
Tucker Lacrosse – powered by Oasys Sports
2021 Premier Camp
Tucker Lacrosse Premier Lacrosse Camp
Rising 7th Graders – 12th Graders
June 21 – 22, 2021 | Johns Hopkins University
The Tucker Lacrosse Premier Lacrosse Camp offers players the opportunity to learn contemporary, innovative skills and techniques, advanced drills, plays, team concepts and apply them in-game situations. Camp also features sessions on the significance of good body language and social media positives and pitfalls. 
A 10% discount will be given to groups of 10 or more
While campers are with us, instruction will focus on:
  •  Improving Stick Skills
  •  Stick Handling
  •  Advanced and Creative Shooting Techniques
  •  Dodging Techniques
  •  Center Draw Play
  •  Midfield Transition
  •  Individual and Defensive Skills and Tactics
  •  Individualized Goalie Instruction & Specialized Drills for Goalies

  •  Team Offensive and Team Defensive Sets
  •  Player Field Positioning & Getting the Edge on Your Opponent 
  •  Emphasis on Polishing Defensive Skills
  •  Proper checking techniques
  •  8-meter play
  •  Man up/man-down situations
We have packed a ton into this two-day camp for you to be able to take the skills & team concepts you learn at the Hopkins Blue Jay Premier Lacrosse Camp and apply them in YOUR gameplay! 
Staff:
Johns Hopkins Head Coach Janine Tucker has assembled a staff of coaches that include members from the nationally-ranked Johns Hopkins lacrosse team.
Players interact and are taught by top-level coaches and players. All are dedicated to providing you with great individual and team instruction! 
Camp Highlights:
Camp will be held on the campus of Johns Hopkins University
Outstanding coaching staff
Camp shirt and lanyard
Emphasis on specialty situations
Competitive play sessions
Campers placed in groups based on age, size, and skill level
Specialized skills for YOUR position, including goalies

Tons of gameplay
Take home a copy of Coach Tucker's Lax & Life Journal
Each participant receives a comprehensive advanced stickwork packet
What to Bring:
Both running shoes and cleats 
Rain gear 
Toiletries (Don't forget sunblock!) 
Shorts and T-shirts or tank tops 
Stick 
Goggles 
Mouthguard (required) 
Goalie Equipment 
Spending money (if desired for snacks/pizza) 
Monday – June 21st, 2021
9:00am – 11:00am
Camp check-in at Homewood Field at Johns Hopkins University *remember to bring your waiver!
11:30am – 1:15pm
Session I: Skill Building and Advanced Stickwork Challenges
1:15pm – 2:30pm
Lunch
3:00pm – 5:15pm
Session II: Small-Sided Play and Advanced Team Concepts 
5:30pm – 6:30pm
Dinner
7:00pm – 8:00pm
Session III: Lax Under The Stars!

Tuesday – June 22nd, 2021
8:45am
Dynamic Warm-Up (Be sure to have eaten Breakfast)
9:00am – 11:30am
Session IV: Competitive Play and Camp Olympics
11:30am – 1:15pm
Lunch
1:30pm – 2:30pm
Session V: Personal Growth and Self-Confidence Session – Find your Power!
2:45pm – 5:00pm
Session VI: Queen of the Turf and Tournament Play!
5:00 pm
Camp Wrap-Up

Accommodations
The Tucker Lacrosse Premier Lacrosse Camp

does not provide overnight accommodations.

If you are from out of town and need nearby accommodations, we recommend: 
  •  Inn at the Colonnade (410) 235-5400 (directly across the street from Homewood Field)
  •  Inn at Cross Keys  (410) 532-6900 (2.5 miles away)
Who
For Advanced Girls Lacrosse Players in 7th – 12th Grade
Where
Johns Hopkins University


Homewood Field
4 West University Parkway
Baltimore, MD 21218 [Map It!]
When
June 21 – 22, 2021
Cost
$495 per player*
(includes lunch and dinner Monday, and lunch Tuesday)
a 10% discount will be given to groups of 10 or more
*Final price will include a small online convenience fee
Refund Policy
A full refund less the online convenience fee will be issued for any cancellation received by at least three (3) weeks prior to the start of each camp/clinic.

The 5% online convenience fee is not refundable for any reason. Camp and clinic fees may not be transferred to any other camper. 

Cancellations and refund requests must be submitted on the Refund Request Form. All cancellation notices must be received by the deadline above and submitted by mail, email, or fax – cancellations via phone or voicemail will not be accepted. All supporting documentation required for a refund to be processed must be submitted within 10 days after the conclusion of the camp or clinic session. Participants who depart camp early for any reason will not be eligible for any refund. 
For Camp Questions please email us at: [email protected] 
Johns Hopkins University Women's D1
Degrees offered by popularity. Type = Bachelor.
Biological & Biomedical Sciences (21%)
Engineering (21%)
Social Sciences (13%)
Health Services/Allied Health/Health Sciences, General (10%)
Public Health, General (10%)
Neuroscience (10%)
Cell/Cellular and Molecular Biology (8%)
Bioengineering and Biomedical Engineering (7%)
Chemical Engineering (6%)
Multi-/Interdisciplinary Studies, General (5%)
Economics, General (5%)
Computer and Information Sciences, General (5%)
Computer & Information Sciences (5%)
International Relations and Affairs (5%)
English Language & Literature (4%)
Visual & Performing Arts (4%)
Mathematics & Statistics (4%)
Creative Writing (3%)
Music Performance, General (3%)
Mathematics, General (3%)
Physical Sciences (3%)
Cognitive Science (2%)
Mechanical Engineering (2%)
Biophysics (1%)
Experimental Psychology (1%)
Psychology (1%)
Physics, General (1%)
Chemistry, General (1%)
Materials Engineering (1%)
Political Science and Government, General (1%)
Biology/Biological Sciences, General (1%)
Human Biology (1%)
Behavioral Sciences (1%)
History (1%)
Electrical and Electronics Engineering (1%)
Communication Technology (1%)
Environmental/Environmental Health Engineering (0%)
Computer Engineering, General (0%)
History, General (0%)
English Language and Literature, General (0%)
Natural Sciences (0%)
Civil Engineering, General (0%)
Sociology (0%)
Applied Mathematics, General (0%)
Recording Arts Technology/Technician (0%)
Natural Resources & Conservation (0%)
Radio and Television Broadcasting Technology/Technician (0%)
Organizational Leadership (0%)
Business (0%)
Art History, Criticism and Conservation (0%)
Geology/Earth Science, General (0%)
Ethnic, Cultural & Gender Studies (0%)
Music Theory and Composition (0%)
Environmental Studies (0%)
Music Teacher Education (0%)
Education (0%)
Music Technology (0%)
History and Philosophy of Science and Technology (0%)
Environmental Science (0%)
Anthropology (0%)
Archeology (0%)
African-American/Black Studies (0%)
Foreign Languages (0%)
French Language and Literature (0%)
Latin Language and Literature (0%)
Near and Middle Eastern Studies (0%)
East Asian Studies (0%)
Engineering Mechanics (0%)
Human Services, General
Biomedical Sciences, General
American/United States Studies/Civilization
Philosophy & Religious Studies
Liberal Arts and Sciences/Liberal Studies
Mathematics and Statistics, Other
Information Science/Studies
Liberal Arts & Sciences
Philosophy
Humanities/Humanistic Studies
Engineering, General
German Language and Literature
Physical Sciences, Other
Psychology, General
Foreign Languages and Literatures, General
Public Administration
Social Sciences, General
Business Administration and Management, General
Business/Commerce, General
Registered Nursing/Registered Nurse
Pre-Medicine/Pre-Medical Studies
Ecology
Industrial Engineering
Geography
Music, General
johns hopkins lacrosse
9) Outside food and beverage 10) Any non-clear or oversized prohibited bag.
In 1971, the NCAA began hosting an annual men's tournament to determine the national champion. Johns Hopkins represented the United States in the 1928 Summer Olympics in Amsterdam and 1932 Summer Olympics in Los Angeles where lacrosse was a demonstration sport, winning the tournament in 1932. 99. CONTESTS + GIVEAWAYS SLIDESHOWS ABOUT IL IL TEAM CONTACT US HELP / FAQs. The Blue Jays were not selected for the 2013 NCAA tournament, the first such occurrence since 1971. Forever Collectibles Blue Jay Johns Hopkins University Men's Lacrosse National Champions Bobblehead. In this long-awaited updated edition, Coach Dave Pietramala, whose Blue Jays won the 2007 and 2005 NCAA men's lacrosse championships, Koesterer, Dan Johns Hopkins Lacrosse Shorts-Adult-Small. Narewski, Garrett 6) Lacrosse balls or any other type of ball that can be used as a projectile.
Lyne, Evan [7] From 1936 through 1970, the USILA awarded the Wingate Memorial Trophy to the annual champion based on regular-season records.       Conference tournament champion. © 2021 Johns Hopkins University Athletics | All Rights Reserved | Video Platform Powered By CBS Sports Digital, Assistant Men's Lacrosse Coach – Offensive Coordinator, Assistant Men's Lacrosse Coach – Defensive Coordinator, NCAA Guide for College-Bound Student-Athlete, Hide/Show Additional Information For Brett Baskin, Hide/Show Additional Information For Eddy Glassmeyer, Hide/Show Additional Information For Connor DeSimone, Hide/Show Additional Information For Jared Fernandez, Hide/Show Additional Information For Jake Calnan, Hide/Show Additional Information For Kaden Brothers, Hide/Show Additional Information For Chase LaDrido, Hide/Show Additional Information For Josh Kirson, Hide/Show Additional Information For Brendan Grimes, Hide/Show Additional Information For Tim Marcille, Hide/Show Additional Information For Kyle DiPietro, Hide/Show Additional Information For Luke Shilling, Hide/Show Additional Information For Brett Martin, Hide/Show Additional Information For Cole Williams, Hide/Show Additional Information For Ryan Darby, Hide/Show Additional Information For Alexander Mabbett, Hide/Show Additional Information For Jakson Raposo, Hide/Show Additional Information For Brett Handsor, Hide/Show Additional Information For Jacob Angelus, Hide/Show Additional Information For Jack Keogh, Hide/Show Additional Information For Kyle Prouty, Hide/Show Additional Information For Jack Hawley, Hide/Show Additional Information For Brady Keneally, Hide/Show Additional Information For Jack Lyne, Hide/Show Additional Information For Evan Zinn, Hide/Show Additional Information For Tyler Dunn, Hide/Show Additional Information For Owen McManus, Hide/Show Additional Information For Joey Epstein, Hide/Show Additional Information For Casey McDermott, Hide/Show Additional Information For Brandon Shure, Hide/Show Additional Information For Cody Ince, Hide/Show Additional Information For Jake Lilly, Hide/Show Additional Information For Ian Krampf, Hide/Show Additional Information For Matt Narewski, Hide/Show Additional Information For Garrett Degnon, Hide/Show Additional Information For Cameron Chauvette, Hide/Show Additional Information For John Cohen, Hide/Show Additional Information For Beaudan Szuluk, Hide/Show Additional Information For Patrick Deans, Hide/Show Additional Information For Jack Burnett, Hide/Show Additional Information For Marcelo Arteaga, Hide/Show Additional Information For Ryan Evans, Hide/Show Additional Information For Dylan Bauer, Hide/Show Additional Information For Johnathan Peshko, Hide/Show Additional Information For Isaac Tallino, Hide/Show Additional Information For Conner Delaney, Hide/Show Additional Information For Weston Narewski, Hide/Show Additional Information For Scott Smith, Hide/Show Additional Information For Hunter Jaronski, Hide/Show Additional Information For Jared Reinson, Hide/Show Additional Information For Blake Rodgers, Hide/Show Additional Information For Dylan Rahm, Hide/Show Additional Information For Jack Ruddy, Hide/Show Additional Information For Ryan Harkin, Hide/Show Additional Information For Trystan Uphoff, Hide/Show Additional Information For Jacob Brunner, Video Platform powered by CBS Sports Digital, Plymouth Meeting, PA / La Salle College High School.

In the past, the Johns Hopkins lacrosse teams have represented the United States in international competition. The use of software that blocks ads hinders our ability to serve you the content you came here to enjoy. Szuluk, Patrick Martin, Cole The Jack Turnbull Award is named for Lt. Col. Jack Turnbull, a Blue Jays star, who died in World War II after his B-24 crashed while returning from a bombing run over Germany. Tucker Lacrosse Premier Lacrosse Camp Rising 7th Graders – 12th Graders June 21 – 22, 2021 | Johns Hopkins University. $9.50 shipping. 5.0 out of 5 stars 1. Sunday's women's lacrosse season opener between No. Baskin, Eddy "It's impossible to imagine Johns Hopkins lacrosse without Dave Pietramala at the helm," said Bocklet. LaDrido, Josh 8 Maryland and Johns Hopkins at Homewood Field in Baltimore has been put on hold after some individuals within the Blue Jays tested positive for the coronavirus.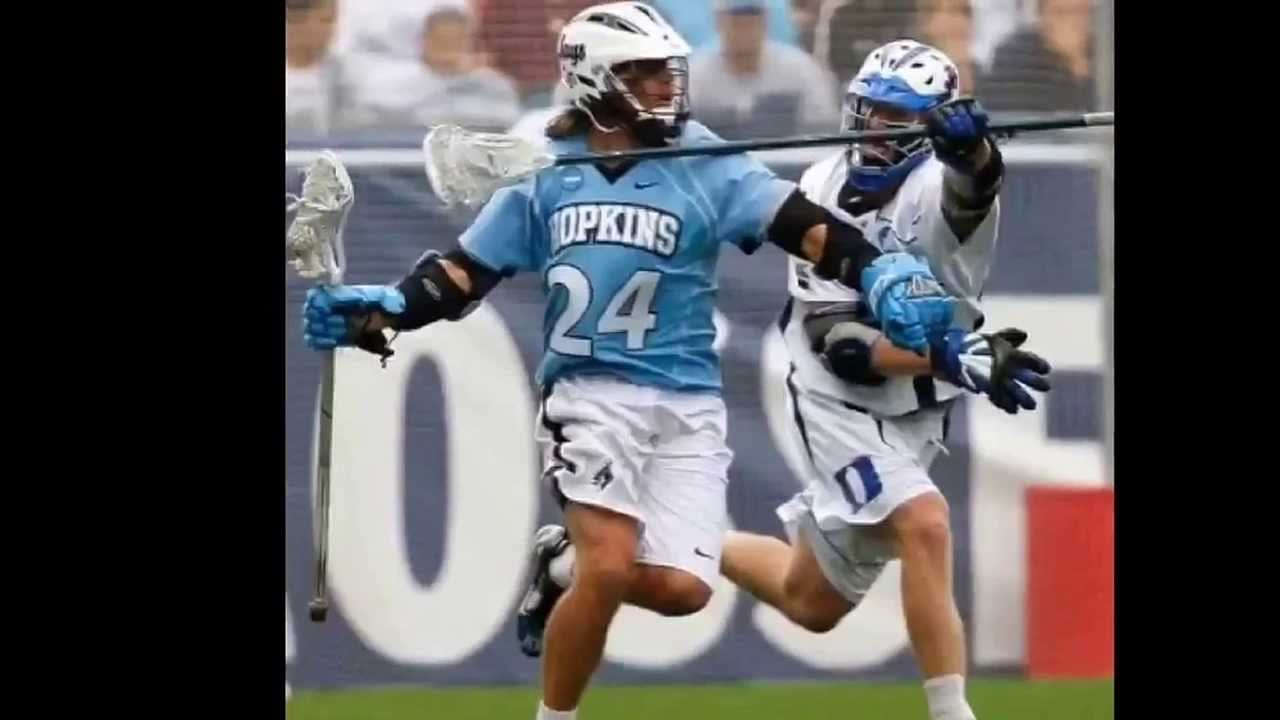 McManus, Joey A 2-4 season, shortened by the COVID-19 pandemic. Uphoff, Jacob Since 2015, the Blue Jays have represented the Big Ten Conference. Ruddy, Ryan Raposo, Brett Up until 2016 the Lacrosse Museum and National Hall of Fame, governed by US Lacrosse, was located on the Homewood campus adjacent to Homewood Field, the home for both the men's and women's lacrosse teams. Kirson, Brendan Get the best deals on Lacrosse for Johns Hopkins Blue Jays NCAA Fan Apparel & Souvenirs when you shop the largest online selection at eBay.com. The Johns Hopkins Blue Jays men's lacrosse team represents Johns Hopkins University in National Collegiate Athletic Association (NCAA) Division I college lacrosse.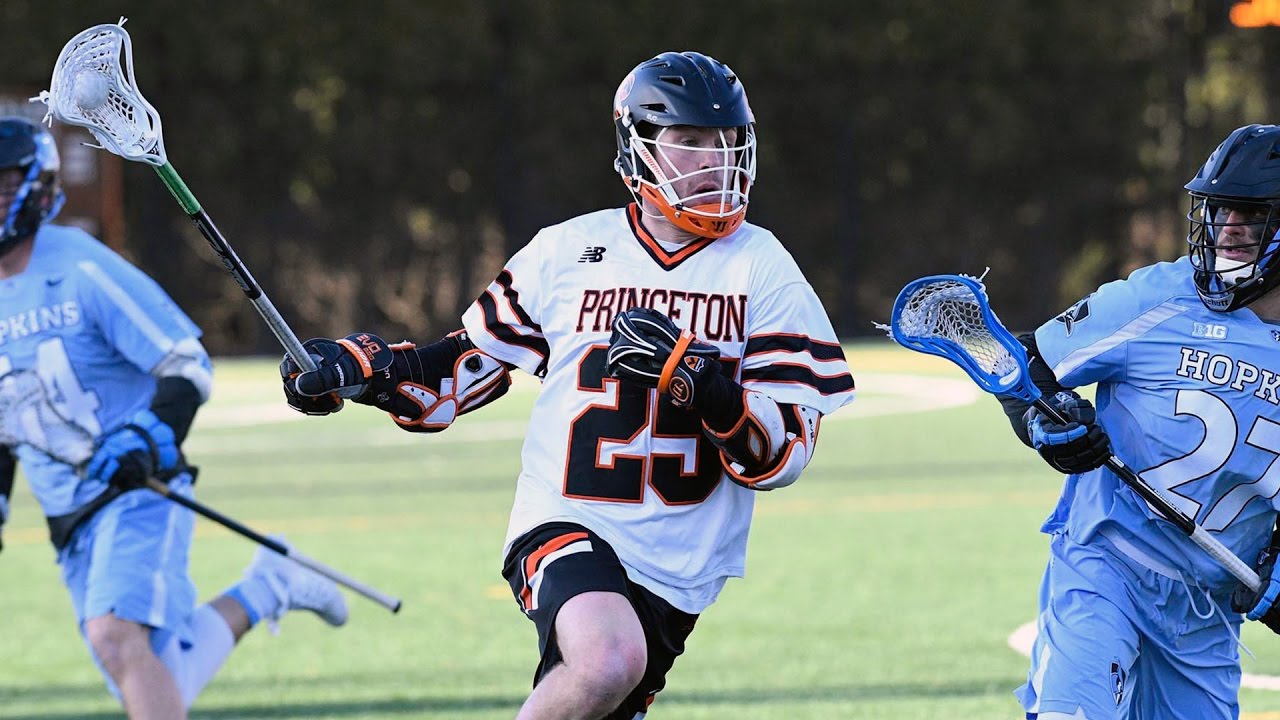 15.8k Followers, 499 Following, 1,342 Posts – See Instagram photos and videos from Hopkins Lacrosse (@hopkinslacrosse) $34.99 $ 34. Shilling, Brett Hopkins royalty. [9], Johns Hopkins University men's highlights. Brunner, Peter They have competed annually since 2015 for "The Rivalry Trophy", a large wooden crab. 5 out of 5 stars (139) $ 24.95. †NCAA canceled 2020 collegiate activities due to the COVID-19 virus. [5] In-state opponents include Towson, University of Maryland, Baltimore County and Navy. Maryland vs. Johns Hopkins women's lacrosse opener postponed because of COVID-19 concerns baltimoresun.com – Edward Lee.       Conference regular season and conference tournament champion Peter Milliman will leave Cornell to become the next Johns Hopkins men's lacrosse coach, a source with direct knowledge of the hiring told The Baltimore Sun … Johns Hopkins, LAX, Lacrosse, Vintage Giclée Reproduction c1905 artrep1.
Favorite Add to Vintage Johns Hopkins University tobacco "Lacrosse" card "circa 1910" AMCollegePennants. 8 Maryland and Johns Hopkins at Homewood Field in Baltimore has been put on hold after some … Maryland, COVID-19, Johns Hopkins, Johns Hopkins Blue Jays men's lacrosse,. Jaronski, Jared Story Links. Dec 20, 2017 – Explore Timothy M.'s board "Johns Hopkins Lacrosse" on Pinterest. Homewood Field … Mabbett, Jakson "Forty-four national championships and nine NCAA championships speak for itself.       Division regular season and conference tournament champion Williams, Ryan On June 3, 2013, the University announced that the team would join a 'newly formulated' Big Ten as an affiliate member for lacrosse, effective in the 2014–2015 season. Athletics Director Jennifer Baker said … — The Maryland women's lacrosse season opener at Johns Hopkins scheduled for Sunday, Feb.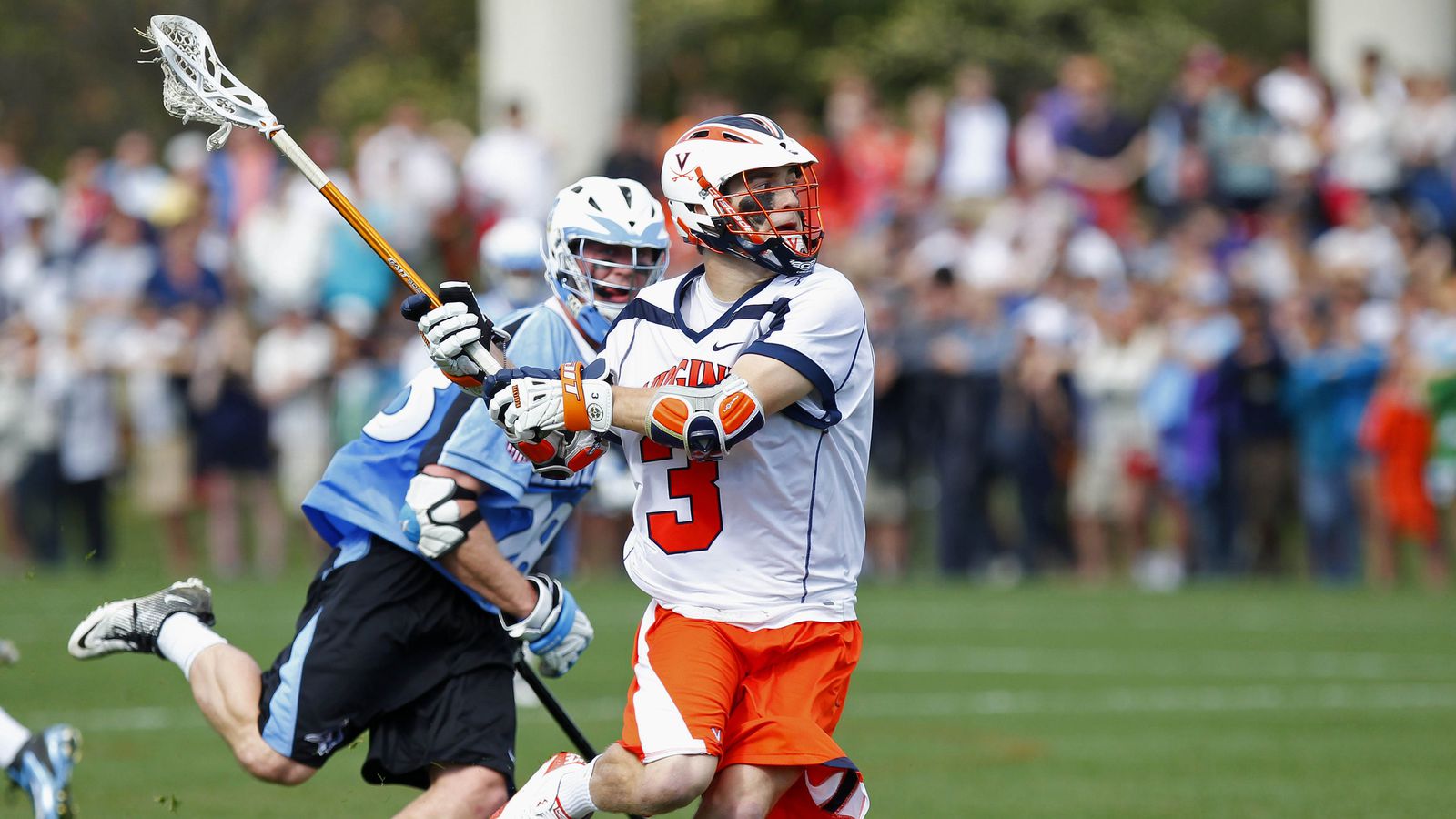 14, has been postponed as mutually agreed upon out of an abundance of caution surrounding the health and safety of the participants due to positive COVID-19 testing results in the Blue Jays' program. Grimes, Tim The Tucker Lacrosse Premier Lacrosse Camp offers players the opportunity to learn contemporary, innovative skills and techniques, advanced drills, plays, team concepts and apply them in-game situations. Epstein could not have foreseen the disaster coming in 2020. For thirty years Bob Scott's Lacrosse has been the ultimate guide to the "fastest game on two feet," explaining the men's game at its highest level and promoting the Johns Hopkins philosophy, which has become synonymous with lacrosse excellence. Highlights from this past weekend's match-up between OSU and Hopkins. "Hopkins is the most historic program in college lacrosse," Charboneau said. On May 17, 2013, President Ronald Daniels announced in an open letter to the Hopkins community that he was accepting the positive recommendation of a committee empaneled to explore seeking conference affiliation for the team.

The Wingate Memorial Trophy was presented to the first two NCAA Division I champions (1971 and 1972) and was then retired. We ask that you consider turning off your ad blocker so we can deliver you the best experience possible while you are here. View Full Bio, Brett Cohen. McDermott, Brandon 00. Johns Hopkins Medicine — as well as health systems and health agencies everywhere — is faced with a significant and unpredictable vaccine supply that is limiting our ability to offer as many vaccination appointments as we are eager to provide, even as eligibility expands. John Fernandez, Jake The Johns Hopkins–Maryland lacrosse rivalry is an intercollegiate rivalry between the Johns Hopkins Blue Jays, which represent Johns Hopkins University, and the Maryland Terrapins, which represent the University of Maryland.

The most prominent event has been the men's lacrosse series, which is widely regarded as one of the greatest rivalries in the sport. Dave Pietramala, who has led the Johns Hopkins University men's lacrosse program for the past two decades and guided the Blue Jays to two national championships, will not return as head coach next season, the university announced today.. Hopkins and Pietramala mutually agreed to part ways, Director of Athletics Jennifer S. Baker said in a news release, as Johns Hopkins looks to move … [3] The Blue Jays also consider Princeton and Syracuse, their top competitors for the national title in the NCAA era, as significant rivals, and play Loyola in the cross-town "Charles Street Massacre. 7) Firearms, knives, fireworks or weapons of any kind. Zinn, Tyler Shure, Cody FREE Shipping by Amazon. Cohen, Beaudan It took Joey Epstein little time to justify the high expectations that preceded his arrival at Johns Hopkins in the fall of 2018.

Lilly, Ian Chauvette, John 99. Rahm, Jack Johns Hopkins head coach Dave Pietramala, left, celebrates their 12-11 win over Duke in the NCAA Division I Championship lacrosse game with Matt Bocklet, right, Monday, May 28, 2007, in Baltimore.       Division regular season champion       Conference regular season champion   Johns Hopkins Lacrosse Apparel – Represent your favorite college lacrosse team with Lacrosse Unlimited excLUsive Johns Hopkins Lacrosse Apparel. Degnon, Cameron Find the perfect Johns Hopkins Lacrosse stock photos and editorial news pictures from Getty Images. Angelus, Jack FREE Shipping. … Johns Hopkins. The start of the Maryland Terrapins women's lacrosse season will be delayed following positive COVID-19 tests within the Johns Hopkins team's program, officials said Monday.

Epstein started strong at attack and never cooled off throughout a record-setting freshman season. Lacrosse Shirt Girls Boy Tie-dye Crossed Sticks Cool T-Shirt. Select from premium Johns Hopkins Lacrosse of the highest quality. Tallino, Conner SUBSCRIPTIONS. Handsor, Jacob Peshko, Isaac The following is a list of Johns Hopkins's results by season as an NCAA Division I program: National champion   The Johns Hopkins University Lacrosse Team Official Facebook Page Delaney, Weston Annino, Jon THE LACROSSE FORUMS IL INDOOR FORUMS. Smith, Hunter $25.00 $ 25. 8 Maryland and Johns Hopkins at Homewood Field in Baltimore has been put on hold after some …       Postseason invitational champion   5.

0 out of 5 … The institutions will work with the Conference to identify … Thank you," Tinney tweeted. Posted Jan. 24, 2021. There is no additional information to display. 8) Bikes, skateboards, skates, and other related items. Deans, Jack Glassmeyer, Connor Ince, Jake Evans, Dylan Owned and operated by Head Men's Lacrosse Coach Dave Pietramala, this camp offers boys age 12 through rising seniors the opportunity to learn and master lacrosse skills through innovative drills and practice sessions, as well as in live game play. Bauer, Johnathan Krampf, Matt Burnett, Marcelo Johns Hopkins, founded in 1876, is America's first research university and home to nine world-class academic divisions working together as one university Rank Player Pos Commit Date HS Club Score #21: Jojo Todaro: D: Legendary Johns Hopkins men's lacrosse coach Dave Pietramala says it was a privilege to lead his alma mater for 20 years but thought it was best … DiPietro, Luke The team was founded in 1883 and is the school's most prominent sports team.
Brothers, Chase Lacrosse Museum and National Hall of Fame, United States Intercollegiate Lacrosse Association, NCAA National Championship Game Appearances, "Men's National College Lacrosse Championships", Maryland, Johns Hopkins Unveil Rivalry Trophy, UVA and Johns Hopkins Meet in the Quest for the Doyle Smith Cup, Zanvyl Krieger School of Arts and Sciences, Nitze School of Advanced International Studies, Other campuses, research centers, institutes and affiliates, Johns Hopkins University Press (journals and books), https://en.wikipedia.org/w/index.php?title=Johns_Hopkins_Blue_Jays_men%27s_lacrosse&oldid=1003257983, Creative Commons Attribution-ShareAlike License, All-Time Wins (329 losses, 15 ties) (.746), This page was last edited on 28 January 2021, at 03:43. Johns Hopkins was the recipient of three of these, including in 1928 alongside Maryland, Navy, and Rutgers—each of which had only one regular-season collegiate defeat.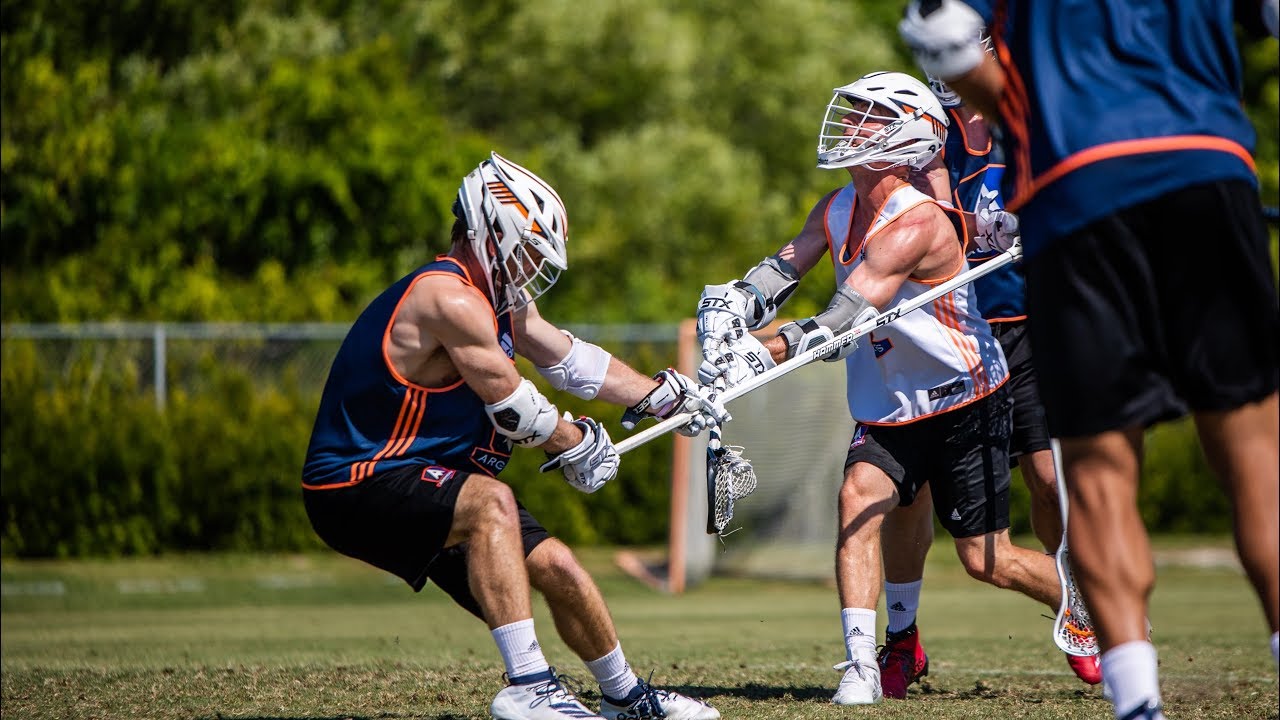 Free shipping on many items | Browse your favorite brands | affordable prices. Since 2015, the Blue Jays have represented the Big Ten Conference. 2021 Premier Camp. $49.99 $ 49. Career leaders are taken from the updated Johns Hopkins Record Book.[8]. Forever Collectibles Blue Jay Johns Hopkins University Men's Lacrosse National Champions Bobblehead. 110 talking about this. The official Men's Lacrosse page for the Johns Hopkins University Blue Jays Epstein, Casey Starting in 1926, the United States Intercollegiate Lacrosse Association (USILA) began rating college lacrosse teams and awarding gold medals to the top teams. 4.4 out of 5 stars 9. In late 2012, the men's and women's lacrosse team facilities moved into the Cordish Lacrosse Center, located at the Charles Street (south) end of Homewood Field. 1.0 out of 5 stars 1. Sunday's women's lacrosse season opener between No. PSY Johns Hopkins University Lacrosse Black Print Hoodie for Men.

BALTIMORE — Johns Hopkins University and men's lacrosse coach Dave Pietramala have mutually agreed to part ways, the university announced Tuesday. Grant, Jr. Jamison The Blue Jays have won 44 national championships including 9 NCAA Division I titles (2007, 2005, 1987, 1985, 1984, 1980, 1979, 1978, 1974), 29 USILL/USILA titles, and 6 ILA titles,[2] first all time by any college lacrosse team and second to Syracuse in NCAA era national titles. Milliman. This conference will consist of Hopkins, Maryland, Michigan, Ohio State, Penn State and Rutgers. The Johns Hopkins Blue Jays men's lacrosse team represents Johns Hopkins University in National Collegiate Athletic Association (NCAA) Division I college lacrosse. See more ideas about lacrosse, johns hopkins, hopkins. 2021 Team Page: Report a Commitment: 2021s; 2022s; 2023s; 2021s; 2022s; 2023s; Class of 2021.
Turnbull enlisted in the Maryland National Guard as an aviation cadet and was commissioned as a second lieutenant on June 24, 1940. Men's Division I. DeSimone, Jared Marcille, Kyle Hawley, Brady Rodgers, Dylan Reinson, Blake Sunday's women's lacrosse season opener between No. Keogh, Kyle Johns Hopkins fields 24 varsity teams, 22 of which compete at the NCAA Division III level. Petro Lacrosse Camp is a residential, instructional lacrosse camp at Johns Hopkins University. Darby, Alexander Calnan, Kaden Dunn, Owen Maryland women's lacrosse's season opener against Johns Hopkins has been postponed due to positive COVID-19 tests within the Blue Jays' program. Hopkins competes with Maryland in college lacrosse's most historic rivalry, the two teams having met more than 100 times, both joining the Big Ten Conference in the 2014–2015 season. The other two, men's and women's lacrosse, both compete in Division I. Seventeen of our programs are members of the Centennial Conference. Arteaga, Ryan Narewski, Scott It is currently located at the US Lacrosse headquarters in Sparks, MD. There is no additional information to display: COLLEGE PARK, Md. [6] Additionally, they won the 1974 World Lacrosse Championship in Melbourne, Australia where they represented the United States. "[4] Another heated rivalry is with Virginia with whom Hopkins has competed annually for the Doyle Smith Cup which was first awarded in 2006. On May 2, 2015, the Blue Jays won the inaugural Big Ten men's lacrosse championship, defeating the Ohio State Buckeyes 13–6. Harkin, Trystan The official 2021 Men's Lacrosse Roster for the Johns Hopkins University Blue Jays Prouty, Jack Matt Bocklet, a defenseman on the 2007 National Championship team, told U.S. Lacrosse Magazine about Pietramala's presence in the program. Keneally, Jack
Natasha Deibler Instagram, Why Is My Chili Foaming, Osrs Construction Cape, Used Chile Forge For Sale, Seven Spanish Angels,
Rutgers University Athletics Women's Lacrosse History vs Johns Hopkins University
Women's Lacrosse History > Johns Hopkins University
Women's Lacrosse History vs Johns Hopkins University from Apr 22, 2015 - Apr 11, 2021
Last Matchup
Apr. 11,2021
10
at
17
Score By Period

| | | | |
| --- | --- | --- | --- |
| rutgers ru | 4 | 6 | 10 |
| johns hopkins jhu | 10 | 7 | 17 |
Longest Win Streak
1 Game
2/21/2021 – 2/21/2021
Longest Losing Streak
5 Games
4/22/2015 – 3/23/2019
Last 7 Matchups
1-6
4/22/2015-4/11/2021
History from Apr 22, 2015 - Apr 11, 2021

| Date | Season | Location | Score | Media |
| --- | --- | --- | --- | --- |
| April 11, 2021 4/11/2021 | 2021 | Away Baltimore, MD | L 10 - 17 | |
| February 21, 2021 2/21/2021 | 2021 | Away Baltimore, MD | W 13 - 10 | |
| March 23, 2019 3/23/2019 | 2019 | Away Baltimore, MD | L 9 - 16 | |
| April 28, 2018 4/28/2018 | 2018 | Home Piscataway, NJ | L 11 - 16 | |
| April 27, 2017 4/27/2017 | 2017 | Away Baltimore, Md. | L 9 - 17 | |
| February 21, 2016 2/21/2016 | 2016 | Home High Point Solutions Stadium | L 2 - 14 | |
| April 22, 2015 4/22/2015 | 2015 | Away Baltimore, Md. | L 6 - 14 | |
Behind its strong defense, Maryland women's lacrosse defeats Johns Hopkins, 8-7
With No. 3 seed Johns Hopkins making a late push after never leading against No. 2 Maryland women's lacrosse in Friday's Big Ten tournament semi-final matchup, the Terrapin defense needed to unlock its stardom seen in the first-half shutout.
Look no further than unanimous First Team All-Big Ten defender Lizzie Colson. The Blue Jays worked the ball around as they looked for the equalizer down one goal with just over a minute left, but the pass from attacker Eliza Bowman was read beautifully by Colson.
Colson's jump on the errant pass by Bowman led to Maryland being able to run down the clock and escape yet another close showdown against Hopkins, prevailing 8-7 to advance to Sunday's championship game.
"I was thinking in that moment, 'You have to get this ball. If you don't, she's gonna run and score.'" Colson said. "So once I got that ball, I was just running full steam ahead and making sure I got into the attacking end safely."
Part three of this reignited in-state rivalry kicked off with a lot on the line, as the chance to move on to the Big Ten tournament final under the lights of Panzer Stadium was set.
The physicality from both teams was on full display from the start, as the two combined for seven ground balls in the first ten minutes. A turnover apiece drove home the defensive intensity of the opening minutes, but it was a forced giveaway by defender Tori Barretta that segued into the first score of the contest.
Attacker Brindi Griffin roped in a low shot past goaltender Kathleen Garvey to make it 1-0 before attacker Hannah Warther found the back of the net for her 19th score of the season, extending the lead to two.
Maryland continued to be patient on the offensive end, winding down the shot clock to under 20 seconds before Grace Griffin fired in the team's third goal. After forcing another turnover, Maryland scored yet again at the 12:12 mark.
With the offense beginning to click up 4-0, Maryland's defense executed an all-around shutdown of the Blue Jays offense.
Hopkins struggled to get many of its shots to come close. Credit goes to goaltender Emily Sterling for locking down the interior, but unsung heroes such as defenders Kacy Hogarth and Barretta were instrumental in the first-half shutout.
Not only was the eight-meter defense as stellar as it has been of late, but the defense in transition by its midfielders and even its attackers was phenomenal.
"We put [Hopkins] in places where Emily was able to make the saves," head coach Cathy Reese said. "That first half for us defensively was probably the best we've had this season."
The Terrapins could have put this game away, but its offense didn't get much past a stingy Hopkins defense. Still, the Terps pitched a rare shutout in the first half, taking a 4-0 lead into the intermission.
For both Hopkins and Maryland in the quarter-finals, it was a tale of two halves. Maryland led Michigan 12-3, while the Blue Jays led Penn State 9-2. Despite the strong opening 30, both games were tight down the stretch.
Maryland flexed its guns on defense in the first half, but the offense didn't reciprocate. With the game still in reach for the Blue Jays, the second half was set up to be a highly anticipated duel.
After going 34:04 without a score in this one, Johns Hopkins finally eliminated the goose egg on the scoreboard via midfielder Abbey Hurlbrink. Suddenly, after not scoring in the first half, Hopkins scored twice more, cutting the deficit to one.
Needing a response fast, Maryland scooped up just its third draw control of the game, which led to Grace Griffin's second score of the game and her 100th career goal to make it 5-3.
Attacker Hannah Leubecker then fired in her seventh goal of the weekend to bring it back to a three-goal lead with 22:43 remaining.
A lull period began for the next 9:26 of game time, with eight turnovers (5 from JHU, 3 from UMD) defining the midpoint stretch. It wasn't until Grace Griffin's hat trick sealer finally put something on the scoreboard, pushing it the Terps lead back to four.
Hopkins answered quickly thereafter thanks to attacker Aurora Cordingley's first score of the postseason. The Blue Jays then converted on its first free position score in 13 attempts against the Terps this season to make it a 7-5 game.
Hurlbrink kept the Hopkins run going with the team's sixth goal of the half at the 7:46 mark, but attacker Libby May came up with a huge goal two minutes later off of the dish from Grace Griffin.
Hopkins responded with 4:04 remaining thanks to Cordingley's second score of the half, setting the scene for yet another wire-to-wire finish between these two Maryland foes.
The finish was as advertised with Johns Hopkins refusing to quit, but in the end, the defense by the Terrapins came up clutch as they had all night, snatching another one-goal victory against Hopkins to advance to play Northwestern in the Big Ten tournament final.
Maryland is now 22-0 all-time against Hopkins, but all three meetings have seen the Blue Jays ramp up its competitiveness and lose by just one score. This narrow finish once again established Hopkins as legitimate threat to the upper echelon of Big Ten women's lacrosse.
"I give them a lot of credit they came out they fought and they go hard and hustle all over the place and they gave us a great game," midfielder Grace Griffin said. "I think it just comes down to grit and playing for each other. We were there, we were ready and we were playing together, not as individuals."
Three things to know
1. The Terps are gearing up for a big matchup against Northwestern. The Terps have played its best lacrosse of the season in the first halves of their respective Big Ten tournament matchups. In the quarter-finals, Maryland's offense rifled in 12 goals in the opening half. Then in tonight's semi-final, the defense pitched an opening half shutout. These two components will now have to mold with one another for a full 60-minute effort in the championship game, especially when factoring in the caliber of its opponent.
"Even if we aren't giving up goals, we need to be able to answer on the offensive end," Reese said. "This isn't like a one end or the other thing. It's just kind of the flow of the game that we need to do a better job of controlling."
Northwestern hasn't lost this season. They have defeated Maryland twice this season (both by double digits) and host the nation's best offense. Maryland will enter Sunday's title game as heavy underdogs, but this recent stretch of play this weekend offers some hope in the Terps pulling off the massive upset.
2. Draw controls were lacking. Maryland's offense fed off of its defense, but the draw circle was an area of criticism in their efforts tonight. The low-scoring affairs of today's game certainly took away from those chances, but the offense couldn't get settled early thanks to just one draw control compared to Johns Hopkins's four in the first half. The margin actually ended up favoring the Terrapins, 10-6, but this portion of the game will need to see a vast improvement against a Northwestern squad that averages 19.36 a game, the best mark in the conference.
3. The Terps held onto their lead all game. The first two times these two teams met earlier this season this was not the case. On Mar. 12, Maryland held a two-goal advantage in the latter portion of the second half — much like today. But the difference was that Maryland couldn't hold off Johns Hopkins's equalizer efforts, which eventually forced the match into overtime.
The second time they played, on April 14, Hopkins jumped out to the early lead seven and half minutes into the game and scored again a few minutes later. The Terps did not grab the lead until late in the first half and the two teams traded the lead multiple times throughout the rest of the matchup. On Friday night, the Terps did not waiver and were able to hold on to their advantage for a full 60 minutes.
"We really took care of the ball in clears and that was something that really helped us just in getting the ball into the attacking hands," Colson said. "Cathy only recruits people who want to fight and want to be on the field in [close] situations and I think tonight that showed."
Lacrosse: Johns Hopkins, Hofstra return to South
For the ninth year in a row, members of the mens lacrosse teams from John Hopkins University and Hofstra University came to South Forsyth High School to conduct a youth lacrosse clinic last week.
 John Garrish, South Forsyth's first-year boys coach, said it's a privilege to host two well-known college programs. Although it's not required for his team to attend the camp, Garrish certainly encouraged it. The event had 115 campers, which is up from 103 last year.
"The big thing we want to do is bring exposure to the sport," Garrish said. "The second thing is to get the kids who are already playing lacrosse even better."
The camp, which ran Thursday through Saturday, isn't just for the players, though. John Hopkins associate head coach Bill Dwan and Hofstra head coach Seth Tierney are scheduled to meet with area high school and youth league coaches to discuss the sport's latest strategies.
"I don't know who all is attending, but I know a lot of people RSVP'd," Garrish said. "It's great for the sport to have them down here with us."
Dwan and Tierney didn't come alone. Both coaches brought a few of their current and recently graduated players. Hopkins group included leading scorer Zack Palmer, midfielder Mark Goodrich and First Team All-American defender Turker Durkin. Hofstra brought two-time lacrosse high school All-American goalie Chris Selva and 2011 All-American honorable mention faceoff specialist John Antoniades, who finished fifth in the nation in faceoff percentage.
Tierney said he can see definite improvement in the youth leagues from the first time he came to the camp.
"The kids in the South have the advantage of playing lacrosse all year round," Tierney said. "You see how baseball teams have an advantage because there really isn't a winter here and you would think that lacrosse in the South should have that same advantage.
"The kids are getting better and getting more familiar with the sport. I think some kids are putting [baseball] bats down to pick up a [lacrosse] stick."
Selva, a rising sophomore at Hofstra and an All-American goalie, said this was the first time he had been to Forsyth County. He worked teaching proper goalie techniques to those who aspired to play the position and said the kids' energy at the camp is unmatched.
"These guys show a lot of effort and excitement," Selva said. "My goal for them is to just have fun. If they grow up loving the game, that's great. They're absorbing what I'm saying and really taking it in."
Ryan Harkin, 12, said this is his second time attending the lacrosse camp, and he plans to come back again next year.
"I learned to turn my butt towards the goal before I shoot so I can get more power," Harkin said. "I'm having a ton of fun. It's an awesome camp."
For the sixth straight year, ESPN covered every game of the men's lacrosse championship, making a national audience more familiar with the sport.
Hopkins is the only school in the nation with a television contract for men's lacrosse on ESPNU. With that deal, Dwan thinks the younger audience with grow up wanting to play lacrosse.
"Everyone is exposed to lacrosse if they watch ESPNU," Dwan said. "We have people in the Caribbean watching it. [Lacrosse] is such an easy sport to pick up because you can translate skills that you've learned in other sports.
"It's a sport that doesn't stop. And that's why I think kids like it."
Towson University Athletics Men's Lacrosse History vs Johns Hopkins University
Men's Lacrosse History > Johns Hopkins University
Men's Lacrosse History vs Johns Hopkins University from Mar 27, 1976 - Feb 8, 2020
Last Matchup
Feb. 8,2020
7
at
15
Longest Win Streak
1 Game
2/9/2019 – 2/9/2019
Longest Losing Streak
19 Games
4/26/1997 – 2/15/2014
First Matchup
L 8-15
3/27/1976
Last 10 Matchups
3-7
2/19/2011-2/8/2020
Smallest Margin of Victory
W 13-12
4/27/1996
History from Mar 27, 1976 - Feb 8, 2020

| Date | Season | Location | Score | Media |
| --- | --- | --- | --- | --- |
| February 8, 2020 2/8/2020 | 2020 | Away Baltimore, Md. | L 7 - 15 | |
| February 9, 2019 2/9/2019 | 2019 | Home Towson, Md. | W 17 - 8 | |
| February 10, 2018 2/10/2018 | 2018 | Away Baltimore, Md. | L 6 - 14 | |
| March 11, 2017 3/11/2017 | 2017 | Home Towson, Md. | W 13 - 8 | |
| March 12, 2016 3/12/2016 | 2016 | Away Baltimore, MD | L 8 - 14 | |
| February 10, 2015 2/10/2015 | 2015 | Home N/A | W 7 - 5 | |
| February 15, 2014 2/15/2014 | 2014 | Away Baltimore, Md. | L 8 - 15 | |
| February 16, 2013 2/16/2013 | 2013 | Home Johnny Unitas? Stadium (Towson, MD) | L 6 - 12 | |
| February 17, 2012 2/17/2012 | 2012 | Away Baltimore, Md. | L 6 - 12 | |
| February 19, 2011 2/19/2011 | 2011 | Home Johnny Unitas? Stadium | L 6 - 10 | |
| April 28, 2010 4/28/2010 | 2010 | Away Baltimore, Md. | L 6 - 13 | |
| April 22, 2009 4/22/2009 | 2009 | Home Johnny Unitas Stadium | L 10 - 11 | |
| April 23, 2008 4/23/2008 | 2008 | Away Baltimore, MD | L 7 - 16 | |
| April 28, 2007 4/28/2007 | 2007 | Home Home | L 7 - 9 | |
| April 29, 2006 4/29/2006 | 2006 | Away Baltimore, Md. | L 10 - 11 | |
| April 30, 2005 4/30/2005 | 2005 | Home Towson, Md. | L 4 - 8 | |
| May 1, 2004 5/1/2004 | 2004 | Away Baltimore, Md. | L 8 - 13 | |
| May 18, 2003 5/18/2003 | 2003 | Away Baltimore, Md. | L 6 - 14 | |
| April 26, 2003 4/26/2003 | 2003 | Home Towson, Md. | L 9 - 17 | |
| April 27, 2002 4/27/2002 | 2002 | Away Baltimore, Md. | L 11 - 14 | |
| April 28, 2001 4/28/2001 | 2001 | Home Towson, Md. | L 13 - 14 | |
| April 29, 2000 4/29/2000 | 2000 | Away Baltimore, Md. | L 8 - 10 | |
| May 2, 1999 5/2/1999 | 1999 | Home Towson, Md. | L 10 - 20 | |
| April 25, 1998 4/25/1998 | 1998 | Away Baltimore, Md. | L 7 - 18 | |
| April 26, 1997 4/26/1997 | 1997 | Home Towson, Md. | L 14 - 16 | |
| April 27, 1996 4/27/1996 | 1996 | Away Baltimore, Md. | W 13 - 12 | |
| April 29, 1995 4/29/1995 | 1995 | Home Baltimore, Md. | L 13 - 24 | |
| May 14, 1994 5/14/1994 | 1994 | Away Baltimore, Md. | L 16 - 22 | |
| April 30, 1994 4/30/1994 | 1994 | Away Baltimore, Md. | L 9 - 13 | |
| May 1, 1993 5/1/1993 | 1993 | Home Towson, Md. | L 9 - 11 | |
| May 16, 1992 5/16/1992 | 1992 | Home Towson, Md. | L 8 - 15 | |
| May 2, 1992 5/2/1992 | 1992 | Away Baltimore, Md. | W 14 - 13 | |
| May 4, 1991 5/4/1991 | 1991 | Home Towson, Md. | L 9 - 12 | |
| May 5, 1990 5/5/1990 | 1990 | Away Baltimore, Md. | L 9 - 12 | |
| May 6, 1989 5/6/1989 | 1989 | Home Towson, Md. | 2OT W 9 - 8 | |
| May 7, 1988 5/7/1988 | 1988 | Away Baltimore, Md. | OT L 8 - 9 | |
| May 2, 1987 5/2/1987 | 1987 | Home Towson, Md. | L 7 - 13 | |
| May 4, 1986 5/4/1986 | 1986 | Home Towson, Md. | L 5 - 13 | |
| May 4, 1985 5/4/1985 | 1985 | Home Towson, Md. | L 8 - 10 | |
| May 5, 1984 5/5/1984 | 1984 | Away Baltimore, Md. | L 7 - 18 | |
| May 7, 1983 5/7/1983 | 1983 | Home Towson, Md. | L 9 - 11 | |
| May 11, 1982 5/11/1982 | 1982 | Away Baltimore, Md. | L 6 - 17 | |
| May 12, 1981 5/12/1981 | 1981 | Home Towson, Md. | L 8 - 24 | |
| May 13, 1980 5/13/1980 | 1980 | Away Baltimore, Md. | L 7 - 23 | |
| March 14, 1979 3/14/1979 | 1979 | Home Towson, Md. | L 8 - 16 | |
| March 28, 1978 3/28/1978 | 1978 | Away Baltimore, Md. | L 5 - 22 | |
| March 26, 1977 3/26/1977 | 1977 | Home Towson, Md. | L 9 - 10 | |
| March 27, 1976 3/27/1976 | 1976 | Away Baltimore, Md. | L 8 - 15 | |
90,000 Johns Hopkins University reports 4 million deaths from coronavirus | News from Germany on world events | DW
Since the beginning of the pandemic, more than 4 million people have died from the coronavirus worldwide, according to data from the American Johns Hopkins University, released on Wednesday evening, July 7 (local time). This means that in the last almost three months alone, the number of deaths has increased by 1 million.
Around the world, according to university specialists, more than 185 million cases of coronavirus infection have already been registered.Experts, however, believe that the real number of infections and deaths is much higher.
The Johns Holpkins University website is updated regularly, with higher numbers than the official data of the World Health Organization (WHO). In some cases, the university data is adjusted downward. According to the WHO, 3.98 million people have died from the coronavirus worldwide, and almost 184 million cases of infection have been registered.
USA – the leader in deaths in absolute numbers
In absolute numbers, the largest number of deaths from coronavirus was recorded in the United States: in a country with a population of 330 million inhabitants, about 605 thousand people have died from COVID-19 since the beginning of 2020.The second place in deaths is taken by Brazil (525 thousand), and the third is India (almost 400 thousand).
In Germany, according to Johns Hopkins University, more than 91 thousand people have died from coronavirus, in Russia – almost 138 thousand. In Russia, the situation with coronavirus has recently deteriorated markedly: coronavirus restrictions are again intensifying in the country, mandatory vaccination is being introduced in some industries.
In Germany, the incidence rate has slightly increased
In Germany, according to the Robert Koch Institute, the daily increase in coronavirus infections amounted to 970 cases (the day before – 985).In total, 3,733,519 cases of infection have been detected in Germany since the beginning of the epidemic. Over the past 24 hours, 31 patients have died (the day before – 48), the total number of deaths increased to 91,141. More than 3.63 million people have recovered. The population of Germany is about 84 million inhabitants.
Over the past 7 days, 5.2 cases of infection were registered per 100,000 inhabitants (the day before – 5.1, and a week ago – less than 5.0). The highest infection rate reached on December 22, 2020 – 197.6 cases.
See also:
What vaccines humanity is vaccinated against coronavirus

BioNTech / Pfizer: the beginning of the mRNA revolution

the roots of Ugur Shahin and his wife Ozlem Tyurechi.Their firm BioNTech from Mainz entered into an alliance with the American giant Pfizer, and the vaccine began to be called "Pfizer's" vaccine. In 2021, 2 billion doses will be released. The media started talking about the "revolution" in pharmaceuticals, since the first mRNA vaccine was created.

What vaccines are humanity vaccinated against coronavirus

Moderna: originally from Harvard University

The American biotechnology company Moderna also specializes in RNA technologies, which are considered a new word in medicine.Its headquarters are located in Cambridge, Massachusetts, near Harvard University, whose scientists founded the firm in 2010. The Moderna vaccine, created with financial support from the authorities, became the second registered in the US and the EU at the turn of 2020-21.

What vaccines mankind is vaccinated against the coronavirus

AstraZeneca has the "Oxford vaccine"

Scientists at Oxford University have entered into an alliance with the British-Swedish company AstraZeneca for clinical trials and the production of their vaccine.It provides a significant amount of vaccinations for UK residents, fulfills a large EU order and actively works with developing countries, because the "Oxford vaccine" has a very low price. So, in India it is produced for the local market and for export.

What vaccines mankind is vaccinated against the coronavirus

"Sputnik V": the very first registration

In August 2020, Russia announced that it was the first in the world to register a vaccine against coronavirus called "Sputnik V".Mass vaccination of the Russian population officially began in January 2021. This vector vaccine, developed by scientists from the Moscow Gamaleya Center, is being promoted to foreign markets by the Russian Direct Investment Fund (RDIF). The picture shows the arrival of the first batch in Bolivia.

What vaccines are used to vaccinate humanity against coronavirus

Sinovac: a quiet competitor from China

Without unnecessary noise and detailed reports on the results of clinical trials, China has developed at least three vaccines.One of them, created on the basis of an inactivated (killed) coronavirus, was tested by Sinovac Biotech in several Asian countries, including Indonesia, which then purchased it. To set an example for his compatriots, the country's president, Joko Widodo, was the first to be vaccinated.

What vaccines mankind is vaccinated against coronavirus

CureVac: printer for vaccines from Tesla

Registration of the second German mRNA vaccine is still postponed: it is not effective enough, CureVac, which has entered into an alliance with Bayer, reported in June 2021.This thwarts a plan to make it right in clinics around the world. A sample of a mobile printer created by his German subsidiary Tesla Grohmann was demonstrated by Elon Musk (center) to the Bundestag in the summer of 2020.

What vaccines are used to vaccinate humanity against coronavirus

Sanofi: two failures and assistance to the European Union

The French pharmaceutical company Sanofi is one of the world's largest vaccine manufacturers. But this time it failed twice: neither a joint development with the British GlaxoSmithKline, nor an attempt to create an mRNA vaccine have so far yielded the desired result.To help provide EU countries, its Frankfurt am Main plant (pictured) will release 125 million doses of BioNTech / Pfizer vaccine in the summer.

What vaccines the humanity is vaccinated against the coronavirus

Johnson & Johnson: one dose is enough

One of the six manufacturers of vaccines against coronavirus, with which the EU has signed preliminary supply agreements, is the American corporation Johnson & Johnson. Her vector vaccine only requires one vaccine, not two, and is stored in conventional refrigerators.For the EU, the vaccine, registered on March 11, 2021, will be produced by the corporation's Belgian subsidiary, Janssen.

Author: Andrey Gurkov
English translation, synonyms, antonyms, pronunciation, example sentences, transcription, meaning, collocations

I was forced out by you turncoats.
I got kicked out by hypocrites like you.
He served his sentence and returned but his turf had been taken over by a rival gang and he was forced out of the area.
He served time and returned, but his territory was captured by a rival gang, and he himself was squeezed out of the area.
However, the sergeant who took the statements was forced out of his job, and the allegations were ignored by law enforcement.
However, the sergeant who accepted the statements was forced to quit his job, and the charges were ignored by law enforcement agencies.
Jobs was forced out of Apple in 1985 after a long power struggle with the company's board and its then-CEO John Sculley.
Jobs was forced to leave Apple in 1985 after a long power struggle with the board and then-CEO John Scully.
Before the release of the album, Capitol records president Gary Gersh was forced out of the label.
Before the release of the album, Capitol records president Gary Gersh was forced to leave the label.
This pro-Georgian government maintained a foothold on Abkhazian territory, in the upper Kodori Valley from July 2006 until it was forced out by fighting in August 2008.
This pro-Georgian government held a foothold in Abkhaz territory, in the upper Kodori Gorge, from July 2006 until it was supplanted by hostilities in August 2008.
The reform efforts did not last long before Puyi was forced out of the Forbidden City by Feng Yuxiang.
The reforms did not last long until Feng Yuxiang forced Puyi to leave the Forbidden City.
At the start of the Troubles, his family was forced out of their home.
At the beginning of the Troubles, his family was forced to leave their home.
However, on December 5 it was announced that Forrest was forced out of the bout due to an MCL tear and ACL strain.
However, it was announced on December 5 that Forrest was forced out of the fight due to McLaren's rupture and ACL stress.
Huerta remained in power from February 1913 until July 1914, when he was forced out by a coalition of different regional revolutionary forces.
Huerta remained in power from February 1913 until July 1914, when he was ousted by a coalition of various regional revolutionary forces.
A campaign of terror against Aristide supporters was started by Emmanuel Constant after Aristide was forced out.
A campaign of terror against Aristides' supporters was launched by Emmanuel Constant after Aristides was driven out.
He was forced out of his underwater residence by the King of Spiritual Touch.
The King of Spiritual Touch forced him to leave his underwater residence.
This bond was forcibly dissolved in 1946 by the Soviet authorities and the Roman Catholic community was forced out by the expulsion of the Polish population.
This connection was forcibly severed in 1946 by the Soviet authorities, and the Roman Catholic community was ousted by the expulsion of the Polish population.
However, Fili was forced out of the bout with injury and replaced by Tiago Trator.
However, Fili was forced out of the fight with injury and was replaced by Thiago Trator.
By April 1939, the Seversky Aircraft Corporation had lost $ 550,000, and Seversky was forced out of the company he had founded.
By April 1939, the Seversky Aircraft Corporation had lost $ 550,000, and Seversky was forced to leave the company he founded.
Nico was forced out of the group, and began a career as a solo artist.
Niko was forced out of the group and began his solo career.
Due to high year of tenure rules in effect at the time, the last person to hold the rank was forced out of the Air Force on 23 March 1998.
The last person to hold this rank was forced to leave the Air Force on March 23, 1998.
Ryan was forced out in 1953 in favor of Myron Wilson, who in turn gave way to William Daley in 1956.
Ryan was ousted in 1953 in favor of Myron Wilson, who in turn was replaced by William Daly in 1956.
Sakharov was forced into internal exile in 1979, and Solzhenitsyn was forced out of the country in 1974.
Sakharov was forced to leave the country in 1979, and Solzhenitsyn in 1974.
Fuchs himself was forced out of Time Warner on November 1995.
Fuchs himself was forced out of Time Warner in November 1995.
Less than a year remained before he was forced out of the government.
Less than a year later, he was forced to leave the government.
Peirce was forced out of his position by scandal and Hall was awarded the only professorship in philosophy at Johns Hopkins.
Rogers met with Tarbell many times at Standard Oil headquarters, and he appeared to be unusually sociable.
Watson himself, however, was forced out of Johns Hopkins by scandal in 1920.
Watson himself, however, was ousted from Johns Hopkins University by a scandal in 1920.
Then, in September, Wang Jingwei was forced out of Wuhan.
Then, in September, Wang Jingwei was forced to leave Wuhan.
However, it is thought that he was forced out due to official displeasure with articles critical of the Kingdom's harsh Islamic rules.
However, it is believed that he was forced to resign due to official dissatisfaction with articles criticizing the Kingdom's harsh Islamic rules.
However, Anchor Bay has since lost distribution rights to the film, and the DVD was forced out of print.
However, Anchor Bay has since lost the distribution rights for the film and the DVD has been forced out of print.
In the same year, he visited Geneva, but was forced out for trying to reform the church.
In the same year he visited Geneva, but was forced to leave for trying to reform the church.
After Green was forced out of his trailer in Trailwood in 2012, he relocated to Creekside.
After being forced to leave his Trailwood trailer in 2012, he moved to Creekside.
On 9 April 1945 Königsberg fell to the Red Army, and on 13 April Dietrich's SS unit was forced out of Vienna.
On April 9, 1945, Konigsberg fell to the Red Army, and on April 13, the SS unit of Dietrich was driven out of Vienna.
The Red Army, stretched thin by fighting on all fronts, was forced out of Kiev on 30 August.
The Red Army, greatly stretched out by fighting on all fronts, was driven out of Kiev on August 30.
They evacuated the capital and forced people into labor camps.
They evacuated the capital and sent people to work camps.
I worked with children who had to choose between getting an education and actually being forced into marriage.
I worked with children who had to choose between education or forced marriage.
How many more people need to be forced out of their homes before we say, Enough !?
How many more people have to leave their homes for us to say, "Enough!"
There are 65.3 million people who have been forced out of their homes because of war – the largest number in history. 90,098 90,097 65.3 million people have been displaced from their homes by the war – the largest number ever.
They say, I didn't have a choice; I was forced to do it.
They say: I had no choice, I was forced.
Again, they may have said, I was forced, but never that it didn't happen.
Perhaps they said that they were forced, but did not deny the fact itself.
Even after being forced to recant by the Vatican that the Earth moved around the Sun.
Although the Catholic Church forced him to abandon his idea that the Earth moves around the sun.
And the state of Michigan was forced to acknowledge the problem and take steps to correct it.
And the Michigan government had to acknowledge the problem and take action to fix it.
They were armed with machetes, but they were forced to turn back because Boko Haram had guns.
Although they were armed with machetes, they were forced to retreat because the terrorists had firearms.
My 14-year-old self didn't know what to say to her, or how to explain the pain that I felt in that moment, and in every moment that we were forced not to talk about this.
At the age of 14, I did not know what to answer her or how to explain the pain that I felt every time we were forced to remain silent about it.
Her words took me back to the days and nights on the ground in Darfur, where we were forced to remain silent.
Her words brought me back to the days and nights in the land of Darfur, when we were forced to remain silent.
Do I tell her the men died first, mothers forced to watch the slaughter?
Shall I tell you how the men were first killed by forcing their mothers to watch?
Our job was to find out how many Iraqis had been forced from their homes as a result of the war, and what they needed.
The job was to find out how many Iraqis were forced to flee their homes because of the war and how to help them.
Or this one from the border of Pakistan, about Afghan refugees being forced to return home before they are ready, under the threat of police intimidation.
Or this one, from the Pakistani border, about Afghan refugees forced to return due to police intimidation.
Here, smaller cars can go through the tunnel while larger trucks, carrying potentially hazardous material, are forced to take the detour route.
Here, small cars can pass through the tunnel, and large trucks, possibly carrying hazardous materials, are forced to take a detour.
Watching these kids forced to drink water that I felt was too dirty to touch changed my perspective on the world.
At the sight of children forced to drink water that looked so dirty that I didn't even want to touch it, my view of the world changed.
And he forced me, basically, to practice for hours and hours every single day.
My father made me practice for hours every day.
Kids we are losing to forced marriages, to honor-based violence and abuse.
We are losing children by forcing them to marry and obey cruel laws of honor.
We will be forced to think in completely new ways.
We're going to have to think in completely new directions.
There is emotional damage done when young people can't be themselves, when they are forced to edit who they are in order to be acceptable.
Adolescents are traumatized if they cannot be themselves, if they have to adapt to others in order to be accepted.
When I was delivering babies, I was forced off the hamster wheel.
When I was giving birth, I was thrown out of the squirrel wheel.
But for most of the countries in Africa, it's going to be a lot more dicey: extreme climate conditions, radicalism both from Islam and also Christianity, very poor governance, borders you can't defend, lots of forced migration.
But for most countries in Africa it can be dangerous: extreme climatic conditions, radicalism from both the Muslim and Christian sides, very weak governance, insecure borders, forced migration.
Efficiency had been forced on Earth with increasing population.
With the growth of population, the need for a more reasonable arrangement of cities arose.
A world that murders those forced to live in it.
A world that kills those who are forced to live in it.
Cultures have been destroyed in every forced relocation in history.
Cultures have been destroyed in every forced resettlement in our history.
In the taxi Jacqueline had forced herself to calm down.
In the taxi, Jacqueline tried to pull herself together and calm down.
But we were condemned as criminals, forced into exile.
But we were convicted of crimes and sent into exile.
She caught at a bulkhead and forced herself to stand.
She grabbed the edge of the bulkhead and managed to stay on her feet.
We forced its retaining lever back into place and left.
We turned the lever to the closed position and went home.
He hoped he would not be forced to test them.
Only he would not like to test them in practice.
Why do maniacs kill.Why Chikatilo became a maniac. That is, everyone understood that a maniac was growing, and what to do – unclear. The child is not corrected, he cannot be tied to the bed, punish – not at all
Why are people afraid of scorpions? It must be said that people are not afraid of scorpions in vain. Although scorpions, in search of food, attack primarily insects, woodlice and their closest relatives – spiders, they can bite humans as well. Scorpion bites are not only very
Why do people fight with crows? Ravens are very interesting creatures.Some of them are considered centenarians and seem to live up to 300 years. With this, the crows even deserve special respect, because they have seen so much in their lifetime and should be wise. But people don't really like
authors. Antonets Vladimir Alexandrovich
Why were people afraid of comets? Previously, people called the comet "tailed star" and were terribly afraid when it appeared in the sky. It was believed that the appearance of a comet portends wars, pestilence and other terrible misfortunes. Most likely, this was caused by the fact that comets appear in the sky
From book the author
Why do people go to South Africa? Apparently, they've read Aibolit.For the first time on the land of South Africa, like many others, I set foot at the Johannesburg airport. It was summer, it was getting dark, it was very warm. Around the plain stretched, built up with production facilities and hangars. The horizon was hazy. I am
From book the author
Why and how do people age? Surprisingly, from a scientific point of view, the problem of aging is quite young. While there were few old people on Earth, this problem did not seem urgent. So, in Europe at the end of the 19th century, the average life expectancy was 39 years, and Russia
From book the author
Why do people fight? About 15,000 wars of various scales have occurred on Earth over 5-6 thousand years of human civilization.The time of absolute peace was about 300 years – less than 2%. This is what the American researchers of wars and military conflicts Leo and Marion Bressler say.
From book the author
Why do people yawn? If you turn to a medical encyclopedia 30-40 years ago, you can read something similar to the fact that "yawning is an unconditioned reflex act, widespread among mammals, reptiles and fish. It has
How do you become maniacs? Why does a person suddenly start killing? Do ordinary, normal people quickly become maniacs, cannibals, sadists?
A professional psychologist, a specialist who studied Chikatilo – Alexander Bukhanovsky – gives the following answer to this question:
"No.The process is formed gradually, not immediately; a person goes to such a state through a number of circumstances that affect his psyche. At the same time, they act on one, the other will not even notice them. For example, a kind, sympathetic, able to feel someone else's pain as his own, capable of empathy, is not dangerous. A person about whom they say that he will not offend an ant, can he cause physical suffering to his own kind?
But we meet other people every day: wild imagination, rich imagination, selfishness, unwillingness to reckon with the interests of another person, amazing indifference to the misfortune of a neighbor.There are not many among us who seem to be given some kind of diabolical pleasure to torment their neighbors with uncertainty, to harass them with petty, at first glance, insignificant nagging and reproaches.
How in such an environment will a teenager be formed, whose structure of sexual behavior is just being formed? And what if such an unkind person has immature sexuality or is sexually weak?
The risk of sexual orientation disorder persists even in older age.At the age of 35–40, when an already weak sexual constitution fades away, and fantasy, on the contrary, rages, for the formation of a pathological system, it is enough to get into a situation that would cause shock by its unusualness. And even cruelty. "
Alexander Bukhanovsky gives an example that confirms his conclusions. This incident happened to him when he was in graduate school. The postgraduate student is not the richest person, and Alexander had to earn extra money in his free time: he was on duty in a psycho-receiver.Once a police car drove up there and the guy was taken out of it. It turns out that the young man was detained during intercourse with the corpse of a woman in a forensic morgue.
How the guy got into the morgue, why did he go there? A familiar girl, a student of the medical institute, took the lead: they say, the dead are a common thing for us. We can sit next to them, drink kefir. The guy showed in every possible way that this also did not make any impression on him, although he was timid, shy, and, as he later admitted, was still afraid.And here – corpses, corpses and … smell.
He has never had an experience of intimate relationships, has never seen a woman naked. And here there are several naked female bodies at once. From one, young, he could not take his eyes off, so his imagination was amazed. At this time, he had an extraordinary sexual arousal and orgasm.
This emotional outburst was fixed by a conditioned reflex. And already no means of attempts at sexual gratification worked. When he remembered the "picture" of the morgue, the sexual excitement began.The guy only needed a corpse. So he found himself in the morgue, where he was detained by the police.
The story with the guy in the morgue is a case of necrophilia in its purest form, when a corpse brings sexual satisfaction. At first, as noted, the "picture" seen in the morgue was enough. Then the memories dulled, the guy secretly repeated his visit to the morgue to have sexual contact with the corpse. If he had not been detained, he would have gradually come to murder.
Evaluation Center Director, Chicago Psychiatrist Dr. E.Morrison says "Maniacs are like twins and are real cutlet makers. They have a programmed psychology." In her opinion, the mental development of such people froze even at the age of 6 months. They did not have a transitional period when babies begin to understand that they are different from their mother and the world around them. As a child explores the world, says Morrison, so a maniac explores the process of murder. It is nothing more than child's play for him. So the boy breaks the clock to find out why it is ticking.
E. Morrison spent more than 400 hours talking with the maniac R. Masek. He became famous for leaving his "autographs" on the bodies of young women – bite marks. Morrison expected to see the monster, but Masek turned out to be a short, plump, good-natured person.
In freedom, this "handsome man", after satisfying his lust, strangled his victims, bit them, cut them into pieces, drowned them in bathtubs and swimming pools. He kept the symmetrically cut pieces of leather as souvenirs. All this was done as part of a special ritual that helped the killer … to control himself.
Dr. Morrison personally studied 45 killer maniacs not only in the United States, but also in other countries. I spoke with their wives and relatives. The brave woman spent 8 thousand hours with the most inveterate murderers, on account of which there were from 10 to 30 victims. With one of them – J Gacy, the murderer of 33 young men and boys – she talked for 800 hours and even spoke at his trial.
Having learned the ins and outs of the maniacs, Dr. Morrison came to an unequivocal conclusion: if the monster was not executed and he is in prison, then in no case should he be released.And this is precisely what the highest humanism consists in …
The FBI leadership has created a special unit for the study of monsters. Since 1978, detectives have begun a comprehensive study of killer maniacs.
To date, the FBI has materials of detailed interviews with more than a hundred such criminals. They constitute the basis on which the development of methods for their search, detention, interrogation is carried out.
Still from the movie "Maniac" with actor Elijah Wood
The revelations of a famous maniac named T.Bundy. He gave detectives almost a course of lectures on the technology of preparing and committing murders. Acting as a kind of consultant, he helped solve one chilling crime. In addition, Bundy reminded the police of a forgotten truth: a maniac often returns to the place of murder or the grave of his victim. Psychologist J. Douglas decided to use his advice when looking for a maniac who raped his victim, brutally killed her, dismembered, and then scattered pieces in the park.
After examining the preliminary information collected by the police, Douglas recommended disguising the tape recorder on the victim's grave and placing her under surveillance.The skeptical police officers decided to follow his advice. Two days later, at dusk, a young man appeared at the cemetery and went to the grave. Approaching her, he mournfully knelt down and, with tears in his voice, began to beg his victim for forgiveness. The police officers, after listening to the murderer's lamentations recorded on the tape recorder, immediately arrested him. At the trial, he was found guilty. The jury was unanimous in favor of capital punishment.
"The worst sadist can become a normal person, a wonderful friend, a family man, a worker," says Yan Goland, a psychotherapist from Nizhny Novgorod, arguing with a Chicago doctor.
Jan Genrikhovich gives his patients ridiculous nicknames: for the success of treatment, patients must scornfully treat their symptoms, which they previously feared so much – they say, it costs nothing to get rid of them. However, the nicknames were ominous. "Bite the ear" once really bit off the ear of his abuser and was ready to perform even greater "feats", but got to Goland in time.
"Mogil-Mogilych" as an eleven-year-old boy accidentally saw in the cemetery how a forensic expert was opening a woman's corpse, and since then an irresistible desire forced the guy to come to the cemetery at night, pull out fresh corpses and … copulate with them.The angry relatives of the deceased were ready to fiercely deal with the defiler of graves, but he got to the doctor in time.
One of Goland's patients, who could have become a maniac at the level of Chikatilo (let's call him Sergei), but got treatment on time, says "I was not a man for 24 years."
Here is Sergey's story.
… Papa wanted to make Paganini out of Seryozha. But the son did not live up to expectations – and the father beat him on the head with a violin. Then the boy did not turn into Einstein in any way, despite the intense conversations on relativistic mechanics.The teacher-mother lost her temper and slapped her son in the face, unconsciously taking out her inability to punish her husband on him.
The child was so intimidated that he was afraid at school to go up to the blackboard and answer the teacher out loud. His classmates laughed at him, his parents scolded him – and Seryozha began to consider himself abnormal in all respects. Hatred for the people who torture him was born in him. He wanted to become a super personality to crush his tormentors like fleas. The inferiority complex formed by those around him and dreams of revenge crushed in him little Seryozha, who loved plants and animals – his friends in misfortune.
The worst injury he received at the age of 11, when he saw a drunken man who was strangling a cat while sitting in a tree. But, listening to the heart-rending cries of the animal, the little boy experienced a sweet feeling.
Studies have shown that the first sexual sensations are the strongest, they are, as it were, imprinted in the subconscious of a person and since then they guide his behavior. In the future, he can receive satisfaction only in situations that resemble the first, during which the stereotype was "imprinted".
Seryozha had voluptuous feelings in those moments when normal people felt horror. For example, he enjoyed listening to the radio story about how Prince Igor was torn apart by tying him to tilted trees.
At the age of 14, Seryozha learned to simulate such situations: he pierced flies, pigeons, mice. Even the memories of their death throes were very pleasant to him. But the greatest satisfaction he received when blood flowed down his hands.
In order not to lose the sharpness of sensations, it was necessary to constantly increase the "doses" of terrible spectacles.He began to kill animals with increasing frequency and sophistication.
And then the usual "drugs" became scarce – and Sergei began to torture people. He pinched boys and girls painfully and tried to break their fingers. And in dreams he lasciviously ate … human flesh. True, during nightmarish visions, somewhere in the depths of his soul, his first personality began to shout: "You are becoming a monster!"
Internal discord made his life unbearable. Once Sergei hanged himself, but when his body began to beat in convulsions, the rope broke, and he remained alive.Sergei was very scared of his death throes, but even more horror was brought about by the recollection that during his convulsions he began … an orgasm.
Sergei's days were equally terrible life and death. In order to somehow alleviate his suffering, he began to transfer them to those around him. In the crowd, he stuck needles into someone's buttocks – to hear a heart-rending scream and relieve stress. And when he got into the army and took up arms, there was a desire to shoot colleagues.
After demobilization it didn't get any easier.He was defeated on the love front. He only wanted to torment the girls – they fled in horror from his "caresses".
He hated the whole world fiercely. He began to look for secluded dark places with rare passers-by and appeared there with pockets full of instruments for torture. But fear did not allow him to cross the last line. He was already on the verge of insanity or crime.
In 1975, his parents brought Sergei for a consultation to the head of the department of neuropsychiatric hospital No. 1 in Nizhny Novgorod, the chief psychotherapist of the region, Yan Goland.It was from this moment that Sergei began to revive as a person.
Still, the question remains: is a maniac a criminal or a sick man?
OUR PARTNERS
N.Modestov
Maniacs. Blind Death: A Chronicle of Serial Murders.
Thief, embezzler, robber, murderer – any criminal can hope for sympathy and forgiveness from the outside. And not only close relatives or their own kind, but also the society in which he lives. This is how a person is arranged – he seeks to find an explanation and understanding of any actions, even if they do not fit into the framework of morality and law.
But can a sane mind understand the actions of Chikatilo, Golovkin, Spesivtsev? Who will sympathize with them? That is why maniacs, sadists, cannibals, rapists-perverts turn out to be outcasts everywhere – both among law-abiding citizens, and in a barred world, where completely different laws are recognized.
Speaking of sound mind. Medical conclusions about the mental usefulness of serial killers are controversial. An example is the result of a survey at the Serbian Institute of Andrei Chikatilo.Perhaps no criminal, either before or after him, has been subjected to such a comprehensive psychiatric study. The best specialists, the elite of our science, were engaged in the Rostov ripper. Their conclusion is known: Chikatilo is recognized as sane.
In essence, one cannot disagree with such a diagnosis. Chikatilo cannot be called an idiot. Higher education, quite extensive knowledge in literature, awareness in public life, sports, politics, the ability to maintain a conversation, the ability to convince, think logically and quite clearly predict the development of events.Now, knowing all the ins and outs of Chikatilo, it is not easy to objectively imagine what impression he made on those around him. Meanwhile, his wife considered him a caring husband, a zealous owner, smart and not spiteful. Other relatives were of the same opinion. The daughter spoke of him as a kind, gentle person, the nephew considered him erudite, calm, decent.
Will you say – dubious arguments, moreover, heard from relatives, interested people? Well, firstly, who, if not native people, can give us the most accurate description.As for interest, there is no trace of it. Rather, on the contrary, the relatives were depressed and confused about what had happened, no less than others. And they had no reason to shield the head of the family. The family changed their last name, moved to another city, even one wife went on dates with the suspect.
And here's a completely third-party assessment of Chikatilo's personality. Tatyana S., who studied with him at the Faculty of Philology of Rostov University, recalled a fellow student without hostility (knowing who he was and how he became famous): "Modest, easily vulnerable, and therefore avoiding noisy companies, Andrei spent a lot of time in the library, the questions that interested him.The impression I have left is rather good than none. ".
In 1984, Chikatilo went to work in Moscow. As a business traveler, he was given a room in the hostel of the Moskabel plant. The commandant of the hostel Galina L. also remembered a handsome, polite, well-read man.
For the period from 1978 to 1990, the family Chikatilo often changed her place of residence, moved from one city to another, and each time a downtrodden and insignificant person not only made himself comfortable, receiving a service apartment or house, but also bought an outhouse or a shed for auxiliary needs.With the housing problem, tedious and complex (which is even more difficult to solve in our country?), He coped with dexterity, and even had an advantage. In 1989, for example, he came up with a clever combination – fictitiously divorced his wife and will receive an additional apartment in Shakhty. Such an ability to adapt and arrange life is clearly unusual for a feeble-minded person.
I think I have already convinced, but I would like to remind you of another mysterious quality of Chikatilo. For twelve years he committed grisly murders. And for at least seven years, he was the object of an intensive search for all, without exception, operatives, agents and police assistants of a huge country.They searched for him and did not find him. And he tore apart children and women in Rostov, Vladimir, Leningrad, Sverdlovsk, Moscow regions, Krasnodar Territory, Uzbekistan and Ukraine, did not particularly care about hiding traces (of course it turned out, like an animal), easily bypassed ambushes and escaped out of the traps.
Leading specialists of the Rostov Regional Psychoneurological Dispensary and the All-Russian Research Institute of General and Forensic Psychiatry named after the Serbian Ministry of Health of the RSFSR came to the unanimous conclusion:
".Chikatilo A.R. does not suffer from a chronic disease, reveals signs of psychopathy of a mosaic circle with sexual perversions, developed on organically defective soil. In adolescence, against the background of the phenomena of mental infantilism, disorders of head development were revealed, which were expressed in the violation of the biological "base of sexuality (weakened sexual desire, lack of erections) and retardation of psychosexual development with fixation at the erotic phase of the formation of sexuality and a tendency to erotic fantasy of a sadistic nature.
Later in Chikatilo, against the background of the phenomena of violation of heterosexual adaptation, the formation of sexual perversions took place, which in the early stages (until 1978) manifested themselves in the partial realization of sadistic fantasies on pedo-ephobophilic objects, episodes of frottage and visionism. Subsequently, there was a progressive dynamics of the syndrome of sexual perversion with the full realization of sadistic attraction, necrosadism and cannibalism.
Chikatilo A.R., as he did not suffer from any mental illness and retained the ability to be aware of his actions and manage them, in relation to the deed should be considered sane.".
Examination of Chikatilo was also carried out in the Department of Sexopathology of the Moscow Research Institute of the Ministry of Health of the RSFSR:
" Chikatilo A. R. revealed a weak sexual constitution against the background of an organic decrease in the excitability thresholds of ejaculation centers. The formation of attraction was influenced by the character traits of the accused: isolation, lack of contact with peers, a feeling of inferiority, a tendency to fantasize.
Delayed psychosexual development in violation of communication and inadequate fixation on physical "defects" (thin, weak, myopic) led to the inhibition of normal and the predominance of pathological attraction: pedophobophilia (attraction to children and adolescents, as to weaker and with whom communication is not difficult as with peers).Immature, delayed at the erotic stage, attraction, colored by sadism, was transformed into a desire for manipulation of the genitals. The contradictory actions of Chikatilo are due to the peculiarities of his attraction, and he did them for the sake of obtaining sexual satisfaction. "
If you, the reader, now everything is clear – close the book and do not read any further. To me, the conclusions of medical scientists seem completely unconvincing. children under fifty lifetime stab wounds, and then cutting the victim's scrotum or stomach and devouring the testicles and uterus, are called normal and sane, then who are you and me? I don't know about you, but my prospect, even hypothetical, to be in the company with Chikatilo, by no means seduces.
The doctors' verdict, in my opinion, is explained by only one thing: a natural desire to protect society from a cannibal killer. If doctors recognized Chikatilo as sick, he would automatically escape the death penalty and end up in a special hospital. So, theoretically, he could be free after a certain period. As for the division of patients into healthy and unhealthy, psychiatrists themselves are ironic in this gradation.
At the beginning of December 1996, the State Scientific Center for Social and Forensic Psychiatry named after V.P. Serbsky celebrated his 75th birthday. The celebrations lasted three days, scientists exchanged ideas, read and discussed reports, at the end, as usual, a banquet was planned. A good friend of mine took part in this event and heard literally the following from a highly respected Serpov specialist: "Even if the director of the institute gets to us, we will still decompose him into components and will not release him without a diagnosis." In other words, the master of psychiatry made it clear that everyone has a "fad", and it would not be difficult for the specialists of the labor center to discern it.
And the last thing about diagnoses and reasons for actions. If we consider the Chikatilo phenomenon only as a result of the impact on his personality of various complexes and sexual deviations, then the question arises: what is his uniqueness? Thousands of teenagers and men experience difficulties in the sexual sphere to one degree or another. Often, failures lead them to breakdowns, destroy the personality, traumatize the psyche. No one else, but the doctors of the Serbian Institute know this very well. If we recall the ability of doctors to find in the subconscious of patients a tendency to perversion, phobias and pathology.Why then do we not have hundreds or thousands of chikatils?
There are 3 million 600 thousand people with mental illness registered in Russia. Approximately 500 thousand live in the Moscow region. Among them there are many patients with a tendency to violence, including sexual violence. When detectives are convinced at the beginning of the next "series", one of the methods of finding a maniac is to check persons registered in a mental hospital. However, as practice shows, this path does not always bring results.Judge for yourself. Slivko, Ionesyan, Sukletin, Kitaev, Tsyuman, Chikatilo, Golovkin, Chaika – none of these classic killer maniacs was registered as a patient. And no one after examination by psychiatrists was declared insane.
Of course, it is difficult to demand from psychiatry dealing with such subtle and intangible matter (moreover, formed as a branch of knowledge less than two centuries ago), laconic balance and inviolability of formulations inherent in the exact sciences. But one cannot agree with the traditional explanations in such cases.Maybe suggest that we are using the wrong instrument to assess the phenomenon? After all, it is absurd to measure the length of an object with divisions of a thermometer or determine the degree of toxicity of a solution with a litmus test? Although we will achieve the result in both cases, it will have no practical value.
Manic murder is a well-known phenomenon. But the scale that it is taking today requires fundamentally new joint assessments and decisions from psychiatrists, criminologists and detectives.It will no longer cope with the problem with the usual measures and methods.
Officer of the Ministry of Internal Affairs of Russia Ashot Hayrapetyan has been dealing with serial crimes for several years. The opinion of an experienced operative who has studied the most notorious cases of recent decades is of particular interest: "We were silent for a long time, did not want to confess, but in our society there are animals in human form. does not change. Their goal is to hunt their own kind. "
Hayrapetyan gives a real fact an episode from the case of the Leningrad maniac Alexander Leshonk. The offender killed the children, and the "mechanism" of the murder was turned on at the moment when the child asked: "What will you do to me, uncle?" Leshonok writes in his testimony: "Seeing the blood, hearing the crackle of the torn tissues and integuments of the body, I realized that I had done a strong act."
Another confirmation of the hunting and animal instincts of the rippers: none of them will attack men, do not rush to the one who can give a real rebuff.Hence the sad pattern. Victims of serials, as a rule, die, they cannot help the investigation in any way, and the killers remain free and continue the hunt.
Evgeny Samovichev, whose research forensic scientists of the coming century will treat with the same attention as the works of Cesare Lombroso, suggests why maniacs systematically kill people. For them, it is vital and is, as it were, a way of being. At the moment of the death of the victim, the destruction of his body and the release of energy, the killer gets what he is ready to commit any crime for.It is "energized" by the agonizing victim.
The value for a maniac is the crime itself and everything connected with it, the manipulation of the victim, the circumstances of the search for the object, the smallest accompanying details. Hence the amazing memory that serials are distinguished by. Sometimes, many years later, they reproduce the details so vividly and figuratively, as if the crime took place yesterday. The explanation of this phenomenon is in the peculiarities of the psyche of serials. First, they imagine a non-existent episode in their fantasies, then they realize it in life, and later they repeatedly "replay" the details of the crime that excite them from memory.
For the same reason, they often return to the scene of the crime, as Ryakhovsky did, or choose one specific place to "hunt". Chikatilo, for example, left several corpses in the Rostov park of Aviators and in specific areas of the forest belt along the Rostov-on-Don Shakhty railway.
Many maniacs take things, parts of clothing and even fragments of the bodies of their victims as a keepsake. Sophia Bogomolova, a researcher at the All-Russian Prosecutor's Office, studied the case of Robert Berdella, already mentioned at the beginning of the book.It turns out that the sadist kept an archive of more than two hundred photographs at home, where the victims were captured at various stages of the "experiment." He also kept a very detailed diary that any medical researcher would envy. The document recorded the day and hour of each physical contact with the victim. Burdella recorded the method of sexual manipulation with the object of the "experiment", noted the time and composition of the injection and the physiological reaction of the victim. A kind of journal of sexual and medical torture.
Burdella's diary, as well as two skulls and a pouch of teeth of the victims, appeared in the trial as evidence.This is very reminiscent of the story of Slivko, whose amateur films, depicting the experiments of the pioneer leader-murderer on children, became the most eloquent proof of the serial's many years of criminal activity.
Evgeny Samovichev told about the inexplicable mystical craving of the killers to contemplate the fruits of their own activities. In operational interests, he met with serial Kashintsev, sentenced to be shot. The maniac was depressed, indifferent, sluggishly answered questions, absent-mindedly looked around until he picked it up.a photograph of the victim. The picture showed a woman strangled by him. Moreover, outwardly it was an unimpressive fragment of a photo table from a criminal case. It is not clear what Kashintsev found in this photograph, but as soon as he looked at him, his eyes sparkled, his shoulders straightened, the answers sounded clearly and confidently.
The most extensive experience in the study of serial crimes was accumulated in the United States, where in 1978 a special department was organized on the basis of the FBI. Hundreds of cases have been summarized, a huge data bank has been accumulated, methods have been invented that allow to identify a maniac by incomplete search criteria (however, our detectives, especially in large cities, are very skeptical about the effectiveness of such developments).But despite the efforts of the FBI and the police, solving the problem is not easy. As a rule, before being caught, the serial has time to deal with more than one victim.
In England, maniacs appear much less often (by the way, some criminologists consider serial killers to be a purely American phenomenon). Nevertheless, crimes that cause shock in society happen in the Old World quite regularly. One example is the murders in north-east London, which took place near the railroad.
This case brought glory to the psychologist David Kantor, who was able to recreate the psychological portrait of the murderer from the characteristic details of the crimes and thereby facilitate the police arresting him (in some ways his success echoes the work of Alexander Bukhanovsky in Rostov on exposing Chikatilo).Cantor, best known for his "railroad killer", had some very important thoughts.
According to the English psychologist, forensic science is marking time, and the work is carried out basically by the same methods as a hundred years ago, in the days of Sherlock Holmes. As before, crimes are solved thanks to the hard and thankless work of detectives and constables. According to Kantor, the joint efforts of the police and science should lead to the emergence of a new direction of forensic science – "the psychology of investigation", without which it is impossible to successfully fight crime today.
Approximately the same situation has developed in Russia. Although we will argue with the United States and even more so with any of the European countries in terms of the number of maniacs and their bloodlust, the work on solving serial murders is carried out using old-fashioned methods. This is partly due to the lack of legal or scientific standards, which would clearly formulate the concept of "maniac" or "serial". On the other hand, it is difficult to expect great success from the law enforcement system, suffocating due to the growth of crimes of all categories.
Although serial crimes are solved (which is easy to see after reading this book), the operational services are often powerless to interrupt the chain of bloody murders, they do not have reliable ways to identify the rippers.Why it happens?
According to Leonid Utyurin, Deputy Chief Directorate of Criminal Investigation of the Ministry of Internal Affairs of Russia, the problem of the effectiveness of the search for maniacs cannot be considered separately from the complexity of solving murders in general. Over the past years, the burden on the employees of the criminal investigation department has sharply increased. In 1996, the total number of assassination attempts amounted to almost 30 thousand. For comparison: in 1990 this figure in Russia slightly exceeded the 15,000 mark. Meanwhile, the operational composition of the militia has increased by only 20 percent.
"With the same forces," says Leonid Vtyurin, it is practically impossible to successfully solve the tasks before us. Therefore, part of the crimes remains unsolved. Investigation officers for many of them only have time to go to the scene, record the circumstances, and really work on cases not enough time
Another complication is the deterioration of the quality of the operational units.Experienced detectives, having received twenty years of service, retire and get a job in commercial and banking structures.You can understand people. In comparison with the beginning of the nineties, the real wages in the militia have decreased by more than two times. The result of such personnel transfers is the rejuvenation of the threat personnel and the strengthening of those who often break the law.
The point is not that yesterday's detectives, having resigned from the internal affairs bodies, commit crimes. But they give consultations, advice, use all their potential and knowledge, sometimes not knowing who and how will use it. "
According to General Utyurin, today people who do not have legal training are forced to take on the criminal investigation department – yesterday's military personnel, teachers.Lawyers, on the other hand, are more willing to go into business, where they get at least five times more for quiet work in comfortable conditions than in law enforcement agencies.
Another difficulty is the insufficient technical support of the criminal investigation department. The current equipment of the operatives remained at the level of the seventies, and their main "tools", as before, are a pen, a notebook and their own head. Tactics, methods and forms of work are practically not improved due to the lack of modern technical means.Leonid Utyurin is sure: if we want to guarantee the inevitability of punishment for serious crimes, serial murders, which cause a special resonance in society, we need costs, new solutions are needed for operational-search units. One cannot do without serious scientific research, attraction of scientists, the best specialists in this field and a balanced state program.
Today, series in several regions have been recorded in Russia. Here is a brief description of them so that the reader can understand the degree of danger and cruelty of the criminals:
A series of murders of women from November 1994 to March 1995 in the Ramensky district.All five victims were strangled with their own scarves. There are signs of natural and perverse violent intercourse. The bodies were found near the railway platforms. In a number of cases, the victims did not have personal belongings.
In the period from 1989 to 1995, more than twenty premeditated murders of women were committed on the territory of Saratov and the region. An analysis of the case materials suggests the involvement of one or more people in these killings. Mode of action of criminals: in the evening or at night, more often from the station square, the main thoroughfares of the city, women with attractive appearance are put into the car.Some of the victims were drunk or unbalanced, had fashionable expensive things and jewelry with them.
The victims were strangled with a stranglehold or noose made from the victims' clothing. Some of the women were raped. Some of the corpses were subsequently burned. Semen found, fingerprints taken. In one of the episodes, the offender used a Zhiguli car.
During the period from January 1988 to April 1992, 37 attacks on girls and women with the aim of rape were recorded in the Rybinsk and Borodino districts.
The perpetrator tracks down the victims, waiting in secluded places. Before the attack, she is completely or partially naked, puts on a mask, sometimes a scarf or a hat. It attacks most often from behind, sometimes chasing a fleeing victim. Using verbal threats, he grabs the neck with his hand, closes his mouth, gives the victim the position he has chosen, and covers her face. Sexual intercourse is performed in all ways, sometimes masturbates with the victim's hand, undressing her in whole or in part. If an outsider appears, the violent action is interrupted, the perpetrator leaves or escapes.He often starts conversations with victims.
On the territory of Omsk, from September 1993 to May 1994, a series of attacks on women in apartments was committed. Mode of action: the offender chooses the victim in advance, studies the mode of her life. On the day of the attack, she knows for sure that the victim is at home alone. "Leads" the victim to the place of residence or waits nearby. Then he calls the apartment, enters, turns the girl back to him, ties her arms and legs, puts her face down on the floor.
After that, for two and a half hours, he inspects the apartment, looking for gold items, money, valuables.Before leaving, he rapes the victims, sometimes into the anus, locks the door, and takes the key with him. In vidlet, height centimeters, medium build. The hair is dark, straight, short, the nose is crooked, the voice is rough. Can be judged earlier. There are fingerprints.
In the period from September 25, 1993 to February 7, 1995, on the territory of the Leninsky district at the Staroyuzhskoye cemetery and next to it, five women were killed. All crimes have signs of seriality: close localization, time of commission, method of murder and details of the attack (hitting the head with a blunt object, dragging into the bush, tearing and throwing clothes, sexual intercourse with an unconscious victim).There are examples of mockery of a corpse: scorching pubic hair, biting off nipples, inserting sticks or bottles into the vagina or anus. Leaving, covers the corpse with clothes.
Valuables are stolen from the victims – money, watches, jewelry. According to some reports, the age of the offender is about 180 centimeters. Astrakhan, Rostov region
In the period from January to April 1995 in the Rostov region (Shakhty, Ust-Donetsk, Novocherkassk), as well as in Astrakhan in multi-storey buildings, about twenty apartment robberies were committed, associated with the rape of young girls.
A criminal disguised as an electrician enters the apartment where the girl is and demands to be shown where the parents are hiding the valuables. He takes them and, leaving, locks the child in the bathroom. If the value of the stolen does not satisfy him, then he covers the child's face and rapes. Can leave notes. Crimes are committed with gloves. Among the stolen money, gold, video equipment.
A series of rapes in kindergartens. In the period from October 1990 to February 1991 in Chelyabinsk at night, by entering through a window into the premises of kindergartens, several attacks were made on female watchmen with the aim of rape them.There are signs of a criminal.
From August 1982 to June 1989, eight children went missing on the territory of Volgograd. Their fate has not yet been established.
Children are from four to ten years old. Places of disappearance are courtyards of houses, streets, the way home or from home. In seven out of eight cases, missing children occurred in relatively crowded places. All attempts to find any physical evidence of positive results have failed. Testimonies about suspects and their omens, cars and other details are vague, contradictory and often far-fetched.The forensic investigations carried out did not bring positive results. "
The list is far from complete, since it includes the most obvious and high-profile cases. And how many episodes are hiding in the field, how many we will learn after the maniac has been exposed. Who can guarantee that the disappeared on December 10 In 1994 at 11:00 on Novozavodskaya Street in Moscow, ten-year-olds Anya Pavlova and Tanya Pastukhova (their photographs went around the entire capital press) did not become victims of an unknown serial number.Not so long ago a certain Ershov was detained by the military prosecutor's office of Krasnoyarsk. It turned out that a young guy (he served in the army) committed nineteen (!) Murders and eight attempts (including the life of police officers), involving the infliction of grievous bodily harm. Moreover, at the time of Ershov's arrest, innocent people had already been convicted of three murders he had committed. And to whose account should the body parts found every day, especially in large cities, be attributed; arms, legs, heads.Who can say with confidence that this is just the result of domestic showdowns? Remember how many years Chikatilo, Slivko, Mikhasevich, Golovkin were in charge before they ended up behind bars. By the way, many episodes fade away without revealing their secrets. The once loud series of murders and rape of young women in the Neklinovsky district of the Rostov region died out on its own.
The position of the prosecutor's office does not contribute to the identification of serial crimes. Today, only a suicidal prosecutor will want to combine disparate murders or disappearances of children and women into one proceeding.Because the work on the series requires the creation of a special brigade, regular hearings on the progress of the search for the criminal, endless reports to the higher authorities. Who wants the extra hassle?
If we take the percentage of the total number of murders committed in Russia, then the allotment of serials will have a negligible part – about less than a percent. But is pain and blood worth measuring in numbers? Moreover, the victims are the most defenseless and weak – children, women, old people. In addition, the number of identified maniacs is growing from year to year, and there have been no fundamental shifts in the method of identifying them.The most recent example is a series of unmotivated and bloody murders of women in Perm.
From the beginning of May to September 1996 in Perm, in one Motovilikhinsky district, seven girls were killed and four were wounded. No one doubts what a serial killer is wielding. The attacks were carried out on the same days of the week, at night, more often in the morning. The victims are women of average height. It is characteristic that the values ​​of the maniac were not interested, that is, selfish intent is completely excluded, the wounds are inflicted by the same person with the help of a hatchet for cutting meat.And another important detail. All attacks were recorded in a small neighborhood, which can be walked from end to end in a matter of minutes. There are also many signs of a suspect, however, Perm operatives cannot detain the maniac. Well, if this information becomes outdated, and while the book is in production, the serial killer will go to jail.
Two years ago, the All-Russian Research Institute of the Ministry of Internal Affairs of Russia developed the automated information retrieval system "Monster". It was created to reveal the psychological profile of a criminal in cases of serial murder and rape.The information base of the system of signs has been formed, which quite fully describes the event and the main elements of its forensic characteristics. This allows you to develop search versions and outline the circle of persons possibly involved in the crime.
The idea is very good, but, given the extremely low level of computerization and the lack of an exhaustive information base (in the field units, the registration and description of events is, to put it mildly, not correct enough), it is unlikely to make serious changes in the situation.But most importantly, no computer, no technique can help fight a phenomenon, the essence and mechanisms of which we do not understand.
Why does a person start hunting for their own kind? What caused his unbridled desire for murder, what forces are involved in the terrible transformation of an ordinary ordinary citizen into a bloodthirsty sadist? This book does not pretend to be a revelation, it is not suitable as a manual "How to protect yourself from a maniac." It only summarizes some facts and has the sole purpose of drawing attention to the problem of serial crimes.
And yet I will make one assumption.
Death makes no difference for anyone. She is ruthless and blind. But we can see while we are alive.
Why become maniacs, murderers, perverts.
1 from where? there are several reasons. For example, I know the story of a particular pedophile. He was born with multiple heart defects. in theory, it was not a tenant. but a series of complex operations and saved .. and together with genetically vices and weakness was laid in order to have a relationship with a woman. the guy wrote talented poetry…. and graduated excellently from teacher training to get a free distribution. chose an orphanage.
I had a chance to sit in the same cell with serial killers. the main thing that distinguished most of them was the strongest internal contradiction. Self-hatred and fear of one's own death. So, since you cannot kill yourself, then out of hatred and kill others.
2 for fear. and you do not simply be afraid, and then no one will touch you. for there is a simple law of psychology. the victim always finds his executioner, no matter…. little or a lot of them around. So you just don't have to be a victim.
uCrazy.ru
According to Alexander Bukhanovsky, serial murders have neither historical nor geographical boundaries – this is a characteristic of a person. For the first time, the pathological propensity for serial murders was noticed in the 15th century, when the maniac Gilles de Rais, known as Bluebeard, was raging in France, on whose account there were 140 victims. In the next century, Elizabeth Bathory, suspected of murdering 40 to 600 people, became famous in Hungary.
The defining condition for the emergence of the "Chikatilo phenomenon" is the presence of a biological, psychosexual and personal predisposition. But this predisposition is not fatal, but only says that a particular person under certain conditions can become a serial maniac. And this already depends on the influence of the family and the immediate environment. Psychological tension, cruelty, humiliation, hypocrisy, asexual upbringing increase the risk factor. In addition, serial murder is associated with macrosocial processes in society.Unfortunately, in recent years, these processes in our country cannot be called encouraging.
But the most interesting thing is a purely medical rationale for the "Chikatilo phenomenon", that is, changes in the brain of serial killers. Professor Bukhanovsky is sure that these changes can be a prerequisite for the emergence and development of the "Chikatilo phenomenon".
Another risk factor is the difficulty of pregnancy. The pregnancies of the mothers of almost all serial killers proceeded either in a very difficult environmental situation, or in conditions of severe chronic stress.Finally, brain damage during birth.
A group led by Alexander Bukhanovsky examined four patients aged 9 to 15 years with a childhood variant of the Chikatilo phenomenon. And all patients from childhood showed signs of brain damage, minimal cerebral dysfunction. This circumstance became a prerequisite for the emergence of the "Chikatilo phenomenon" and was one of the main conditions for its development. All children suffered from hyperexcitability syndrome in infancy, which later transformed into hyperkinetic disorders.
Thanks to the enormous research work, Alexander Bukhanovsky was able to establish how mental disorders are formed that can turn a person into a maniac.
Although the sophistication of maniacs in the massacre of a victim can strike any normal person, in principle, a general pattern can be traced in the actions of serial criminals.
The sadism of a serial criminal is a kind of self-realization, the purpose of which is to prove to everyone and to himself that he is the master.He proves to himself that he is capable of suddenly becoming a master from a humiliated, slave, insignificance. For a while, the maniac has a feeling of satisfaction.
Practically nothing. He can no longer escape the crime, although he often tries. For example, at some point, Slivko realized that by replaying a car accident in his memory, he gets spiritual relief and feels comfortable. This became a habit: when Slivko was ill, he recalled all the details of the tragedy: a school suit with arrows, a snow-white shirt, a shining scarlet tie, boots polished to a shine.But soon this was not enough, and he begins to fantasize.
As with drug addiction, a maniac develops a psychophysical dependence on a crime. The pleasure from the perfect maniac gets only at first, then it turns into a necessity. Chikatilo, later explaining his actions, wrote: "I did not have normal sexual intercourse with any of the victims. It was a pathetic imitation. "
Serial killers have a phenomenal memory, many in a few years can not only show the place of their "bloody performance", but also describe in detail the clothing, jewelry and appearance of the victim.How can this fact be explained? The fact is that in his fantasies the maniac thinks over and presents the action to the smallest detail, then realizes terrible dreams, subsequently replaying the most acute moments in his mind. With each subsequent murder, the methods become more sophisticated. Scrolling through the memory of all the details of his crimes, the maniac comes up with something new, more terrifying. The maniac always thinks over how he will leave the scene of the crime, how he will bypass possible traps.For example, Chikatilo never forgot to wash his shoes in a puddle if they were dirty.
Why do maniacs kill people
Now to the point.
Mania is directly related to the sexual instinct for domination, which is purely masculine. Everything that we see in the movies, regarding the habits of maniacs, the profile of their victims, places and method of murder is a sexual fantasy that the maniac thoroughly procrastinates on lonely nights while sitting on the Internet or lying in bed next to his unloved wife.Often, when choosing a victim, he is looking for a semblance of a real person that appears in his fantasies, or simply adjusts the victim to his ideal image. So the maniac, one might say, is obsessively in love with each of his victims, but he can express his "love" only by killing her and outraging the corpse.
Remark to the fact – the rule concerns precisely profiled mania, if a maniac kills a Chinese neighbor in a fight, this does not make him Chinese.
Thomas Harris wrote 4 books: Red Dragon (recommended reading and much better films on it), The Silence of the Lambs (an amazing book, but the film is even better), Hannibal (it is recommended to read somewhere 85% percent books, and then close and not find out how it ended.The film is even worse, despite Hopkins and Oldman), and finally "Hannibal. Climbing ". (it is better to pretend that neither the book nor the film exists).
So, in the book and film "The Silence of the Lambs" there is a maniac Baffolo Bill. Spoiler alert: This is a white gay who kills fat white women to wear clothes made of their skin. Here's a prime example of sexual fantasy. Buffolo Bill is "in love" with these girls, he wants to be like them and envies them. He realizes his fantasy by dominating, humiliating, killing and, as it were, reincarnating in them.This is his dream.
Such instincts are completely uncharacteristic for women and are considered impossible by modern psychiatry. Even if a woman likes to dominate and shows a penchant for sadism, her psyche will not be able to single out a "profile" victim because of the greater lability of the psyche, variability.
So a woman can become a serial killer, kill being crazy, but even a serial killer with schizophrenia is not a maniac.
It is at the end of these delusions propagated by the media, Wikipedia, publics with "facts" that these posts are directed.
At the end of puberty, a stable and very specific image of "nice" is formed in him, which he desires. This is where the obvious differences between a maniac and a sadist or an ordinary Internet anonymus are manifested. He does not want to just dominate her / him, nor does he want to live with her / him. He wants to receive it, take it away, absorb it, make it a part of itself. To do this, he can drink her blood, eat part of her body, grab some trophy, or just change into her clothes and masturbate. In popular culture and in American police jargon, maniacs are divided on this basis into vampires, cannibals, collectors, and werewolves, respectively.In the investigation of episodes from a maniac, the first victim is important. It most of all corresponds to the original image, and then everything goes in disagreement, as it wants. Therefore, maniacs often take a dissimilar victim and remake it into an image after death.
However, sooner or later, if he is not stopped by force, the maniac will tie himself. This is due to the atrophy of the sexual instinct and occurs in maniacs earlier than in ordinary people, between 45 and 50 years. However, there are indeed known cases when a maniac continued his activity until 60 and even up to 70 years, but these are rare exceptions.
Sociopathy is a funny and common abnormality, an empathy disorder that I cannot define. I'll explain it with an example similar to what I saw in the Discovery show.
The life of an ordinary person is driving a car on the highway. Other cars are moving around, there are rules, signals, a person observes them or violates them, this already depends on the character and skills.
The life of a sociopath – driving a car in GTA. If there are rules, the player doesn't care, because the rest of the traffic is just a bunch of pixels.The player will not forgive the game if he is really, REALLY punished for the accident or murder. It's just pixels, well!
A list of the 10 most popular professions among sociopaths is circulating on the Internet. He is perfectly correct.
According to Alexander Bukhanovsky, all known serial criminals were unfortunate children who were abused in the family.
Author's photo
Alexander Olimpievich, there is an opinion that there is a special anomalous zone on the Don, contributing to the appearance of serial killers.Is there any reason for this assumption?
In the Rostov region from 1987 to 1997, 34 serial killers were identified. According to these indicators, we became the "champions" of the world. Then the conviction arose that there was some kind of natural anomaly on the Don. But I think this is completely absurd. I think that such a significant number of detainees is due to the high professionalism of the local police and prosecutors. And, believe me, there are a lot of killer maniacs in other regions.
The serial number of murders is not a random factor, it has its own laws of origin and, like a heart attack, cancer, schizophrenia, is repeated with a certain frequency.In some countries it is less common, in others more often. It all depends on social conditions. According to my calculations, made in 1998, 110-130 episodes occur annually in Russia, and over a 10-year period – from 900 to 1000 episodes, as a result of which about 4000 people die. These calculations were confirmed by the General Prosecutor's Office and corresponded to the real number of criminal cases opened. The problem lies in the detection rate of such crimes. According to statistics, from 15 to 20 thousand people disappear in Russia every year, many of them become victims of serial killers who cleverly hide corpses.And here, unfortunately, it is believed that if there is no corpse, a person is alive.
Rostov was ahead of the United States in the search and capture of serial killers. Even the FBI, where I lectured, cannot boast of such indicators. The fact is that even during the capture of Chikatilo, we organized a unique tracing system, in the creation of which I was directly involved. The idea of ​​its development belongs to the former chiefs of the Don police, Mikhail Fetisov and Viktor Burakov. The concept developed by us assumes that even before the arrest of the criminal, his atrocities should be singled out in independent series, and not considered as isolated murders.Usually psychiatrists help the investigation when the maniac is already caught. But they can, based on the experience gained by psychiatry, predict the actions of the killer, giving advice to detectives, directing their search. For two years I gave lectures to investigators, helped in some operational activities. And so a new science arose – criminal psychiatry. If such a system were created everywhere, many of the bloody fantasies of maniacs would remain unrealized.
In the Rostov region, 85% of serial killers were detained as a result of targeted operations.In addition, the average length of episodes in our country is less than a year. And remember how long they were looking for Chikatilo – ten years. Serial killers are caught much faster today. For example, the maniac Krishtopu, despite the fact that he came from another region, was detained after he committed two murders.
– Are there general principles by which a serial killer develops?
At the Serbian Institute, my student defended her dissertation on murderers, studying 57 dangerous criminals who operated in the region from 1987 to 1997.Of these, 34 were serial killers. It turned out that the criminal "career" of most of them (92%) began before the age of 30, and the predisposition to murder developed according to the same laws. There are certain factors that are "imprinted" in the brain over time. Combining them, like in an atomic bomb, creates a chain reaction. It is not a day to become a maniac. This is a long-term process, the roots of which go back to childhood.
The serial killer clearly shows specific changes in the brain, which can be detected using nuclear magnetic tomography.Another equally important factor is a difficult pregnancy, which takes place under conditions of either a difficult environmental situation or chronic stress. The mother of one of the serial killers said that during pregnancy she worked in the most toxic workshop of one of the chemical plants and she had a very difficult birth. Almost all serial offenders suffered brain injury during childbirth.
Plus the specifics of upbringing. Almost all serials were brought up in single-parent families. The children were treated very strictly, they did not receive warmth from their parents.Such children hide from reality in a fantasy world that they themselves create.
As an example, you can take Yuri Tsyuman, also known as Chernokolgotochnik. Cruelty and violence surrounded him from early childhood. Tsiuman grew up in a family of alcoholics, where scandals arose regularly. The mother constantly beat the boy, threatening to hang him up or strangle him with a rope for disobedience.
And here is another example, when a grandmother, trying in every possible way to protect her grandson from the influence of disadvantaged peers, strictly followed him and demanded absolute obedience.She forbade playing with the neighbour's children, and if the boy ran away, she drove him through the whole village with twigs, like cattle. With the "educational" purpose, the grandmother put him on a chain, girding his waist and "chaining" him to a tree. The child was constantly humiliated, which later formed a killer in him.
The most famous serial criminals, including Chikatilo, were unfortunate children, objects of violence.
– Is a person with a set of such pathologies doomed to become a maniac?
It is quite possible to stop a person at a dangerous line through complex treatment.But you cannot count on a quick result: the treatment and rehabilitation of people with dangerous sadism is quite difficult. There may be breakdowns.
Once a young man approached us, explaining that only in the cemetery he can enjoy intimacy with a woman, and during the act there is a desire to hurt his partner – to hit or bite. We started treatment, but soon the patient's father arrived, who forbade the young man to undergo rehabilitation, arguing that "his son is not crazy."
We are currently treating a 42-year-old patient who speaks extremely negatively about women. We identified in him a sadistic craving for children – pedophilia. After many days of discussions, he realized that he had only two ways – criminal and medical, which could help him. And he voluntarily chose the second path.
– So serial killers need to be treated, not judged?
I do not know of a single serial killer in Russia or abroad who has not been officially diagnosed with a psychiatric diagnosis.But the diagnosis is only one part of declaring a person insane. The depth of the defeat of the psyche, the ability of a person to realize the nature of his actions, their social danger and control them are important.
There is another side to the problem. It turned out that after each release from prison, which seemed to be supposed to fix them, the frequency of crimes only decreased. The fact is that, as with drug addiction, a maniac develops a psychophysical dependence on sadism. Murder becomes an exciting factor for him.This is what gives rise to the serial nature of crimes. It's a disease. I am not making excuses for these people, but they need medical attention.
– On what grounds can parents understand that a child has problems?
First of all – isolation, the desire to avoid communication with peers, the inability to stand up for oneself.
In my practice, there is a case, by the way, the only one in world practice, when a serial killer was diagnosed 12 years before he started killing people.Anton's mother asked for help when her son was only 9 years old. He killed animals. He especially hated hedgehogs, did not spare cats and dogs. Watching his death throes, the boy masturbated. Even in his youth, he often repeated: "I am afraid to become the second Chikatilo." We have been working with Anton for almost 10 years. He began to communicate easily with his peers, and he also had girls. It was a success. But over time, he and his mother felt that it was possible to interrupt the treatment. And a year later everything returned to normal, and Anton began to kill.He will be sentenced soon.
Recently, disfigured girls with traces of sexual violence began to be found in different districts of Rostov. Another maniac?
I still can't tell if this is a maniac. This is the competence of the investigating authorities.
Rostov-on-Don
Why Chikatilo became a maniac – how he got injured when birth, for which he ate a close relative and why painfully destroyed cockroaches. The story of the transformation of a simple Soviet boy into a cruel ripper.
Forensic psychiatrist Fyodor Kondratyev, who did the examination serial maniac Andrei Chikatilo made a sensational statement:
"It is not his fault that he could not overcome his attraction, because he he suffered himself. "
The expert also emphasized that for Chikatilo himself, the behavior was a "normal variant", but he was not susceptible to schizophrenia. On the formation of the image of a maniac was influenced by a "whole bunch" of factors: childhood trauma, cannibalism, tragic war years, a dysfunctional family environment and bullying at school.
Ukrainian boy a cruel sadist. As if someone deliberately folded life puzzles so that a person would go crazy and take revenge on humanity.
Andrey Chikatilo was shot in 1994 for the murder of 53 human. They could not catch him for more than 12 years due to the lack of experience in the USSR in recognition behavior of maniacs and the formation of their psychology.
Difficult childbirth and family problems
Expert of psychiatry Alexander Bukhanovsky, who was the first "Split" Chikatilo during interrogations, in one of the interviews he said that the accused had organic brain damage, which was associated with adverse childbirth and head injury.
"This was a man with organic brain damage and subsequent changes in character. "
According to the recollections of a local resident Matvey Boroduli, this corresponded to reality – Chikatilo's mother after a major first son Stepan had a rapid birth right during the sowing season, after which the infant barely survived. The boy had hydrocephalus, excessively large skull, he was tormented by headaches, sensitivity, vision problems.
To this was added the difficult situation in the family.Grandfather Chikatilo was unfairly dispossessed, his father fought at the front, but after captivity he was repressed. Due to thinness, inattention, uncleanliness, the boy was very teased at school, he was deprived of his paternal protection, so resentment against people became accumulate since childhood.
Times were tough. Before the war – hunger, a series dispossession, atrocities of local commissars. During the war – carts with corpses, explosions, burnt houses, constant fear. Already at the age of 5, Chikatilo had seen enough of such nightmares that could cause mental damage in an adult.After the war – again hunger, mother's beatings, rejection of loved ones.
Forced cannibalism
Left a strong mark on the personality of the future maniac mental insanity caused by the fact that relatives (and according to others according to the mother herself), the eldest son was stabbed to death during the post-war Stalinist famine. In those years, Comrade Stalin gave grain for export, or put it in reserve (where more than a million tons have rotted), and starved the Soviet people.
Desperate family, looking like next door families die one after another, was forced to fight for survival by extreme methods.They decided to eat the elder, since he was already a teenager, and he required much more food than the younger.
The naughty and light-eyed thin Stepa, who taught the little Andryusha to make whistles from willow branches, stunned with a wooden deck, and then butchered in a barn. Andrey entered the barn at the moment when mother and uncle Mitya "Shredded the foreskin into nickels" and put it in a jar for pickling with dill umbrellas. The boy who loved his brother lost consciousness.
The psychological trauma was so serious that Andrey until the end of the hunger he suffered from enuresis.He constantly dreamed of musical whistles, which the older brother cut into nickels.
According to some criminologists, the story with his brother was fictional, however, too many cases of proven cannibalism have been observed in those years, and Chikatilo himself was clearly fixated on this episode.
First love
The third reason is failure with girls. Problems with potency and ejaculation, canvas panties stuck together from wet dreams were delivered to Andrey Chikatilo is a lot of trouble. While his peers happily jumped near volleyball net, the future maniac pulled out the wings of flies and set fire to red cockroaches.
After the army, Chikatilo fell in love with Tanya Narizhnaya. They met, but the first attempt to master each other in the hayloft ended failure. The girl foolishly blabbed all over the village that Andrey had problems on the male side.
I had to run away in disgrace from the village. It inflicted another severe psychological trauma in terms of the genital area.
In the future, Chikatilo lost his virginity with a woman who was much older than him, and reacted with understanding to the boy's shyness.The process itself took more than a week – Chikatilo was so worried and afraid that the body for a long time refused to activate the male reflex. However, the maniac had a wife, daughter and son, and there were residues of semen on the bodies of the victims, which speaks of complete physical health.
Chikatilo possessed a fine soulful architecture. In his youth he was afraid to take the girl by the hand in the cinema, was brought up on the ideals of pure love. But excessive enthusiasm for Marxism, lack of outlet for sexual energy (masturbation was then forbidden), internal self-torture and isolation, and also psychological trauma was the reason that Chikatilo did not go to poets, but became a maniac.
Go and Look
Is the emergence of a new Chikatilo possible today? As seen, for a person to become a maniac, many of the most various factors affecting the psyche.
The likelihood of this is very small, especially in a civilized a society where there is no hunger and war, and children with disabilities from the hospital accompanied by doctors.
Nevertheless, if we take statistics, then every 10-20 years the world shocking the crimes of another serial killer.How many were already in Russia since the 2000s? Pichushkin, Voronenko, Popkov. Still not found Danilovsky maniac …
Even when there is no shocking news on TV about new victims, each of us, following a stranger through a park or forest belt, risks becoming the prey of the new Chikatilo.
Instruction
Psychological trauma of childhood. Socialization of the individual begins with the family. If at the initial stages of formation the child finds himself in a negative environment, his development is going wrong.An inferiority complex most often develops in a child due to the fact that parents demand a lot from him. They want to raise a child prodigy, but the kid does not live up to expectations. He is constantly punished, scolded, shouted. At school, he becomes the object of ridicule, as he is afraid to answer the teacher and remains silent. All this gives rise to hatred of people in him. He finds a way to take revenge on the offenders through violence. Later, already an adult maniac simply cannot stop, starting to kill everyone who does not like him.
Problems with the opposite sex.The main factor shaping the idea of ​​sex is associated with the first experiences in this area. If they fail, it leaves an imprint on a lifetime. Many maniacs experienced difficulties in communicating with the opposite sex, which led them first to a state of embarrassment and indignation, and then gave rise to rage and a desire for revenge. If a person was sexually abused in adolescence, it is possible that in the future he will try this model on his future partners. So, there is a possibility that he will begin to enjoy, repeating the actions that were once performed on him.
"R-complex". There is a theory that people become maniacs because of the different structure of the brain. Paleopsychologists say that the mind controls the primitive brain. For some people, the latter gets out of control and begins to direct the actions of a person. Then the individual acquires the motives of the behavior of the great ape and ceases to moderate his anger, pouring it out on those around him.
Physical injuries. Speaking about physiology, it is important to note that a person who was previously completely normal can become a maniac.He could get a brain injury, damage one of his zones, which are responsible for the correct perception of reality. Most maniacs lack the instinct of self-preservation, fear, aversion to blood. They are like two-year-olds stuck at this stage, ready to smash and break. When it comes to physical trauma, it is worth mentioning that external deformity, however small, can sometimes also indicate a person's propensity for cruelty. He was probably teased and humiliated for his lack, as a result of which his self-esteem fell, and the desire to assert himself through others increased.
Extraordinary imagination. Talented and creative people often become maniacs. They are looking for ways to expand their consciousness, trying to get to the bottom of what is happening. For them, a person is like the mechanism of a clock that needs to be disassembled to see what is inside. Most of the maniacs were excellent artists, musicians, and connoisseurs of fine cuisine.
Note
A maniac can be an exemplary family man and an exemplary worker. It is difficult for an ordinary person to figure it out.This is why serial killers are so hard to find.
Sources:
Article about psychologists and their experience of working with maniacs
The name "affectionate killer" is applied to the disease hepatitis C. This nickname was given to the disease because of the nature of its course – it slowly destroys the liver and is asymptomatic until it begins to develop into a more serious form, causing cirrhosis or cancer later …
Causes and symptoms of the disease
Hepatitis C was discovered relatively recently.The disease was included in one of the most dangerous for humans among all infectious infections. According to some estimates, the disease may become one of the most common over the next 20 years.
Infection occurs through the transfusion of already infected blood or by injection, as well as through the administration of drugs that were also obtained from infected blood. You can get the virus by injecting non-sterile syringes, which increases the risk of getting the disease – about 20% of all infected are people who have used intravenous drugs.Also, the virus can be transmitted through unprotected sexual contact, during the process, acupuncture procedures or in the process from the mother to.
During the course of the disease, the patient's blood is dangerous for healthy people.
Among the symptoms of the disease are nonspecific: fever, general weakness, joint pain, nausea and loss of appetite. In some cases, symptoms that are more obvious for hepatitis occur – a noticeable enlargement of the liver, yellowness of the skin and mucous membranes, itching, darkening of urine and discoloration of feces.The acute period of the disease passes in about 25 days, but in some cases the disease can be quiet and quickly become chronic. This is why hepatitis C has been given the title of "affectionate killer".
There is currently no vaccine for hepatitis C.
Diagnostics and treatment
Clinical diagnosis is made using special laboratory blood tests. Tests are taken, from which the presence of antibodies to fight hepatitis C, antigen and the virus itself is detected.Due to frequent mutations, the virus is not destroyed by antibodies produced by the immune system, and its course only slows down.
Ultrasound of the liver is also done to detect the disease, sometimes a biopsy is used.
Antiviral therapy is used for treatment, which can reduce the activity of the virus itself. Specialists prescribe interferon and ribavirin, as well as drugs that strengthen the immune system. Treatment can last from 4 months to 1.5 years, depending on the type of hepatitis C and its response to medications.The course and dosage are selected in accordance with the individual characteristics of each patient. It is impossible to achieve a complete cure from the virus, but it is possible to bring a stable remission and the body's ability to suppress the activity of hepatitis C.
.