How should hockey equipment fit: Crash Course for fitting Hockey Equipment
Crash Course for fitting Hockey Equipment
If you're looking to start playing hockey you will need to get proper fitting hockey equipment. This can be a confusing process if you've never played before. We recommend going to a good local hockey shop with knowledgeable staff to answer your questions and help you find the right fit, but that isn't always an option, and some people like to do a little research first.
I've teamed up with Hockey Supremacy to create a hockey equipment fitting cheat sheet filled with quick tips to achieve proper fit on all pieces of hockey equipment.
It's important to choose the right piece of equipment that fits you. Not only will you be better protected, but a proper fit should give you the mobility you need on the ice to play your game without any restriction.
Here is our crash course on equipment fitting from head to toe.
Helmet
Look for adjustments on the sides of the helmet. Make sure you choose a helmet size that is closer to your head circumference before starting to adjust it for more comfort.

For a detailed guide visit our hockey helmet fitting guide
Helmet Cage
It may not be the same size as the helmet.
Your vision must be clear when you look forward (eyes aligned in-between the bars).
Your chin must be centered with the chin cup, with a maximum of ½ inch space in between.
Shoulder Pads
The tip of your shoulders must be centered with the shoulder cups.
Make sure to keep a little bit of room between your shoulder pads and pants at the front when you are standing.
Once on the ice you will be slightly bent forward. The right spacing will prevent you from feeling limited in your movement while keeping you protected when in your regular hockey position.
The level of protection will vary as well depending of your priority or level of play. Some models offer more protection; however, they can feel a little bit more restrictive. This is really a personal choice.
Elbow Pads
Try them with your shoulder pads on and gloves to choose a model that doesn't restrict you from moving with as little space as possible in between.

Tighten the straps and make sure they are the right length, so the velcro stays tied under your jersey when playing.
They should be tightened enough to stay in place if you fall.
Gloves
The glove wrist cuff should be aligned with your wrist.
Your finger tips should barely touch the end without having you to force against the material in between the fingers. It should stay comfortable when moving your fingers.
Some models or brands feel more loose, and others have more of an anatomical feeling. It's really a personal choice. Grab a hockey stick and see what feels comfortable for you.
We go into more detail on our Hockey Glove fitting guide
Pants
The bottom of the pants should arrive on the kneecap or just a little bit higher.
Try them with your shoulder pads on. There should not be any space, or very little space in between them at the back when standing. It's okay if they overlap a little bit, as you will be bent forward when you skate.
For more help visit our detailed hockey pants fitting guide
Shin Guards
Try them with your skates to have a better idea of the length you need. The length may vary depending if you play with your skate's tongues under your shin guards or outside. You want to be protected as much as possible.
Once your kneecap is in place, tighten the straps and make sure they are the right length, so the velcro stays firmly tied under your hockey socks.
Your kneecap must stay centered at all time, make sure it's tightened enough to stay in place during the game.
Shin guards that are too long are more likely to move and feel uncomfortable when skating.
Need more help? Visit our shin pad fitting guide
Skates
Your heel should not move when walking with the skates.
Your toes should barely touch the end.
You may want to lace them all the way to the top if you are a new skater.

However, advanced players will prefer more mobility on the ankle.
There should be as minimal space as possible in the skate to avoid wasting energy.
Most skate sizes are offered in 2 different widths: D is narrow or regular, EE is wider. Other widths are available but harder to find
Depending on your feet size and width, you will want to try different model and brands to see which one fits better and offer the best comfort for you.
Still have some questions? Visit our hockey skate fitting guide
Thanks to Team Supremacy for this helpful equipment guide
HockeySupremacy.com is the largest Canadian online hockey store. We pledge to offer the best prices and a first class service. With our free shipping and returns over $149 policy, our loyalty program, live support and price comparison widget, we claim to be Canada's #1 online hockey equipment retailer. Our team of experts and passionate hockey players is at your service for any questions regarding how to choose the right equipment for you.
How to put it on, wash and how much it costs -> FAQ
What is hockey padding

Ice hockey player padding: What do hockey players wear?

How do hockey fit?

How do you put on your hockey equipment?

How much does a set of pads cost?

How heavy is the padding?

How to wash and store hockey sportwear?

Hockey Pads & Protective Gear: Everything you need to know
What is inlcuded in hockey padding? How much does it weight, how do you put it on properly and how do you care for your jersey and equipment? You can find out all this here.
What makes padding good?
The game on the ice is intense: fast breaks, hits against the boards, sharp blades and a lightning fast puck make hockey exciting yet dangerous.

In order to keep the risk of injury low, well-fitting and solid padding is extremely important. When buying your equipment, try not to save money. Find high quality gear that protects and fits right.
Good hockey equipment should
protect against injury
rescrict your range of movement as little as possible,
be light
Ad
Shin guards or leg pads are essential to protect against bruises: the chest and shoulder area in particular must be well protected. Elbow, knee and shin guards are also essential.
The head is protected by a good fitting hockey helmet: The outer shell is made of hard plastic and withstands shocks. The foam inside the helmet protects the head of the player.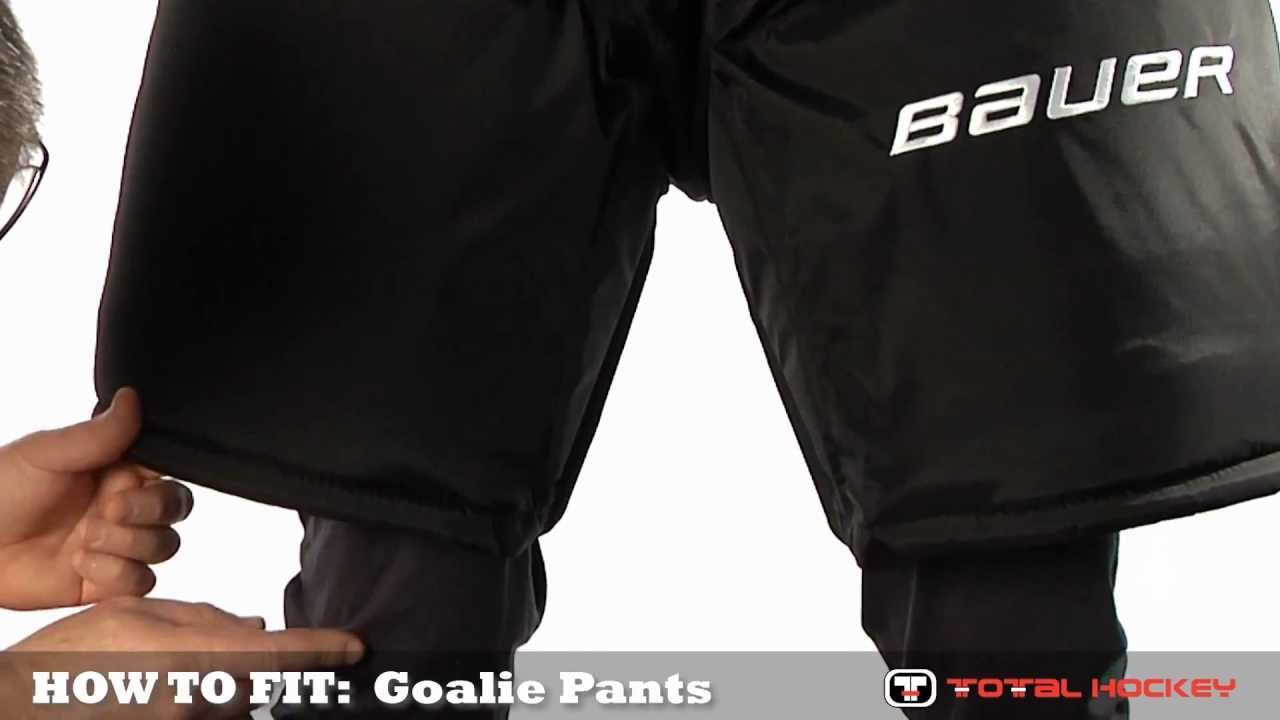 The chinstrap can be adjusted so that the helmet fits snuggly and does not move. Additional ear protection is recommended.
The skates need to withstand enormous strain and fit well so that there are no injuries to the foot or ankle. The skate should fit tightly and the laces bound firmly so that the shoes fit snuggly.
Ice hockey players wear special skates that are ideal for fast-paced play on the ice.
Did you know? The blades of hockey skates are sharpened differently than, for example, the blades of ice skates. They are shorter than the skate itself and have a high curvature (so-called rocker), which means that the skates have a relatively small area of contact with the ice. This makes its wearer particularly nimble and able to quickly change direction – which is particularly relevant for forwards. Defenders usually use skates with longer rockers as defensemen so they are more stable and can glide quicker.
Hockey Equipment: What's included?
In principle, the same components belong to the equipment of the goalie and players. If you are a goalie, you need some extra padding.
Equipment for players
Hockey players need to have the following equipment:
What's included
Helmet (with plexi or grid visor)
Chest pad
Neck protector
Jersey
Elbow pads
Gloves
Thermal underarmor
Nut cup
Leg pads
Pant shells
Hockey socks
Skate protectors
Shin pads
Tip: When training off the ice, we recommend the Fitness Jersey in design of your hockey jersey.
Design your own custom Hockey Performance Jersey in the owayo 3D Designer:
Necessary Equipment
Puck
Ice hockey stick
Ice hockey bag
By the way: We recommend using tape on your hockey socks so that your shin guards don't slip while playing. Alternatively, go with Hockey Socks with velcro to secure the socks to your pants. Also tape your stick for added grip.
Special goalie equipment
Goalies need the same basic equipment as players. However, goalminders have extra equipment, such as
Goalie Mask
Neck Protector
Chest Protector
Jock Strap
Catching Glove and Blocker
Leg Pads
How are hockey jerseys sized?
How do you find the right jersey size? We recommend that you order Samples to try on from us.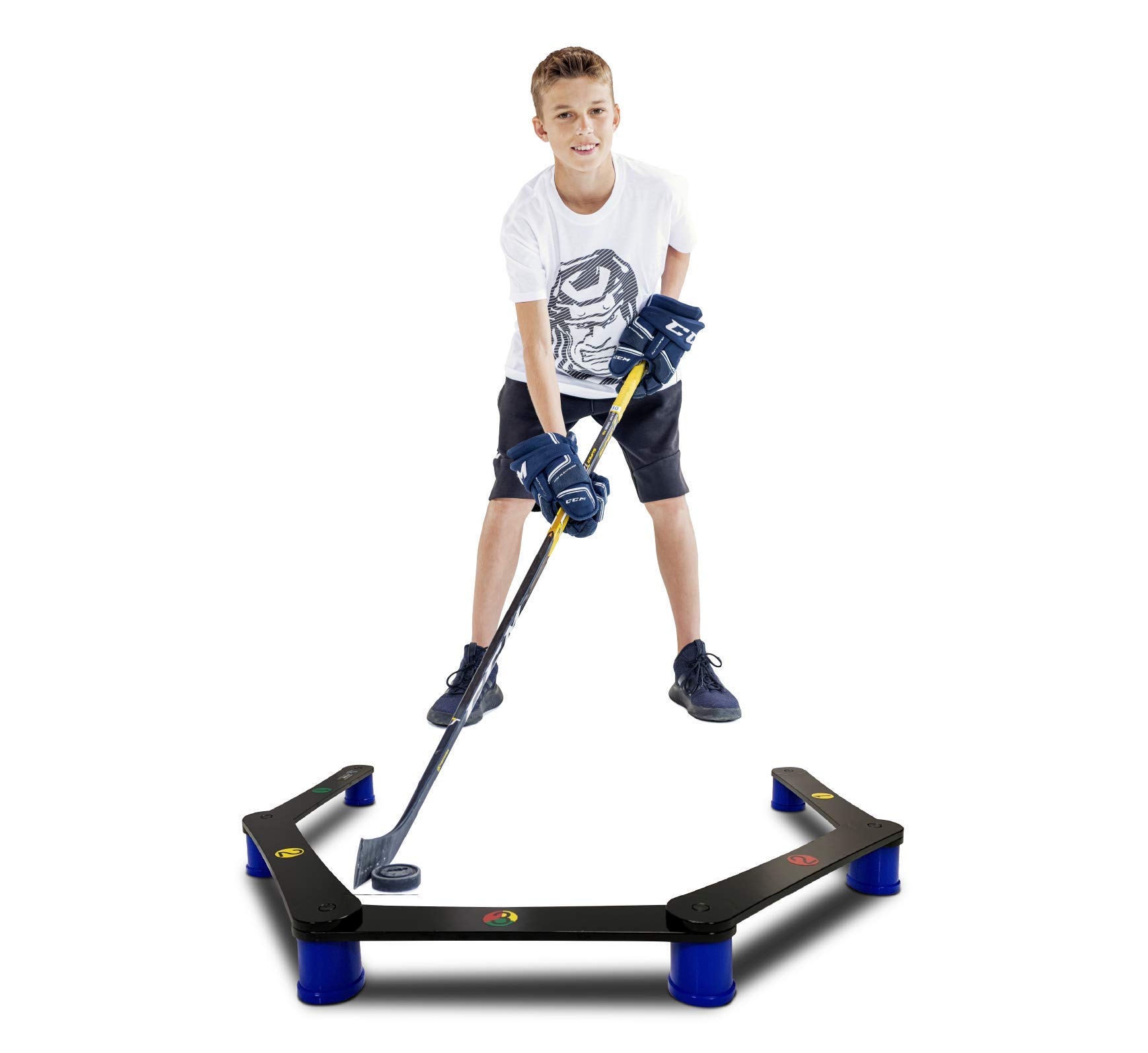 That way, you can find the size that fits best for you.
Alternatively, our size chart can help you find the right size based on your measurements. Just measure your chest circumference by measuring around the widest part of your chest.
Just compare your chest size with the information on our
CENTIMETERS
hockey size chart pdf or
INCHES
hockey size chart pdf.
By the way: With us you can order all jersey sizes as goalie sizes – the main difference is the sleeves. The sleeves on the goalie jersey are wider to accommodate the added gear. You can also choose the type of collar, whether soft, breathable or robust. Our jerseys also feature a mesh insert at the arm pits for added ventilation. »» Discover your design options now
How do you put on your hockey gear?
We've already mentioned that hockey players wear many kinds of padding.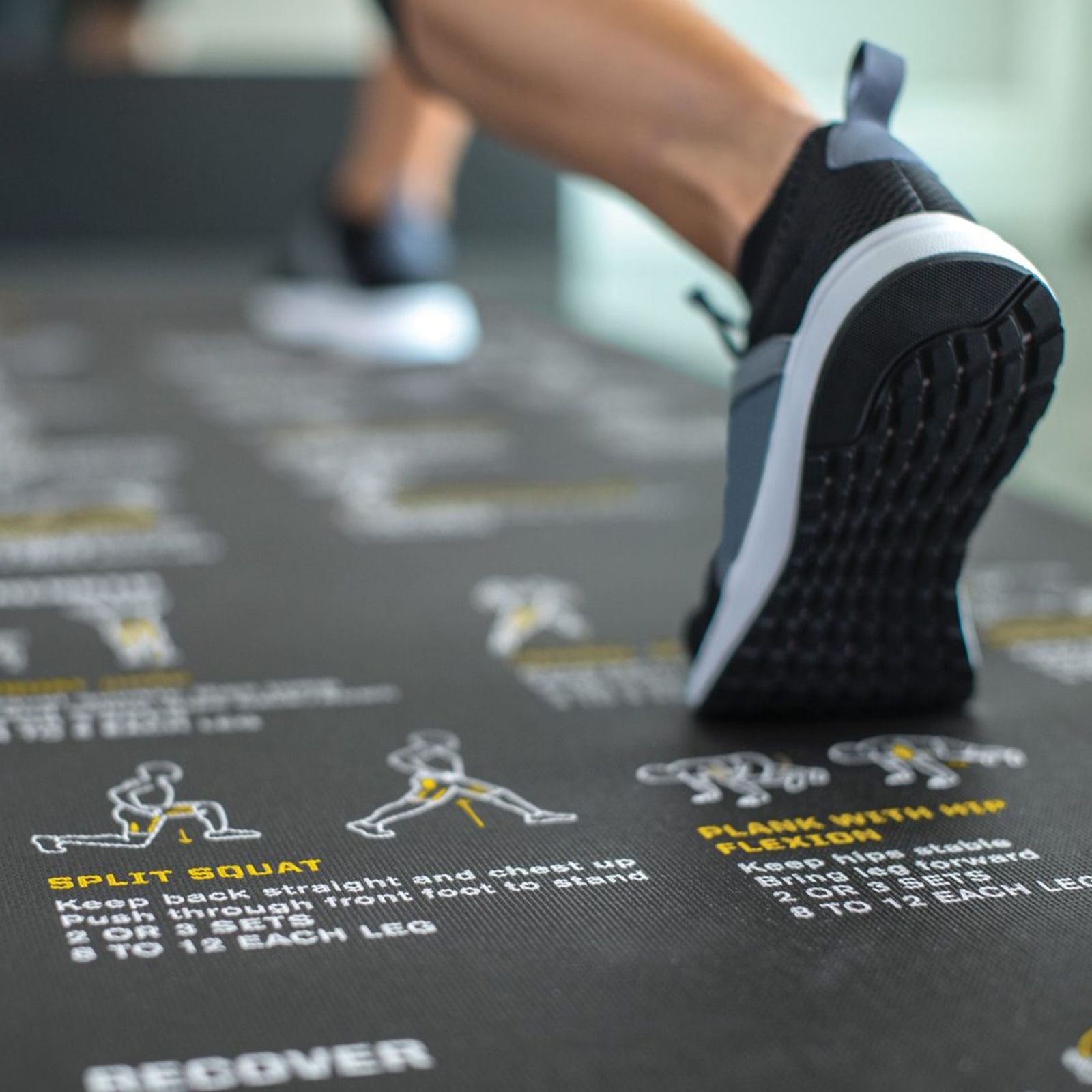 But how do you put on a jock strap, jersey, pant covers, chest pads, etc.?
In the following video, Marcel from "Marcel's Hockey School" shows you how to wear padding:
How much does hockey equipment cost?
How much your hockey gear costs depends on your experience. Depending if you are a beginner or professional, or want to buy hockey equipment for your child, the cost will depend on your situation.
Beginners: For beginners you should expect to pay about 200 Euros/Dollars – for the helmet, stick, gloves and skates.
Advanced/Professionals: If you are looking for higher tier gear, you can expect to spend between 500 and 1,000 Euros.
Ad
Children: If your child wants to play hockey, it is not absolutely necessary to buy expensive protective equipment immediately.

Your local hockey club may offer introductory courses and provide the equipment. Or you can buy clothes from other hockey parents whose children have outgrown them.
Were you aware? Ice hockey sticks used to be made of wood, nowadays they are made of composite materials like carbon. They do not shatter as easily as wooden sticks, but wear is enormously high, especially in professional leagues: Pro Stock Hockey states that "Blackhawks equipment manager Troy Parchman said in 2015 that his team typically breaks at least two to three sticks per game".
Hockey helmets usually come with a metal mask to protect the face.
How heavy is hockey equipment?
Ice hockey players generally carry a lot of equipment, and that means a lot of weight. The equipment for field players weighs around eight kilograms.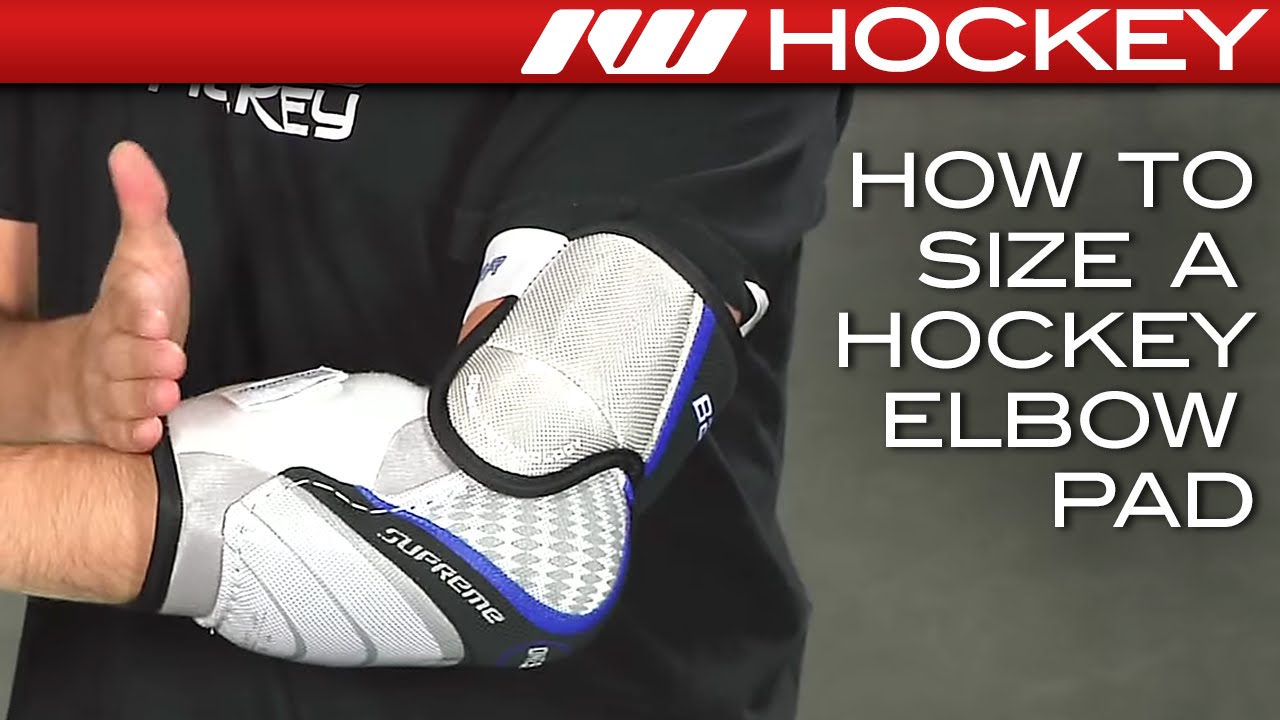 Goalies can have have up to 20 kilograms of padding:
Leg Pads: approx. 5 kg
Skates: approx. 2.5 kg
Catching glove and blocker: approx. 2 kg
Stick: approx. 1 kg
Add to that the mask, jock strap and other padding.
As a goalie you sweat a lot – also thanks to 20 kilograms of added weight in equipment.
How to wash and store hockey equipment
Pooh, that stinks! So that the equipment doesn't smell too bad, you should hang it up immediately after playing to dry. If the used clothing stays in the hockey bag until the next practice, bacteria could start growing. This means: Your hockey gear can get moldy if you don't air it out.
Instead of hanging up your equipment after training, you can also store it after drying in airtight plastic boxes to prevent unpleasant odours.
Tip: Antibacterial sprays can help to reduce odour.
Wash your functional clothing you wear under your gear. Read in our magazine how to wash and care for your sportswear properly.
The following video will show you how to wash the different parts of your hockey gear properly:
Individual hockey sportswear for your team
Ice hockey jerseys not only protect the players, they provide a unifying effect for the team. Create a unique hockey jersey that will make your team stand out.
Here are some examples design our customers have come up with:
Discover ice hockey products in the owayo shop and design your own custom hockey sportswear!
Or read more about ice hockey in our magazine:
Shooting in hockey: How to hit those shots
Ice hockey positions: Everything you need to know
Why American hockey rinks are smaller
Ad
Picture credits: © gettyimages/ronniechua; Picture 1, 3, 4: owayo; Picture 2: © gettyimages/Mikhail Rudenko; Picture 5: © gettyimages/francisblack; Picture 6: © gettyimages/Photodisc.
Guide To Hockey Protective Equipment
Before you take the ice, you've got to get the right gear.  Use our recommendations to make sure you've got everything you need, from opening faceoff to the final whistle. Keep in mind this hockey protective equipment guide covers gear for every player except goaltenders. Take a look at our article on how to buy hockey goalie equipment for more.
HELMET & FACEMASK 
Hockey helmets are required at all levels of hockey. Hockey helmets are typically available in a one- or two-piece design, with the two-piece design offering a more customized fit. Inside of each helmet is a liner that helps absorb impact while enhancing comfort—safety experts recommend padding that is at least 5/8 inches thick.
Unless you're a pro, your helmet will need to have a face mask—they are required up through the collegiate level. There are three main types of masks:
Wire cages consist of a metal or composite shield that covers the entire face area. Wire cages provide more protection and do not fog up like face shields.
Face shields feature impact-resistant plastic that covers the front of the face. Some players prefer face shields because they provide better overall vision.
Combination masks offer the best of both styles, with a clear plastic shield to cover the upper part of the face and wire mesh to protect the lower jaw and add ventilation.
SHOULDER PADS 
Hockey shoulder pads provide protection for the collarbone, upper chest, upper arms and, of course, shoulders. Choose the amount of padding you need based on your position and style of play:
Forwards may prefer lighter-weight pads that offer more freedom of movement.
Defensemen should look for larger pads that provide ample protection for shot blocking.
Pad sizing is available according to body type. To find your size, wrap a tape measure around your chest just below your armpits.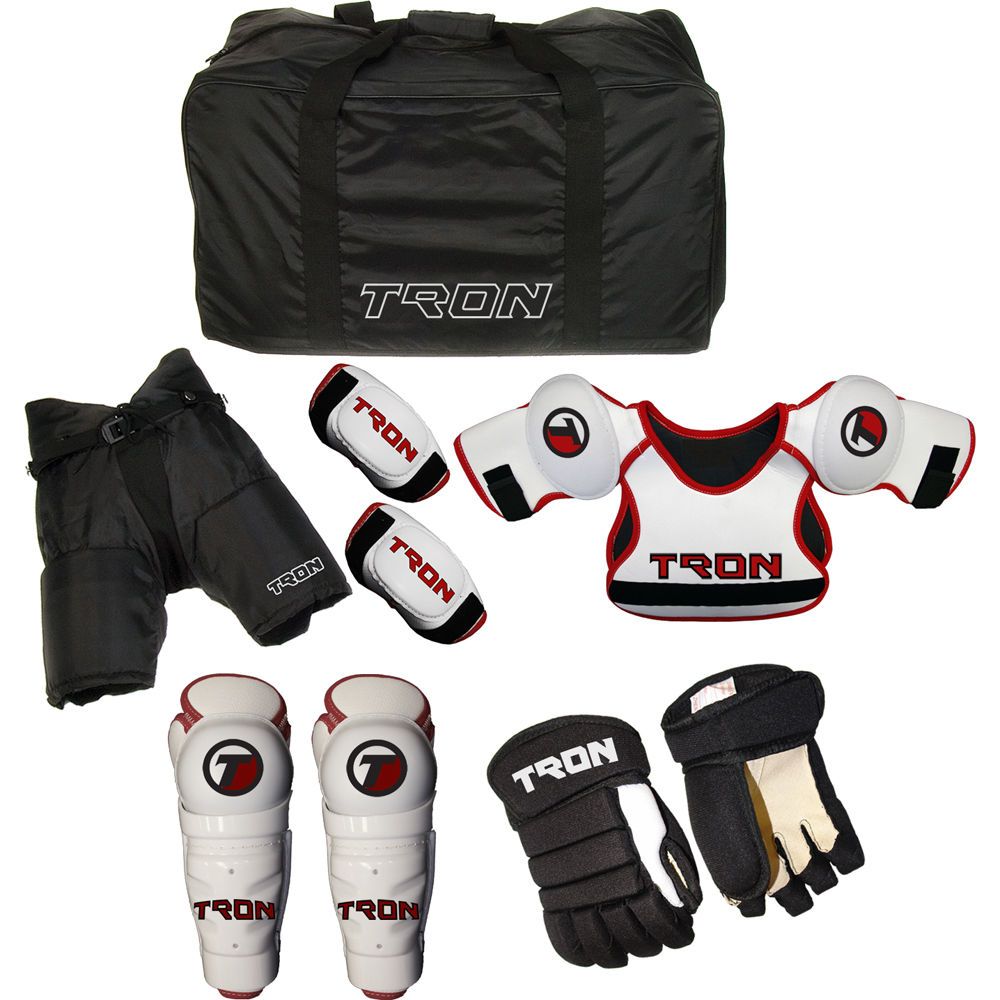 You can then use the following chart as a general guide to choose the size you need:

ELBOW PADS
Elbow pads cover the area from just below the shoulder pad to just above the hockey glove. They help protect against painful bone bruises, and even fractured elbows, from falls, or being hit by a stick. Most elbow pads are adjustable and are secured with Velcro straps, so sizing is general according to body size.
There are also varying numbers of straps available on different pads to help with adjustments.
To find your elbow pad size, determine the distance between the edge of your shoulder pads and the cuff of your hockey glove. The elbow pad should leave no exposed skin between the shoulder pad and the glove. The chart below is a good indicator of the elbow pad size you should buy based on the above measurement.
SHIN GUARDS
Forwards usually prefer lighter pads with less protection that allow them to skate faster, while defensemen should look for a heavier shin guard that helps protect against pucks and opponent's sticks.
Shin guards range in size from 7 to 17 inches in length and are designed to fit over the kneecap to just above the skate top. You should look for shin guards sized to your height. While sitting down, measure from the middle of your kneecap to the top of your skate, and then use the chart below to find your size based on the above measurement.
GLOVES
Hockey gloves protect the hand and wrist, but help players maintain critical flexibility and comfort on the ice. Traditional gloves have all-leather construction, but modern versions incorporate Kevlar and nylon for better strength and durability. Gloves can be a little big, as long as the padding covers all areas of the hand and wrist.
Gloves range from youth sizes of about 9 inches up to full adult sizes of 16 inches. Use a tape measure to measure the distance from where your elbow pads end to the tip of your fingers. This number equals your glove size.
The chart below is a good indicator of the glove size you should buy based on the above measurement
MOUTHGUARDS
Mouthguards either come in a pre-formed mold or as "boil and bite" mouthguards, which can be boiled and modified to your unique dental imprint.
 Mouthguards come in general sizes to fit youths, teenagers and adults.
Of course you'll need skates as well. Be sure to find the right hockey skates for your game and find the right fit with our hockey skates buying guide.
Now that you have all the gear you need, you're ready to suit up and take the ice for a great season. Good luck!
How to Properly Fit a Hockey Helmet
by Source For Sports Hockey Wondering how to fit your hockey helmet properly? Here are some tips and advice from your hockey experts at Source For Sports who will ensure proper fit.
Helmets are one of the most important pieces of equipment in any sport and it's essential that you protect your most valuable asset. No helmet can completely prevent concussions, but the first step in head safety is to find the helmet that best fits your head and level of play.

No two heads are the same, and all helmets fit differently. The helmet that's right for you is the one that fits.
---
Bring your helmet into any Source For Sports Location for a free inspection and fit adjustment
---
Pro-Formance Advantage Custom Fitting system is a system designed to put you in the right helmet for your game, and considers many factors such as:
What level of hockey do you play, and how often? Elite level players who play contact hockey require a helmet designed for that purpose. However, even if your child is just starting out in hockey, you need to ensure the head is well protected – after all, learning to play means there will be falling and tripping.
How often do you get your hair cut? Thick hair and pony tails can give the impression that helmets are fitting smaller than they actually are; a skullcap is a good option for keeping hair out of the eyes, and close to the skull under the helmet.
Never buy a helmet to "grow into". A helmet must fit snugly, with one finger width above the eyebrow and ample coverage of the temples and ears. A helmet that shifts on the head does not absorb impacts.
Are you looking for a helmet and cage combo? If so, the helmet and cage must work together as a unit on your head and face to provide proper protection. Helmets are fitted to head size, and masks are fitted to face size. It is not unusual for a player to have a different mask size on their helmet. The chin cup must be secure and the cage must align with the J clips on the helmet to minimize movement, thereby reducing shock traveling from the face to the skull.
Are you ready for a visor? When mounting a visor, there should only be about 1.25 cm between your nose and visor. The closer to your face that the visor is, the less likely you are to be hit in the eye with a stick or puck.
Helmet Fitting Tips:
The best helmet for you is the one that fits the best
The helmet should fit snugly all around your head
You should have one finger width between your eyebrows and the helmet
The chin strap should be always be done up
The chin cup should fit snugly and directly on your chin
The helmet J Clips should be properly aligned with the facemask to hold it in place and absorb any impact the facemask may take
---
Bring your helmet into any Source For Sports Location for a free inspection and fit adjustment
Goalkeeper equipment
A hockey goalkeeper's outfit must provide the athlete with good protection against blows from the puck and sticks of opponents, at the same time not hinder his movement when catching the puck.
The "Rules of the sport of hockey" stipulate that protective equipment, with the exception of gloves, masks, skates and goalkeeper shields, must be completely hidden under the uniform. The skates and gloves of the goalkeeper may differ in color and design from the skates and gloves of the players on the team. The equipment is adjusted to the figure of a young hockey player. Shin guards, knee pads, bib must correspond to the size of the goalkeeper.
The outfit is put on in the following order:
Thermal underwear, jumpsuit or underwear with special protection for the collarbone, forearm, ribs, elbows, knees and hips.
Sports socks. Cotton can be worn downwards, and thin woolen ones can be worn on top.
Goalkeeper groin guard (shell, shell). It is larger than a fielder's shell.
Thin woolen leg warmers above the knee.
Knee pads. Fixed on the leg with Velcro straps.
Goalkeeper Hockey Shorts. They differ in the number of protection elements and a loose fit.
Goalkeeper skates.
Goalkeeper pads.
Neck protector. A must for all goalkeepers under 19.
Goalkeeper's bib (or carapace).
Sweater with number. The sleeves should not hang below the fingers of the gloves.
Goalkeeper helmet with mask.
Goalkeeper Gloves: Pancake and Trap for catching the puck and protecting against impacts.
In individual cases, the algorithm for donning equipment can be changed, here it is not the sequence itself that is important, but the reliable fixation of all elements.Usually, by the age of 8, the child is able to put on the uniform on his own.
Kit Maintenance
Hockey equipment must be kept clean. To do this, simple rules are followed:
underwear (thermal underwear, knitted overalls, socks), wash and dry after each game and training;
Dry and ventilate equipment after each training session;
Wash the equipment as it gets dirty;
After each skating and before putting on the covers, it is necessary to wipe the blade of the skates dry to protect it from corrosion;
Before each game, check the sharpening of the blade;
Clean and dry the helmet after each training session;
Gloves should be lubricated with oil inside and outside once a month, then dry.
You will find more useful articles about hockey in the sections:
What equipment is needed to play hockey
Hockey is one of the most popular and emotional sports in Russia. Often, fans of the game, in addition to watching professional matches, themselves join this sport, while trying to buy themselves good equipment. What does the hockey equipment of a hockey player consist of?..
Hockey is considered one of the most traumatic sports, and authorization to use forceful techniques only increases the risk of serious injury with serious consequences. To make the game enjoyable, you need to choose the right equipment. Even if you are just a beginner hockey player, you are still advised to get high-quality hockey uniforms right away. Quality hockey gear can help you reduce the chances of injury, provided that all necessary body parts are protected.Some novice hockey players seek to save money and neglect some of the hockey equipment, which is unacceptable for this sport.
Hockey equipment is produced in three types – amateur, semi-professional and professional. Amateur grade ammunition is relatively inexpensive, but its service life is shorter. Semi-professional hockey equipment is designed for higher loads and can last you much longer. Professional grade protection – top quality sports equipment.
A player's ice hockey equipment must include:
1. Thermal underwear . Tightly fitting to the body, hockey thermal underwear will definitely not freeze either on an indoor skating rink with artificial ice, or in the open air, even in severe frost.
2. Groin protection (also a shell, shell or bandage) – an obligatory element of a hockey player's protection. It is a specially shaped plastic sink. Designed to protect the groin area (mainly genitals) from various injuries.Depending on the design, it is fixed with special straps or built into special underpants worn under protective shorts.
3. Shields (knee pads) . Even in amateur hockey, where the puck rarely rises above the knee, strong shin and knee protection will be required. The risk of hitting the leg with a club or puck is very significant. Hockey pads are designed to protect the shins and knees during falls, from cuts from the blades of skates, from blows from a club or puck. Knee pads are different for players depending on their role in the team.For example, a defender's shin guards have to withstand more loads than a striker's shin guards. Shields must be articulated. Better if knee pads with enhanced calf protection and additional protection of the popliteal fossa.
4. Leggings (leggings) are put on directly on the shields, which increases their protective properties. Prevent the hypothermia of the hockey player. The dense fabric protects against impacts, insures against cuts and improves overall comfort.
5. Briefs (shorts) protect the hips, tailbone and lower back.Made of high-strength artificial fabric, with rigid inserts on the hips, tailbone, lower back and spine.
6. Skates . The main difference between ice hockey skates and skates for skating is a firm promontory that can withstand a puck or stick hit and a tighter tongue. Nylon and plastic are used for the production of the skate boot. When choosing skates for yourself, you need to make sure that they sit comfortably on your foot and are not heavy. Inside the skate there should be inserts of thermoforming material, which will allow the boot to sit tightly on the foot.The seamless inner lining will increase the comfort and durability of the skate and also reduce perspiration. The outer sole of the skate should be made of carbon fiber, so it will be stiff when turning.
7. Shoulder pad (carapace, bib, "shoulders") protects the chest, shoulders and spine during falls, from blows with a hockey stick or puck, from cuts by the blades of skates. The carapace set consists of padded shoulder pads, front and back protectors.You need to choose a shell that is light. The bib should be made of breathable materials that wick moisture away and thus provide comfort while playing. Bibs differ for players based on their role in the team. For example, the defender needs the most durable carapace that provides the highest degree of protection. At the same time, he must ensure the freedom of movement of the hockey player.
8. Elbow pads are designed to protect the player's hands during falls, from cuts by the blades of skates, from blows with a club or puck.Elbow pads should fit well, bend and unbend. They can consist of several parts. The most important component is the elbow hinge; for maximum protection, it is better to choose a cup with outer and inner padding.
9. A hockey player's sweater must be comfortable for the body and not hinder the player's movements. The hockey player's clothing must be reliable and durable, as it has to perform its functions in a fairly tense rhythm.
10. Helmet protects the player's head and face from falls, blows with a club and a puck.Hockey helmets are made of plastic, the inside of the helmet should have a soft lining to cushion impacts. To protect the face, the helmet must be equipped with a plastic visor for the brave or a mesh for those who prefer safety.
11. Gloves (gaiters) to protect the hands of the player. Generally, the construction of gloves is in two parts to provide better elasticity and flexibility. Amateur-level leggings are usually made from textiles, and inside from genuine leather.Professional hockey leggings are made of polyurethane. Like skates, leggings are made of thermoforming material, which fit snugly on the arm.
12. The hockey stick can be either integral or composite. Composite clubs consist of a pipe and a hook, the hook is replaced with a new one if necessary. The stick should reach the chin of the skating player. It is always better to get a longer club (about the size of your own height) – in which case you will then cut it off. It is recommended to wrap the hook with tape, which will prolong the life of the tool.
These are the basic elements of any hockey player's outfit. Also, in addition to the main parts of the ammunition, additional accessories can be added: a neck protector, a brace for shorts and much more for additional protection and comfort of the player.
The entire list of elements of hockey equipment for players of various levels can be found in our store.
Choosing a hockey stick
Choosing a hockey stick
Preparing your hockey equipment begins with choosing a stick.This is the main element of equipment, which, more than skates and other attributes of a hockey player, reflects a sports personality: the player's role in the team, his style of play, personal technique. The club is always chosen with an orientation towards these features and takes into account many nuances.
Which material should you choose?
It is better to decide on this issue in advance, since the cost of the club largely depends on the material. This will help you plan an approximate budget for the purchase of equipment.Conventionally, the whole variety of models can be divided into two groups – wood and composite.
Wooden golf clubs – They are heavier and less durable, but also the cheapest. They are usually considered an option for newbies. In addition to its cost advantages, wood transmits vibrations well and gives a better puck feel, which is very important for mastering the intricacies of playing technique.
Composite sticks – this group unites hockey equipment made from modern multicomponent materials – fiberglass, carbon, graphite, kevlar, etc.Composite models are significantly lighter than wooden counterparts, which provides a wide range of advantages for advanced players. Carbon and Kevlar sticks are more durable.
One-piece or multi-piece stick?
The hockey sticks available on the market today are of two types – one-piece and one-piece. The first are monolithic structures in which the stick (shaft) and the hook (feather) are one whole. In case of breakdowns, which are typical situations in professional hockey, most likely, such a stick will not be repairable.
Composite clubs have a spliced ​​construction: the hook and shaft are connected independently using thermoplastic glue. If the hook, which is the most vulnerable part, is broken or worn out, it is easy to replace it with a new one. Assembled sticks allow the athlete to experiment with hooks of the desired shape and material. This is especially important for aspiring hockey players looking for their own individual style of play.
Choose a size
The length of the stick is selected taking into account the height, weight and build of the hockey player.Modern manufacturers offer inventory for 4 age groups, each of which has been assigned a corresponding marking:
1. Baby (yth) – golf clubs for children under the age of 7 years. The length of such models does not exceed 115 cm.
2. Junior (jr) – sticks 120-135 cm long, aimed at hockey players 7-15 years old.
3. Teenage (int) – models 135-145 cm long for hockey players up to 17 years old.
4.Adults (sr) – full-length versions of golf clubs 145-157 cm long. Small adult hockey players often prefer teenage versions.
The exact selection of the size is especially important for children. A long or, conversely, too short a stick will not allow you to properly master the technique of striking and dribbling the puck. The optimal height of the club for a child under 10 years old should be such that, while standing without skates, its upper part reaches the middle of the forehead.
Stick grab
When choosing the first club, the athlete must know what kind of grip he has: left or right.Taking this feature into account, pick up a hook with a bend in one direction or another.
The specificity of the grip is determined by the position of the lower hand. If the athlete is comfortable holding the stick with his right hand at the top and with his left at the bottom, he has a left-hand grip. If the left hand is up and the right hand is down, the grip is right-sided.
It is important to understand that the specificity of the grip does not depend on whether the person is right-handed or left-handed. Everything here is determined solely by the factor of convenience.As the first putter, it is recommended to choose the version with a straight hook, since it is equally convenient for it to play with a left and right grip. So in practice, you will be able to determine the usual position of the hands.
Stick stiffness
The stiffness of the stick should be appropriate for the weight and strength of the player. The more the club bends at the moment of the throw, the more powerful the blow. For stronger and heavier hockey players, hard sticks are optimal. In children and juniors, the stiffness is less, i.e.j. the player must be strong enough to bend the stick and make a good shot. Without the right stiffness, it will be difficult for a hockey player to accurately control the puck while dribbling, passing and shooting.
The stiffness indicator is marked with numbers that approximately correspond to the weight of the hockey player:
· Children's and junior clubs – from 40 to 50;
· Teenage models – from 50 to 65;
For adult hockey players from 75 to 120.
Changing the length of the club (cutting it or increasing the height due to special inserts) affects the stiffness indicators. Shortening makes it stiffer and lengthening more flexible.
Hook characteristics
Bending angle is a characteristic that determines the angle between the shaft and the plane of the hook. In modern clubs, this parameter ranges from 4 to 8. The lower the number, the greater the angle. The choice of the optimal bending angle is an individual matter and depends on the manner of play.4, 5.5, 5 curved sticks are used by athletes who play predominantly in low incline stances and prefer to lead the puck in front of them. 6, 7 and 8 angled sticks are the choice for those who like to keep the puck on a short distance while maintaining maximum control.
Toe shape . The hook nose profile can be rounded or square. Round toe is preferred by offensive players. It is convenient to pick up the puck with such a stick, lead it with short alternating strikes, perform basic attacking techniques and feints.The square toe stick is comfortable to play at the board, since it can effectively stop the pucks launched along the board. Such models are traditionally preferred by defenders.
Hook length. In accordance with this parameter, modern clubs are divided into three groups:
1. With a long hook (long) – increases the power of the throw, improves control when receiving and passing the puck.
2. With a medium hook (medium) – provides an optimal balance of control and power of blows.
3. With a short hook (short) – guarantees whipping throws, increases control during dribbling.
Hook bend . This important parameter is determined by two points. The first one is the bend area, i.e. the area where the curvature begins. The flex zone can be closer to the heel (easier to lift the puck), offset to the toe (better puck control), or positioned in the middle of the hook. In terms of its depth, the bend of the club feather can be light, medium and deep.
Types of coatings
The outer finish of the stick has two functions: protective and anti-slip.
As the first type of coating, most manufacturers use epoxy-based formulations. It protects the shaft from the formation of microcracks, chips and other mechanical damage, thereby extending the service life of the hockey equipment.
An important characteristic of the club is the presence or absence of an anti-slip coating on the shaft.Based on this feature, there are several types of clubs.
Grip – models with an anti-slip coating that provides the most reliable grip of the shaft during play without slipping hands and twisting the shaft. All of this minimizes the loss of energy when performing powerful punches and passes.
Clear is a category of non-slip sticks. A player who prefers such models loses some of the rigidity of fixation.But thanks to the free sliding of the lower hand along the shaft, he can change its position and react to game situations in a split second. In addition, free movement of the hand on the shaft is an important condition for dribbling.
Matte is a type of matte finish in which the developers tried to combine the advantages of the two previous options. The trim allows the hand to slide over the shaft, but the glide itself remains well controlled.
Finding your own club that is ideal for your individual playing style is far from straightforward.But with our advice, you can do it much faster.
90,000 equipment, hockey rinks, ice hockey rinks
FIBERGLASS 7 mm !!!
There is a colossal difference between 5 mm and 7 mm thick sides.
7mm bead is almost 1.5 times heavier, has exceptional resilience to washer hitting. As part of the board, there are additionally 2 layers of glass mat, the noise level from the impact of the washer is 2 times lower.Many people do not fully know about this fundamental advantage and only learn about it during operation. No wonder the technical requirements of the Olympic Committee for professional boards are at least 10 mm thick.
The classic game is a competition, the main component of which is a confrontation between two teams, whose players, passing the puck with their clubs, try to throw it the maximum number of times into the opponent's goal and not allow it into their own. During the game, six players (goalkeeper and 5 field players) come to the hockey courts in special protective equipment.The game lasts 60 minutes – three 20 minute periods interspersed with 15 minute breaks. The number of substitutions of players during a match is not limited. Sports equipment – puck and stick. Hockey equipment must comply with one of the world's accepted standards . Therefore, when choosing it, one should be guided primarily by the requirements set forth in these standards.
Hockey rink size According to IIHF and NHL rules, the size of the ice arena may vary slightly. The IIHF rules prescribe that the ratio of hockey boards should be approximately 58×30 meters . In official IIHF championships, tolerances for hockey rink data are up to 27 m wide and up to 61 m long. For other competitions, the minimum area is 40 x 20 meters.
According to NHL rules, hockey rinks must be 85 x 200 feet, that is, 25.90 x 60.96 meters . NHL experts believe that smaller dimensions lead to power struggles, random shots on goal, playing at the boards – in an area where there are many hot martial arts and even skirmishes and fights.The corners of the hockey rink must be rounded with an arc of a circle with a radius of 8.5 m to 7 m according to the rules for courts of IIHF standards. According to NHL standards, this figure is 28 feet (i.e. 8.53 m). Hockey boards
The ice arena must be equipped with plastic or wooden shields. The height of hockey boards must be at least 1 m and not more than 1.22 m above the ice surface level . On the front sides of the site, a protective glass must be installed and a safety net on top of it.All this is needed to prevent the puck from flying out of the court and, as a result, traumatizing the audience. In the middle part, the hockey rinks have two doors that open inward, which serve for the players to enter the ice. Two more doors must be located opposite the penalty bench. Hockey field markings At a distance of 3-4 m from the sides, the end lines are drawn with a special compound. At a distance of 17.23 m from the hockey goal line – the blue lines. They divide the site into 3 zones: the central one and two playing zones of the opponents.In the center of the ice hockey field is a solid red line dividing the field in half, with a throw-in point in the middle. On both sides of the goal at a distance of 6 m are marked throw-in points with a throw-in zone with a radius of 4.5 m.
Hockey goal
The design of the goal must comply with the following parameters:
Width is 1.83 m (6 ft)
Height is 1.22 m (4 ft)
Outside diameter of racks – 5 cm
Hockey goals are fixed on pins, holes are drilled for them in the ice .This method allows you to provide a fairly strong fixation of the structure on the surface of the field. But at the same time, the gate can move and the player who collides with it will not be injured. From the center line of the goal with a radius of 1.8 m, their area should be drawn: in Russia, its length is 3.6 m, according to NHL standards – 2.44 m
90,000 Hockey equipment. Types and manufacturers How to choose and a set
In some sports equipment is of great importance. Hockey is one of them.Hockey equipment includes several parts, each of which is important. You need to choose them, observing some rules, especially if you are going to play sports at the professional level.
A hockey player's equipment consists of several elements, which are conventionally divided into two groups – basic and additional.
Basic hockey equipment
There is nothing to do on the ice without them. The puck flies around the roller with tremendous speed and power.Striking an unprotected area like this could result in serious injury.
Helmet
The main function of this element is to protect the hockey player's head from injury. Not only can you hit your head when falling on far from soft ice, but also a puck can hit a soft crown.
To prevent this, a helmet is purchased that should be light and durable. The harness straps must be reliable so that the equipment does not fall off the head during active movement.When buying a helmet, fitting is required. If during it you feel discomfort, you need to pay attention to another model.
After purchase, the helmet needs to be adjusted over the head. To do this, put on your gear and slide it over your head. As soon as it assumes a comfortable position for you, you need to tighten the adjusting screws.
Gloves
For hockey, this piece of equipment is called leggings. Their choice is determined by the level of your game and the location of the matches.For yard and amateur hockey, you can opt for inexpensive models. They are lightweight and will reliably protect your hands from non-critical shocks.
For a professional game, you will need high-class leggings, since the power of blows there is not an example higher. Therefore, it is worth paying attention to expensive and high-quality models made of high-tech materials.
When choosing gloves, comfort and the level of protection they can provide are the main criteria.It is worth purchasing products from trusted manufacturers. When trying on, please note that there should be no gap between the edge of the glove and the elbow pad, otherwise the unprotected forearm is at risk of injury.
Inside the gaiters, they should be as comfortable as possible and sit exactly on the arm. Pursuing comfortable conditions i.e. choosing accessories that are too soft, you risk getting broken fingers, since you will have to pay for comfort with reliability.
Bib
This hockey equipment protects the player from being hit by the puck during the game.It has two protectors for protecting the sternum and back, and cups for securing the shoulders.
If you play hockey professionally, then you need to pay attention to bibs that have additional functions to protect the lower back and abdomen.
The main purpose of the bib is the safety of the player, and therefore it must be reliable and durable. They are conventionally divided into two groups: for defenders and forwards. The latter are suitable for lightweight models that retain the speed and maneuverability of the athlete.The first one needs reliable protection.
Skates
This is one of the elements of equipment, without which there is nothing to do on the rink. The choice of skates must be approached especially carefully, because the speed and maneuverability on the ice depend on it.
Skates should be selected according to two criteria – shoe comfort and protection level. To check the first criterion, you need to try on shoes when buying. If you feel discomfort during the fitting, then these accessories will not work for you.It would be desirable to also ride in them, but it is impossible to do this in the store. Therefore, it is enough to at least take a few steps.
You need to try on skates on those socks in which you plan to play. The latter are selected depending on the ambient temperature. Understandably, yard hockey requires warmer equipment.
Hockey skates differ in both the skill level of the player and the frequency of play. If you go in for sports just for fun, then you can stop at affordable amateur skates.Professional players also need skates of the appropriate level.
The first cast steel skates appeared in England and Holland at the end of the 18th century. And the Russian Emperor Peter I, who at that time was in the Netherlands on business, firmly attached them to the sole.
Stick
It is the main tool of the hockey player. The sticks are constantly being improved. Manufacturers use more and more technologically advanced materials to meet the ever-increasing needs of hockey players.
The main selection criterion is the material of manufacture. There are wood and composite accessories. The former are inexpensive, heavy and have a short lifespan, but they still allow good control of the puck.
Composite golf clubs are long lasting, light weight and heavy cost. The washer is also easily controlled by them. It is better to choose them for those who are engaged in hockey professionally, because for playing in the yard a couple of times a month, a stick made of wood is enough for a long time.
Accessories
Basic hockey equipment is sufficient if you are not playing the sport professionally. The speed and power of blows in yard hockey cannot be compared to what happens on professional ice rinks.
Thermal underwear. It is cold on the rink, even if the game is played indoors, you still need to take care of keeping warm. In addition, thermal underwear for a traumatic game such as hockey must protect the body in the event of a fall. Therefore, hockey pants are made of durable material with inserts that protect the most traumatized places – the tailbone and lower back.The underpants are divided into options for defenders and forwards. Light models are preferable for strikers, while defenders should choose more reliable ones.
Shields and shell. The former are used to prevent injury to the lower leg, while the latter is used to protect the groin. Special gaiters are put on the shields, which are attached to the shell in the form of stockings. Clothes are made of dense and durable fabric, which is designed not only to protect, but also to warm the athlete. Shields have two parts – a cup and a shield itself.Their task is to protect the knees and shins of the hockey player during the game. There should be no gaps between shin guards, shorts and skates. It's great if they have side protection. And the rest of the shields are selected solely according to the anatomical features of the player.
Elbow pads. Since it is not uncommon for players to fall down in hockey, you should protect your elbows. For this, elbow pads are used. During the fall back, wanting to defend himself, a person often puts his elbows behind him.Elbow pads will prevent injury to this part of the body, which can be extremely dangerous. They are usually supplied with a bib. If not, then purchased separately. The main requirement is the perfect match of the two elements to each other.
The best manufacturers
Any hockey equipment must be of high quality, regardless of the player's skill level. When purchasing equipment, it is better to give preference to well-known brands, the quality of which has already been verified by a huge number of hockey players.
Reebok
This is a well-known company that produces sports equipment and equipment. The company's products are distinguished by their attractive appearance and simplicity. At the same time, it is produced using modern high technologies and non-standard solutions. The company presents hockey equipment in many versions, and therefore it will not be difficult to choose equipment for yourself.
Warrior
A fairly well-known brand, whose hockey equipment is of high quality, modern design and attractive appearance.The company's products are recognized all over the world, as they have a high level of reliability and durability.
Bauer
This is the leading manufacturer of hockey equipment. The products are characterized by style, high quality, durability and long service life.
Features of choice
You need to buy only what is convenient and suitable in size.
Price, of course, matters, but you shouldn't skimp on security.
When buying, everything must be tried on.You should not trust the purchase to a friend – after all, the effectiveness of your game depends on the convenience.
As skill grows, the need for new equipment will increase, so be prepared to spend on new equipment in a couple of years.
Cheap hockey equipment lasts less. By saving on quality, you, firstly, put your health at risk, and secondly, you will spend more on acquiring a new form.
Related Topics:
Hockey Equipment – Hockey Equipment Review
For some sports areas, equipment is of great importance, for example, hockey equipment deserves attention, which includes several elements and should be selected according to certain rules, especially when it comes to professional equipment.
Hockey player's equipment
The main parts of the ice hockey outfit include: hockey stick, skates, helmet, gloves and bib. How to choose them correctly will be described later. In addition, hockey equipment includes:
To prevent the athlete from freezing, it is necessary to wear thermal underwear. Panties should be made of a material that has high strength indicators, with rigid inserts located in the most traumatic places, for example, the lower back and tailbone.
Shin guards are used to protect the shin, and a shell is needed for manhood. Leggings are put on the shields, which are attached to the belt of the shell, like stockings. The dense fabric of such things will simultaneously protect against impacts and keep you warm.
Elbow pads are also used to protect the elbows, since when falling backward, a person exposes this part of the body.
It is worth finding out one more point – how to put on hockey equipment correctly, as most hockey players do it in a familiar and logical order.Thermal underwear is put on first, then the sink and knee pads. After that, there are leggings or leggings, and then, shorts and skates. The following hockey equipment parts are worn in this order: neck guard, bib, elbow pads, jersey, helmet and leggings.
Professional hockey skates
Athletes who skate frequently should choose skates that are lightweight but with a good level of protection and comfort. Hockey skates must be comfortable and capable of providing maximum protection against injury.For professional models, expensive composite materials are used. To provide additional comfort, the boots have anatomical tongues with a molded insert, non-slip insoles with antimicrobial impregnation, and also a modern system of fastening and fitting the blade to the glasses.
Hockey equipment is selected according to the size and in the case of skates, they have two boot heights, and the model range differs by half a size. It should be noted that almost all models of professional skates are thermoformed.This parameter means that the boots must first be warmed up in a special oven, which makes them soft and pliable. While still hot, the athlete puts them on and sits for 10-15 minutes. During cooling, the skates completely repeat the shape of the feet.
Professional hockey stick
It is clear that it is impossible to imagine hockey without a stick, but for effective play it is very important to choose it correctly. There are a number of tips on what this ice hockey outfit should look like:
The stick must be suitable for the athlete's height and age.This inventory is divided into four age categories. Each brand may have a different size chart.
This inventory can be composite or wood. For the first option, different materials are used, including fiberglass, graphite, kevlar, titanium, and others. They are durable and lightweight.
Professional golf clubs can be one-piece or with a removable hook. The hook when connected to the handle must not outweigh.
The handle of the club must be firm and elastic.For professional models, special zones are allocated on the handle, by clicking on which, you can increase the accuracy and power of the blow.
Stiffness is determined by the player's weight, and this parameter directly affects the quality of the shot. In modern models, it is determined by the Easton scale – a number from 40 to 120. The optimal indicator is about the same as the player's weight.
The hooks of the clubs differ in the shape and location of the bend, as well as in the plane of the hook curvature. For strikers, the round shape of the toe of the hook is best, and for defenders, the square shape is best.The best option is a square shape with rounded corners. The bend angle is selected individually and is considered ideal when the club will rest on the ice with its entire edge during the game. Experienced players choose hooks with a large curvature of the plane as this helps to raise the puck quickly.
Hockey Helmet
A mandatory attribute of protective equipment is a helmet, which is made of plastic or metal, and it should be chosen individually, focusing on a number of rules.
The weight of the helmet should not be heavy, so that it does not press on the head and does not fall.
A hockey helmet with and without a goalkeeper mask for the average player must have a high-quality fastening.
There must be a gasket inside, the purpose of which is to cushion the force of an impact.
Hockey Gloves
This piece of protection is called a gaiter and is designed to protect the hands and joints of the hands from the puck and club. It is clear that Bauer hockey gloves and other models should not hinder movement and interfere with the game.
The main selection parameter is the distance between the fingertips and the bottom of the elbow pad (see table).
Consider the level of protection. It is clear that the more different inserts in gloves, the better they will protect, for example, there are protective plates for fingers, palms and wrist joint.
Please note that the elbow pad and gloves should not be too close to each other, otherwise movement will be constrained. Please note that there should not be a large gap.
Hockey Bib
This is a mandatory piece of equipment for a field player, which is also called a carapace.Its main task is to protect the back and chest from the blows of opponents. The Bauer Hockey Bib and other standard options are made up of four parts: shoulder pads, front and back protectors. As for professional models, they have side protective elements. According to the degree of load and protection, bibs are distinguished for defenders and attackers. There are a couple of tips for choosing:
The main parameter is breast volume. In addition, you should take into account height, weight and other dimensions.
If the bib fits perfectly, there will be no gaps between the elements and between the shoulder pad and bicep guard.
Hockey goalkeeper equipment
The equipment of the person who stands at the gate is different and it includes the following elements:
Modern goalkeeper masks are made of carbon fiber, but the net is made of steel to protect the puck from impact, but the rods are positioned so as not to obstruct the view. They are lightweight yet durable.
Goalkeeper hockey equipment includes a stick, which is made of carbon fiber, is light in weight, but very durable. The hook on many models is curved, which makes it easier to pass on horseback and make shots at empty goals.
The goalkeeper has shields that provide maximum bounce of the puck so that it does not remain in front of the goalkeeper, but flies into the corner of the court.
In recent years, new models of goalkeeper skates have begun to be produced, which do not have the usual large plastic cup.The difference is externally noticeable only in the shape of the blade.
Hockey equipment includes a trap and a broker that are needed to catch the puck and their size is clearly regulated.
The bib and shorts are designed to protect goalkeepers from puck blows. Starting in 2017, rules were introduced that made the shorts narrower so that they did not block all the gates. The chest is protected by a special bib, which is complemented by a "collar".
Hockey Equipment Review
There are several manufacturers that produce a wide range of equipment.Professional hockey equipment must be of high quality, durable and have good playing qualities. When buying equipment, it is better to choose products of a well-known brand, so as not to worry about quality. In addition, it is worth remembering that for the most comfortable game you need an individual approach, so be sure to try on every detail.
Reebok Hockey Gear
The renowned sports brand offers equipment for field players and goalkeepers, which combines comfort, attractive appearance, simplicity, high technology and non-standard solutions.The Reebok brand produces hockey equipment for both amateurs and professionals. The range of uniforms is wide, so it will be possible to find an option for each athlete. Professional ice hockey equipment includes high quality skates that have excellent speed characteristics.
Warrior Hockey Equipment
The renowned brand offers equipment with a modern design, high quality and excellent aesthetic performance. Warrior hockey equipment is very popular in the world market.Thanks to the rich assortment of products, the athlete can fully prepare himself for the game. The entire range has a high level of reliability and quality that fully complies with existing standards.
Bauer Hockey Equipment
Leading manufacturer of hockey equipment and jersey. The lineup includes a full range of equipment for goalkeepers and casual players. It is worth noting that until 1990, Bauer produced ice hockey skates, and then an additional division was acquired, thereby expanding the product range.The equipment of this brand is stylish, high quality, strong and durable.
Miklin Hockey Gear
The presented manufacturer produces equipment for goalkeepers, and it is considered the most successful in the domestic market. It is worth noting that the brand appeared on the market only in 2001, but it has already earned respect. Miklin has developed unique technologies, thanks to which the goalkeeper's equipment in hockey is reliable, comfortable and has good playing qualities.
The owner of this brand assures that they offer an individual approach to customers, creating the most comfortable equipment for them. For production, modern materials are used that are brought from America and other countries. In addition, Miklin hockey equipment is made using an artificial substitute for natural leather, which is several times stronger and more durable.
.