Halftime show ideas: A Half Time Show That Fans Will Remember
A Half Time Show That Fans Will Remember
Here are listed a few ideas you might like to work out with the approval of your school principal, faculty activity advisor and basketball coach to liven up half-time at your basketball game.
1. Tumbling Exhibition by one of your high school gym classes. Gymnastics Exhibit. Parallel Bars Exhibition.
2. Trampoline Exhibition.
3. Tap Dance Exhibition.
4. Baton Twirling Exhibition.
5. Square Dance Exhibition.
6. Midget Basketball game. The smaller they are, the better.
7. Weight Lifting Exhibition.
8. Judo Exhibition;
9. Japanese Fencing;
10. Wrestling Exhibition;
11. Boxing Exhibition;
Available in some communities or at neighboring schools.
12. Comic Relay Race You need two teams with four persons on each team, two at one end of the gym, two at opposite end. Put some articles in a suitcase as a scarf, a corset, a large woman's hat, an umbrella, a long dress. Have No.
1 person on each relay team open suitcase, put on clothes, close suitcase, run to other end of gym, take off articles. No. 2 puts on articles.
This process is completed until No. 4 is attired and runs to other end of gym. Place a chair at the four corners of the gym. Have relay team on opposite sides.
13. Scooter Relay, or Tricycle Relay, or Wagon Relay. At the given signal of GO, No. 1 man takes off around the gym, staying outside the chairs. After each person on each team has circled once, the relay is over. Works better to have Faculty vs. Seniors, etc.
14. Glee Club or A Capella Chorus. Singing a group of novelty songs or any song which they are currently rehearsing.
15. Novelty Acts Somewhere in each town or city there is bound to be some combo or orchestra or acts which would serve as excellent halftime entertainment. Many times they need only to be asked.
16. Quartets, trios, and soloists. Hot piano player. Very young drummer. Always acceptable.
17.
Elementary Band. Invite them to play during game or during half time.
18. Girls vs. Boys basketball game. Boys must use left hand only or play it like a regular ball game.
19. Girls Basketball Game dressed in football head gear and shoulder pads.
20. Girls' Gym Exhibition There are stunts and activities which the Girls' Physical Education Department put on that may be worthy of a half-time stunt. Contact the head of the P.E. Department.
21. Seeing-Eye Dog and Dog Obedience Exhibition. This should prove very popular and entertaining. Contact local clubs.
22. Adult Folk or Square Dancers' Exhibition. There is hardly a time when an organization couldn't show. You want the best in your community.
23. Song Fest. Have a top piano player and song leader. Put everybody through the singing of songs.
24. Yell Leader Try-Outs. If it fits in with your school schedule, have the future Yell Leaders try out.
25. Magician Exhibition.
26. High School Band Formation drilling on floor like football games.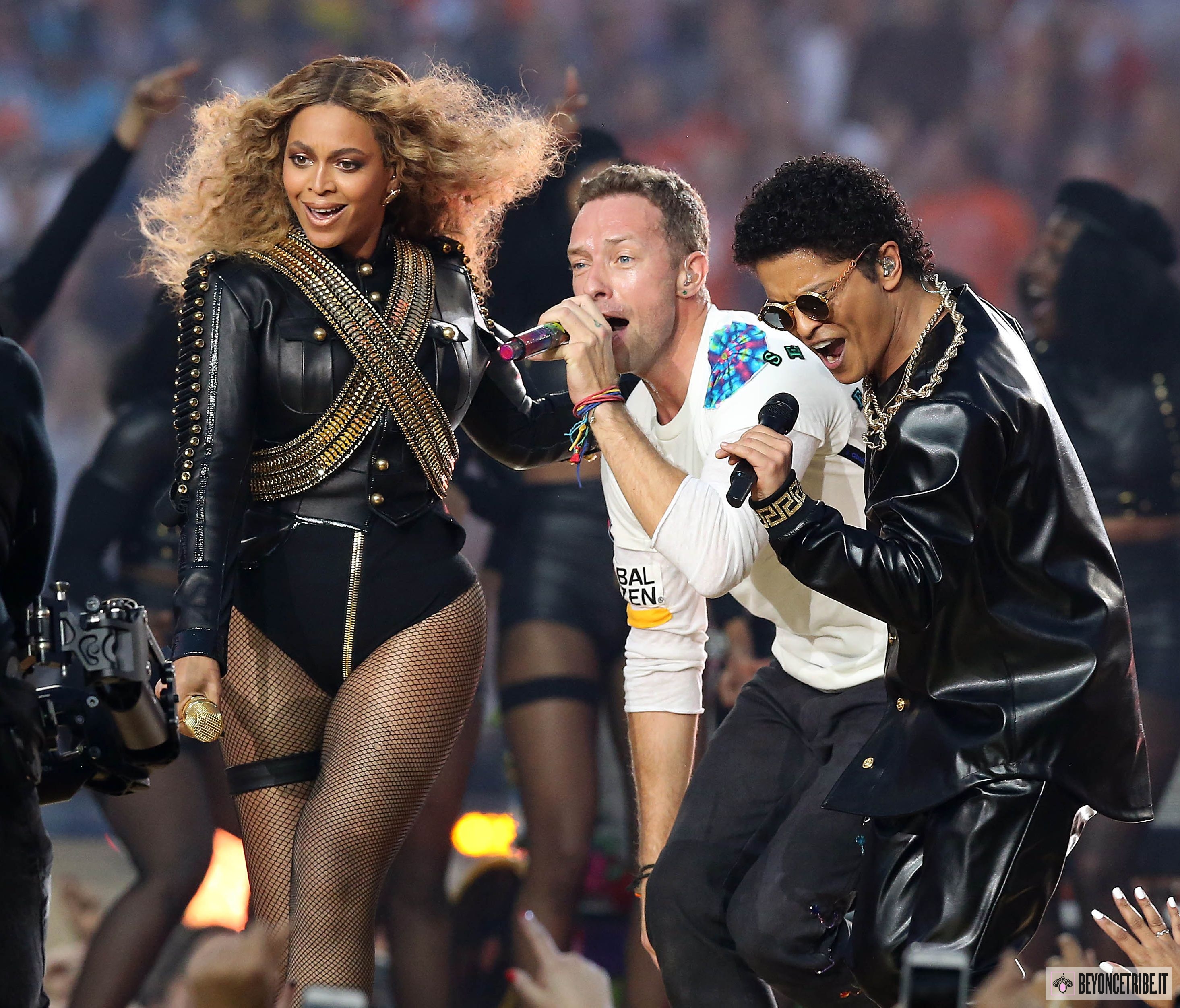 27. Drill Teams. Local Drill teams usually have fine formations and pretty uniforms.
28. Volley Ball, Badminton, Golf Driving Exhibition. A well-organized exhibition of this kind can be done by local or neighboring experts. Quick installation of standards and nets takes very little time.
29. Sling Shot Sam, Lasso Expert Local man, contact through others who know of them.
30. Pom Pom Girls Special routines.
Final Comments
The planning and careful attention to details and needs of the performers are very vital. Clear with your coach regarding time. Make sure your stunt is approved by your principal or Faculty Advisor first. Any of the above will improve your basketball match. Try one of them.
Behind the Scenes at the Super Bowl Halftime Show
When the Weeknd headlines the Super Bowl halftime show on Sunday, the stage will be in the stands, not on the field, to simplify the transition from game to performance. In the days leading up to the event, workers have visited a tent outside Raymond James Stadium in Tampa, Fla.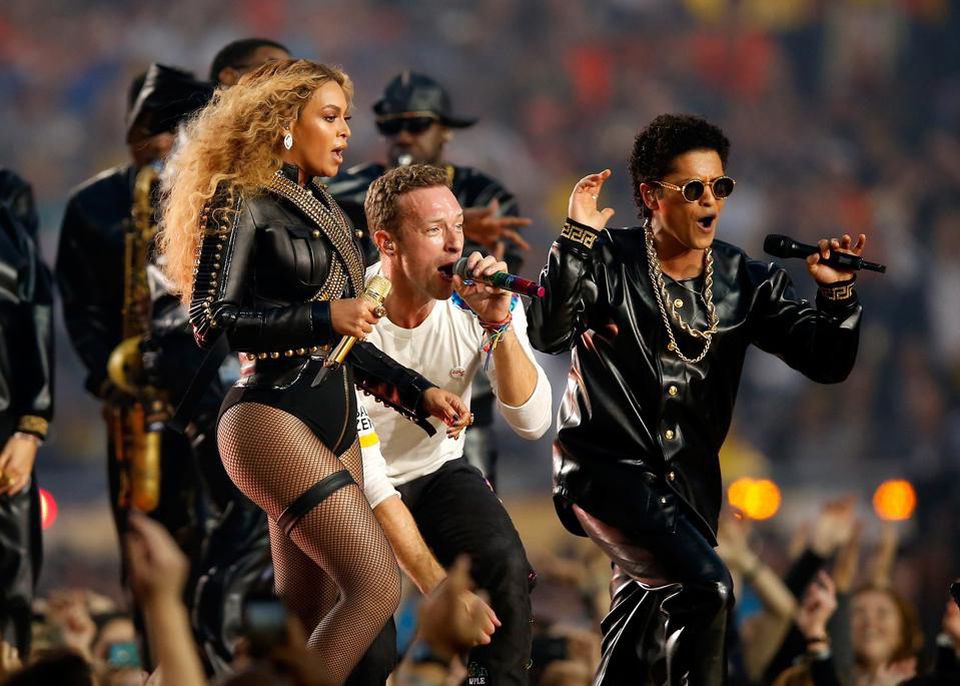 , to receive nasal swabs for Covid-19 tests. And though a smaller crew is putting on the show this year, the bathroom trailers have been going through three times as much water as usual — because of all that hand-washing.
Amid a global pandemic, the gargantuan logistical undertaking that is the halftime show has gotten even more complicated.
In a typical year, a massive stage is rolled out in pieces onto the football field, sound and lighting equipment is swiftly set up by hundreds of stagehands working shoulder to shoulder, and fans stream onto the turf to watch the extravaganza. This year, there is a cap on how many people can participate in the production, dense crowds of cheering fans are out of the question. And only about 1,050 people are expected to work to put on the show, a fraction of the work force in most years.
The pandemic has halted live performances in much of the country, and many televised spectacles have resorted to pretaped segments to ensure the safety of performers and audiences.

The halftime show's production team, however, was intent on mounting a live performance in the stadium that they hoped would wow television audiences. To fulfill that dream, they would need contingency plans, thousands of KN95 masks and a willingness to break from decades of halftime-show tradition.
"It's going to be a different looking show, but it's still going to be a live show," said Jana Fleishman, an executive vice president at Roc Nation, the entertainment company founded by Jay-Z that was tapped by the N.F.L. in 2019 to create performances for marquee games like the Super Bowl. "It's a whole new way of doing everything."
One of the first logistical puzzles was figuring out how to pick staff members up from the airport and transport them to and from the hotel, said Dave Meyers, the show's executive in charge of production and the chief operating officer at Diversified Production Services, an event production company based in New Jersey that is working on the halftime show.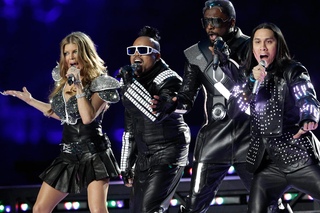 "Usually you pack everyone into a van, throw the bags into the back, everyone is sitting on each other's laps," Meyers said. "That can't happen."
Instead, they rented more than 300 cars to transport everyone safely.
Many of the company's workers have been in Tampa for weeks, operating out of what they call a "compound" outside of Raymond James Stadium, the home of the Tampa Bay Buccaneers. The compound includes 50-foot-long office trailers, which used to fit about 20 employees each but now are limited to six. There are socially distant dining tents where people eat prepackaged food, and a signal for which tables have been sanitized: the ones with chairs tilted against them.
Outside the perimeter of the event, there is a tent where halftime-show workers have been getting Covid-19 tests. Staff members have been getting tested every 48 hours, but now that game day is close, key employees, including those who are in proximity to the performers, are getting tested every day, Meyers said.

Each day, workers fill out a health screening on their smartphones, and if they're cleared, they get a color-coded wristband, with a new color each day so no one can wear yesterday's undetected.
Each time workers enter the stadium or a new area of the grounds, they scan a credential that hangs from around their necks so that in the event that someone tests positive for Covid-19 or needs to go into quarantine, the N.F.L. will know who else was in their vicinity. And there are contingency plans if workers have to quarantine: crucial employees, including Meyers, have understudies who stand ready to take their places.
All of those measures are taken so that the Weeknd can step out onstage Sunday for a 12-minute act that aims to rival years past, when the country was not in the midst of a global health crisis.
"Our biggest challenge is to make this show look like it's not affected by Covid," Meyers said.
The challenge was apparent on Thursday at a news conference about the halftime show.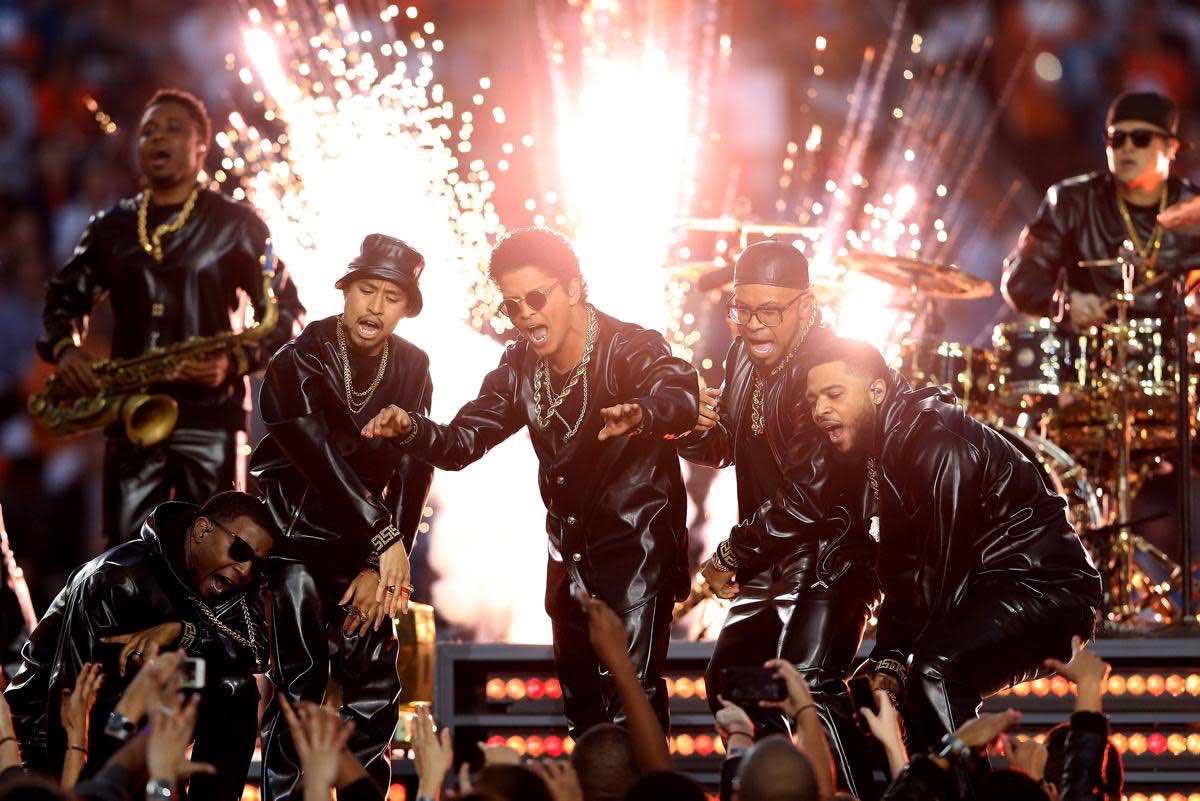 When the Weeknd strode to the microphone, he took in the room and noted, "It's kind of empty." His words were perhaps a preview of how the stadium might look to people watching from home. (About 25,000 fans will be present — a little more than a third of its capacity — and they will be joined by thousands of cardboard cutouts.)
But the Weeknd (Abel Tesfaye), a 30-year-old Canadian pop star who has hits including "Can't Feel My Face" and "Starboy," is known for his theatrical flair. His work often has a brooding feel, an avant-garde edge, and even some blood and gore (he promised he would keep the halftime show "PG").
This will be the second Super Bowl halftime show produced in part by Jay-Z and Roc Nation, who were recruited by the N.F.L. at a time when performers were refusing to work with the league, in solidarity with Colin Kaepernick, the former San Francisco 49ers quarterback who began kneeling during the national anthem to protest police brutality and racial injustice.

The N.F.L. and Roc Nation are keeping quiet about the details of the program to build anticipation, so it is unclear whether it will have the usual big-budget effects of halftime shows past, which have featured Jennifer Lopez dancing on a giant revolving pole, Katy Perry riding an animatronic lion and Diana Ross memorably exiting by helicopter.
What is clear is that there is unlikely to be anything like the intimate moment Lady Gaga had with a few of her fans during her 2017 performance, when she clasped their hands and embraced one of them before going back onstage for "Bad Romance." The Weeknd is taking the stage in a much more distanced world.
Ken Belson contributed reporting.
The Weeknd's Super Bowl Halftime Show Breaks With Tradition
Whether it stars Al Hirt, Michael Jackson or Beyoncé, the Super Bowl halftime show has always taken center stage on the field.
But for the first time in the 55-year history of the game, the Weeknd, who is headlining this Sunday in Tampa, Fla.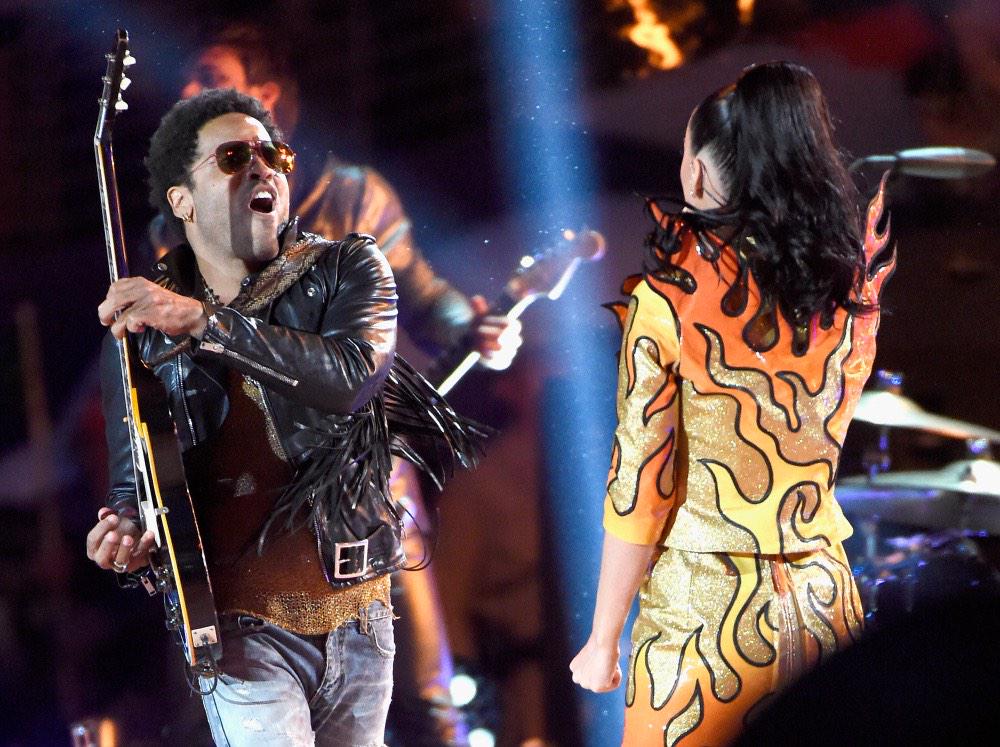 , will perform on a stage set up in the stands in keeping with strict coronavirus protocols intended to limit contact with the players and coaches; his act may, however, include a brief interlude on the field.
In a typical year, a massive stage is rolled onto the field and hundreds of fans pour out to surround it; this year only about 1,050 people are expected to work to put on the show, compared with 2,000 to 3,000 most years. Performers and crew members will receive Covid-19 tests before rehearsals and before the performance.
When he strode to the microphone Thursday at a news conference, the Weeknd took in the room and noted, "It's kind of empty." His words were perhaps a preview of how the stadium might look to people watching from home. (About 25,000 fans will be in the stadium — less than half its 65,000-person capacity — joined by thousands of two-dimensional cardboard cutouts of fans provided by the N.F.L.)
The Weeknd (Abel Tesfaye), is a 30-year-old Canadian pop star known for hits including "Can't Feel My Face" and "Starboy.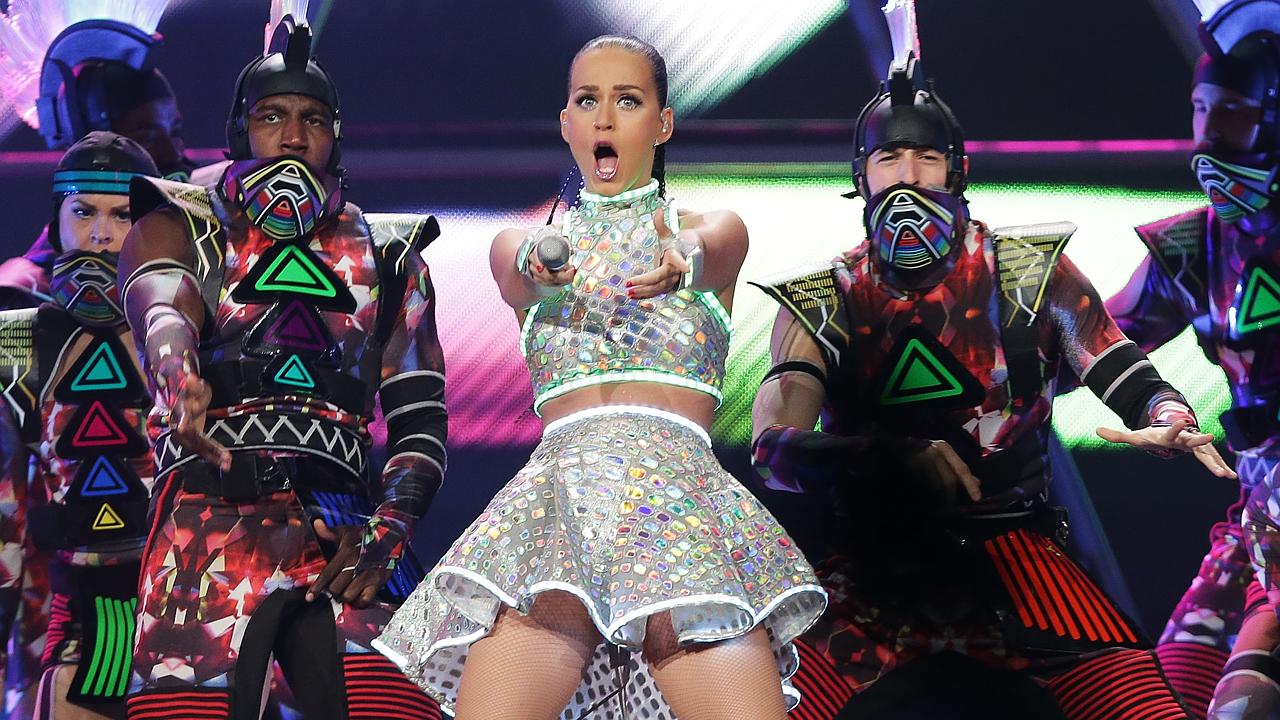 " His concerts often have a brooding feel and a dark, avant-garde edge. (The music video for his latest hit, "Blinding Lights," opens with the Weeknd laughing maniacally, his face covered in blood.) He said that his halftime show would incorporate some of his trademark artistic themes but that he plans to be "respectful to the viewers at home."
"The story will continue," he said, "but definitely we'll keep it PG for the families."
This will be the second Super Bowl halftime show produced in part by Jay-Z and his entertainment company, Roc Nation, who were recruited by the N.F.L. in 2019. At the time, performers were refusing to work with the league, in solidarity with Colin Kaepernick, the former San Francisco 49ers quarterback who began kneeling during the national anthem to protest police brutality and racial injustice.
The pandemic has been a particular hurdle for live performances of all kinds, and many have had to resort to pretaping some elements and other methods to ensure the safety of performers and audience members.
The halftime show production team, however, was intent on a live performance in the stadium.
"While this is a challenge, it has also created an amazing opportunity to put on a live halftime show that is unique," Jesse Collins, an executive producer of the show, said at the news conference.
After a year that has been filled with tragedy and upheaval, the performances at the Super Bowl will undoubtedly include notes of seriousness. A televised pregame show featuring Miley Cyrus will be performed for an audience of more than 7,000 vaccinated health care workers, and Amanda Gorman, the poet who received rave reviews for "The Hill We Climb," which she read at President Biden's inauguration, will recite another original poem, this one about a teacher, a veteran and a health care worker. The R&B performer H.E.R. will sing "America the Beautiful," while the national anthem will be a duet by Eric Church and Jazmine Sullivan.
It is unclear whether this year's halftime show will have the same big-budget, high-tech air of previous years, which often featured dozens of elaborately costumed backup dancers and such memorable moments as a flying Lady Gaga and Katy Perry riding an animatronic lion.

The Weeknd seems to want to keep up the tradition: He said that he planned to spend $7 million of his own money to enhance the performance.
He said his personal favorite Super Bowl halftime show performance was by Diana Ross in 1996. He said that he particularly admired her flashy exit in a helicopter, which rose up through the packed stadium with the diva waving to fans through the open door.
"I wish I could have done that," he joked. "I don't think I have enough money to do it, to be honest."
30 Pep Rally Ideas for Spirit Week
From elementary to high school, spirit week is a time-honored event that still connects students and staff in the most positive way, making everyone feel like they are part of something greater than themselves. Add some of these spirit-boosting ideas to your lineup to heighten the enthusiasm in your school. 
Spirit Week Starters
Kick It Off – A well-crafted assembly, perfectly timed at the beginning of the week, is a great way to get students fired up. Each department's teachers can get the assembly rolling by parodying a sports team entrance and rushing into the gym to a "walk-up" song. You can also feature performances from the school's dance team, band and cheerleaders, as well as some fun Harlem Globetrotters-style tricks from the team.
DJ on the Mic – Choose a staff member or parent volunteer with a booming "radio" voice to do voiceover announcements for the opening pep rally. Set up a DJ station for them with another volunteer who is skilled at choosing just the right music, and the two of them can make sure students stay on their feet.

Temporary School Logo Tattoos – Before pep rallies or school events, sell school logo sticker tattoos for a quarter to ramp up school spirit while also raising some cash.
Senior Shirts – Order special T-shirts for the senior class and hand them out in a ceremony at the beginning of the week. On Friday, have the seniors wear their customized shirts to ramp up school enthusiasm.

Give It Away – Everyone loves free stuff. Candy, pompoms and glow necklaces are fun giveaways to boost morale. Have staff throw items to the students who are participating with the most enthusiasm.
---
Organize the pep rally planning committee with a sign up. SAMPLE
---
Themes and Decorations
Color Explosion – For an exciting end to a pep rally, blow up balloons in colors that are a unique twist on classic school colors (e.g., if your colors are green and gold, take the neon versions of those and add a black light). Gather them in a net hanging from the gym rafters. Right before students are dismissed, release the balloons from the ceiling!

Old-Fashioned Field Day – Throw it back to elementary school field days with an outdoor pep rally, complete with classic games like the three-legged race and an obstacle course. Genius Tip: Take a look at some creative field day games and activities here.
Light It Up – If you can afford some arena-style lights, it's fun to black out the gym and have a colorful light show to go along with one of the performances — or to just add additional energy to special announcements or entrances. Strobe lights can be an exciting way to make an assembly feel like a school spirit rave, but be mindful of students who may be sensitive to the flashing lights. For a fun, cheaper alternative, hand out glow-sticks and dim the lights!

Know Your Roots – For a fun theme that you can use throughout spirit week, focus on the history of your school. Decorations can derive from the year that the school was founded, and you can have some drama students reenact the life of the school's namesake at a pep rally. Post historical facts around the school throughout the week and host a competition to see who can recall the most information in a showdown between grade levels.

Menu Match-Up – For a twist on the classic themed dress-up days during spirit week, go a little further by serving themed food for lunch that corresponds with the day's topic. For example, if the dress up day is tie-dye themed, serve food with a colorful twist, like mashed potatoes swirled with food coloring. Genius Tip: Check out these spirit day theme ideas.
Top Honors Pep Rally

– Designate a spirit week pep rally to focus on the genius students who have won top brain power honors. Have the mathletes, honor roll students, Future Problem Solvers and spelling bee champs rush the court or field through a huge banner and put their achievements on display.
Fine Arts Pep Rally – Similar to the pep rally for academic champs, a fine arts pep rally can be an awesome space for the talents of your artistic students to shine. Set up winning art pieces, include performances from orchestra students and show clips from budding videographers.
Community Day

– Start a great annual tradition that builds school pride while helping your local community. Students and staff can clean up sidewalks, visit seniors or serve at food banks. Load students up into buses for a day where your school holds a "Service Pep Rally." Students can go into a nursing home and throw a fun day of games, snacks and crafts. Genius Tip: Organize service day volunteers with a sign up.
Worst Prom Photos – Collect prom photos from staff members to display in display cases around the school. Have students vote on worst photo, best dressed and most retro.
Club Fair – Many students are unaware of all the opportunities at their school. Host a club fair and give each club a table to display what their club is all about. This will encourage more participation and recognize some lesser-known groups.
---
Coordinate concession stand volunteers with a sign up.

 SAMPLE
---
Competitions and Games
T-Shirt Design Contest – Encourage the creative abilities of students with a contest to design a new school T-shirt. Have administrators choose the top five options, and then get students to vote on their favorite. If you hold the contest a few weeks before spirit week, you can have the shirts printed in time to capitalize on school spirit!

Class Cheer Battle – Most schools have a traditional school spirit cheer or two, but this twist allows each grade to come up with a cheer for their class. Recruit a team of volunteers from each grade to come up with a cheer (give them a time limit), and then have them perform it for the school. The team that gets the loudest praise from the audience wins!
Poster Contest – Ask homerooms, school clubs and teams to make their best spirit posters to display around the school. For themed decorations, choose something that you can break into different sections for each grade level. For example, if your theme is "City Life," you can assign a different metropolis to each grade (seniors are Sydney, juniors are Johannesburg, sophomores are Singapore and freshmen are Florence). Teams from each grade can decorate their own posters and cover the gym with different parts of the world!

Dunk Tank – Set a school-wide goal, such as attendance or participation in spirit week activities. Once achieved, students can dunk the principal, teachers and coaches.
Students Versus Teachers – Have a few students and teachers play a game of knockout against each other during a pep rally. The rules are simple: Players line up to shoot baskets, and if the person behind them makes it before they do, they're out. See who is left standing!

Paper Airplane Toss – Hand out pre-made paper airplanes and have students write their names on the airplanes. At the appointed time, have all students try to throw their airplane into a trashcan in the middle of the gym floor. Winners are the ones who land their plane in one of the trashcans.
TP Teacher Race – This game requires one teacher per grade plus one student from each grade. The student representative has to wrap toilet paper around the teacher. The first one who is totally wrapped is the winner.

Powder Puff Game – Organize a flag football game between girls from the junior and senior classes (or make it just for the senior girls). If it's spring, a fun twist is to have the senior girls decorate T-shirts or jerseys with the colors and logo of the college they will be attending in the fall.
Tug of War – This game really gets everyone pumped up. Create two teams — one filled with students and another of just staff. It's great way to loosen up both students and teachers.
Special Talent Show – Shine the light on students who have unusual or unique talents like juggling, magic tricks, rap, dance or beatboxing during one of the week's rallies. You can even make it a talent show competition and have the winning act perform at halftime of the big game.
---
Raise money for the booster club with a sign up. SAMPLE
---
Picture Perfect Contest – Add a contest to your pep rally to get all students involved. Divide the crowd into sections and give each a collection of tiles that form a whole picture. The first section to put the puzzle together is the winner.
King and Queen of the Teachers – Let the teachers share in the spotlight. Let all students nominate and vote for their favorite male and female teachers. Tally the votes and announce winners on the final day of spirit week.
Three Top Prizes – On the final day, have everyone drop their names into a bucket on the way in to school. During the rally, pick three names for great prizes like game tickets and schools shirts.
Pie a la Principal – A fun incentive is to sell tickets for a chance to throw a pie in the principal's face. On the last day of Spirit Week, choose 10 names from a hat who get the chance to toss a pie at their principal.
Dance Off – Consider ending a pep rally with a dance off. Have students nominate the best dancer from each class, along with a few favorite dancing teachers, to dance it off. The pep rally can end with one big dance party that everyone can participate in.
A well-executed spirit week will boost student body morale while building a stronger community within a school. Use these ideas to get your school moving, serving and cheering! 
Sara Kendall is a freelance writer and mom of two daughters.     
Related Articles
15 Best Super Bowl Party Games
The football game may be the night's main attraction — but that doesn't mean you can't have some fun with a few games of your own. It is a party after all! Once you've finished all your DIY Super Bowl crafts and hung your party decorations, it's time to really let the fun begin (and we're not just talking about digging into the much-anticipated Super Bowl recipes). With games like bingo, shuffleboard and ring toss — and activities like coloring pages — there are plenty of ways to come out of Super Bowl 55 like a champ.
It doesn't matter if you're celebrating with the people you live with, or online with friends, a good party game will get everyone involved and having fun. So whether they're tuning in for the championship, Super Bowl snacks or just to see The Weeknd play during the halftime show, you're bound to impress adults and kids alike with these interactive Super Bowl party games. Just make sure everyone saves their touchdown dances until there's no Spinach and Artichoke Dip left to knock over.
1 Trivia
Think you're the biggest football expert in your crew? Challenge your friends to a football-themed trivia contest — whoever knows the most stats, wins!
SHOP TRIVIA BUZZERS
2 Party Bowl Party Game by What Do You Meme?
With this party game, players "use prompt cards to come up with a bunch of words or phrases to throw in the Party Bowl. Two teams then compete to out-guess each other in three increasingly high-pressure rounds of fun." Think of it as updated charades, and you can make a rule to use all football terms!
3 'Endzone' Ring and Hook Game
DrinkorSwimGames etsy.com
$21.99
Perfect for enjoying the great outdoors, this game is simple— mount the "field," hang the ring on the string, and see who's the first to get it hooked. Touchdown!
4 Football Drinking Game
True Zoo amazon.com
$18.99
If you're hosting a kids-free Superbowl party, then it's time to crack open a bottle and play some good, old-fashioned drinking games. There are plenty of options, like "drink when (rule of your choosing) happens" or "don't say (word of your choosing)" and guests have to drink if they slip up and mention the word.
5 NFL Game Day Board Game
Fremont Die amazon.com
While you're waiting for the big game to begin, how about playing a little game of your own? This board game follows the basic rules of football, except with the addition of dice and cards.
6 Field Goal Ring Toss
With some extra copper pipes and a glue gun, you can create a mini field goal to play ring toss. Try to throw your washers onto each post of the the field goal — it's harder than it looks!
Get the tutorial at Sugar and Cloth»
7 Commercial Bingo
If your favorite part of the Super Bowl is the commercials, try your luck with "Big Game Bingo." Write in the large companies that you think are going to pay big bucks for an ad, and then see if you can get 5 in a row! This game is a great way to get the party guests who aren't exactly sporty involved.
Get the tutorial at Flamingo Toes»
8 DIY Shuffleboad
With a house full of people, you'll easy games to keep everyone entertained. Not only is this shuffleboard easy to make, but using M&M's as shuffleboard pieces adds a sweet twist on the game.
Get the tutorial at Alice and Lois »
9 Football Food Competition
Here's how this game works: you break your party into teams, then give each team an identical set of snacks. The one who creates the best Super Bowl-themed snack wins!
Get the tutorial at A Girl and Her Blog»
10 Flag Football
Why not warm up for the big game with a game of your own? If you're a sporty bunch (and the weather permits) take everyone outside for a little bit of flag or touch football. If anything, you'll appreciate watching the professionals a little bit more afterwards.
11 Paper Football LEGO Game
13 Super Bowl Pick 'Em
If you're looking to place even more bets on the championship game, give your guests this questionnaire. The winner could earn a prize or simply bask in the glory of their success. Either way, people will stay engaged from the first to fourth quarter.
Get the printables at Our Handcrafted Life»
17 Start a Ring Toss Game
18 Football Donut on a String
23 Place Your Bets
Everyone gets to guess at the game's final score with this grid. You can play for fun, or have everyone bet a dollar on the final outcome — winner takes all.
Get the printable at 100 Directions »
24 Bean Bag Football Toss
Jamie Ballard Jamie Ballard is a freelance writer who covers news, lifestyle and entertainment topics, including TV, movies, health, pets, relationships, and personal finance. Katie Bourque As an Editorial Fellow for Good Housekeeping, Katie covers health, beauty, home, and pop culture.
This content is created and maintained by a third party, and imported onto this page to help users provide their email addresses. You may be able to find more information about this and similar content at piano.io
Best and worst Super Bowl halftime shows
Getty Images
In February 2020, Jennifer Lopez, Shakira, Bad Bunny and J. Balvin lit up the Super Bowl in Miami with an electric halftime show. For Super Bowl 55 in 2021, Canadian singer the Weeknd was expected to do the honors on February 26 in Tampa, Florida.
Since 1967, America has been treated to stellar Super Bowl halftime performances, and others that disappointed and bewildered. Either way, they're always memorable — for better or worse.
Here's our collection of the best, and the worst.
2016: Coldplay, Bey, Bruno Mars – Worst
USA Today Sports/Matthew Emmons
Fans love Coldplay, but it's not exactly the kind of band that inspires show-stopping theatrics or jaw-dropping dance moves. Chris Martin and his band's pacing seemed sleepy for the halftime show at Super Bowl 50, even when Bruno Mars and Beyoncé entered the picture.
The show's highlight was when Beyoncé performed her new song, "Formation," but Queen Bey could have taken more of Coldplay's stage time.
1991: New Kids on the Block – Worst
Katsumi Kasahara/AP
Remember this pop group? New Kids on the Block (seen here three days later in Tokyo) performed an "interesting" selection of sappy tunes such as "It's a Small World (After All)" and was helped along with a Disney choir in their 1991 halftime show.
1994: The Judds – Worst
Hans Deryk/AP
On Jan. 30, 1994 Super Bowl XXVIII was in Atlanta, so organizers went country with a "Rockin' Country Sunday" theme, with performers The Judds, Travis Tritt, Tanya Tucker and Clint Black. It just didn't quite click.
Here, Naomi and Wynonna Judd perform.
1995: Tony Bennett, Patti LaBelle – Worst
Doug Collier/AFP/Getty Images
This theme show produced by Disney was titled "Indiana Jones and the Temple of the Forbidden Eye," and featured Indiana Jones going after the Vince Lombardi Trophy from the Temple of the Forbidden Eye. It was a total plug for their upcoming opening of the Indiana Jones Adventure attraction at Disneyland.
Oh, and Tony Bennett, left, and Patti LaBelle performed along with the Miami Sound Machine. The final song? A group-sing of "Can You Feel The Love Tonight." Not.
1997: Blues Brothers – Worst
Lenny Ignelzi/AP
The theme for Super Bowl XXXI's halftime show was "Blues Brothers Bash," and included Jim Belushi, Dan Aykroyd and John Goodman, along with ZZ Top, James Brown and Catherine Crier.
Here, Belushi is seen on stage in New Orleans along with Aykroyd, Jan. 26, 1997.
1998: Motown – Worst
Elaine Thompson/AP
Motown was the theme in 1998 for the halftime show for Super Bowl XXXII. The Temptations are always a good listen, but Martha Reeves, the Vandellas and Boyz II Men (seen here) were so-so in San Diego on Jan. 25, 1998.
1999 & 1992: Gloria Estefan – Worst
Mark Duncan/AP
It was Gloria Estefan's second Super Bowl performance when she appeared at Super Bowl XXXIII in Miami, Jan. 31, 1999. Stevie Wonder, Peter Criss and Gene Simmons, appearing with her, didn't improve the performance though.
Estefan's 1992 show had a "Winter Magic" theme and included Brian Boitano and Dorothy Hamill ice skating. A hot Latin performer and winter don't quite go together; apparently, the Super Bowl powers-that-be didn't see that.
2003: Shania Twain – Worst
Al Bello/Getty Images
Singer Shania Twain performs during halftime of Super Bowl XXXVII in San Diego, California, Jan. 26, 2003.
This show included performances by Sting and No Doubt.
2000: Aguilera & Iglesias – Worst
Jeff Haynes/AFP/Getty Images
Singers Christina Aguilera, right, and Enrique Iglesias perform during the halftime show at Super Bowl XXXIV at the Georgia Dome in Atlanta, Jan. 30, 2000.
Other performers that night were Phil Collins, Toni Braxton and an 80-person choir.
At least football fans got the the always-indomitable stage performer Tina Turner at the pre-game show, who performed "Proud Mary."
2008: Tom Petty – Worst
Jeff Haynes/Reuters
Singer Tom Petty plays with his band The Heartbreakers during halftime of the NFL's Super Bowl XLII in Glendale, Arizona, Feb. 3, 2008.
A great band who performed an underrated set of rock-solid hits, but perhaps ill-suited for the halftime stage.
2011: Black Eyed Peas – Worst
Gary Hershorn/Reuters
The Black Eyes Peas, apl.de.ap, Fergie, will.i.am and Taboo (left to right), perform at halftime for Super Bowl XLV in Arlington, Texas, February 6, 2011. The outfits were just about the only memorable thing.
2014: Bruno Mars, Chili Peppers – Worst
Rob Carr/Getty Images
Plenty of Americans asked, "Who is Bruno Mars?" before the Super Bowl XLVIII halftime show in East Rutherford, New Jersey, Feb. 2, 2014. Though Mars hadn't quite earned a Beyoncé or Prince-level name yet, he proved that he could keep up with the Super Bowl's star power.
The multi-talented musician played an impressive drum solo on "Locked Out of Heaven."
It was the arrival of the Red Hot Chili Peppers on stage that tanked this halftime showing and created a "What the…?" moment. A very odd musical mix. Might have helped if those electric guitars were actually plugged in.
Good thing Mars gets another stab at it for Super Bowl 50.
1993: Michael Jackson – Best
Rusty Kennedy/AP
The Super Bowl halftime show as we know it all started with the King of Pop, making marching bands a thing of the past for the Super Bowl.
The Super Bowl show can easily be divided into two eras: before and after Michael Jackson. His 1993 performance established halftime as something more than an afterthought. With the fireworks and extras, Jackson proved no gesture could be too big.
Who could forget him standing motionless for a full 90 seconds while the crowd cheered wildly in Pasadena on Jan. 31, 1993? His set included "Billie Jean" and a crowd sing-a-long "Heal the World."
This one definitely ranks as one of the all-time best.
1996: Diana Ross – Best
Amy Sancetta/AP
Superstar diva Diana Ross performed four wardrobe changes (as only a diva can do) in her Super Bowl XXX show and, to top things off, made a spectacular exit via helicopter, in Tempe, Arizona, Jan. 28, 1996.
2001: 'N Sync & Aerosmith – Best
Amy E. Conn/AP
Following the model of "many stars make a big show," this one opened with boy-band 'N Sync and headlined Aerosmith, who were joined by Britney Spears, Justin Timberlake, Mary J. Blige and Nelly in Tampa, Jan. 28, 2001. 'N Sync and Aerosmith traded songs and verses.
Everyone came together for a show-stopping "Walk This Way." It was such a mashup that one just had to appreciate the effort.
Here, Britney Spears, flanked by Steven Tyler of Aerosmtih, second from left, and hip-hop star Nelly, second from right, join 'N Sync members Justin Timberlake, far left, and Lance Bass, far right on stage.
2002: U2 – Best
Jed Jacobsohn/Getty Images
It was a somber time, as this Super Bowl was the first after the 9/11 attacks.
Bono and U2 paid tribute to the national tragedy, playing "Where the Streets Have No Name" against a backdrop of names of the Sept. 11 victims on a heart-shaped stage from their Elevation tour.
Bono opened his jacket to show the Stars & Stripes inside, making that halftime show a particularly patriotic one.
2004: Jackson & Timberlake – Best
David Phillip/AP
Uh, oh: When Justin Timberlake sang, "Gonna have you naked by the end of this song," America saw him tear off part of Jackson's costume, revealing her breast.
CBS was fined a record $550,000 for violating indecency rules, but after years in the courts the fine was thrown out. It is still debated whether this was an accidental or intentional exposure.
The most important thing to come out of the performance: the phrase "wardrobe malfunction."
2005: Paul McCartney – Best
Carlos Osorio/AP
Sir Paul McCartney performs during the Super Bowl XXXIX halftime show in Jacksonville, Florida, Feb. 6, 2005.
After "Nipplegate," classic rock groups seemed a safer bet for a few years (pop musicians made a comeback in 2011) and there was none safer than Sir Paul. Then again, who doesn't love the Beatles? The audience all joined in for his final song, "Hey Jude."
2006: Rolling Stones – Best
Carlos Osorio/AP
The Rolling Stones' Super Bowl XL performance gets points just for taking place on a stage designed to look like the band's lips logo, in Detroit on Feb. 5, 2006. Of course, great music was also on tap, including their hits "Start Me Up" and ultimate crowd pleaser "(I Can't Get No) Satisfaction."
This being the Stones, not all their songs passed muster with the censors. The NFL played it safe, opting for a five-second tape delay to mute parts of two of the band's songs — "Rough Justice" and "Start Me Up" — because of sexually-explicit content.
2007: Prince – Best
Amy Sancetta/AP
Prince brought the house down at the halftime show of Super Bowl XLI between the Chicago Bears and the Indianapolis Colts in Miami, Feb. 4, 2007.
He played an epic guitar solo on "Purple Rain," and remixed Bob Dylan's "All Along the Watchtower," Queen's "We Will Rock You," and Foo Fighters' "Best of You" with his own songs.
2009: Bruce Springsteen – Best
Jamie Squire/Getty Images
Bruce Springsteen & the E Street Band rocked the stadium in a 12-minute, four-song set during Super Bowl XLIII between the Arizona Cardinals and the Pittsburgh Steelers at Raymond James Stadium in Tampa, Feb. 1, 2009.
2010: The Who – Best
Win McNamee/Getty Images
The British rockers, The Who, reportedly had never watched an American football game, but they know how to put on a stadium show. They played their big hits "Won't Get Fooled Again" and "Baba O'Riley" on an impressive stage setup. Not all the critics agreed on the performance, though.
Roger Daltrey and Pete Townshend perform in Miami Gardens, Florida, Feb. 7, 2010.
2012: Madonna – Best
Lucy Nicholson/Reuters
Madonna's appearance included star performers Cee Lo Green (seen here), Nicki Minaj, M.I.A. and LMFAO at the Super Bowl XLVI in Indianapolis, Feb. 5, 2012.
In what probably should have been a censored moment, M.I.A gave the middle finger during "Gimme Your Luvin" sung with Minaj and Madonna.
The high note was the Material Girl's finale with a "Like a Prayer" and a big robed choir.
2013: Beyoncé & Destiny's Child – Best
Ezra Shaw/Getty Images
Kelly Rowland, Beyoncé and Michelle Williams came together for a long-rumored reunion of Destiny's Child during the Super Bowl XLVII halftime Show in New Orleans, Feb. 3, 2013.
The threesome performed "Bootylicious," "Single Ladies," and "Independent Women."
Beyoncé, always good for a spectacle, arrived on stage emerging from billowing smoke after her silhouette was set on fire.
Half the lights at the Superdome went out, creating a 33-minute 55-second blackout, according to ESPN. The outage generated a storm of tweets — over 299,000 tweets per minute — making it the then-second-most-tweeted moment in the history of Twitter.
Twitter users responded with typical wit: "The lesson here is never follow Beyonce" and "Just plug a generator into Beyonce's hips. Problem solved,"
2015: Katy Perry – Best
David J. Phillip/AP
Katy Perry clearly roared to a successful performance full of pomp and spectacle in 2015 at Super Bowl XLIX between the Seattle Seahawks and the New England Patriots in Glendale, Arizona, Feb. 1.
Still, for all the flash, it may have been the "Left Shark" seen here who truly stole the spotlight for his awkward, out-of-sync, and certainly hilarious dance moves.
Who performed at the 2021 Super Bowl halftime show? The Weeknd, explained
He's one of the most popular performers of the modern era, but The Weeknd probably isn't the first person you think of when you envision the ideal Super Bowl halftime performer.
So how did he get the gig? Enter TikTok.
The Weeknd (real name Abel Tesfaye) has long been known for nihilistic, drug-fueled, orgiastic pop hits like 2015's "The Hills" ("When I'm fucked up, that's the real me") and "Can't Feel My Face" ("I know she'll be the death of me, at least we'll both be numb"). That doesn't make for much of a family-friendly, Super Bowl-ready image. Neither does The Weeknd's current, highly perfected public persona, an alter ego version of himself that seems to visualize and externalize the troubled cycle of thrill-seeking, addiction, rehab, and relapse that he has said he struggled with for years. In the concept that accompanies his most recent album, 2020's After Hours, he's rocking bandages, bruises, and what might be described as a "bender aesthetic."
"He uses all of these metaphors to intentionally obscure the terrible realities of life," Charlie Harding, host of the Switched on Pop podcast, told Vox in an interview. The Weeknd's oeuvre is not exactly primetime family fare.
So how did The Weeknd, of all artists, wind up nabbing the much-coveted Super Bowl gig, which will be watched by as many as 100 million people when he takes the stage Sunday in Tampa? In a nutshell: because of the internet — and because of one record-breaking hit song that's arguably become a vital soundtrack for the Covid-19 pandemic.
TikTok helped The Weeknd's 2019 single "Blinding Lights" become a cultural juggernaut — and the pandemic did the rest
The Weeknd probably wasn't thinking "this will make a great TikTok meme" when he chose to open his single "Blinding Lights," released in November 2019, with a 30-second instrumental, in a throwback to the great hooks of '80s pop hits.
But it did make a great TikTok meme — specifically the "Blinding Lights" dance challenge, which started with a viral TikTok video at the beginning of March 2020, just as America was starting to confront the reality of Covid-19. That original video consisted of relatively easy group choreography set to the song's catchy hook. It was short, simple, fun — and so throughout the spring, people quarantining at home danced away on TikTok to the song's now-ubiquitous synth.
The TikTok meme helped vault "Blinding Lights" to chart-topping status — and once there, it stayed and stayed. The song reigned over radio waves and the internet for most of 2020, eventually becoming the top Spotify song of the year and the longest-charting radio hit in history. It's now one of the most record-breaking songs ever.
This isn't the first time a TikTok meme launched a song to the top of the pop charts; Roddy Ricch's "The Box" followed a similar trajectory in 2019, as have many other hits. Ironically, the "Blinding Lights" meme arguably united families, friends, celebrities, and even virtual classrooms, more than the song itself ever could. Because the song, like so much of The Weeknd's music, is a dark, slick anthem to self-destruction, a nearly manic bop about using drugs to numb the pain. The meme, along with the instrumental hook itself, divorced the song's music from its message — at least initially.
If the meme had been the only thing drawing people to the song, it surely would have faded away by summer. Instead, once the meme had served as a perfect gateway, the message of "Blinding Light" took over, and it was an eerily prescient pandemic anthem of distance and loneliness. "The city's cold and empty," The Weeknd sings. "No one's around to judge me / I can't see clearly when you're gone."
These themes clearly resonated with the lives of listeners in 2020. But they're also examples of the way The Weeknd uses both his alter ego and his music to wryly deconstruct the free and easy escapism of pop music. From the beginning — Tesfaye first released his music anonymously on YouTube in 2010 before eventually, slowly, climbing into The Weeknd's current full-bodied persona — he has always seemed to want to explore the relationship between the self and music, and how one can take us out of the other.
The Weeknd has always tried to deconstruct the relationship between his persona and the music he creates
To find out more, I turned to Harding, who co-hosts the Switched on Pop podcast (formerly part of Vox, now part of Vulture) along with Nate Sloan. Harding and Sloan just released an episode breaking down "Blinding Lights" — and Harding gave Vox the rundown on The Weeknd's whole vibe — his persona, his aesthetic, and why it may all be closer to pop art than pop music.
An excerpt from our interview, lightly edited for length and clarity, follows.
So is The Weeknd doing something new with "Blinding Lights" that he hasn't done before?
"Can't Feel My Face" was his first, really big breakout pop hit. And that, too, has a very sort of peak 1980s, Michael Jackson kind of vibe to it. He's not reinventing himself as much as he's going deeper into a thing he'd already been doing. And we're just in a period where everything 1980s is cool again. In "Blinding Lights," people hear a lot of A-Ha's "Take On Me," "Young Turks" by Rod Stewart, and "Maniac." But the argument that we make in our episode is that this is an '80s nod with thoroughly contemporary production — it's just maximalist.
That's the Stranger Things influence, too, right? Like all that synthesizer coming at you as the point rather than background.
Yeah, totally. And then the big thing which really makes it contemporary is that the whole thing has a really deep, 808-style bass sound that's this cross-genre connective tissue. And so when you pair an 808 with those '80s synths, it sounds both retro and totally of the moment.
The other big thing is that there are all of these nods to things that feel like pandemic life — reaching out for someone's touch, and "Sin City is cold and empty." Cities feel cold and empty right now. And I think that it's pivotal because the song peaked right at the start of the pandemic, when every millennial to boomer joins TikTok and families are sheltering in place for the first time. And so the dance challenge becomes huge and helps propel it to the top of the charts — No. 1 for four weeks back at the beginning of the pandemic.
Which is wild, because the song itself is dark.
Right. He has a very nightmarish kind of R&B pop aesthetic. It definitely has a haunting kind of quality to it, as all of his music does. What's happening is the TikTok dance serves as a complete distraction from the actual meaning of the work. I describe it as probably the most expertly rolled album that I've ever seen.
The song first premiered in a Mercedes commercial, which makes sense because of the music video for "Blinding Lights," where he's driving around in a car. So you have those resonances, but what's even wilder is the album. So right after the Mercedes commercial is the "Heartless" video; it comes out at the top of December of 2019. And "Heartless" is a much darker song. A big thing for The Weeknd is he has a very different look for each era. Now he's got an '80s-style 'fro with the creepy mustache and Ray-Bans and the red suit. And so that red suit look debuted in the "Heartless" video where he's out gambling with his friends in Vegas and they go on a drug bender. Like, he goes from having a fun night out with all his friends to things starting to go south. At the end of it, he collapses.
And when the "Blinding Lights" video comes out, like, two weeks later, it just picks up the narrative from the "Heartless" video. He's still in this suit. Now we get the bloodied version of him. His face is all kinds of beat up. And then he goes on all of these live events. Before the pandemic shut things down, he goes on Jimmy Kimmel, but the imagery around it looks like he's just rushed back from Vegas to get to the stage.
He's beaten up. He's now got a little nose brace on. And when he gets off the stage, he kind of fumbles all through the Kimmel green room area. Like he's still on that bender. He kind of stumbles out, he's really in bad shape.
He then goes on Saturday Night Live. Also looking all beat up. He goes to several different awards shows [including the MTV Video Music Awards on August 30, and the American Music Awards on November 22]. But they're obviously pretapes that are done in almost a music video style all around Los Angeles — and in each of the videos, he's looking progressively worse. We see him getting up off the ground, kind of like he had just collapsed after Kimmel, and his nose is all bruised. The bandage has come off, but clearly his nose is broken — and he performs, again not looking good!
Then, in a following video, I think this was the American Music Awards video, he's on a bridge over the LA river and he's using full facial bandages now. And then we finally get to the "Save Your Tears" video, which came out on January 29, 2020. So we're now more than a year out from the release of After Hours' first singles, all the bandages have come off, and he's just totally botched plastic surgery. And so you have these ongoing narratives of plastic surgery and body transformation.
People are still frequently like, is The Weeknd a person? Is it a group? There's a disassociation between the voice and the person behind it.
I think "The Weeknd" is an alter ego. He's basically doing narrative nonfiction about his life. We can think about "Blinding Lights" being his relationship to the expectations of celebrity — the very dissociative and alienated kind of perspective around fame. [As a complete album,] After Hours is also a lot of dealing with the aftermath of the breakup of his latest relationship and also his attempt at sobriety. It's definitely a larger performance, but it feels like him taking the struggles of his life — in relationships, drug abuse, and fame — and then taking them to the nth degree and showing the really ugly side. Almost in a Cindy Sherman kind of way.
So in that mode, I'm not sure that what he's doing is new, but it maybe feels new because it's so intense and performative.
It kind of feels like [the work of] a really great visual artist who's been working in a bunch of different mediums and had a bunch of different shows. And then there's a culmination show where all the things that he's been working toward really gel together in this work, which is this combination of R&B, hip-hop, and very pop-driven tracks. I think what's kind of neat is that he's doing this thing where he's presenting alienation in really dark tones, but it's accepted in a way where it's just like, this is fun, pop music, like he's tricking us.
And then also you have changing aesthetics and expectations of relatability in pop stars. I think that has a lot to do with the shift from EDM as the center of pop music between 2010 and 2015 toward trap, which is much darker and deals with much more challenging subjects.
So, given the shift in aesthetics, why is The Weeknd working? I think part of it is definitely TikTok.
And from an aesthetic point of view, I think he's done a really good job of doing this larger-than-life, mega-celebrity performance art — giving you just enough of what seems like his actual real life that we're tricked into [believing] it. The dueling '80s and contemporary sound are also kind of like a trompe l'oeil tricking us into accepting that as nostalgia, but that's also rooted in the present. Maybe it's even like a certain kind of pop art.
That's the meta point of the song and the meta point of his entire ethos: He's using the pop music itself the way he's using the drugs — to keep reality at bay.
And, strangely, by using the facade of pop music, we have all been fooled about the actual meaning of his work, so that many of us haven't engaged with it more deeply. And I think the takeaway is not that he shouldn't have the Super Bowl, but more that the dark underlying themes that are happening in our world right now are in his music. And so just as we're able to dance our troubles away, those troubles also require a deeper level of engagement — to see that there's a lot more going on.
The Weeknd will perform the halftime show during Super Bowl 55 on Sunday, February 7. The game will air on CBS, and kickoff is at 6:30 pm Eastern.
90,000 Super Bowl: the brightest Super Bowl halftime headliner looks
The Super Bowl Final, the US National Football League super game, was held this year in Florida on February 7. The half-time show has long been an event no less expected than the match itself. This time, Abel Tesfaye aka The Weeknd performed in front of an audience of 100 million.
The singer turned to Givenchy to create a stage costume. "Abel and his team had a clear understanding of what they saw for the Super Bowl outfit," Matthew Williams, creative director for the French brand, told Vogue."Dressing models on the catwalk means realizing your own ideas and vision, but dressing a musician is a completely different task. We needed to emphasize the character of the character that Abel plays on stage while staying true to his aesthetic. I loved finding that balance. After just a couple of calls, we decided that we would show the public his signature 1970s look through the lens of Givenchy. " As a result of 250 hours of painstaking work, two luxurious jackets were obtained: a "strict red" made of wool and a more elaborate one, embroidered with thousands of ruby-colored crystals.In the end, The Weeknd chose the second one for the performance.
Being a Super Bowl headliner is the highest honor for American musicians. One has only to remember the participants of past years. Beyoncé played one of the best concerts in 2013 before returning with Bruno Mars and Coldplay in 2016. Then she presented her track Formation to the public – the performance became an homage to the Black Panther movement. The singer opted for the bold look of Dsquared2, while her dancer is Zana Bayne leather suits. In 2015, Katy Perry managed to change as many as four outfits (all by Jeremy Scott) during her 12-minute concert.She opened the show with the song Roar, appearing in a "flammable" suit and riding a giant robot lion, and later was joined by Lenny Kravitz. Lady Gaga headlined the 2017 Super Bowl. In the midst of the show, the singer changed her shiny Atelier Versace jumpsuit and matching boots for a futuristic white jacket with short sleeves and ultra-short shorts studded with rhinestones. And in 2020, two Latin divas – J. Lo and Shakira – literally dazzled the stadium with their incredible stage outfits.
90,000 What Jennifer Lopez says fans can expect from her show and Shakira's Super Bowl halftime show
Jennifer Lopez and Shakira are performing at the Super Bowl in February 2020, and J.Lo just hinted at what viewers can expect when they hit the stage in Miami, Florida for the halftime show. This is why we think Lopez is the perfect choice for performing.
Lopez and Shakira are in full planning mode
Despite three months before the Super Bowl, the Hips Don't Lie performer and the Hustlers star are already working on details of their performance.According to the GMA, Lopez spoke with Extra about preparing for the Super Bowl and what fans can expect.
"I've had a lot of meetings … trained and hired people and combined concepts and ideas for the show," Lopez said.
Jennifer Lopez in 2017 | Jamie McCarthy / Getty Images
The 50-year-old singer also shared that she and Shakira discussed ideas and wondered if they would like to include other artists on the show.
"Shakira and I have already spoken several times.She packs her things, [I] pack my things, thinking about who we want to join us on stage if we want to, "she added.
J-Law on Break's Goal
J-Law, who, along with her fiancé Alex "A-Rod" Rodriguez, recently donated a year's worth of food to Tennessee Elementary School, also revealed what she and the 42-year-old Colombian native hope to achieve with their shows at break between breaks.
A mother of two – she has twins, Emme and Max, with her first husband, Mark Anthony – admitted that she was "very excited" to spearhead this big event (who wouldn't?!) And she also explained what she and Shakira have.the overall goal is productivity.
Shakira and Jennifer Lopez at the 2009 Inaugural Gala in Latin America | Kevin Mazur / WireImage
"We want to make a beautiful, bright, enjoyable and fun show for everyone. We want to bring everyone together. That's the point, "Lopez said. "We, as artists, have this rare gift to do this, and I think that's our main goal."
She added that the set list has not yet been approved and that her outfits are in the early stages, that is, sketches, but that her "main goal is just to have fun."
Did Pink predict Jennifer Lopez and Shakira's Super Bowl performance?
Raise Your Glass vocalist Pink told Billboard in an interview just days before Shakira and Lopez announced their Super Bowl halftime show that she would like to see more variety in the artists taking on the epic show … Of course, there were rumors that J.Lo was invited to the concert, but nothing has been released yet.
The 40-year-old singer sang the national anthem at the 2018 Super Bowl, which earned her an invitation to perform on hiatus the following year, but ET said she turned it down.
Following the controversy surrounding Colin Kaepernick (to find out which NFL teams would benefit from signing this athlete) and protests against police brutality when players dropped a knee during Star Banner, Pink suggested that the NFL "should give it, due to the controversy , for a while to African-American or Latin American women. " Perhaps the NFL executives were listening to Pink because just days later, Shakira and Lopez took to Instagram to share the news that they would be performing at Super Bowl 54.
Watch J.Lo and Shakira's hiatus show when Super Bowl 54 airs on February 2, 2020, live at Hard Rock Stadium on Fox.
Super Bowl Cult: a billion chicken wings are eaten in the evening, a second of advertising is $ 183 thousand, even a video from Trump will be shown – Cutting – Blogs
The first Sunday in February is one of the main holidays in the United States, this is Super Bowl day . The most ambitious sporting event of the year.
You may not have heard of the Patriots' records or Minnesota's failures, but you know for sure about the frenzied popularity of American football, or at least about how Justin Timberlake accidentally opened Janet Jackson's chest during the Super Bowl halftime show.
But the NFL Championship final is famous for more than that.
The first Super Bowl was played in 1967, but it got its name two years later
Super Bowl is the final game of the season between the winners of the American Football Conference and the National Football Conference.Since 1920, the NFL has struggled with several rival leagues, and when a strong AFL emerged 40 years later, the situation escalated. This led to negotiations for a single final for the two leagues, and later to a merger.
The first Super Bowl took place on January 15, 1967. Although then the match was called differently – the AFL-NFL Championship. Long, incomprehensible and far from a capacious and biting name that could be commercialized. They offered different options; The Big One was the favorite, but then AFL founder and Kansas City Chiefs owner Lamar Hunt suggested the Super Bowl name (yes, it's actually two words).
The story of how Hunt came up with this is pretty cute: his daughter constantly played Super Ball (you also had it as a child – it's a rubber bouncing ball). Hunt remembered his daughter during the discussion and suggested calling the main game Super Bowl, in other words – Super Bowl, Bowl – this is also a reference to the concave bowl of the stadium. Someone did not like the simple prefix "super", but the name stuck. And the third game was called Super Bowl III, the first two finals were renamed retroactively.
Speaking of numbers.All Super Bowls are numbered in Roman numerals, except for the 50th Anniversary Final. The point is, the NFL regular season ends one year and the decisive game takes place the next. It turns out that the 2019 season champion is determined in the 2020 game. To avoid confusion, the Americans adopted Roman numerals.
The idea for the main trophy was born out of a cereal box. This is 3 kg of silver from "Tiffany"
The team that wins the Super Bowl receives the Vince Lombardi Trophy.The cup is named after the coach who led the Green Bay Packers to their first two Super Bowl victories.
The cup is a ball in striking position on a stand, its height is 56 cm, and its weight is 3.2 kg of sterling silver. The trophy was made by hand in New York and costs 25 thousand dollars.
The cup was made by the famous jewelry company Tiffany & Co. – the one with the blue boxes and Audrey Hepburn. The design was carried out by the Swiss Oscar Riedener. According to one version, Riedener sketched a sketch on a napkin during a meeting with NFL Commissioner Pete Rosell.
But there is a more entertaining version, it is she who is listed in the NFL Hall of Fame. The Swiss did not have the slightest idea about American football, so first he went to the store and bought a ball. Came back home and put it on the kitchen table. The next morning, he went into the kitchen, poured cereal and sat in front of the ball, trying to come up with something. After finishing breakfast, Riedener grabbed a cereal box and scissors to create a mock-up of the current trophy.
Outrageous ratings and very expensive tickets
The NFL is one of the most visited leagues in the sport.For example, in 2017, matches were attended by almost 18 million people. The league is second only to baseball, but overtakes all European football championships (in this text, it is more logical to call him in American – soccer).
TV ratings are also outrageous. Last year, 98.3 million people watched the Super Bowl. And this is the lowest figure in 11 years. The record belongs to Super Bowl XLIX – in 2015 it became the highest-rated show in the history of American TV – 114.4 million viewers.Only the landing on the moon on July 20, 1969 collected more, but the broadcast was on several channels and was international – it is not taken into account in the official rating. In general, 19 of the top 20 highest-rated programs in the United States are Super Bowl broadcasts. Only the final of the series "MESH" (9th place) could dilute it.
Last year, about 149 million Americans watched at least 6 minutes of the game. At the same time, 23.7 million watched the match away from home.
46% of viewers are women, average age is 47 years. Even their income was calculated – the game was watched by Americans with an average income of 77 thousand dollars.
The Super Bowl is also popular on social networks: in 2019, more than 30 million posts were devoted to the game, the peak of the discussion fell on the show during a break – in a minute on Twitter, users published 171 thousand posts.
The match is shown not only in the USA, but also on the League's official websites and channels, as well as in the UK, Canada, Australia. The broadcasts are usually in English, but can also be found in Spanish.
Ticket prices for the stadium are cosmic. And every year they only grow.In 1967, during the first Super Bowl, tickets cost $ 12, which was also a lot for that time, which is partly why the stadium was not full. So far, Super Bowl I is the only game that hasn't filled the stands. The organizers even went for a trick: they turned off the broadcast within a radius of 75 miles from the arena in order to attract viewers to the game, but a third of the seats were still empty.
Now there are no problems with attendance, despite the prices. The cheapest Super Bowl ticket costs almost 3 thousand dollars, the average price is 5 682, and the most expensive is 93 thousand! For comparison: the average salary of an American with a 40-hour work week is 44 thousand per year.
Incredible show and the most expensive advertisement
Since the Super Bowl is the highest rated program on American TV, not only ticket buyers but also advertisers see incredible numbers.
The price of 30 seconds of advertising for the 1967 match was $ 37,500, in 1994 – $ 900,000. In 2015, the cost increased to 4.5 million, and by 2017 – to 5.5 million. This is 183 thousand dollars per second!
In total, last year, advertisers spent about 412 million on the Super Bowl and showed 91 videos.Large companies are not horrified by prices – on the contrary, they compete in creativity, filming real masterpieces. Traditionally, after the Super Bowl, the best advertising is chosen on the Internet. Last year, the most watched video was the Stella Artois ad, with 48 million views the very next day after the game. Someone does not even watch the match, but turns on the TV specifically for the sake of interesting advertising.
Toyota, Microsoft, Amazon, Porsche – the giants are striving for the Super Bowl. And this year will also show the election videos of Donald Trump and Michael Bloomberg.
The Super Bowl Break is almost more important than the game itself. There was always a show in the middle of a match. True, in 1967 – without Maroon 5, like last year, Lady Gaga, like in 2017, Madonna, like in 2012, or The Rolling Stones and Paul McCartney, like 15 years ago. But on the first show there were astronauts!
In the 1960s, the space race between the USA and the USSR was going on: stuntmen in suits flew over the field on jetpacks. The idea was original and then it seemed that it came from the future.The filming of the show is not much left in history, but the Americans found a way out: they returned the jetpacks to the Super Bowl XIX show.
Until the early 1990s, the theme was chosen for the show – small groups, university orchestras performed. In 1992, not football players entered the field for the first time, but representatives of another kind of sport. It was… figure skating! The theme of the show was Winter Wonderland, with Olympic champions Brian Boitano and Dorothy Hamill performing on the Teflon floor.
The turning point was 1993, when Michael Jackson performed at the Super Bowl.The organizers realized that the show was another way to increase the popularity of the match. If anything, the artists do not receive royalties for the performance – the NFL pays only transportation and other organizational costs. Shakira and Jennifer Lopez will perform during the break this year.
The Super Bowl is also popular on TV: most of the audience remains on the channel after the broadcast. The record belongs to the cult series "Friends" – on January 28, 1996, the episode of the second season was watched by almost 53 million viewers. Moreover, this is the most rated series not only for programs after the Super Bowl, but in general in the history of comedy series.The episode stars Julia Roberts, Jean-Claude Van Damme and Brooke Shields.
Americans buy more than a billion chicken wings and a ton of chips
Super Bowl is not just an interesting game and a strong show, but also a national holiday. The Americans are preparing for the match of the year in advance: they buy beer and snacks, invite friends. 80% of viewers will spend money on food, 11% on team merchandise, and 9% will buy a new TV for the match.
According to one poll, 23% of Americans would postpone their vacation for a Super Bowl ticket, 15% would miss the birth of their child, and 19% would miss the funeral of a loved one.
The first Sunday in February is also the record food eaten day in the United States. The Super Bowl is second only to Thanksgiving in this indicator, and only to Independence Day in terms of the number of barbecues. Here are the important numbers:
• Every seventh resident of the United States orders a food delivery that day. 60% of orders are pizza (about 4 million of them are eaten).
• 50 million cases of beer are bought the week before the match.
• 1.25 billion chicken wings are eaten on Super Bowl night in the United States.
• Americans buy 3,600 tons of popcorn and 12,700 tons of crisps this weekend.
• Antacid sales rise 20% on Monday after match and 1.25 million employees are out of work.
***
Super Bowl LIV took place at the Hard Rock Stadium in Miami Gardens – San Francisco and Kansas City met.
Kansas City won the trophy for the first time in 50 years.
Photo: Gettyimages.ru/Rob Carr, Elsa, Scott Eisen, William Thomas Cain; REUTERS / Matt Sullivan
The legendary ABBA is back with a new album after a 40-year hiatus
The album includes 10 songs, which in style and design repeat the hits of ABBA 40 years ago.The team members took this step deliberately and explained why.
The famous Swedish four ABBA, almost 40 years after the disbandment, returned with a full lineup, releasing a new album and producing a one-of-a-kind concert in which, according to The New York Times, the band members are presented as ABBAtars – digital versions of their 1979 sample.
Read the best materials of the section on the page "Focus.Lifestyle "on Facebook
Voyage, ABBA's ninth album, which is a sequel to The Visitors from 1981, was released at midnight local time on November 5, according to ABBA's official Facebook page.
Album Voyage was released at midnight on November 5 [+ -]
It features 10 new songs, including I Still Have Faith in You, which is the theme of the group's reunion, according to CBS News.Since September, the video for this track has amassed 26 million views on YouTube.
"We just wrote the best songs we can right now. I wrote the lyrics where I put some of my thoughts on the past 40 years and added depth that hopefully comes with age and sets them apart from the lyrics I have created. 40 years ago, "a member of the collective, Bjorn Ulveus, told reporters.
The video for the song I Still Have Faith in You has been viewed more than 26 million times [+ -]
All the tracks that the group recorded are very similar to the sound that ABBA performed at the peak of its popularity.According to the musicians, they did not pursue fashion trends for two reasons. Firstly, they wanted to recreate the spirit of good old ABBA, and secondly, they did not find anything in modern music that they would like to immortalize in their album.
ABBA began recording an album in 2018 and has no plans to release any more albums. Despite the fact that there are at least two unfinished songs that did not make it to the album.
After the release of the album, queues of people wishing to purchase the disc lined up at the music stores.
The group's fans are already bragging about buying a new album [+ -]
Photo: Getty Images
In addition to the release of a new album, ABBA is also launching a one-of-a-kind virtual reality concert next year.
New ABBA tracks sound the same as 40 years ago [+ -]
The idea for the show originated five years ago and includes the construction of a 3,000-seat arena in London, a performance by the band, and the active participation of visual effects company Industrial Light & Magic founded by George Lucas to create ABBATars.
To spice up the production, ABBA took part in a five-week motion recording session with 160 cameras.According to CBS News, the band members wore tight suits covered in sensors to record every movement. An editing process was then applied to the footage to create 1979 digital avatars.
ABBA members on set to create digital avatars [+ -]
Photo: ABBA Voyage / Twitter
"You must understand that we all the time come across young people on television, in photographs and the like.Everyone asks us that it was probably very strange, but I don't think so. This is completely natural. Everyone should have their own avatar, "Ulvaeus noted.
A virtual reality concert is scheduled for May 27, 2022 at Queen Elizabeth Olympic Park in London.
ABBA Group is a Swedish pop group that existed in 1972-1982 and was named after the first letters of the names of the performers: Agneta Feltskog, Bjorn Ulveus, Benny Andersson, Anni-Fried Lingstad.She is the most successful Scandinavian pop band in the world and one of the most popular bands in the history of pop music.
90,000 Loza appreciated the idea of ​​holographic concerts by ABBA
Legendary pop group ABBA has announced the upcoming release of its first studio album in 40 years, and also announced a "digital tour". The album is scheduled to premiere on November 5, with a series of concerts starting in May 2022.
Recently the Swedish band, reunited after a long break, also released two songs – "I Still Have Faith In You" and "Don't Shut Me Down".Both will be featured on the forthcoming Voyage album. The release itself will consist of ten pieces of music.
As a member of the group Benny Andersson confessed, the idea to create a new disc came to the musicians largely by accident. During the development of the show, they recorded two compositions – and suddenly decided not to stop there.
"At first it was only two songs, and then we said:" Well, maybe we should record a few more, "Andersson reports to BBC .- I think this album is pretty good. We did everything we could at our age. "
Following the release of Voyage, the band will have a virtual tour at a specially built theater in east London. Instead of the artists, their holograms, which have already received the name "ABBA", will appear on the stage. The digital versions of the band members were developed by a company that previously produced special effects for the Star Wars franchise, as well as most of the Marvel films.As part of the show, holographic copies of the stars will perform their favorite hits, including "Mamma Mia" and "Waterloo".
The producer of the group Ludwig Andersen noted that all the live versions of the tracks that will sound at the concerts were written by the quartet in advance with the film crew. In addition, the technicians digitized the movements of the musicians – so that young copies would behave more humanly on stage.
Commenting on the forthcoming ABBA digital tour to Gazeta.Ru, musician Yuri Loza expressed the opinion that the idea of ​​holograms would not affect the quality of music.He also admitted that he himself is not against once arranging a concert, within which his young digital copy will appear on the stage.
"Fans will definitely come to concerts for nostalgia, and at the same time will look at young holographic" performers ". What's the big deal? Music will remain music. The members of the group probably no longer want to tour on their own, and new technologies will present them to the public young and beautiful. They are going to do new material, Benny [Andersson] will write great songs, "he said.-
I would have done that too. Why not? As an experiment. A lot of artists released drawn clips, where their image was presented in the form of a cartoon character. An example is Paul McCartney. It's the same, only in the case of ABBA everything will be in the form of a concert. "
In turn, music critic Artur Gasparyan admitted that he has a positive attitude towards the reunification of the group, but doubts its chances to fully return to its former popularity.
"I understand that it will be very difficult to enter the same river twice.Of course, the history of the group was so vivid that even after 40 years, their new appearance is a joyful event for all fans. On the other hand, there was no wow effect. If before each song was a revelation, now the compositions are simply repeated in a concentrated form. We've heard this from ABBA many times, "he said.
The critic also noted that the group approached the new material with imagination, but the sound does not have the same sonority.
"Now everything is done gracefully, with imagination, at the height.Even sung well. Although the voices of women are already aged, the previous resonance has disappeared, – Gasparyan said. – Despite this, the dream of many fans of the group comes true. The connection of the members is as unexpected as the collapse of the collective in 1982 ".
The Swedish ABBA quartet existed in 1972-1982, then broke up for decades – and was reunited only in 2018. The name of the group is formed from the first letters of the name of the musicians (Agneta, Bjorn, Benny and Annie-Fried). World success came to the group after winning the song contest "Eurovision" in 1974 with the song "Waterloo".
90,000 Creative Ideas for School Graduation | ShowCompany
The graduation ball is the brightest event in the life of all young people. Forms of school holidays are periodically repeated and do not have such value. But prom is completely different. This day represents some border between childhood and the beginning of a new adult life. Celebrating the graduation ball gives teenagers the opportunity to be the protagonists of life. The world exists only for them on this day.
Yesterday's schoolchildren receive gifts and compliments that emphasize their merits. Incredible shows and performances are arranged for them. Young men and women will always remember this evening … And yet, it can be made even better and brighter. And for this we will offer you some interesting ideas that will decorate absolutely any holiday.
Idea No. 1. Butterfly Show
These beautiful creatures are, probably, the favorites of all people on earth. Butterflies have always been considered a symbol of beauty, childhood, happiness and the human soul.Therefore, they are great for any prom scenario. Butterflies appear at the end of the prom: all graduates are presented with a small beautiful box. These fluttering beauties are hidden inside the boxes. Dozens of butterflies fly into the sky as soon as young people open the boxes. This extraordinary sight cannot be described in words, it only needs to be seen!
Idea number 2. Oscar-style evening
Themed parties are in trend now. And this does not imply banal scenarios and contests.An interesting idea – an Oscar-style evening. Boys and girls are greeted by the red carpet. They will walk in chic outfits like real Hollywood stars with camera flashes and enter the hall decorated in the style of the award. Then the ceremonial part of the graduation ball begins. The presenters take the stage and announce the nominations for the award and their participants. In between nominations, interactive events, contests, and a lottery are held. After the party, the graduates will have video and photographic materials of the solemn and festive part of the graduation ball as a souvenir.
Idea number 3. Graduation in the loft
Celebrations in a concert hall are not at all what modern graduates dream of. Instead of a chic restaurant, you can organize a party on an informal venue. It can be a park, a sports complex, an exhibition hall. There are no hard and fast rules. The main thing is an informal atmosphere and ease. The atmosphere of the loft is the best way to set up a friendly atmosphere, where there are no longer teachers and students.
Idea number 4. Graduation in a water park, bowling
Recently, such options for celebrating in a water park or bowling alley have become popular.In entertainment centers, fancy feasts are usually not organized. Most often it is a buffet and outdoor activities.
Idea number 5. Graduation "Traveling around the world"
Traveling to different countries, acquaintance with the festive traditions of different peoples – who does not dream about it! Brazil, China, United Arab Emirates, Hawaii – this is the minimum list of countries with extraordinarily beautiful traditions. A "trip" to another country may include a change of food and drinks on the festive table, a small excursion into the history of the country and its traditions, a musical number, and dancing to national music.And photographs of participants in national costumes will complement the traditional photo albums of graduates in classic dresses and suits. The room can be festively decorated with bouquets, garlands and arches from balloons.
The holding of the prom is not limited to any scope. It all depends on your imagination, desire and mood. If you feel that you need help in fulfilling the desires of today's youth, you can contact our agency for organizing holidays.We will help you find the best solution for organizing graduation and create a holiday atmosphere in which both children and parents will feel equally pleasant.
Want even more prom ideas and tips? We are looking for everything HERE .
Nizhny Novgorod State Circus – official site
Dear viewers!
The Nizhny Novgorod circus takes care of the health of each of you! Our employees comply with all sanitary protection requirements.And we, in turn, ask you to take care of your health and the health of other viewers!
Please, when entering the circus, put on a protective mask on yourself and the child, treat your hands with special means, and also undergo non-contact thermometry.
During the performance, do not take off your mask, because it is the main means of protecting your health and the health of your family members, keep your distance and take seats, according to the tickets purchased.
We have made every effort to make your stay at the circus as safe as possible, and have developed several new rules for attending performances.
By purchasing a ticket for a circus performance, the Spectator assumes the obligation to comply with the rules of the circus.
1. As part of the fight against the spread of coronavirus infection (COVID-19), we recommend paying for tickets purchased directly at the circus box office using a contactless payment method using bank cards, smartphone payment technology, etc. (if the buyer has the opportunity). You can also purchase tickets on the Nizhny Novgorod Circus website https: // www.circus-nnovgorod.ru/ using a remote payment method.
2. When attending the performances, you must have a mask and gloves with you. Spectators (including children) in the circus premises must wear a protective mask that covers the respiratory system. A protective mask covering the respiratory organs must be worn at all times while in the auditorium. It is not allowed to be in the auditorium without a protective mask during the performance. If the viewer refuses to use personal protective equipment, or to be in a mask that does not cover the respiratory organs, the circus administration has the right to refuse the viewer to attend the performance or offer him to leave the circus.
3. Citizens with signs of SARS and / or having chronic diseases, also aged 65 and older – please refrain from attending performances for the sake of your health and the safety of others.
4. All spectators attending the performances are subject to body temperature control before passing the ticket control. Spectators with a high body temperature (over 37 ° C) and / or with signs of an infectious disease are not allowed to the show. In this case, the viewer is refunded for the ticket.
5. For your safety, in the foyer of the circus, a place for treating hands with skin antiseptics is organized, including with the help of installed dispensers (sanitizers). In the foyer of the circus, bactericidal irradiators-air recirculators are used.
6. Please keep a social distance of 1.5 meters and do not join groups.
7. Please do not change seats in the auditorium without the administrator's permission.
Ticket control starts 60 minutes before the start of the show.Entrance to the auditorium 30 minutes before the start.
ATTENTION! The performances are carried out in strict accordance with the requirements of Rospotrebnadzor.
When buying tickets, 2 seats to the right and to the left of you will be automatically blocked by the system, in order to maintain a distance with other spectators.
Documents * that can be used to enter the circus:
1. "Multipass 800" orange (on electronic media or badge)
2.