Graduate year: Understanding the Post-Graduate (PG) Year
Understanding the Post-Graduate (PG) Year
Learn about the Post-Graduate(PG) Year, and how it can benefit certain students.
A post-graduate year is a year beyond high school graduation, spent at an independent school. Some students will consider doing an "extra" year of high school in order to better prepare themselves for college in a number of areas. Reasons for pursuing a post-graduate year vary as does the timing of this decision. Some students know early on that they would like to pursue a post-graduate year and don't go through the college application process at all, while others decide to consider both options. Still others go through the college application process and then realize that they are not pleased with their college options and would like another year to strengthen their candidacy for colleges. 
In any of these cases, the post-graduate year is a worthwhile option to consider.
 This "extra" year allows a student to mature socially and/or academically, provides another year of academic preparedness and time to enhance study skills and time management, perhaps another year to strengthen athletic ability to pursue a sport in college. These are all valid reasons for pursuing a post-graduate year. 
Many independent schools offer this option, usually to a group of 10-20 students who are essentially members of the senior class. As post-graduates, these students will have already earned a high school diploma so will be making academic choices that will enhance their profile for college by maybe filling in gaps on their transcript or taking some more advanced courses. Some schools will have one or two required courses for their post-graduates as well.
There are a few things to keep in mind if you are considering a post-graduate year.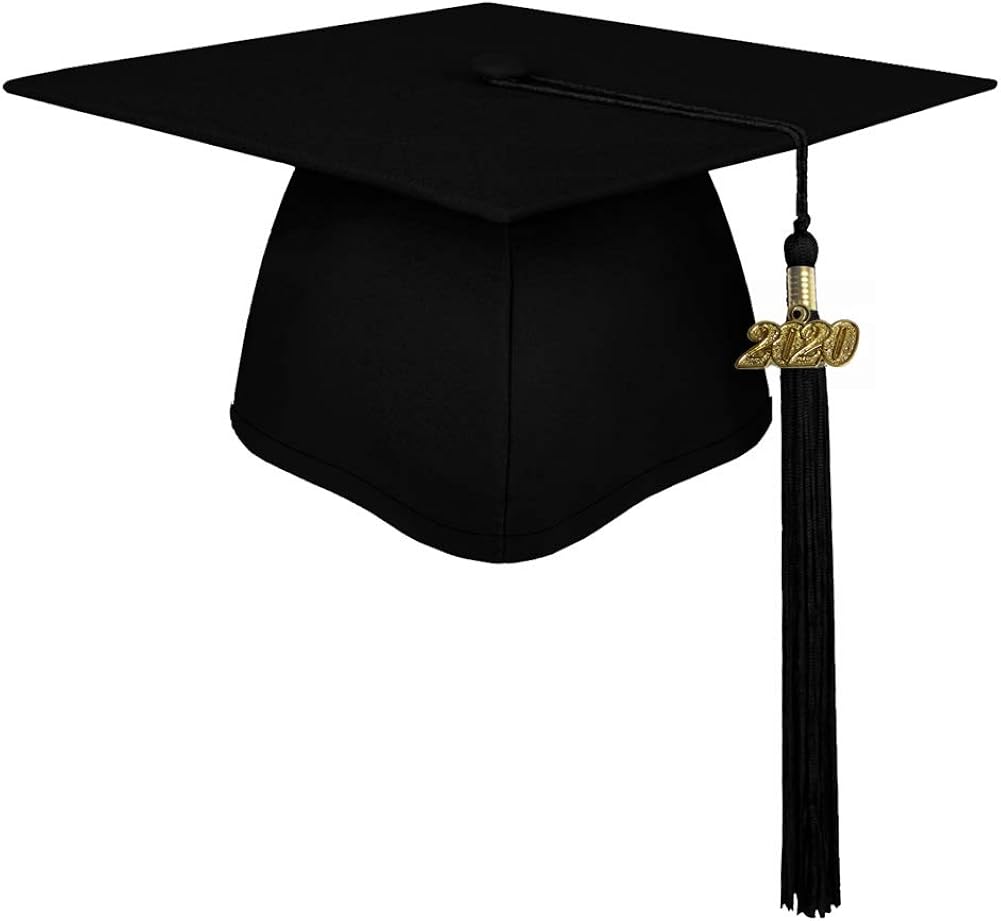 For instance, while this can be an incredible experience, it is often difficult at first for post-graduate students to still be in high school when many friends have gone off to college. However, keeping the big picture in mind is important; you can be much better prepared than you would have been when it's time for you to go to college. You may be more attractive as a candidate due to your enhanced profile and demonstrated ability to do more demanding work. Also, it's important to remember that you are only spending one year at this school so you have to make the most of it. You will no sooner be on campus than you will have to think about the next group of schools to which you will apply. It's important to get engaged on campus quickly – academically, socially, on athletic teams, and other extra-curriculars, so you feel you are a part of the school. 
Also important is this: While your college list may not change considerably from doing a post-graduate year, you will change as a student.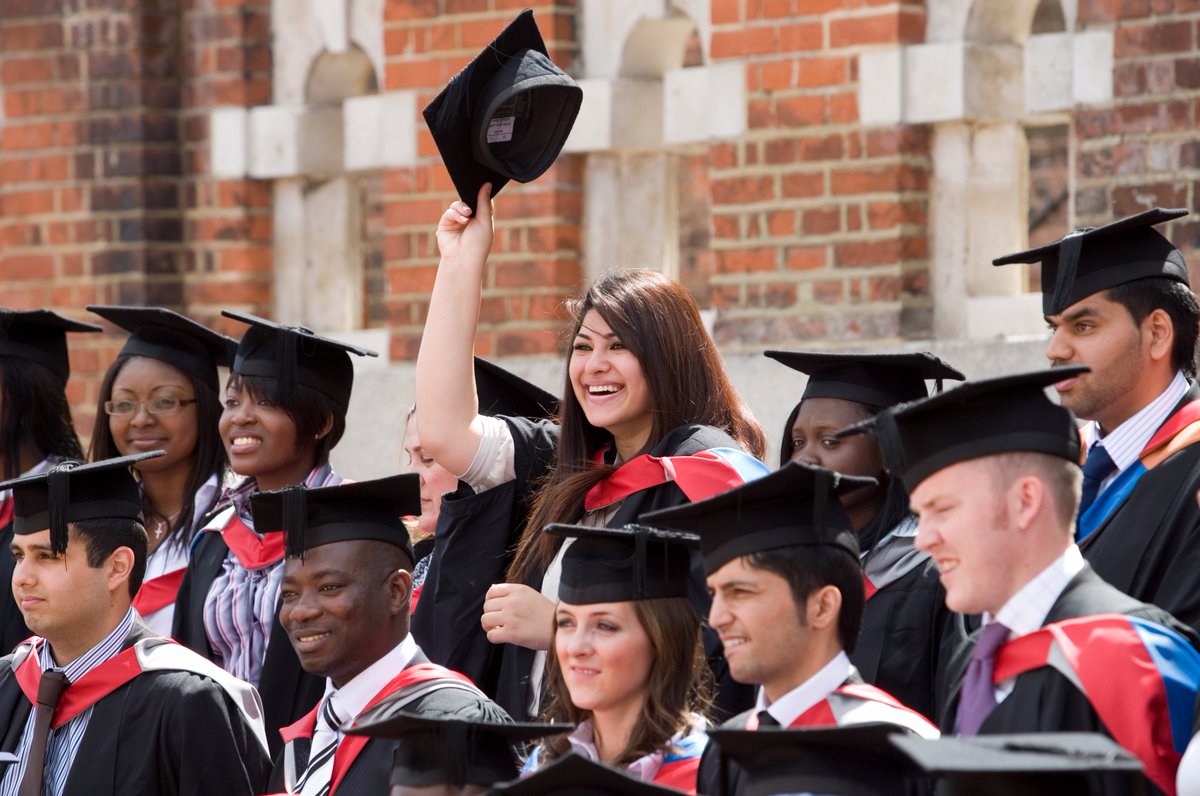 That is to say that you may be applying to some of the same schools you would have before, but you will be much better prepared to do the work when you get there.
Questions? Contact us on Facebook. @boardingschoolreview
About the author: Heather Johnson is an educational consultant who works with families in both the boarding school and college admissions processes.
Why Do a Gap or Post-Graduate (PG) Year?
Learn why more and more students are choosing to do a gap or post graduate (PG) year at boarding school.
The "gap year" is more popular than ever, with thousands of students taking an interim year between high school and college to pursue a passion, do meaningful volunteer work, or explore a new culture. However, some students feel that an academic gap year is the best way to spend the year. They know that an academic year will help them to improve their grades and SAT scores, have a taste of structured independence, and to develop study and writing skills.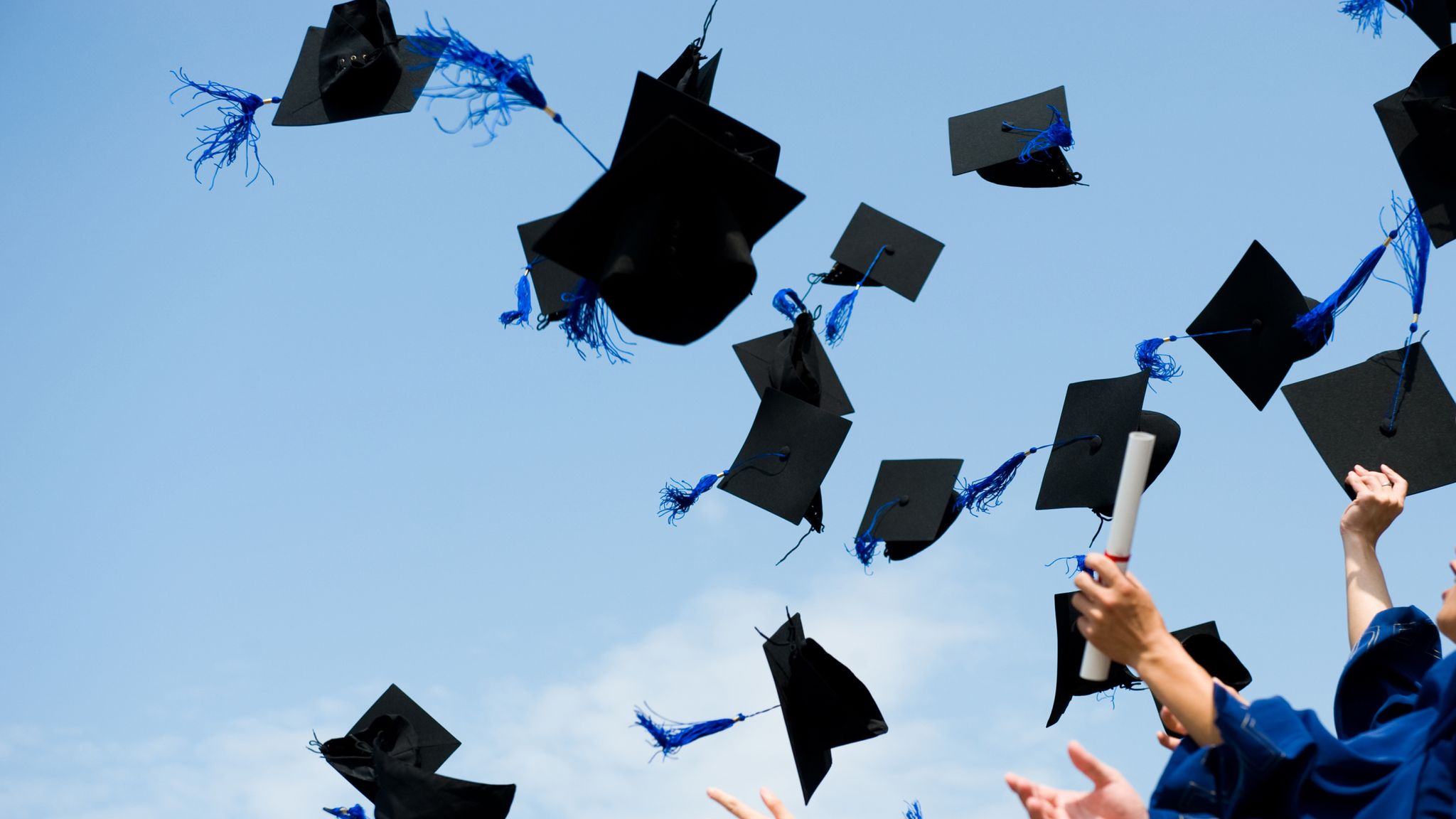 For many of these students, a "post graduate year" at a boarding school is a wonderful option.Over 1400 students are currently enrolled as "PG" students at boarding schools in the US, Canada, and Europe.The PGs have graduated from their local high school, and come to boarding school to join the senior class and to be part of the tight group of PGs on campus. These popular members of the school community are able to participate in varsity athletics and extracurricular activities, and have access to the school's college admissions counselors.
PG programs are varied in terms of academics and social life.
Just as colleges have different levels of academic rigor and a variety of social settings, PG programs also have differences and should be evaluated carefully. Strong students can enroll at highly selective boarding schools where they can take upper level classes and experience the grind of three to four hours of homework a night. This rigorous academic environment will prepare them for the fast-pace and independence of a strong academic program at college.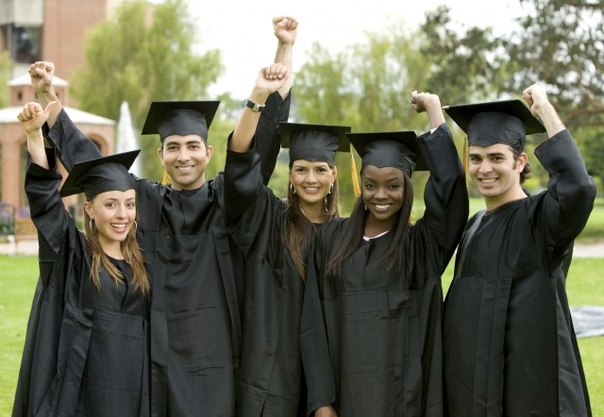 Students who have struggled in high school can join a PG program that offers the support which will prepare them for success in college. This can include sessions at a learning center, structured study halls, and teachers who will seek them out to offer help and assistance on assignments and papers.From a student life point of view, there are PG programs in co-ed and single sex schools, large and small schools, located in rural or suburban areas. A PG student can attend a physically challenging military school, a New England boarding school near the ski resorts, or a European boarding school in an old university town, among other choices.

Many more girls are doing a PG year.
The PG year has been around for over 50 years and was originally geared toward boys who were preparing for the service academies, hoping to improve athletic abilities in order to get a college coach's attention, or for those who needed to improve maturity, study skills, and academic abilities before embarking on college.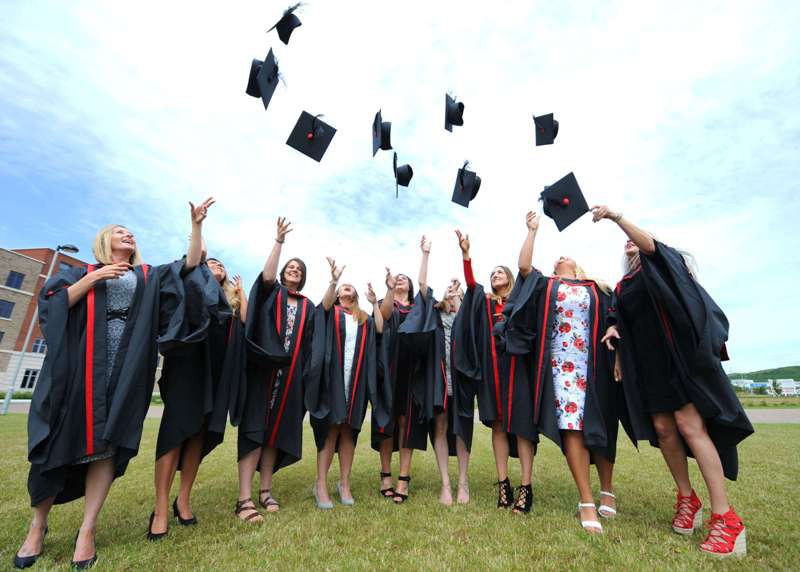 While many boys are still enrolling in PG programs for those reasons, they are now joined by girls who are doing a PG year primarily for academic reasons. With college admissions seeming to get more competitive each year, the PG year is a good choice for both boys and girls who want to improve their academic profile before college.
College admissions deans like the PG year.
A year spent on academics and structured independence usually means a more prepared and mature college student. College admissions officers recognize that the PG year offers many benefits to a student and will ultimately make him not only a better candidate for admission, but a better student once he is on campus. Every year, PG graduates are accepted at schools ranging from Ivy League universities to supportive liberal arts schools and everything in between.
Kristin White is an educational consultant and the author of The Complete Guide to the Gap Year:The Best Things To Do Between High School and College www.
completegapyearguide.com 
Her website is http://www.darienacademicadvisors.com
The Role of the Post Graduate (PG) Year in Preparation for College
I have worked with many PG students who have eventually declared the PG experience as essential to their growth and success. These students are young women and men, some student athletes, who have chosen to commence to another challenge before taking on the new world that is the college experience. Taking a PG year is not for everyone – there are rules and expectations that form a structured environment meant to facilitate practical and developmental growth in students while fostering engagement.
There are over 100 schools in the US and Canada that offer the PG experience to students looking for the next step before college. I am happy to share with you the successes and challenges inherent in the PG experience and how they align with the goals and expectations of our college students as they enter into adulthood and beyond, fully knowing that education is a never-ending proposition.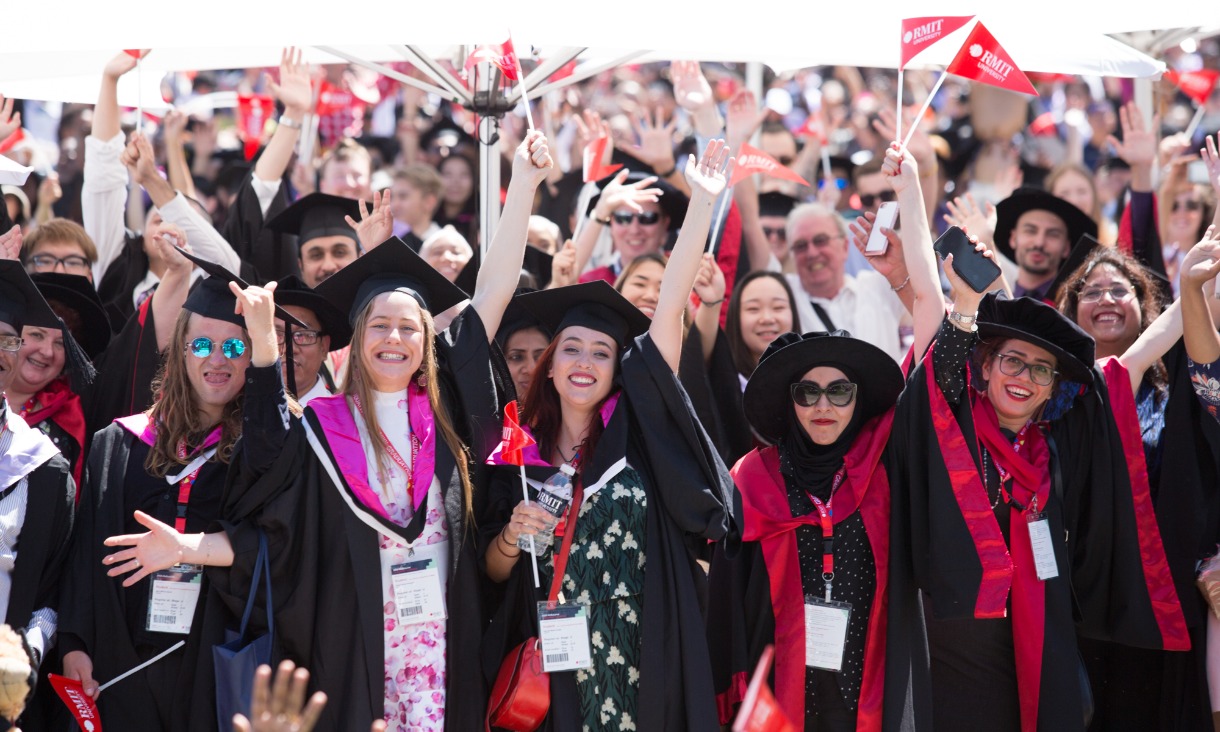 Here are two stories of students I worked with:
Suzie, for example, decided to choose a post graduate year after finding the IB program at the school she attended and graduated from wasn't the best fit to fully prepare her for college as she had hoped- socially and in terms of academic breadth and opportunities. Coincidentally, she was a hockey player who decided as a senior that she wanted to try to play in college. The PG year extended the opportunity for recruitment (with the addition of an intense recruiting plan) and the additional year allowed her to explore classes that piqued her interest in ecology and biology. She is now playing hockey and is a biology major at a top liberal arts college.
Joe was a late bloomer physically and academically. He and his family chose a PG year to allow Joe the opportunity to physically and academically mature at a place where he could compete on a high-level lacrosse team against elite level competition. Joe's grades and synthesis of course material began to bloom and he benefited from the close-knit community, strong advising, and quality coaching and competition.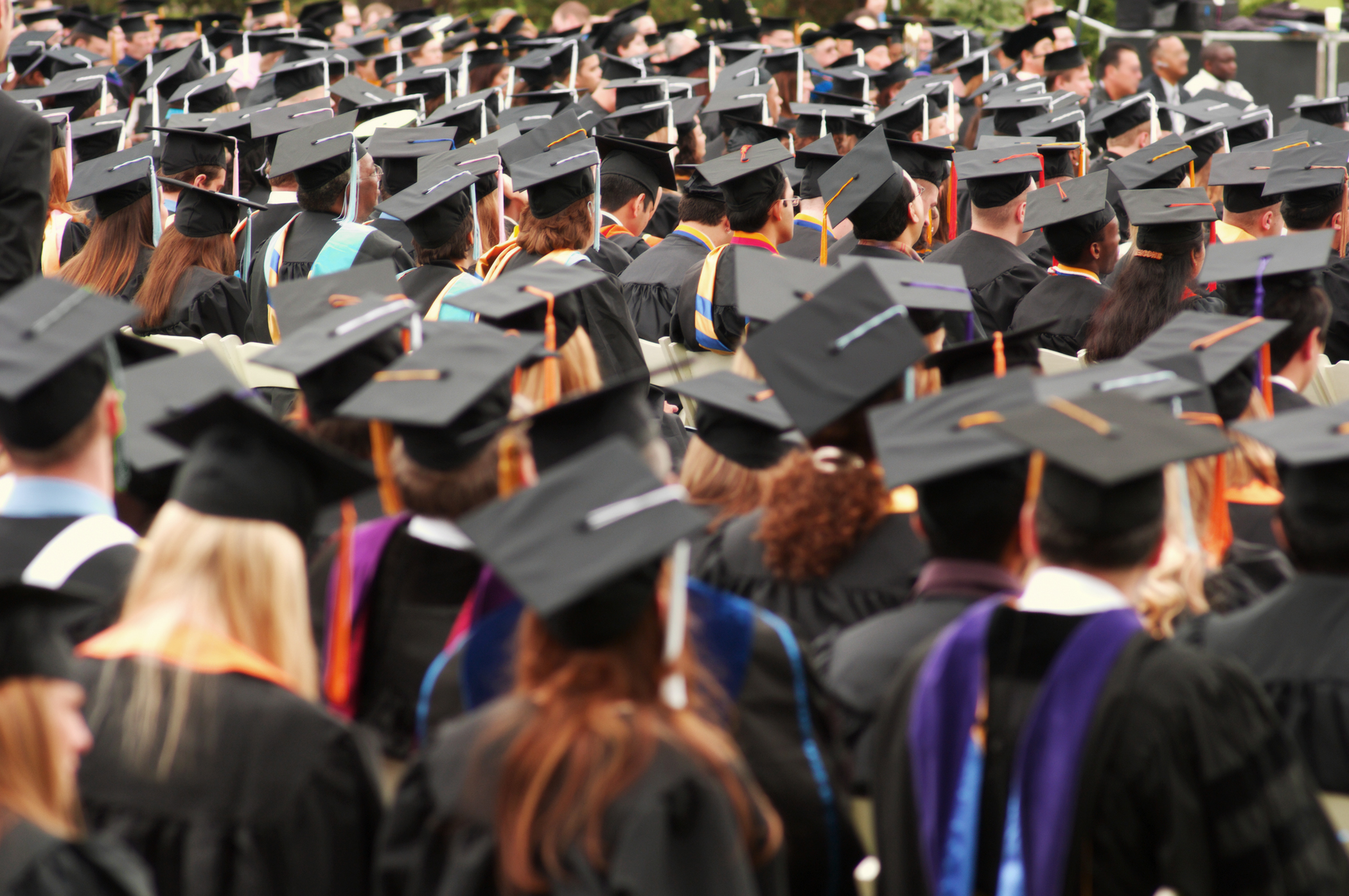 Meanwhile, Alex worked with us and pursued a PG year for non-athletic reasons (even though he ended up as an all-league catcher on KUA's baseball team). You can read his full story here.
Your child could have his or her own PG journey, distinct from Alex's or Joe's or Suzie's. During the college planning process, some families are often surprised to hear of an opportunity to extend the education of a high school student post graduation for an additional year prior to matriculation into a college. This additional year is called a post graduate or PG year. People familiar with the term "PG" often associate this opportunity with athletics or athletic recruiting. However, the PG year can serve many purposes in better preparing a student or student athlete for the academic, social, and athletic rigors of college.
There are significant advantages to taking a PG year.
Students can use this additional year to prolong their opportunity for enhanced academic coursework, begin to integrate into a social environment that supports autonomy and leadership, prepare for and take additional SAT or ACT tests, and extend the college planning and search process in order to find the right fit college.
Families might also consider the PG year if there has been a setback (illness, family circumstance) or a late discovery of a learning difference.
Students who choose to engage in a post graduate year can expand their coursework by adding an AP course or advanced writing or research course that they would not have otherwise been able to fit in their twelfth grade year. These courses tend to be rich and more meaningful under the watchful eye of a devoted teacher who, coincidentally, may also serve as the dorm parent or student advisor. The tight-knit community and academic environment in many of the PG schools affords students more discussion and hands on opportunities to delve into a variety of subjects, topics and activities while creating a dynamic social structure that engages students, often beckoning them to become leaders. Students are encouraged to take risks under a watchful community that can help guide the outcomes for those who strive to make a variety of choices to wholly embed themselves in the community.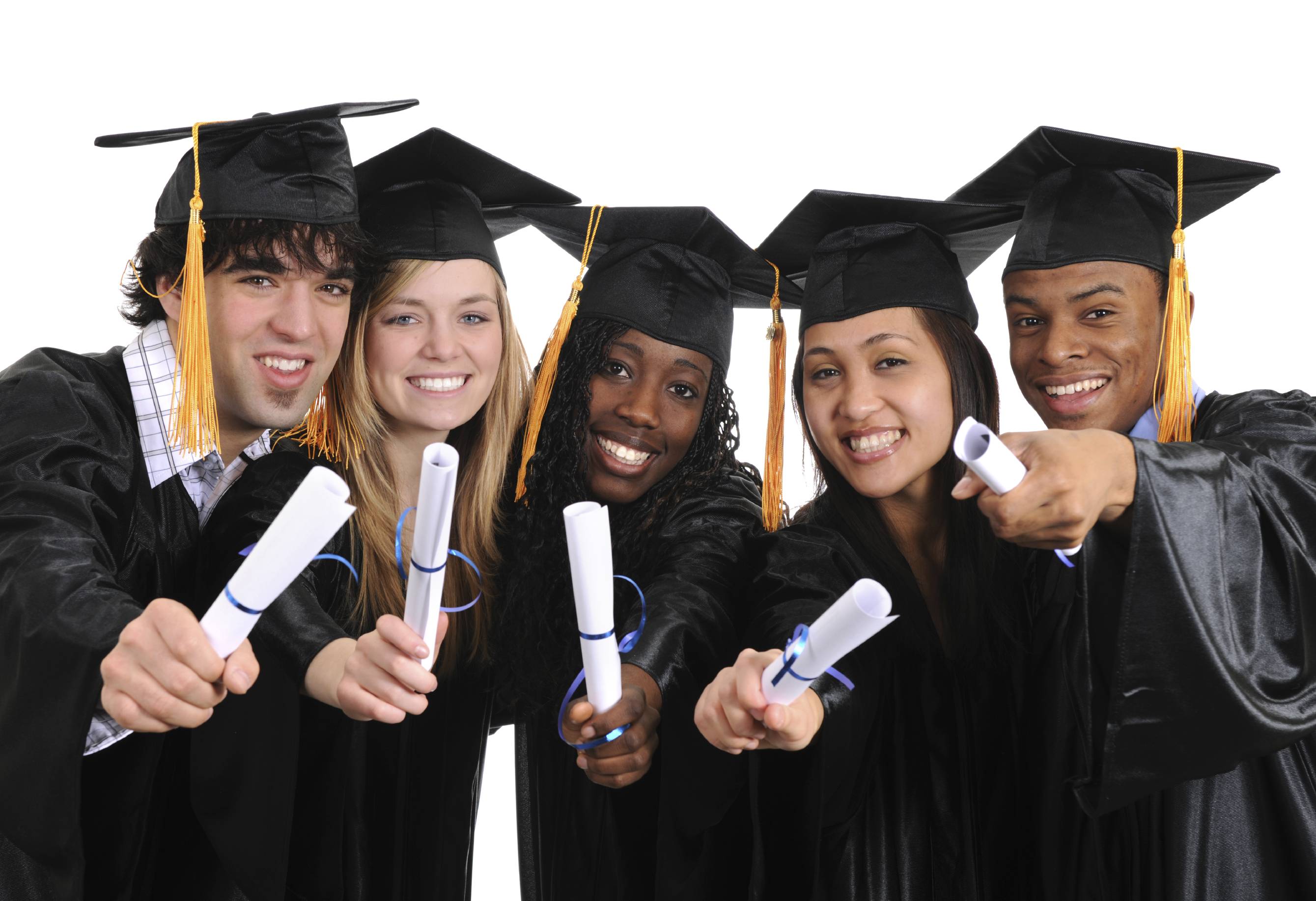 During the PG year, the ability to prepare for college academically, socially as well as developmentally aids the student in the transition to the rigors and structures of the college environment in a supportive yet challenging manner. Classes tend to be smaller, usually no more than 10-13 in a classroom, and more collaborative. While the coursework might be at higher level, the level of engagement and learning that is fostered in the classroom allows the student to challenge their critical thinking skills or re-consider how they learn in different environments. The ability to thrive in this type of classroom often helps students gain a stronger sense of confidence academically as well as socially. Students often will find unique classes, clubs, community service options or travel experiences that further bolster the robust PG experience.
In extending the college planning process, students can take a longer period of time to discover more colleges through visits, take more time to prepare a thorough application, enhance their academic profile through additional testing and coursework as well as garner meaningful letters of recommendation from a teacher or teachers who get to know students on many levels as they embark on the PG adventure.
Unique to the experience, fewer students are members of a PG class giving them multiple opportunities to lead and grow as a cohort as well as assume responsibilities for personal growth and decision-making. Student athletes often benefit from the PG year in order to continue to mature physically and emotionally, enhance their academic profile, extend the recruiting evaluation process as well as face competition at a higher level in many sports in advance of the collegiate experience.
The Benefits of a Post-Graduate Year
Did you know that each year, a number of high school graduates opt to spend another year at high school? A private high school to be exact and enroll in a program known as the post-graduate year or PG year.
Over 150 schools worldwide offer postgraduate programs. Admissions standards vary as do the objectives of the postgraduate programs themselves. It probably makes a certain amount of sense to have a student stay on at his old school for the postgraduate year.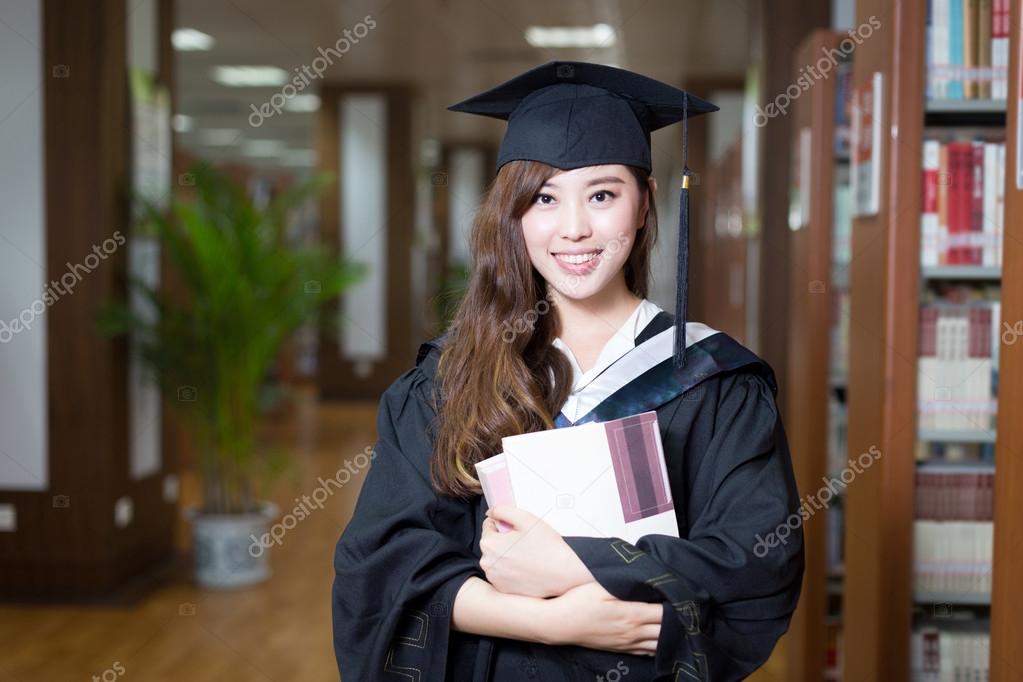 If he wants to attend another school, he may find the admissions process almost as intimidating as applying to be a first-year student. On the other hand, admissions to a post-grad year at his old school will be a mere formality. Postgraduate years are particularly useful for boys who want an extra year to mature before moving on. The postgraduate year gives young men that little extra confidence which they might lack at the end of 12th grade.
A PG or postgraduate year is a popular option for many students.
Personal Growth/Maturity
A post-graduate year gives students some extra time to strengthen academic skills, to participate in sports and to prepare for college admissions testing. For many students, it also gives them a little extra time to mature. Not every student is ready for the independent lifestyle at college, nor are they always prepare to live on their own for the first time. A post-graduate year at a boarding school gives students a chance to get used to an independent lifestyle in a supportive and nurturing environment.
It can be a great stepping stone to prepare a student for college.
Improve College Admissions Chances
Many students choose to do a post-graduate year to improve their chances of admission to a particular college. College admissions can be fiercely competitive. If a student has his heart set on getting into a certain college, he may, in fact, be better off waiting out a year in the hopes that his application might be more favorably received. Most private schools offer experienced college counselors to help with the admission process and guide students to craft a personal path to excellence. 
Perfect Athletic Skills
Other students want to take a year before heading off to college to perfect their athletic skills. From a chance to play on a top team and get noticed by college sports recruiters to strength training and agility preparation, a post-graduate year can really give students a leg up on their competition, and get a student noticed by scouts who can get them into top schools.

And, many elite athletes earn college scholarships, and a post-graduate year can make a student a more desirable candidate. 
Schools That Offer a PG Year
There is only one school that offers a PG program exclusively. That's Bridgton Academy in North Bridgton, Maine. All the other schools on the list below offer their PG year as a kind of 13th grade if you will.
How a Post-Graduate Year at Boarding School Helps You in College
Another year of high school, really?
Why would anyone consider a post-graduate year instead of college? But if you're a high school athlete looking to improve your game, a post-graduate (PG) year at a boarding school might be just what you need to play college sports.
Max Willman, for example, was a hockey all-star and a good student at Barnstable High School in Massachusetts. But, coming from an off-the-beaten-track school on Cape Cod, he thought his competitive days would be put on ice when he graduated in 2013.
Fast forward a short year later. Willman was playing at the Wells Fargo Center in Philadelphia, site of the 2014 National Hockey League draft, pulling on the sweater of the Buffalo Sabres, posing for photographs as their fifth-round selection.
But before pursuing his dream of professional hockey, Willman will get an Ivy League education at Brown University. And he owes all this to the PG year he did at the Williston Northampton School in Easthampton, Mass.
"After high school, I was looking at colleges but just as a student, not for hockey," says Willman. "I wanted to keep playing, but there weren't many opportunities, certainly not at Division 1 schools. There weren't a lot of scouts (college or pro) coming to the Cape."
"Prep school did everything for me," says Willman. "I needed that year to grow as a player and as a person. No way would I have been recruited to the Ivy League, or drafted by the NHL, without what I learned at Williston.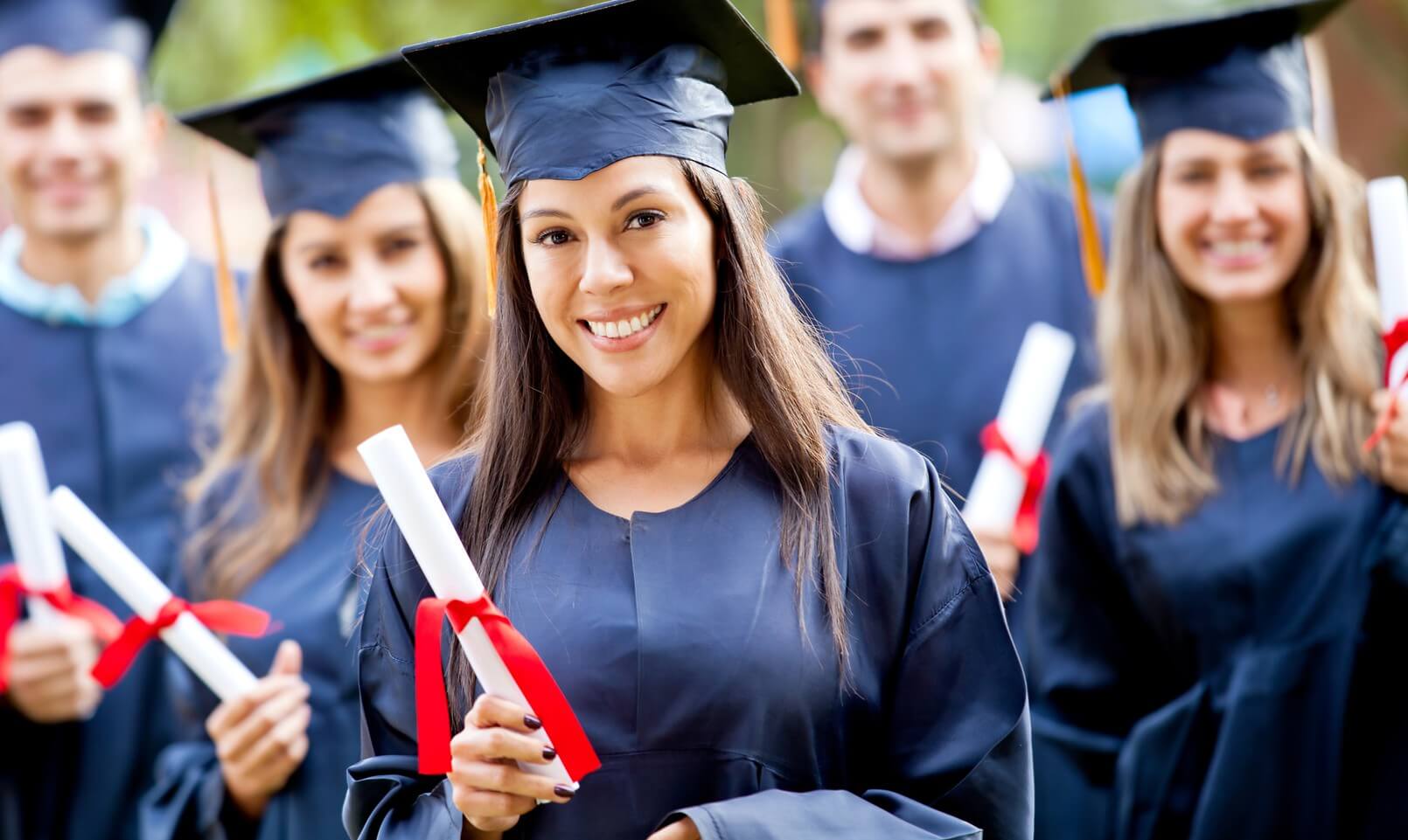 "
The cost of a post-graduate year
?The cost of a PG year can be considerable – as much as $70,000 without scholarships?or financial aid – but the reward could be an athletic scholarship or, at the very least, substantial personal development. That might make the cost of boarding school worth the investment.
John Toffey is the newly appointed associate director of admissions at Cheshire Academy in Cheshire, Conn. Before that, he had the same job – as well as being head baseball coach and assistant hockey coach – at the Salisbury School in Connecticut. Having been in an academic and athletic environment for seven years, he knows well the benefits of a PG year for both athletics and academics.
"It's hard to find a downside," says Toffey, a former Division 1 college athlete who was drafted in both baseball and hockey. "It's not cheap, but after a year you're going to be much better prepared for college.
"
Most prep schools take a limited number of PG students – 15 to 20 in a class of about 100 at Salisbury – and the admission process is rigorous, he says.
"We're focusing on the whole person, not just test scores or athletic ability. The character of the student is very important. We're a co-ed boarding school, so how they fit in socially is a key. Kids?come from all around the country and internationally, too, so you're exposed to a lot of things," he says.
"As for athletics, with boys especially, a PG year gives you time to physically and emotionally mature, get stronger and faster. You're surrounded by other good kids who are competitive and overachievers. That pushes you to be the best you can be."
An extra year before college can really make a big difference, he adds. "You're more ready than the average freshman because you've already had a year of experience with it."
If there is a tradeoff, say Toffey and Willman, it's that the structure and demands of campus life at prep schools are more controlled than at college.
"It's part of the growth process," says Toffey. "We have mandatory study halls. There's some peer pressure because (PG students) see their friends going off to college, and they're not. Socially, they feel like maybe they're missing something."
But in the end it's worth it, says Willman.
"The adjustment to my first year at Brown was easier because I had already spent a year away from home playing hockey and studying," he says. "I knew how to manage my time and not get overwhelmed."
IMG Academy in Bradenton, Fla., is perhaps the gold standard for PG student-athletes. The nearly 500-acre campus has state-of-the-art facilities that rival and often exceed anything in top-tier universities or even professional teams.
The school began as the Bollettieri Tennis Academy in the late 1970s and developed champions such as Monica Seles and Andre Agassi. First called the Pendleton School and now IMG Academy, it has eight sports: football; baseball; basketball; golf; lacrosse; soccer; track and field; and tennis.

It offers a college preparatory K-12 and PG curriculum and sends students on to some of the finest colleges and universities in the nation.
The post-grad program develops blue-chip recruits, but John Mahoney, the national varsity boys basketball coach, says IMG isn't just about high-powered sports and athletic scholarships.
"We want to prepare them for the next step and help them reach their potential, whether that's Division 1, 2 or 3. We've placed them at all levels," says Mahoney. He has been at IMG since 2012 after college coaching stops at?Robert Morris, Duquesne, Michigan and St. Francis universities.?"We've had kids go on to be team managers in college because they want to be part of a program. We've had players come in here who didn't start for their high school team, but they had a great attitude and wanted to improve and grow as a person."
The sticker price for a PG year at IMG Academy is a hefty $65,500, and with additional fees climbs to nearly $70,000.
There is limited financial aid available.
"We're teaching and training physical and personal development. There's no stone left unturned," says Mahoney.
Why do a post-graduate year?
Improve: Raise your scores or your GPA, and, if you're coming from a large high school, you might find a college counselor who has more time to help you.
Prepare: You're away from home, but there's still structure. It's an in-between year before being on your own and a good way to learn time management and to hone study skills.
Grow: Teens, especially boys, are still developing physically, and a PG year is a chance to develop more physical strength and skills before college-level athletics.
How a Post-Graduate Year Can Help – Smart College Visit
Have you ever heard of a PG or post-graduate year? Not many people have. And in some cases, a PG year can be very beneficial to high school seniors.
Could it help you?
The first time I came across an application from a PG applicant, I was befuddled.  I was relatively new to college admissions and I had never heard of a PG year.  Red flags started waving when I saw that the student had already graduated from one high school and was enrolled in another.  After a little education from more seasoned colleagues, I quickly learned that the red flags were unnecessary.  The PG year was more common than I knew and presented very real advantages for some students. 
It's Not Parental Guidance
First things first, what does PG mean?  It's not like the movie ratings – it's not an extra year with Parental Guidance advised.  PG, in the world of education, means Post-Graduate, or postgraduate.  It's essentially an extra year of high school – and not because you failed anything and had to repeat a year.  It's also not the more widely-known "gap year." That generally describes a year between high school and college during which a student explores some area of interest whether it be travel, an internship, research, or work.
The PG year entails actual enrollment in high school – again.
There are many reasons why a PG year might make sense for some students. I'll discuss a few of the most popular.  Regardless of the specific reason, almost all point to increasing chances of college admission and success after enrollment. 
RELATED: The Top PG Boarding Schools (via Boarding School Review)
The Academic Late Bloomer
Some students don't really hit their stride until junior or senior year.  I'm not talking about an upward trend, but students who really "get it" finally. And they look like much more promising students in their senior year. The problem is college admissions offices aren't likely to take a chance on a student with only one strong year. 
The PG year offers the student an extra year to demonstrate academic potential. By taking more advanced level courses, they can continue to demonstrate that strong, upward trend.
The Social Late Bloomer
Not unlike the academic late bloomer, some students just simply aren't ready to head away to college when they're 17 or 18.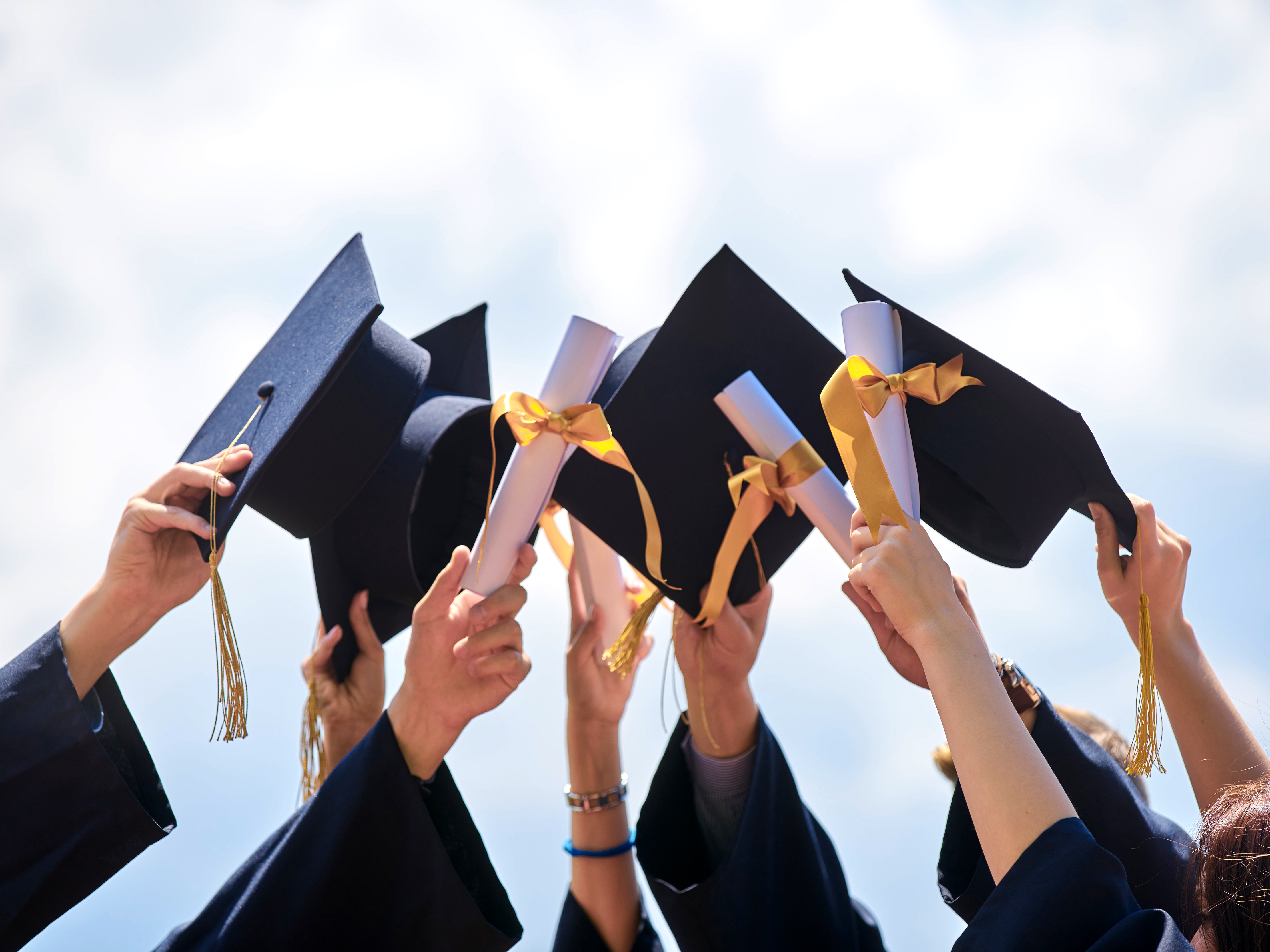 These students may just be immature for their age, they may have anxiety issues related to leaving home, or they may need an additional year to work on some executive functioning skills.  A PG year allows these students the extra time to mature, learn some coping skills, or hone some basic life skills needed to transition to living on their own in the college setting. 
The Student Athlete Who Is a Stronger Athlete Than Student…
Some aspiring college athletes may need an extra year in high school to meet NCAA Eligibility Center standards.  Division I and II colleges will not extend an athletic scholarship to any student who does not receive
NCAA Eligibility Center certification.
RELATED: Don't Fear the Gap Year
Similarly, it would be unlikely for an institution to offer admission to a student athlete who fails to meet eligibility standards. These standards vary slightly between divisions but essentially students must pass all "core academic classes.
" This includes Algebra I and an NCAA-calculated GPA of at least a 2.0 in core classes. The student must also achieve a certain score on the SAT/ACT.  So if a student didn't pass Algebra I or scored below a certain SAT number, they could use a PG year. They'll improve their academic record or standardized test scores, and hopefully increase their chances of admission and an athletic scholarship.
And The Student Athlete Who Is a Stronger Student Than Athlete
Conversely, some students rocked it in the classroom and were really, really good on the field/court/track/mat/lane/etc. But they needed to be really, really, really good in order to be a recruited student athlete at Dreamschool University. These students may feel (or may have been told by coaches) that one more year of physical growth and training will put them in a better position to be recruited at the collegiate level.  The PG year provides the opportunity to achieve this growth and possibly become a recruited student athlete by Dreamschool University.
Private High Schools
So where does one find schools willing to consider a PG year?  Typically schools offering the PG year are private high schools.  It may not be impossible for a family to work with their public high school to achieve something similar in nature. However, in all of the cases I encountered, the PG year was completed at an independent school. Those schools are free of governmental regulations regarding enrollment. 
Some independent schools are specifically known for their PG programs.  Families will want to discuss options like boarding schools or local schools, along with a conversation about expenses.  This will help direct your search online and with phone calls to Admissions offices. Those counselors will help narrow your options even more.  
Is a PG year something you, or your parents or counselors, have discussed? Would it be beneficial for you? Tell us about it in the comments on Facebook or on Twitter.
Other Post-Graduate Options – Weston High School
There are many alternative work and educational experiences to consider beyond high school for students not interested in heading to traditional college right after high school.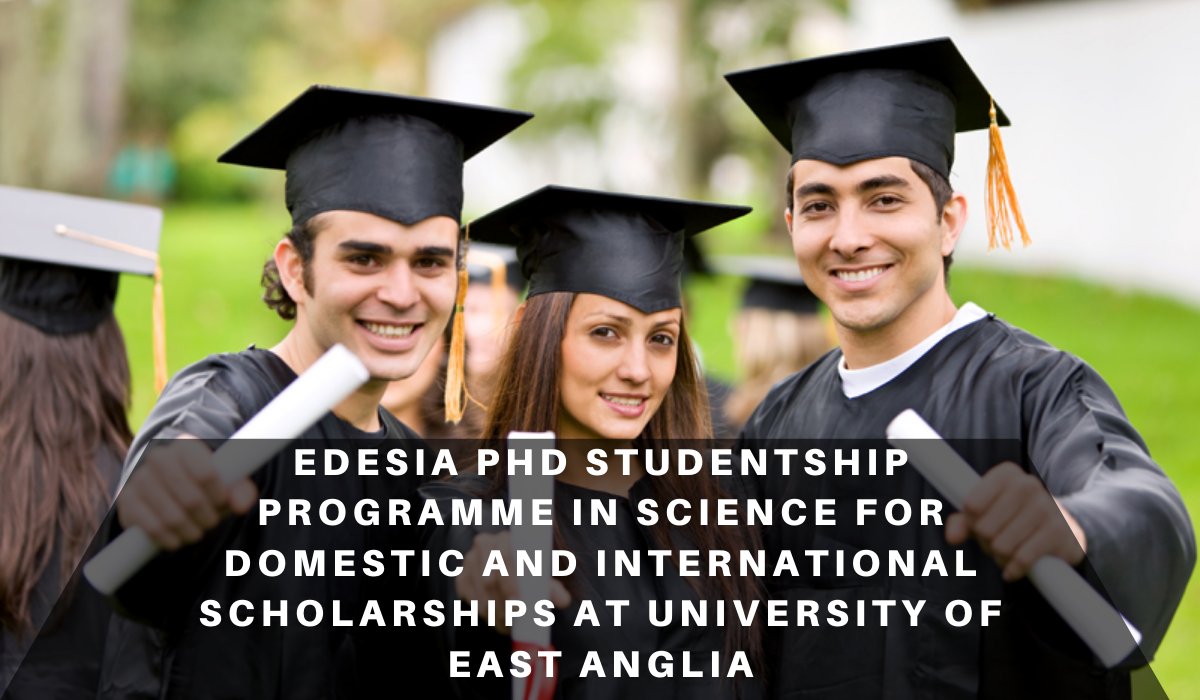 Consider the following options for vocational school, post-graduate studies, internship programs and work experience.  All provide valuable experience and learning opportunities that make sense for you.
Alternative Post Graduate Plans — If you feel like college may not be for you, you are not alone. Many students struggle with deciding whether or not college is the right path for them. Fortunately, there are various options for students considering something other than college. Below is a brief description of a few of these options. Please schedule an appointment with your guidance counselor if you would like additional help in searching for the right path for you.
Post-Graduate (PG) Year — A post-graduate year is typically an additional year of academic study in a boarding school style of learning. The PG year is usually offered by independent private schools throughout the country and stresses the ideal of the student's achieving their greatest potential.
 For those interested, the Guidance department has a list of private schools in the New England area that offer a PG year. Below are some resources to help get you started on your search.
Gap Year — The gap year is increasing in popularity around the country. Students who take a gap year typically take the year off between high school and college to do something educational and meaningful. The programs vary from opportunities for learning & internships to volunteering & travel. Below are some helpful websites to facilitate your search.
The Armed Forces — The branches of the armed forces include: Army, Navy, Marines, Air Force, and US Coast Guard. Check out the website of each branch to see if this is the right career path for you.
Photo reports from graduation in Vladivostok 2012

Enable JavaScript. Without it, the website will not work correctly.

Secondary School No. 9

503 482

Graduation 2012

Secondary School No. 40

297 63

Graduation 2012

Lyceum No. 41

859 327

Graduation 2012

Secondary School No. 61

271 158

Graduation 2012

Lyceum Dalrybvtuza

251 90

Graduation 2012

Secondary School No. 74

1072 808

Graduation 2012

Gymnasium №2

786 139

Graduation 2012

Secondary School No. 22

1084 345

Graduation 2012

Secondary School No. 25

382 308

Graduation 2012

Secondary School No. 54

543 153

Graduation 2012

Secondary School No. 17

1218 121

Graduation 2012

Secondary School No. 2

417 98

Graduation 2012

Secondary School No. 48

156 104

Graduation 2012

Secondary School No. 6

209 207

Graduation 2012

Secondary School No. 50

182 293

Graduation 2012

Secondary School No. 46

144 108

Graduation 2012

Secondary School No. 62

336 264

Graduation 2012

Secondary School No. 38

317 94

Graduation 2012

Secondary School No. 80

742 321

Graduation 2012

Secondary School No. 57

1023 161

Graduation 2012

217 170

Graduation 2012

Secondary School No. 63

754 228

Graduation 2012

Secondary School No. 16

134 108

Graduation 2012

Secondary School No. 33

267 149

Graduation 2012

Secondary School No. 52

405 524

Graduation 2012

Secondary School No. 18

155 83

Graduation 2012

Secondary School No. 79

231 176

Graduation 2012

Secondary School No. 11

115 62

Graduation 2012

Secondary School No. 42

223 167

Graduation 2012

Secondary School No. 76

223 84

Graduation 2012

Secondary School No. 19

429 262

Graduation 2012

Secondary School No. 14

108 188

Graduation 2012

Secondary School No. 81

223 102

Graduation 2012

Secondary School No. 23

245 100

Graduation 2012

Secondary School No. 35

259 252

Graduation 2012

Secondary School No. 68

374 53

Graduation 2012

Secondary School No. 21

99 294

Graduation 2012

Secondary School No. 67

168 58

Graduation 2012

Secondary School No. 71

407 306

Graduation 2012

2566 44

Graduation 2012

Secondary School No. 56

271 61

Graduation 2012

VSUES Boarding School for Gifted Children.N. N. Dubinina

568 141

Graduation 2012

Asia Pacific School

189 70

Graduation 2012

FEFU Gymnasium

566 199

Graduation 2012
Remote Graduation: What Shines For Schoolchildren This Year? | Culture and Lifestyle in Germany and Europe | DW
The ceremony of awarding matriculation certificates to high school graduates in the German resort town of Bad Neuenahr-Ahrweiler was held online, according to the Bonn newspaper General Anzeiger, as well as the website of the educational institution.Thus, the gymnasium, bearing the name of the historian and ethnographer Peter Jorres, became the first in Germany to organize a "graduation" not in the real world, but in virtual reality – at a distance. "We are the first graduate school to say goodbye to in this way," schoolchildren representatives Denise Jüsgen and Philip Schakowski told reporters.
Graduates sat at home in front of their computers, tablets or smartphones in festive or casual clothes, with their families or alone."But after the crisis, a normal graduation party will definitely take place," the school director is sure.
Graduation examinations in German schools
Graduation examinations in schools in the federal state of Rhineland-Palatinate began even before the introduction of measures to prevent the spread of coronavirus infection in Germany. Oral exams in March were held, however, already under the conditions of the current quarantine: students came to school one at a time.
In the federal state of Hesse, the examination period is due to end at the beginning of May.And in the rest of the lands, school graduation exams will just begin in May.
After discussions about whether it is worth holding final exams this year due to the violation of school schedules by the coronavirus, the federal states agreed to postpone the exams by several weeks (from April to May). Germany, in which education is run by the Länder, is currently assuming that high school students this year will be able to obtain their matriculation certificates before the end of summer holidays.How events in German schools will actually develop further depends on the further course of the coronavirus pandemic.
See also:
Laughter and solidarity in the era of the coronavirus

Bear hunting

What to do with children when schools and kindergartens are closed for weeks? Thousands of Belgians and Dutchmen decided to entertain the kids a little and put teddy bears out of the windows as "targets" for walking "hunting".Many bears in the windows are registered on interactive maps. This is how parents can plan their walk along the Bear Trail. Like, we are not aimlessly wandering around the city, but looking for bears!

Laughter and solidarity in the era of the coronavirus

Helping the vulnerable

Coronavirus poses the greatest danger to the elderly. To keep them from becoming infected with SARS-CoV-2, supermarkets in many countries have introduced time slots when only the elderly can shop.

Laughter and solidarity in the era of coronavirus

Music against the virus

Turkey has chosen a different path: people over 65 and those suffering from chronic diseases are prohibited from leaving their homes. For their own safety! A 25-year-old resident of Mersin brightens up the forced loneliness of old people by playing the guitar. In other countries, people sing under the windows of nursing homes.

Laughter and solidarity in the era of the coronavirus

"Italy, we are with you!"

Solidarity exists! In Russian Beslan, residents of the city lit candles, empathizing with the Italians who have lost loved ones.In Paraguay, Poland and Bosnia, public buildings are illuminated at night using the colors of the Italian flag. In China, a bus painted green, white and red demonstrates moral support to Italians.

Laughter and solidarity in the era of coronavirus

Hope in the sky

Switzerland also stands in solidarity with Italy. The Matterhorn, the famous mountain and symbol of Switzerland (located on the border with Italy), sends a light signal from its summit these days.And from time to time, the #stayathome projection appears at its peak – as a call to be serious about the pandemic and to stay at home.

Laughter and solidarity in the era of coronavirus

Cheerful quarantine

Lithuanian photographer Adas Vasiliauskas was left without work due to the pandemic. But he did not become discouraged, and sent a drone with a camera to the windows of friends and neighbors (of course, with their permission). It turned out that they, too, do not want to be discouraged. During the forced retreat, as it turned out, you can sunbathe on the roof, exercise on the balcony, arrange a masquerade and dream of your next vacation!

Laughter and solidarity in the era of coronavirus

Animals also suffer

Lockdown in Bangladesh.Homeless animals were left without food because people stopped leaving their homes and feeding them. Therefore, street dogs in Dhaka are now being fed by volunteers. By the way, in Germany, environmental organizations have warned that starvation threatens local city pigeons.

Laughter and solidarity in the era of the coronavirus

Recognition for doctors

In many countries, medical personnel have been working at the absolute limit of their strength and capabilities for several weeks.In Europe, people open windows in the evenings, go out onto balconies and applaud the heroes in white coats. Pakistanis wave white flags as a sign of respect for doctors.

Laughter and solidarity in the era of the coronavirus

Helping at your disposal

Volunteers around the world sat down at sewing machines to sew simple face masks. They do not guarantee protection against infection, but they can reduce the rate at which the virus spreads. The masks these women sew in Syria are for the poor in Aleppo.

Laughter and solidarity in the era of coronavirus

Art prevention

Everyone helps as much as they can. The graffiti artists from the RBS Crew in Senegal, with their educational drawings on the walls of houses in Dakar, demonstrate to the population how to behave in order to slow the spread of the coronavirus. Sneezing should be in the elbow! This is one of the important rules.

Laughter and solidarity in the era of coronavirus

With a smile against the virus

A crisis is easier to survive in a good mood.So one 29-year-old resident of Washington decided and went for a walk around the American capital dressed as a Tyrannosaurus Rex – to cheer people up and distract them from thoughts of a pandemic.

Laughter and solidarity in the era of the coronavirus

Controversial stylizations

In Germany, the path to smile leads through the stomach! Virus-shaped candy, toilet paper rolls, edible Easter bunnies in protective masks … But this wouldn't be Germany if there were no complaints! The dissatisfied believe that such culinary delights are tasteless and tactless.

Laughter and solidarity in the era of coronavirus

Roll as a gift

Toilet paper is now in particularly high demand not only in Germany. One restaurant in Minnesota, USA adds a roll to every order over $ 25. "Customers laugh when they receive their order. And now that laugh is the best," the restaurant owner told a local TV channel. Intelligent Marketing Strategy!

Laughter and solidarity in the era of coronavirus

Satire in protest

Art reacts to the crisis with caustic satire.Brazilian artist Ira Okrespu is not the only one criticizing President Bolsonaro for his skepticism about quarantine measures. Therefore, the artist depicted him with a red clown nose: they say, this is the only mask that the president wears to protect him from the coronavirus.

Author: Uta Steinver, Ella Volodina
Will Graduation Be Allowed in 2021?
15 March 2021 19:11 Photo: amur.info
Each region will independently decide whether it is possible to hold such mass events as proms in 2021. Everything will depend on the epidemiological situation.
The holding of proms and the last calls in schools in 2021 was under threat of cancellation due to the sanitary and epidemiological rules in force in the country during the coronavirus pandemic.It is difficult to predict what the incidence will be in the spring of 2021, but the forecasts of infectious disease specialists and sanitary doctors do not inspire much optimism.
Why may the graduation and final calls in schools be canceled in 2021
Rospotrebnadzor has already rushed to extend the sanitary and epidemiological standards for society for a year ahead. The set of rules includes, in particular, a mask mode and social distance: residents of the country will have to stay away from each other, presumably, until January 1, 2022.
Whether the extension of the special regime can mean that the country is not waiting for the end of the pandemic is rather difficult to guess. Sanitary doctors and virologists have different opinions on this matter.
Some say that with the start of mass vaccination of the population, the pandemic will be stopped. Others are sure that society will have to live in the realities prevailing in 2020 for at least several more years – before the formation of a general immunity to the disease.
The ban on holding mass events, namely, the last calls and graduations in schools in the country, acts in each region in different ways.They can be allowed to be carried out at the regional level, if the incidence in a particular region falls and, accordingly, will allow to remove some restrictions.
But the situation in schools is strictly controlled by Rospotrebnadzor. The sanitary norms for the work of educational institutions, according to which mass events are strictly prohibited, are still valid until January 1, 2021. Their extension will mean a de facto ban on proms and last calls.
Will the last calls and graduations in schools be canceled in 2021
As in the case of sanitary and epidemiological standards, Rospotrebnadzor plans to extend the restrictions in schools and other educational institutions until 2022.The document has already been prepared, but so far only being discussed by the government.
If adopted, students will study under special conditions until January 1, 2022. That is, it will be impossible to spend the holidays in May-June 2021 even if the statistics are relatively stable.
It is worth taking into account the fact that the norms adopted by Rospotrebnadzor are for the most part advisory in nature.That is, their application in the regions depends on the local authorities, which issue "their" decrees, taking into account the cultural and social characteristics of the region and the interests of its population.
Thus, accurate information about whether schools will hold graduation and final calls in 2021 will not appear until spring, when the incidence rate in the country and in each region will be seen. The celebration may be postponed altogether due to the introduction of distance learning in schools amid the pandemic.
How will graduation and last calls in Russian schools in 2021 go
Russian graduates try to prepare for the prom and the last bell in advance. Dresses and costumes, gifts for teachers and the school, gifts for the students themselves and an entertainment program are prepared in advance so that the celebration goes as beautifully and smoothly as possible. But experts do not advise starting preparation in 2020, because later schoolchildren and their parents may face a huge disappointment.
If mass events in schools are still prohibited, then ceremonial lines and graduation balls in educational institutions will again be held online, which means that additional spending on preparation for events will hurt the pockets of Russians.
The option of holding school celebrations without the presence of guests is possible, that is, exclusively for graduates and teachers. Then the preparation will not be in vain. But until the situation becomes clear, it is quite dangerous to invest in it.
As an exception, you can think of an original "festive" mask for the graduate, which will definitely come in handy for participating in public events.
Source: 1rre
Moscow authorities allowed to hold a graduation ceremony for schools in Gorky Park :: Society :: RBK
Photo: Alexander Avilov / AGN "Moscow"
The graduation party, in which the capital's schoolchildren will take part, will be held on July 24 in the capital's Gorky Park.This was announced by the Deputy Mayor of Moscow for Social Development Anastasia Rakova, reports TASS.
"We were really preparing for graduation, but we made the final decision taking into account how the situation is developing today. I want to please everyone, the incidence rates are stable and going down, "said Rakova.
According to her, a good program has been prepared for graduates, while traditional security measures in an epidemic will be fully observed.
As the vice-mayor noted, 190 specialists, including 100 volunteers, were involved in organizing the event. From 24 to 25 July, the entrance to the park will be open only to graduates and their accompanying persons using individual name bracelets with a QR code.
Moscow Region schoolchildren will be sent to celebrate graduation in the park of the Ministry of Defense
State final exam in the academic year 2020/2021
Publication date
15.02.2021
In the 2020/2021 academic year, taking into account the current epidemic situation, 11th grade graduates were given the opportunity to choose the form of final certification – the Unified State Exam or the GVE. To obtain a certificate, graduates entering universities this year will only need to get a positive USE result in the Russian language. For those graduates who do not plan to enroll in universities, in order to receive a certificate, they will need to pass the GVE in two subjects: the Russian language and mathematics.
The Federal Institute for Pedagogical Measurements (FIPI) has published on its website projects of control measuring materials (CMM) of the state final exam (GVE), which will be taken by 11th grade graduates who do not plan to enter universities to obtain a certificate. You can get acquainted with them in the "GVE" section (https://fipi.ru/gve/gve-11, https://fipi.ru/gve/gve-11#!/tab/178485354-2).
KIM GVE-certificate in the Russian language will contain 24 tasks with a short answer of the basic level from the KIM USE in the Russian language.Together with the traditional form of the final essay, this GVE model in the Russian language will provide control of the mastery of the Russian language system and the practical literacy of secondary school graduates.
KIM GVE-certificate in mathematics will contain 14 tasks with a short answer from the KIM USE in mathematics of the basic level. The tasks will represent various sections of the mathematics course and will allow you to assess the development of the necessary requirements for the basic level of secondary general education in mathematics.
The published documents will determine the content of KIM only for graduates who have chosen the form of GVE, since they do not plan to enter universities. Examinations in the Russian language and mathematics for categories of participants who traditionally have the right to take the GIA-11 in the form of GVE, for example, participants with disabilities, will be conducted according to the corresponding demonstration materials for the specified category of exam participants posted on the FIPI website in the fall of 2020.
The main period of GVE-11 in 2021 is scheduled from May 25 to June 10. The draft schedule also provides for two additional periods for the GVE-11. On July 13 and July 17, the GVE in Russian language and mathematics will be able to pass the participants who missed exams during the main period due to illness or other good reason. On September 3-17, the draft timetable provides for another additional period when the GVE will also be able to pass the participants who missed the exams for a good reason earlier, and the participants who did not overcome the minimum threshold for the exam in the Russian language.
The "Scarlet Sails" holiday in St. Petersburg ended with the All-Russian graduation party – Society
SAINT-PETERSBURG, 28 June. / TASS /. The traditional St. Petersburg holiday of school graduates "Scarlet Sails", which became the final event of the All-Russian prom this year, was televised in St. Petersburg, without the presence of young people on the embankments of the Neva, a TASS correspondent said from the scene.
More than 1 million people annually attend the Alumni Festival in St. Petersburg. For the first time, the "Scarlet Sails" holiday was organized for Leningrad schoolchildren in 1968. Subsequently, the tradition was interrupted, it was resumed in 2005 with the support of the St. Petersburg administration. This year's graduation ceremony was held without spectators to ensure the epidemic safety of city residents.
'Petr Kovalev / Alexander Demyanchuk / TASS / Ruptly / Reuters'
By tradition, the Governor of St. Petersburg Alexander Beglov addressed the graduates with a parting word."You say goodbye to school. You have an adult life ahead of you. May it be happy! But a lot depends on you," he said. Beglov reminded the graduates of the words of the writer Alexander Grin: "The truth is to do miracles with your own hands."
This year the script of the performance was dedicated to the work of the writer Alexander Grin, the author of the story "Scarlet Sails", in honor of the 140th anniversary of his birth. The script and director of the concert part of the holiday was directed by Vasily Barkhatov.
The route of the brig "Russia" under scarlet sails was also unusual this time: for the first time it sailed not along the Neva, but along the Gulf of Finland.The brig appeared against the backdrop of a colorful pyrotechnic show and flamboyant fireworks. At the same time, a concert of Russian performers took place on a specially constructed stage, including Dima Bilan, Vera Brezhneva, rapper ST, Rasa, IOWA and others.
"The design of the stage with its outlines resembles a ship running on the waves. Elements of sea decor – mother-of-pearl shells – add romance. The composition is completed by scarlet sails crowning the very top of the stage", – noted the organizers of the holiday, which was broadcast entirely on Channel Five, and its culmination was shown on all federal channels.
Online graduation in the Northwestern Federal District
In most regions of the Northwestern Federal District (NWFD), due to the threat of the spread of coronavirus, the authorities also refused to hold mass events on June 27. "Graduates stay at home and prepare for exams, they together with the whole country will celebrate the federal prom night online," the press service of the Ministry of Education of the Kaliningrad region told TASS.
Special project on the topic
To the graduates of the largest university in the region, the Baltic Federal University.Immanuel Kant, who graduates more than 2 thousand students this year, was congratulated by the regional governor Anton Alikhanov. "Today you have completed one of the most important stages of your life, determined your future and got a profession. We are waiting for you in various organizations of the Kaliningrad region. Today you are making a major step in your life, use the acquired knowledge to the maximum," he said.
In the Novgorod region, they also decided not to hold regional events dedicated to graduation parties.All students were invited to participate in the All-Russian Online Graduation. The situation is similar in Karelia, where, in the context of a pandemic, schools have abandoned mass gala evenings. However, school number 9 held several street ceremonies for groups of 10, director Anton Kolokolov told TASS.
"The graduation year turned out to be very difficult and unusual for you. You have practically become the pioneers of such a full-fledged distance learning, which required additional qualities from you, such as independence and responsibility.But it also became a good school for the future life in our new, so rapidly changing world, which, of course, will more and more [become] digital, "he said.
Governor of the Vologda Oblast Oleg Kuvshinnikov also addressed the graduates with parting words. "Today you have completed another stage in your life – school. This year was difficult. Due to the coronavirus pandemic, training took place in an unusual distance format.After all, you are already great fellows. I wish you continued success, "the governor wrote on his VKontakte page.
As a gift for the upcoming graduation, the guys from Vologda took part in the filming of an online youth party on the MTV Russia TV channel and online meetings with artists, the Sodruzhestvo Vologda regional youth center reported. Traditional graduation parties, depending on the epidemic situation, are still planned to be held in the Vologda Oblast after passing the Unified State Exam.
The government simplified the rules for passing the final exams in 2021
https://ria.ru/20210227/pravila-1599205599.html
The government simplified the rules for passing the final exams in 2021
The government simplified the rules for passing the final exams in 2021
This year, school graduates will pass the State Final Attestation under simplified rules, according to the government's website. RIA Novosti, 27.02.2021
2021-02-27T10: 06
2021-02-27T10: 06
2021-02-27T11: 01
Mikhail Mishustin
Federal Service for Supervision of Education and Science (Rosobrnadzor )
Russian government
russia
education – society
society
/ html / head / meta [@ name = 'og: title'] / @ content
/ html / head / meta [@ name = ' og: description '] / @ content
https: // cdn22.img.ria.ru/images/07e4/06/0b/1572786897_0:109:2985:1788_1920x0_80_0_0_04b89543e2d460d884f5ecc8bfa0784c.jpg
MOSCOW, February 27 – RIA Novosti. This year, high school graduates will undergo the State Final Attestation under simplified rules, according to the government's website. Thus, ninth-graders will be able to obtain certificates of basic general education by passing two compulsory exams – in Russian language and mathematics. Elective subjects (physics, chemistry, biology, literature, geography, history, social studies, foreign languages, computer science and information and communication technologies, native language and literature in their native language) they will not take.For eleventh graders who are not going to enter universities, instead of the USE, State final exams in two subjects – Russian language and mathematics – are coming. On this basis, they will receive a certificate of secondary general education. Those who enroll in universities are waiting for the Unified State Exam in the subjects necessary for admission. At the same time, to obtain a certificate, the results of the exam in the Russian language will be sufficient. In addition, exams will be held for those graduates of previous years who plan to enter universities, and for tenth graders who are ready to pass them ahead of schedule.Separate rules will apply for graduates with disabilities – in order to obtain a certificate, they will need to pass either the State Final Exam or the Unified State Exam in the Russian language. Prime Minister Mikhail Mishustin instructed the Ministry of Education and Rosobrnadzor to adjust legal acts to take into account new features by March 29.
https://ria.ru/20210220/ege-1598353345.html
Russia
RIA Novosti
7 495 645-6601
FSUE MIA "Russia Today"
https: // xn – c1acbl2abdlkab1og.xn – p1ai / awards /
2021
RIA Novosti
7 495 645-6601
FSUE MIA Rossiya Segodny
https: //xn--c1acbl2abdlkab1og.xn –p1ai / awards /
News
ru-RU
https://ria.ru/docs/about/copyright.html
https: //xn--c1acbl2abdlkab1og.xn--p1ai/
RIA News
7 495 645-6601
FSUE MIA "Russia Today"
https: // xn – c1acbl2abdlkab1og.xn – p1ai / awards /
https://cdn25.img.ria.ru/images/07e4/06/0b/1572786897_172 0:2903:2048_1920x0_80_0_0_dacdb9f43945f349c3ae1c3170931365.jpg internet news
7 495 645-6601
FSUE MIA "Russia Today"
https: //xn--c1acbl2abdlkab1og.xn--p1ai/awards/
RIA Novosti
7 495 645 -6601
FSUE MIA "Russia Today"
https: // xn – c1acbl2abdlkab1og.xn – p1ai / awards /
Mikhail Mishustin, Federal Service for Supervision in Education and Science (Rosobrnadzor), Government of the Russian Federation, Russia, Education – Society, Society
MOSCOW, Feb 27 – RIA Novosti.
This year, school graduates will pass the State Final Attestation under simplified rules, according to the government's website.
"This decision was made because of the coronavirus in order to minimize the risks of the spread of a new infection," the statement said.
Thus, ninth-graders will be able to obtain certificates of basic general education by passing two compulsory exams – in Russian and mathematics. Elective subjects (physics, chemistry, biology, literature, geography, history, social studies, foreign languages, computer science and information and communication technologies, native language and literature in their native language) they will not take.
Eleventh graders who are not going to enter universities, instead of the Unified State Exam, will have State final exams in two subjects – Russian language and mathematics.On this basis, they will receive a certificate of secondary general education.
February 20, 15:10
Tolstoy called the Unified State Exam system ineffective
Those who will enter universities are waiting for the Unified State Exam in the subjects necessary for admission. At the same time, to obtain a certificate, the results of the exam in the Russian language will be sufficient. In addition, exams will be held for those graduates of previous years who plan to enter universities, and for tenth graders who are ready to pass them ahead of schedule.
Separate rules will apply for graduates with disabilities – in order to obtain a certificate, they will need to pass either the State Final Exam or the Unified State Exam in the Russian language.
Prime Minister Mikhail Mishustin instructed the Ministry of Education and Rosobrnadzor to amend legal acts by March 29, taking into account new features.