Fun lax drills: The Coach's Vault – HGR Lacrosse
Fun Lacrosse Drills | Lacrosse Chronicle
Are you skeptical about teaching your kids lacrosse drills thinking they would find the drills boring! The reality is there are quite a few drills that are actually fun to practice. The kids will love trying out these drills and their skill level in the game will also get enhanced.
Listed here are some fun lacrosse drills you can try out with the kids:
Lacrosse Musical Chairs
The name is self-explanatory-isn't it! You have to make the kids stand in a circle first. Now, put a few lacrosse balls in middle. However, the number of balls should be less than the number of kids from the beginning of the drill. As you blow the whistle, the kids will have to jump and grab a groundball. Each time, a kid who fails to get a ball is eliminated. This is carried on until there are two kids and one ball left. Through this fun drill, kids learn how to protect the ball and win ground balls.
Lacrosse Egg Toss
You have to pair the kids up to catch and then throw lacrosse balls between two.
Every time, make the kids step backward so that gap between them widens.  The team that can evade dropping the egg or ball till the last wins the drill.
Lacrosse Golf
You will have to put a garbage can on the field's side. Now ask the kids to score a hole without any bounces in one.  It helps them learn how to make long clears.
Lacrosse Relay Races
For this fun drill, segregate the kids into teams of 2. Now, split each team and then put each half-line at the field's opposite points. The teams will have to race against each other as they cradle lacrosse balls. They also have to pass off their lacrosse balls to the right members. Its variation can also be tried where the kids run half distance cradling a lacrosse ball and then revert to the starting point.
Lacrosse Sharks & Minnows
In this drill, you will have to line the kids at the midfield line. Then, ask them to reach the end line and the coaches have to knock the balls out. Racing between midfield and end line will go on till the final winner emerges.
This helps kids to learn how to cradle and protect the ball too.
Score on the Chicken
This is a really funny drill. Have a coach dress up in a hilarious outfit resembling a chicken or cowboy maybe. Ask the kids to try to score on the coach.
Sky Ball
In it, you throw a lacrosse ball high and the kids have to catch it.
Monkey in the Middle
This fun drill teaches the kids ways to snag opponent passes and it helps the defenders more. Make the defender stand between two players. He should try to intercept passes those 2 players make to each other.
Steal the Bacon
You have to segregate the kids into 2 teams. The players have to stand on both sides of the field. Each of them will be given a number. Now, stand in the middle section and drop a ball. Then, shout a number, and the two players given that number will run to grab the ball and try to return the ball to their sides. As a player fetches the ball to his side, a point is given.
Thunder Dome
Everyone is put in a circle formation and they can't get out.
Each player also has a ball and he is not allowed to drop it. The coaches try knocking the ball off their sticks. The one with a ball remaining in the stick at the end wins the drill.
Lacrosse Drills – Lacrosse Coaching 101.
Index
Home
Coaching
Lacrosse Drills
Lacrosse Rules
Lacrosse Glossary
Lacrosse Quotes
Coaching Links
Coaching Tools
Practice Outline
Mens Field Diagram
Womens  Diagram
Mens Play Maker
Womens Play Maker
Drills are designed to be printed straight off the Web Page
Lacrosse Drills

Drill Name
Skill
Round Up

Ground Balls
1v1 Ground Balls
Ground Balls
End Zone Game
Passing
Four Corner Game
Passing
Give and Go Shooting
Shooting
Goalie Clearing

Goalie
PIG
Passing
Sharks and Minnows
Cradling
Three Pass 3v2
Offense/Defense

Ultimate Lacrosse
Passing
Box Out Drill
Ground Balls
4v3
Offense/Defense
Ladder Drill
Cradling
3 Player Shuttle Passing
Passing and Catching
4 Player Basic Passing

Passing and Catching
Half Field 3v2
Offense/Defense
Defensive Clears
Defense
 new Scoop Drill
Scooping
4v4v4
Everything
Lacrosse Belly Drill for All Ages
---
This drill is crazy and our kids love it.
It is a great way to finish the day with all-out sprints and transition in a lacrosse game scenario.
It always surprises lacrosse coaches who attend our practices or camps/clinics how little pure conditioning we actually do, if at all. Occasionally we run or condition players two-thirds of the way through a practice and then run situational scrimmages, where they really need to think while they are tired or gassed.
Practice minutes are critical, and I believe they need to be planned in terms of touches and situational learning by doing. Dedicating even 10 minutes to pure running is time that might be better utilized or at the very least combined with lacrosse fundamentals and touches. Pure running does not help players improve at throwing and catching, especially at the youth and developmental level.
At the same time, we want to add the critical elements of fun, transition, and competition to as many lacrosse drills as we can. This keeps players engaged and, at the youth levels, eager to come back.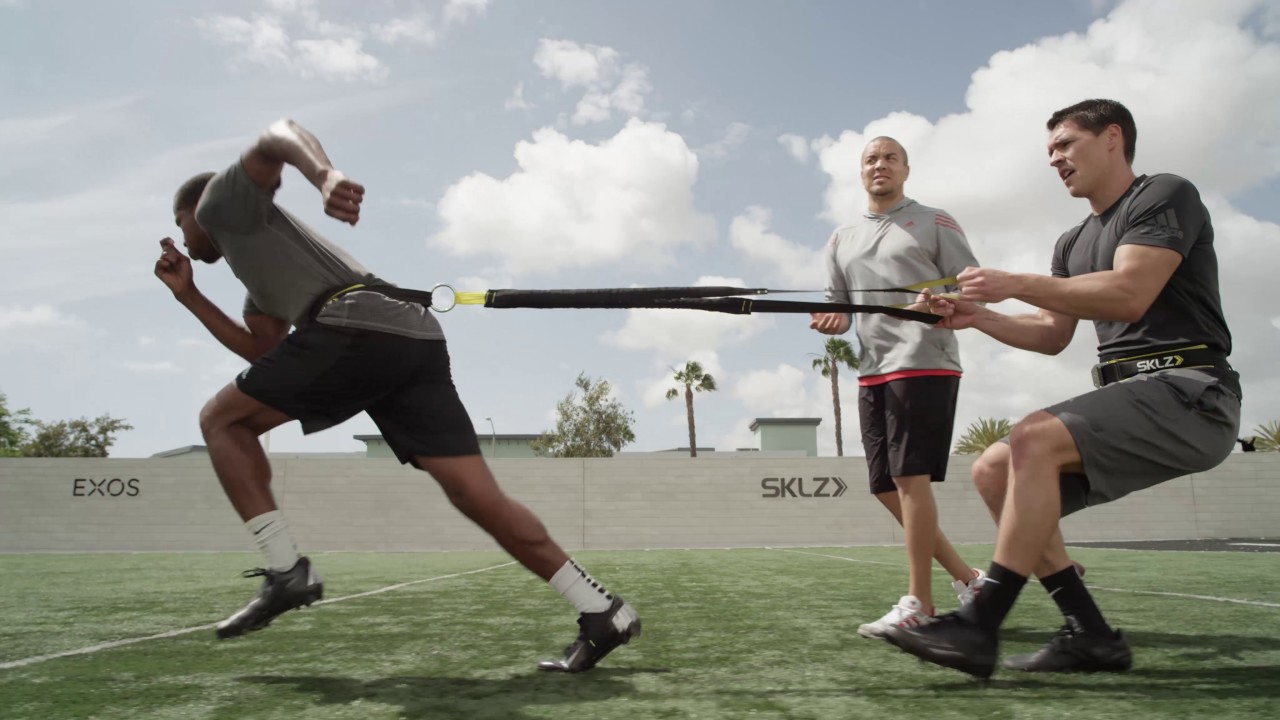 Finally, over my 35 years of coaching, I am sometimes surprised at how much the players love a drill that I assume they will dread, and that is the case here. I have no idea why they love it, but they do.
This drill is great for players at all levels. It is also one that players look forward to. We use it for a conditioning supplement one or two days a week for 8 to 10 minutes at the end of practice. For high school teams, we run the midfield line, half field to the cage. For U15 or U13, you might begin 10 yards inside the midfield line.
We split the entire team into two groups evenly, with poles, middies and attack in each. The white pennies are on one side of the coach, and the blue group begins on the other. I usually start White on offense, Blue on defense for 4 to 5 minutes then switch.
For example, with White on offense, I will call out, "Give me 5 White and 4 Blue." Players sprint out anywhere on the half field in front of them and lay on their bellies, similar to the old up-down drills in football.
The coach launches the ball, which might be close to players or even deep into a corner or anywhere in between. It is also great because the players need to react to numbers on the field based on the call.
Players need to locate the ground ball while laying on their bellies and play. If White gets the ground ball, they are on offense sprinting to the cage for transition offense and a quick shot. If Blue gets the GB, they clear past the midfield line.
It won't be long before players begin to develop strategies, getting on their bellies close to the opposition and so on. It is critical to the purpose of the drill that players jog back quickly to get in line, thus a sprint down the field and a fast jog back. If the defense gets possession and clears, even if they had lower numbers, they are rewarded without having to jog back; they are already close to the lines.
Next time might be 3v2 or 3v3 or sometimes even one less offensive player with one extra defensive player to encourage double teams.
Every group is different for five minutes. Then White goes to defense, Blue goes to offense, and so on. It is about conditioning, ball movement, defense, and transition on both sides.
Related Articles:
Find activities for kids near you.
Fun in the Crease Drill

In our practices, we do not spend a ton of time on conditioning at the end of practice, which is really precious practice time. We focus on touches and maximizing every minute of practice with skills, hard work on lacrosse, and fundamentals. But, like you, we do design our practices to be constantly moving with running 50-70 yards in drills, getting up and down, and making conditioning an inherent part of every minute.
Thus, at the end of practice, even though we are still at work, we like to feature a drill that includes some running, conditioning, emulating a game scenario, and most importantly a little fun. This 3V2 drill can be run at the beginning, middle, or end of practice, but it worked out as a great close to practice for us.
The drill is very simple but effective. It is great for players of all ages and talent levels, ranging from youth to college players. The drill offers an opportunity to coach spacing out of chaos, sliding with the stick-up and to the inside to snag a pass, and potentially so much more in terms of the fundamentals.
From Circles to 3V2
Picture two defenders and a goalie running little laps inside the crease, constantly moving. In this case, they are running in a clockwise direction. Then we have three offensive players running little circles outside the crease, but they are moving in a counterclockwise direction. All the players run a few little laps, in different directions, and then the coach rolls the ball out to play anywhere close in the offensive end, and we go live 3V2.
The players are moving and not necessarily focusing on the coach and when and where he will roll the ball, so I think this is a realistic simulation for a loose ball in a game scenario resulting in a snapshot of transition.
When the ball goes down, the goalie might even be behind the cage. At this point, the offensive and defensive players need to find the ball. Potentially, the offensive players need to gain possession, create spacing, move the ball, and quickly attack the goal.
The defensive players need to make the quick decision whether it is worth attempting to try to get the ground ball or quickly stack and prepare to slide in the 3V2 scenario. Then typically one defensive player is on the ball, one in the 'hole', and after the first pass the next player slides out to the ball and the other defender back to the hole and so on.
This drill runs very quickly to a shot, maybe even with a 10 to 15 second shot clock. Now, as a coach you might have the same group stay for a best out of three or rotate to a new group after each possession. We split up our middies so they rotate to both offensive and defensive positions in the circle. But remember, competition and accountability are important and also contribute to a fun experience for the kids.
Create Competition

If the offensive team scores, they get a point (after all, they do have an extra man). If it is an assisted goal, it might be worth two points. If the defense keeps the offense from scoring, they get a point, and if the defense creates a turnover, gains possession and clears, they get two points. 
And there is some type of penalty for the losing group and/or reward for the winning group. It might be the losing group doing 25 push-ups, or, one I like even more, passing and running up and down the field five times, or it could be as simple as the losing group having to collect the balls at the end of practice, while the winners are done for the day.
At our practice, since it was at the end, we moved two cages 25 yards or so apart. We then ran the same drill on two cages, close enough where we could yell out the scores and keep 10 kids and two goalies in the drill simultaneously and had a winning offense and defense from each cage that faced off in a match for the Grand 3V2 Circle Champions.
Have fun!
Lacrosse Drills
---
Do you want to become a better lacrosse player?
or perhaps…
Learn some new coaching lacrosse drills?
Well then, this is Your Place To Be.
We have tons of drills for each specific position including: Attack, Middie, Defense, Goalie, and Faceoff.
For me, the lax drills at practice were the same EVERYDAY.
BORING…BORING…BORING
---
Coaching Lacrosse Drills
---
Lacrosse practices are supposed to be fun and entertaining. Not slow and boring. But making practices fun and exciting can be very difficult when you have all of the lacrosse positions doing the same drills.
Different drills for different lacrosse positions are absolutely necessary for a successful practice. However, you will find that most drills carry over into other positions.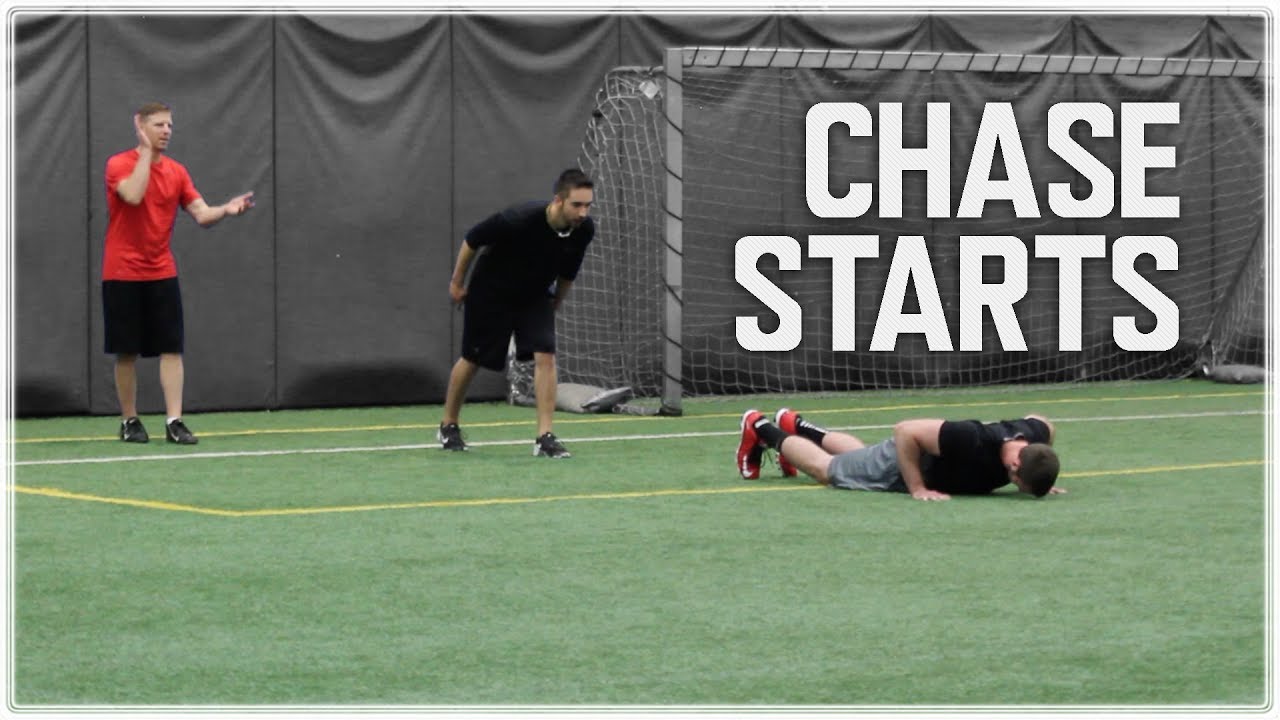 Coaching these drills can be completely different. If you need help teaching these drills to other players, try viewing our Coaching Lacrosse Techniques.
From Lacrosse Drills to Lacrosse Coaching Techniques
---
Attack Drills should focus mainly on dodging, passing and shooting from about five yards out.
Attack Drills
Why just dodging, passing and shooting close range?
Because, these are the three things that are most important to a good lacrosse player.
Dodging helps you get pass defenders. Passing is very important because you can feed the ball into a cutting midfielder. Close range shooting helps the attackman finish a shot, and score a goal.
Attackmen will very rarely take a shot that is further than five yards out.
Attack Drills
---
Middie drills should focus mainly on endurance, shooting from 10-15 yards out, and cutting to the net.
Middie Drills
Endurance is very important to middies because they are constantly running.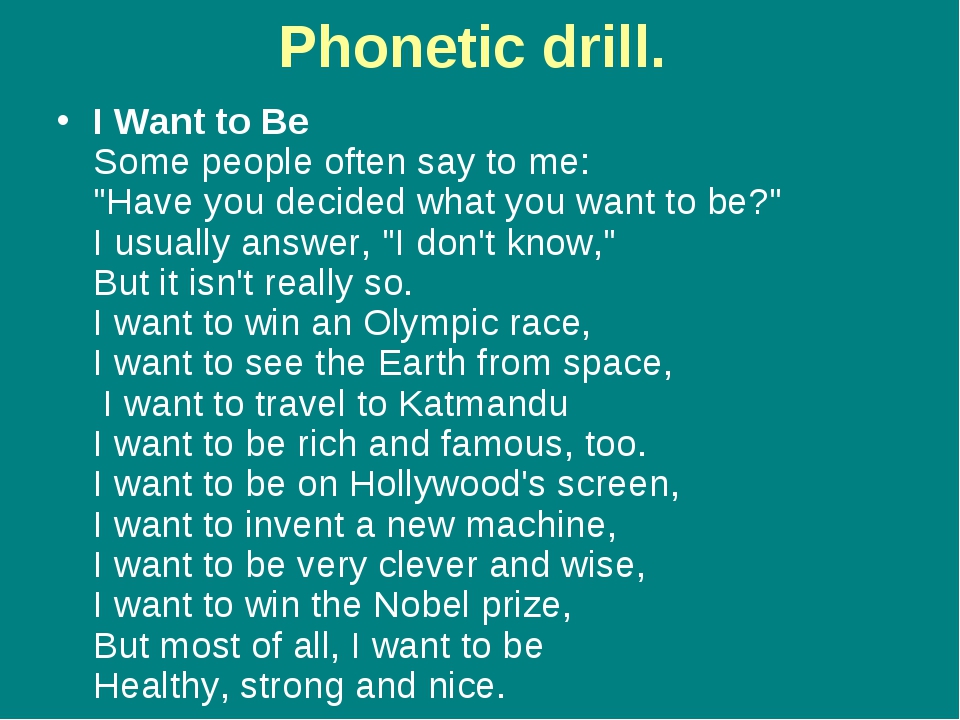 They must run to get back on defense, and run to create a fast break.
Outside shooting is also important for a middie. A good outside shooting threat can cause the defense to completely shift their game.
If you don't have a hard, fast shot, then cutting to the net is your best option to score a goal. Because my shot was usually about 2 miles per hour (I say usually, because sometimes it got to 3 mph), I had to rely on cutting to the net to get my goals.
Middie Drills

---
Defense Drills

Defense drills should focus on long passes, poke checking and body positioning.
Long passes are vital to clearing the ball. These can be REALLY BORING to practice, but they are very important.
If you are playing defense, then poke checking is the way to go. A bad habit for a defender to get into is to slap check and not poke check.
A third attribute that is important to a defender is body positioning.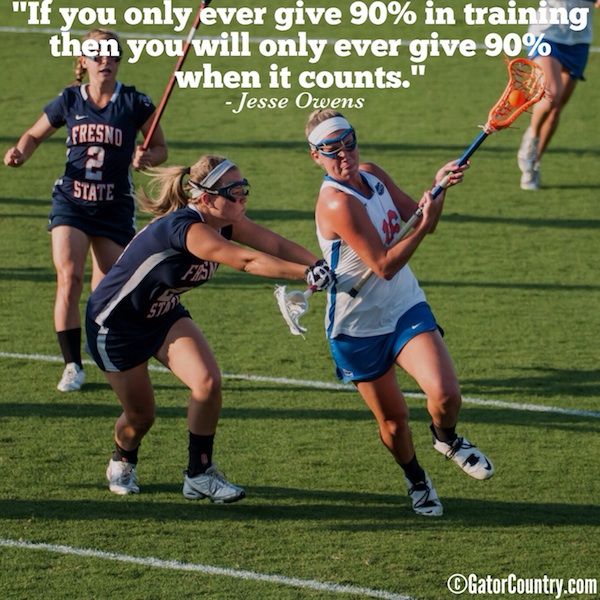 Good body positioning can help with slides and checking ability.
Defense Drills
Goalie Drills

Goalie drills should focus on making the save (obviously), and clearing the ball.
There are a ton of lacrosse drills that help a goalie save the ball. Click on the link above for these saving drills.
Clearing the ball is the most important transition from defense to offense. It doesn't matter how many saves you make, if your team can't clear the ball, then you will lose the game.
Goalie Drills
---
Sport-Techniques.com — Your one-stop instructional sporting goods outlet. Learn it right. Play it forever!
LAXCoachMike.com |
Lacrosse Drill, Dartmouth 2V1 Swing Drill
In our recent interview with Dartmouth Head Lacrosse Coach, Andy Towers, he shared some really great insights on lacrosse practice plans and some great lacrosse drills.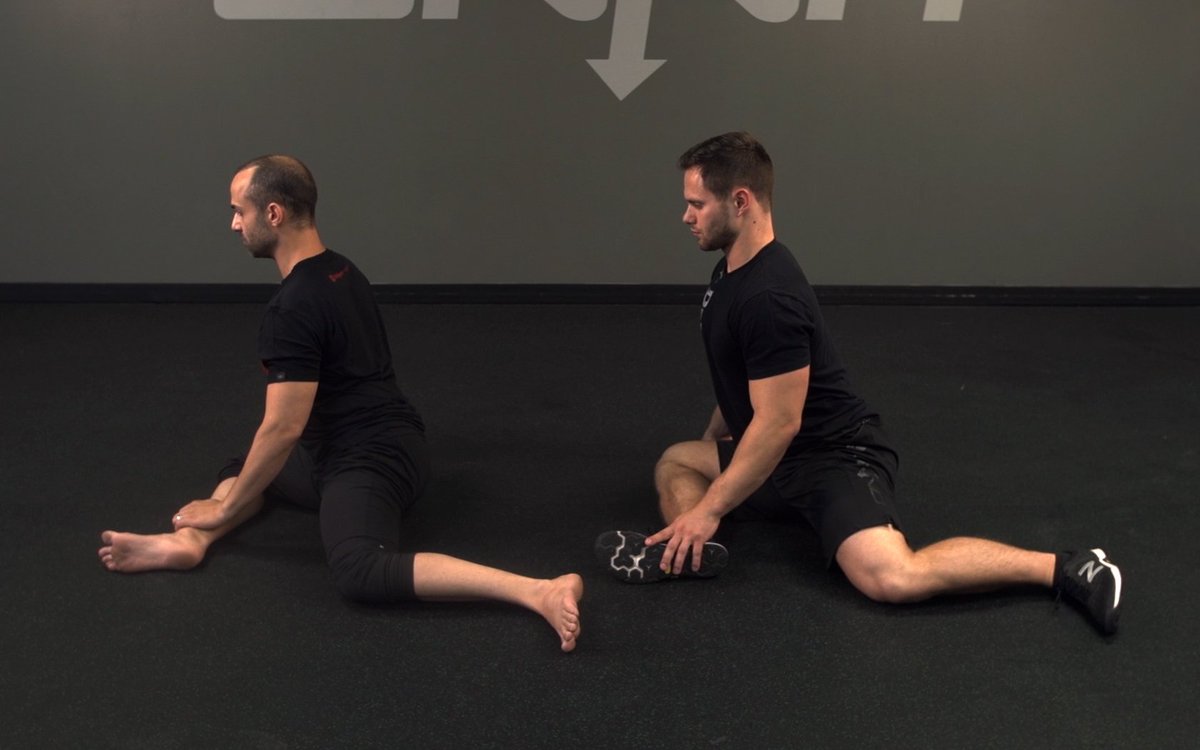 I loved his 'Swing Drill' which he suggested came from Coach Torpey, and may originally have been a 'Box' Lacrosse Drill. Not only is it a popular lacrosse drill at Dartmouth, but I recommend it as a great lacrosse drill for youth and younger teams as well.
Clearly, this drill meets all of our criteria, emulates game scenarios, fast paced and fun for the lacrosse players. I love the way the lacrosse drill gives lacrosse coaches options to keep the basics in place, yet offers so much flexibility that we can stay with this drill a couple of times a week, yet make it different every day, another one of our key criteria for a great drill. I will describe the drill in its base form, then we can discuss options and competitiveness as we move forward.
Coach described the drill in a basic 2V1 format. We begin the lacrosse drill by breaking the team into two groups, in this case, white jerseys and green jerseys. One of the things I liked about the drill is that at Dartmouth, both, the poles play in the offensive lines and the 'shorties' play in the defensive lines.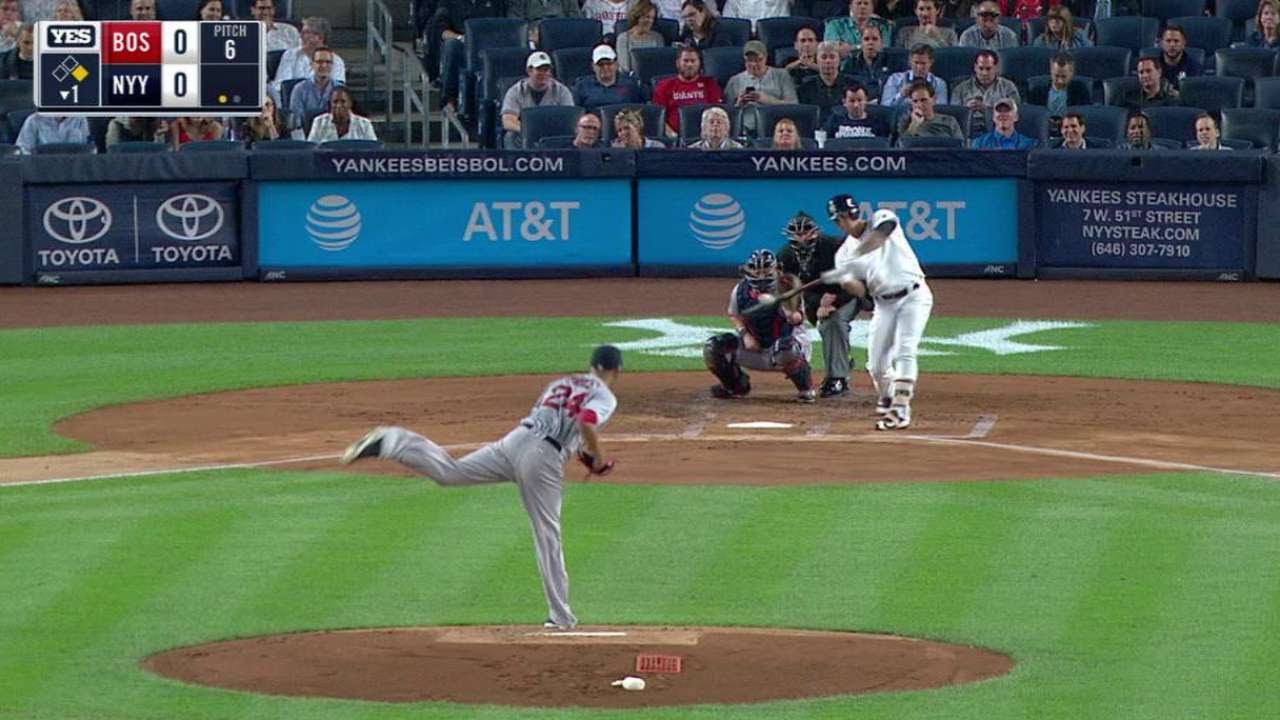 And we have a Goalie in the cage. Both teams have Attack, Poles, and Middies on each team. We have two offensive players, in this case, on one side of the Box if you will. On the other side of the field we have a line of defense players.
In some proximity to the offensive players, we place a cone by each offensive player. They then will then need to circle that cone to begin. In the area in front of the crease — we also place a couple of cones, around five yards or so in front of the crease. Coach starts his drill with a carry by the first offensive player. If you have youth players, and you may consider adding a line for a pass, that will add additional touches, and keep another line of kids engaged in a line. But in most cases the college coaches want players to move or quickly bang the ball two passes off every ground ball, so to be consistent with that philosophy, Coach starts with a 'carry'.
On the whistle, the first offensive player carries the ball around the closest cone to him, while the second offensive player is also going around the other cone closest to him.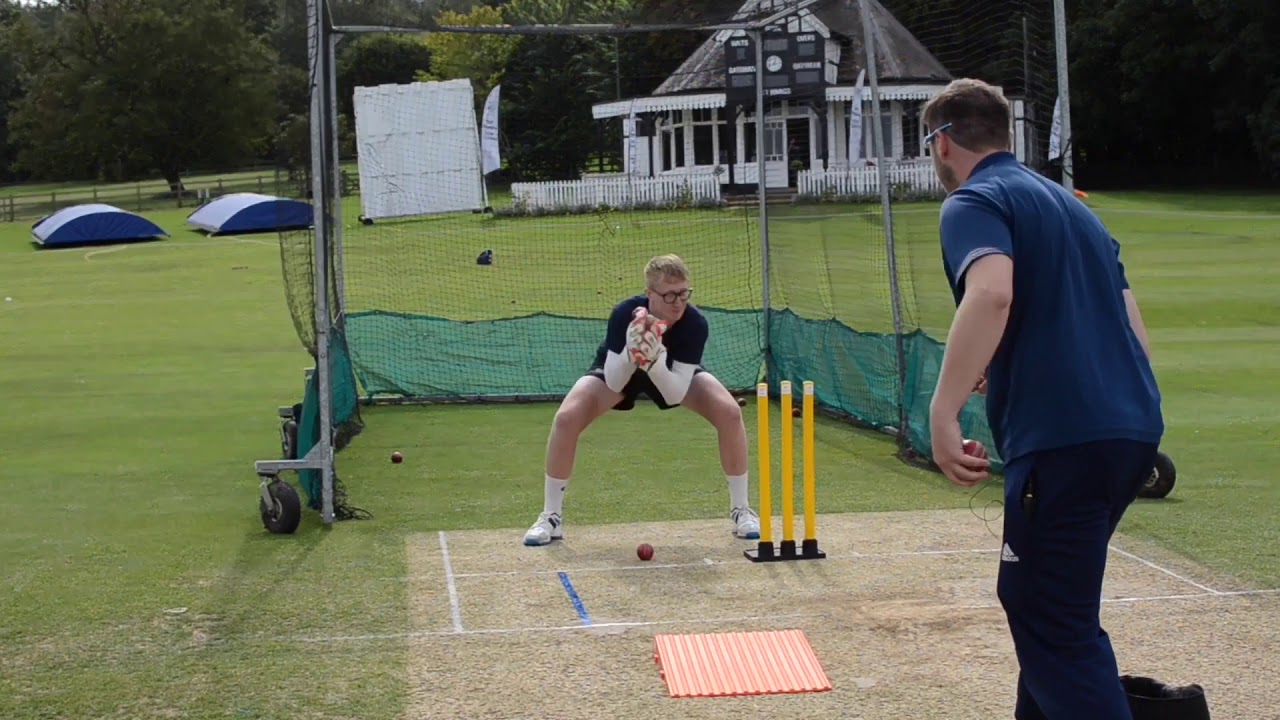 On the whistle, the defender needs to sprint across the field into the 'Time and Room' area, touch one of those cones with his stick, get set up, and begin to play. And from there we play a very quick 2V1 sequence. Then after five to six minutes you will switch green to offense and white to defense.
The offensive players are focused on looking up, spacing, trying to force a draw, and keeping passing lanes clear. The defensive players are focusing on forcing a pass, but not out too far, recovery, and getting their sticks in a position to deny the passing lane. It is basic enough lacrosse drill for youth players, yet very effective.
Options
1. Now with the same format we could very easily make this a 3V2 lacrosse drill (also good for youth players) or even a 4V3 with the appropriate cones on the field.
2. We can run this drill from the alleys the way we described above, or run it from bottom to top, or top to bottom.
3. We could start our poles from anywhere, where the next slide might be coming from, GLE, or adjacent high, or even behind.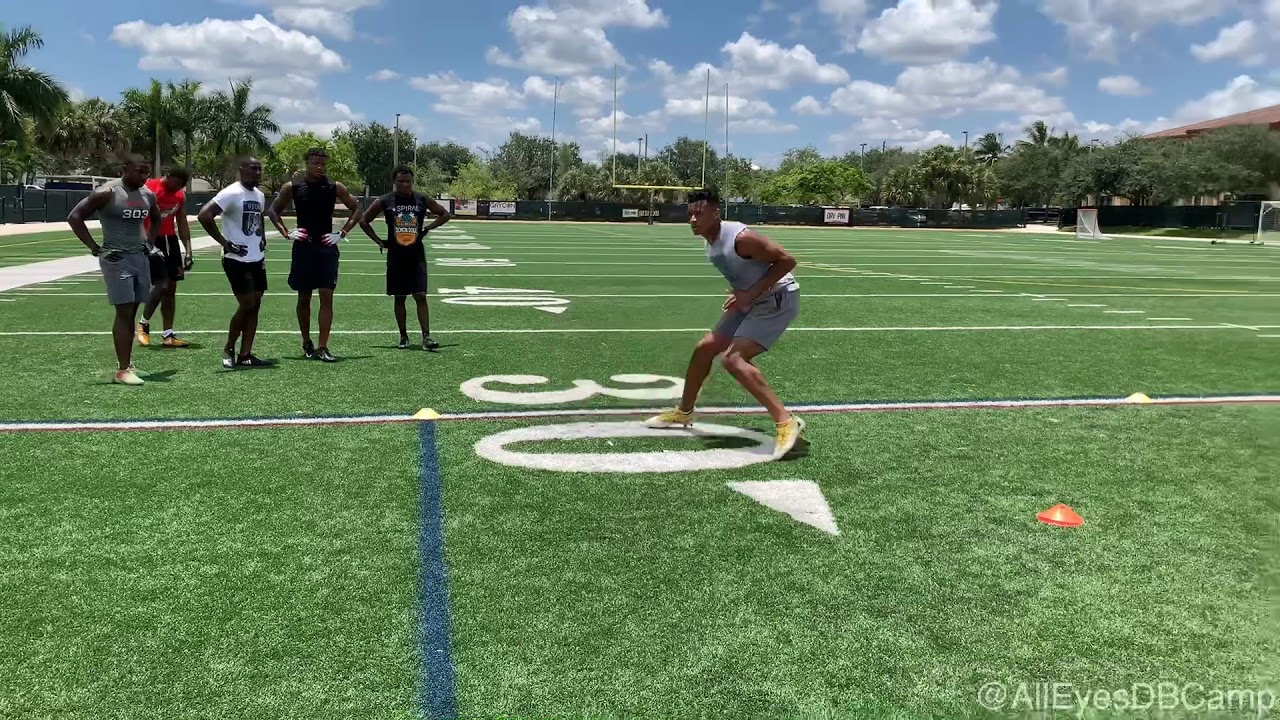 4. We can move the cones they need to circle to different areas, circle a little higher or circle a little lower. I am not sure putting one at X works, as we want to emulate a game scenario, and in a 2V1 on one side of the cage, we do not want a player at X.
5. Coach Towers runs the drill with the cones the defensive player needs to touch a little higher, they touch and then 'back peddle' into the area in front of the crease.
Competition
A huge part of Coach Towers' practice philosophy is competition in almost every drill. In this case, they would keep score between the white and the green. Of course, a goal is a point, a stop, take-a-way or save might be a point for the defensive team.
Immediately following the drill the losing team lines up on the sideline, and needs to run from the sideline to the far sideline, and back again. Coach takes out his timer, they have 18 seconds at Dartmouth to go from one side to the other. If any players fail to make in the 18-second (which Coach Towers describes at about 90%) deadline, they need to go again with a 20 second deadline.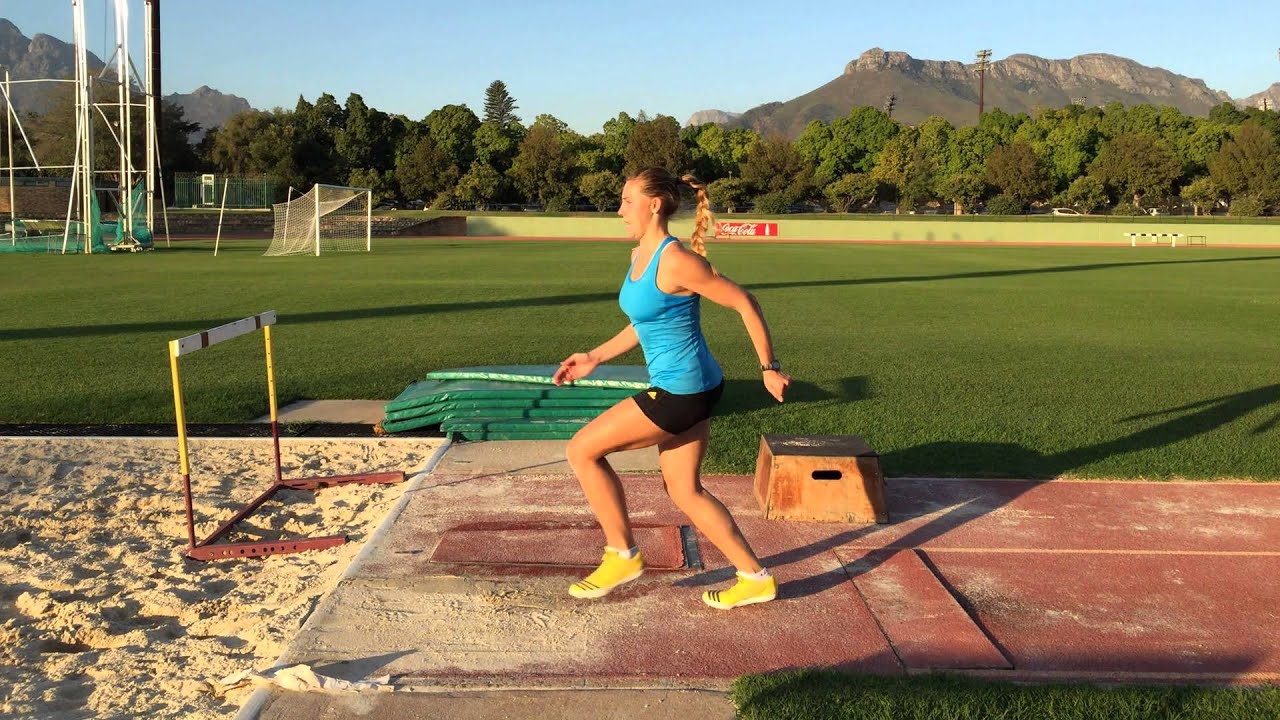 At my age I am really glad I do not play at Dartmouth, it would take a calendar to time me.
If you are coaching really young players, U13 and below, I might recommend skipping the competitive part of rewards and penalties, after all them having fun and more time for 'touches' is best.
We ran this drill the other night and the kids loved it. Keep it quick and fast paced. We actually put lines on both sides in the alleys and then ran one side and then the other, very fast…
Love to hear your thoughts, mike @laxcoachmike.com.
Articles-Drills | LAXCoachMike.com
Article: Targeted Practice Plans Be Creative! Coach Lange
Targeted Creative Lacrosse Drills Jason Lange, Montevallo University – 32 Keep A Way After my recent podcast with this young coach, I was struck by his creativity, and began to give a lot more thought to my own personal practice plans.
Incidentally, as it Corona Virus time the full podcast is free to all members, […]
Article: Mason Dixon Lacrosse Drill as they run it at Penn
Mason Dixon Lacrosse Drill From our Podcast w Mike Murphy, Penn In our recent podcast with Mike Murphy from Penn, Coach described how he has dramatically increased the pace and competitive element in his lacrosse practice plans since our last podcast three years ago. The competitive nature comes from the way he has split his […]
Article: Compete Day at Merrimack!
Wednesday is "Compete Day! at Merrimack" Coach Mike Morgan I really loved the recent podcast with Coach Morgan. He is extremely organized and infuses his passion in every practice.
Often in season they step up the tempo and competition with a Wednesday Compete Day. The entire 1 hr podcast with Coach Morgan is available for […]
Article: Salisbury Incredible New Lacrosse Drills
Coach Berkman, Salisbury Designs 2 New Lacrosse Drills OK I admit I am extremely biased. Coach Berkman is a friend, a mentor, and has been an incredible positive influence on any success I have had as a lacrosse coach. In the recent podcast he shared four new drills he had designed for this year, this […]
Article: LIU 5V4 GB into transition into fun!
5V4 GB Transition into fun!! Coach Eric Wolf, LIU OK, I now have a man crush on this great young coach. His practices are fast with five-minute drills and at the same time focus on fundamentals.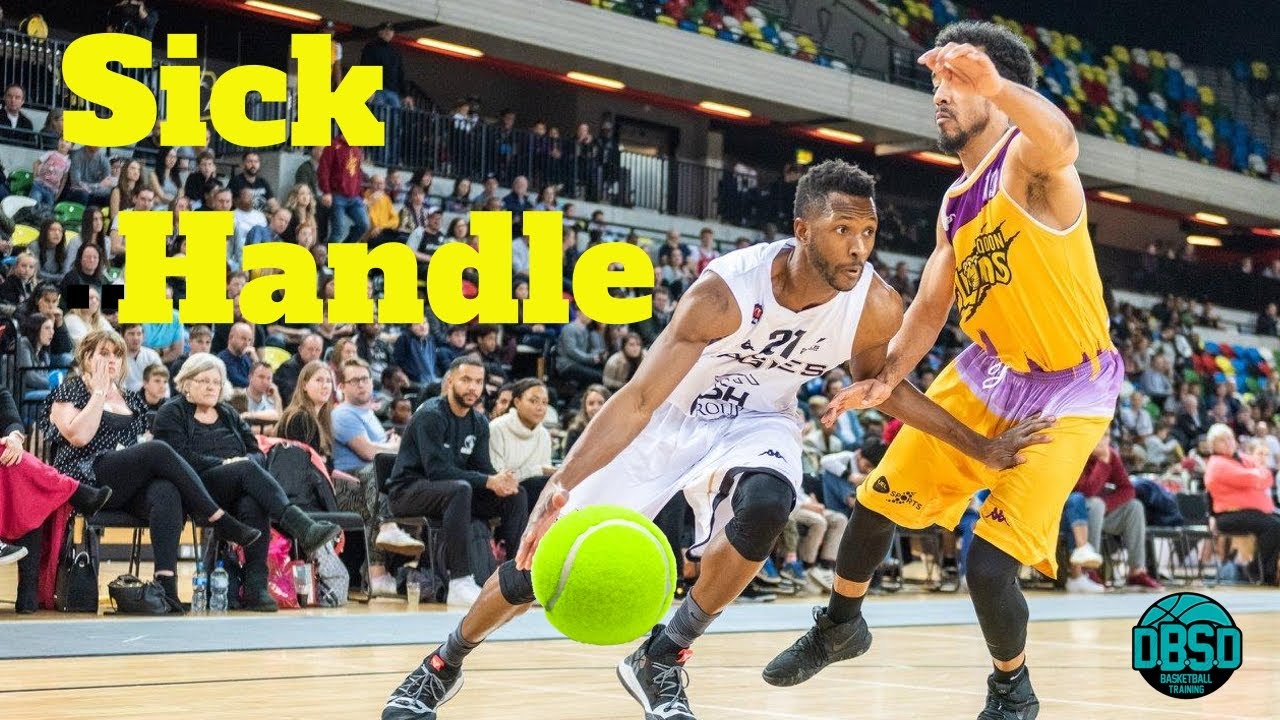 This lacrosse drill is pretty straightforward, but an absolute blast to run. He gives credit to Coach DeLuca (Cornell, […]
Article: Unbelievable Roanoke Transition Drill
Unbelievable Great Transition Drill from Roanoke Coach Bill Pilat OK, it is a consistently great program, and a consistently great Coach. They have been a transition team for a long time and Coach Pilat shares a key drill we had not seen before, and you are going to love this!! 341 Wins, 13 straight willing […]
Article: Shooting, Conditioning, Transition and More…
Shooting, Conditioning, Transition and More… Coach Andrew Fink Coach Andrew Fink starting a new DIII Program at University of St. Joseph in Connecticut following a great run at Mt.
Ida shared his practice philosophies in a recent podcast. I loved interviewing him and was intrigued by his practice philosophies that open with a lot of […]
Article: Michigan, Developing Leaders Within the Team
Building Leadership Within Your Lacrosse Team With some help from Head Coach Michigan, Coach Conry Not sure why we got to this subject towards the end of my recent podcast with Head Coach Kevin Conry from Michigan, but I learned a lot. Let me begin by suggesting I enjoy an outside reputation as a pretty […]
Article: Short Shot Clock, Robert Morris
Robert Morris Short Shot Clock to Make Practices Great! Andrew McMinn, Head Coach I fell in love with this great Coach on our first podcast with Andrew McMinn, Head Coach Robert Morris.
He is a great DI Coach, creative, passionate and originally from a non-traditional area background. As we talked Coach emphasized their use of […]
Article: The Cannon Drill, Utah
The Cannon Drill, Utah From Coach Holman I was really impressed in the recent podcast with Coach Holman and their new DI Program. I am going to love watching this program develop. Coach Holman has put together an incredible coaching staff and a total group effort in the development of true game scenario lacrosse drills. […]
90,000 7 Fun Essay Writing Activities
Cool Essay Writing Activities That Will Help Make Essay Writing a Creative and Fun Experience!
How often do teachers, when asked to write an essay, allow students to choose a topic or idea for their work? Alas, such situations can literally be counted on one hand.
Often, teachers know in advance what the theme and structure of the next essay will be, because this is required by the school curriculum.
But what if we give students more creative freedom and even encourage it from time to time? After all, there are many non-standard exercises that help improve creative and analytical writing skills, while causing tremendous delight in children.
This article contains 7 creative assignments that will show students that writing essays is not always a routine and monotonous process.
Distortion of the past
To complete this activity, students will need to create a story based on different visuals.Most often, these are old photographs and postcards, which usually serve as a powerful visual reference for the imagination. They contain unknown, but very real stories, and the task of the students is to give new life to these stories.
Let the children study the photographs carefully and try to guess (or completely invent) what is happening on them.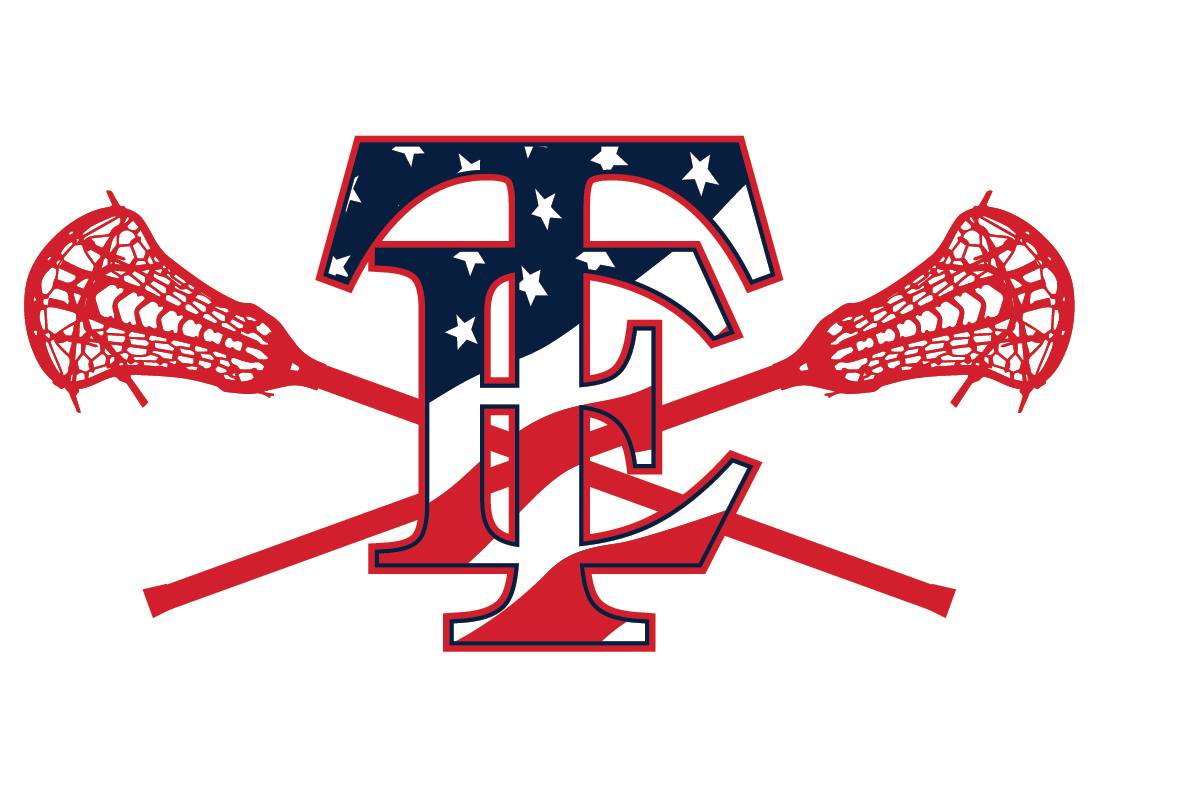 Here are some guiding questions that can be used as clues for writing such a story:
▸ Where was the photo taken?
▸ Who are these people in the photo and where did they come from?
▸ What is their relationship with each other?
▸ What are they thinking?
▸ What do their clothes, facial expressions, look say?
▸ What happened after the photo was taken?
"Morning Pages"
Morning Pages is a fun activity that is great for developing students' imaginations and memories.Children can complete this task at home or at the lesson (necessarily at the very beginning).
The idea of ​​the assignment is to write something down early in the morning, preferably immediately after waking up. It doesn't matter what the student will write about, the writing process itself is important. Whatever comes to mind, you need to fill at least one or two pages with these ideas.
The student can complete this task even at breakfast! The exercise should be meditative and relaxing, which will serve as an interesting and unusual start to the school day.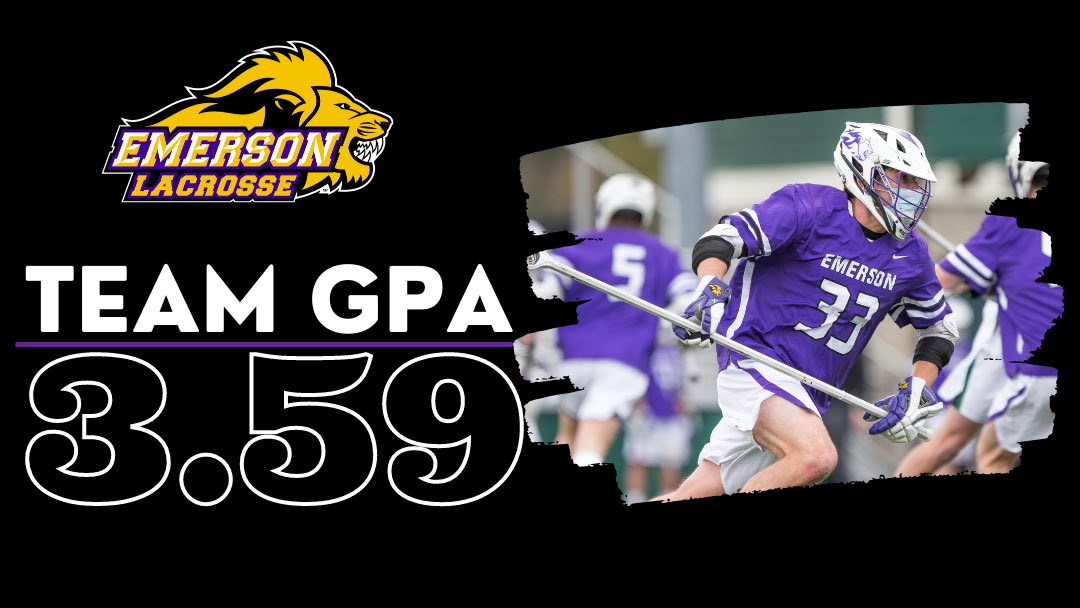 The main thing is to compose "morning pages" for yourself, without an internal editor and various corrections. For the exercise to be effective, the notes should be kept secret from everyone, and even the author should not read them for at least a few weeks.
Description in 100 words
Tell about something using one hundred words. Sounds easy in theory, but in practice it is not easy. By completing this activity, your students will learn to write more concisely, test comprehension, and improve critical thinking skills.
Start by asking the children to pick ideas or subjects that they know little about. Let them try to write about them using a limited number of words.
To successfully complete this assignment, students must be concise and precise in their statements. In other words, they need to understand "when," "why," and "how" their chosen concept or idea works.
Strong Words
The "strong words" task strengthens not only imagination, but also the moral values ​​of students.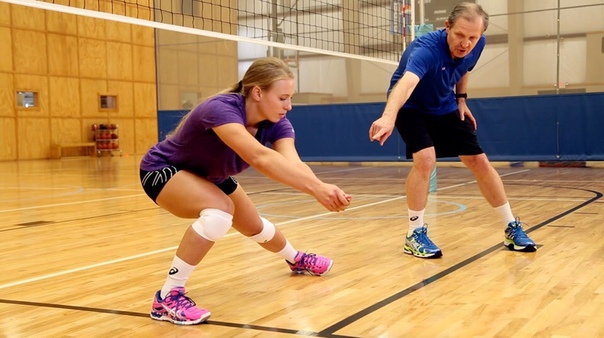 The main idea of ​​the exercise is to remember and write down the story of how the student showed courage, stood up for someone, or supported someone's idea. And even if such situations have never happened in the life of a child, it is not scary, because you can always write about the actions of the person who inspires courageous deeds.
The beauty of this assignment is that it does not limit the students' imagination in any way: the story can be about how a student stood up for himself, for someone else, for a common cause. The student can write about what he once said or what he would like to say, and the situation can be both real and completely fictional.
Game with perspective
Play with perspective will teach students to see the same situation in different ways. Here are some examples of how this works:
▸ Take a famous scene from a movie, such as a thriller or drama, and have students rewrite it as a comedy.
▸ Give the guys a classic poem and have them rewrite it as a news report.

▸ Have students select any poem and compose a composition from it, changing the structure and rhythm of the original composition.
Heading
A good headline is fifty percent of the success of any article or ad, but it's not easy to write. Sometimes editors and journalists spend hours racking their brains over the phrase that will become the main idea of ​​the next publication.
Creating titles can be a fun and creative exercise to help your students develop creative thinking. Let them try to write a headline using as few words as possible!
Movie Reviews, Reviews, Recipes & More
Writing reviews, comments and criticism on various creative works is a difficult task that requires a lot of experience and understanding.Pick a random book or movie and have your students try to compose a professional commentary on that piece. These exercises will help you rekindle creativity in your students and make them love writing essays once and for all.
Dear teachers, how do you instill in your students a love of creativity? Let's continue this list of ideas in the comments!
12 exercises for pregnant women recommended by doctors
Why exercise for pregnant women
Scientists and doctors agree that pregnancy is not a reason to stop exercising.It is worth 90,074 to continue doing your usual physical activity as long as you feel comfortable doing it.
Moreover, women who are inactive before pregnancy are advised to add more movement, since exercise provides several 90,074 benefits at once:
strengthens the muscles, which helps to better cope with the additional weight that you will gain during pregnancy;
improve blood circulation;
strengthen joints;
helps to cope with back pain, which can appear as the abdomen enlarges;
have a positive effect on the duration of labor and its outcome;
reduce the risk of complications in late pregnancy and childbirth.
The American College of Sports Medicine recommends for pregnant women to work out for at least 30 minutes a day for most of the week. But this applies to healthy women without contraindications to exercise.
How to know if you can do exercise for pregnant women
While healthy women have virtually no contraindications to exercise, there are several conditions in which physical activity can be harmful.
Training during pregnancy is contraindicated at:
gestational hypertension;
preeclampsia;
rupture of membranes;
cervical incompetence; 90,081 90,080 bleeding in the second or third trimester;
multiple pregnancies with a risk of premature birth;
placenta previa;
threatened premature birth.
Exercise should also be approached with caution when intrauterine growth is limited, extreme weight, and poorly controlled comorbidities such as type 1 diabetes mellitus, hypertension, seizure disorders, and thyroid disorders.
Even if you feel great and do not have any medical conditions, consult your pregnancy doctor before starting exercise.
He will assess the risks and the level of your activity before pregnancy and will give recommendations on the type, intensity and duration of activities.
Things to consider when doing exercise for pregnant women
The first step is to lower the intensity to a comfortable level. Stick to the rules of conversation: if you can carry on a dialogue during training and still not suffocate, the intensity is correct.
If you were not physically active before pregnancy, start with 15 minutes of exercise a day. Gradually bring this time to 30 minutes, but not quickly – focus on the sensations of your body and do not overload.
Also observe a few rules:
always warm up before training and cool down after training;
Avoid strenuous exercise in hot conditions;
Drink enough water
If you are going to work with a trainer, make sure that he has a special education and inform him about the pregnancy.
What exercises to avoid during pregnancy
There are several types of exercises that can lead to undesirable consequences or cause you discomfort:
Movements in which you lie on your back for a long time (after 16 weeks of pregnancy).Because the weight of the abdomen compresses the main blood vessels that bring blood to the heart, lying on your back can cause weakness.
An activity in which you have to spend a long time in a standing position.
Contact sports in which the risk of getting hit is increased.
Exercise and activities that could lead to falls. If you feel insecure, ask your family to back them up.
What exercises for pregnant women to do
Below are some safe exercises for pregnant women that you can do if there are no contraindications.
1. Wall Dips
This exercise will strengthen the chest muscles and the back of the shoulders.
Stand one step away from the wall, place your feet hip-width apart. Press your palms against the wall at shoulder level, bend your elbows and do a push-up. Keep your back straight, keep your elbows straight, and place your shoulders at a 45 ° angle from your body. Gradually work your way up to 15.
2. Fitness Ball Squats
Exercise strengthens your hips and back and improves your ability to get on and off a chair with a new weight and a shifted center of gravity.

Stand up straight with a fitness ball between your lower back and a wall. Place your feet shoulder-width apart. Sink down to a right angle at the knees. Make sure that your heels do not come off the floor.
If you find it difficult to squat to a right angle at the knees, do the exercise as low as you can. Then straighten your legs, returning to the starting position, and repeat the movement.
If you are feeling insecure, have someone stand next to you to help if you feel unbalanced.Do it 10-12 times.
3. Raises the legs on all fours
Exercise strengthens the muscles of the back and abdomen.

Get on all fours, place your wrists under your shoulders, and straighten your arms. Raise your right knee and straighten your leg back parallel to the floor. Return it to the floor and repeat on the other side. Do 10 reps on each leg.
4. Walking
A functional movement that will help you strengthen your legs and buttocks, and improve your sense of balance.You can walk on a step-stand or a rung of a ladder. Make sure the chosen support is stable.
Step up the dais, then climb back down and repeat on the other leg. During the exercise, keep your back straight and fully press your foot against the surface of the elevation.
Perform as many reps as you can, depending on your fitness level. Stop when you get tired or the form of exercise starts to suffer.
5. Lateral elbow plank
This exercise strengthens the core muscles and helps to increase stability and balance.

Lie on your left side, bend your knees so that your hips are in line with your body. Then lift your body off the floor using your knees and left forearm. Place your right hand on your right side. Hold the position for a few seconds, then lower yourself to the floor and repeat. Do 10 reps on each side.
6. Lumbar Leg Stretch
This movement will help strengthen your abdominal muscles.
Lie on the mat, put a rolled blanket under your lower back, put your hands on your forearms.Bend your knees at right angles and place your feet on the mat. Straighten one knee, extending the leg, then return it to its original position and repeat on the other leg. Do 10 times on each leg.
7. V-position hold on Bosu
You can hold the body on the press while sitting on an unstable platform.
Sit on the Bosu, bend your knees at right angles and press your feet to the floor. You can stretch your arms out in front of you or keep them pressed against the platform if you feel insecure.
Fold your back straight and tighten your abs. Hold this pose for a few seconds, then return to the starting position and repeat. Aim for 10 reps.
If you find it easy to V-fold on two legs, try one on one. When you fold the body back, lift one leg off the mat and extend it parallel to the floor.
Hold for a few seconds, then return to the starting position. Repeat 10 times and do on the other leg.
8.Seated Girdle Row
This exercise strengthens the muscles in your upper back.

Sit on a chair, press the expander with your feet, placing it under the insteps. Grasp the handles or loops of the expander with your palms facing you. Lean your body forward with your back straight.
Overcoming the resistance of the elastic band, pull the handles to the belt. Feel the shoulder blades converging. Return to starting position and repeat. Do 15 times.
You can also do this exercise while sitting on a fitball.It is good if there is a person nearby who can insure you in case of loss of balance.
9. Deadlift with a seated expander
This exercise will strengthen the extensor muscles of the back.

Sit on a fitness ball or chair with your feet shoulder-width apart and your feet flat on the floor. Place the expander under the arches of your feet. Keeping the handles in straight arms, bend at the hip joint. Bring your belly to your hips, keeping your back straight, then return to the starting position and repeat.Do 15 reps.
To make the exercise harder, wrap the band around your wrists to provide more resistance and stress to your back muscles.
10. Back bend on all fours
Get on all fours with your knees under your hips and your hands under your shoulders with your fingers forward. Make sure that the lower back remains neutral and does not bend in an arch. Pull in your stomach and lift your back towards the ceiling, arching it in an arc. Leave your head hanging relaxed, do not block the elbow joint.Drive in a comfortable range.
Hold the pose for a few seconds, then smoothly return to the starting position. Check again that the lower back is in a neutral position and not in an arch. Perform the exercise slowly and rhythmically 10 times, feel how the back muscles work.
11. Pelvic Tilt
Stand up straight with your shoulders and buttocks against the wall, do not strain your knees or block your joints. Pull your navel towards your spine so that your lower back is fully pressed against the wall.Hold for 4 seconds and relax. Repeat 10 times.
12. Pelvic Floor Exercise
Contract your pelvic floor muscles as if you were going to refrain from urinating. At the same time, pull in the vagina as if you were about to grab a tampon.
Start by doing these exercises quickly, contracting and relaxing your muscles. Then move to slow movements, holding the contractions for as long as you can. Try to hold out for 10 seconds.
Do 3 sets of eight contractions each day.
When to stop exercising
Pay close attention to how you feel. Stop exercising if you experience signs of preterm labor and the following symptoms:
vaginal bleeding;
dizziness;
Pain or swelling of the legs;
chest pain;
decreased fetal activity;
leakage of amniotic fluid;
shortness of breath before exercise.
If you stop exercising, see a doctor immediately.
Read also 🧐
Facebook Building: Free Video Lessons with Exercises for Face Gymnastics
Facebook Building: Free Video Lessons with Facial Gymnastics
Correction of the face contour involves a surgical operation or contour plastics by means of injections from a beautician – the procedures are expensive and with a lot of contraindications. Opponents of radical methods practice facial gymnastics (facebuilding) and note a lasting positive effect.
The meaning of the training is to work with the muscles of the face and neck, which are responsible for the tightening of the oval. ALL ONLINE COURSES have found the best training videos with useful and effective exercises for beauty and youthfulness of the face, which are easy to do at home.
Facebuilding against wrinkled forehead
Emotional people are more prone to the formation of wrinkles on the forehead due to active facial expressions. The habit of wrinkling the forehead with eye makeup is also harmful to the skin.Special exercises will help tone the frontal muscles and tighten the skin. The exercises are based on the usual movements of the eyebrows with the creation of resistance with the fingers. The training session is led by Evgenia Baglyk, the founder of the international online school for Facebook building.
How to remove nasolabial folds
Wrinkles formed by nasolabial folds are the deepest. The causes of the "nasolabial" are lethargy and muscle strain. The online lesson contains 3 exercises for the cheeks and lips, plus relaxation techniques.A face expert gives recommendations on the frequency and intensity of training.
Exercises for a perfect face shape
Online fitness for a tightened face contour. The lesson is designed for the simultaneous execution of exercises under the count. As equipment, you will need your own hands and a simple pencil. The complex is convenient for performing at home or in the office.
How to make lips bigger and plumper
Lips like Jolie are ideal for many women.There are exercises for adding volume to the lips. The meaning of the lesson is to increase blood flow and gradually pump the circular muscle of the lips. Funny names of exercises – "duck", "horse" – speak of the ease of implementation. As a result of training, lips are filled with bright color, wrinkles around the mouth are tightened.
Exercises for the nose
Beginner Facebook builders usually get hung up on problem areas and forget to train their nose.At the beginning of the lesson, the facial gymnastics coach dispels the myths about nose reshaping and gives two effective exercises. At the end of the lesson, viewers will learn about the prospect of regular exercise and the positive effects. The advantage of the lesson is a detailed demonstration of the actions of the hands during gymnastics. Correct finger positioning prevents creases and wrinkles.
Basic Facial Exercises
The forehead, eyelids, lips, chin and cheeks are problem areas that need correction and lifting with age.The set of exercises from the video is designed to work out all problem areas in one lesson. Shown is a warm-up to increase blood circulation and muscle preparation, performed before class. The lesson talks about precautions and contraindications.
Face-building from bulldog cheeks
Sagging cheeks cause loss of muscle tone with age or as a result of drastic weight loss. The lessons shown in the video tutorial are quite difficult for beginners.When doing it, you need to control nearby muscles and not automatically include them in the work – this is the difficulty. The video also provides interesting exercises for working out the nasolabial zone.
How to remove a double chin
A double chin can appear early and significantly spoil the appearance, giving the face extra age and fullness. For the prevention and removal of folds, you need to strengthen the cervical and chewing muscles. The instructional video shows exercises using resistance to the force of the arms and shows rotational movements with a stretching effect.The complex is simple and suitable for daily practice.
How to pump up cheekbones and tighten the oval of the face
A large number of muscles are responsible for lifting the oval. The session tones the muscles of the face and neck by tension, stretching and relaxation. The author of the lesson combines exercises with self-massage. Massaging movements along the right lines in the right direction allow you to deceive the laws of gravity and keep your face taut for a while.
Facial Muscles – Detailed View
For a deep immersion in the topic of face fitness, we offer you to get acquainted in more detail with the muscular structure of the face. The video lesson clearly demonstrates the anatomical structure on a 3D model. The author talks about the functions of each muscle: moving the eyebrows, lowering the corners of the mouth, etc. Having an understanding of the muscles being trained makes it easier to do the exercises correctly.
Gymnastics for facial rejuvenation
Regular face gymnastics improves the color and overall condition of the skin.You can diversify your workouts by purchasing special gadgets for the face in Chinese online stores. Choose any of the complexes you like or make individual ones based on the ones suggested in the article.
90,000 Physiotherapy exercises – JSC Bohemia Lazne
Physical therapy – individual
main procedure

The goal of an individual exercise under the guidance of a specialized physiotherapist is to restore or improve the mobility of damaged body parts.The physiotherapist performs the procedure as directed by the physician and continually monitors the patient's reactions and adjusts the selection of appropriate exercises. It is very important that the patient also regularly engages in the therapeutic exercises learned at the spa at home.
---
Physical therapy – group

additional p
Group exercise therapy includes general health exercises and special exercises aimed at specific diseases.Exercises with fitness balls of different sizes are very popular exercises. The sessions are not only fun, but above all, they help patients learn exercises that actively improve movement.
---
Physiotherapy in the rehabilitation pool – group

additional item
A very popular treatment that combines the beneficial effects of hydrotherapy and thermotherapy. The procedure uses hydrostatic pressure, temperature, resistance and lifting force of geyser water to relieve joints, thus improving joint mobility.The physical therapist demonstrates the prescribed exercises and closely monitors the patient's response to heat stress. The procedure is successfully used in the treatment of degenerative diseases of the musculoskeletal system or post-traumatic conditions of the musculoskeletal system.
---
Yoga and relaxation exercises

additional p
Yoga is one of the methods that helps to find harmony with your own body, mind, soul and the world around you.Yoga is not just physical education. You will get acquainted with the basic elements of yoga, which affect the release of muscle and mental tension and help to bring a state of general balance.
---
Fitness

Additional p.
Fitness classes have an impact not only on muscles, but also on the nervous, circulatory systems, strengthens the activity of the heart muscle. Regular exercise reduces the risk of myocardial infarction, relieves stress and creates a good mood (due to the release of endophrins – i.e.i.e., mood hormones). It also speeds up the metabolism (quick absorption of food and a decrease in the tendency to deposit fat in the body) and even when not exercising, between workouts. The fitness room is divided into a cardio area (roto bike, treadmill), a fitness area (exercise equipment, dumbbells) and a new conveniently located dressing room. The goal of our fitness is to offer active athletes to keep their condition, and to everyone who wants to discover new opportunities for active movement.
90,000 Facial beauty: the reason is in posture
You may have noticed what stunning Asian skin is: firm, radiant, wrinkle-free.What is the reason? According to Chinese medicine, one of the important components of facial beauty is correct posture, which is given special attention in the east.
How the beauty of the face and posture are connected, and what is understood in the Eastern tradition as "correct posture", "MK" was told by the doctor, specialist in Chinese medicine Anna Vladimirova.
What is correct posture
Adults often tell children: "keep your back," "don't slouch," "straighten your shoulders."These orders have nothing to do with posture building. If a person slouches and is told to straighten up, he strains his back muscles (temporarily losing flexibility and mobility of the spine) – and freezes in the desired position. Then the usual form takes its toll, and the back slumps again. Hence the idea grows – to pump up a muscle corset: to make the muscles so strong and powerful that they hold the spine.
The Eastern approach is radically different from the one we are accustomed to: according to Chinese ideology, it is the spine – the basis of the body – that must be strong, serve as an armature for a flexible, mobile, plastic body.Then the whole structure will hold itself, and harmony against the background of flexibility and relaxation will become natural. What is needed for this? In the east, for these purposes, I use qigong gymnastics, aimed at relaxing the usual muscle tensions, releasing and strengthening the spine.
Relationship between posture and facial beauty
So, how is beautiful posture related to the condition of the facial skin? For the skin of the face to glow with youth, it must be well nourished and cleansed. This idea is familiar to ladies who love and understand cosmetics.However, no amount of cosmetics can replace high-quality nutrition and cleansing that occurs naturally from the inside.
Nutrients and oxygen are supplied to tissues with blood. And the blood supply to the structures of the face occurs through the neck. If there are muscle clamps in the area of ​​the shoulder girdle and the neck itself, then the outflow, and therefore the inflow of blood rich in oxygen and trace elements, will be partially limited. Please note: people who have a hump at the base of the neck (one of the characteristic postural disorders), stoop, tension in the shoulder area, as a rule, cannot boast of a radiant complexion.First of all, the skin loses its healthy color, becomes dry over time, wrinkles appear.
Turtle Head Exercise
To restore a beautiful posture and nourishment of the face, there are several exercises from qigong gymnastics. For example, exercise "from the Sing Shen Juang complex (Xinshen), which is aimed at restoring and strengthening the health of the spine and beautiful posture.
In order to establish high-quality nutrition of the skin of the face, we will do an exercise to relax the first cervical vertebra.It is easy to find it: the head is nodding on it. Through this area there is an outflow of blood, and if it is inhibited, then the inflow also suffers. Relaxing the first cervical, you will not only improve posture – give your neck a proud position – but also increase blood flow to the tissues of the face.
– Stand up straight, back straight, shoulders relaxed. Hands cover the lower abdomen. Let your head literally flow forward – the head hangs relaxed on the free neck. Pay attention to the area of ​​the first cervical vertebra and ask the body to remember its relaxed opening.
– Imagine that someone gently takes you by the chin and turns your head back; softly, pleasantly compresses the area of ​​the first cervical.
– The head floats up. Pause. The whole face relaxes: muscles around the eyes, temporomandibular joints, teeth open. And relaxation flows down the neck into the shoulders, the collarbones breathe.
– Recall the opening of the first cervical vertebra that was in the dangling position, and allow the head to gently rotate forward, restoring this sensation to an upright position.The first cervical opens, the chin gently presses against the neck. Do not try to forcefully open this area, pressing the chin as much as possible: just release the rotation of the head forward, allowing the body itself, against the background of relaxation, to find the position you need.
Repeat the exercise several times, looking for a new level of relaxation in the area of ​​the first cervical vertebra.
Exercise "Dragon Head"
Cleansing of facial tissues occurs due to a good outflow of lymph. If it is difficult, the lymph stagnates, decay products are not removed from the tissues, edema, the formation of wrinkles, creases and a variety of rashes are possible.How to improve lymph drainage?
As you may have guessed, the outflow from the face also occurs through the neck (there is no other way!). We have already considered the exercise for the first cervical vertebra, which can block the outflow of fluid from the head. It's time to pay attention to the seventh cervical vertebra – the base of the neck.
The seventh cervical vertebra is the base of the neck: to find it, feel for a small tubercle where the neck attaches to the ribcage. Normally, this vertebra will just be slightly larger than the cervical vertebra, but if the posture is disturbed, it will protrude back, forming a hump.By relaxing this area, you restore a beautiful neck and head position – a proud posture, straighten your shoulders and improve lymph drainage from the head, improving skin quality and protecting yourself from puffiness and bags under the eyes.
– Stand up straight, shoulders are relaxed, the area of ​​the first cervical is open and also relaxed. The palms cover the lower abdomen.
– Begin a very gentle, gentle and relaxed rotation on the 7th cervical area. In hypertrophied form, this is the rotation that we did in physical education lessons to stretch the neck.Only in this case the amplitude of rotation should be ten times less.
– Please note: the area of ​​the first cervical is open at any moment of movement, the chin is gently pressed against the neck. Thus, the rotation will occur precisely on the seventh cervical vertebra, with each new small movement relaxing this area even more. With each new movement, ask yourself the question: "How can I make this movement even softer?" – and look for this new, even more relaxed movement, as if softening the area of ​​the seventh cervical.
Continue rotating for one minute in one direction and the same in the other.
In the complex, by the way, there are 10 exercises – they will help develop a beautiful posture and make the spine healthy. By doing the proposed exercises more deeply, precisely and continuously, you will be productively working on blood supply and outflow of lymph from the face area, rejuvenating the skin, making it even more elastic, dense and radiant. And over time, you can even give up most of the expensive cosmetics, like Chinese beauties, in a cosmetic bag, which, as a rule, have sunscreen and a spray bottle with mineral water for natural moisturizing.
90,000 Finger games "I draw" (150 rubles, NEW)
All children love to draw. This fun finger game will provide such an opportunity even for those who do not yet know how to hold a real brush or pencil in their hands. While playing, kids will learn how to draw the sun, clouds, waves, ladders and other simple outline images. They will also have to master many useful and funny finger exercises that illustrate the behavior of the heroes and natural phenomena depicted in the pictures.Funny nursery rhymes in verse are easy to understand, and easy to remember for both children and adults.
The set consists of 12 pictures, each of which is a colorful plot illustration. The picture shows all the heroes of the nursery rhyme and has thick bright lines along which the kid will have to move his finger. Hence the name of the game – "walker". The exercises are numbered and arranged in order of increasing difficulty. Follow it for best results.
After a general acquaintance with the picture, an adult playing with a child reads a verse and shows what to do (each exercise is described in detail and illustrated in the instructions).Then the adult reads the verse again, and the baby tries to repeat the necessary movements. When working with the smallest adults, at first he himself can lead the child's finger along the lines and fold them into the necessary shapes and combinations during the exercises. You can drive not only with the index finger of your right hand, but also with any other. To select a finger, a funny game "Choose a brush" is conducted before each lesson, and after the lesson, a relaxing hand exercise "Rinse a brush".
Playing effectively develops children's speech skills, mental and creative abilities, coordination of movements, fine motor skills of the fingers, and prepares them for writing, drawing and playing musical instruments. Finger games can be a useful addition to speech therapy classes, significantly accelerating the victory over age-related pronunciation defects.

90,000 Before bedtime (advice from a psychologist)
Many children are very reluctant to go to bed, even if they are tired and their eyes stick together. They stubbornly resist this, fearing to miss something interesting. However, a pleasant evening ritual can help them calm down and get ready for bed, and your child will look forward to the moment when they can spend a few happy minutes receiving warmth and attention from you.For adults, these will also be pleasant and joyful moments when you can keep secrets and express your feelings.
Before you turn off the light and put your child to bed, take some time and make sure that no one bothers you. This will help your baby to feel your love and care more fully.
You can hug, talk, sing and fool around, tell your favorite old tales, or come up with new ones. Try to create a relaxed atmosphere so that your child can share their thoughts, feelings, and fantasies with you.Thus, leaving the room, you leave him to travel in a fairy-tale world.
Children, who usually have difficulty falling asleep, need a special approach. Put them to bed in the same way. For example, gently rub the child's back or, lightly touching your fingers, stroke the face, while repeating the same poem, at least this:
Children, animals and toys –
Everybody Dreams of a Pillow,
If you are very tired during the day,
Good dreams, good night!
In this article, we suggest relaxation exercises that may be especially helpful for some children.

Convenient place.
Try to make the time when you get your baby ready for bed to be pleasant for you too. Place a comfortable chair near the crib – a large rocking chair is best. This important detail will make your communication with your child more relaxed.
Here are some exercises to help your child fall asleep.
Magic carpet.
Choose a place in the room where you can tell funny stories.
Put a bath rug or small blanket there and call it "magic carpet". Sit on it with your child.
Let the little one close his eyes and pretend he is going to a wonderland. Of course, he must be one of the heroes of the tale. Start with the words: "Tonight our flying carpet will fly …" After that, the child continues the phrase, choosing the place where the magic carpet will go. It could be Disneyland, Africa, Mars, or a zoo. Let the child fantasize himself (you only help when necessary).
Continue to "travel" until the baby calms down. Have the magic carpet sink straight into bed when you return, and then roll it up for your next evening trip.
Advice to the storyteller.
The best way to stimulate a child's creative imagination is to be attentive to everything he says. Admire the heroes of fairy tales, which he himself created in his imagination, and do not be too hard on them. Don't be surprised if the story goes beyond common sense.
"Bayu-byu".
The best way to help your child fall asleep is to hum a lullaby softly. Pick a melody and hum it every night before bed for a week. Let the baby sing along quietly, without words. And when he starts to fall asleep, you carefully leave the bedroom, continuing to hum.
Your repertoire may include traditional lullabies, modern love songs, or folk melodies. The child himself can suggest a song from those that he learns in school or in kindergarten.
How to relax.
If you feel that the baby is overexcited, try to calm him down by relaxing the baby's body. To do this, invite him to lie on the bed, assuming a comfortable position, and close his eyes. Explain that he should listen and do whatever you say. Then, in a soft, calm voice, tell him to try to relax every part of his body: "Relax your toes: do you feel that they were pleased?" Wait a few seconds, and then tell him to gradually relax his feet, all the muscles in his legs, palms and arms.
Pause for a few seconds and continue giving commands to relax your shoulders, neck and finally your head. After that, tell your baby to completely relax, calm down and think about something pleasant and good. Now, gently place your hands on his forehead and explain that you can relax at any time, taking a comfortable position and mentally reaching this state.
Advice for parents.
This exercise is useful not only for the child, but also for the parents. If the day has been tough and you are too tired to play, take a moment in your bedroom.Your thoughts should be free from worries, and all muscles should be relaxed. Gradually begin to breathe deeply and focus on the fact that you have to spend a few minutes with your child, which will give you real pleasure. Try to keep this image in your imagination. See if you can get rid of the fatigue.
Evening diary.
For this activity, use a notebook, a bound notebook, or just sheets of paper.
With your child, write down any significant events that happened that day.Ask what he remembers especially and write it down. Some children will be happy to talk at length and in detail about what they would like to write down. Others will need guiding questions: What did you enjoy the most today? Did anything upset you? Do you want to do this again tomorrow? Remember some funny incident. Tell us what you have learned today. Was that interesting to you? What would you like to write in your diary?
Let's talk about animals.
After turning off the lights, ask your toddler to talk about how they spent the day.Try asking him this question: "Do you think this day is like any animal?" And if the answer is yes, then ask to name this animal. This game provides an excellent opportunity to talk to your child in detail about the animal world. You will get great pleasure talking with him about different birds, animals and insects. A hot and long summer day, it turns out, can be compared to a sluggish turtle, and a day filled with worries, bustle, haste – with a monkey, lizard or fox.First, you yourself must say who the day you lived reminds you of, for example: "Today I worked like an ant, and I am very tired." Then ask the kid: "Who was your day like?"
Spatial perception.
Make a panel by gluing a large piece of plain flannel onto cardboard. Cut a variety of shapes out of multi-colored felt. For example, several large, medium and small squares; blue, red and yellow triangles. Alternatively, cut a long strip of black flannel.
Let your child design an envelope, folder or box to store these items beautifully. Keep an envelope in your bedroom and play with them when evening comes. Here are some options for the game. Place the shapes on top and bottom of the black stripe in turn: one evening arrange them by size, next time by color. Ask your child to find the largest red triangle and place it above the black line. Then you, at the request of the child, place the smallest triangle above the strip.Or like this: having found the largest rectangle, the child must place the smallest circle inside it. The next evening, you can arrange the figures by color or shape. When playing, try to use comparisons when describing items. Use words like "big", "huge", "giant"; "less than …", "more than …", "the same as …"
Use block letters to add variety to this game. You can buy them, or make them out of flannel, or write on a large sheet of paper – several of the same letters.Then you can offer the child a task to find, for example, all the letters "M". At the same time, note how long it will take for him to search. Having found the letters, he can count them. If the letters are drawn on a piece of paper, circle them.
Story about a toy.
Most children have toy animals. Going to bed, the baby feels safe if there is a favorite doll or animal next to him. Therefore, make one of the toys the main character of the evening fairy tale.Let the child choose which one he wants and tell a story about her. You just need to help the baby.
Start the story and then invite him to continue. For example: "There was a lion named … The lion lived in … He was very fond of eating …" Now ask: "Who do you think was his friend?" This will awaken the child's imagination and fantasy. Ask where the lion liked to walk, what he thought about when he woke up in the morning, etc. Try to understand everything the child wants to say and help him write an interesting story.
Let's read together.
All parents know how important reading plays in a child's development. This activity is traditional, but it has fascinated children at all times. Studies have shown that a child to whom they read a lot begins to read faster on their own. Some kids love to come back to the same book over and over again. Others prefer variety.
If your child is literate, try to take turns reading the same book with him.Choose good children's literature whenever possible – consult with a librarian, educator, or look through brochures and other information sources about the best books for children. It is necessary to select publications that are appropriate for the child's age, well-written and colorfully designed. This kind of literature stimulates the imagination of the child, and if the book is really interesting, it will please you too.
When your baby starts reading for himself, do not stop reading aloud to him.Even children who have already mastered the literacy love it when they read to them before going to bed. If the child, being carried away, cannot stop, then put the bookmark several pages ahead in advance and finish reading when you get to this place.
Super hero.
Of course, reading aloud, telling stories and coming up with all kinds of stories before bedtime give a child great pleasure. Here is one way to tell stories so that the child feels special interest in them.Come up with a story that, of course, your child should be the hero of. He solves all complex problems and finds a way out of any situation. For example, after numerous bizarre plot twists, your story has come close to the moment when "Little lion cub is lost; he whines plaintively, not knowing where to go, curls up in a ball on the ground and is about to cry. Suddenly … Sally appears. Sally came to help out. him. Only she knows what to do. "
My calendar.
If you have a calendar in your kitchen where important events are noted.in the life of a family, or there is simply a notebook that you cannot do without, the child, imitating you, will certainly want to start his own calendar. Take paper cards for this, punch holes in the corners and fasten them with a metal ring or string. Place a number on each card on one side – from 1 to 28, 30 or 31, depending on the month. Each night, you or your child should draw a picture on the back of the card to represent an episode of your day. Discuss with your child how his day went and choose an event that can be depicted on paper.Flip through the calendar in advance and mark the most important things that await you in the week or month. You can leave notes to each other in it: "Mom, remember the balloons", "David, do not forget to make the bed."

Do you know how I feel?
The time before bedtime is the most convenient moment for a confidential, intimate conversation. By opening up to each other, you can find out if the feelings that take possession of you and your child coincide in a certain life situation.You can ask general questions, such as, "How do you feel when you encounter something unpleasant? How do you feel if your friend is being dishonest?" The questions can be more specific: "How did you feel when we met the doctor this morning?", "What did you think when Dad was angry with Mat at dinner?"
An adult should start the conversation and be sincere at the same time. Then the child will speak frankly and will be able to understand that adults are also capable of experiencing.
Once you master this game, it will become easier for you to cope with unpleasant situations, and it will teach your baby to communicate with other people and share his feelings. Finally, you will learn a lot about your child.
Be careful!
Never tell your child how or how not to relate to this or that event, or that he incorrectly names the feelings that he is experiencing. If a child says: "I'm going crazy," and you think that he was just scared, you can say: "And when I got into this situation for the first time, I didn't go crazy, I was just afraid."If you want to maintain a trusting and close relationship with him, never say: "You are not crazy, you are just afraid."
Friends in the picture.
If you are going to leave home for the whole day, ask your child to look through old magazines (which you do not need) and look for pictures of children or animals in them. Have someone help him cut them out and glue them onto a piece of heavy paper. In the evening, before bed, talk to your child about these pictures. Advise him to come up with a name for an animal or person, family, Friends, favorite games, favorite food.
Collect a collection of these pictures, and have the kid choose from them the one that he would like to talk about this evening. You can introduce one character to another.
Instead of giving the child a notation on how to behave, you can use pictures for this – tell us how the child depicted in this or that picture should act.
Memories.
Children tend to enjoy listening to different stories from the lives of their parents and siblings.One evening, open an old family album and tell your child who it was in the photographs, where and under what circumstances these or those pictures were taken.
Face on the wall.
For the first time we learned from the neighbors how interesting it is to play "ghost face". Cut out the lips, nose, and eyes in the center of the paper. Then, while in a dark room, shine a flashlight on one side of the sheet and you will see a scary face appear on the wall. Give him a name and, of course, a "biography".Make another "face" the next evening. Let the "ghosts" meet each other and entertain you with a funny nightly story.
Shadow play.
This game is based on the active use of light and shadow. Both adults and children play it with pleasure. Hang a piece of paper in the center of the room. Turn off the light and shine a flashlight on the sheet from the back. At the same time, someone should wiggle their fingers and hands between the sheet of paper and the flashlight, projecting a shadow onto the paper.Those sitting in front of the "screen" need to understand what the shadows are like and tell a story. This game is best played on weekend nights when family and friends come to visit.
Massage.
In the evenings, we often talk with the child, discuss the events of the day, read, and secret. However, it happens that such communication is not enough for the baby – he wants to feel your touch. A gentle, gentle massage will help him calm down and fall asleep.What could be more pleasant than a gentle stroking of the back, especially if at the same time they also tell a fairy tale or quietly hum a song.
If your toddler is overexcited, start the massage on the feet (unless he is ticklish), inviting him to relax and close his eyes. Massage the legs in the calf area, after which his leg muscles should relax, and then do the same with the baby's hands. Then ask him to relax his shoulders and massage them gently. When finished, move to the neck and finally to the head.
Do it in low light, very calmly, speak in a monotonous voice or hum softly, and you will see if it helps your child to fall asleep.
Careful touching.
Of course, touching a child would not make him feel sexual. As he matures and develops, it is necessary to remind him that no one should touch his body, causing unpleasant sensations. Inspire the child that if this happens, then, first of all, he must tell his parents about it – in such circumstances, parents can always help.Before the child goes to school, explain to him that others can touch his body only when he allows it: "And if you are unpleasant, then something bad is happening."
Massage card.
There is a special method of back massage, specially designed to teach a child to easily recognize the cardinal points on a geographical map.
Start stroking the baby's back, explaining in which direction you are doing it.If your arm is moving up, then you are heading towards the "northern" part of the back. If down, say that you are traveling south. Scratch his left side and explain that it is "west." Then move to the right to the "east side". And when the child learns to recognize the cardinal points, he will be able to tell you himself in which direction he needs to be massaged. The next evening, you can switch places by asking your child to stroke your back in a specific direction. When the baby begins to distinguish well the directions of the world, tell him about the northwest, southeast.Later, repeat the "lesson" while looking at a globe or map.
Conversation at the TV.
Have you paid attention to how parents use the TV? For most of them, this is a way to keep the child busy when they need to do their business.
However, television programs provide us with a good opportunity to communicate with the child. Watch your favorite show with your child at least once a week. But first, the baby needs to get ready for bed.Then, hugging, sit comfortably on a couch, on the floor or in an armchair and watch the program while discussing it.
How many of you have VCRs, it is not necessary to watch the programs that are shown on TV channels. Record the program you like on a cassette tape and watch it together at a convenient time. A cassette with videos of travel, sporting events can be rented. Films about the underwater world and animal life are especially good for evening viewing.If you only occasionally watch TV before going to bed, this entertainment will be a good gift for your child – after all, your company will be especially pleasant for him. Have someone else in the family take calls and do household chores. Treat this evening ritual seriously and with full attention, then the child will understand that it means a lot to you.
Tired couple.
If the day's been tough and you're tired, you both need that kind of rest.Turn off the light, lie down next to the child on the bed, of course, if its size allows, and say: "Dad (or mom) is terribly tired this evening, so can you tell me some good story to make it easier for me was to fall asleep. Let's see which of us falls asleep first. " Try to fall asleep next to your baby. If the bed is small, grab a pillow and sit next to it on the floor.
Don't get used to it!
It is possible that you will enjoy taking a nap with your baby sometimes, and you will start doing it regularly.However, you should not turn this into a habit, since the child will then be able to fall asleep only next to you, which may not always be convenient. It is better to do this occasionally, when you are sure that nothing will bother you.
Current events.
Your child seems to have become accustomed to the fact that you read newspapers and magazines. Watching them with you, he will feel like an adult and he will be especially interested if you tell about what is shown in the pictures.Do not forget that the baby is only playing as an adult, but at the same time is still a child, therefore, when giving explanations, try to avoid difficult terms that can tire him. Also, choose your themes wisely.
Show each other pictures in magazines and newspapers and look at important and interesting details in detail. Help him connect his imagination and reveal the ability to evaluate, then you will understand what he sees in the picture. Here are some questions you might find helpful.
What's going on in the picture?
How often do you think people do this?
Would you like to do this too? How would you do it?
This is how our four-year-old friend Adam became very well versed during the last presidential election.He recognized candidates when he saw them in a newspaper or magazine, and campaigned for everyone for his chosen one.
Stargazer.
This activity may not seem so exciting if you live in a city. But if you have a house in the suburbs, or even better in the countryside, this game will leave a lasting impression on you and your baby. You can turn it into an annual ritual when you are out of town. If weather forecasters predict clear and warm weather, let your child stay up until dark and go outside together with a sleeping bag or blanket and pillow.Lie back and gaze up at the stars while discussing what you see. If you can manage to find time for this activity, you will not regret it.
A little tip.
Try to avoid questions that can only be answered with yes and no.
Talk about tomorrow.
Many children like to ask: "What will happen tomorrow?" Talking about what lies ahead, develop in children the ability to plan actions, set a goal, and also develop the art of logical assessment of events.Before you kiss your child goodnight, try to discuss how his day went and what awaits him tomorrow. Let him try to decide what to do for tomorrow. For example, he may think of what to eat in the morning; what will you do when you leave for work; or decide which window to wave goodbye from. If the next day is something special – a guest for dinner, a visit to your grandmother, buying new shoes, you get a great opportunity to remember this.
When making a plan, remember not only about household chores, but also about time for entertainment.However, the night before, do not plan any urgent and necessary tasks that must be completed or started and that threaten the child with trouble – for example, a visit to the dentist.
Toddlers do not have a well-developed sense of time, so trying to distribute their day introduces an element of predictability and safety in their life.
When you wish your children a "good night", they feel so warm and pleasant that they often do not want to let you go. We well know how every time parents are about to leave the room, the child repeats imploringly: "Well, just a little more …" Instead of abruptly leaving, let him know that it's really time to say goodbye.It will be enough to say: "Let's talk a little more, and I'll leave," or you can sing a farewell song, or say a few words together, or pat him on the back. After saying that it's time to say goodbye, be sure to keep your word. Let the child know that you are very serious about this procedure and do not intend to succumb to his tricks. If you hold on firmly, the child will soon get used to it, and the evening goodbye will be a pleasant moment for both of you, rather than a constant struggle for your right to leave.
Children are easier to put to bed if they know that they will not be able to start "wandering around the house" again. Therefore, when you put your child to bed, turn on the night light and explain to him that while the night light is on, he should be lying in bed – sleeping, thinking, or, if you will allow it, listening to music.
Drive the ghost away.
Does your child have nightmares? Explain to your little coward that ghosts and monsters live only in the imagination of a person.Therefore, they can be controlled simply by ordering them to disappear. Tell him that you can even do it mentally. However, sometimes more help is needed.
Suggest a special "ghost remedy" for your baby. You can take a small bag of "magic" powder (flour, talcum powder, powdered sugar – everything will do). It is necessary to sprinkle powder on the edges of the bed to convince him that he is protected from the monster. You can spray it into the air, giving the fog a light, pleasant smell.