California field hockey camp: Field Hockey Clinics and Tournaments
Field Hockey Clinics and Tournaments
*Please note: NCAA regulations does not allow high school students to participate in this clinic series. 
INDIVIDUAL & TEAM REGISTRATIONS
(I): Individual registrations are welcome for the One Day Fall Clinic and the Spring Clinic.
(T): For team registrations, there is a maximum of 12 players per team. Coaches or team representatives should use their own name to fill in the attendee information on step one. If you are registering multiple teams for the same age bracket please add a number to your last name in order to create a new account. We will collect player information after you have registered.
Please feel free to call us at 1-800-645-3226 to register over the phone if you prefer.
2021 FALL ADULT TEAM CLINIC SERIES (TEAM)
Directed by Cal Coaches Katrina Carter and Manuel Martinez
Ages 18+
One registration per team, 15 members allowed on each team
Women's Clinic Series: 7 sessions taking place on Saturdays from 1:00-5:00pm with the exception of October 23 which will run from 11:00am-5:00pm

Dates: 9/25, 10/9, 10/23 (11-5), 10/30, 11/6, 11/13, 11/20
Cost: $1200

Men's Clinic Series: 8 sessions taking place on Saturdays from 9:00-1:00pm

Dates: 9/25, 10/2, 10/9, 10/16, 10/30, 11/6, 11/13, 11/20
Cost: $1280
2021 6V6 CLINIC AND TOURNAMENT (TEAM AND INDIVIDUALS)
Director: Cal Head Coach Shellie Onstead & Associate Head Coach Austin Pile
Dates: July 23 (Fri) & July 24 (Sat)
Cost: $425 per team; $95 per individual
Gender: U12 (co-ed), U14 (co-ed), U16 (girls), U19 (girls)
Age Standards: Please use the player's age as of 1/1/2021 to determine the division.
# of Players per Team: Each team sign-up may include up to 12 players max.

Tournament Rules:

Games are 15 minutes long
Each team must have a goalkeeper. Goalkeepers can play on two teams if necessary.
Field players may only play for one team per age group.
Fouls within the restraining line:

a "power play" shall be taken by the attack on the restraining line when the defense fouls.
a free hit shall be taken by the defense anywhere on the restraining line when the attack fouls.

A power play will replace a penalty corner. Details will follow with a game schedule.
Balls intentionally hit over the end line by the defense will be a power play by the offense.

Age Cut Offs:

Under 12 – Birthdate Cut-off 1/1/2009
Under 14- Birthdate Cut-off 1/1/2007
Under 16- Birthdate Cut-off 1/1/2005
Under 19- Birthdate Cut-off 1/1/2002
Additional rules will be provided at the clinic.


SCHEDULE
Friday:

Under 14 captains/coaches meeting is at 7:30am on Friday, July 23, games take place until 1:00pm.

Under 19 captains/coaches meeting is at 10:45am on Friday, July 23, games take place until 6:00pm.

Saturday:

Under 12 & Under 16 captains/coaches meeting is at 7:30am on Saturday, July 24, games take place until 6:00pm.

Instructional Clinic begins right after each meeting.
Tournament follows clinic.
ROSTER FORMS
After the team representative(coach) registers online, prior to the tournament he or she will receive a roster form to complete. Applications are accepted on a first-come basis.
PARTICIPANTS
Each participant will need a light and dark jersey that includes a jersey number. They will also need to complete online health and release form in advance. Details will be emailed to the team representative after we have received the team's registration.

Coaches register their teams for their division. Teams are encouraged to sign up for both days to maximize the weekend. Each day starts with an instructional clinic before beginning tournament play.
PREVIOUS EVENTS:
2020 ADULT COED 11V11 TOURNAMENT (TEAM)
Dates: January 18th & 19th, 2020
Tournament Hours: 8:00am-8:00pm on Saturday & 8:00am-2:00pm on Sunday
Director: Associate Head Coach Austin Pile
Ages: Players must be 18 years or older
Price per team: $1450
Five games per team
Social will take place on Saturday night
2020 ONE DAY CLINIC (INDIVIDUAL)
Date: January 19th, 2020
Clinic Hours: 3:00-7:00pm
Director: Associate Head Coach Austin Pile
Schools in attendance: Cal, Northwestern, University of Delaware, Davidson College, Earlham College, Goucher College, Vassar College
Age & Genders: Coed, Ages 11-18
Price per athlete: $125
Training Includes: Technical drills and game play
These programs are only limited by age and gender.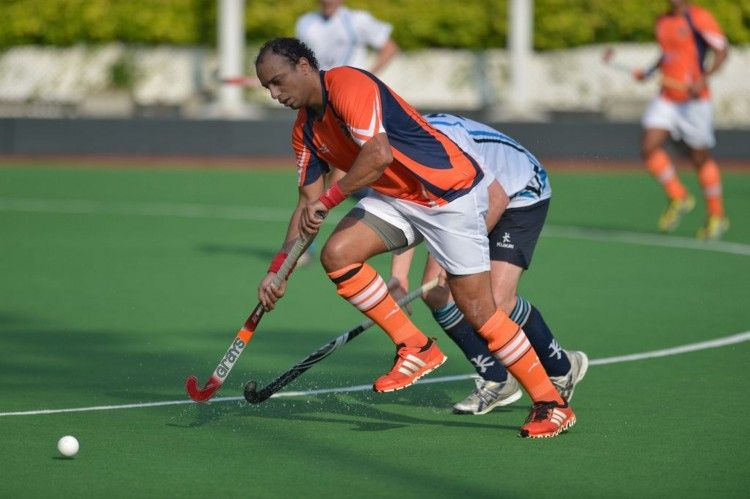 First come, first served. Waiting list will be maintained after divisions fill up.
Cal Field Hockey Clinics
Shellie Onstead is the Cal Head Field Hockey Coach.
Shellie Onstead, a 2008 U.S. Olympic assistant coach and California Hall of Fame inductee, has put Cal field hockey on the map as a player and a head coach.
Thanks to a pair of $1 million gifts from Tom Shaffer and his mother, Abby, and Emily Risberg and her husband, Jeff, field hockey became the first women's sport at Cal to have its head coaching position endowed. As of February 2020, Onstead's title became officially known as the Donna Fong Director of Field Hockey, named in honor of the Golden Bears' first head coach.
Onstead is a pioneer in the sport of field hockey, particularly at the collegiate level, aiding in the West Coast development of a traditionally East Coast game. The San Jose, Calif., product has also made an impact in the game at the national and international levels through her work with USA Field Hockey.

More notably, she served as an assistant coach to the U.S. women's team in the 2008 Beijing Summer Olympic Games.
The first All-American player for the Golden Bears, Onstead is now in her 27th year at the helm of her alma mater, which she has built into a West Coast powerhouse. Onstead has compiled a 267-206 career record and has led Cal to 11 conference titles, including guiding the 2011 squad to the NorPac Tournament championship. The six-time NorPac Coach of the Year has guided the Bears to five NCAA Tournament appearances.
Onstead's 2021 squad features three players with U.S. National team experience in Brynn Zorilla (U19, U21), Megan Conners (U19) and Sara Stone (U17).
Onstead also guided former Golden Bear Megan Rodgers, Cal's 2019 and 2018 leading point scorer to be named to the U.S. Women's National Team, while current assistant coach Katrina Carter plays for the U.S. Development Squad.
In 2007, the Bears upset then-No. 4 Michigan, 1-0, for their first victory against a top-five team in Onstead's tenure.

During 2006, the Bears had one of their most successful seasons, earning their then-highest ranking ever at No. 12 and an appearance in the first round of the postseason. The Bears' 2011 squad reached a new high in the national rankings, rising to No. 11 in the national rankings, a place they held for two weeks during the season as well as returning to that ranking in the final season poll.
Onstead, who earned her latest NorPac Coach of the Year honor in 2006, also coached two-time NorPac Player of the Year and 2019 Cal Athletic Hall of Fame Inductee Valentina Godfrid to her 200th career point. She oversaw the Cal star when Godfrid topped the nation in goals (33) and coached Rachel Moffitt towards becoming Cal's all-time assist leader (36) and the NorPac Defensive Player of the Year in 2008.
Onstead won the 200th game of her coaching career on Oct. 23, 2011 in a thrilling come-from-behind 4-3 overtime victory at UC Davis.
Aside from Cal, Onstead has served in numerous coaching capacities at the national and international levels.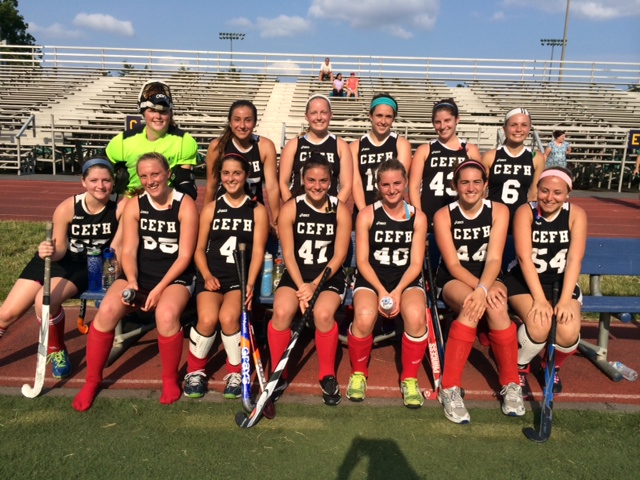 She was an assistant coach for the U.S. women's team that competed in the 2008 Olympics. Onstead is one of the few females on the U.S. men's national team coaching staff and was the first woman ever to be named head coach of the men's under-16 national team.
In April of 2012, Onstead was a member of the coaching staff for the U21 Junior National Squad took on the England U21 squad in four matches from April 3-7 at the Lilleshall National Sports Centre in Shropshire, England. In March 2010, she coached the Under-17 U.S. National team at the 2010 Pan American Youth Championships in Montevideo, Uruguay. In April 2009, Onstead led the U.S. U-17 National team to a 6-2 record at the 22nd DOMO International Easter Tournament in Hod Valkenswaard, The Netherlands. Her keeper was named the Goalie of the Tournament.
In 2005, she served as an assistant coach for the U.S. under-21 men's national team. The U.S. team competed in the Junior Pan American tournament held in Havana, Cuba, where it finished fifth.

In April 2004, she was an assistant coach for the U.S. men's national team on a tour of Malaysia. In May, she served in the same capacity at the Pan American Cup in Ontario, Canada, where she also attended the Pan American Federation Coaching Clinic. In May 2002, Onstead coached the men's under- 21 and men's senior national teams at the California Cup, an international tournament contested in Moorpark, Calif. Also in 2002, Onstead was a video analyst for the U.S. Women's World Cup team that competed in Perth, Australia.
Onstead was the head coach of the U.S. men's under-16 national team from 1999-2001, earning the 1999 U.S. Field Hockey Association's National Coach of the Year. Onstead served as an assistant coach on the men's senior national team in 2000 at the America's Cup Tournament in Cuba and a 2001 World Cup Qualifier in Scotland.
A member of the U.S. national team in 1985 and 1986, Onstead also competed at the Veteran National Team World Cup in the Netherlands in the spring of 1998.

She played for Jailbreak in 2006 and for the Rush in the 2008 Cal Cup and in the 2007 Super Division.
Onstead has coached at numerous USFHA development and elite camps during the offseason. In May 2007, Onstead served as an assistant coach for the U.S. women's national team that competed in a tournament in Chile as it prepared for the Pan Am Games. Also in the spring of 2007, she took the U.S. under-19 Olympic Development Select team for a slate of games in Buenos Aires, Argentina. In the spring of 2006, she coached the Elite under-16 team, which toured the Netherlands and took fourth at the International Easter Hockey Tournament in Valkenswaard. She led the U.S. U-16 team to a third-place finish in the same tournament in 2009.
As the head coach of the USFHA Western Region women's high performance training site, Onstead coached the California team at the USA Women's National Championships in Virginia Beach, Va., in the summer of 2006. In addition, she coached the men's Western Region Team at the 2006 USA Men's National Championship in Chula Vista, Calif.

, where it took second place. Locally, she is the director of California Field Hockey Camp at San Jose State and the Cal Elite Camp during the summer.
Onstead participated in an FIH coaching course that ran concurrently with the Champions Challenge in Virginia Beach, Va. in July 2005. In addition, she served a four-year term on the NCAA West Region Advisory Committee and was a member of the Division I Field Hockey Officiating Subcommittee.
Prior to taking over the reins at Cal from long-time head coach Donna Fong in 1995, Onstead was a first-team All-American for the Bears in 1982. She served as an assistant coach to Fong for 11 seasons. As a player, Onstead still ranks among Cal's all-time leaders in scoring. She is tied for 10th in career goals (26) and points (70), and ranks seventh in career assists (18). She was elected into the California Hall of Fame in 2008.
Onstead came to Cal in the fall of 1980 as a transfer from UC Davis. In her first season, she led the Bears to a runner-up finish in the 1980 AIAW national tournament, the program's best postseason showing.

Onstead propelled Cal to a pair of fifth-place postseason finishes, first in 1981, in the AIAW Tournament, and in 1982, in the NCAA Tournament. She was a two-time all-conference selection.
Onstead graduated from Cal in 1983 with a degree in physical education.
Back In Camp: Field Hockey
BERKELEY – Similar to many other fall sports, 2021 will go in the history books as the year in which the California field hockey program competed in two separate regular seasons in the same calendar year.
 
Cal returned to the pitch on Wednesday with the first practice of fall training camp after completing the spring 2021 season just a few months ago. The Golden Bears played in the spring after the 2020 fall campaign was postponed due to the Covid-19 pandemic.
 
The unusual year has produced numerous positive aspects, though. The spring season did not count against eligibility. Therefore, members of the squad like graduate student Maddie Cleat are able to return and play for the Bears again this fall.



 
"Usually in the spring we only have a couple of scrimmages against UC Davis and Stanford, whereas this time we managed to have an 11-game season, which has allowed us to accomplish a lot more," Cleat said. "It allowed the freshmen to gain experience playing hockey at a collegiate level, which will be important for this fall. As a team, we created a fantastic culture that will hopefully be carried on throughout this season."
 
Freshmen like Kiki de Bruijne were forced to improvise a lot in getting adjusted to collegiate field hockey and college life in general, especially since she is an international student from The Netherlands.
 
Like many Cal student-athletes, de Bruijne stayed at home during the fall and took her courses online, including some in the middle of the night due to the time difference. Fortunately for her, though, she was able to continue playing field hockey in her native country.
 
That experience definitely aided her as she was named the America East Rookie of the Year last spring, and also tabbed to the AE All-Conference First Team.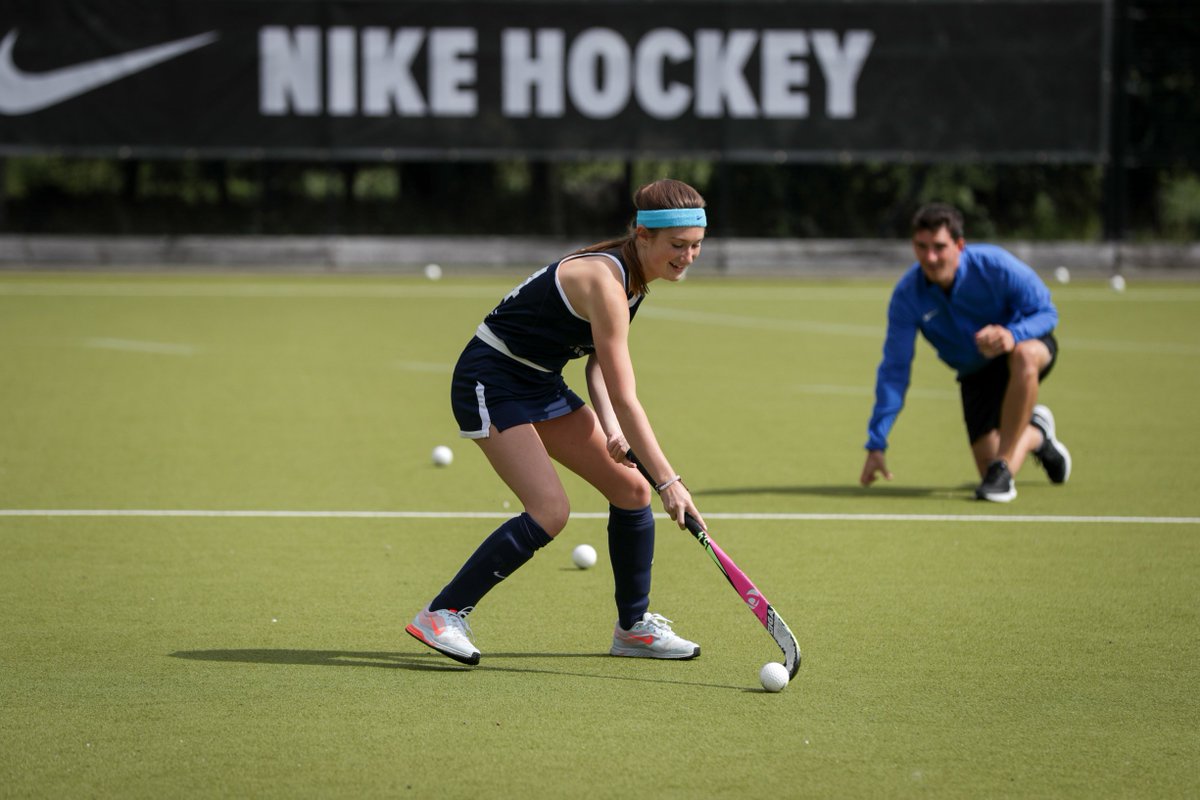 As much as she's honored to be recognized for her hard work, she knows she can't let the conference accolades distract her from continuing to grow as a player and a consistent contributor for her team.
 
"You don't grow by putting too much pressure on yourself, but instead by having fun while playing and challenging yourself to raise the bar even higher," de Bruijne said. "What's most important for me is having fun while playing the game. Above all, I hope to be a good teammate this season. You can only play well if there is an interaction between you and your teammates. I hope I'm able to contribute to a successful and fun season."
 
The Bears will head into the fall campaign with plenty of momentum. Cal finished the spring season with a record of 5-6, but the Bears capped the season with a three-match winning streak on the east coast that culminated with goalie Cato Knipping earning AE Defensive Player of the Week honors.
 
Although Cal just barely missed qualifying for the AE Conference Tournament, the winning streak created a strong sense of optimism and confidence for the fall.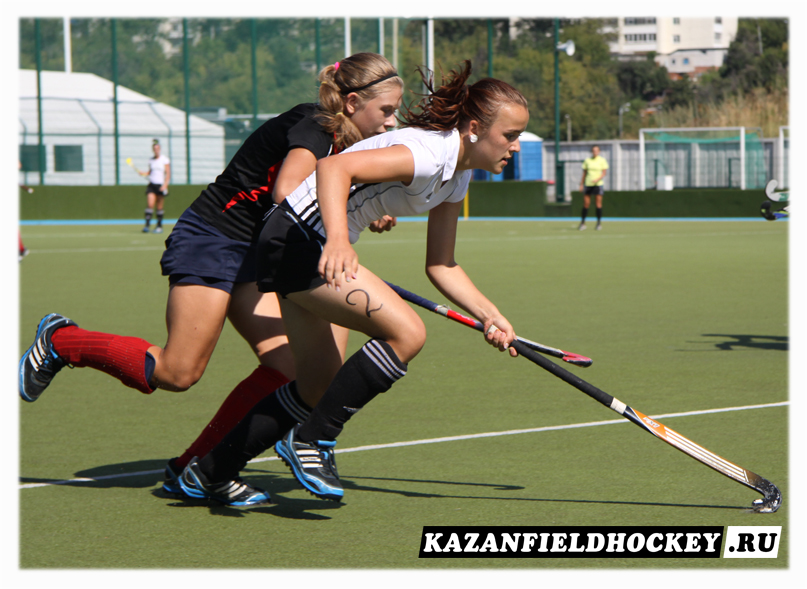 "We kept believing in ourselves and showing what this team is capable of, which will have a positive impact on the momentum for the fall season," de Bruijne said. "We have so much potential, and that wasn't always visible last season. We often lost partly because we were all still getting to know each other's way of playing. For the upcoming season, our team has continued to show our dedication and commitment to the team, which will hopefully translate into a successful season."
 
Another boost towards the Bears hopes of a strong campaign is the return of a familiar face to the program.
 
Former Cal standout and current U.S. National Development Team member Katrina Carter returns as an assistant coach this fall. Carter is familiar with a lot of the current Bears as she last donned the Blue and Gold as a student-athlete in 2019.
 
"I am very excited to have Katrina returning to the program," Cleat said. "I have played with her for three years and she was a great attribute to the team during those seasons.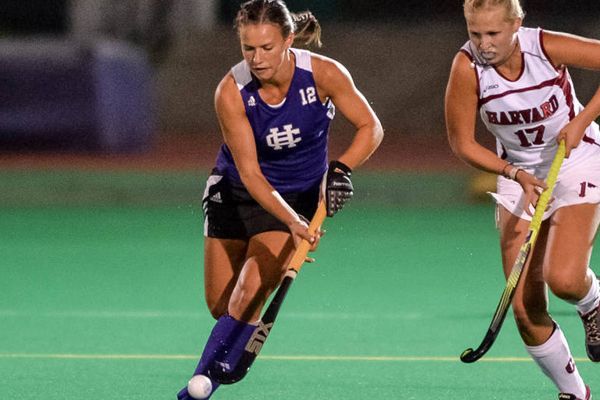 Playing for the U.S. Development Team is an amazing achievement and means she plays at a very high level. She will bring great experience as an assistant coach. It will be good to have an assistant coach who already knows our program and what it is like to play at Cal. That will give her a good connection with us."
 
The season opener is slated for a meeting with Stanford on Friday, Aug. 27, at 6 p.m. from Stanford. The home opener at Underhill Field will be two days later on Sunday, Aug. 29, at noon against Liberty.
 
 
 
US Sports Camps Adds New Summer Field Hockey Camp in Southern California
Nike Sports Camps adds new Field Hockey camp to Pepperdine University in Malibu, CA
The new Pepperdine University field hockey camp will be a great way for players to dive deeper into a sport they all love, while enjoying Pepperdine's ocean views and top notch facilities

SAN RAFAEL, Calif.

(PRWEB)
January 12, 2019
This three-day sports camp is set to run at Pepperdine University's beautiful campus in Malibu, CA, and will be directed by former UC Davis Head Field Hockey Coach, and USD Nike Field Hockey Camp Director, Vianney Yamada.
The new Malibu field hockey camp in California will allow boys and girls throughout Southern California to hone their skills and receive high level instruction from a former USA National player. Coach Yamada is a well experienced coach and athlete, with multiple All American, All-Conference, and Offensive Player of the Year awards. Yamada also runs the popular Nike Field Hockey Camp at the University of San Diego. With over 10 years of field hockey coaching experience, Yamada ensures campers will leave with a solid foundation of proper field hockey mechanics.
"The new Pepperdine University field hockey camp will be a great way for players to dive deeper into a sport they all love, while enjoying Pepperdine's ocean views and top notch facilities," says Former UC Davis Head Coach Vianney Yamada.


"We plan to focus on skill development, team building, pre-season conditioning, and giving players the chance to make new friends and have fun."
Campers can choose between overnight and day camp options, both of which include three training sessions each day, with a mix of scrimmages, team talk, and drills to help them gain confidence on the field. Goalkeepers will receive specialized instruction from Coach Yamada and her staff on the techniques used by former national and collegiate players before participating in full sided scrimmages with the field players.
Players, coaches, and parents interested in Nike Field Hockey Camps can visit http://www.ussportscamps.com/fieldhockey or call 1-800-645-3226.
About US Sports Camps
US Sports Camps (USSC), headquartered in San Rafael, California, is America's largest sports camp network and the licensed operator of Nike Sports Camps. The company has offered summer camps since 1975 with the same mission that defines it today: to shape a lifelong enjoyment of athletics through high quality sports education and skill enhancement.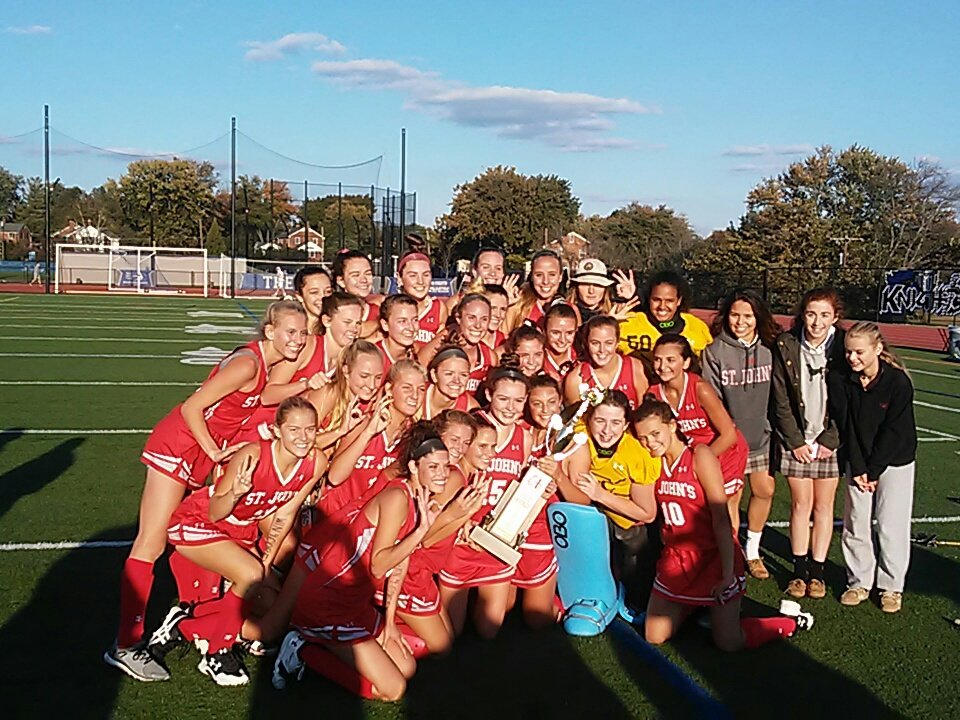 Share article on social media or email:
Registration open for spring field hockey camps and clinics
Story Links

UC Davis Field Hockey Camps and Clinics Registration



Davis, Calif. – The Aggie field hockey program is gearing up for a busy spring of camps and clinics. 
Though the program is hosting an Elite Clinic as soon as February 22, the team is hosting camps and clinics as far out as an Elite Overnight Camp July 13-15th. 
Attendees for any camp or clinic are encouraged to register as soon as possible to secure their spot. All camps and clinics take place at the Aggie Field Hockey Facility on campus. 
Registration for all camps, clinics, and tournaments is available at the following link as well as at the embedded link above. 
Designed for players of all ability levels, attendees are taught to develop their skill set and strategic understanding of the game in addition to strengthening their fundamentals in preparation for competing at the high school, club, or collegiate level.

Goalkeeper-specific training is also provided and goalies must provide their own equipment.
Please make sure to bring:

– water

– 2 color jerseys/pinnies (light and dark)

– turf shoes or sneakers (no cleats)

– shin guards/mouth guard

– stick

– goalkeepers must bring their own equipment
The annual 7-on-7 tournament is also returning this spring. Running April 3-5, the tournament will feature divisions for under-12, under-14, under-16 and under-19. There will also be a pre-tournament clinic on April 3. The registration deadline is March 31. Team and player registration is available. 
For additional questions regarding any of UC Davis' clinics or camps, visit the FAQ section, or contact assistant coach Dominique Masters via e-mail at [email protected].
The UC Davis field hockey team is coming off its best statistical season of all time as the team tied the program record for wins while finishing with the best win-loss percentage in its history at 8-9.

The Aggies lead the America East Conference in total goals allowed (25) and finished tied for second in opponent scoring average at 1.47 goals per game. 

 
UC Davis Field Hockey Clinics
Elite Clinic Series No.2: Elimination and Tackling – Feb 22th (Ages 6-18) and Junior Aggie Clinic 
Location: Aggie Field Hockey Facility
Time: 9:30-11:30 a.m.
Summary: Two-hour clinic with UC Davis coaching staff, groups for players aged 6-11 and 12-18 with optional Q&A and tour with student-athletes.
Elite Clinic Series No.3: Small Game Play – March 21st (Ages 6-18) and Junior Aggie Clinic
Location: Aggie Field Hockey Facility
Time: 9:30-11:30 a.m. 
Summary: Two-hour clinic with UC Davis coaching staff, groups for players aged 6-11 and 12-18 with optional Q&A and tour with student-athletes.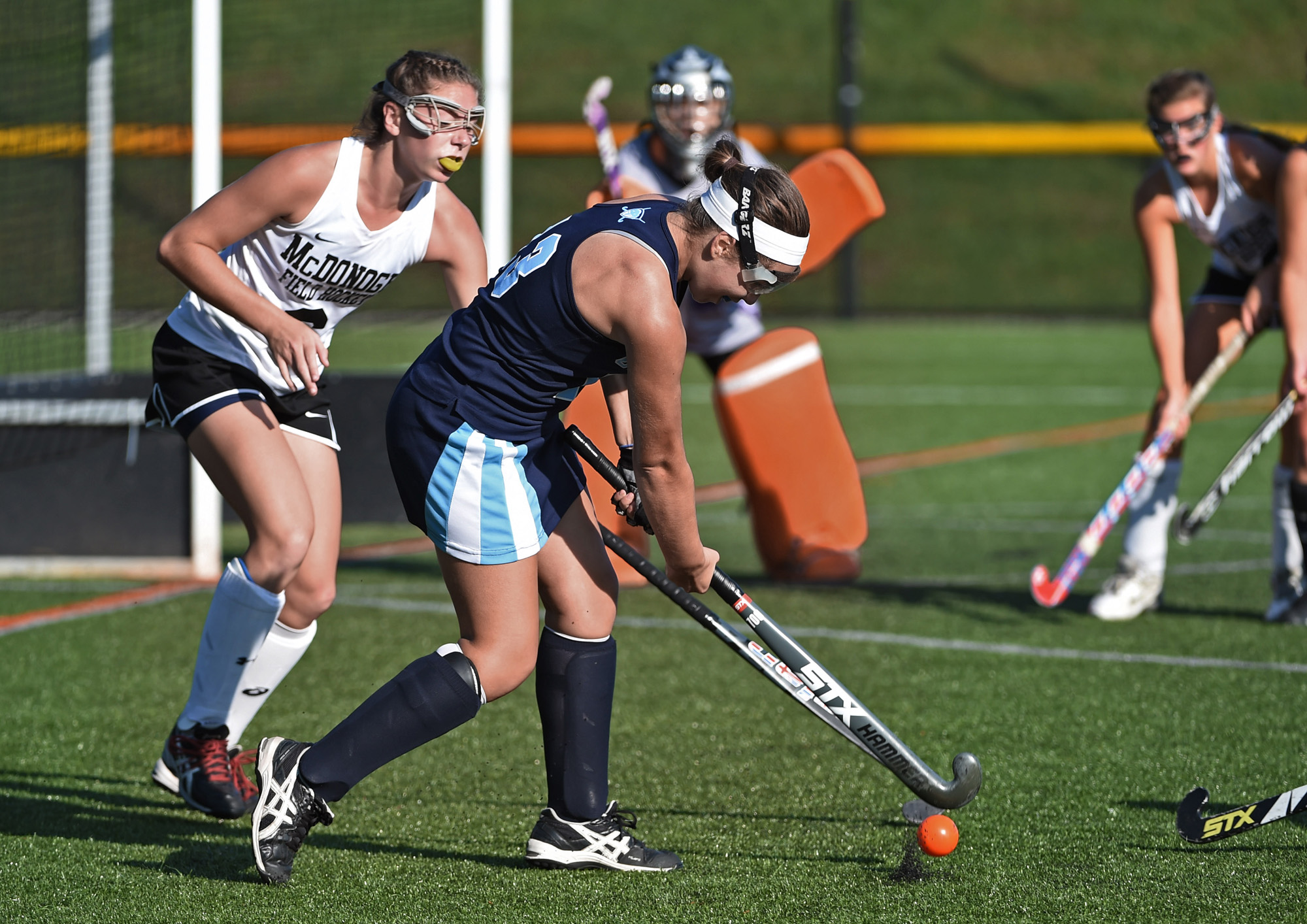 Pre-tournament Elite and High Temp Clinic  – April 3rd (Ages 6-18)
Location: Aggie Field Hockey Facility
Time: 4:30-6:30 p.m. 
Summary: Two-hour elite clinic with UC Davis coaching staff, groups for players aged 6-11 and 12-18.
UC Davis Field Hockey Camps

 
SUMMER DAY CAMP – June 22nd-25th, 2020
Location: Aggie Field Hockey Facility
Summary: Receive technical and tactical instruction from UC Davis coaches and student-athletes to take your game to the next level. The camp is ideal for players aged 6-18 – skill groups will be determined according to age and ability level.
Time: 8:45 a.m. – 12 p.m.

 
ELITE OVERNIGHT CAMP – July 13th-15th
Location: Aggie Field Hockey Facility
Summary: This competitive hockey camp will provide technical and tactical instruction for players to improve their game and increase their contribution to their team.

Campers will be housed in Regan Hall on the campus of UC Davis, with breakfast, lunch, and dinner served on campus as well. Commuters are also welcome to register, and will receive lunch and dinner each day. Skill groups will be determined by age and ability.
Time: All Day

Registration Deadline: April 30th (Early Bird), July 7th

 
Check-in: July 13th at 8:00 a.m. – 10:00 a.m.
Check-out: July 15th at 4:00 a.m. – 5:00 p.m.
ABOUT UC DAVIS

Providing a small-town community feel while providing a world-class academic experience, UC Davis is home to more than 37,000 students and centrally located between San Francisco, Lake Tahoe, and the Napa Valley. The No. 5-ranked public university in the nation according to the Wall Street Journal and Times Higher Education, and among the top 15 public universities nationwide according to U.S. News and World Report, UC Davis offers nearly 100 graduate programs and more than 100 academic majors across four colleges and six professional schools, ranking among the world and nation's best in numerous disciplines, including veterinary science, agriculture, and plant and animal programs.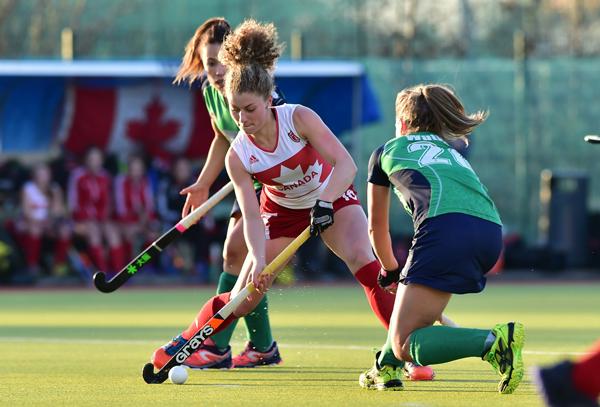 MARYA WELCH INITIATIVE

Named after the former physical education instructor, coach and Dean of Women who founded women's sports on the campus 25 years before the passage of Title IX, the Marya Welch Initiative for Women's Athletics provides comprehensive support for UC Davis' 16 women's athletics programs. Through the support of the Marya Welch Initiative and its group members, student-athletes are provided the best possible opportunity to succeed inside the classroom, and in competition, through special project gifts and by increasing visibility and participation at women's events throughout the year. All gifts to the Marya Welch Initiative are matched 1:1, doubling the impact on our women's programs. Visit https://give.ucdavis.edu/ATHG/324041 for more information.
Clinics – Davidson Field Hockey Camp
Camper First Name *
Camper Last Name *
Which Clinic? (Check all for which you wish to sign up) *
October 2, 2021, 4-6pmOctober 16, 2021, 4-7pm
Camper Email *
Date of Birth *
Address Line 1 *
Address Line 2
City *
State *
(Select a state)AlabamaAlaskaArizonaArkansasCaliforniaColoradoConnecticutDelawareWashington DCFloridaGeorgiaHawaiiIdahoIllinoisIndianaIowaKansasKentuckyLouisianaMaineMarylandMassachusettsMichiganMinnesotaMississippiMissouriMontanaNebraskaNevadaNew HampshireNew JerseyNew MexicoNew YorkNorth CarolinaNorth DakotaOhioOklahomaOregonPennsylvaniaRhode IslandSouth CarolinaSouth DakotaTennesseeTexasUtahVermontVirginiaWashingtonWest VirginiaWisconsinWyomingInternational
Zip Code *
Camper Phone (ex.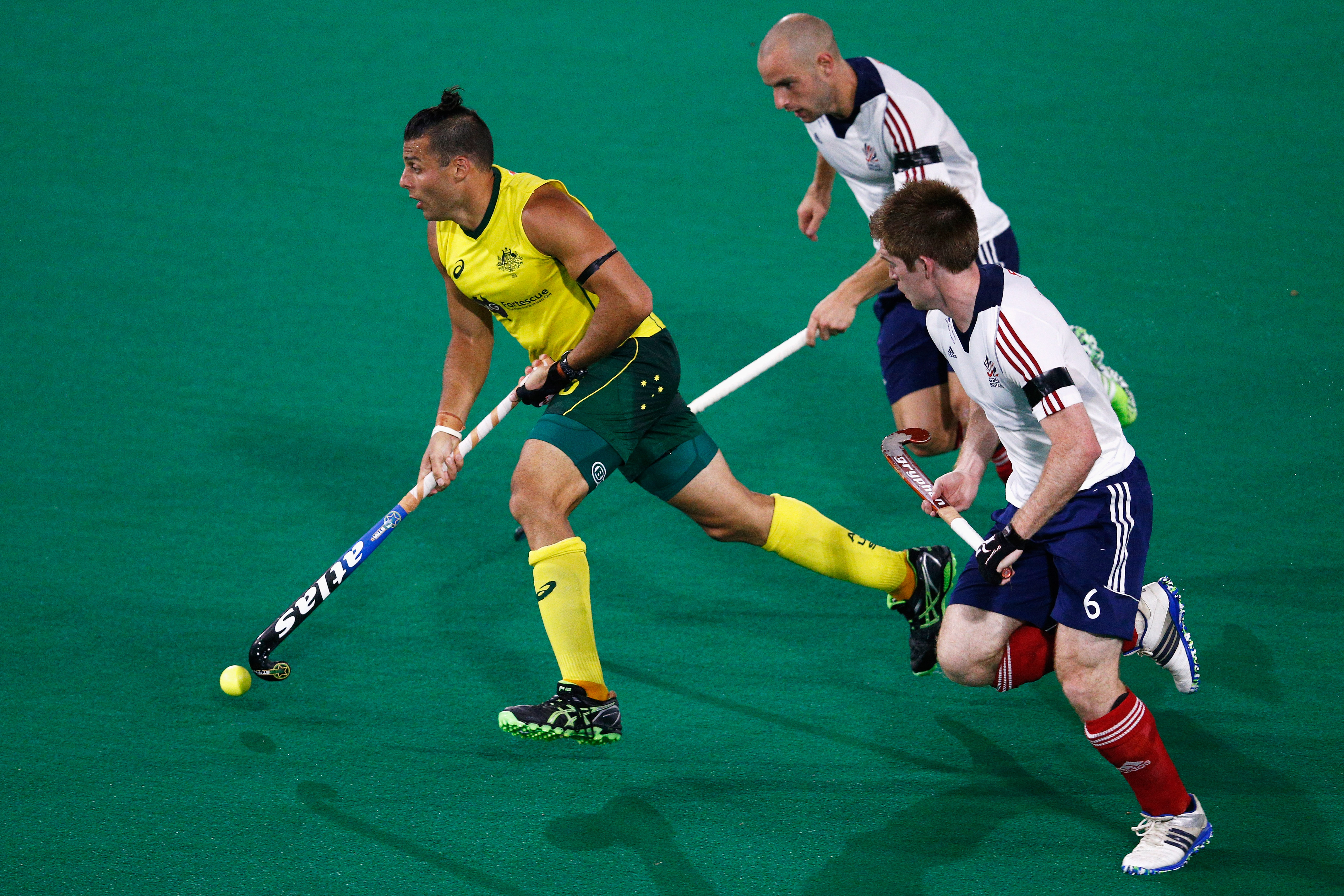 555-555-5555)
Parent/Guardian Phone * (ex. 555-555-5555)
Parent/Guardian First Name *
Parent/Guardian Last Name *
Parent/Guardian Email *
Emergency Contact Name *
Emergency Contact Relationship *
Emergency Contact Phone * (ex. 555-555-5555)
School Attending (This Fall) *
High School Graduation Year *
(Select a year)20212022202320242025202620272028
Club Team
Years Played *
Position *
(Select a position)Field PlayerGoalkeeperBeginner
Do you currently have or have you ever had any of the following (check all that apply)?
Heart murmursEpilepsyDiabetesAsthmaAllergiesSurgeryInsect stingsInhalersHeat exhaustionFracturesMedicationsSprainsNone of the above
If you answered YES to any of the above, please explain:
0
Have you ever sustained a head or spinal injury? Have you ever lost consciousness?
YesNo
If YES, please explain:
0
Insurance Information:
Policy Holder
Insurance Company
ID #:
I certify that the registered party has a current physical on file and has been cleared for rigorous activity, with any exceptions therein noted above.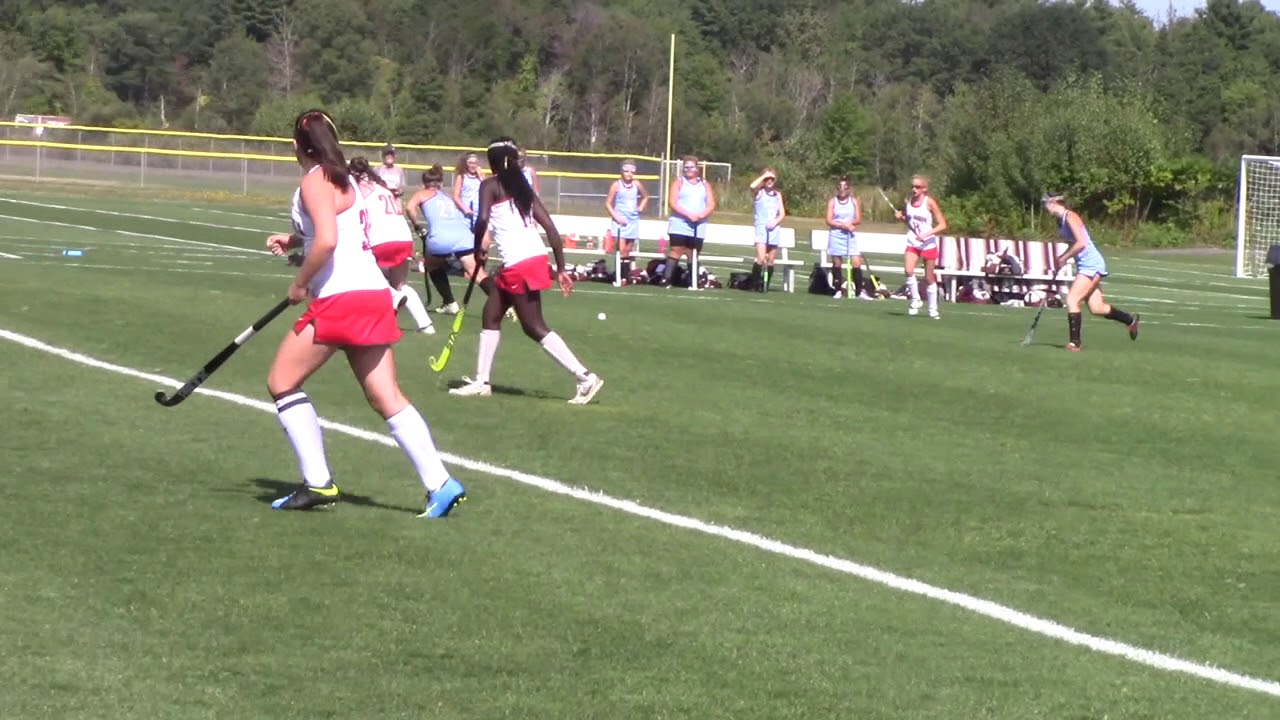 I hereby acknowledge and understand that this activity is a privately run activity, and is not operated by or through Davidson College. The activity is not sponsored, controlled, or supervised by Davidson College, but rather is under the sole sponsorship and supervision of the Camp Director, Zoe Almquist.
I hereby acknowledge and understand the refund policy.
I understand and accept the agreement and liability waiver ("Agreement and Waiver").
By entering my name below, I assert that I have reviewed and agree to all the waivers and agreements I selected above.
Name (or Name of Parent/Guardian if Participant is a minor) *
Date *
(Note: If you are on a safari desktop browser and cannot get the date to work, try putting it in YYYY-MM-DD format, e.g. 2021-04-10)
2019 Nike Field Hockey Camps
NIKE FIELD HOCKEY CAMPS
Experience the summer of a lifetime at a Nike Field Hockey Camp, where you will become a better, faster, and smarter athlete.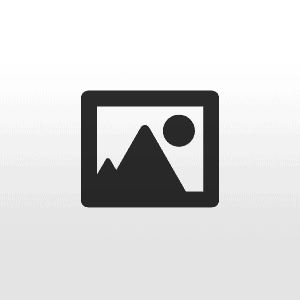 Our coaches are dedicated to enhancing each player's passion for the sport by providing them with the proper training techniques, skills, and confidence to improve their overall game. Plus, we never forget that you are at camp to have fun!
AT A GLANCE:
Over 25 locations nationwide at some of America's finest facilities
Directed by top NCAA, club, and high school coaches
Overnight and Day Camp options
Girls and co-ed programs for ages 8-18
Skill development, drills, games, and team play

OUR MISSION: SERIOUS. FUN.
Nike Field Hockey Camps offer young players the chance to immerse themselves in field hockey and have some serious fun! Our goal is to enhance each participant's skills and enjoyment of the game in an energetic and positive environment.
PRESTIGIOUS COACHES & FACILITIES
With successful NCAA, club, and high school coaches directing our camps at top colleges and sports centers around the country, we strive to be the best in all areas.

Our directors are dedicated to addressing each player's needs, so that campers can increase their self-confidence, gain self-reliance, develop new skills, and make new friends! In order to ensure that each camper receives ample attention on the field, we provide 1 staff member for every 8-10 campers during field hockey instruction.
PROGRAMS FOR EVERYONE
All camps are geared towards all ability levels unless otherwise specified. Campers are evaluated and placed into groups according to age and ability so their own instructional needs can be addressed throughout the camp. We provide athletes with the tools to improve their skills, using a combination of drills, games, and spirited competition. We offer girls and co-ed programs for all ability levels with a safe, healthy and fun learning environment.
FUTURES RECOMMENDATIONS 
Nike Field Hockey Camps pride ourselves on being sanctioned to make USA Field Hockey Futures recommendations.

TEAM AND GROUP DISCOUNTS 
If you have a group of eight or more campers registering for the same camp, each camper is eligible for a discount towards their registration. Please contact us at 1-800-645-3226 to register your team today!
*All camps are open to any and all registrants, limited only by age, gender, and number of campers. Program offerings vary by location.
WEBSITE & REGISTRATION
USSportsCamps.com | 1-800-NIKE-CAMP (645-3226)
90,000
Hockey schools in the USA are the best hockey academies. Sign up!
Education in countries
All countries
Starting your hockey career in the American High School Hockey League is a great start for young hockey players. In the long term, hockey players of this category, as a rule, join the junior teams of the USHL, NAHL or university leagues of the NCAA (National Collegiate Athletic Association), ACHA, from where for the most talented and persistent there is a direct road to the best hockey teams in the world.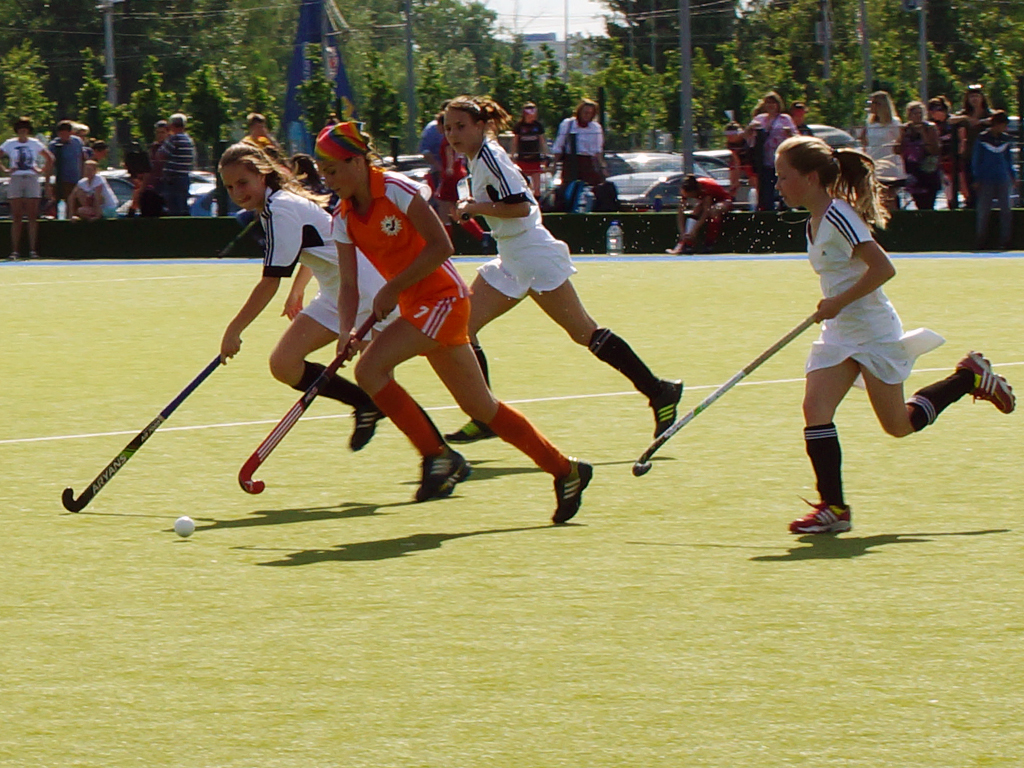 Watch a short film about the top 20 hockey academies in the USA , which shows one of the ratings of the top 20 hockey academies in the USA, which looks like this:
Top 20 Hockey Academies in the USA
Shattuck-St. Mary's School
Thayer Academy
Avon Old Farms School
Cushing Academy
Culver Academy
Noble and Greenough
Belmont Hill School
Kimball Union Academy
Salisbury School
Taft School
St.Thomas Academy
Saint Sebastian's
Hill Murray
Lawrence Academy
Gentry Academy
Berkshire School
Breck School
Cretin-Derham Hall
The Gunnery
Gilmour Academy
The list, of course, does not include all the best hockey academies in the United States, and ratings cannot always give a complete picture of the quality and merits of all schools.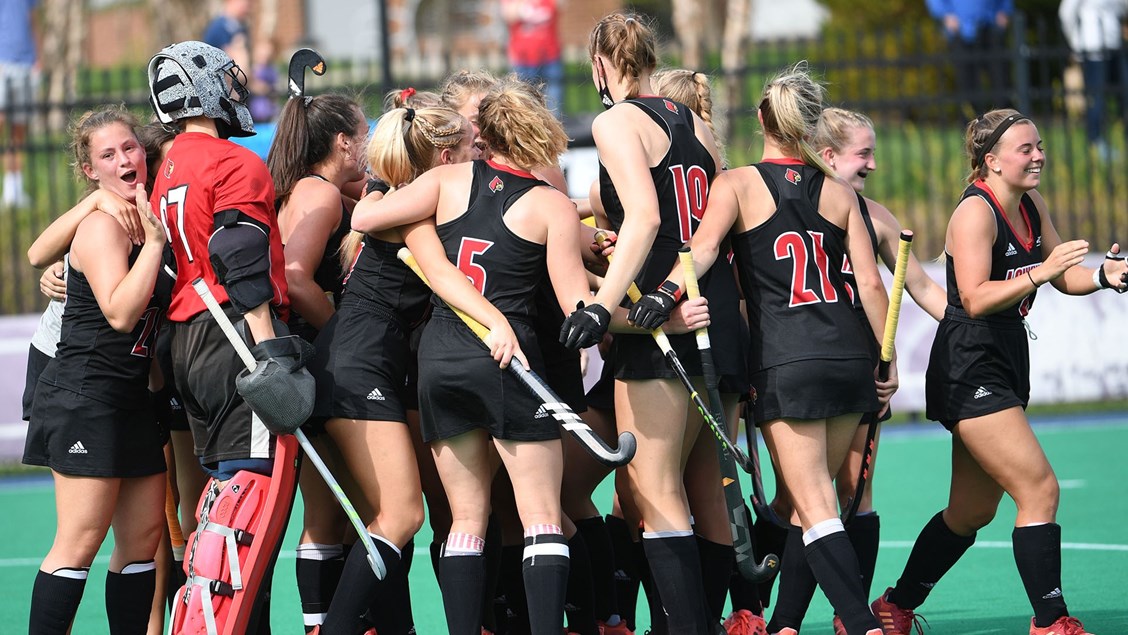 Also, not all schools participate in the ratings. We will try to help you choose the school that is ideal for you.
We work officially with all the schools represented on our website and are their agents.
Choose the school that suits you best, and we will help you solve all the issues related to the admission and registration of a student visa.
Hockey Schools in the USA
SCHOOL
LOCATION
AGE /
CLASS
COST
per academic year
School + sports
(in USD)
Avon Old Farms School
Boys' Boarding School
Avon, Connecticut
9-12
61250
Belmont Hill School
5-day boarding school
Massachusetts
Grade 6-12
Berkshire School
Sheffield, Massachusetts
Grade 9-12;
PG
64000
Breck School
Golden Valley, Minnesota
Buffalo Seminary
Elmwood Village,
Buffalo, New York
Grade 9-12
Cardigan Mountain School
Boys Boarding School
Canaan
New Hampshire
11-15 Years
Grade 6-9
Chaminade College Preparatory School
St. Louis, MO (Missouri)
6-12 class
Cheshire Academy
Cheshire Village, Connecticut
8-12 class
59830
Cretin Derham Hall (Amerigo Twin Cities)
Cretin-Derham Hall, MN
9-12 class
Culver Academy
Culver, IN
9-12 class
52135
Cushing Academy
Ashburnham, MA
9-12 class
65950
Gilmour Academy
www.gilmour.org
Gates Mills, Ohio
51650
The Gunnery
www.gunnery.org
Washington, Connecticut
90 miles to New York
61950
Hillside School
Marlborough, MA
Grade 6-9
11-15 Years
Hoosac School
Hoosick, New York (near Manhattan,
Westchester County, Albany and Stamford)
Grade 8-12
52000
The Hotchkiss School
Lakeville
Connecticut
Grade 9-12
Kimball Union Academy
www. kua.org
Meriden, New Hampshire
Lawrence Academy
www.lacademy.edu
Groton, Massachusets
62500
Loomis Chaffee School
Windsor,
Connecticut
Grade 9-12;
Post-graduate
MacDuffie School
Granby, Massachusetts
Grade 6-12
55 450
Milton Academy
Milton, Massachusetts
Grades 9, 10 and 11.
In the 12th class of admission no.
61920
Northwood School
Lake Placid, New York
Grade 9-12
Postgraduate
62000
Salisbury School
www.salisburyschool.org
Salisbury, Connecticut
Less than 2 hours drive from New York
61000
Shattuck-St. Mary's School
Faribault (Feribo), Minnesota
6-12 class
55300
South Kent School
South Kent, Connecticut
Airports:
Bradley Field, Hartford, CT;
LaGuardia Airport, NY
57000
Taft School
Watertown, Connecticut
9-12 class
65000
Thayer Academy
No boarding house
Braintree, MA
Sports academies:
Hockey
Football etc.
51800
Thornton Academy
Saco
Maine
6-12 class
48 000
Which states are the "most hockey players"?
According to the level of development of hockey, a small rating by state looks like this:
Minnesota
Michigan
New York
Massachusetts
Illinois
Pennsylvania
California
New Jersey
Wisconsin
Texas
Florida
Alaska
Our advantages:
You will receive from 3 to 5 offers within the framework of free consultations
Assistance in preparing documents and obtaining a visa
You will be accompanied by your personal manager from the first call to the receipt of
Consulting support for the entire training period
Former NHL players develop ice hockey in Florida
Jokinen retired after the 2014-15 season at the St.

Louis Blues and settled in Coral Springs with his wife Katerina and three daughters.The 38-year-old hasn't officially announced his retirement yet, but he says "it will happen very soon." But he has already started a new business with three other former NHL players who also settled in southern Florida.
Together with two-time Stanley Cup winner Petr Sikora and former Panthers hockey players Tomasz Vokoun and Radek Dvořák, Jokinen opened the Hriokinen Academy Hriokinen at the Panthers' Glacier Ice and Snow Arena in Pompano Beach in February.
The Academy organizes summer training camps for professionals, providing them with the appropriate equipment and specialists, helps the players of the student, junior and youth leagues to get in shape before the season. But its main task is to train young hockey players in this state.
"I see this as a chance to help the development of hockey," said Jokinen, who scored 750 (321 + 429) points in 1,231 games in the NHL. England or Canada to continue my hockey education thereafter.


We want them to stay here. We hope that one day hockey players will appear here who will be able to break into the leading leagues. "
This fall, a team of 9-10-year-old boys appeared at the Academy, which is coached by 40-year-old Sikora and 39-year-old Dvorak. Among them there is a 9-year-old Sikora's son Nicholas. Next year there will be teams of 12-year-old and 16-year-old hockey players. Dvořák will work with 12-year-olds, Jokinen and Vokoun with 16-year-olds.
According to the plans of the Academy, by the beginning of the 2018-19 season in it there must be five teams in the age category no older than 18 and 14 years old.In order to strengthen them, its leadership intends to invite players from Europe.
"A lot is happening now," Sikora says. "We are developing, but we are not going to rush, we will do everything step by step so that everything works out as it should."
Jokinen said that he had been discussing the idea of ​​such a hockey school for three years with his friend Mikko Saarni, a former Finnish hockey player and coach who became the general manager of the Academy.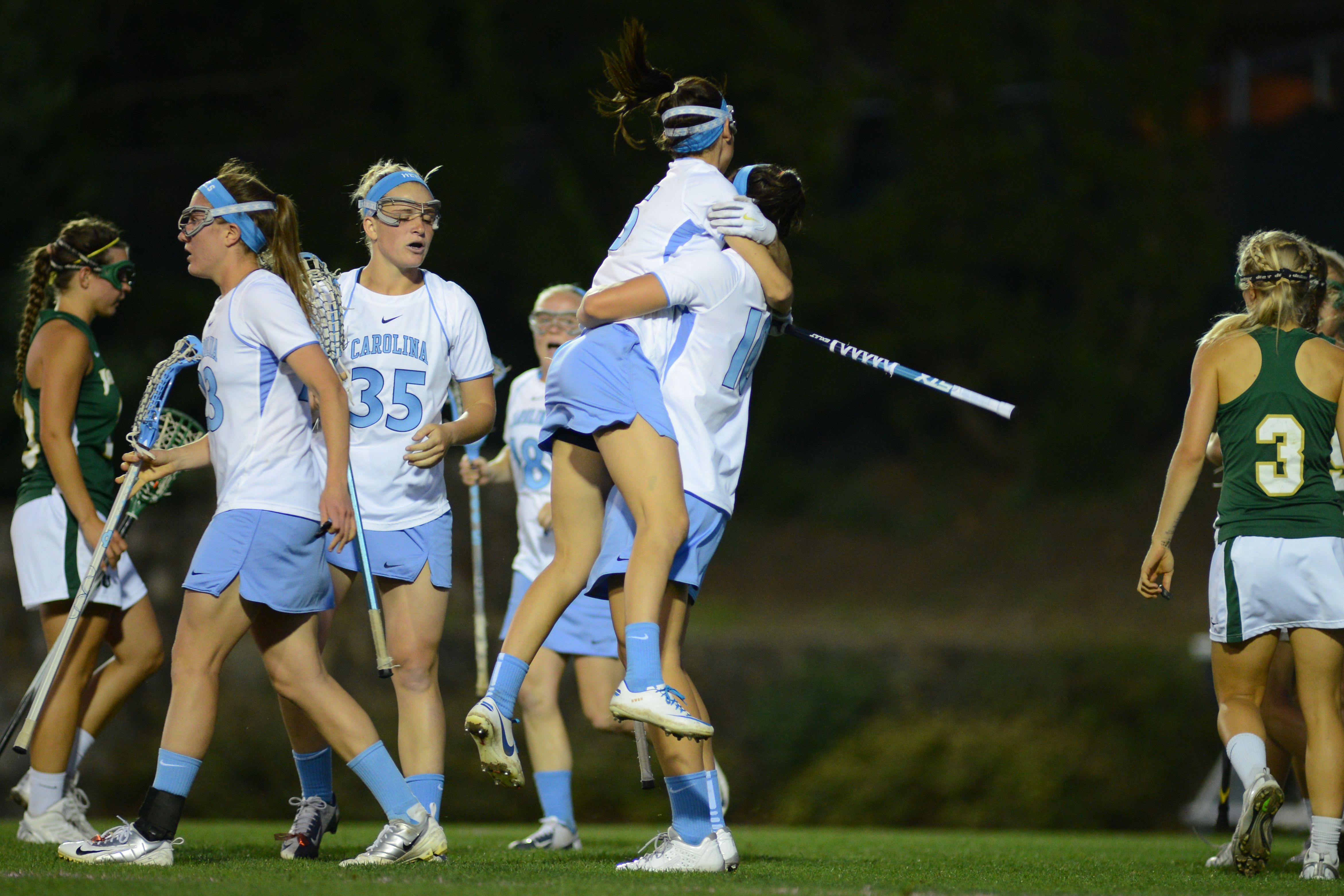 Saarney previously served as Program Manager for the Universal Players Program, which hosted European athletes in boarding schools, youth teams and colleges in North America.
When Jokinen, Vokoun and Dvorak played for the Panthers, they felt that southern Florida was not fully utilizing its potential to develop children's hockey. And at this time, before their very eyes, California turned into one of the centers of this sport.
The 40-year-old Wokone has witnessed the development of hockey in Nashville during his eight seasons with the Predators, who only started playing in the NHL in 1998-99.
"I started out with a new team. I went back there last year and saw that they work great with the kids," Vokoun said (700 NHL games; 300-288-43; 35 draws; KN – 2.55; ON 91.7%).- When I started playing for that team, there were just over 300 registered hockey players in the city. Now there are 3,700 of them in Nashville. I don't see anything that could prevent something like this from being done in Florida.

There are two NHL clubs in this state. It is clear that we have to compete with the weather, with cheaper sports. But the Panthers are evolving. They have a bright young team, they work well in the market, they have a good line-up. The same can be said for the Tampa Bay Lightning.
Only a few guys from Florida have made it to the NHL so far.Jacob Chicran was born in Boca Raton and started hockey for the Panthers children's team. In 2016 he was drafted 16th by the Arizona Coyotes. No Florida native has gone so high in the drafts.
Chikran is one of six Florida-born NHL hockey players to score a goal in the NHL. Here are five others: Philadelphia Flyers defender Shane Gostisbier (born in Pembroke Pines), Calgary Flames striker Garnet Hathaway (Naples), Vancouver Canucks striker Jason Megna (Fort Lotherdale), Denisburgh Highnote of City for the Colorado Avalanche and St. Louis Blues; and Blake Jeffrion of Plantation, who played for the Predators and the Montreal Canadiens.

In 2016, a few more guys from Florida appeared in the draft: in the second round (34th number), Columbus Blue Jackets drafted defender Andrew Peak from Parkland, Minnesota Wild took number) right winger Brandon Duhamey from Coral Springs, Washington Capitals in the seventh round (177) opted for defender Chase Prisca from Pembroke Pines, and the New York Islanders secured the rights to Nick Pastuyov from Braiden in seventh round (193).
However, all of these players had to leave Florida as they grew up to continue their studies and hockey education in other cities. So Chicran, who studied at Boca Raton, flew to Detroit every weekend in eighth and ninth grade to play for the Little Seasars team. Then he began to join the Big Toronto Hockey League.
"We want to make sure that the guys do not have to leave Florida, – says Sikora. – They should stay with their families and have the opportunity to receive first-class training here."
Nicholas is still only nine years old, but Sykora has already begun to think that his son will have to move north to continue his school and hockey education.

So Sikora, his wife and daughter will have to move there with him.
But after the South Florida Hockey Academy appeared, such thoughts no longer occur to him.
"As a father, as a former NHL player and children's coach, I didn't think this was the best place for my son if he wanted to be a hockey player.That's what I thought before the Academy, "said Sikora, who played 1,017 NHL games, won the 2000 Stanley Cup with the New Jersey Devils and 2009 with the Pittsburgh Penguins. "But now we have opened the Academy and everything suits me." -Andrews.It is located 15 minutes' drive from the ice rink.
Those who live nearby can attend their school or move to St. Andrews, like those who have come from afar.
"We want these guys to have the very best," says Dvořák (1,260 NHL games, 590 (227 + 363) points). "We want them to have a chance to move on, go to college, play hockey and learn. But from our point of view, school comes first. This is the main thing. We want to combine sport and learning.

"
Hockey players who study at the Academy go to school in the first half of the day, and in the second they study at the rink or in the hall. On weekends, they go to different tournaments.
"School comes first," emphasizes Jokinen. "If your grades do not correspond to a certain level, you do not go out on the ice."
In order to prepare for the new season, such NHL players as Max Pacioretti and Andrei Markov from the Montreal Canadiens, Dmitry Kulikov (Buffalo Sabers), Jacob Truba (Winnipeg Jets), Eric Goodbranson (Vancouver Canucks), Stephen Kampfer (New York Rangers) and Keith Yandle (Panthers).Academy staff, including Panthers and Sabers physician Jim Pizzutelli, fitness coach Manny Mayer, and Panthers equipment manager Oscar Manguia, are creating an NHL-level training environment.
"They have their own lockers where they can leave their uniforms," ​​Jokinen said. "They can work in the gym with our coaches, they can skate."
Working in summer camps and with young people helps Jokinen, Vokoun, Dvořák and Sikora stay in hockey and feel what Vokoun called a "locker room feeling".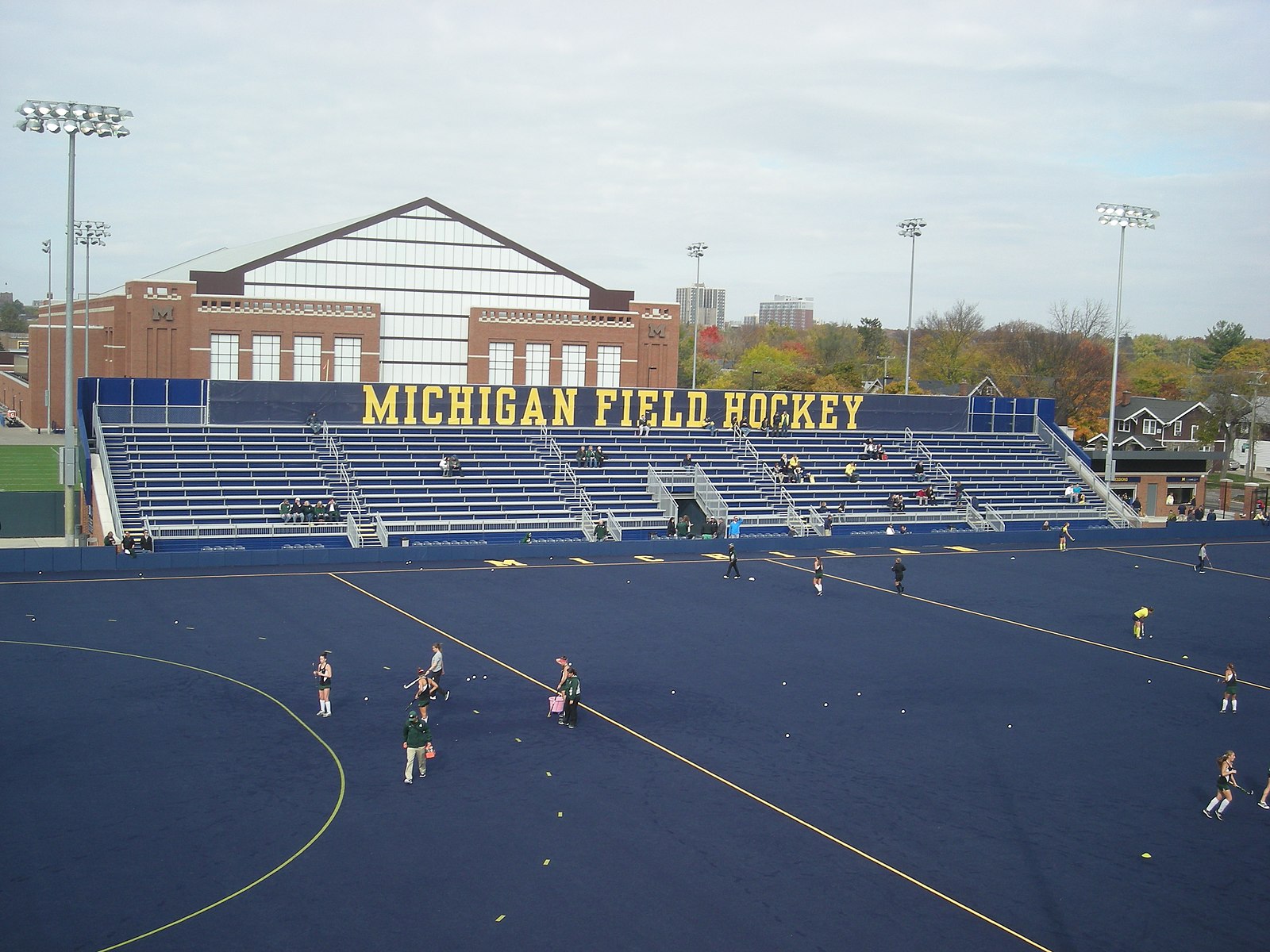 Many retirement hockey players lack this.
"When you finished hockey, you start thinking about what to do," says Dvořák. "We all played for a long time, finished our careers and we have something to convey to the youth. how important it is to work with children. Everything is great. Hockey is our life. "
In a way, the Academy also became a part of their life. Jokinen, Vokoun, Dvořák and Sykora are investors and are not paid.
"The only way for us to make money from the Academy is to sell it. But I think that none of us will do this for the foreseeable future," Jokinen said.
They just started their business in South Florida. Elite Hockey Southeast Hockey School already exists in other parts of the state, especially in the Tampa area, and is coached by former NHL players Chris Dingman, Brian Rafalski, Sami Salo and Matthew Garon. She works with several Florida children's and youth teams.
Dingman and his former Tampa partners Jessen Callimore, Philip Cuba and Vinnie Prospal also work with the Tampa Bay Scorpions.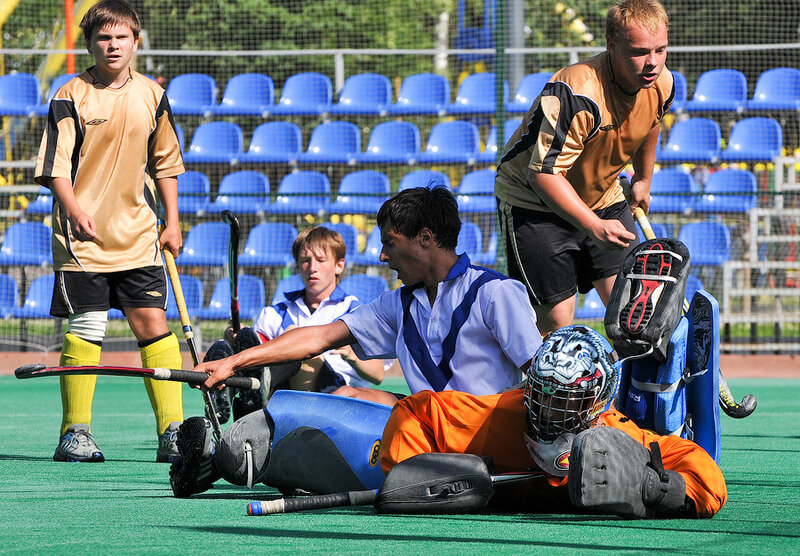 Two Scorpions teams (14 years old and 16 years old) won the 2015 US championship in their respective age categories in the second division.
"There are four of us in our part of the state. We are also helped by Marco Sturm (former NHL player)," says Vokoun. "Actually, there are a lot of ex-hockey players left in Florida when they finish playing. So everything is going well.Of course, this is not New England, Michigan or Minnesota, where ice rinks are on every corner. This is problem. But on the other hand, there are many knowledgeable people and many children. They just need help to make the first step correctly. Of course, nothing can be changed in one day. It will take time, but I think we are moving in the right direction. "
Jokinen has already talked to Panthers about establishing commercial cooperation, but the parties have not yet officially agreed. benefit to both the Academy and the club.
He has seen it work in other cities.
"Parents of kids who play hockey go to NHL games," says Jokinen.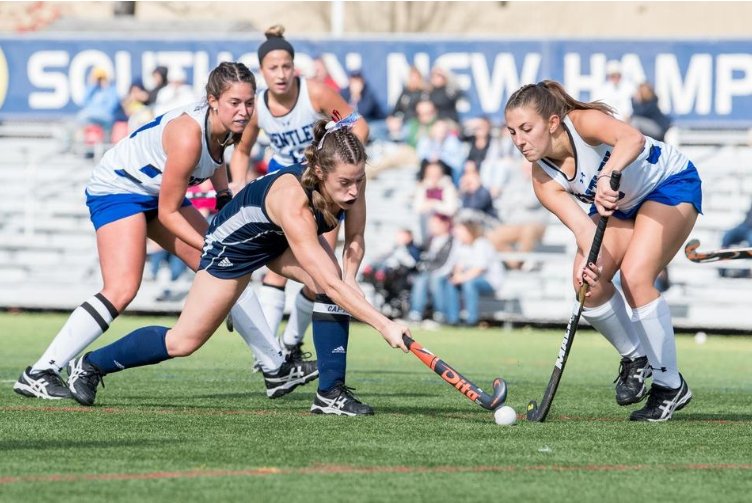 "We missed hockey" – News
The newcomers of the Yulaevites – forwards Viktor Tikhonov and Stepan Sannikov – together with the team underwent an in-depth medical examination, told about the preparations for the new season and their expectations from the championship.
Viktor Tikhonov, forward of HC Salavat Yulaev:
– Viktor, welcome to Ufa.How are you?
– I missed hockey. I was well received in the team, the guys showed me the dressing room, even managed to go out on the ice. Now the fun begins – preparation for the season. All focus on training camp.
– Being a player of other teams, you have been to Ufa. How did you get your impressions about the city and our fans before?
– I don't like big and loud cities, but Ufa, one might say, suits me – I like it when it's a little quieter.There are kind and polite people here, it's nice to walk down the street. This is a big plus.

There is always a crazy atmosphere in the arena. When I played against Salavat, it was always difficult – as soon as energy comes from the stands, it was hard to overcome it. Now I want to feel myself on the other side, when this wave will push me.
– How was the training process before the team was assembled?
– I have a program for a long time, the same coach and the same gym. I know my body well enough and I understand what I need.The main emphasis was on strength, but speed and explosive exercises make up a large part of the program. I gained strength, knowing that it would be a difficult camp. True, there is no tan (laughs).
– Why no sunburn, where did you rest?
– Vacationing in California.

Usually it is always in the sun, but once I got to the beach with my family. I played a little golf, so only my arms and legs got tanned.
– Have you already talked to the coaching staff?
– Yes, there was a short dialogue, but still ahead.Yesterday was a busy day: it was necessary to prepare the form, make golf clubs and check the skates.
– You have a long career behind you, in which there were many victories. What is your personal motivation for the new season?
– The number one goal is to win. Moreover, when you have already felt it, you want to experience it again. So, moving to Salavat is an easy decision, because this is a good club with great potential. I know that I can help the team with my game.
Stepan Sannikov, forward of HC Salavat Yulaev:
– How was your vacation?
– Last year we missed the playoffs, and the vacation turned out to be long and fruitful: I worked with a coach, skated on the ice.

I spent all the time in Novosibirsk, did not fly anywhere – I was preparing. I already want to get to work as soon as possible.
– What exactly did you work on?
– Worked more on the legs. "Feet feed" us more. Emphasized on speed exercises.
– Have you discussed your role in the team with the head coach?
– There was the first dialogue before signing the contract. They marked my role. Of course I'm ready. This is primarily a minority, high-speed, power game from me.
– What do you expect from the season for yourself and the team?
– The team has one goal – to reach the final and fight for the Cup. And not only to fight, but to win it. From myself, I, of course, expect progress compared to previous seasons, which were not entirely successful. So I hope everything will be fine.
– Impressions from Ufa?
– I liked the city right away. He is green. Many speak well, it is comfortable to live here.

Arrived not so long ago, stayed a little.I hope I will find out better later.
Panin has been plowing all summer. Don't be surprised if he burns
in the new season
Now the defender is training in the American camp, in which the NHL star P Kay Subban is preparing for the season.

PANINATOR
Captain of "Salavat" Grigory Panin is actively spending this summer. No, he does not go on vacation to the sea, does not hang out in pretentious places.After the end of the season, Panin began to work hard. He is already fully preparing for the new season, while others continue to rest. Panin recently started training at the USA Ice Hockey Camp.

It is now one of the coolest hockey training camps in Russia. You say: stop, what kind of Russia? The camp is based in the USA, and there is nothing about Russia in the name either.
This training camp was founded by Ilya Semyonov . He had nothing to do with professional hockey, you can't find anything about him on the Internet.Over the course of several years, Semyonov has promoted his camp so that in Russia it has become the most popular for hockey players. Largely because this camp was advertised by Evgeny Kuznetsov and Nikita Kucherov . The peak of popularity came when USA Ice Hockey Camp began to work with personal trainer Pi Kei Subbana – Cameron Brothers . Together they began training at a Russian camp and attracted a lot of attention from the hockey world. Last summer, Olympic champion Nikita Nesterov , who played 80 matches for CSKA and the Russian national team, was preparing for the season in this training camp for the season.

Panin has been at the training camp since mid-June. In addition to general physical fitness, the training pays attention to the technique of power skating. It is said that Panin plans to continue training on polishing techniques during the season. The player wants to bring a special coach to Ufa to work on skating. Watch the video and you will understand why Panin, at 33, continues to maintain the KHL level.
WHO IS PANIN TRAINING WITH?
Panin in the camp is engaged with a personal trainer – Denis Shvidkim .He is the 1999 World Youth Champion, where he was one of the main stars of the Russian team.

After the World Cup, he was selected by Florida as the 12th pick in the NHL. Many believed that Shvidkiy would be able to score 40 points already in the first season, but in four years the Russian forward could not gain a foothold in the main team. At the beginning of the season, he came to Florida and then went to the AHL. And so it was every year. In total, he played 76 games in the NHL. All his career Shvidky was distinguished by outstanding technique and good physical fitness.But, like many, he did not succeed in the transition from youth to adult hockey. But now the 37-year-old Shvidkiy reveals himself well as a coach.
PREPARING FOR THE SEASON WITH THE HELP OF MARATHONS
Panin began preparing for the new season already in May, taking part in two marathons. One took place in Kazan, and the other in California.
The
Rock n Roll Marathon, which took place in the USA, is an ordinary party for many.


People run to hang out and have a great time.For Panin, the 42-kilometer marathon was a real test of strength. He prepared for it for several months and ran successfully.
In an interview with our publication, Panin explained why running is an important part of preparing for the season and how such training helps a hockey player. The Salavat defender has been preparing for the season for several months and now you understand why he spent the last season at a high level, became the team captain and received a new contract for three years. Gregory is an excellent example for young hockey players in terms of dedication and professional approach to work.
"We are told that 10 percent is talent, 90 percent is labor. You can reach your maximum level with work, but still there is a level on which these 10 percent of talent is already decided, "explains the captain of" Salavat ".
Assessment of the text
Hockey camp "Give Hockey a Try": trimommy – LiveJournal
After the move, we began not only to get a job at school, but also to think about how we would spend the summer.

Here, just like in Russia, there are summer camps: offsite, when the child leaves the house for a while, and city camps, when you need to return home in the evening. Urban ones are at schools, private, sports, art … different, in general. And so, I came across a poster for a hockey camp.
I must say that we love hockey, even very much. Watch. Unfortunately, we don't know how to play it. Vanya does not share this love, but in winter he wanted to learn how to skate. He managed to get to the rink only once, he liked it.And here is a camp for those who have little or no skills! Of course, I immediately sent a letter to the trainer, asked if it was possible for a boy who did not speak English to attend the camp. The coach assured me that the language barrier was nonsense for them, and we signed up.
And so, on Monday, we arrived at the Tri Valley Ice in a town nearby called Livermore (30 kilometers to go to it).
Inside this building there are several ice rinks, changing rooms, a small cafe.

It's cool near the ice, but you won't freeze in jeans and a shirt.Local teams train at the rink, and there is also time allocated for free skating.
All the equipment in the camp is provided, from skates to a hockey stick. We take the kit given to Vanya home every day. Therefore, we will definitely take a picture of our young hockey player.
On the first day, to be honest, I was very nervous, but I tried not to show it. I found out before the lesson that Vanya perfectly mastered the phrase "I don't understand", it became calmer. But I was still worried about how it would go.
My son left school very tired and very happy. At first they all met, and in the group they have 8 people, it seems. Vanya and another girl are the youngest. After they met, the guys were taught how to put on the correct protection, they were given to run around in it without helmets. Then they put on their helmets and also let them run. The last were skates, and already in full uniform, children were taught to stand up if they fell.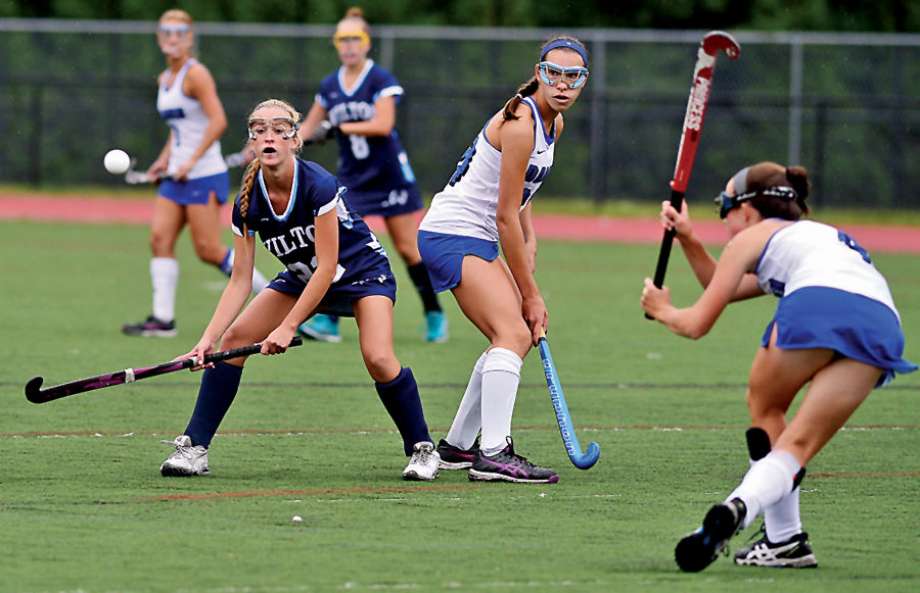 The first exit to the ice was with some kind of stands, which Vanya described as buckets stacked on top of each other.We rode with these buckets, then without buckets, walked by the handles, the coach pushed them to slide, learned, in general, to keep on skates.
On the second day, Vanya didn't even tell me "yet," he immediately ran into the locker room. On the way home, he said that on the first skating he still fell, and on the second he almost didn't, and was surprised that the fall was painful, but cool, he didn't even want to cry. They were given hockey sticks and practiced to ride on the ice with hockey sticks in hand.
On Wednesday they learned to hit the puck.And Vanya said that he already knows how to skate, he is sure of it. He asked if we would go to hockey when the camp was over. He also talked about the fact that he used to think hockey is boring because watching it on TV is boring, and now he knows that hockey is very cool!
The main impression of Thursday was that they were not just practicing, but PLAYING real hockey in teams of 4 players.

I could not find out who was at the goal, but Vanya even scored the puck! The goalkeeper was distracted by conversations with his team, did not notice that the puck was near the goal, but Vanya took it and threw it into the goal.That's right, there is nothing to be distracted, even if the game is stopped … In general, Vanya first scored, and then only remembered that there was a whistle.
And now Friday has come. The last day of the camp. Vanya is sure that tomorrow he will go to the skating rink again, and is not looking forward to the weekend at all. Today they played a lot again, now on the whole field, and not on a small piece, as on Thursday. Vanya even rode with the puck – he was able to take a pass and then ride with it. They didn't score a goal, because the distances were long, they simply didn't deliver the puck to the goal.
Yes … the week was not easy, but we liked it. We will definitely continue! And maybe Vanya will even be taken to the team someday. Give Hockey a Try!
family gatherings of the diaspora, "pochitayki" for children, circles and a pioneer camp – Realnoe Vremya
How immigrants from the Soviet Union live in Silicon Valley.


Part 3: Russian culture and parenting
Realnoe Vremya columnist Alexander Galkin, who was born in Kazan and moved overseas, continues the story of Russians who live and work in the Silicon (Silicon) Valley.In another author's column, written specifically for our online newspaper, he talks about how our former compatriots in California cherish the "great mighty" and support Russian culture, instilling love for it in their children.
The supremacy of national culture vs the melting pot
Last time we examined our daily bread in detail, but today it is the turn of spiritual food.
The first thing that struck me when I arrived in the USA with my family was that here everyone we met spoke Russian very well.And this is not about my generation – it is clear that after graduating from school or even getting a higher education in Russia, you automatically speak Russian without any problems.


No, I was amazed at how well, competently and very accurately the children of our friends spoke Russian, and most of them were born and lived all their lives in the United States, and if they have been to Russia, it was only on short visits.
In Germany, where we came from, I practically did not see children who speak Russian well. Moreover, parents who often arrived late, having failed to master German, stubbornly continue to speak Russian with their children, and despite this, at best they can only passively understand them, while answering and communicating with each other (when several children in the family) exclusively in German.
This, by the way, is a good illustration of the different language and cultural policies in Germany and in the USA. German policy, called Deutsche Leitkultur (German cultural leadership), is that in order to become a full-fledged citizen of Germany, it is necessary to recognize the dominant role of the German language and culture and to integrate into German society.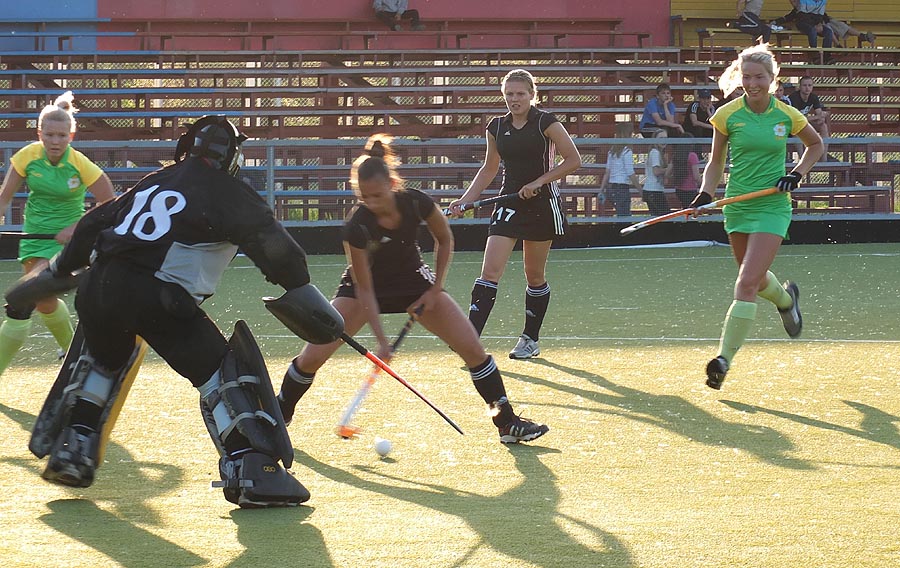 So, to obtain citizenship, you must pass exams in the knowledge of the German language and German cultural values.
I was amazed at how well, competently and very accurately the children of our friends spoke Russian, and most of them were born and lived all their lives in the USA
The policy of the United States, known as melting pot ), lies in the fact that each culture brings its part to the common cauldron, and by integrating, we give this "brew" the "flavor" of our culture, without losing connection with it. Therefore, in the United States, it is possible to obtain citizenship without knowing the language (however, for this you need to live much longer).
Raising children in a Russian environment
When we arrived, my eldest son was six years old, and he had just entered the first grade of a German school. Born in Germany, after five years of kindergarten and kindergarten, he spoke German without problems and, with our efforts, understood and even spoke a little Russian, but already preferred to use German in communication (it was difficult for him to speak Russian).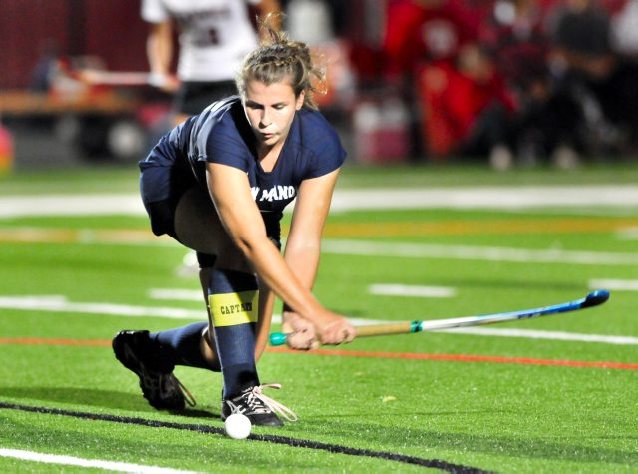 Now, almost three years later, he not only speaks excellent Russian, almost never experiencing problems with the choice of words, but every day he reads himself in the language of Pushkin and Tolstoy.This is due to the fact that the children of most of our friends spoke Russian and English, so their common language was only Russian, which they actively used. Now he can communicate in English without any problems (which has become his third native language), but with Russian friends he always speaks only in Russian.
How is it that the children here not only know, but also actively use the Russian language in communication with each other (despite the fact that, of course, they all speak English)?
There are several reasons here, and the most important, of course, is the desire of parents and their willingness to deal with their children, to look for opportunities for them to use the language every day: someone regularly calls their distant grandparents in Khabarovsk or Ufa on Skype, someone watches only Russian programs on TV, and so on.

In addition to individual efforts, each family has some infrastructure that helps to maintain the language of children at the proper level. I'll tell you more about them.
Usually in special rooms of libraries, but sometimes in nature, Russian-speaking parents hold so-called "readings"
Russian "readings"
Several times a week in different places of Silicon Valley, usually in special rooms of libraries, but sometimes in nature, Russian-speaking parents conduct so-called "readings".This is the name of a meeting between parents and children, at which one of the parents with expression reads an interesting book to a small circle of children. Literature is usually selected so as to be interesting to children of different ages.
If "reading" is held in nature, then in addition to reading books, there are often outdoor games – analogs "The sea is worried!", "Bubble", "Stream" and others. Since such meetings are held regularly, children get used to the fact that at this time everyone speaks only Russian, including their peers.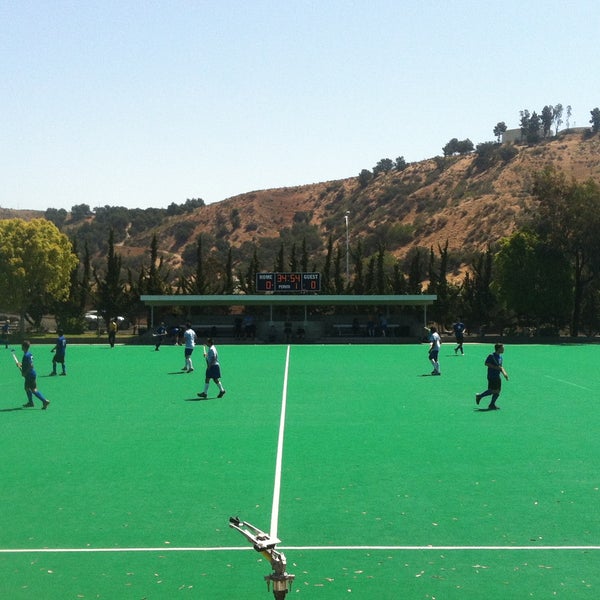 Circles and studios
Many Russian-speaking teachers and simply interesting people live in the valley, many of whom conduct various activities for children. So, my eldest son goes to chess and drawing to Russian teachers, and also learned to swim crawl and butterfly with a Russian trainer.
In addition, there are also Russian children's theater studios, where children stage performances, piano lessons and a choir. There are many people with a philological education who offer Russian language classes for children.In general, if you have money (an hour of classes costs from $ 40), finding a Russian-speaking teacher is not a problem.
Many Russian-speaking teachers and simply interesting people live in the valley, many of whom conduct various classes for children
Karagod events
One of the important factors in the development of the Russian language for children in the valley is a Russian-language summer camp held by the organization under the name "Karagod".

The camp itself is a two to six day tent camp and is held several times over the long summer in California.There are several forms of this camp.
Family Camp is aimed at Russian-speaking families with children who want to relax in tents in nature. In addition to three meals a day (no need to cook yourself !!) in the style of pioneer camps (in a good way, with additives for those who wish, and so on!), There are also many activities for children: workshops on various types of handicrafts, excursions to the forest and collecting plants according to the list and using them in your own crafts and so on.All camp activities are held in Russian. Everything is built in such a way that after breakfast adults can "throw" children into various Russian circles and relax on their own.
"Camp of mother and child" – similar to the first, but here it is aimed at mothers with small children.
"Children's Russian-language camp" – very similar to the Soviet pioneer camps. A child can be sent here for one or two weeks, and he will live with other children in tents in a campsite near the ocean shore. Russian-speaking counselors have been entrusted with taking care of the children.Here the atmosphere of Soviet pioneer camps is completely recreated (willingly or unwillingly): counselors, morning exercises, circles. All labels, such as the menu, are in Russian only. Each squad prepares (learns and rehearses) its own song for the final concert: in addition, every evening a bonfire is made, near which either a small performance is held, or favorite hiking songs are sung.
Children return from this camp completely switched to Russian, songs, culture – it's just amazing!
One of the important factors in the development of the Russian language for children in the valley is the Russian-language summer camp
Now it is already obvious to me that there is no secret in the fact of good command of the language.

Just patience and a lot of work from both children and parents.
Of course, this is true not only for the Russian language. During Sabantui and Eid al-Adha, I saw children speaking Tatar with their parents. Last year, a local children's choir even performed at the festival. However, I am afraid that there are incomparably fewer opportunities for using the Tatar language than Russian, so it is much more difficult to develop and maintain it at the same level.
Alexander Galkin, photo by the author and karagod.org
Help
Galkin Alexander Vladimirovich – Development Engineer at Microsoft; administrator and bureaucrat of Wikipedia in Esperanto; polyglot.
Born on February 26, 1979 in Kazan.
In 1996 he graduated from the Kazan gymnasium № 102 with a gold medal.
In 2002 graduated with honors from the pediatric faculty of Kazan State Medical University.
From 2002 to 2005 he worked at the Institute of Neurobiology in Berlin.
Graduated from the Technical University of Hamburg in 2012.
Since 2013, he has been with Microsoft as a Software Development Engineer in the Bing search engine division. The office is located in Sunnyvale, California.
Fluent in Russian, Tatar, English, German, French and Esperanto. Also speaks Italian and Spanish.
Author of articles on various topics on habrahabr.ru, geektimes.ru, pikabu.ru. Columnist for Realnoe Vremya.
M. Grabovsky's summer training camp for young hockey players will be held at the HC "Yunost-Minsk"
June 24, Minsk / Sergei Vishnevsky – BelTA /. Mikhail Grabovsky's summer training camp for young hockey players will take place on the territory of the Yunost-Minsk hockey club in the capital's Gorky Park from June 24 to July 1, BelTA has learned.

Every day for a week, the boys will train under the guidance of the best Belarusian NHL hockey player of the last two years, Mikhail Grabovsky and his friends, including those with whom he once started playing hockey in childhood. Experienced trainers will also help to conduct the classes. The camp program includes training on ice and on the ground.
The ceremonial opening of the children's training camp took place yesterday in the country estate-restaurant "Porechye" near Minsk. Mikhail Grabovsky handed the boys from all over Belarus T-shirts specially made for the participants, on which the logo of the training camp was applied, and the motto of the camp was adorned on the back: "Never give up!"For T-shirts, the kids took turns approaching the Belarusian ice hockey star, and having received the equipment, they happily took pictures with the leader of "Toronto".
When everyone got in shape and signed up for the camp, two groups of 21 hockey players were formed, and Mikhail Grabovsky made a symbolic opening of the training camp.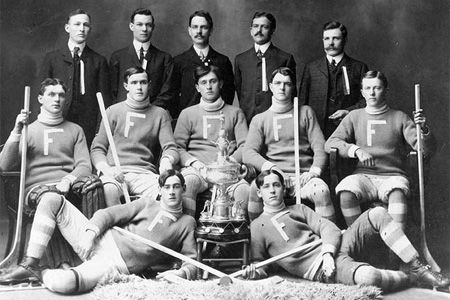 Only instead of the traditional scissors, the forward used a club and a puck, and a glass target installed at the gate at the entrance to the estate-restaurant served as a ribbon, which it is customary to cut during such celebrations.Grabowski hit the target with his usual throw, and the sound of broken glass announced the opening of the camp, which is being held as part of the "Sportsmen for Children" charity event. Both the hockey player himself and his assistants expect the camp to become traditional.
Every day young hockey players will have two trainings – morning and evening. Moreover, the program includes not only practical exercises, but also theory.
On July 1, the final training session will take place on the ice, and possibly a game between the first and second groups will be organized.In the evening, on the territory of the same restaurant-estate "Porechye", the ceremonial closing of the training camp will take place, where the participants will be presented with souvenirs and a concert program will be organized. In addition, at the end of the evening, the amount will be announced that will be given to children in need.
"For me, this training camp is, first of all, doing what I love and introducing children to it. I like working with children. Will I take up coaching after the end of my playing career? It is quite possible, but I will not guess yet.I have two of my children, and they will also need to be given attention. My friend Andrei Tkachev, with whom we once began to play hockey together, was largely involved in organizing this camp. He is now in business and coaches an amateur team in his spare time. This is my friend, I completely trust him. He recruited groups, developed a training plan. Participation in the camp is paid, but all the money that we collect will go to charity, "said Mikhail Grabovsky.
It should be noted that almost all expenses for the training camp will be compensated by sponsors, including the representative office of LG Electronics, which has purchased training jerseys, balls, pucks and other equipment.Therefore, the fees for participation in the camp for those boys whose parents are less wealthy have been reduced.
In addition to his friend Andrei Tkachev, Mikhail Grabovsky will also be helping Mikhail Grabovsky with another classmate from Minsk "Youth" Viktor Goman, who spent the past season in the Belarusian extraleague for "Lida". "True, today at the first training session, Vitya and I had disagreements. He believes that it is necessary to train the children differently, we quarreled, he got angry and left the class. But, I hope, he will cool down and come to the next training session," Mikhail explained. Grabowski.The leader of the Belarusian national team understands that it is impossible to teach the boys a lot in a week of training, and therefore considers the psychological effect of classes to be more important. "Our main goal is to charge young hockey players with energy and positive emotions. If I were a child, it would be very interesting for me to spend time in the company of good hockey players and those people who know hockey, because we attracted already proven specialists to the training camp, who work well with children – the same Vladislav Astapenko, who at one time raised many players of the national team, as well as his son Dmitry, who is successfully working in Brest.Physical training sessions will be conducted by Yunost coach Gennady Lyango and ONT journalist Igor Starovoitov, "said Mikhail Grabovsky.
In the future, the Toronto forward expects to invite famous foreign stars or well-known specialists to his children's training camp to conduct classes: "I decided to hold the first training camp without specialists from America. But in the future I plan to invite coaches from overseas, from Russia every year. Some foreign professional hockey players have already expressed their desire to take part in our camp.For example, Detroit forward Pavel Datsyuk will not refuse to come, or my partner in Toronto Nikolai Kulemin. If any of the players of our team wishes, I will be glad to see them – Volodya Denisova, Kostitsynykh. Let them come and help. "
A year ago, Mikhail Grabovsky brought an overseas skating specialist to Minsk, who taught classes for boys from his native hockey school "Yunost", but organizing a summer training camp is a new thing for him. "This is my first experience.I have never even seen how training camps are held in the same North America. And if we compare the hockey development of our children and those of Canada, I will immediately say that Canada is a much larger country, so it is clear that there will be more talented children there, only because of the size of the population. They have more schools and ice in almost every corner of the country. Therefore, it is easier for them. There are good schools in the USA, and in California, good summer training camps for children are organized, and they are also organized by Russian hockey players. "After the World Cup, Mikhail Grabovsky was closely involved in his studies and last Friday received a diploma from the Institute of Entrepreneurship. This is already his second higher education (the first was the University of Physical Education). It would seem that it's time to go on vacation. But the hockey player is sure that he will still have time to rest. "I still have a whole July ahead of me. And I won't be doing the training camp all day, I have assistants. Would you like to go to the European Football Championship? We will have our own championships as part of the summer training camp – football, basketball.As for my preferences for Euro 2012, I was rooting for Russia and Ukraine, but they did not make it to the playoffs. Now I will worry about England, "admitted Mikhail Grabovsky.
.