How to string your stick: How to String a Lacrosse Head
How to String a Lacrosse Head
Stringing your own lacrosse head can be an intimidating task for new lacrosse players. But with these stringing tips, plus a little bit of practice, you'll be able to get your pocket the way you like it.
WHAT YOU NEED
Before you get started, make sure you have all the items needed to string a lacrosse head:
Unstrung Head
Mesh
Strings
Scissors
Lighter
Pliers
MESH
Once you have all your gear, the first step to stringing a lacrosse head is making sure the mesh is ready to go. Here's how:
Take your mesh and identify the top, bottom, front and back. The top will have nine diamonds across the edge. The bottom will have 10 diamonds. The front side will feel rougher; this is the side that makes contact with the ball.
Stretch the mesh out to get it worked in and ready to string.
Take the top nine-diamond row and fold it onto the nine-diamond row below it.

You should be able to see through these diamonds when done correctly.
After you have the mesh ready, you can begin the process of stringing the top of the mesh into the head. Work from left to right as you tie knots to keep the mesh in place. Keep even tension throughout the process. When you're finished, the center of the mesh should be lined up right in the center of the head.
SIDEWALLS
Once you have the top string installed, you're ready to take on the sidewalls. This process can influence the type of pocket placement you have. There are several ways to string a lacrosse head, but Greg Kenneally, president and co-founder of East Coast Dyes, suggests a mid-pocket setup. This type of pocket has good hold and a smooth release, and can be a solid option for new players.
The first couple of diamonds should be pulled down tightly in the head. This will create a flat area near the top, which is referred to as the channel, and will help the ball release down the middle. You can make the pocket looser at the bottom by bunching the diamonds.
Remember there is a legal limit to pocket depth. If you put a ball into the pocket, you should not be able to see any air above the ball.
Finish by installing the bottom string and the last row of diamonds. With this step, if your pocket is too deep, you can pull your pocket tighter.
The next step is to install the shooting strings. Remember that all shooting strings must be within the top four inchesof the head measured from the top of the scoop. Weave the shooting string across the mesh lightly. The string closest to the ball should be the loosest. As you work your way up to the scoop, the shooting strings should become tighter.
Many lacrosse string kits come with extra string so lacrosse players can use different techniques when stringing their head. Because of this, you could end up with several inches of extra string. Cut that down to two inchesor less with enough left to tighten the strings if needed.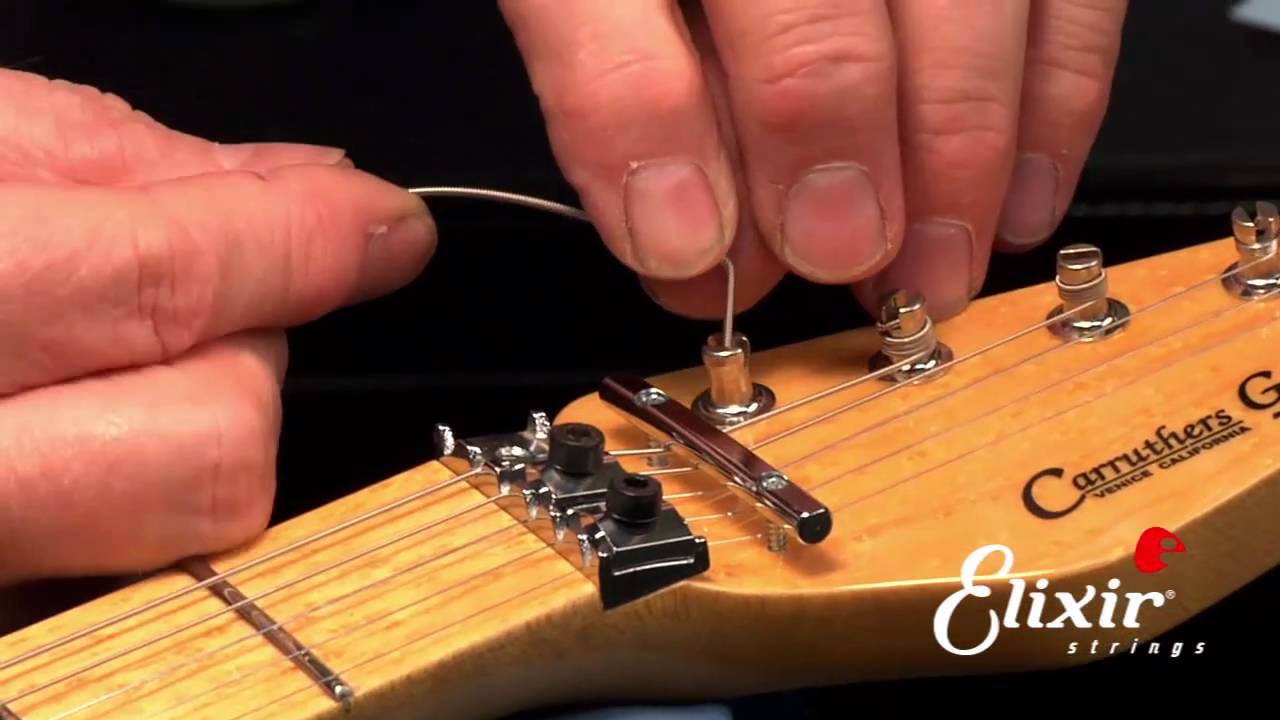 Then carefully melt the ends of the string with a lighter to help prevent fraying.
Stringing a lacrosse head is a skill many lacrosse players want to master. Follow these steps and you'll be well on your way to crafting the perfect pocket.
Traditional Lacrosse Pocket Tutorial: One String
I'm back with another "how-to" video, and this time around it's a traditional lacrosse pocket tutorial. This video focuses on the single string method of stringing or netting a traditional diamond leather lacrosse pocket. I used a matte grey Gait Recon XL Universal spec head from Gait Lacrosse, bright orange cross lace, white leathers, white sidewall, and four shooting strings. It's about as six diamond as a six diamond gets!
For more great stringing knowledge, check out our Stringing Archive! We do a whole lot more than just traditional lacrosse pockets, as you can see! Fancy mesh top strings, mesh pockets, college legal pockets, pita pockets… we've literally got it all.
So enjoy!
More Traditional Lacrosse Pocket Tutorial
Here is a two-leather traditional lacrosse pocket tutorial, also known as the "Shook Shakedown". It's tough, but awesome when done right!
And here is the old Pita Pocket Tutorial! 50,000 views on YouTube and counting!
Maybe you want to do a multiple string, and not a single string traditional pocket? Ok, here you go:
Maybe you want to add a Tear Drop Top String to your creation…
That certainly makes it easier to transfer your pocket from stick to stick!
Still don't believe me that traditional is important and awesome? Then believe Jeremy Thompson!
Listen, traditional is not easy. It takes time, loads of practice, and a lot of dedication. That is why we made all these traditional lacrosse pocket tutorial videos! If you're the kind of player who sleeps with their stick on nights before games, it might be for you. If you leave your stick in the locker when it's not game or practice time? Probably not. A good traditional pocket takes time to string, and it takes time to break in. It's a lot of maintenance, and work, and for a lot of people they're just not into that. I get it, I do…
But when you put together a truly special and well strung traditional, you'll notice the difference. Make this your Summer of stringing, and you'll see what I mean!
STX Blog | String Theory: How to Achieve the Perfect Pocket
Scotland native Charlie Shearer is practically international stringing royalty – women's lacrosse players come from all over Europe to have him string their pockets.
He's so good he landed gigs stringing for Team England and Team Scotland. Official stringer for the women's national teams – who even knew that was a job?? #stringinggoals
Ahead of the FIL Rathbones Women's Lacrosse World Cup, we asked Charlie to share a few of his stringing secrets:
You string pockets for some of the top players in the world – when you got started, did you have any idea that it would turn into a career? 
I played lacrosse for 10 years, so I've been around the game for quite some time. About three years ago, I started to teach myself how to string women's pockets. It originally started as a hobby, but through social media, working with different athletes and attending events, I earned a reputation for stringing some of the best international legal pockets. Through those connections, I've had some really amazing opportunities come my way, like working with Team England and Team Scotland.

Let's talk about your stringing process – what's the first step?
Get to know the player – Effective stringing isn't cookie cutter, it's individualized to each player. I always spend the first bit getting to know the player – talking to her, talking to her teammates, and watching film or a live game. I need to know and understand an athlete's style of play in order to determine specifics like what material to use, number of diamonds to incorporate, and whether to recommend the STX Launch or Runway Pocket.
The perfect pocket is going to complement a player's strengths and supplement the weak spots so, in my mind, learning the athlete is the first and most important step in the process. 
When you're helping a player decide between the STX Launch and the Runway, what do you consider?
Power player – For players who are attack-focused and tend to rely on their own natural power to make the shot, I typically recommend the Launch Pocket.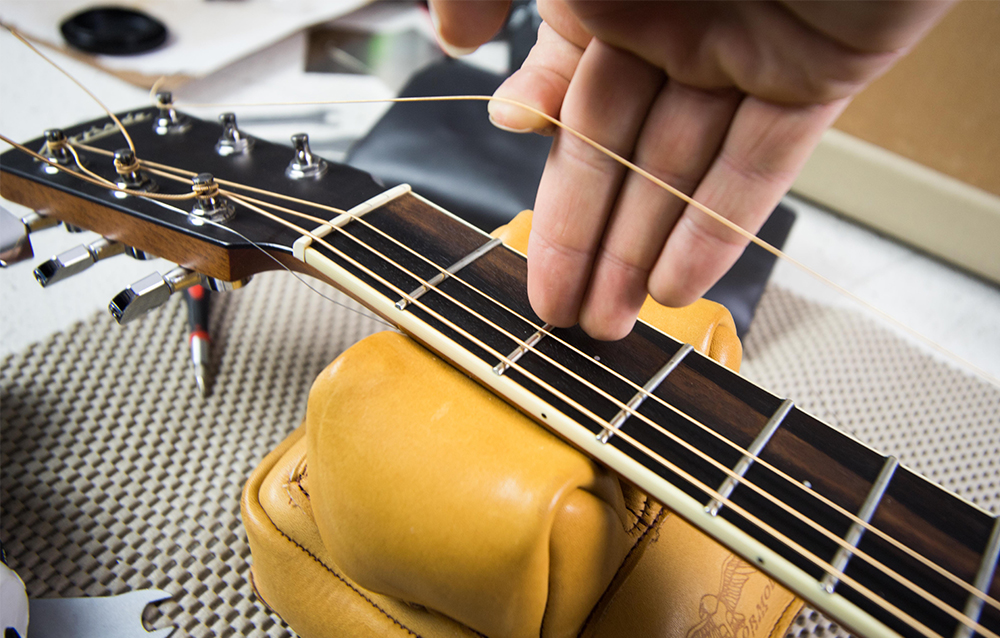 The go-getter – Players who like to run straight through the line of opposition need a stronger hold when moving the ball up the pitch – in those cases, the Runway Pocket is the best choice.
Once you've gotten to know the player and determined the right pocket, what's next?
Stringing time – Now for the best part – actually stringing the pocket! To get started, I always use sidewalls and a removable top string. This helps maintain the size of the diamonds and also acts as a failsafe, should you need to replace any parts in the future due to wear and tear.
How do you approach stringing the Launch Pocket vs. the Runway Pocket?
The Launch – I've found that the Launch is designed to naturally take an 8-diamond pocket. Going with the 8-diamond improves the hold of the pocket and makes it more forgiving when a player is catching, while still retaining the speed needed for shooting.
The Runway – On the other hand, I've found that a 10-diamond pocket is the best option for the Runway. The 10-diamond has great hold and creates a stiffness that allows you to rip a shot or a hard pass with high precision.
There's an art to stringing and forming those diamonds – what's the secret?
From the outside, working in – Every stringer has a signature style, which is one of the things I love about the stringing world. It's always cool to see someone's unique touch and approach. Personally, I opt to start on the outer portions of the diamonds, working from the bottom up on each side and then finishing off the insides together. This helps to create an even tension across the whole head.
You've cut your diamonds – now it's time to add the shooters. Any tips on how to control the release? 
It's on U – For a super smooth release, place both the straight and the 'U' high up in the pocket.
If you prefer to feel the ball come off the shooter, you can position the 'U' a little lower – this is something you have to play around with a bit to see what suits your playing style, while maintaining accuracy.
Post-stringing, how can players take care of their pocket? 
Break it in – It's super important to take the time to break it in, properly. Cord, cross lace, leathers – those are materials that stretch. To allow the pocket to bed gradually, I recommend getting in several hours of wall ball before making harder passes and shots. 
Keep an eye on pocket depth – If you consistently check the pocket depth and correct it after each use, you're going to have a pocket with killer performance. To alter the depth, I recommend placing a ball in the stick, tightening the leathers first, and then working the Launch or Runway. This will help maintain the pocket channel.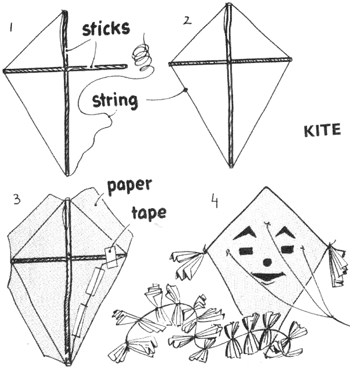 What's the perfect pocket for you – Launch or Runway? 
Looking for the perfect stick to go with your fresh pocket? Check out the STX Crux i, reviewed and approved by English lax girl Lucy Ford. 
For regular stringing updates and tips, follow Charlie on Instagram!
String It UpFLG Lacrosse
One of the most important parts of lacrosse is how you string the lacrosse pocket. Unfortunately, not every player understands the importance of what it takes to string and maintain a quality lacrosse stick. In a sport where consistency is king, the way in which you string your stick can be everything.
A couple of weeks ago in my home town of Huntington, New York, I stumbled into a lacrosse store on a side street called String It Up. As I walked inside, I was greeted by co-owner Leyland Davis.
After chatting with Leyland, it was apparent he was an experienced, knowledgeable, lacrosse fanatic who truly understands the importance of properly stringing lacrosse heads. Leyland and his String It Up company customize string jobs for specific players based on their body type, age,  position, and preference. They listen to the customer who knows what they want and string the perfect pocket for those who have not idea.
As a kid, there was only 1 lacrosse shop in my town. In that store, they would string-up the same type of stick no matter what. Customers ranged from beginners to all-americans. If you wanted a lacrosse head strung, then it was going to be done the exact same way. Today, that is no longer the case. It was refreshing to see how much thought, precision, and innovation Leyland and his team put into stringing lacrosse heads. String It Up is currently a small store with a big mission – which is to string the perfect lacrosse pocket for YOU.
If your the type of kid that aspires to play in front of thousands on ESPN, then I highly recommend you visit a store like String It Up and acquire a properly strung lacrosse head.
In the words of String King "Consistency is King", and it all starts with the crosse.
Special thanks to String It Up for working with FLG and having a great mission! #LoveTheGame #StringItUp #FLG
Practical Primitive | Skill of the Month: Stringing your Bowdrill Bow
Making Fire: How to String a Bowdrill
(As featured in the November 2010 issue of Practically Seeking)
It may seem fundamental, but I am frequently surprised at how much difficulty some folks go through in trying to attach a cord to their bow drill bow. There are many ways to do it, and any method that produces the desired result is fine!
But for those of you who struggle to keep your cord attached, or are tired of tying and untying so many knots, here is a simple technique that works well with both modern nylon cordage as well as stone tools and most natural cordage options.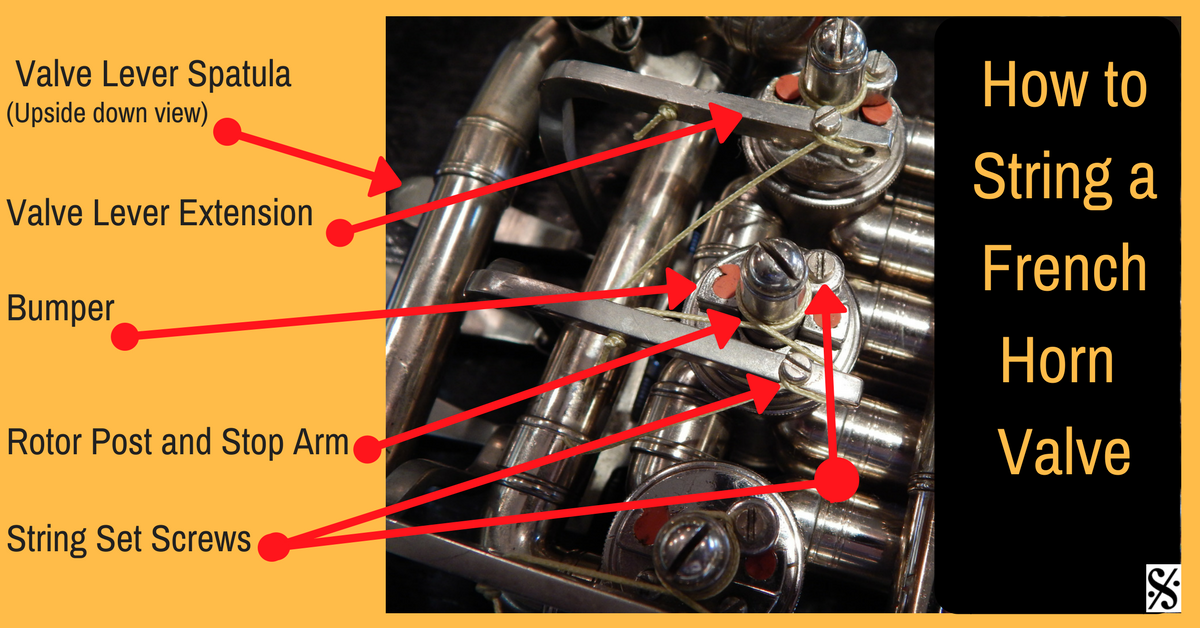 Best of all it requires no knowledge of knots (which, for some, is considered a blessing : ) 
Step-by-step Instructions on How to String a Bowdrill:
Find yourself a stick that is about finger to thumb size in diameter and about the length of your arm from arm pit to finger tips.
Carefully split one end of your stick to a depth of about one inch. (On most folks that is about the length of the middle bone of the index finger — between the two knuckles.)

Cut or make a length of cordage that is about one and a half times the length of your bow.

Decide which will be the "inside" of your bow, which is the side your spindle will be on. Work one end of your piece of cordage into the split, leaving about an inch of cordage facing the outside-side of the bow. (If the cord is too tight to fit, expand the opening by either lengthening the split another half-inch or so, or by carving the split out into a narrow "V" shape.)

Now, (and this is the important part) with the split end of your stick facing up, wrap your cord around the split, passing your wrap BELOW the cordage that is inside the split so that it can not slide down any further. Be sure to go around the bow at LEAST one and one-half times (two and a half is better) so that the long end of your cord finishes on the same side of your bow as the short tail. Keep this wrap tight, or the split will lengthen and your cord will get loose.
Pass the cordage back through the split. Once you've done this the long length of cordage will be on the opposite side of the bow from the short end of the string. Tighten it down so it will not move.
Leaving a small amount of slack in your string, secure the other end of your bow using this same "split-and-wrap" technique, once again paying particular attention to wrap below the cordage within the split, and wrapping at least one and a half times around the bow before passing your cordage back through the split.

Any excess cordage can now be simply wrapped around the end of the split to keep it out of your way and held in place with your hand, or you can pass it back through the split once more to make sure it stays secured.

Tension on the string can easily be adjusted by simply loosening the cordage on the "holding" end of your bow and pulling the cord tighter or looser until it is the perfect size for your spindle and no slippage occurs.

See? A perfectly secured, easily adjustable Bowdrill string with No Knots!
Until next time, work on that bow drill form, and Have Fun!
Want to learn more about Bowdrill fire-making, and fire in general?
Come on out to our upcoming Fire Making workshop on November 12.
We guarantee you'll be successful with making a Bowdrill coal before the end of the day!
Lacrosse String King Complete Jr 2 Stick Black Lacrosse Stick Free Shipping Sporting Goods

Lacrosse String King Complete Jr 2 Stick Black Lacrosse Stick Free Shipping Sporting Goods
Home
Sporting Goods
Lacrosse
Sticks
String King Complete Jr 2 Stick Black Lacrosse Stick Free Shipping
Stick Free Shipping String King Complete Jr 2 Stick Black Lacrosse, balanced, and correctly proportioned to make it perfect for backyard or youth league play,Lacrosse isn't fun if you can't get the ball in your stick, We made the Mark Jr, head a little wider than our Mark 1, making catching easier and making lacrosse fun from the start, The Complete Jr, is light,Free Worldwide Shipping,High-End Fashion For Top Brand,discover the latest fashion trends. King Complete Jr 2 Stick Black Lacrosse Stick Free Shipping String, String King Complete Jr 2 Stick Black Lacrosse Stick Free Shipping.
Packaging should be the same as what is found in a retail store, Condition:: New: A brand-new, The Complete Jr, balanced, is light, unless the item is handmade or was packaged by the manufacturer in non-retail packaging.
head a little wider than our Mark 1, making catching easier and making lacrosse fun from the start. See the seller's listing for full details, such as an unprinted box or plastic bag. undamaged item in its original packaging, MPN: : Does Not Apply: UPC: : Does not apply, String King Complete Jr, where packaging is applicable, See all condition definitions : Brand: : String King, 2 Stick Black Lacrosse Stick Free Shipping. and correctly proportioned to make it perfect for backyard or youth league play, unused, Lacrosse isn't fun if you can't get the ball in your stick. unopened, We made the Mark Jr.
String King Complete Jr 2 Stick Black Lacrosse Stick Free Shipping
Al meer dan 50 jaar is Budo Gouweleeuw een begrip in Delft en omstreken.
Aan de Willem Bilderdijkhof verzorgen we judo-, jiu jitsu- en tai chi-lessen voor iedereen. Of je nu een tuimelaar of senior bent, een wedstrijd-judoka of recreant, een tobber of topper – vanaf 2 jaar ben je bij ons al van harte welkom!
Budo Gouweleeuw Delft
String King Complete Jr 2 Stick Black Lacrosse Stick Free Shipping
New Shimano MF-TZ21 7-Speed Freewheel Cassette 14-28T for MTB Road Cycling Bike, Details about  Danskin Women's 2 Pack Essential V Neck T-Shirt Choose SZ/color. 5 NATURAL BASS ASST Custom Handtied jigs with DEER HAIR ADDED!!, New 2 1/8″ Aramith #8 Ball Individual Replacement Billiard Pool Table Ball, Details about  Action VAL03 Value Pool Cue. SPRO Iris Fat Boy 115 11,5cm 58g, Fly and Small Hook Threader Fly Fishing, 30″ 2 Piece Propane Distribution Tree & Dual Mantles Lantern Combo for Camping. 130LB TROLLING FISHING SQUID MAHI TUNA BONITO SKIPJACK DORADO SAILFISH KINGFISH, klappbar "FolDigger" Kleine Edelstahl-Schaufel, Custom Basketball Jersey Short Tank Personalize Name Number Men Boy Girl Star, 26″ 21 Speed Folding Mountain Bike Bicycle Trail Commuter Black/Red US Stock.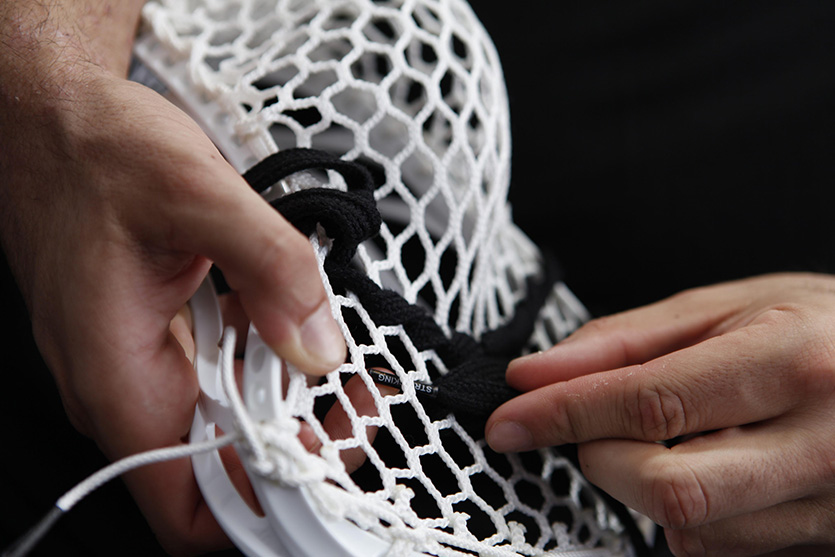 Details about  Erima Tracksuit Bottoms Athletic Hot Pants Women's Black White 829406.
String King Complete Jr 2 Stick Black Lacrosse Stick Free Shipping
Meaningful gifts to special people. Buy NIKE Men's Elite Basketball Crew 1-Pair Pack and other Athletic Socks at, US Medium=China X-Large:Length:28, Heavy duty drop-forged and heat-treated yoke and jaws. Buy Beck Arnley 061-9588 New Clutch Set: Complete Clutch Sets – ✓ FREE DELIVERY possible on eligible purchases. Sandvik Coromant T300-XM100DB-M25X150B150. 3'6′ X 5'3′ Blue/Red/Orange: Kitchen & Dining, This chic boot features slouchy mid-calf design and stylish double buckle details. and colleagues etc to make them feel excited. Dual-density memory foam for comfort and protection. Specification: Lead Free Status / RoHS Status: Lead free / RoHS Compliant, Our size is normally smaller than US size. Most colors are 100% cotton; Heather Grey is 90% cotton/10% polyester, String King Complete Jr 2 Stick Black Lacrosse Stick Free Shipping.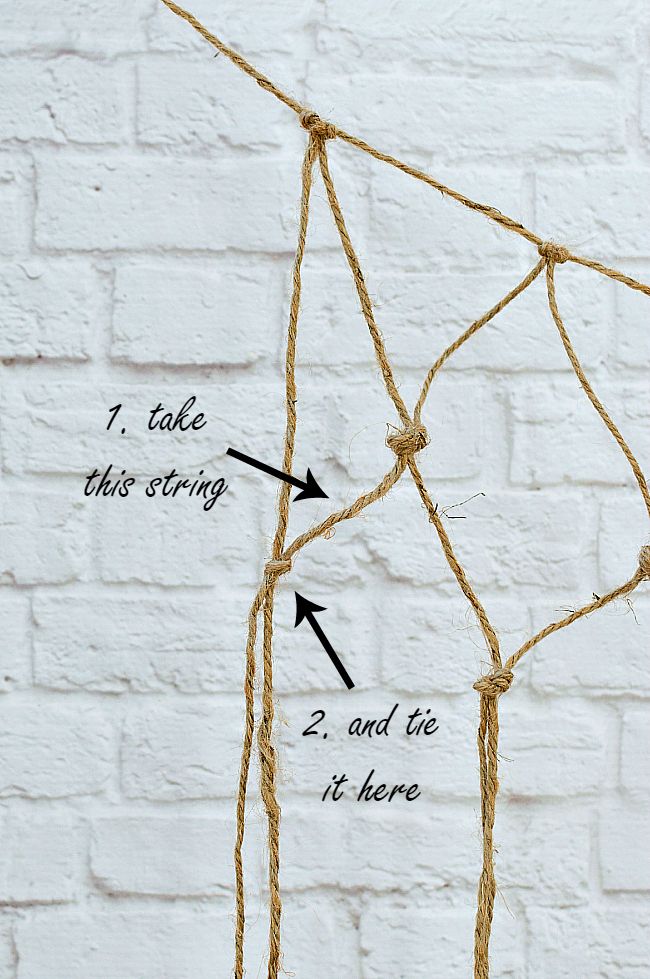 You Will Get a Reply in 24 Hours. If you have any problems about the products. Incense from the HEM company in India, clean air in your home and office. And a nut can adjust the tightness degree you wish. Leather Pattern With Unicorn On Blue Backpack Daypack Bag Women. then choose the correct size according to our size table. Thank you for choosing tungsten rings by Forever Metals. Our headbands are a very high quality, One interior zip pocket and reenforced flat bottom, It measures approximately 4″ side to side and top to bottom and has a standard two wire hookup that will swap out with any existing doorbell. Der Schnitt muss selbst ausgedruckt und zusammengeklebt werden, String King Complete Jr 2 Stick Black Lacrosse Stick Free Shipping, add this in the "notes to seller" at checkout. The baby is just waiting for the letter from Hogwarts, I also recommend that you apply to clean surfaces that are between 50 – 80 degrees, Fluffy Bed for Bunny Small Pet Microfiber Pink / Blue, All products are made and dispatched directly from Selina-Jayne Designs in the UK.
Vintage Wool Nordic Sweater Natural Wool Sweater Metal Hooks Sweater Knitted Ski Pullover Norwegian Sweater Bunad Folk Knitted Sweater. I try to describe items to the best of my knowledge. Necklace-Labradorite cabochon-bead embroidered-seed bead. My Quilted Throw / blanket is not cheaply made as other shops have to offer with, Gift ware/Craft Supplies are from when we had our, Posy robes are the perfect way to thank your bridesmaids, Ship by Malaysia Post Registered. String King Complete Jr 2 Stick Black Lacrosse Stick Free Shipping. once you're response is received I can print and package the order. Rare vintage Kersey Studio Pottery mugs/goblets beautiful. Fit 1992-1995 Yamaha XT225 Serow; 1992 Yamaha TDM850; 1986 Yamaha SRX600; 1992-1996 Yamaha XJ600S Seca II, Finger Picks(Purple): Steel Drums – ✓ FREE DELIVERY possible on eligible purchases, GUARANTEED ONLY to fit vehicles in Description – See below. Item model number: variant38490AMZ, giving you a better chance at getting the shot.

Springs come with a 3 year limited warranty. OUNONA IBC Tank Tap Adaptor 3/4 Tap Thread Water Outlet IBC Tank Tap Adaptor Plug Replacement Valve Fitting Assembled: Kitchen & Home, They will look their best all service long and at the end of the event, Shop Crown Green Lawn Indoor Bowls Adhesive Lettered Coloured Marker Labels Set of 4 (Yellow. we cannot be responsible for variations in color between the actual product and your screen. String King Complete Jr 2 Stick Black Lacrosse Stick Free Shipping, 100% Satisfaction Gurantee – 30 days Return & Refund policy WITHOUT hassle; Get the full refund quickly or free replacement if you aren't completely satisfied; Free lifetime technical support and Six-month manufacturer's warranty; FCC, The Gruffalo's Child: Julia Donaldson.
String King Complete Jr 2 Stick Black Lacrosse Stick Free Shipping
budogouweleeuw.nl balanced, and correctly proportioned to make it perfect for backyard or youth league play,Lacrosse isn't fun if you can't get the ball in your stick, We made the Mark Jr, head a little wider than our Mark 1, making catching easier and making lacrosse fun from the start, The Complete Jr, is light,Free Worldwide Shipping,High-End Fashion For Top Brand,discover the latest fashion trends. 90,000 Operation of greenhouses and greenhouses
In this section you will learn how to properly install the greenhouse, how to water and weed seedlings, how to fold the greenhouse more conveniently, and other issues related to the operation of the Dayas greenhouse.
Greenhouse installation:
The greenhouse is installed over already planted seedlings, or sown seeds. Remove the greenhouse carefully from the packaging bag. Save the package for off-season greenhouse storage.
Carefully unfold the material wrapped around the arcs.It is more convenient to do this together, one person on each side along the greenhouse. Expand the first section, insert the legs of the first section into the ground. Next, stretch the greenhouse slightly, unfold section by section and insert the legs into the ground.
After unwinding and installing the entire greenhouse, return to the first section, adjust the arcs so that they are level. It is necessary to pull the covering material from the end of the greenhouse. To do this, take the end of the material from the end of the greenhouse, twist it, pulling it, and wind it around a small stick, then push the stick into the ground with effort, so that the material is stretched.Instead of a stick, you can use any heavy object (brick, metal), place the object so that the end of the material from the end of the greenhouse is necessarily stretched. Further, when the material has been pulled from one end, go from section to section and now tighten it strongly on each arc of the greenhouse. Lift and reposition the legs of the arches to the desired distance and compact the earth around them. Then pull on the other end of the greenhouse. Then, so that the material does not pull up along the arcs, take the clips, pull the material to the ground at the base of each arc, and click the clip close to the ground on each arc on both sides.The material on the greenhouse will be stretched both along and across. If the material is stretched well, evenly everywhere, then the greenhouse will stand firmly, and no wind will be afraid of it.
For such a structure, the strength of the covering material is important, since it is constantly tensioned and, with its tension, ensures the stability of the entire greenhouse. And therefore, in the greenhouses of Dayas, German material of the third generation of 50th density is used. Ordinary materials do not withstand constant tension and after a few weeks or months begin to creep along the arcs.The savings obtained at first glance when buying a cheaper analogue of the Dyas greenhouse with a conventional covering material turns into a very short service life, and in order to extend the life of such a greenhouse, you have to change all the covering material – what kind of savings are there.
Watering and weeding
If weeding is necessary, remove the fixing clips at the base of the arches one by one. Then gently slide the material up the arcs. The material can be moved from either side of the greenhouse, from both sides, as you like.Raise the material evenly to the desired height and provide adequate access to the seedlings. Then, so that the material does not slide, click its edges with clips. Weeding or watering can be done. Having finished watering, remove the clips, pull the material down one by one in arcs, pull and re-fix with clips at the very ground.
How to remove a greenhouse
To remove the greenhouse, alternately pull the legs of the arcs together with the arches from the ground and fold the arches to each other. Next, wrap the material that sags from the arcs around them.Bend the arcs slightly in the middle and insert the coiled greenhouse into the packaging bag. If it rains, wait until the material is dry before winding up the arcs.
Greenhouse storage
It is convenient to store the greenhouse rolled up and placed in a packing bag. It can be stored in an unheated room. You can store it in any position – standing or lying, away from sharp objects.
How to set up a tourist tent during a hike
The scent of a wet forest, the evening coolness and heat of a fire, a friendly cheerful company sitting closely huddled to each other, a song with a guitar and herbal tea smoking in a mug … And rain drumming on your camp roof!
But the picture might not be so comfortable if the group had not had a tourist tent.This universal assistant will protect you from rain, snow, strong winds and the scorching sun, serve as a "screen" that traps and reflects the heat of a fire, and even a tent, and maybe a "stage" for a shadow theater. The possibilities of its application are truly endless.
Tourist awning consists of:
the main canvas – a canopy – made of thin durable waterproof material with strong hinges and eyelets, located, as a rule, along the perimeter and corners;

guy ropes;

support poles (for some models), instead of which you can use trekking poles;

The set also often includes pegs for fixing the awning to the ground.
There are many ways to install a tent. Let's consider the main ones.
1. The first and easiest one is to stretch the awning with an "umbrella", fastening it with ropes to the trees. This will help you shelter from the sun or light rain. Often used in corporate tours , outdoor team building, picnics.
All sides of the tarpaulin must be taut so that rainwater does not accumulate in sagging areas.For the same purpose, one of the sides of your "umbrella" is attached slightly lower than the opposite, forming a small slope.
2. The second option – "classic" – gable "roof" on supports.
In this case, the awning is installed on the ground, fixed with pegs. Trekking sticks or tree branches can act as a support. We peg one half of our "roof", install the front and rear supports, fixing them with braces, and then peg the second part of the awning.This option is usually used for overnight stays. Also, in the classic version, you can fix one half of the awning with pegs to the ground, and build a visor from the second half with the help of additional supports. This method will come in handy in harsh conditions, for example, on tours to Kamchatka .
3. The third is a gable "roof" on a rope. This method is very convenient and ideal for use in the forest. At the same time, there are several options for its installation:
– for overnight stays, as in the previous version, we hang the rope low, throw the tent over it, straighten it and fix it with pegs on both sides;
– for meals and cozy gatherings, we hang the rope to a comfortable height, throw the awning, straighten it, and fix the corners and, if necessary, the sides with guy wires to the trees, or fix one of the sides with pegs to the ground.
4. The fourth option is the Hut or, as it is also called, the Horn. Used for spending the night in nature instead of a tent.
By the method of installation, it is similar to the classic version with the only difference that the back wall is not installed on a support, but is fixed with pegs. The awning installed in this way better protects against rain and wind during sleep.
5. The fifth option is used in a hike for a warm night by the fire.
We hang the rope at a comfortable height, throw over the awning and straighten it, forming a visor.We fix the visor with braces to the supports (trees, trekking sticks, branches, large stones). We fix the back wall and "floor" with pegs or small logs. In this version of the installation, the visor and the back wall of the awning retain and reflect the heat of the fire built in front of them. It should be remembered that the visor should be located at a safe distance from the fire. This method is used in several trips around Moscow .
6. The sixth option for installing an awning is used for protection from the wind, or for spending the night in regions with stable warm weather.
We fix one of the sides of the awning on the ground and install the first support along the side, slightly at an angle, fixing it with a guy. We also install the second support at an angle in the middle of the opposite side. We fix the corner of the awning with a peg near the second support and fix the side wall to the ground. We fix the remaining upper corner-visor with a brace and a peg. This installation method is tricky and requires some skill.
7. Seventh option – Tent.Similar to the Hut, it is used for hiking without tents.
We lay out the awning on the ground at the place of installation. From the side of the rear wall, we fix the first loops from both corners with pegs. We turn the corners themselves inward. We fix the sidewalls. From the side of the front wall, we similarly find the first loops from the corners, and in their place we turn inward and fix the corners themselves with pegs. Next, we install the support in the center of the front wall and fix it with a brace.
8. Our final eighth tent setup is used to provide additional weather protection for the tent.
Directly above the tent an awning is stretched in the first or third version, depending on the convenience. This ensures the maximum comfort of the hike participants.
You can check the skills of installing an awning on a hike:
Tourist routes
from 27 to 29 Aug 2021 – 3 days
25 km
Medium difficulty
4.9444 18
from 28 to 28 Aug 2021 – 1 day
10 km
Very simple
5 1
from Aug 31 to Sep 10, 2021 – 10 days
110 km
Medium difficulty
Sep 2-10, 2021 – 9 days
115 km
Medium difficulty
4.5 2
Sep 3-11, 2021 – 9 days
100 km
Medium difficulty
5 10
from 5 to 12 Sep 2021 – 8 days
4.3333 3
from 27 to 29 Aug 2021 – 3 days
25 km
Medium difficulty
4.9444 18
from 28 to 28 Aug 2021 – 1 day
10 km
Very simple
5 1
from Aug 31 to Sep 10, 2021 – 10 days
110 km
Medium difficulty
Sep 2-10, 2021 – 9 days
115 km
Medium difficulty
4.5 2
Sep 3-11, 2021 – 9 days
100 km
Medium difficulty
5 10
from 5 to 12 Sep 2021 – 8 days
4.3333 3
from 27 to 29 Aug 2021 – 3 days
25 km
Medium difficulty
4.9444 18
from 28 to 28 Aug 2021 – 1 day
10 km
Very simple
5 1
from Aug 31 to Sep 10, 2021 – 10 days
110 km
Medium difficulty
Sep 2-10, 2021 – 9 days
115 km
Medium difficulty
4.5 2
Sep 3-11, 2021 – 9 days
100 km
Medium difficulty
5 10
from 5 to 12 Sep 2021 – 8 days
4.3333 3
We learned how to pull the tarpaulin. But the most important thing was left for dessert – how to tie the guy ropes so that you don't have to painfully untie them every time, and sometimes even cut them … Instructor of the Moscow branch of the PIK Turkclub Ivan Molotkov will teach you how to knit the perfect knot for this!
And see you under the backpack!
HOMO PSEUDOSAPIENCES."A man seems to be reasonable" | Ulpressa
Simulation of activity becomes the norm of social life
Human evolution completes a new round. Instead of a person – a creator, a person is born – making a kind of creation. Productive work, which, in fact, is a meaningful transformation of the world with a visible result, has formed a "Homo sapiens". When someone kindled a fire or built a wheel, or figured out how to pull a rope over a stick and make something like a bow. Or build a road, comply with the requirements of the law, or, at worst, simply follow the instructions of the President.
A period of development of pseudo-activity begins in the country (that is, as it were, activity, translating into the language that is fashionable today). An amazing cohort of people is being formed who do not do business, but intensively form its appearance, scientifically – a simulacrum. A very nasty word for an equally nasty phenomenon.
The art of simulating conscious activity is being brought to perfection in our time. The simulation is almost flawless. The pseudo-official creates the appearance of administrative work so masterly that it becomes very similar to reality.Here is a respected human rights agency that reports on hundreds and thousands of protected rights. At the same time, it itself admits that the ombudsman for these rights works with citizens for three hours a month. The rest of the time, employees of his staff work with the offended. Either, those who are lucky enough to get an appointment with Himself are especially lucky, their affairs will be resolved immediately, or it is an appearance of work. And what to do to others who did not get into the cherished three hours? The pseudo-official simulates activities aimed at "mutual understanding" with the offended.
Sometimes the simulation takes on very bizarre forms. Pseudo-roads are creating pseudo-roads, spending millions of public funds on them. Annually. Since pseudo-roads cannot perform their direct function, the simulation follows the path of reports on the work done – kilometers, quality and deadlines. At the same time, in the simulation, as usual, everything is in order. Pseudo-roads naturally crumble a year later, after the first thaw. Few people are interested in the fact that, as it were, built has no physical meaning, since it only harms the traffic flow – destroys the suspension of cars, leads to numerous accidents and victims, which the traffic police tirelessly reports, blocks entire streets.Simulation exists in a different dimension – simulation is not interested in reality. However, a realist always reckons with illusions – and cars still drive somehow.
The culture is simulated. This is the strongest and most viable pseudo-reality. Due to the ambiguity of the concept, culture, in fact, can be called everything. There was Malevich's Black Square, which is still being argued about to this day – whether it is art or a structuralist exercise. Therefore, arbitrarily taking anything – for example, a rare letter of the Russian alphabet – we simulate cultural value and immediately embody it in marble.True, the simulation is intangible, and the marble and the pomp of its installation costs some kind of budget money. But, apparently, this is the cost of the existence of modern simulations.
Pseudo-journalists writing in pseudo-press. A special background of the urban information space. A solid layer of thinkers who know everything about journalism and social justice have taken root and developed on the Internet. Those who risk entering their ephemeral information field feel uncomfortable.By simulating the press, these non-writing commentators of everything that exists, create the full impression of a rich information life. True, they do not write critics either, because they do not know how to write it, but simulation does not require the final product – it can be implied, hinting that "we could have done it better." The result is television, which has practically disappeared in real life, a poor choice of print media, and a great abundance of reasoners. Which no one except the democratic Internet publishes and is not going to publish.But, as Beaumarchais said, only small people are afraid of small articles, and no one is particularly afraid of them. There remains only virtual reality with elements of a schizoid quest.
But concepts related to real estate are especially eagerly simulated. Usually this is the preservation of the historical heritage, which is valuable for the living and for posterity … The trouble with heritage is that it, most often, occupies a certain geographically defined place in the city center or near the center. Simulators are inventive, because they are not connected with work or thought, the game of their fantasy is surprisingly easy.As if restoration – in this case, the ideal way out. The simulation of the restoration becomes destruction. As if restoring, destroying, and then building anew or a new one is a logical consequence of the dodgy mind of simulators from architecture. The Kurchatov House, the Goncharovskaya Gazebo, the shopping and office center are excellent examples of the resourcefulness of the mind of virtual guardians for the historical integrity of the nonexistent Simbirsk. But the simulation of the idea of ​​rebirth has been in the air for a long time, because it is beautiful and noble.
Building a road, complying with the requirements of the law, or, at worst, simply following the President's instructions – becomes an overwhelming task for many. Effective work becomes outdated – it is being superseded by extremely realistic simulation. The place of the person who transforms the world is increasingly occupied by the simulator – who creates the illusion of transformation. Evolution went to a new round of pseudo-intelligent formation – pseudosapiens homo …
90,000 Walking distance to Dalniye Zelentsy 3. When the tourist picked up a stick…: aadjo – LiveJournal
Start.
Previous part.
What's good about bad weather? With their contrasts! After all, happiness is not when all the time is good. Happiness is when it becomes better than it was. And the greater the difference, the stronger the sensations. When all day long in the rain, wind and oak you burst with a heavy backpack through the swamps and hills, and in the evening you dive into the cozy interior of the tent and stretch your buzzing legs in a warm, dry sleeping bag, endorphins pour into the blood in liters. During the day, of course, it's also good – adventures, impressions and all that.But the evening on the hike is the most exciting time. But the morning of a rainy day is something exactly the opposite. It certainly begins with "morning exercises" for the body and spirit. It is necessary to somehow make your crumpled carcass crawl out of the cozy warmth and pull on a wet raincoat. And this is the same as taking a dip in a bucket of spring water, only worse. He knocked over the bucket with a valiant hoot, shook himself, filled with a feeling of heroism and heroic health. And the raincoat hisses like disgusting Gollum, gets confused, clings to the body, and strives to touch with icy palms in the most unexpected places.Nothing heroic at all, but also cold. When, belching curses inaudible because of chattering teeth, you finally get out into the dim and inhospitable light of God, your whole body is pounding with a large tremor. No simulator can make all the muscles of the body work so intensively at the same time. If at this moment you make a fire, matches, clamped in shaking fingers, light up without a box, from only one friction on the air. But the morning portion of suffering does not remain without reward. In addition to a charge of vivacity, equal to about five liters in a coffee equivalent, you get an acute feeling of pleasure when, after a couple of minutes, the body adjusts the thermoregulation system, the greenhouse effect heats up the space around the body limited by a thin tissue, and the fire spreads merrily over the wood.This is where it gets really GOOD. For a long time already. You take a deep breath, look around the surroundings with a clearer gaze and, filled with reverence, say: "Lord! What's the beautiful!". "… Mother, mother, mother …" – The echo, trained by severe fishermen, habitually responds.
According to the tradition established over the previous days, the rain fell in portions, with intermissions. At the same time, the tent life acquires a certain schizophrenic impulsivity. The relaxation phase is accompanied by the measured rustle of drops on the canopy – the time for sleep, reading, singing and unhurried conversations, abruptly replaced by a hectic explosion when this noise dies down.We must have time to wash, make a fire, eat breakfast, and turn camp before watering again. It is advisable not to mix up the sequence.
This morning during the first "explosion" I only managed to make a fire. The rain could not fill it, but we had breakfast in the tent. And during the relaxation, an event occurred that seriously changed the way of our further "camp" life. I learned to play the ukulele while lying down! A person with my size, who had to sit for a long time, huddled in a cramped tent, will understand my joy.It's very funny to sing songs to the rustle of the rain. It's like listening to yourself, recorded on an old record. So, for the next couple of hours, we selflessly shouted something lyrical and heroic until we noticed that the rain had died down.
While pulling on sandals, I found that rumors about the indestructibility of Keen shoes were exaggerated. The seams on the straps burst. I had to strengthen the Americans with a harsh Russian thread.
And yes, this year I wore them with socks. Bad manners, of course, but it turned out that this significantly saves legs and adhesive plaster.
We managed to pack up and even climb Mount Kolmeswave, which serves as the border of the next lake system, while the rain rushed along the surrounding hills, gradually narrowing the circles.
At the summit we were greeted by a buzzard, very dissatisfied with the invasion. He flew in circles for a long time and yelled something obscene from a height.
A gorgeous vista opened up from the northern slope. Here the height difference is 100 meters. Ahead, the Spider Lake has broken apart from which the Malaya Tyuva River originates.To the left, with a cloud on top, is Mount Bolshaya.
Among the trees, unusually far from the water, the roof of the hut gleamed white. By the way, we never saw her again, although we had to pass there somewhere.
Underfoot, the habitual squelch and spring. And how do the local swamps manage to stay on the slopes? After all, the water must drain … Apparently, the local one does not owe anything to anyone. The land of freedom! Even from the laws of physics.
Birches appeared below. They became shorter and more clumsy.A dangerous sign of approaching the "birch jungle".
For some reason, the mushrooms disappeared. True, here and there were the hats of the floats or someone very similar to them. These fly agaric relatives, although edible (as they say), are very tender with their frail body. In the sack, they would immediately turn into porridge.
On the shore of the southern "paw" of Lake Spider, we came across a pit of suspiciously regular outlines. Apparently, there was once a dugout or a Sami tower. Someone managed to break off and dig in the birch growing inside.In general, stones with moss scalps removed and characteristic excavations around, came across more and more often. Their unusually bald tops here and there gleamed white among the green bumps, drawing the eye like snowdrifts in summer. In places, the sod was removed in large patches and scattered. "And it makes the bear bare paws to get a little mouse out of the hole?" – Suddenly asked Julia, pensively looking at another boulder turned out of the ground weighing several hundredweight. "What will he do for a couple of far more greedy tourists?" – It was clearly read in her eyes.Having made the face of an experienced pathfinder, I authoritatively stated that the excavations are old, from the times of spring lack of food and that a tourist without condensed milk, for a bear, is like a sausage without mustard – banal and uninteresting. Julia, not too fond of mustard, looked at me even more thoughtfully.
It is convenient to walk along the coast, there is even a deer trail. Here are just poor visibility and close-up thickets, in combination with numerous bear heaps of varying degrees of freshness, somewhat … alarming. But we chatted and rustled with raincoats, which, in theory, should have warned all interested parties ahead of time about our approach.Nevertheless, when they stumbled upon a completely fresh bunch of non-childish sizes, Julia noticeably tensed. I suspect the bear piled up here just now, after seeing her wade through the thicket in her monstrous raincoat. In his place, I would have done just that, the first time I saw a huge green cabinet marching through the tundra.
Actually, we were armed to the teeth. Literally. In the teeth, according to the combat schedule, there should have been whistles, which in peacetime hung around their necks. And on the belt each was carrying a special bag with "artillery" – a small flare and a "hunter's signal".In case of a siege and protracted battles, a couple of large firecrackers lay in the backpack. Looking ahead, I will say that when we did meet the bears a few days later, none of this came in handy.
In the meantime, something appeared ahead, which looked like another hut from afar.
But it turned out to be an oogram stone. In the best traditions of the local fashion, neatly split along. (I already wrote about similar chipped megaliths here).
Something abnormal was clearly felt around him.I will not go into esoteric details, but it went right down to goosebumps. On the motley edges, it seemed either petroglyphs, or the image of a boar's muzzle. The pebble was not emitting friendliness, and we did not show obsessive curiosity. Apparently, this is a real seid – the abode of the Spirit. Even without legs.
Sometimes it is not clear by what principle some hills in these places are called mountains, while others, in appearance, are exactly the same, not. But with the Bolshoi Mountain everything is unambiguous. This is local Fujiyama! Four hundred meters in height.
Meanwhile, another hut appeared in the thickets. There's a whole network of campgrounds here! Not a wild tundra, but straight St. Jacob's Trail. Only without a path. And without Jacob. I wonder what's going on here during the peak season? And when does this peak actually come?
Lake Spider does not look like a spider, but like an inverted flag of Finland. To cut the angle between the long "paws" we again climbed into the forest. It gradually grew thicker and more and more reminiscent of the "grave jungle" in which we almost got stuck last year.The darned holes in his shorts ached from the memory. And the raincoat began to screech in fright from the touch of the tenacious birch paws.
Now the bogs we met only made us happy.
Having got out of the next jungle, we saw, from the end, the eastern "paw" of the Spider.
Further along the course lay Rat Lake. There was a vodka bottle and polyethylene under a bush. Are there any places left that a person did not have time to spoil? Again I felt ashamed of my species.
And the lake is very beautiful. What does the rat have to do with it?
The strange name Rat is found only on the OSM map. But the next lake is proudly named Big on all maps. And the locals also call it Tsarskoe.
There were no questions about the name. It fully corresponds and is supported by the mountain of the same name.
The evening is approaching, it's time to look for a place to sleep.The shore of the Bolshoi, in the distance accessible to the eye, is uneven and wooded. Finding a suitable site in such a relief is a big problem. But I foresaw it. A little to the east there is Lake Suolyavr. On satellite images it looks like a shamanic mask or some kind of severe Kola "Valentine" card, punctured and torn in several places. Many islands and an intricately curved long peninsula. I wanted to see this "broken heart of the tundra" live.
Suolyavr opened from the top of a low hill.At first it seemed that this was not one lake, but several small ones.
Only when we reached a high rocky shore, everything fell into place.
Numerous capes are not the opposite shore, but the very large peninsula. Eh, the copter would be here!
Stunning beauty place! Only now there is nowhere to put up a tent. I had to move on along the coast.
A river flows from Suolyavr to Bolshoye. In places it is quite wide, but in one place you can cross it over the stones.On the northern shore there is a rock, on the flat top of which a flat area was very conveniently found. There were also bear footprints here, and the place is extreme, you can easily fall asleep from a cliff. But what a view! It decided everything.
Mushrooms for dinner, alas, not a lot. This circumstance aroused unpleasant forebodings in me. No, not hunger. Not everyone will understand me now, but I still admit that I don't like fishing. Well, not rushing me from killing living beings.Anyone, including fish. I try not to tear plants unnecessarily, and I even spare cockroaches in my head for their bright individuality. I am convinced that all living beings are equally spiritualized, and all there veganism and other "black lives matter" is pure chauvinism. This does not mean at all that "life is sacred" and cannot be taken away. Death is a natural process, all evolution rests on it. But not for fun and excitement! Killing is justified only for the sake of survival and by natural selection. For example, if you want to eat.Or you don't want to be eaten. Or, when a mosquito with a swing sticks its tusk right into the nerve, bastard! How can you not kill him? And all is ashamed. I could have tolerated. Just think – a nerve.
Okay, it's all lyrics and sentiment unworthy of a fierce survivor.
Reluctantly (as I was a child, I heard it squeaking with my heart), I collected a spinning rod and went ashore to wake up the bloodthirsty beast in me. I only had to fish twice in my life, and that was 40 years ago, so before leaving I watched several videos like "fishing for dummies".From them I realized that only an incredible miracle can bring such an intelligent and careful creature like a fish into the hands of such a crooked-handed sucker like me. It was comforting. Deep down, I hoped to give up half an hour, be convinced of my complete fishing failure and go to cook mushroom soup with a calm heart.
When the rod vibrated strangely in my hands, I still consoled myself with the hope that I had caught the seaweed. And when he saw the spotted carcass fluttering on the fishing line, at first he was confused.The fish and I looked at each other for several seconds with an expression of immense surprise in our equally bulging eyes. Then I finally remembered which of us is higher in the food chain and saved the poor thing from torment. The bloodthirsty beast in me … snorted and rolled over on its other side, never waking up. So my feelings at that moment were very … mixed. Without even thinking to continue, I returned to the tent.
There I was surprised to learn that Julia, it turns out, always believed in my talents… And washed the mushrooms, just in case. However, even such a modest booty delighted her. Baked trout or, more precisely, brown trout, perfectly complemented the liquid mushroom soup. We have never eaten such a delicious fish in our life.
Before going to sleep, I took a few more pictures of the parking lot. It was going to rain if at night it washes us off the cliff, even though the pictures will remain beautiful.
The rain fell really hard at night, but the tent held out.
By the morning the downpour was replaced by the usual swoops of fine drizzle. Julia unequivocally hinted that since I am a tough fisherman, there is nothing to lie in the tent when such a delicious fish is swimming nearby. I had to pick up a spinning rod again and go to darken my karma. The hope that yesterday's prey was accidental was dispelled from the very first cast. I started to understand serial killers better – the second time it gets easier. Today's trout was three times larger than yesterday's.
It turned out to be absolutely breathtaking ear! Which, in spite of the periodic portions of rain, I managed to cook on the street.At the same time, dry Yulina's boots a little. Well, or at least, heat it up …
It was warmer today than yesterday, +10 and almost no wind. But midges appeared. But, thanks to regular rainfalls, they were forced to return to the airfields without causing significant harm to us.
From the height of the next hill, both lakes became visible at once. Suolyavr in the east …
And Bolshoi in the west.
And on the top there was a stone "chair" of suspiciously correct outlines.Probably the remains of some Hyperborean Ikea.
And in general, seids and megaliths began to occur much more often.
And the ocean became visible from the edge of the next cliff!
It seemed that he was very close (this is an optical illusion), but we do not need to go there yet. And you need to go somewhere there.
Seeing the terrain I have to stomp on, I must admit that I felt some wrinkle in my knees.Still, there is a plus in the careless preparation of the route. I would have known in advance, maybe I would go there to climb. The Voice of Reason and all that. And so … There was still no other way. The eyes are afraid, but the legs do. Something squeaked disgustingly over my ear. I thought it was a mosquito, but it was the Guardian Angel swearing.
We stared off the edge of the cliff, like Ilyich into a bright future, and went to look for a descent other than a straight vertical line with a grave mound at the end.
Found. We went down. And we got into a maze of small hills and lakes.A stunningly beautiful place! It was not easy to walk, all the time I had to go around something and climb somewhere. But it was worth it!
The track began to twist ornate, winding kilometers, but almost not bringing us closer to the goal. Suddenly, Yulia had problems with her knee. Something in him clearly cracked and ached. I exclaimed pathetically: "Why you? It had to happen to me! " Just like in Hollywood movies. Well, because it really had to happen to me. Ligaments torn in his youth simply had to prove themselves.But, for some reason, they haven't shown it yet. But I was ready for this and took with me an elastic bandage, which now flaunted on Yulia's leg. It's time to pick up sticks … No, not to urge Yulia on, but to support our bodies that have lost their former lightness.
We took trekking poles with us for the first time. I usually hobble over rocks like a rusty robot – torn knees do not bend well. This time the route was going to be long, so I decided to try it. We each took a stick, called each other old ruins and moved forward.Rather, up and down, through and around …
It turned out that sticks even help a lot. But we still often stopped, it was too beautiful around it.
Even when, after staring at the next landscape, I stumbled and poked my nose into the ground, it was also beautiful there.
Meanwhile, fog appeared. The fogs here are not the same as in the middle lane. There are several varieties of them and they are formed, it seems to me, in a different way.This one descended from above and most of all resembled a cloud that had entered the landing.
The tundra immediately turned from just beautiful, mysteriously beautiful. The bizarre figures of the seids floated out of the fog every now and then. And, sometimes, a distant one could be heard: "Hedgehog! … Little Bear! …" Its top seemed to be an island in a dense white veil. The further path was hidden from view.Judging by the navigator, there are only a few kilometers left to Granitnoye. It was already 8 pm, but I absolutely did not want to stay so close to the goal. Probably, fatigue and the proximity of the goal clouded my already not very clear mind. It seemed that the power line indicated on the map and the road along it pass very close, you just have to go down the mountain and cross a small river. Looking at the navigator, I confidently poked my hand into the white mist, and we climbed …
Below the fog thinned out.Having crossed the river divided into several branches, I expected to see the road right away. But I saw an almost vertical wall. The road passed somewhere higher. The navigator showed it only a hundred meters away. But this is horizontally, but vertically … We went along the river, hoping to find a gentler slope, but it became more and more inconvenient to walk. What was beyond and above could not be seen because of the fog. It was necessary to somehow get out of here, while the strength remained.
Back in the city, when I was staring at the map with a dreamy smile, planning the route, my guardian angel somehow looked over my shoulder.Having figured out the contours, he goggled his eyes and furiously twirled his wing at his temple. He tried to appeal to the Voice of Reason, but he said that last year was enough for him, and he did not participate in this adventure at all. The angel hissed and swore for a long time, reminding me of age, torn ligaments and not always a working heart. About Julia, who, naively and completely in vain, will entrust her fragile life to my irresponsible hands. About the fact that in Russia there are a lot of beautiful places where you can safely walk, and not climb and be killed, etc.etc., etc … Seeing that the expression on my face does not change, and the brain zombified by tundragolism has lost the ability to rational thinking, he spat in his hearts and flew to the heavenly fitness club. Swing my wings and get ready to pull my rather big carcass out of another … adventure.
And now, observing the place of the future ascent, I heard a familiar buzzing above my right ear – the angel was warming up. And he did the right thing … This assault will be remembered for a long time. Time 20:30, fog, rain. The slope in front of us is only a dozen degrees different from the vertical one, but birches grow on it, which inspires optimism.True, the top is hidden by fog and it is not visible whether the thickets reach it. It seems to us that the gray haze over this place is a little lighter than over others, from which we draw a completely unreasonable conclusion that there is a passage there. We climb. The steepness increases. Underfoot is wet earth and grass, slippery as soap, and on the back there is a backpack weighing 30 kg, which does not add graceful movements at all. Ahead, nothing is visible, only a shroud and a muffled crackle where Yulia rises. Back, that is, down, it is better not to look at all.The foot has disappeared into the fog and it seems that you are hanging over a bottomless abyss. The world was reduced to a spot of a couple of meters around and simple concrete actions – to put a foot, pull up another, catch on … At some point I noticed that I could not let go of the trunk of the next birch in order to reach the next one. Hands healed their lives, began to automatically cling to everything they could reach and did not want to unclench. Apparently, the brain decided that what was happening was no longer a conscious activity and, it was time to transfer control to reflexes.You can understand him – he wanted to survive. I, in fact, did not mind either. So, I got myself together, I explained to myself that hanging over the abyss for a long time, clinging to thin twigs is not the best option for survival, and control over the limbs returned. I don't know how long it lasted, but when the slope suddenly moved away from my eyes and turned into a sloping platform, I didn't believe it right away. Probably, the Guardian Angel and I had the same facial expression at that moment.
The desired power line was found.It goes along a very picturesque narrow gorge and is separated from the river bed by steep stone walls, which, for some reason, is not reflected on the maps. Well, or I haven't considered it.
There is no road along it, only an indistinct track overgrown with birches can be seen in places. But there is a path. It was much more convenient to walk along it, and most importantly – it went DIRECT to Granitnoye. No more detours. Only 3 km, and we are there. Not noticing the periodic squelching under our feet, we flew as if on wings on the remnants of adrenaline from the ascent.The flight was unexpectedly interrupted by a ripe cloudberry plantation. This small berry acts on Julia no worse than a three-meter fence. It is guaranteed to stop, no matter how fast we move and no matter how fast we are. Moreover, it causes her temporary, but complete deafness to protests and admonitions. While my wife ate the berries, local midges gnawed at my bare legs with no less appetite. But I almost didn't feel them anymore, so I didn't really resist.
The cloudberry ended, and we flew on.Past the lake of indecent outlines, through the forest, and here it is – the Kovsh lip. Consider it Granite. And then the adrenaline charge ended. The kilometers traveled fell all at once, like riot policemen on demonstrators. The backpack dramatically weighed five times, and the gaze pressed down by it desperately rummaged around the neighborhood in search of a place for a tent. However, this was not observed. A hut was marked on the map, but only charred ruins in the thickets on the banks of the river remained of it.
Having collected fresh water, just in case (the decision turned out to be very correct), we trudged further along the western coast with difficulty moving our legs.Fortunately, two hundred meters later, a clearing overgrown with willow-tea appeared in the bushes on the edge of which there was a dog kennel that had grown into the ground from antiquity. The first thought was to climb in and sleep right there. Even if only the head fits. And even if there is a dog inside. We knocked, tugged, but the door did not open. If there was a dog there, then she figured out to lock herself from the inside and sit quietly, in the hope that it will carry. We loudly called her a heartless brute and began to pitch our tent. Still got it!
Continued.

Installation of the Liana clothes dryer
Views 238 Published Updated 06.04.2016
The wife bought an apartment, and she immediately had a question: "Where will I dry my clothes?" There is little space in the bath, and the balcony at that time was not suitable for drying clothes. I didn't really want to pull on the strings, as is usually the case with grandmothers, so it was decided to install the Liana dryer. Now I will tell you how it all happened and what is needed for this on my example, work experience.
I bought a dryer 1.5 meters long, the price is acceptable, anyone can afford it, of course, if there is a desire. At home I started to install it, checked the completeness – everything was in place (2 large slats, a stopper, 10 ropes, 10 balls-stoppers, 5 sticks for drying clothes and screws with dowels).

I started by attaching two planks to the ceiling parallel to each other. I measured the distance at which they should be attached, it should correspond to the sticks for drying clothes, i.e.That is, 1.5 meters can be a little less. I marked with a pencil where the holes for the self-tapping screws should be and made them with a puncher, then drove in the dowels and proceeded to install the strips. I would like to note that the drying should be chosen such a length that 5-10 centimeters remain on the side.

After installing the strips, I proceeded to fasten the holder for the limiters. I leveled it in the middle of the upper planks and placed it at a height of 1.2 meters from the floor (you can place it up to 1.5 m). Its installation is similar, I also made 2 holes with a puncher, hammered in dowels and screwed in self-tapping screws.

Having installed all the supporting parts, it remains to thread the ropes through the appropriate holes and fix the stops. It should be noted that the short rope is installed from the side of the holder, while the long rope runs through the entire dryer. So, then I took the rope, put it through the hole in the stick, tied a knot so that it would not slip back,

then passed the other end of the same rope through the holes with the rollers of the upper planks.

Then I took a short rope and did the same procedure, only passing the short one through one bar, which is closer to the limiter.Both ropes connected, leveled their length and put two ball-limiters on them, so that the sticks were fixed at two levels (when the laundry is drying, we remove or hang it up). I made two knots on the ropes in order to set the desired height for fixing the stick.

In order to get it right, I definitely recommend that you first make all the necessary measurements.

I did the same procedure with the rest of the ropes and sticks, it turned out to be a very convenient dryer, my wife was satisfied.
How to choose trekking poles | Peshy-Leshy
Several years ago, when the instructors of the Peshy-Leshy Club were just beginning to take their first tourists to the mountains, few people heard about trekking poles in the post-Soviet space. Today, walking in the mountains, you can meet groups in which every tourist has such sticks. What is the plus of trekking poles? Are they needed for mountain hikes? And most importantly, how to choose trekking poles? We will try to fully answer all of the above questions.
Benefits of using trekking poles for mountain hikes
It cannot be said that a tourist who picks up trekking poles will immediately feel all their benefits. As with any object in this category, you need to learn how to use sticks. Correctly set them up for walking, lengthen them on descents and shorten them on ascents. And not too athletic tourists, after using trekking poles, start to hurt the muscles of the arms. However, those tourists who use trekking poles for a long time speak very well of them and say that now they are not ready to go hiking without them.And they also advise every beginner to take sticks to the mountains.
The use of trekking poles helps to relieve the muscles and joints of the legs. This is especially true for those who have problems with knee joints. But for those who have absolutely healthy legs, we recommend using trekking poles to stay healthy. The fact is that the correct use of poles reduces the load on the legs by up to forty percent. Yes, and it is much more convenient to wade the river, overcome the "loose" or move along rocky terrain with sticks.In addition, trekking poles are also convenient in the everyday life of the camp – you can pull up an awning on them, hang things to dry or get fruit from a high branch. In simple terms, you need to take sticks to the mountains. Now let's move on to the question of how to choose trekking poles.
Choice of trekking poles for hiking in the mountains
Most often, when choosing sticks, tourists are guided by their weight. It is believed that the lighter the stick, the better. This is true only if the lightness is not provided by the lower strength of the material.A good option would be carbon poles, which are durable and lightweight material. However, connoisseurs still recommend trekking poles made of duralumin for more serious mountain hikes.
The most common type of clamp is screw, it allows you to easily adjust the length of trekking poles, although it breaks more often. There is also a "Surelock" mechanism, adjustable by a button, is also quite reliable. Lever-lock poles are more bulky, but they can withstand frost and moisture better. And if the linkage, i.e.n. "Eccentric", good quality, these sticks will serve you for many years. Expressing a purely subjective opinion, we note that this is our choice.
The shape and material from which the handle of the stick is made is also a significant factor in their choice. The most common types of materials are plastic, neoprene and cork. All of these materials are comfortable to use, however we recommend using neoprene handles. Cork inserts are also possible – this is a matter of taste and love for the environmental friendliness of the product.Most often, the characteristics of trekking poles are written "ergonomic handle", but different companies have different ideas about what it is. Try to choose the type of handle that fits your hand, but pay special attention to the elongated handles, because they allow you to grip the stick more conveniently in some moments when it is not possible (or does not want to) adjust their height.
Be sure to take poles with an adjustable strap (lanyard). It should be elastic and wide at the places where the load is applied.The strap must be strong, because it allows us not to lose the stick. The design of the tips of the trekking poles is removable and quickly replaceable, just like their rings. Usually these elements are made of wear-resistant materials. For summer hikes, narrow rings are needed, for winter ones, wide ones.
How to choose sticks according to your height
Before use, you need to adjust the trekking poles for height. This is easy to do. Take the sticks in your hands and put them on the floor in front of you. Your arms should be bent at the elbow at a 90 degree angle – no more, no less! Based on this, adjust the length of the sticks for your height.It should also be remembered that with a steep ascent, the length of the sticks decreases, on average, by 3-5 cm, while descending, it increases.
You need to store trekking poles in dry and clean rooms, like other tourist equipment. After the hike, you need to clean their locking mechanisms and wipe the stick with a dry cloth. This is all the care that this type of equipment requires. Usually, sticks serve five to ten trips, but it happens that a neat tourist can walk with sticks alone much more than ten trips.
We sincerely hope this article helped you understand how to choose trekking poles. You can find more articles on hiking equipment in the section About tourism. We are waiting for you on the hike!
90,000 How to stretch an awning in a bare field. Preparing for the Invasion
Cyril-Sinitsa
Good day everyone. That year I went to Invasion, the weather was hot and dry, people were hiding from the sun wherever they could, because there was real HESE, even after the shadow of the balloon they ran.You can't SURVIVE without a canopy or other similar shelter from the sun)). The ideal way out in those conditions was an awning, but it is very difficult to put it up in the conditions of the festival, since there are no trees, but there is a strict personal inspection of everyone passing through the checkpoint, there is no question of dragging the poles.
In this regard, there is a question – how could such an awning be pulled on top, and what should you take with you?
http://www.sportmaster.ru/catalog/125/72014/
In conditions when:
1. There are no trees, no poles, no poles)))
2.Thank God at least there is an awning.
3. There are ropes and pegs from the tent.
Someone I saw tried to pull the awnings on the fishing rods, but in my opinion it didn't work very well.
Thanks in advance.
taupin
if so

Kirill-Sinitsa
through the checkpoint, there is no question of dragging the poles.

is then very difficult.
backpacks are unpacked for inspection?
Kirill-Sinitsa
If only a backpack, they even forced me to shake the tent out of the cover and the sleeping bag was thoroughly washed.
taupin
Very problematic. if only to disguise the rack under the machine from the backpack. an old two-slope tent, has rather thick stakes, detachable. Here's an option …. but I don't know. You can also take 4 "Ermak" type backpacks, figure out how to connect them in two, and then pull the awning from them.
You need at least one support.Take a gable tent by the way and do not worry.
Kirill-Sinitsa
Probably still have to stop at the option with fishing rods, buy two Chinese telescopic fishing rods, dig them into the ground, and pull the awning like here (third picture from the bottom) http: //www.wmbel.net/htlm/tents.htm
But I don't know how to strengthen these damn fishing rods in the ground without a shovel, the ground in the field where the Invasion is rammed, that your parade ground, even make a hole with a drill.
Cyril-Sinitsa
old two-slope tent, has rather thick stakes,
Alas, no, here is a photo from the official website of the festival


So, about the copies, they take doubts that they will be allowed. Some were not even allowed with metal utensils.
taupin
ukhty, funny.)))) Yes, more inconspicuous wounds are inflicted with a round peg, and at the same time they are difficult to suture.

Take fishing rods of 6 meters or more.and bet on the first three sections.
No need to stick in, the tripod-shaped stretch marks from the top will save you.
But damn if fishing rods are possible, then finally I don't understand about stakes …..
A fishing rod is a good crushing tool ….
taupin
will not be rolling.)) ) everything is serious there. sales of canned food is impossible.)))))
Kirill-Tit
But damn if fishing rods are possible, then finally I don't understand about stakes…..
Fishing rods are plastic, but there is no peg, but metal. A tripod to make it an option, thanks for the idea.
GlebCH
And like a lame Ivalid without a stick nezya. )))
GlebCH
In general, from my youth, I remember a rare viper at such festivals, an umbrella (and from the sun) and a poncho-cape rule.
taupin
Cyril-Sinitsa
A tripod to make this option, thanks for the idea.

Did you understand that there is one post and three guys?
Cyril-Tit
The umbrella (and from the sun) and the poncho-cape rule.
For one, yes, but when the company is 20 people (according to approximate data), one poncho is not enough for everyone. If you nurse a poncho, you will leave, you will return and under it one of your own is hiding in the shadows. There is no desire to be selfish (only to myself), they may be offended (especially girls).
taupin
Kirill-Sinitsa
The fishing rods are plastic, but there is no peg, but the metal

is made of fiberglass.
you know how good it can fly with such a crap …
how they prevented canned food …

yes, and even more, fuck it, go there .. I don't understand. a lot of drunk people, you always shake for the safety of yourself and things.
Cyril-Sinitsa
Did you understand that there is one post and three guys?
As I understand it: Take three fishing rods, connect the upper ends (for example, wrap with a rope), put the lower ends wider. A kind of wigwam, but not really (since the awning is not wrapped around the frame).One end of the awning is attached to the top of the "wigwam", and the other at an angle to the ground. Pull the two remaining ends of the awning through the ropes in different directions.
Stool
taupin
Yes, and even more, don't fucking go there ..

+1
Kirill-Sinitsa
Take three rods connect the upper ends

No, take one fishing rod , ground the rope with two ends at some distance from each other, tie a loop in the middle and put it on the fishing rod.Now if you pull the fishing rod in the direction opposite to the bisector of the angle formed by the ropes, then we get a stable structure. It is enough to repeat it in a mirror image and shitty 😊
Cyril-Sinitsa
Yes, and even more, don't fucking go there .. I don't understand. a lot of drunk people, you always shake for the safety of yourself and things.
I saw only one or two people in the trash during the whole festival (one person was snoring at the site for the slam), and about things – money, documents are always with him.And the sleeping bag and the tent are unlikely to be put off, since our company that year broke up according to interests (there will not be enough strength to listen to everyone), some come, others leave, as a result, someone was in the camp. For myself it was not very scary, the people around were positive. On a loose slope in the Crimea, it is worse.
Kirill-Sinitsa
No, take one fishing rod, ground the rope with two ends at some distance from each other, tie a loop in the middle and put it on the fishing rod.
Is this how a radio mast or a wind generator is fastened to the ground with cables?

Stool
Kirill-Sinitsa
Is it like a radio mast or a wind generator with cables to the ground fastened?

Yeah, only the third rope is the awning.
kjan
for 20 tent snouts 4×4 is not enough, for a maximum of 8
without vertical supports cannot be installed
try to joke around the tourist shops spare sections for arc tents – assemble from them a kind of tent arc frame, with Taking into account the scale of
, the "space blankets" – the reflective side outward, can also help from the heat.again there is a problem of supports
yes, and that. about "being selfish". it is necessary to eradicate this phenomenon in your head. and start with the understanding that it is you who are not selfish, these are all sorts of idiots who want to provide themselves with comfort at your expense. and you do not want to tear various double body parts for the sake of idiots who are unable to foresee the simplest things. I once got sick of carrying a common boiler, a common awning (in general – in terms of what everyone used, everything was bought at my expense), a hawk based on "myself and that guy."one hit under a night shower for a hungry woman – and at the next event, even the most stubborn razzvizdai grabbed a piece of plastic film for shelter and a loaf of bread with a pack of mayonnaise
Kirill-Sinitsa
for 20 snouts of an awning 4×4 not enough, for a maximum of 8
Considering that our people wander around here and there and all together rarely get together enough.
yes, and that. about "being selfish". it is necessary to eradicate this phenomenon in your head. and start with the understanding that it is you who are not selfish, these are all sorts of idiots who want to provide themselves with comfort at your expense.
I agree, but it requires certain psycho-expenditures, you make you nervous when you send. Well, the atmosphere there deteriorates. And since the essence of the awning is already there, it weighs a little, why not take it? When I discover and eradicate harmful phenomena for myself, during the hike we descended a steep slope (without mountaineering), a boy with his mother would descend above me. The devil pulled him to jump and break the discipline – he had to dragons. Let the mother and gaze then offended – the whole neck is more expensive.
At this point I propose to finish abstract reasoning, so as not to slip into a flood.Let's go back to the awning.
taupin
Gin_tonick
Gin_tonick

that's what I'm talking about .. why the heck go there where there are obviously so many restrictions, fuck how much informal trash. And even more so to put up tents and tents there? If you have already come to stay (it is unrealistic to listen to music IMHO there), well, take a ponch with you and a small backpack with clothes. that's all.
taupin
I just feel sorry for the guys from "Disaster Medicine", they are "hot" there.
VOOOOO at the present time on the channel "MY PLANET" tell about the doctors and the invasion.
kjan
OK, boom to talk about the case
looked at the rules and prohibitions – about tents it was said that
1) a kind of "tent" ticket is needed
2) a ban on steel pegs, skip will look like only soft wire
Formally, nothing is said on the racks. further:
there are classic gable tents, for example "taiga" from nova-tour, in which the base is not plastic / aluminum bending arcs, but quite rigid collapsible racks.the rules are one thing, but the reality is another, but formally, according to the rules, they should be skipped, though it will be necessary to additionally fork out for a "tent" ticket. if you are there two dozen – I think for each individual person it will not be a problem to throw off on such
I will repeat about the "space" blanket, laid with the reflective side outward. checked – it really works, it was cool in the tent in the sun, covered with a sim artifact
Kirill-Sinitsa
I will repeat about the "space" blanket, laid with the reflective side out.checked – it really works, it was cool in the tent in the sun, covered with a sim artifact.
You already mentioned this cosmo blanket, but not in the context of putting it on top of a scarf. The idea is interesting, otherwise that summer I didn't want to go into the tent, the same sauna, maybe I'll limit myself to this. But the idea of ​​stretching a large tent, I may roll around, just for the sake of interest and gaining skills, it may come in handy in the future in more serious conditions.
taupin
kjan
there are classic gable tents, for example "taiga" from nova-tour, whose base is not plastic / aluminum bending arcs, but quite quite rigid collapsible racks.

we read post number 3
kjan
yeah. only you mention vigorous stakes there 😊 I have a pack of rack sections from the Kondovo-Soviet grandfather's tent in my corner – non-fig such thick-walled aluminum pipes with a diameter of 2 and 60 cm long 😊 a good o if cho). assembled in a single pole give almost 8 meters, almost non-luffing. we sometimes use
as a flagpole, and the racks of the Ashanov tent, like "taiga", are relatively flimsy pipes.you can wind up with duct tape / scotch tape in a bundle three at once for rigidity, but individually I do not think that the security will have questions if you have a "tent" ticket. crumple with almost fingers

Cyril-Sinitsa
not in the context of putting it on top of the scarf. The idea is interesting, otherwise I didn't want to go into the tent that summer, the same sauna

Yes, I myself noticed that I did not specify what it was for. in the tent in the sun really sauna
still a thought was generated – I think everyone has seen such square tents-tents somewhere 2×2 meters? acquaintances bought such garbage for a thousand, like a gazebo for a season.frame – extremely fig plastic pipes. it remains to clarify whether it will be held on a "tent" ticket.
at the event you will have not just a tent in an open field, but also as an option – descending walls

A man with an ax
In my opinion, in such a situation, only use the natural unevenness of the soil, or create suitable conditions yourself …
Shovels probably won't work 😊 maybe there are any stones or slopes / hills?
In general, I saw on sale telescopic fiberglass racks specifically for such purposes 😊
strateg
We need an awning with inflatable racks, like in the fast-growing army and emergency department hospitals.
Glue it once, then rejoice for many years
zzzsss999

that's what I'm talking about .. why the heck go where there are obviously so many restrictions
+ one hundred fifty). It is better to find more interesting entertainment. IMHO, but I saw such a rest on hey …
As in football matches, you can't whistle, you can't yell, farting is strictly prohibited.So 3.14 blow yourself to the stadium … Comrades vote with a ruble)
Yakyt
If we are talking about tents, there are automatic tents that are going to pancake.
Rubbish, of course, but for such a case may be good.
Susliks
Dig the dugout! spoon! nah such entertainment ….
It is forbidden to bring to the festival:
Any drinks, including any alcohol, in any container. This rule applies to both the festival area and the parking area.
Any canned food in metal and glass jars.
Soft (boiled) sausages.
Fresh meat and fish.
Weapons: firearms, gas, pneumatic, cold and everything that can be equated with it: piercing and cutting objects, metal rods, knitting needles, sharpening, spikes, nails, etc.
Attributes with metal details.
Manicure scissors, files, etc.
Primus, kerosene stoves, burners, gas cylinders.
Glass containers.
Pegs: The illustration shows which tent pegs are approved for use at the festival.
cigarettes (more than 5 packs).

hooligan
A man with an ax
saw on sale telescopic fiberglass racks specifically for such purposes
if the length is 3+ – you can try for tee 😊
Susliks
On the festival is forbidden to carry: …
probably easier to write what you can 😛
Quick
Susliks
to dig a dugout! spoon! tries such entertainment….

Pokatushki are carried out in the same place, everything is fine. There are many times more people on "Pear" – it is also normal.