Size of lacrosse ball: Lacrosse Ball Size, Weight, and Diameter
Lacrosse Balls
Lacrosse balls are one of the most essential pieces of equipment used in lacrosse. Similar to many other sports, every lacrosse game uses balls as an instrument for scoring. While they come in many different colors, most lacrosse balls are very similar.
---
What are lacrosse balls used for?
The main purpose of lacrosse balls is to be passed to teammates or thrown into the opposing net. Whichever team is holding the ball is considered to have "possession", and when the ball is thrown through the net the team scores a point. Other than that, lacrosse balls can be used in drills during practice to work on a player's technique. Just like a soccer ball or hockey puck, lacrosse balls are essential to how the game is played.
Lacrosse balls are similar in size to a tennis ball or baseball. They typically have a circumference of around 8″ and weigh between 5 and 5.25 oz. They fit within the confines of a lacrosse stick in order to be handled. Most lacrosse balls are made of a strong rubber material.
Things To Consider
When looking for a lacrosse ball, you'll want to consider the following:
What type of lacrosse do you play?
How much money do you have to spend on lacrosse balls?
How many lacrosse balls do you need?
Are you buying game balls or training balls?
Are you using the balls inside or outside?
Types
The two types of lacrosse balls are game balls and training balls.
Game Ball
Game balls are a type of lacrosse ball that can be used for games or practice. There are certain specification requirements such as size, weight, and color that must be met in order for these balls to be used in game. White balls are typically used for men's lacrosse while yellow balls are used for women's. Occasionally, green or orange balls may be used.
Training Ball
Training balls are lacrosse balls specifically designed for practice or skill improvement. They are usually made of similar materials, but can be softer than game balls for safety benefits or heavier for strengthening benefits.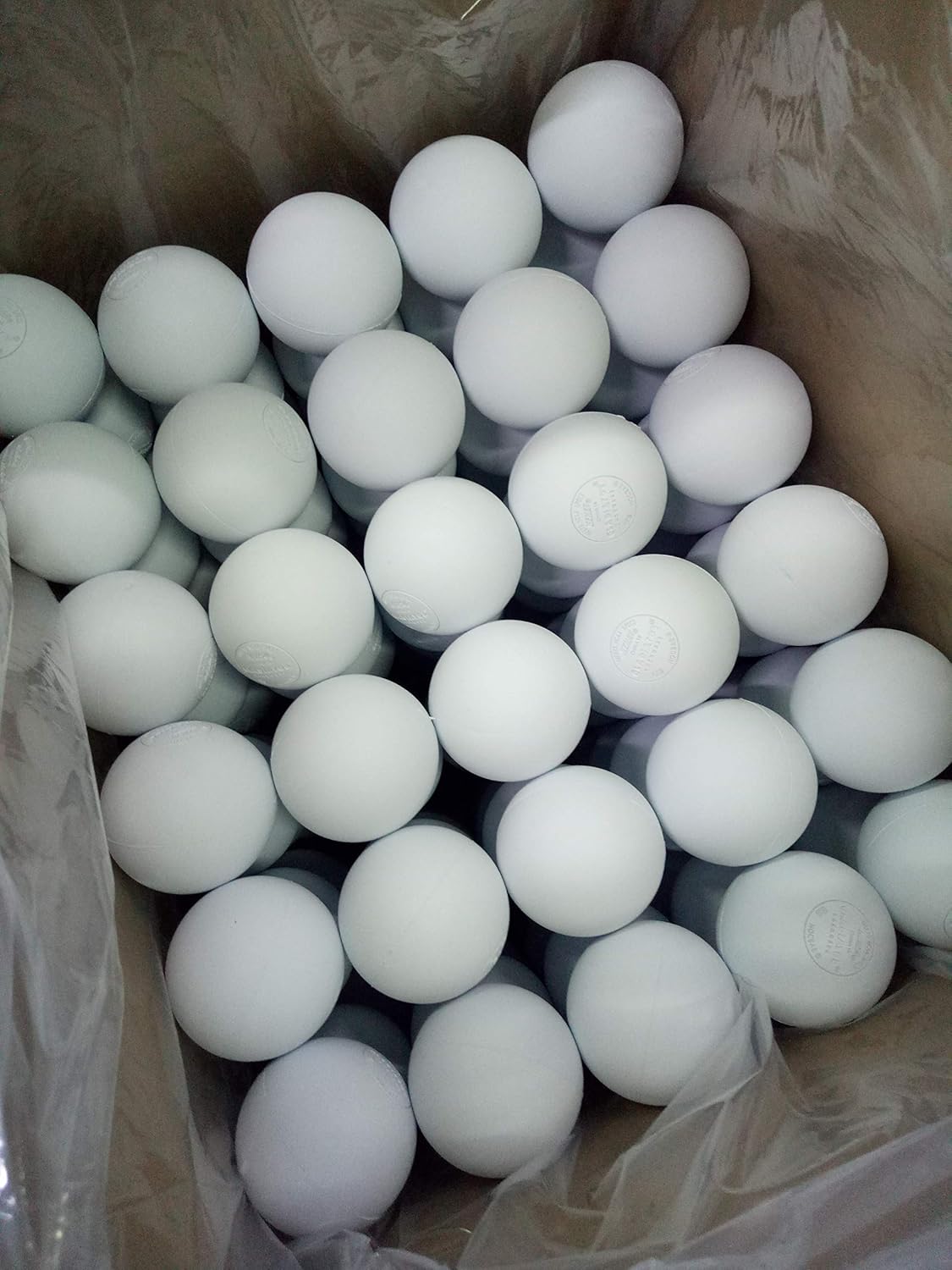 These balls cannot be used in regulation games and often come in colors such as red, blue, or purple.
Materials
The main material that most lacrosse balls are made from is rubber.
Rubber: Rubber is the main material that makes up most lacrosse balls. Lacrosse balls are usually a solid piece of vulcanized rubber which makes it stronger and more durable. Rubber makes up the outer surface as well as the core.
Brands
The most popular brands that produce lacrosse balls are Champion Sports, PearlX/NX, and Velocity.
Champion Sports: Champion sports makes equipment for various sports. They make both training and game balls in a few different quantities and colors.
PearlX/NX: PearlX and NX balls are a brand of lacrosse balls produced by Guardian Sports. They come smooth, as well as textured, and offer a large variety of colors and designs.
Velocity: Velocity makes select lacrosse and pickleball equipment. They make traditional game balls as well as soft shock-absorbent training balls.
Considerations
When deciding which lacrosse balls to buy, always consider the durability, cost, and sizes.
Durability
Lacrosse balls will typically last a long time. Since many balls are usually being used during games or practice, they will not wear down as fast. Also, their hard rubber build makes them resistant to breaking or scratching. However, some balls can become slick causing errant passes or shots, but this usually does not happen for a few years.
Cost
Lacrosse balls will usually cost around $2 to $4 per ball. Specialty training balls may cost more than regular rubber balls. The main factor causing a large difference in price is the quantity. Buying many balls in bulk will usually make the per ball cost much cheaper than buying individual balls.
Sizes
Lacrosse balls only come in one range of sizes. Regulation balls will have a diameter between 62.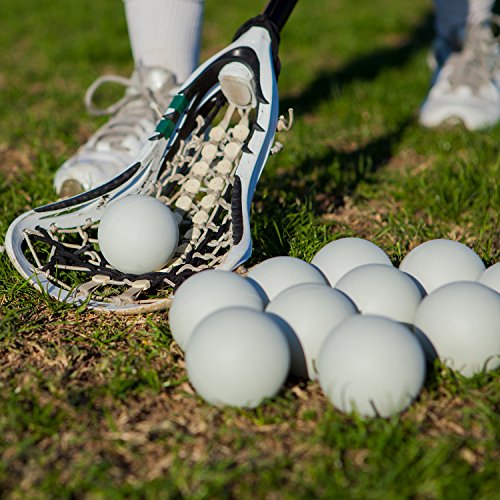 7mm and 64.7mm. Training balls may vary slightly more in size, but most lacrosse balls fall within a small range.
FAQ
How much do lacrosse balls cost?
Most lacrosse balls can be found for less than $5. Some specialty balls may cost more as they have different technologies built within them. Buying a large quantity of balls at one time will usually make the cost cheaper.
What color lacrosse balls are used in games?
In regulation games, white balls are typically used for men's lacrosse and yellow balls are used for women's. Orange and green balls will occasionally be used if factors such as weather make it necessary.
How heavy are lacrosse balls?
All regulation lacrosse balls weigh between 5 and 5.25 oz. They weigh the same as baseballs even though they are slightly smaller. Certain training balls can weigh more if trying to improve strength or less to improve safety.
Hex Lacrosse Ball Packs
PATENT-PENDING
THIS BALL WILL ADVANCE THE GAME OF LACROSSE.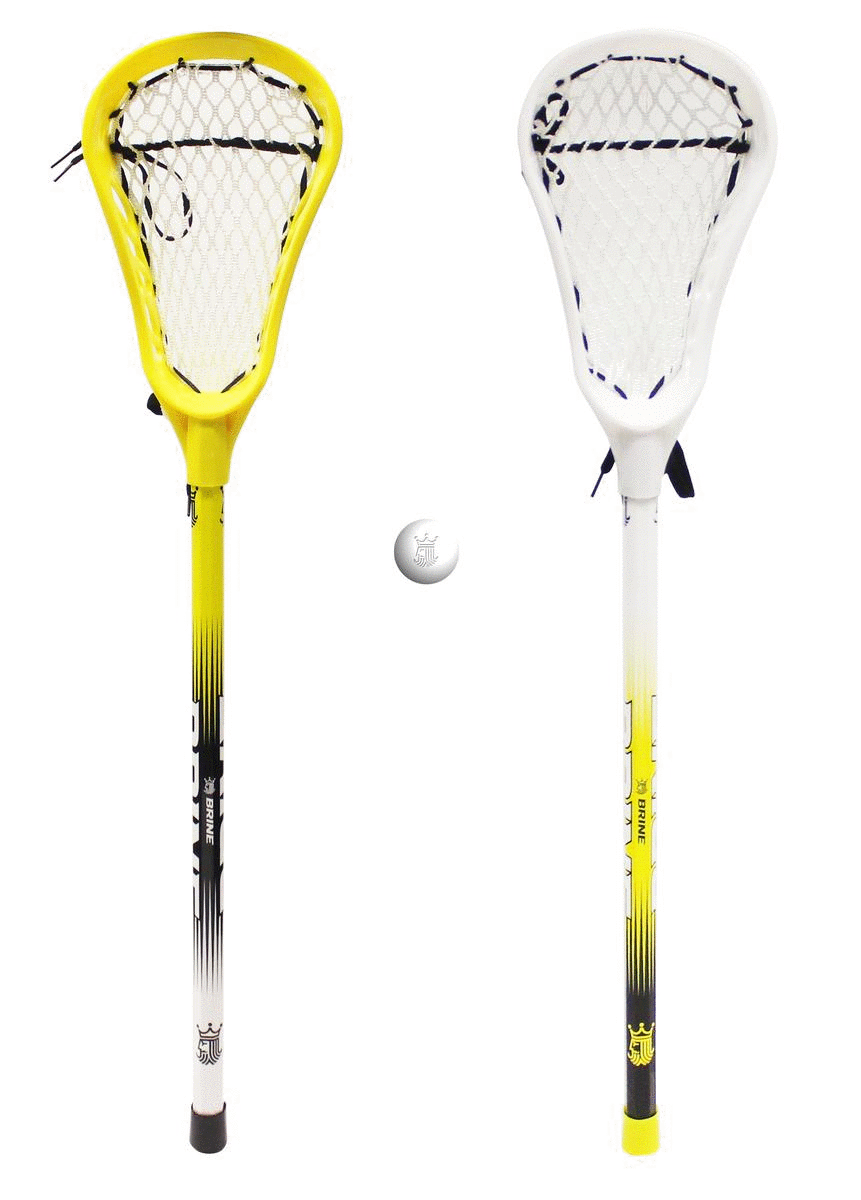 The lacrosse ball market moves major volume and companies have become hyper-focused on texture and "greasers." Wolf Athletics took a fresh look at everything and created the Hex ball, a proper advancement of the ball for the sport of the future.
A lot went into the development process, innovating several different dimple patterns, heavy tooling costs, and over a year and a half's time. We sincerely believe this will bring the sport to another level and can't wait for you to get a taste.
No Gimmick here. The Hex ball throws drastically straighter and will unlock the potential of how accurate you can be.
Not Texture, but the lasting grip
Utilizes the Magnus Effect for a consistently straighter flight path

on long shots and passes
Advanced players can shape shots like never before (with accuracy and consistency)
Improves safety on high-velocity shots (more visually trackable, helping to avoid freak injuries caused by unpredictable flight path dispersion)
Seamless game-play transition between standard lacrosse balls and hex balls.
There is no practice or learning period needed in order to adopt the use of these hex balls. You can play one game with the hex and the next with standard balls without effecting your skillset. All performance factors are exactly the same as a standard lacrosse ball (weight, size/diameter, bounce, compression, etc.), the only difference is increased lasting grip, and tighter/more consistent ball flight.
Lacrosse balls have not changed in a meaningful way for a long time. This technology will make players able to show off their skills unaffected by inconsistent ball flight. Wolf engineers a difference and we are so excited to see players feel the difference in a cleaner and more dynamic playing field. You won't want to play another ball.
Please note, the Hex balls are NOT currently NOCSAE/SEI certified, but this is something we will be working on completing within the next few months! In the meantime, you may use them for practice, backyard play, non-sanctioned club tournaments, club play, and any games not requiring a NOCSAE certification.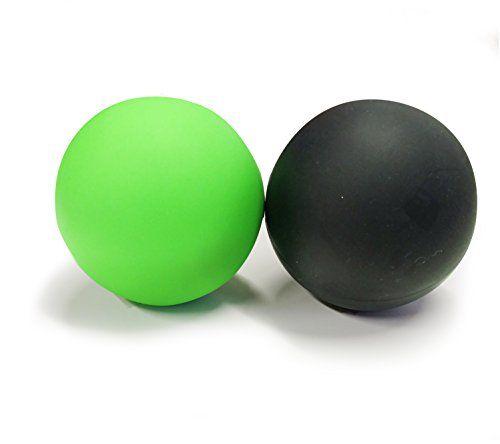 What Is A Lacrosse Ball Made Of? A Complete Guide
There are many pieces of equipment necessary to play lacrosse including cleats, gloves, helmets, sticks, and pads, but arguable the most important item is the lacrosse ball. 
The lacrosse ball has gone through many changes over the course of history. The game was first said to have been played by Native Americans in the 1600s as noted by Jean de Brebeuf, a French Jesuit missionary. Throughout history, Lacrosse balls have been made out of a range of different materials. However, the modern Lacrosse ball is made out of solid rubber.
Different brands and companies make their Lacrosse balls slightly differently and utilize a variety of rubber formulas. Despite any differences that may exist between brands, every lacrosse ball that is used on the field has to be a certified lacrosse ball. 
What Were Lacrosse Balls Historically Made of?
Throughout the history of lacrosse, lacrosse balls have been made out of a variety of different materials, depending on the era as well as each individual manufacturer.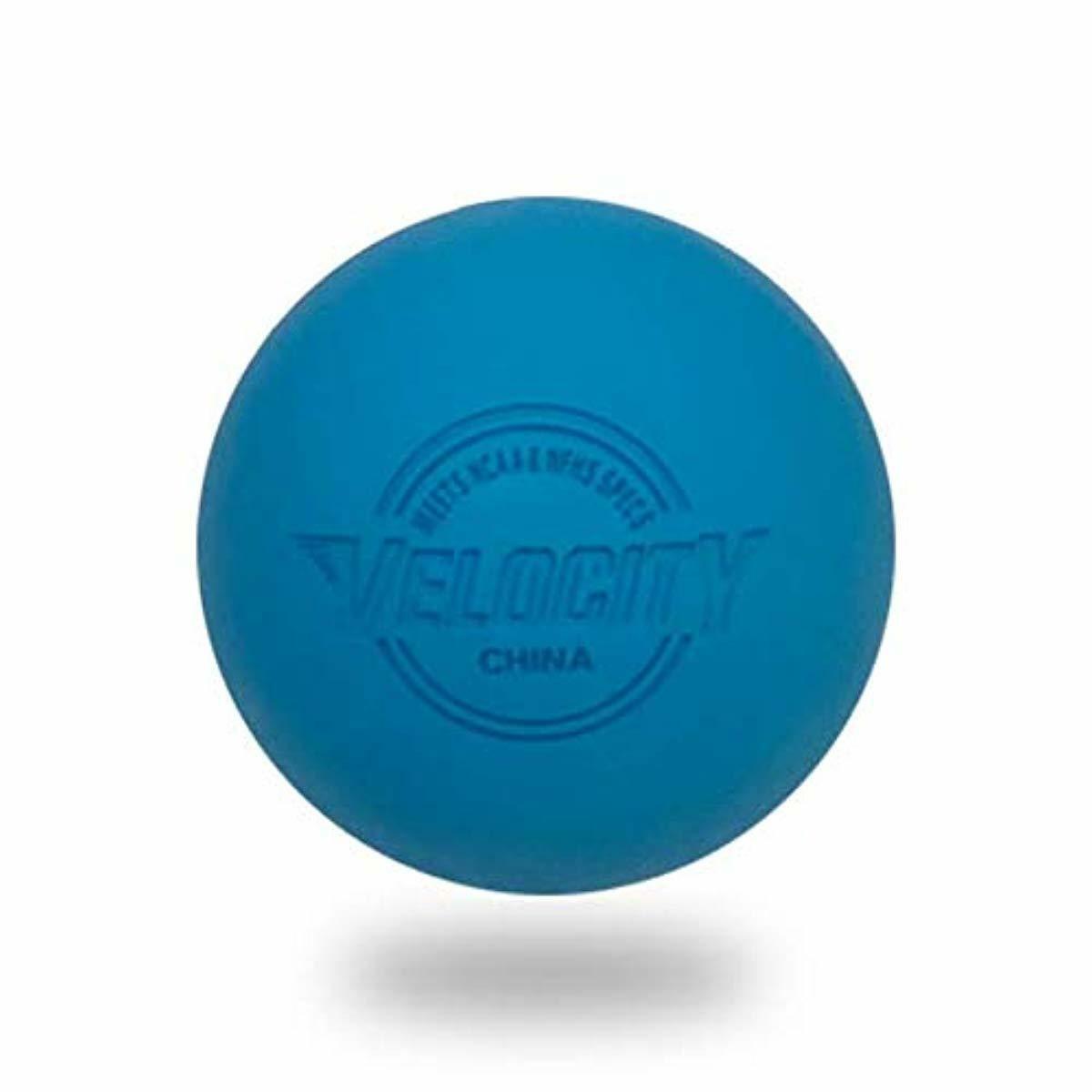 The first Lacrosse balls were made out of buckskin, deerskin balls filled with hair, feathers, grass, and sand, or smoothened rocks or carved wood. 
The first lacrosse balls maintained a connection with nature through the naturally occurring materials that they were made out of. Later, in the 1860s, when Dr. William George Beers solidified the rules of lacrosse, the balls became more uniform. 
What Are Modern Lacrosse Balls Made of?
Modern-day lacrosse balls have to be made according to lacrosse regulations, as each ball that is used on the field must be certified. Lacrosse balls are now made out of solid rubber or elastomeric material that accords with the certification standards. 
Different lacrosse ball manufacturers and brands use different types of elastomeric materials such as silicone, polyurethane, rubber, and variations of vinyl. However, most typical modern lacrosse balls are all made out of solid rubber that is vulcanized.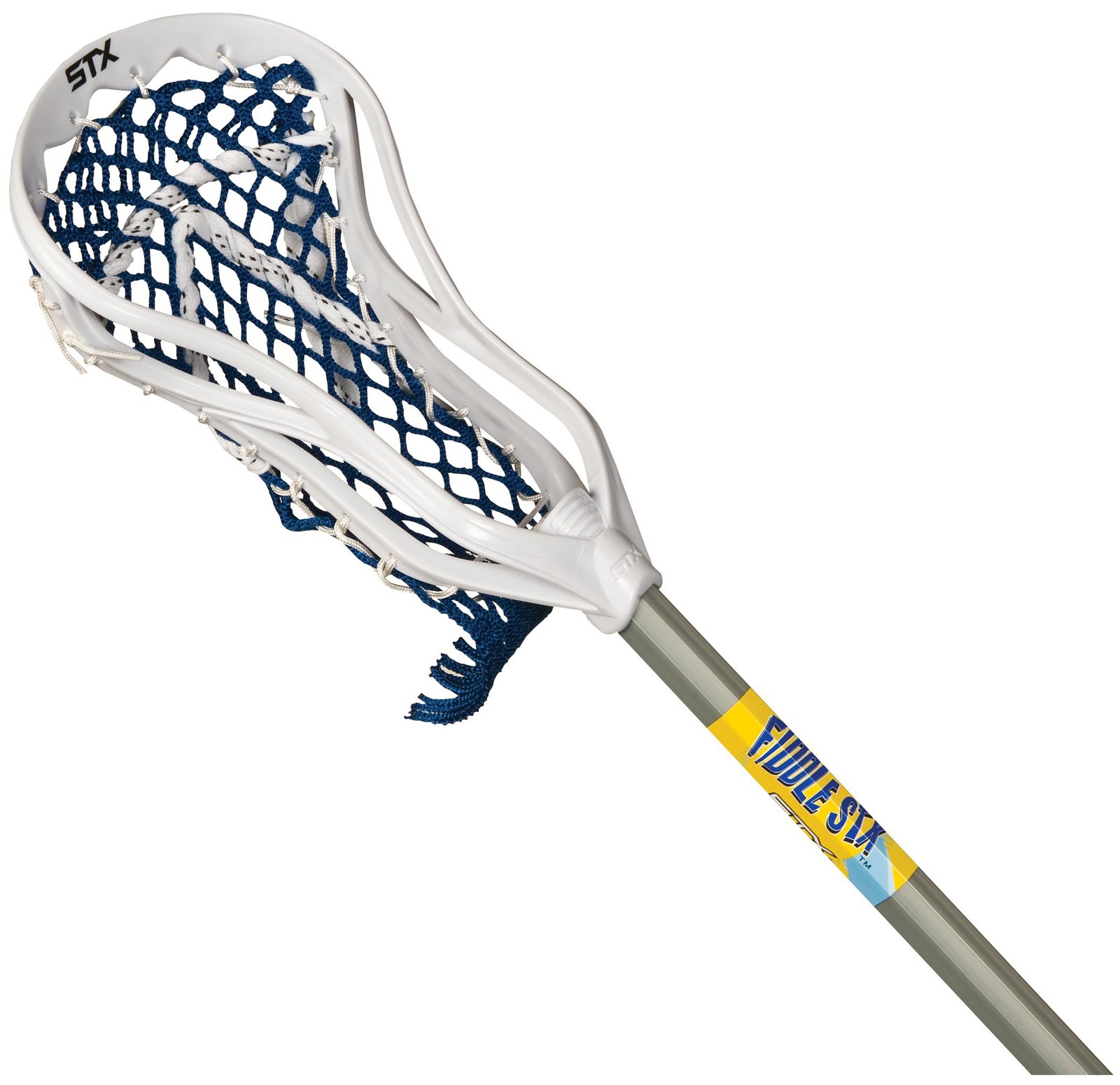 Vulcanized rubber is stronger than other materials. This type of rubber is vulcanized by mixing natural rubber with a variety of other additives. This is a very common process and it is often also used in the manufacturing of footwear. Natural rubber is largely unstable so it is combined with other additives in the manufacturing process to stabilize it. 
Many manufacturers that produce professional lacrosse balls choose to use vulcanized rubber. This process makes use of a chemical process where sulfur and pressure is used to catalyze the materials. This process works just as well with both natural as well as synthetic rubber materials. The vulcanization method heats the chemical and rubber mixture to a temperature of between 280 and 350 degrees Fahrenheit.
The rubber mixture is then put into a mold where it is compressed as it hardens. This process helps to improve the physical qualities of the rubber and makes it more durable and stronger. It also helps to prevent the rubber from becoming misshapen or deformed over time.
However, even vulcanized rubber can be deformed when it is exposed to high levels of pressure or stress, but it will take a lot more stress than normal, non-vulcanized rubber. 
The method is the result of scientific research and has produced a lacrosse ball that is strong, long-lasting, and durable. 
Rubber vs Polyurethane Lacrosse Balls
Rubber and polyurethane lacrosse balls meet the standards of the NOCSAE when they are manufactured. However, according to studies, polyurethane balls have been shown to last longer after years of use on the field. Rubber lacrosse balls, however, become hardened and degraded after exposure to rain, heat, and sun within even just a few weeks of being used. 
Rubber lacrosse balls
Most of the lacrosse balls that are used today have been manufactured by one of two or three companies in China and Taiwan. All of these companies utilize the same rubber formula and manufacturing processes for a number of brands. They all make use of latex rubber that is made by mixing natural rubber with a variety of oils, additive, and fillers.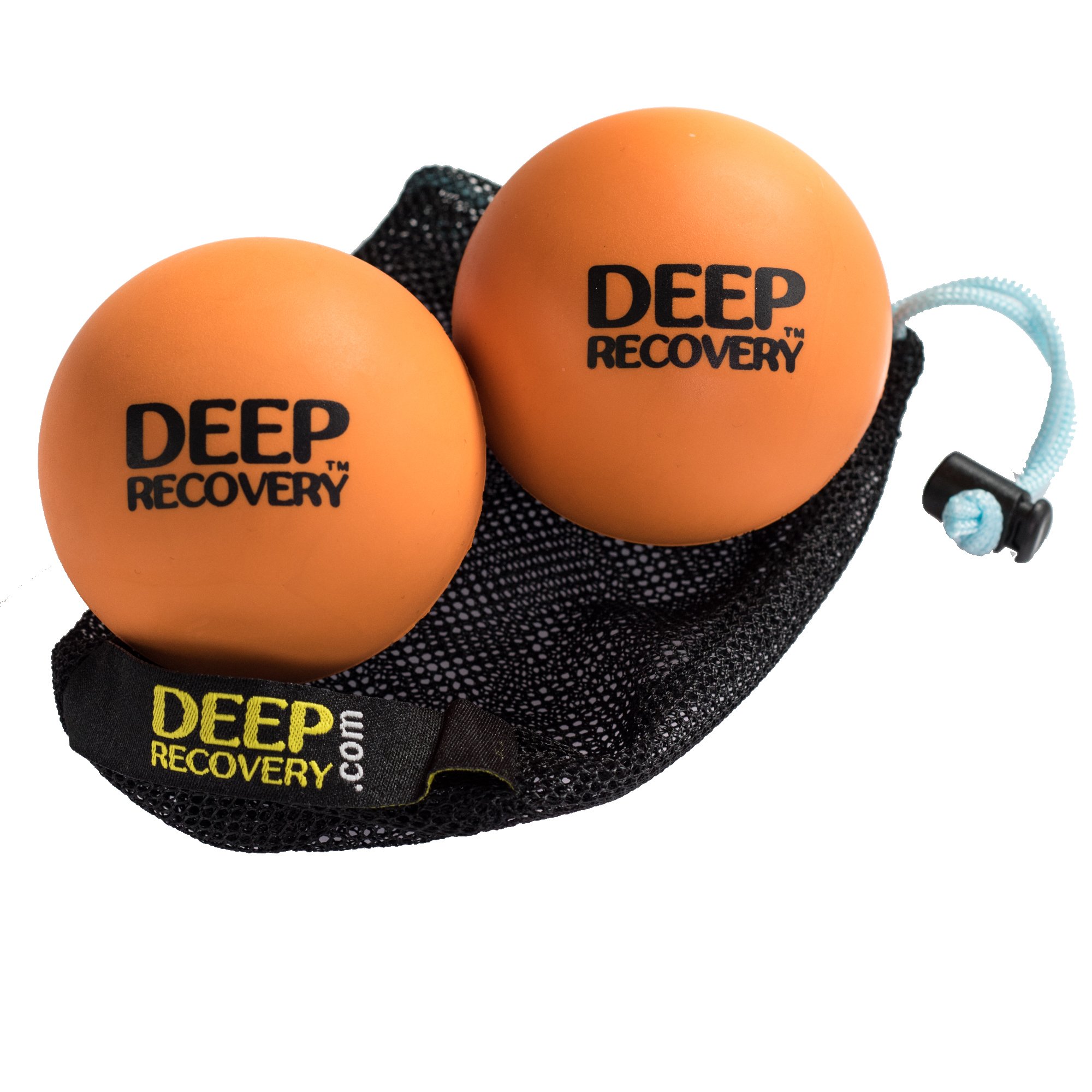 It is a similar method that is used in making car tires as well as footwear. 
Polyurethane Lacrosse balls
NX and Pearl X lacrosse balls are produced in the United States and are made with a form of crosslinked polyurethane. This formula does not contain any fillers, oils, or substances that are prohibited by Prop 65 and because of this they never become too hard or grease. The chemists at Guardian Sports wanted to create a ball formula that enabled the lacrosse ball to remain in spec and didn't grease. 
Polyurethane is a similar material that is used in making many normal household products as well as farming tools. 
Why Are Lacrosse Balls Certified?
It is vital that all lacrosse balls used on the field meet the NOCSAE standards for regulation reasons as well as safety concerns. Lacrosse balls that do not meet the NOCSAE regulations can consist of poor compression ratios that can mean that they are too hard or tough and can result in injuries to the player, even when they are wearing high helmets and safety equipment.

Today, there are two versions of lacrosse balls that are certified and are used every day. In the United States, certified balls are usually made of latex rubber, and in other countries are made of crosslinked polyurethane.
According to the official lacrosse regulations, lacrosse balls should be made out of a solid, elastomeric material such as silicone, latex rubber, polyurethane, latex rubber, and vinyl. 
What Are Lacrosse Ball Variations?
Lacrosse balls can come in white, yellow, green, or orange depending on the age, level, and gender of the lacrosse players. There are a few differences in gameplay depending on the color of the ball. 
Younger players that are under six or eight years of age will have to use a soft lacrosse ball. This can either be an actual soft lacrosse ball, a tennis ball, or another soft athletic ball that is of similar diameter and size to a lacrosse ball. 
As soon as a player reaches the under ten age group in both women's and men's lacrosse, they will play with a rubber ball.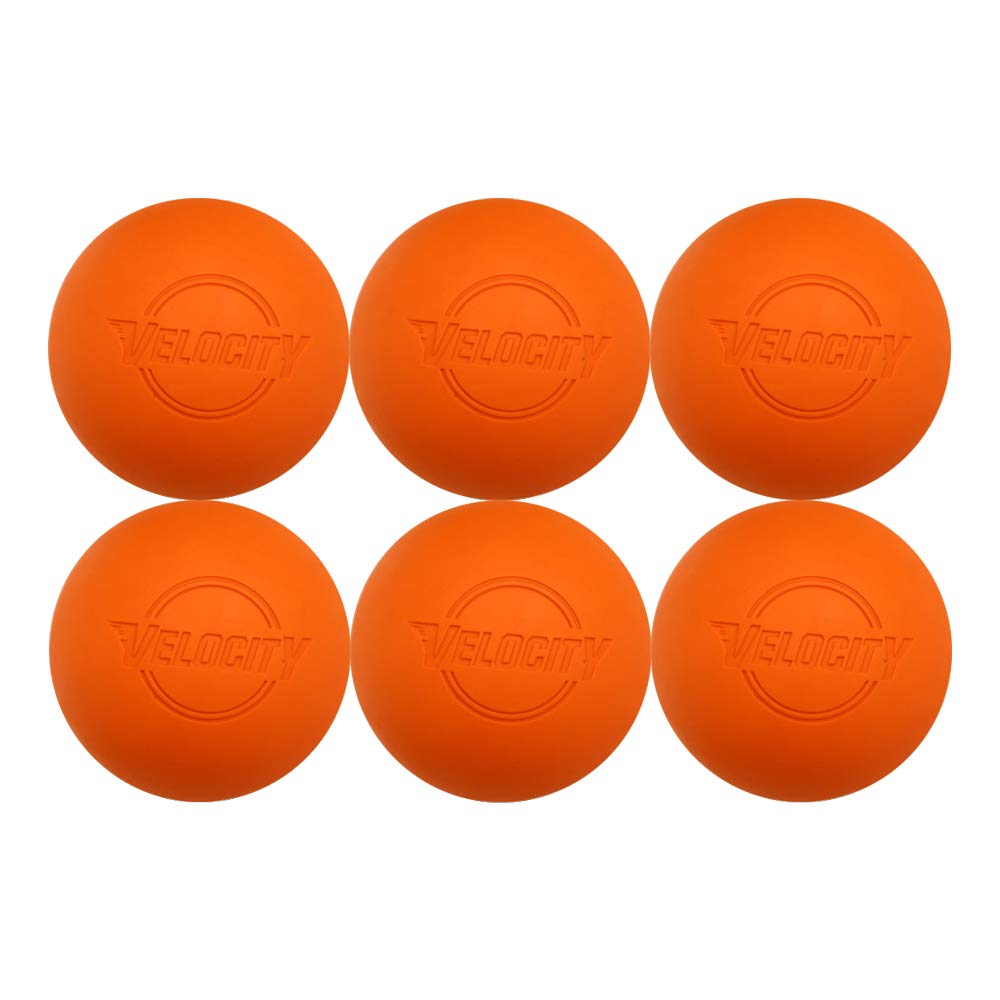 This ball has to meet the rules and regulations as stated by the National Operating Committee on Standards for Athletic Equipment or NOCSAE. These rules define how the ball is constructed and out of what material it is made. 
Regulation lacrosse balls should be made of rubber and should weigh between 5 and 5.25 ounces and should measure between 7.75 and 8 inches in circumference or about the same size as a tennis ball. All balls that are used in official lacrosse games must show a label that reads "Meets NOCSAE Standards."
The color of the ball will vary depending on whether the game being played is women's or men's. The men's game is usually played with a white ball, whereas women use a yellow ball.
However, there are sometimes variations to the color if both coaches agree to change the color. Changes to the color of the ball during the game can include using an orange or green ball. Orange and green balls can be used as a substitute for a white or yellow ball in a game situation as long as both coaches agree on the color change.
Does Training or Practice Lacrosse Balls Are The Same As The Balls Used in Match?
If you are training or practicing your lacrosse skills as a team or on your own, there are a few more options as to your ball choices. You can also train with the same balls that you would use in a regular game. Practice balls can come in a range of colors that are not allowed in a regulation match. 
There are variations of practice balls that are made out of a softer material so that they are more durable and absorbent to shock. They are usually the same weight and size as a regulation lacrosse ball so it should not impact your development or practice. These softer types of practice balls are usually a good option if you intend to practice your skills inside. 
There are also weighted lacrosse practice balls. They have the same dimensions as a normal lacrosse ball however they can be up to 3 times the weight. These balls help to develop a lacrosse player's speed, handling skills, and strength.

It is a good idea to choose a brightly colored ball when you are practicing so that you don't lose sight of your ball, especially if you are practicing as part of a team and there are a number of players on the practice field. 
What is inside a lacrosse ball?
You may not be surprised to hear that many people assume lacrosse balls contain cement in them and at one point in history they did.
However, modern-day lacrosse balls are no longer filled with cement and it is no longer legal to play with these types of lacrosse balls. Modern-day lacrosse balls may feel like they contain cement, however, they are now made with one single material and do not contain a core. 
If you were to cut inside a modern lacrosse ball you would see that the outside is essentially the same material as the inside. Every certified lacrosse ball must measure between 7.75 and 8 inches in circumference and should be made of one single material such as vulcanized rubber. 
How Big is a Lacrosse Ball?
All lacrosse balls must adhere to the regulations NOCSAE and have to be considered Certified Lacrosse Balls.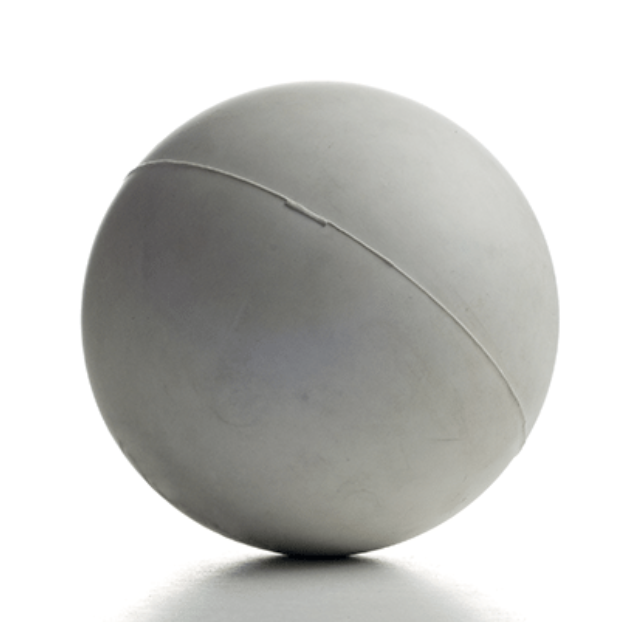 If a lacrosse ball is certified, then its weight, size, and diameter should meet certain requirements. 
A lacrosse ball should have a circumference of between 7.75 and 8 inches. The circumference refers to the inner boundary of a circle that is measure by taking twice the radius and multiplying it by Pi squared. Measuring a lacrosse ball's circumference can be done using the formula 2ℼr² or by using a string to wrap around the circumference and placing it on a ruler to measure it. 
Lacrosse balls, if they are to meet certifications, can't weigh less than 5 ounces and should not weigh more than 5.25 ounces. One slice of an average loaf of bread weighs about 1 ounce making the weight of a lacrosse ball equal to about five slices of bread.
However, weighing your lacrosse ball on a simple scale will help you to determine whether it meets regulations or not. A standard tennis ball weighs about 2 ounces and is thus lighter and bouncier than a lacrosse ball.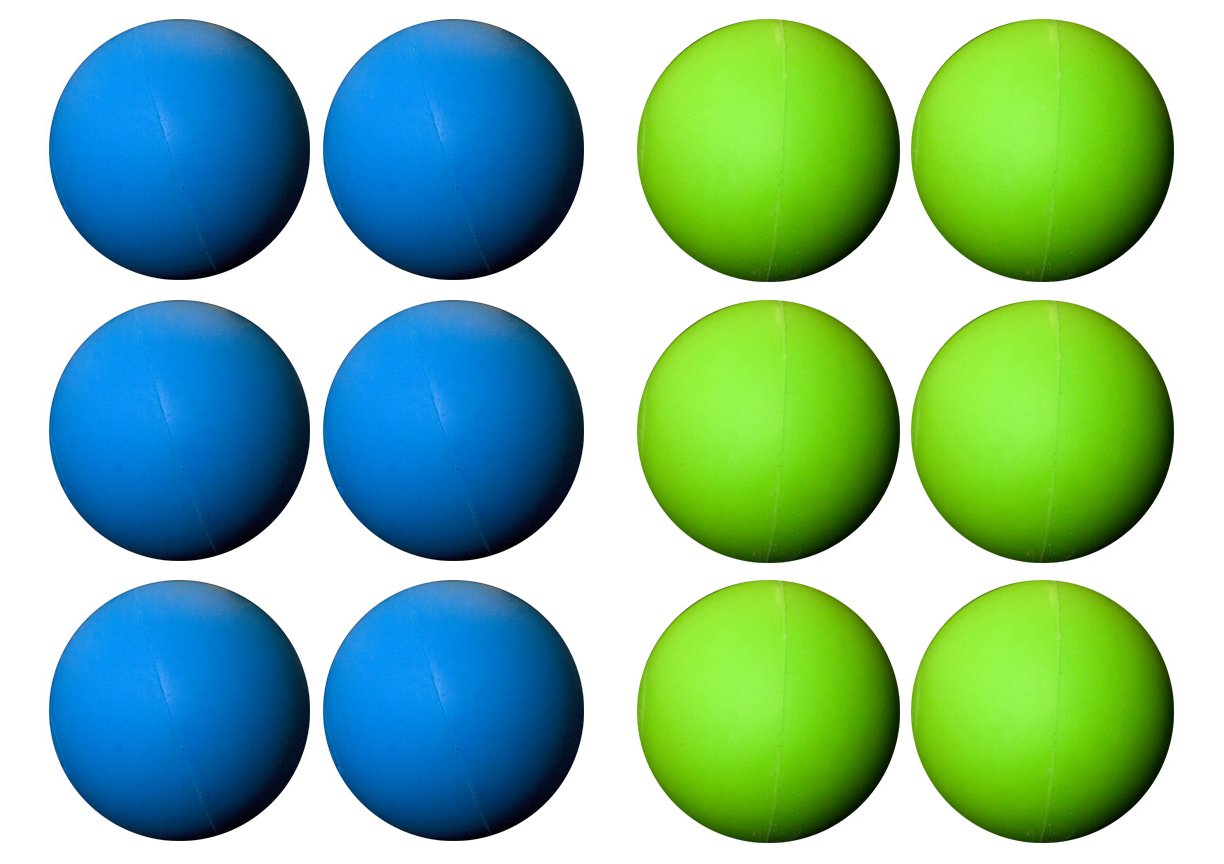 The diameter of a lacrosse ball should be between 2.468 and 2.547 inches. In comparison, a standard tennis ball according to the Internation Tennis Federation (ITF) has a diameter of between 2.575 and 2.675 inches. 
Is a Lacrosse Ball Harder Than a Baseball?
Lacrosse balls and baseballs are of the same weight despite that baseballs are slightly bigger in circumference compared to lacrosse balls. Lacrosse balls are composed of rubber whereas baseballs are made of cork, cowhide, and yarn which is much less dense. 
If you hold a baseball in one hand and a lacrosse ball in the other you will likely notice that the lacrosse ball is harder and tougher than the baseball. This is because of the materials that are used to produce each ball. 
Lacrosse balls are harder in texture than baseballs because they are composed of rubber. The cowhide that is used to make baseballs also feels somewhat hard, but is softer compared to lacrosse balls. 
If you are hit by either ball it will likely hurt a lot.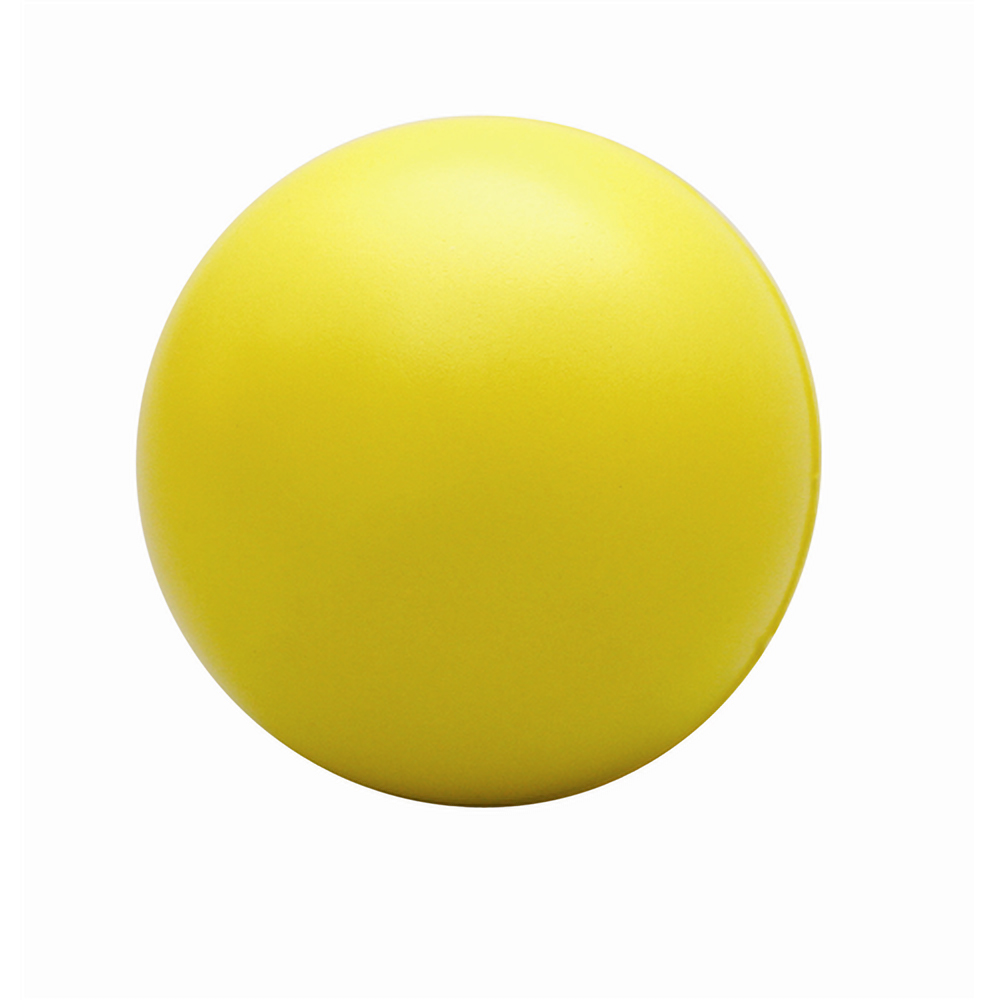 It is also worth noting that the surface texture of a lacrosse ball is completely smooth compared to the protruding stitches of a baseball that give it a unique texture and feel. 
To sum up… 
Now that you know everything there is to know about how a lacrosse ball is made, what it is made of, and how heavy it is, you can get out onto the field and hone your skills. 
Check the most selling lacrosse ball on Amazon HERE
Read More:-
Champion Sports Official Lacrosse Balls, 12-Pack
Lacrosse balls come in varying sizes and colors, but they are generally built as firm-rubber balls that have a well-balanced and even weight distribution. The rubber lacrosse ball is caught and thrown with a lacrosse stick, so it's bright coloration is helpful in allowing players to see the ball easily. Having a uniform weight means it will bounce, fly and roll in a predictable direction which helps with the task of scooping them up as they move fast on the field of play.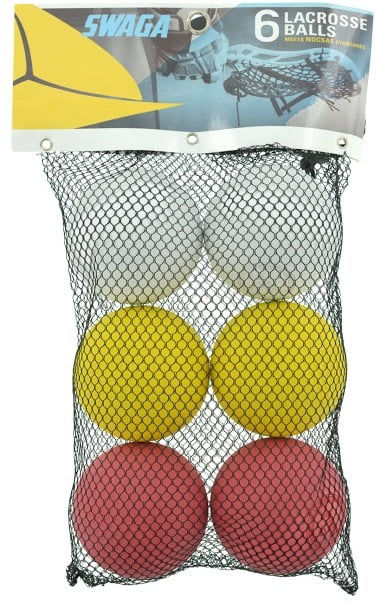 Lacrosse balls can be made out of other, non-rubber materials for when you want to practice inside. If your main goal is to find a safe indoor practice ball, look for ones that are designed to have deadening material inside of them that prevent them from bouncing or ricocheting very far. These indoor practice balls will usually look different from the solid rubber game balls, so look at the options and find one that suits your needs.
The color of lacrosse balls for women's lacrosse is generally yellow, while the men's lacrosse ball color is usually white. Beyond these two most prevalent colors, you will find solid rubber lacrosse balls in orange, green, pink, and a few other vibrant colors.
A lacrosse ball is around 7-3/4 to eight inches in circumference and made from a firm rubber that still has some give to it when pressed upon. These features have made it become a famous massage ball as people have found that they can roll around on top of it to relieve stressful points in their back.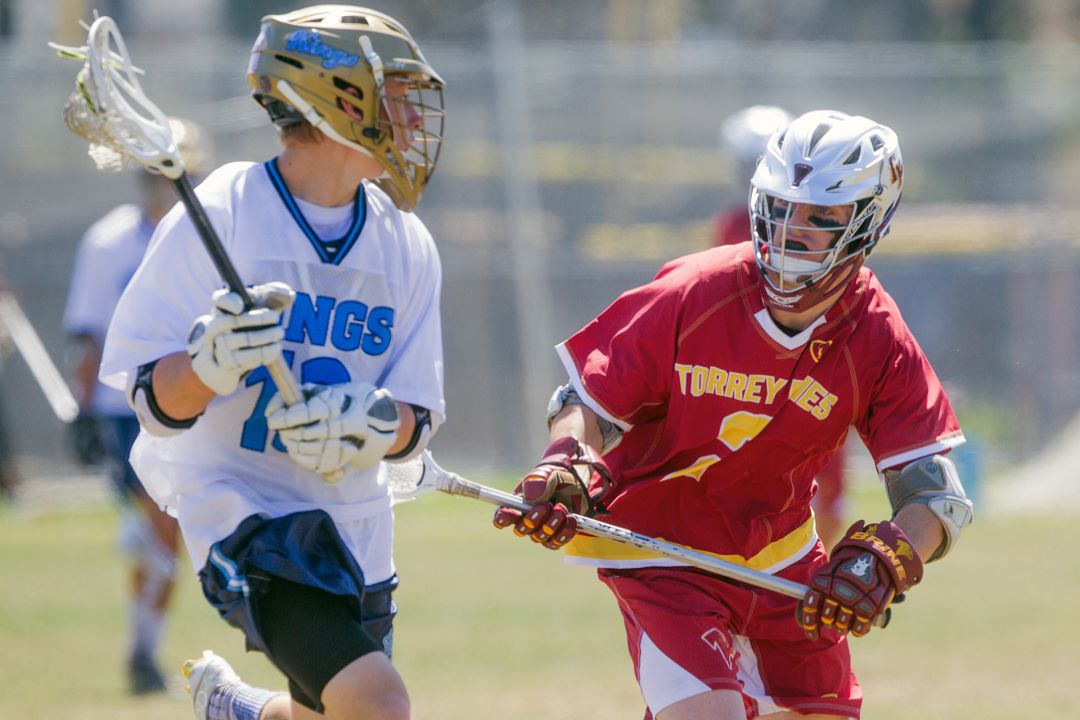 This simple lacrosse ball massage is something you can do by feel and by yourself, so it's an easy way for people to get rid of knots and help loosen tight muscles.
If you aren't sure how many lacrosse balls you intend to purchase, think about how you think you'll use them and determine if you simply need one or maybe a pack of 12 is more ideal. If you're hoping to get a new massage ball or even just a nice rubber ball to toss around inside, you might purchase just one ball. However more often if you're practicing or playing actual lacrosse, you'll benefit by having more and you can generally find a better value in the larger multi-packs.
Lacrosse balls used in leagues almost always need to meet NOCSAE standards which help define them to be within a set of criteria for color, size and quality. Balls that don't meet these NOCSAE standards are better used as practice balls. You will know if a ball meets the standard because it is required to be printed in plain lettering directly on the ball.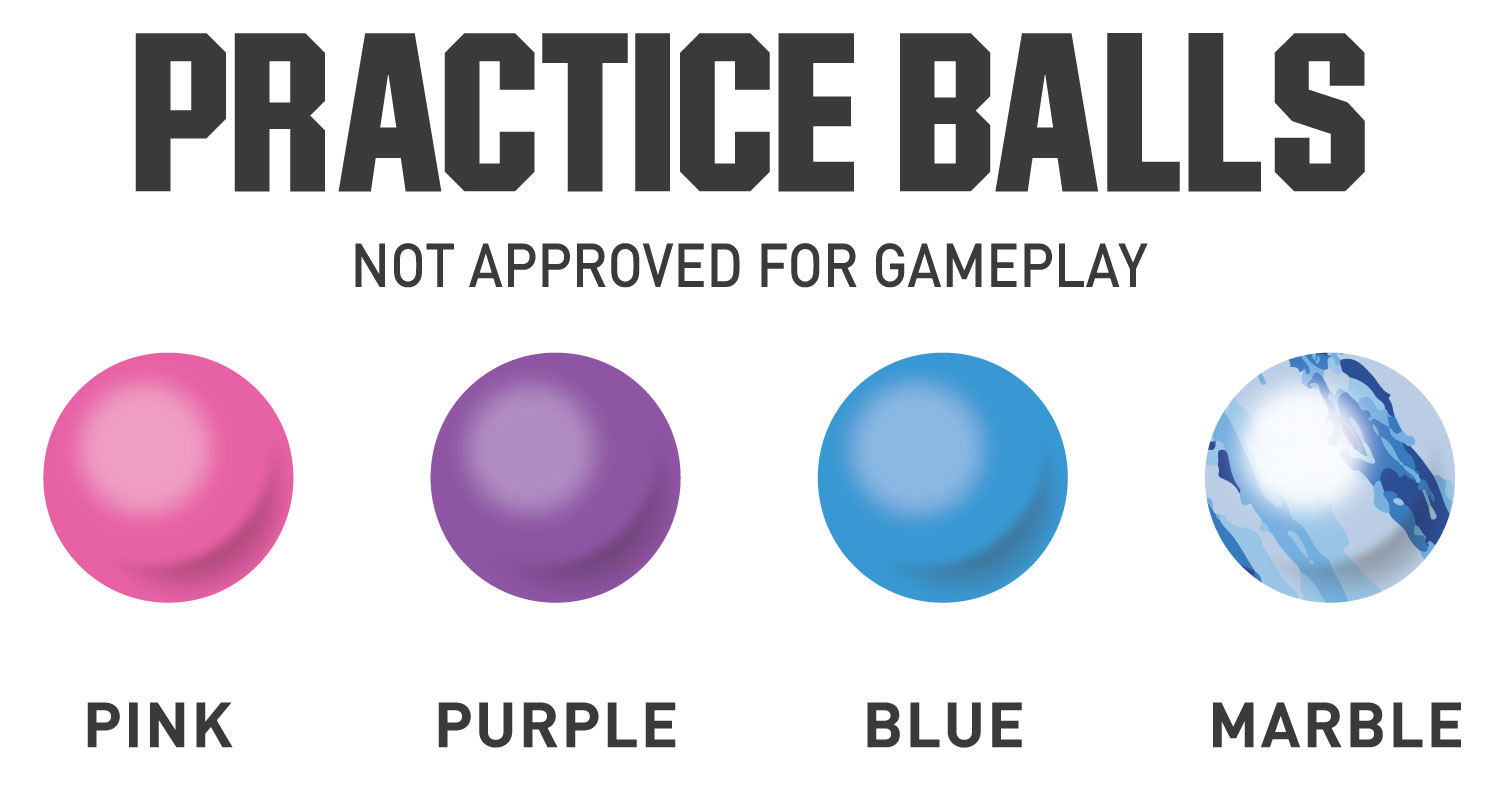 Does Size Really Matter In Lacrosse? – Get Hyped Sports
In every sport, having a large physical presence can either beneficial. Height and size play a large role in lacrosse, both offensively and defensively.
Size does not matter in lacrosse. Speed is more important as it allows players to get around bigger and slower players.
In this article, we will look at each position and why size does not matter in terms of positional play in lacrosse.
Does Size Matter In Lacrosse?
As mentioned, height and weight play a large factor in sports. The correlation between height and weight can play advantages in the items below:
Body Positioning
Physical Dominance
Defending Visual Goals
In lacrosse, height and size have their place within the sport. Let's start defensively, especially with the goalie.
Goalie Size
via Wikipedia
Taller and larger goalies typically will have more success because they're able to cover up more of the net.
However, lacrosse is a unique sport because of how fast the ball travels to the net off of a shot. The player in the net may be large and take up most of the net, but a good majority of the goals are scored on bounces and below the knees.
Having a large upper body and being 6'5 may hurt the goalie, which brings us to our next point of hand speed. If the goalie is tall and takes up most of the net, size becomes irrelevant on shots up close, where they need to swing the stick down as fast as possible.
Hand speed and stick quickness now is the determining factor with goalies. This is why at the higher levels, size doesn't necessarily play a factor with goalies in net, but more of the ability to stop the ball with the goalie stick.
Does Size Matter For Goalies: No
Size On Defense
The next line of defense is indeed the Defense. Whether it be hockey or lacrosse, having a strong defenseman to add another layer of support for the goalie separates good teams from great teams.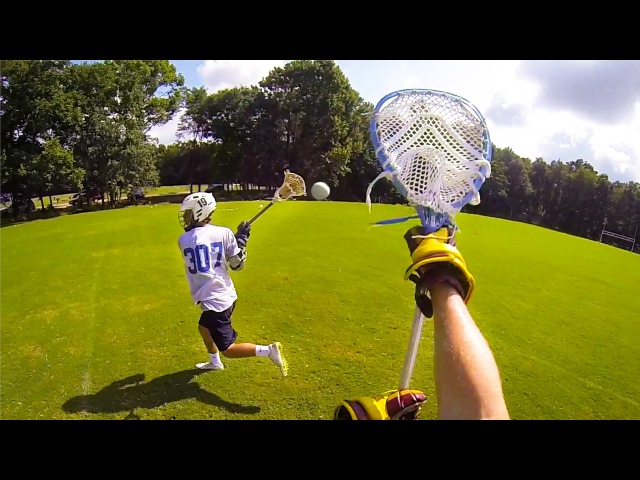 Size does play a bit of a role with defense. The defense has one goal, do not let attackers get clean to the net with a wide-open shot. The way to stop this is by blocking shooting lanes and physicality with the stick.
Drawing from this point, size and height impact as taller defenders have long arms that can poke and jab at a greater distance.
Larger players (in weight) also force players to shoot wider than their intended target.
Where height and size don't come into play is about the footwork. If the player, no matter the size, has poor speed and footwork, it doesn't matter how big they are. Attack players are often small and quick players who can win one-on-one battles.
Height and weight are great for players with above-average footwork and downfield speed; however, lacking these traits could damage height and weight.
Does Size Matter For Defenseman: Dependent On The Footwork
See Our Complete List Of Helpful Lacrosse Articles Here.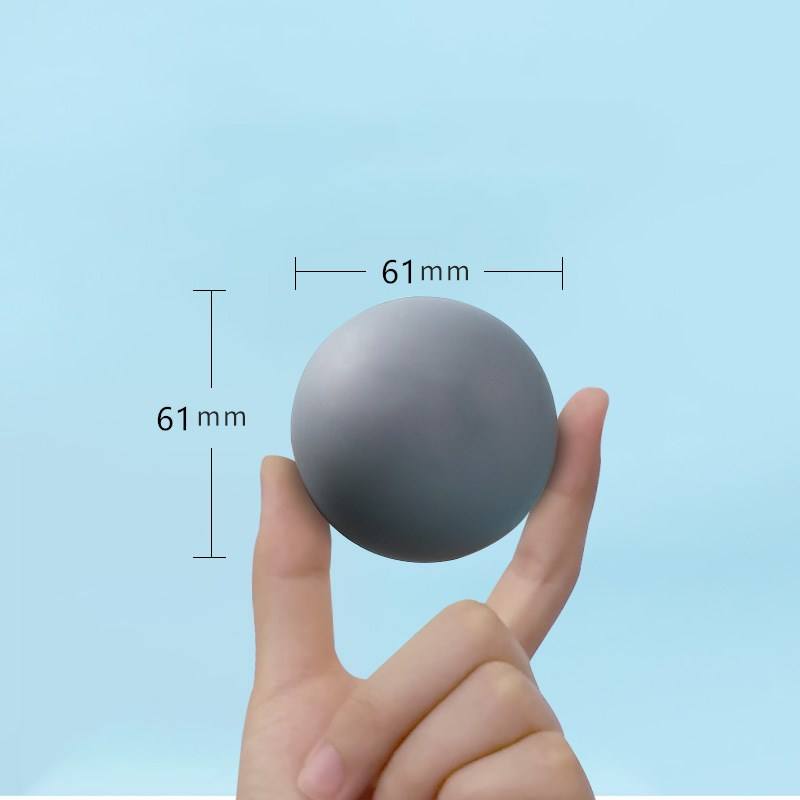 Mid-Fielder Size
Mid-Fielders, similar to those in soccer, need to be dynamic and well-rounded. These players are consistently fighting for ground balls and chasing down streaking attackers.
Height and size don't necessarily come into play with mid-fielders, as they need to have more top-end speed and fast hands then they do mass and inches.
Attack Size
The attack is often the most skilled in both handwork and ball placement. Some great attackers over the years have been Lyle Thompson, Shayne Jackson, Mark Cockerton, & Bryan Cole.
If we take a look at some of the greats and look at their height and weight, we'll see some interesting comparisons.
We took the top 8 scorer's in the attack position for the 2019 MLL season and looked at their height and weight to see if we could find some similarities Here's what we found..
| | | | |
| --- | --- | --- | --- |
| Name | Goals | Height | Weight |
| Lyle Thompson | 46 | 6'0 | 180 |
| Shayne Jackson | 43 | 5'9 | 175 |
| Mark Cockerton | 43 | 5'10 | 185 |
| Bryan Cole | 39 | 6'3 | 175 |
| Ryan Lee | 38 | 6'2 | 200 |
| Colin Heacock | 37 | 6'3 | 210 |
| Bryce Wasserman | 36 | 6'3 | 195 |
| Rob Pannell | 33 | 5'9 | 205 |
Looking at this chart of the top 8 goal scores, there's a wide range of height and weight.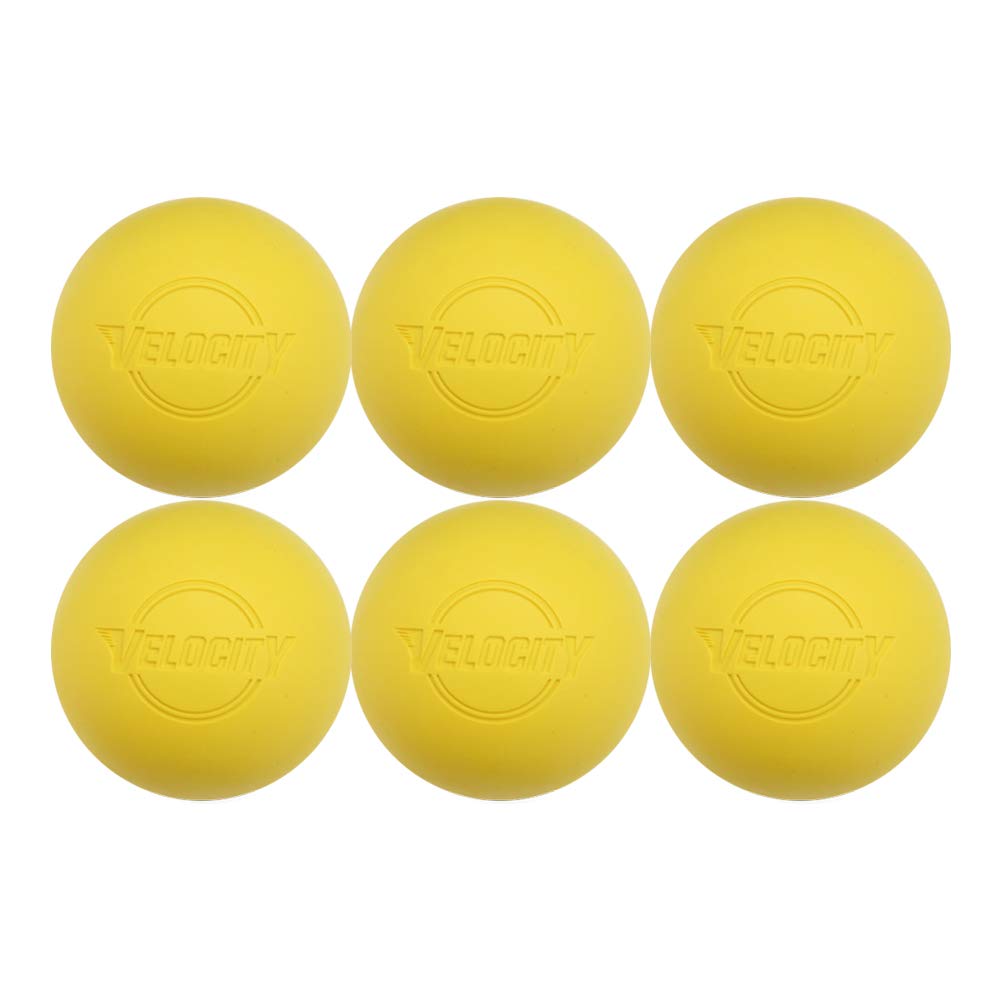 To start, we're seeing a high majority of 6'2 and over players who are averaging a considerable amount of goals. We're also seeing players under 5'10 are higher up on the list.
One thing that's consistent throughout the chart is the weight. No matter the height, players are all hovering around the 200-pound mark.
The attack position is known to get hit, pushed, and jumbled around when they have the ball. It's essential that this position has great balance and a good foundation to absorb contact – all of which these players have.
Does Height & Size Matter For Attackman: No
Does Height Matter In Women's Lacrosse?
Women's lacrosse is essentially the same sport as men's lacrosse from a theory perspective (Put the ball in the net), however the two games are vastly different from one another.
The rules in particular vary; the uniforms are different, even the equipment players wear are different.
One thing that's not different is the notion that height and size matter.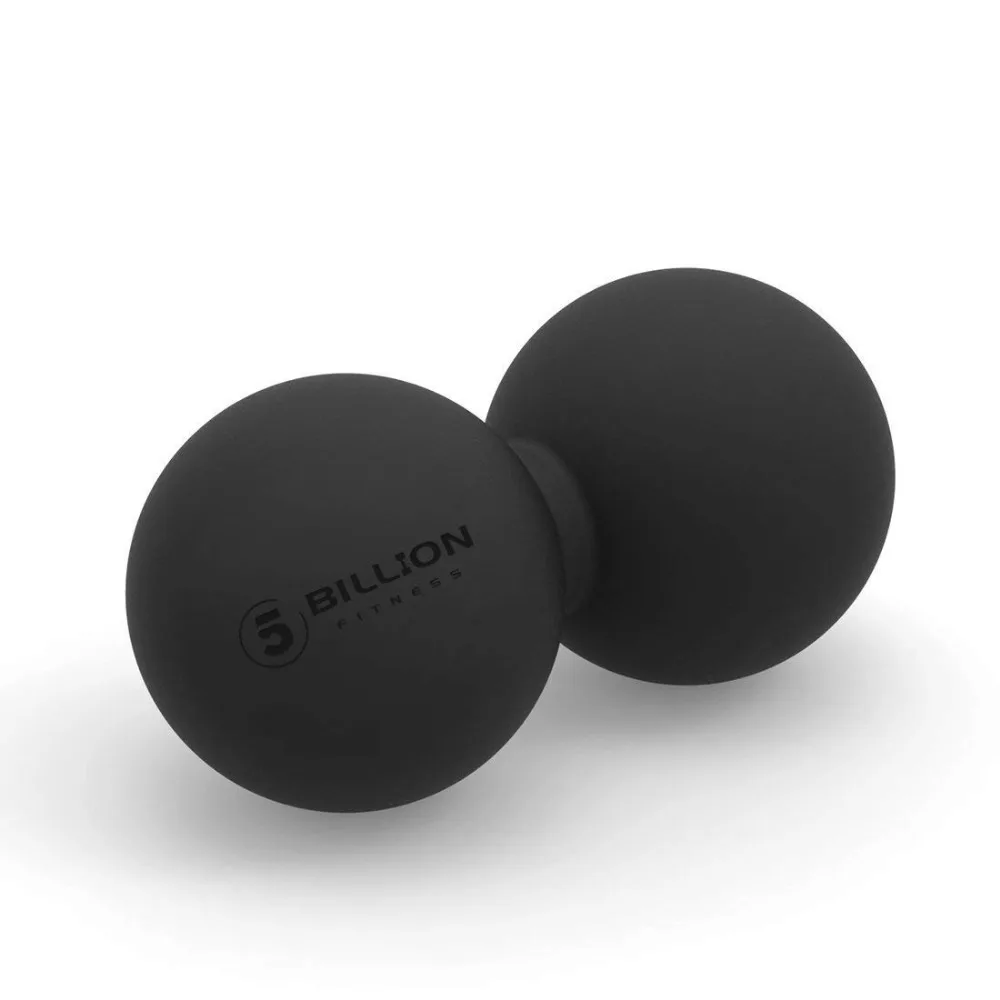 Because women's lacrosse has no contact, players rely strictly on their hand speed and top speed while running.
We often see athlete's in women's lacrosse dominate who are able to effectively maneuver past defenders and effectively maintain position of the ball as they way their way to the net.
Whereas height and size may not matter in men's, it does not play a role in women's lacrosse either, strictly because of the no contact rule.
See Our Complete List Of Helpful Lacrosse Articles Here.
Conclusion
Height and size in lacrosse do not necessarily matter from an overall standpoint, however it does come into play by position. As shown above attack needs to have speed and be able to win 1 vs 1 match-ups, goalies need to be handy with the stick, and mid-fielders need to have speed and a great stick.
Defense however, can benefit from height and size and they can disrupt throwing lanes and shut down penetration from the quicker attack players.
If you're starting out lacrosse and are concerned about your height and weight, don't worry.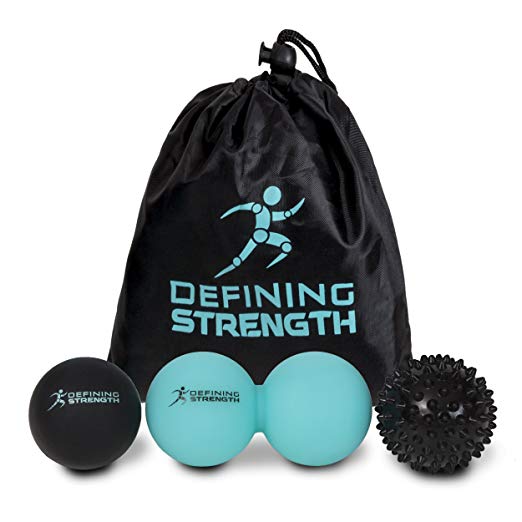 Focus on your hands, footwork, and stick skills. As shown above, smaller players with great handwork can be fantastic attackmen and press the defense for points.
If you're undersized, work on things that you can control (hands, feet) and don't worry about height. If you're taller or more heavy set, focus on the footwork.
Lacrosse Sak Soft Practice Balls Size Over item handling Weight a
Lacrosse Sak Soft Practice Balls Size Over item handling Weight a – Same
Lacrosse Sak Soft Practice Balls Size Over item handling Weight a – Same $244 Lacrosse Sak Soft Practice Lacrosse Balls – Same Weight Size a Sports Outdoors Sports Fitness $244 Lacrosse Sak Soft Practice Lacrosse Balls – Same Weight Size a Sports Outdoors Sports Fitness /interarmy317643.html,Weight,Lacrosse,a,fondacio-asia.org,-,Practice,Same,Lacrosse,Sak,Balls,$244,Size,Sports Outdoors , Sports Fitness,Soft /interarmy317643.html,Weight,Lacrosse,a,fondacio-asia.org,-,Practice,Same,Lacrosse,Sak,Balls,$244,Size,Sports Outdoors , Sports Fitness,Soft Lacrosse Sak Soft Practice Balls Size Over item handling Weight a – Same
$244
Lacrosse Sak Soft Practice Lacrosse Balls – Same Weight Size a
IDEAL FOR PRACTICE – Allows new lacrosse players to feel more at ease and confident. The softer outer fabric is both less intimidating and doesn't hurt as bad if you get hit by a ball.
SAME SIZE AND WEIGHT – Identical size and shape as a regulation lacrosse ball, but softer! Perfect for indoor and gym practices, Sak lacrosse practice balls are safe on hardwood floors and have less bounce with minimal rebounds.
INDOOR AND OUTDOOR – Can be used by all levels of lacrosse players. Soft lacrosse practice balls are great for indoor surfaces, outdoor practices, and training. Bounces less and has minimal rebounds so you spend less time chasing balls and more time training!
SOFTER BALL – Soft design really helps new players of the game. Shock absorbent and softer than regulation lacrosse balls help ease players into learning the movements and mechanics.
GOALIE TRAINING DRILLS – Works very well for indoor and outdoor goalie training drills! Lacrosse Sak balls are easy to scoop up and you'll have less fear of getting hit when in goal.
|||
Lacrosse Sak Soft Practice Lacrosse Balls – Same Weight Size a
2 PCs for EX120-5 excavator high speed solenoid valve 9120292 >
How do you size a lacrosse helmet? – ElectroAnswers.com
How do you size a lacrosse helmet?
To find your circumference, measure around the head about one inch above your eyebrows. Check the measurement against a size chart on a helmet's packaging to find the recommended size. A lacrosse helmet should fit snug on your head. The padding of the helmet should give a firm, even pressure.
When did the Cascade CPX R come out?
July 1st
How do you paint a lacrosse helmet?
Your best bet when it comes to painting a lacrosse helmet is to simply use spray paint. Chances are a nearby hardware or art store will have the color you are looking for. Once you're done spray painting your lacrosse helmet, apply some sort of spray polyurethane for a touch of shine and to protect the paint.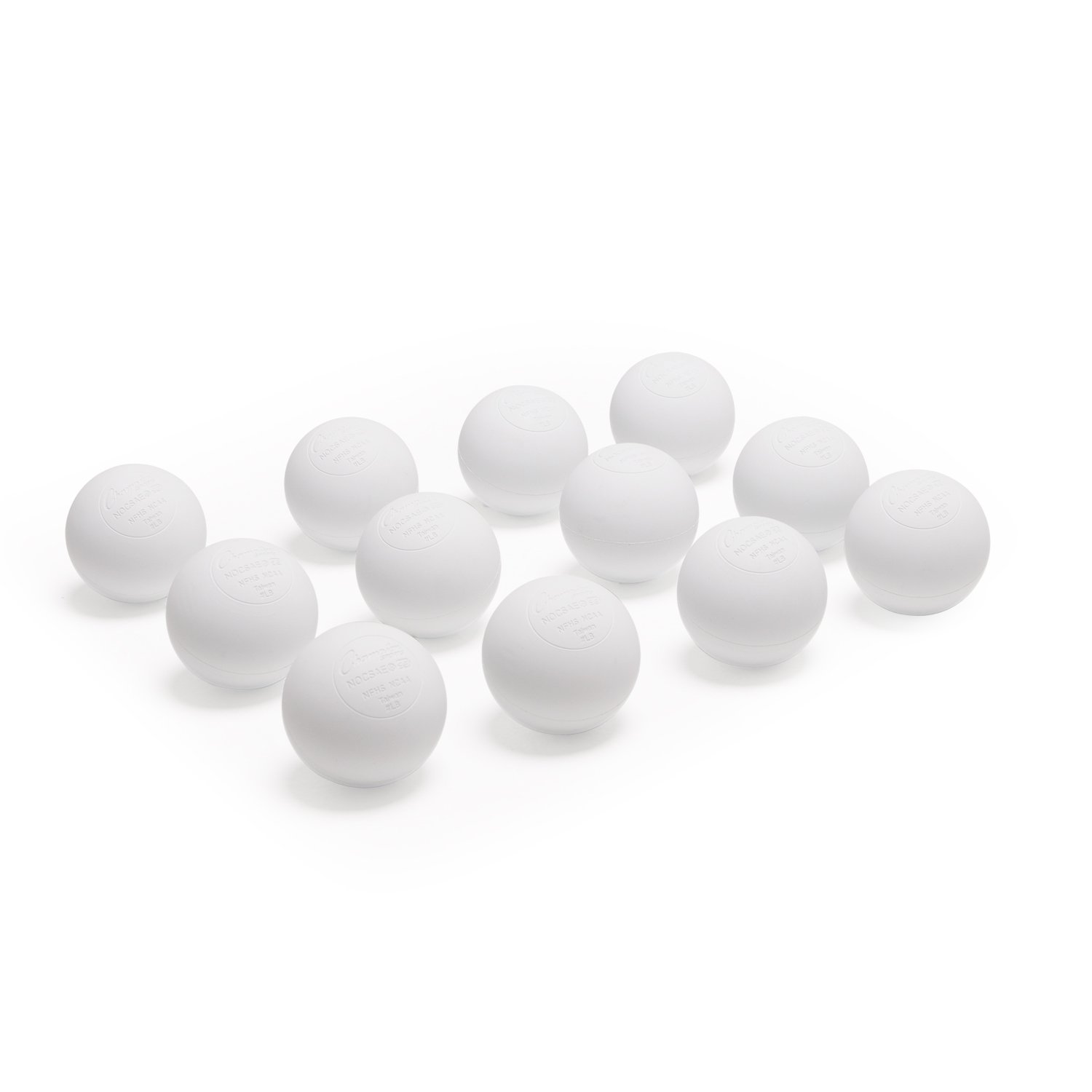 Why do female lacrosse players wear skirts?
Women's lacrosse players wear a skirt as part of their uniform because of tradition. Some MCLA players have no problem with the skirt and actually like it, while others feel very strongly against them. It would be more beneficial to have shorts because the skirt always rides up. Shorts are more comfortable.
Are players allowed to run behind the goal in lacrosse?
UNIQUE RULES Often the offense will position a player behind the goal so that when a shot is made they will be closest to the spot where the ball went out of bounds when the ball goes out of bounds.
What is the size of a men's lacrosse field?
110 yards
Do boys and girls use the same lacrosse ball?
About the Girls Game Girls lacrosse and boys lacrosse, while having some similarities are actually quite different. While the ball is similar in weight and size, the official ball for the boys and girls games are different colors.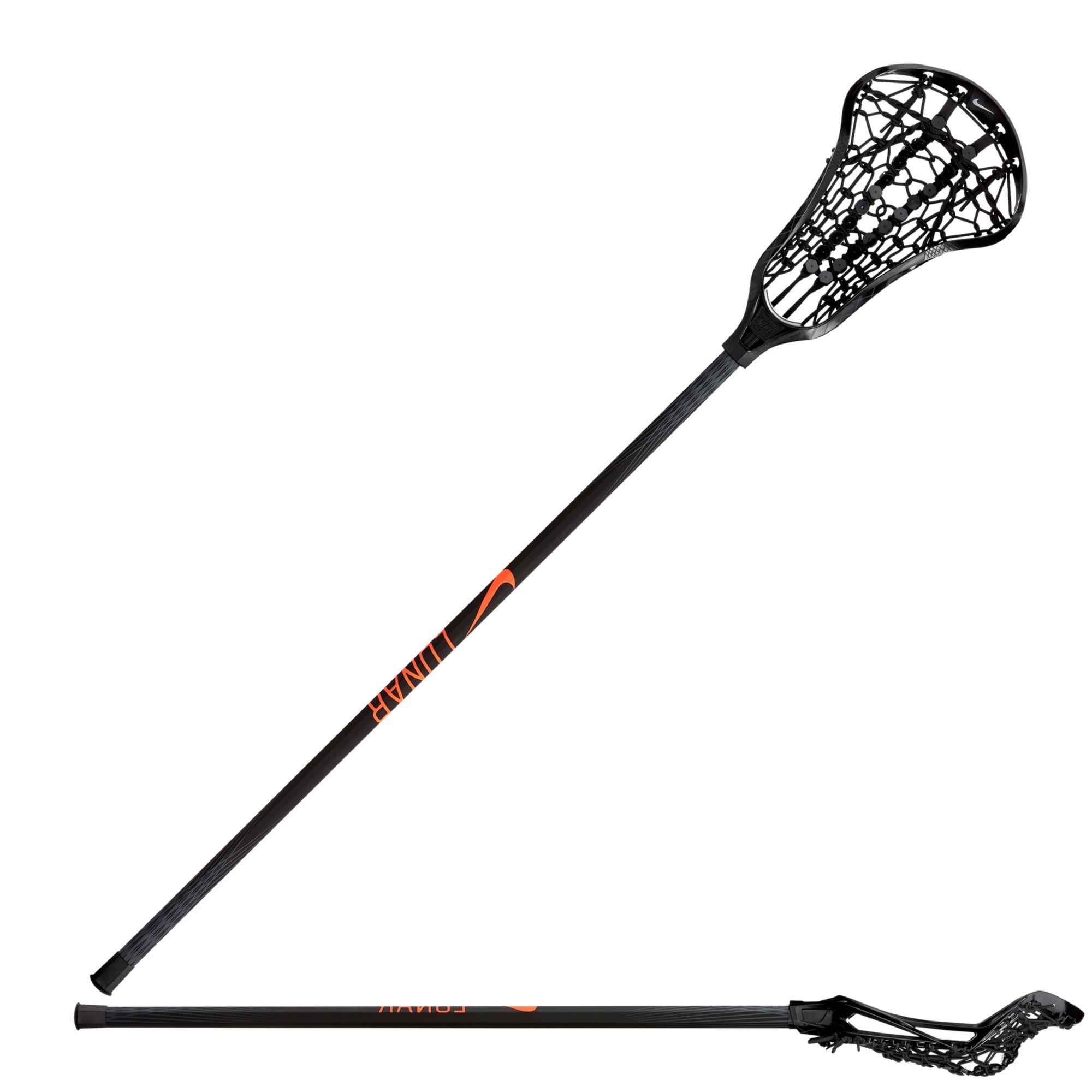 The stick, known as a crosse, is different in length allowed and pocket depth.
What are the 4 positions in lacrosse?
Lacrosse 101: Girls' Lacrosse Positions
Girls' lacrosse is composed of four main positions: attackers, defenders, midfielders, and goalies.
Defenders: In contrast to the attackers, the four defenders work with the midfielders to prevent the opposing team from scoring goals.
What is a lacrosse field called?
Box lacrosse The enclosed playing area is called a box, in contrast to the open playing field of the traditional game.
What does t/o mean in lacrosse?
Turnovers
What does GS mean in lacrosse?
Games Started at Goal
What does cradling mean in lacrosse?
Cradling is using the movement of the stick to maintain possession of the ball without it falling out. Cradling is essential to being able to move around the field while protecting and handling the ball.
What is scooping in lacrosse?
The lacrosse scoop is a technique used to gain possession of the ball when it is on the ground.

Quickly scoop up the ball. Then angle upward to keep the ball forced into the deep part of the pocket and from rolling back out. Now the player can transition to a cradle, pass, or shot, and continue on.
How do I know what size lacrosse stick to buy?
Stick length measurements refers to the combined head and shaft length.
Attack and midfielders need a short stick measuring between 40 and 42 inches.
Defensive and midfield players should try a longer shaft of 52 to 72 inches.
Goalies can have a stick between 40 and 72 inches based on their preference.
How do you measure your hand for lacrosse gloves?
Use a tape measure to measure the distance from where your elbow pads will end to the tip of your fingers. This number equals your glove size.
How are gloves size?
Wrap the measuring tape around your palm, just below the knuckles, not including the thumb. Glove size should be measured in inches. Round up to the nearest half inch.
For Proper Cloth gloves, we highly recommend purchasing a half inch larger size (e.g. if your hand measures 8.5″, purchase a glove size 9).
How do you measure your hand size?
To figure out the length of your hand, measure the distance from the fold in your wrist below the palm to the tip of your middle finger when your hand is flat. In this photo, for example, the hand length is about 7.25″ (or 7-1/4″). You can use your hand size to determine your grip size.
Is 7 inch hands Small?
The average length of an adult female's hand is 6.8 inches….How to choose gloves based on your hand size.
| Hand size (the largest measurement of either length or circumference) | Glove size |
| --- | --- |
| 7 inches | XSmall |
| 7.5–8 inches | Small |
Massage Ball Set 1 Lacrosse Ball Ball 1 Double Lacrosse Spiky Ball for Trigger Point Therapy
Reduce Pain & Avoid Injury: Athletes and runners suffer from tense muscles in their lower bodies.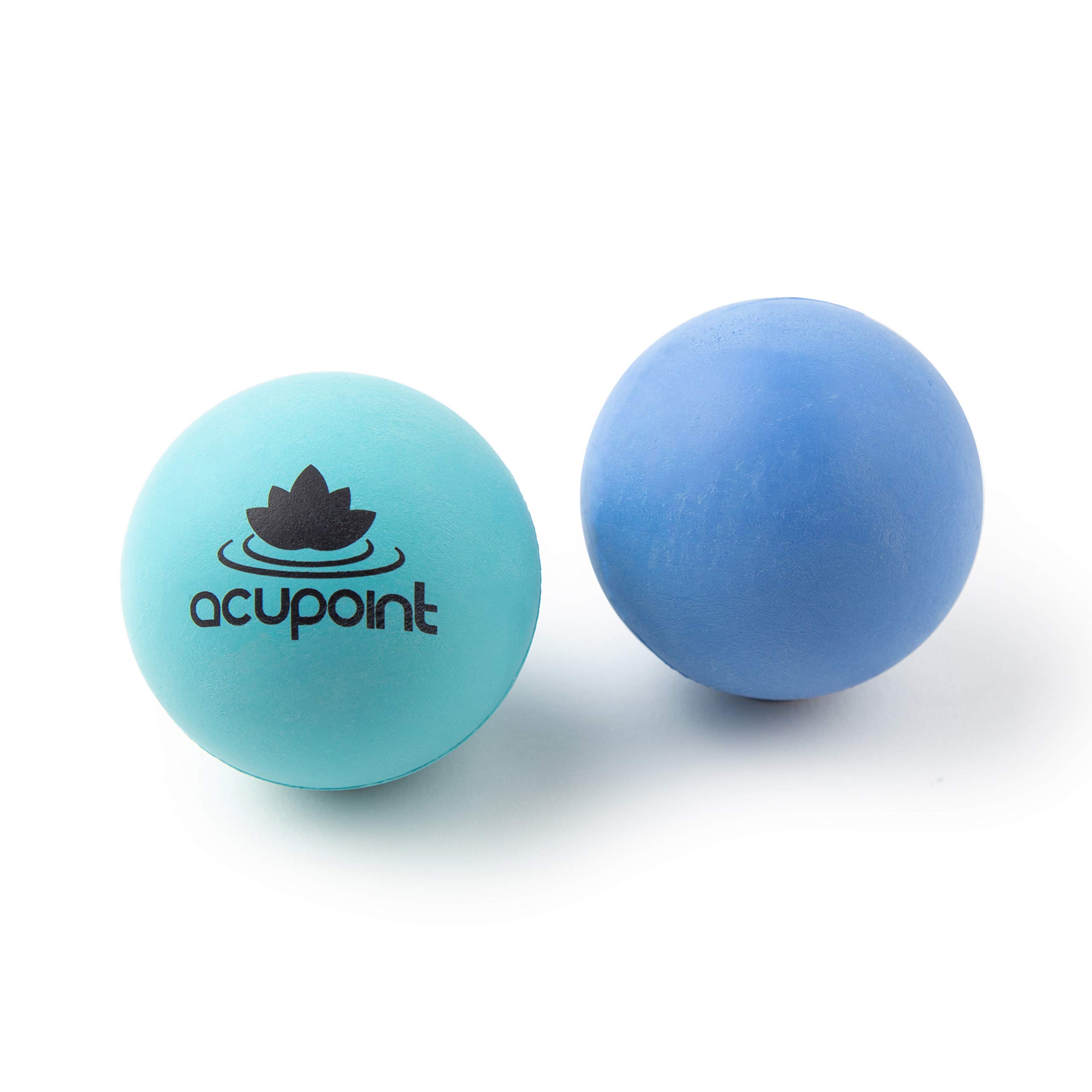 Office workers experience neck, back and shoulder pain. Deep tissue massage therapy applies constant pressure to muscles and connective tissue, relieving tension and relieving pain. Increased Mobility & Range of Motion: Releasing tense muscles increases flexibility and can help the athlete achieve a new personal best.Set of 3 massage balls: Each set includes 3 unique massage balls: The lacrosse ball is designed to massage the legs and shoulders. Double Lacrosse ball targets stiffness in the back chain: Back, neck, thigh and calf. The spiky ball increases circulation to the fingers and toes. Myofascial massage is easy to move: Ideal for busy people who travel massage balls. You can massage deep tissue and reach the trigger point therapy performance in your hotel room or gym on the road.Products made from environmentally friendly materials for your safety Item Description: On-Go Fitness & Pain Relief – Designed to travel with ease, its the easiest way to make your body feel better everywhere roll and stretch your muscles from head to toe in Pilates, Yoga, Crossfit, Gym, Office, Home, Airplanes, and daily commutes Knots.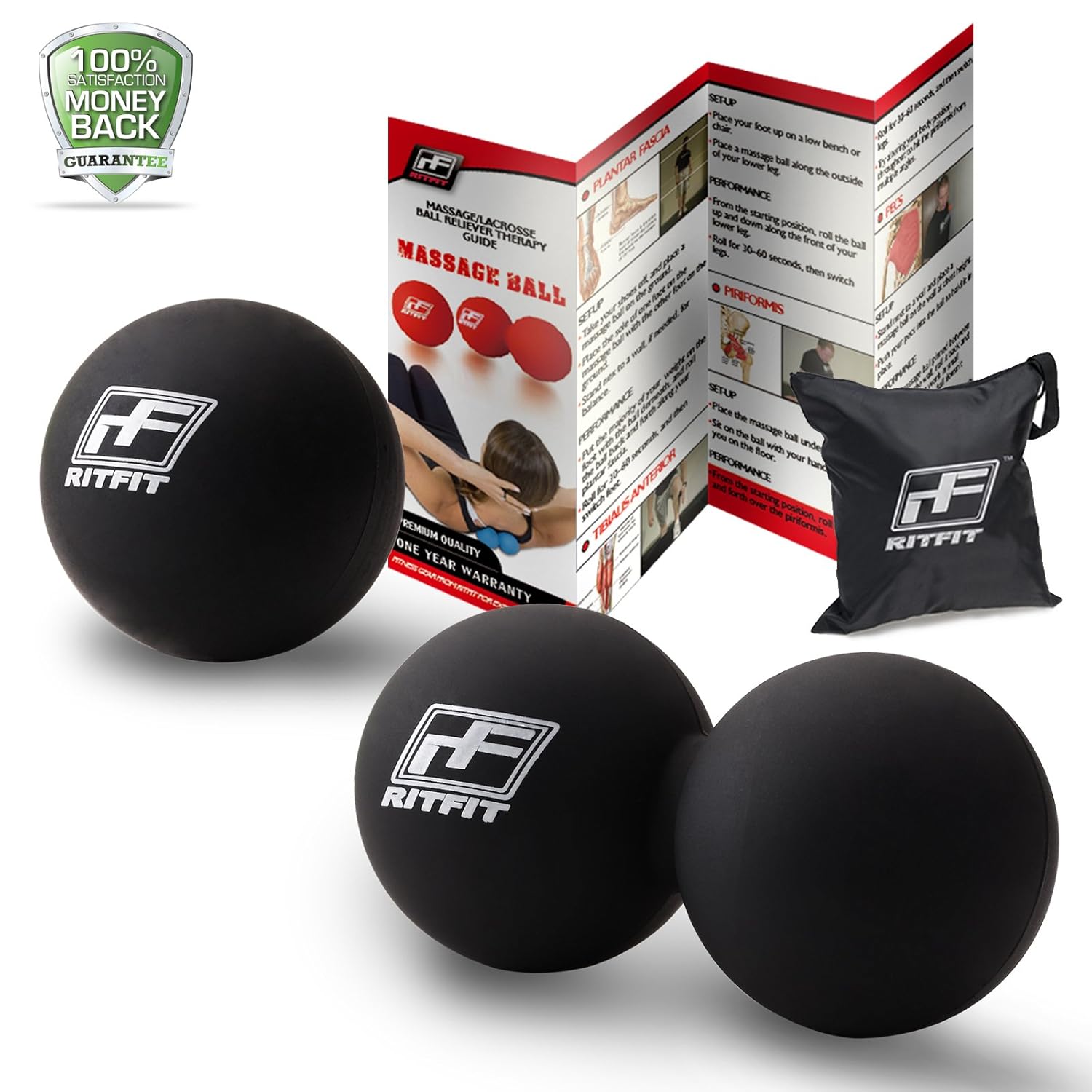 Item name: Massage ball set Materials: Mitteldichtem Epp + PVC Color: Photo color The size: Double Lacrosse Ball 17 Length X 8cm Diameter (Black) Lacrosse ball with a diameter of 8 cm (Black) Spiky Ball8 cm DiameterRed Plastic bag: 1 x Lacrosse Balloon – Black 1Xdouble Lacrosse Balloon – Black 1Xspiky ball red 1Xnylon bag Above content pack only, other products are not included.Note: Light shooting and different displays may cause the color of the item in the picture to be slightly different from the real thing. The measurements allowable error is 1-3 cm. "
Product type: Fitness balls
Ball sizes for different sports, 2016
Balls for soccer, volleyball and other team games differ in shape, weight, texture and size. Even inside of the same sport, several standard ball sizes can be accepted – for children and adults, men's and women's competitions.
There are 5 size standards among soccer balls:
Size 1. Usually these are balls for advertising, with inscriptions and logos of sponsoring companies and manufacturers. Synthetic materials, 32 panels, structure and shape like sports balls. Circumference – 43 cm.
Size 2. Children's ball, which is used by coaches to teach the younger group at the age of 4-7 years. Material – synthetic, 32 or 26 panels, weight – 283.5 g, circumference – 56 cm.
Size 3.Training for children from 8 years old. 18, 26 or 32 panels, synthetic or PVC, weight 340 g, circumference 61 cm.
Size 4. Training ball for children from 12 years old, and sports ball standard for futsal . Material – leather or synthetic, weight – 369-425 g, circumference – 63.5 cm.
Size 5. Standard adopted by FIFA for all official competitions for children over 12 years of age and adults. Weight – 410-450 g, circumference – 68.5-70 cm.
Size 5.Weight – 260-280 g, circumference 67-68 cm.
Size 4. Weight 240-260 g, circumference 62-64 cm.
For Beach Volleyball Ball standard size 5, 260-280 g, circumference 66-68 cm.

All balls are divided into 4 groups, depending on the level of the competition:
Size 3. Children's basketball, weight 283-310 g, ball circumference – 55-57 cm.
Size 5. Junior competition. Weight 450-500 g, circumference 68-73 cm.
Size 6. Women's basketball. The size of the ball is 510-567 g and 72.4-74.7 cm in diameter.
Size 7. Men's basketball. Ball weight – 560-650 g, circumference – 75-78 cm.
Size 1. Children: boys 8-12 years old and girls 8-14 years old. Ball weighing 270-280 g and a circumference of 50-51 cm.
Size 2. Girls over 14 years old and boys from 12 to 16. Ball 325-350 g, circumference 54-55 cm.
Size 3. Boys over 16 and adults.Weight – 425-475 g, circumference – 58-59 cm.
Material – synthetics, rubber (leather absorbs water, therefore it is not suitable). Size Standards:
Size 4. Women's teams, weight – 400-450 g, circumference – 65-67 cm.
Size 5. Men's teams, weight – 400-450 g, circumference –
62.5-63.5 cm.
Rugby ball size
The rugby ball has an elliptical shape. Material – synthetic or leather.Sizes for adult players – No. 5: a ball weighing 410-460 g and a circumference of 58-62 cm in the narrow part and 74-77 cm – a circumference along the length.
American Football Ball Size
The size of the American football ball adopted for official competitions is 397-425 g and a circumference of 54 cm in a narrow place and 72.4 cm in a circumference in length.
Tennis ball size
Tennis balls can differ in material: harder ones increase speed, the addition of rubber increases the rebound.Tennis ball standard – 57.6-58.5 g with a diameter of 6.3-6.6 cm.
Table tennis (ping-pong) ball size
Weight about 2.7 g, diameter 40-40.5 mm.
Massage Ball Set 1 Lacrosse Ball + 1 Double Lacrosse Ball + 1 Trigger Point Therapy Spiked Ball – Release tight muscles and 2
Set 2: 1 2-in-1 Foam Roller and 1 Lacrosse Ball – black + 1 double lacrosse ball – black + 1 barbed ball – red + 1 nylon bag
Dimensions: outer roller 33 cm length x 14 cm diameter – black insider roller 33 cm length x 5 cm diameter
Color: black
Materials: Mitteldichtem EPP / Mitteldichtem EPP + PVC
This is a high quality training product for yoga or Pilates.It is suitable for extending post-workout cooling exercise and helps relieve muscle pain and tension. The highest quality foam roller. It is made of Mitteldichtem EPP foam rubber, a soft yet flexible material that can be easily wiped clean after use. It weighs less than half can also be standard foam rollers and can therefore easily be moved around.
Item Description:
ON-THE-GO Fitness and Pain Relief – Designed to Travel Easily, This is the easiest way to make your body feel better anywhere! Twist and stretch muscle knots from head to toe in Pilates, Yoga, CrossFit, Gym, Office, Home, Airplanes, and Daily Hiking.
Product Name: Massage Ball Set
Sizes:
Double Lacrosse Ball: 17 Length x 8cm Diameter (Black)
Lacrosse Ball: 8cm Diameter (Black)
Spiked Ball: 8cm Diameter (Red)
Product Description:
Suitable for physical therapy: great tool for strengthening weakened muscles after injury, yoga, pilates and crossfit. 2 rollers: 1 large roller and 1 smashing roller. Use for multiple areas including the lower, upper back, neck, calves, lower legs, braces, braces, and chest.
Item Name: 2-in-1 Foam Roll (Bahamas)
Size: Outer Roller: 33cm Length x 14cm Diameter
Insideroller 33cm Length x 5cm Diameter
Package:
1X 2-in-1 Foam Roller
1X Lacrosse Ball – Black
1X Double Lacrosse Ball – Black
1X Spiky Ball – Red
1X Nylon Bag
Above package only, other items not included.
Note: Light and different displays may cause the color of the item in the picture to be slightly different from the real one.The measurement allowed error is +/- 1-3cm.
About updating the tracking number:
If your tracking number is not logistic information, as thousands of parcels are sent to foreign countries, logistic companies do not update the logistic information, please contact us the first time, please do not open the dispute directly. We are the first time for you to decide!
Delivery time:
All product we can ship within 5-8 working days, usually we according to customer order time for packing and shipment, we must check the quality of the goods carefully before shipping, so it will take some time for processing.
Delivery time:
Due to force majeure factors: hurricanes, rain storms affect flights. Which leads to delays in logistics. We are honest sellers, will not let you get lost. Please give the logistics company a little time to process, we are waiting for the package to reach your side.
If your logistics information arrives at the local post office:
If the local post office does not contact you, please contact the local post office as soon as possible to receive the package.Otherwise, if you receive your parcels overtime, the local post office will return your parcel, which is a reason for self-responsibility.
Protection time is running out:
When we finished shipment, if the product protection time is running out, please extend the product protection time by yourself or contact us, please do not open a dispute directly.
Import duties:
Taxes and charges are not included in the item price or shipping charges. The buyer is responsible for these costs.Import duties, taxes and charges are not included in the item price or shipping charges. These costs are the responsibility of the buyer
When you receive the goods, if there is any problem, please contact us and do not open a dispute directly.
We promise we will give you a satisfactory solution after we confirm it. We will also give you a positive rating. We sincerely invite you to leave us a positive feedback
Overall Detailed Selling Rating (DSR) 5 Stars
.When you showcase your good images on our feedback area, please send a message to tell us, together with the next order, contact me, there will be additional surprises.
When ordering $ 100 more than at the same time, we can send DHL, EMS, UPS for free, become our vip customers, enjoy the added benefit for life.
Question: How can I track my parcel?
A: You can track your parcel on the following website using your tracking number: www.17track.net/en (Copied to the browser to open)
Q: How does Retail or Wholesale to offer a wholesale price if I have a lot of items?
A: If you need to buy many items at the same time, please contact me. I will offer you a competitive wholesale price.
Question: How can I pay for my order?
A: AliExpress supports Visa, MasterCard, Maestre Debit Card, Western Union, and bank transfer.
If goods are damaged we must be contacted within 24 hours of receipt.
If this item is in your possession more than 7 days, it is considered used and we will not issue you a refund or replacement. If you are not satisfied when you receive your item (incorrect, damaged, defective, or not as described), please return it within 7 days for a replacement or money back.
For any personal reasons (choose no confidence or I no longer need this item), return shipping costs will be the responsibility of the buyer. We do not accept any items with odors (perfume.Smoke, etc.)
All items MUST be returned in their original packaging. In addition, you MUST PROVIDE your package tracking number, specific reason for the return, and your order number.
Ball sizes
Ball sizes
Sizes of soccer balls:
Footballs size 1 – balls are used as souvenirs or for advertising campaigns and promotions with logos and inscriptions on them. The circumference is no more than 43 centimeters.
Footballs size 2 – This size ball is used for the training process of children from 4 to 7 years old. The weight of such balls does not exceed 283.5 grams, the circumference is no more than 56 centimeters.
Football balls size 3 – used for training children from 8 years old. Weight is no more than 340 grams, circumference is no more than 61 centimeters.
Soccer balls size 4 is the standard for indoor soccer and football training for children from 8 to 14 years old for big soccer.Weight from 369 to 425 grams, circumference – from 63.5 to 66 centimeters.
Size 5 soccer balls are the standard FIFA competition balls. They are used for training and games of football players aged 12 and over. FIFA requirements for size 5 balls: weight from 410 to 450 grams, circumference – from 68.5 to 70 centimeters.
Also, for training processes, lightweight and weighted soccer balls are used, as well as soccer balls with an offset center of gravity, which may differ in weight and circumference from standard sizes.
Soccer Ball Standards FIFA
Football size 5
Football size 4
Futsal size 4
Certificate
Fifa Quality PRO
Fifa Quality

Fifa Quality

Fifa Quality PRO

Circumference (cm)
68.5-69.5
68-70
63.5-66
62.5-63.5
Weight (g)
420-425
410-450
350-390
410-430
Volleyball sizes:
Volleyballs Size 5 are standard volleyballs.Weight from 260 to 280 grams, circumference – from 65 to 68 centimeters.
Volleyballs size 4 – used to train children. Weight from 240 to 260 grams, circumference – from 62 to 64 centimeters.
In addition to standard balls, volleyball uses lightweight and weighted balls and balls on stretching, which differ in weight and are used for the training process.
Beach Volleyball Size 5 – Produced in one size.Weight from 260 to 280 grams, circumference – from 66 to 68 centimeters.
Futsal ball sizes:
Futsal balls size 2 – designed for the smallest children under the age of 9 years. Weight is about 290 grams, circumference is about 50 centimeters.
Futsal balls size 3 – designed for training children 12-13 years old. Weight from 350 to 370 grams, circumference – from 57 to 59 centimeters.
Futsal balls size 4 – also designated by some manufacturers as "Futsal size".This is the standard size for futsal balls. Weight from 400 to 440 grams, circumference – from 62 to 64 centimeters.
Handball sizes:
Handballs size 0 (Mini) is a category of balls intended for children under 8 years of age. Weight from 240 to 260 grams, circumference – from 47 to 48 centimeters.
Handballs Size 1 (Lille) – Balls for boys (8-13 years old) and girls (8-14 years old). Weight from 270 to 280 grams, circumference – from 50 to 51 centimeters.
Handballs Size 2 ( Junior) – Handballs for women's teams and men's teams (under 16 years old). Weight from 325 to 350 grams, circumference – from 54 to 55 centimeters.
Handballs Size 3 (Senior) – Balls for adult athletes. Weight from 425 to 475 grams, circumference – from 58 to 59 centimeters.

Basketball sizes:
Basketballs size 3 – for children.Weight from 300 to 330 grams, circumference – from 56.0 to 58.0 centimeters.
Basketballs size 5 – balls for junior teams and children under 12 years old. Can also be used for mini basketball. Weight from 470 to 500 grams, circumference – from 69.0 to 71.0 centimeters.
Basketballs in size 6 are standard for women's teams and youth under 16. Weight from 510 to 567 grams, circumference – from 72.4 to 73.7 centimeters.
Basketballs, size 7
– Standard for professional men's competition.Weight from 567 to 650 grams, circumference – from 74.9 to 78.0 centimeters.
Water polo sizes:
Size 5 Water Polo Balls ("Official", Men) is the official size ball for international competition for men, approved by FINA. Weight from 400 to 450 grams, circumference – from 68 to 71 centimeters.
Water polo balls size 4 ("Compact", women) is the official ball size for international competitions for women, approved by FINA.Weight from 400 to 450 grams, circumference – from 65 to 67 centimeters.
Water polo balls size 3 (" Intermediate", youth) – designed for girls up to 14 years old and boys up to 12 years old. Weight from 340 to 380 grams, circumference – from 61 to 63 centimeters.
Water polo balls size 2 (" Junior", children) – for children under 13 years old. Weight from 300 to 340 grams, circumference – from 58 to 60 centimeters.
Water polo balls size 1
– for children up to 9 years old. Weight from 300 to 340 grams, circumference – from 50 to 51.5 centimeters.
Rugby ball sizes:
Rugby balls in sizes 1 and 2 are souvenir balls for advertising campaigns and gifts.