Powell lacrosse: Team Sales » Powell Lacrosse Sticks
Powell Lacrosse Sticks & Gear We Highly Recommend
Lacrosse All Stars is proud to be officially partnered with Powell Lacrosse Sticks, an authentic lacrosse company that's been diligently innovating the game ever since its inception.
Today we bring you a closer look at the top products from Powell Lacrosse, including two awesome BOGO deals. Get in on the action now:
The SWITCHBACK™ Complete Stick comes with a hand strung Pioneer head in the color of your choice with white Frontier Mesh and will be CERTIFIED GAME-READY BEFORE IT LEAVES OUR DOORS. Made from high performance proprietary 7U1 material the Switchback is light, durable and available in seven different colors that are sure to match just about any team combo out there. Put a Pioneer on a Switchback and it's lights out!
The MIGHTY BLACK PRO™ Complete Stick comes with a hand strung Pioneer head in the color of your choice with white Frontier Mesh and will be CERTIFIED GAME-READY BEFORE IT LEAVES OUR DOORS.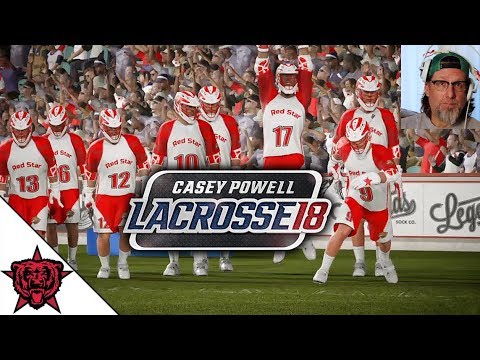 The Mighty Black PRO is still incredibly light, but now it's also incredibly stiff, with zero flex, giving you both the power AND consistency you crave out of a composite shaft. Light, strong, and stiff. The Powell Mighty Black Pro is next level composite technology.
The BLOODLINE PRO™ Complete Stick comes with a hand strung Pioneer head in the color of your choice with white Frontier Mesh and will be CERTIFIED GAME-READY BEFORE IT LEAVES OUR DOORS. The Bloodline PRO Shaft features a new variable wall, which makes our most premium even stronger, while keeping it light and perfectly stiff.
Design your custom Powell Lacrosse Sticks exactly the way you want them. Your head will be strung with the Powell Pocket by a certified member of the Powell String Team. You'll also have the option to add on the shaft of your choice and a custom colored end cap.
Uniquely woven from low stretch polyester fibers right here in the United States, this ten diamond weatherproof performance mesh piece is among the lightest and toughest in the world.
Coming in at just 24 grams Frontier Mesh is pliable yet substantial. It's made to play and made to play hard. The combination of high end fibers and an extensive all-terrain coating process creates a hold that stringers can sculpt and players can rip with.
Whether you are hiking a mountain, playing in a game or just wanting to look good – these Powell crew socks will do the trick. Moisture wicking material along with reinforced heel and toe fabric make this an incredibly comfortable and versatile sock. Available in a wide range of colors.
The Switchback Lacrosse Gloves provide the ultimate connection to your stick and feel broken in and ready for play, right from day 1.The silky smooth AxSuede palms, lightweight and tough protective materials, and the FlexZone along the knuckles create the ultimate glove for function and feel. Whether they are black, white, or a custom team order, put on a pair of Switchbacks and feel the real!
CLICK HERE FOR CONNOR WILON'S SWITCHBACK GLOVES REVIEW
Kit up with a new Switchback Player Pack.

You get a Switchback Complete Stick in the configuration of your choice and a pair of Switchback Gloves.
Learn more about Powell Lacrosse Sticks at PowellLacrosse.com.
Powell Lacrosse Releases New Innovative Mesh and String Kits
Manlius, NY – Powell Lacrosse has released their newest stringing products to the lacrosse world, and exploring the field with Powell just got a lot more exciting!
With Powell's new Border Mesh and Deluxe Edition String & Shooter Pack, the mesh game is taking a big step forward. The Border Mesh is something new entirely and a game changer, while the strings provide more high quality options and choices than anything else currently available to our sport.
Powell's Border Mesh takes design and detail to a different level. It looks like a high quality, but somewhat standard, piece of mesh at first glance, but when you pick it up, and take a closer look, the impressive details really start to emerge.
The perfectly hexagonal diamonds are even across the mesh, and the weaving is nice and tight, but what REALLY stands out is the thickness of the weave on the outside of the mesh versus the thickness on the inside of the mesh.
That's right, Border Mesh has a hybrid density design, meaning it has a thicker outside weave, and a thinner inside weave, and this is what creates that soft center channel with ease, no matter how the stick is strung. By using slightly less material in the middle of the mesh, "feel" is increased dramatically, without adding any problems with whip, all while giving you all the hold and power in the world. Being able to dangle and still throw a nice, crisp pass or nail a top corner shot just got a lot easier!
Chris Bocklet, with 13 goals and 5 assists in only 5 games so far during the 2017 season of Major League Lacrosse, has been using the mesh this season, and was effusive on the benefits of the product:
"I have been using Border Mesh all season and the comfort that you can feel right away from the channel is unlike anything I have ever used.
That, combined with the consistency and power of this mesh, has taken my game to another level this season. Border Mesh has been the perfect compliment to my game."
Complimenting the game changing Border Mesh is Powell's new String & Shooter pack. The fresh seal packaging is innovative, and the string quality is really high. The shooters are that perfect blend of soft and snaggy, but the best thing about the pack is the sheer diversity of what you get.
3 "cotton" shooters, 2 shooter cords, a bunch of sidewall, and a bottom lace is all pretty standard for any stringing pack. Powell has all of that, but on top of "standard", you also get two additional sets of "paracord", in differing thicknesses, allowing for endless stringing options. Thicker or thinner strings can push the mesh to the inside more or less, so depending on what head you choose, Powell has you covered! On top of that, any Powell head you buy can be strung up with these same high quality materials, with Powell's top-rated custom pocket, with Border Mesh OR Powell's more standard Frontier Mesh.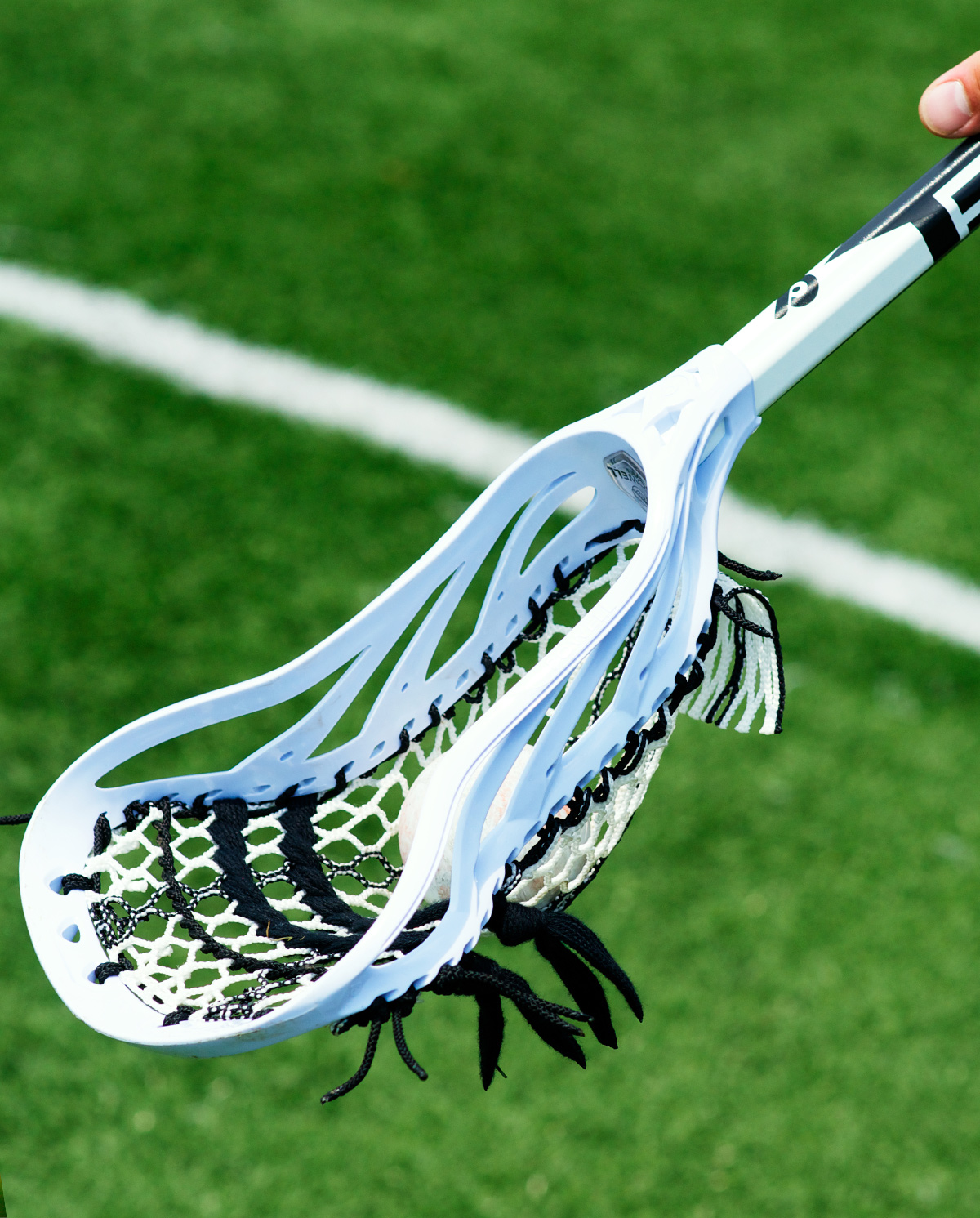 Border Mesh is changing expectations when it comes to what a soft center channel should be. The Powell String & Shooter pack provides the highest quality, and the most options available – it really is all the strings you need!
String up a pocket with these new Powell products and it's a bonafide guarantee you'll be impressed. Look better, last longer, and play your best. Powell's new stringing products will help you get there, and stay there.
Check them out here: powelllacrosse.com
About Powell Lacrosse
We are Powell Lacrosse. We are different. Our team of fun seekin' dream chasin' people is driven by our extreme passion and pure love for the sacred sport. Our decisions aren't made sitting around the boardroom conference table — they're made barefoot in the backyard with smiles on our faces and lacrosse sticks in our hands. We take tremendous pride in honoring a sport the Native American's created by presenting and preserving its positive culture and community.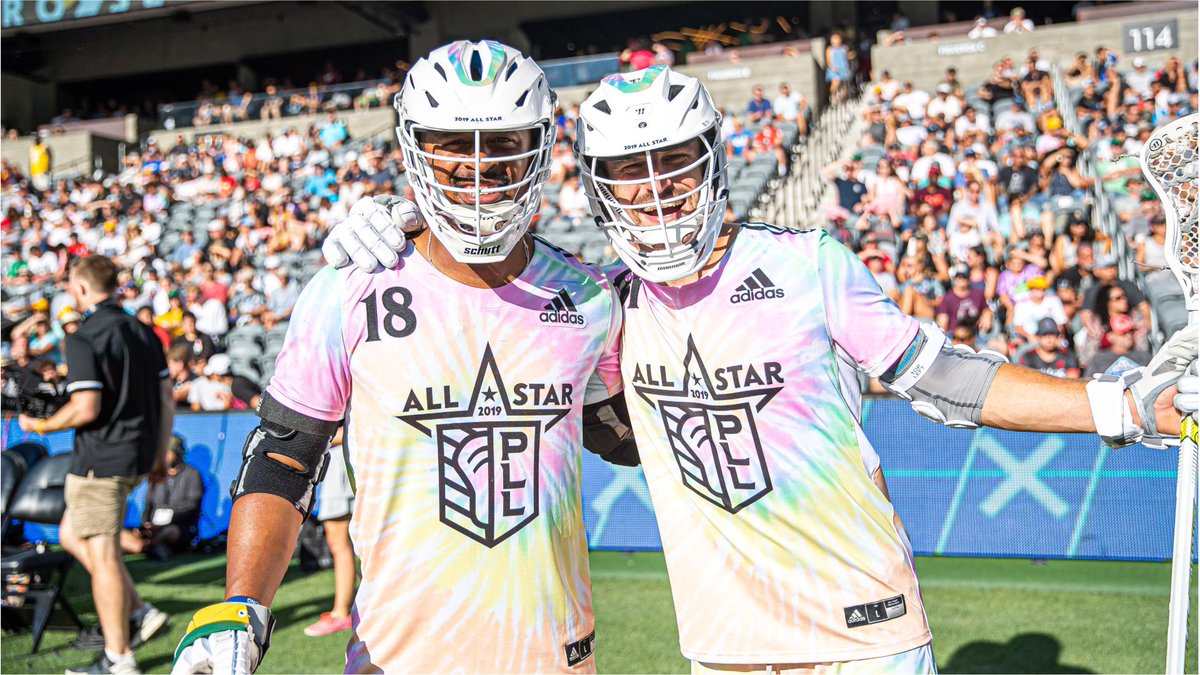 Every detail, no matter how small, is given serious thought and is aimed at creating the most personalized, innovative and satisfying shopping experience possible.
We love lacrosse and feel extremely fortunate to have it be a part of our lives. It's our life long journey through backyards, tailgate parties, tournaments, preseasons, post game campfires, practices and championships that provides us a strongly rooted foundation for our product creations. See you out there on the lacrosse trail — Explore the Field.
Former SU legend Casey Powell is now coaching at Northwestern
While coaching at Saint Andrew's School in Florida, Casey Powell brought his travel team to a pair of August tournaments in upstate New York. The first weekend, players arrived with their families in Camillus, New York. Then, they accompanied Powell to Lake Placid for its annual lacrosse summit of former college and professional lacrosse players.
Along the way, Powell took the team through Carthage, New York, where he grew up.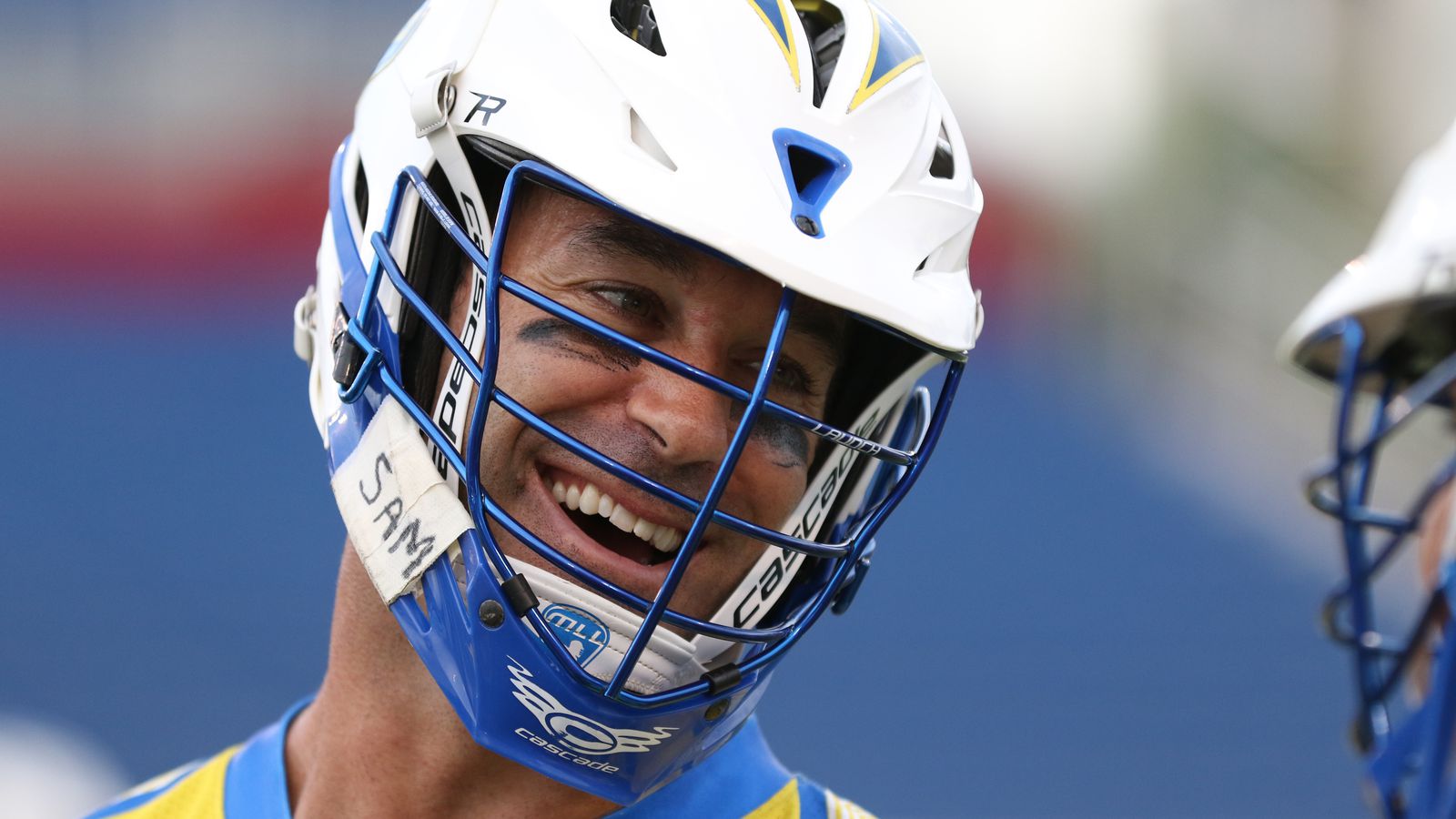 He wanted to show the players a lacrosse culture he was introduced to, one that followed Powell to Syracuse for college. Because Powell noticed that in Florida, that same culture wasn't there. Powell's life was transformed by lacrosse, and he wanted to share his knowledge of the game, he said.
"It was definitely something that I knew I wanted to do from the day I started at Saint Andrews, was to bring these guys to lacrosse country," Powell said.
In college, Powell worked summer camps with various lacrosse communities. He and his brothers started a Harlem Globetrotters-esque show called "The Powell Hour," which can still be found on YouTube. He served as an assistant coach for SUNY Cortland in 2008, and from 2010-13 he was the director of boys and girls lacrosse at Saint Andrew's.
Now, Powell's journey has led him to a volunteer coaching position with the Northwestern women's lacrosse team. Powell remains the director of player development for Team ONE Lacrosse, a youth club located about seven miles from Northwestern's campus, where he's been for about two years.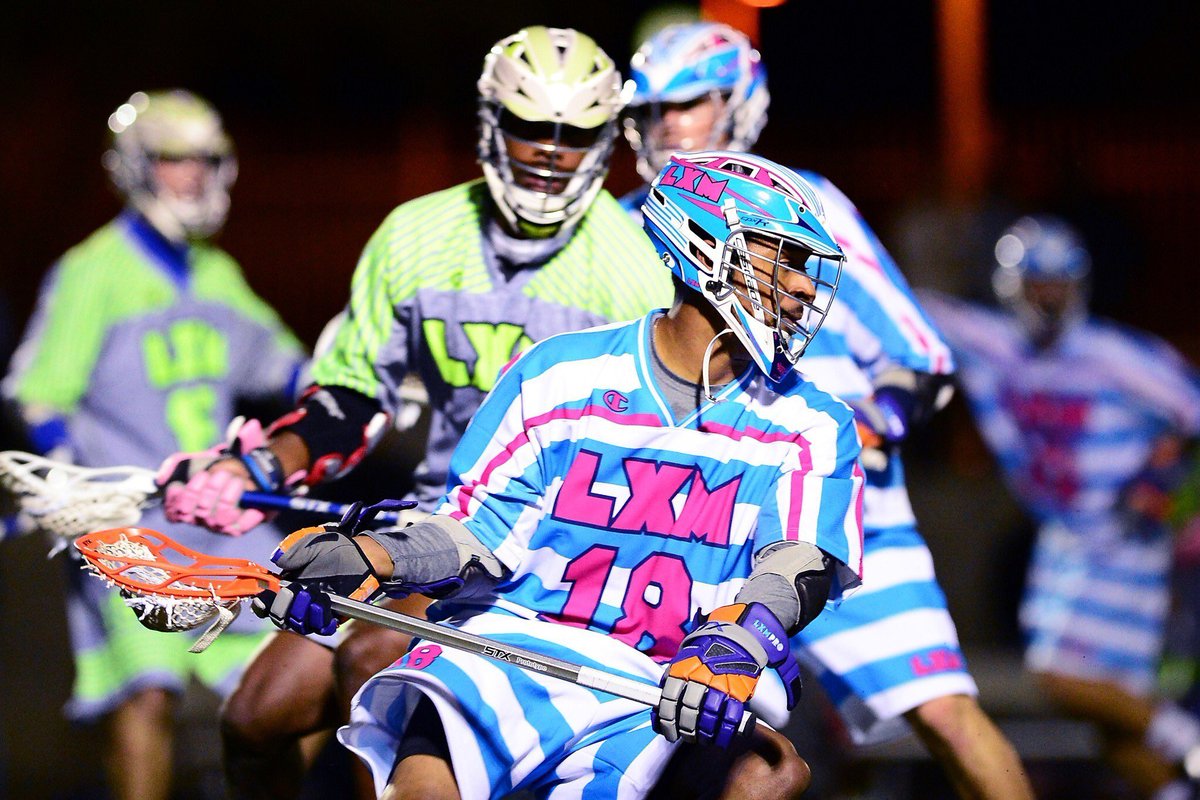 Powell expects to take on a similar role with the Wildcats.
Advertisement
"I've always taken different positions to continually learn about the game, learn to become a better coach and to see where the game can take me," Powell said. "This is a really cool opportunity for me to work alongside a seven-time national championship coach (Kelly Amonte Hiller)."
Powell took over as the director of lacrosse at Saint Andrew's in the fall of 2010, the same time he started playing for the Orlando Titans in the National Lacrosse League. He was familiar with the school and its campus because SU played Yale at Saint Andrew's over spring break every year he was at Syracuse.
There's a tremendous amount of role models in this game. So, sharing my resources and relationships with the people that I am trying to lead is something that's important to me.
-Casey Powell
He was one of nine players who wore No. 22 for Syracuse after Gary Gait and won a national championship in 1995.

After graduation in 1998, Powell played professionally in the NLL and Major League Lacrosse and represented the United States on multiple occasions, winning silver in the 2006 World Lacrosse Championship.
Despite his professional career, Powell was heavily involved with all the lacrosse programs at Saint Andrew's, its former head coach R.J. Dawson said. He also coached travel teams that included students from nearby high schools and ran youth camps in the area. On some days, he went from teaching 8-year-olds how to catch to working with high-schoolers on their behind-the-back shots.
Powell also delved into his prior contacts and brought various professional and former college players to Saint Andrew's. Dawson remembered former Orange players Matt Palumb, John Zulberti and Steven Bettinger coming to campus during Powell's time there, along with SU head coach John Desko and Duke head coach John Danowski.
"There's a tremendous amount of role models in this game," Powell said.

"So, sharing my resources and relationships with the people that I am trying to lead is something that's important to me."
He brought an added emphasis to little details at Saint Andrew's. He wanted the players to always hold their sticks up — like they were about to receive a pass — even while waiting in line for drills, Dawson said. It reinforced a habit that would help when players were tired in the fourth quarter of games.
"The kids started to realize that they could have fun in the game," Dawson said. "Sometimes, for them it might seem like work, whereas for him, he was like, 'You're playing a game. It's awesome. Let's enjoy this.'"
Even though Powell wasn't always on the sidelines, he stepped in and coached at times by pulling players to the side if he noticed something. That passion hasn't gone away for Powell. He still wants to spread what followed him out of Carthage.
Published on February 23, 2020 at 10:17 pm
Contact Arabdho: [email protected] | @aromajumder
Dominate the field in Casey Powell Lacrosse 18 out now on Xbox One
Experience USA's fastest growing sport and prepare to repeatedly stick the ball in the net to be the best in Casey Powell Lacrosse 18, the latest lacrosse game on the market from Big Ant Studios and Crosse Studios.
Building on the first offering from 2016, Casey Powell Lacrosse 18 looks to create an even more authentic take on lacrosse that's both exciting, fast-paced and challenge. The shooting, dodging, face-off and stick controls have been reworked, whilst the AI has been enhanced to respond better to the tactics in 6v6. To add further realism, there are new motion captured animation for all kinds of situations, such as face-offs and goal celebrations. What's also new is the ability to create stadia and logos to use in conjunction with your custom created players and teams, to ensure your favourite teams are represented one way or another.
Anyone looking to get involved in the increasingly popular world of lacrosse can do so by making their way to the Microsoft Store and subsequently purchasing Casey Powell Lacrosse 18 for £35.99 on Xbox One right now. Will you be grabbing a stick and heading onto the field for a spot of lacrosse? Or is it a sport that hasn't registered on your radar yet? Let us know via all the usual means.
Game Description:
Casey Powell Lacrosse 18 offers sports fans a dynamic, fast, and challenging experience, with all the excitement, speed, and scoring of real-life lacrosse, including a completely reworked series of faceoff, shot, stick and dodging controls. It also features enhanced AI that responds to the complex 6v6 tactics of lacrosse. New motion capture animations for everything from faceoffs and shooting to post-goal celebrations add even further realism to the game. New to Casey Powell Lacrosse 18 is the ability to create custom stadiums and logos for your team. On top of that, Lacrosse 18 features comprehensive player and team creators, allowing you to put yourself and your team right into the thick of the biggest competitions of all. Anyone who has seen a game of lacrosse will know that it's most notable for its unique faceoff battles, quick transitions between offense and defense, and the brutal stick checks players deliver to stop the offense. At the same time, the raw skill involved in manoeuvring the stick to take quality shots on goal makes for highlight reel action.

Casey Powell Lacrosse 18's practice modes, manual substitutions, enhanced shot selection options, and improved stick and body check balance give lacrosse fans all the tools they need to play the game the way they'd play the sport.
Syracuse legend named new boys lacrosse coach at CBA
Syracuse, N.Y. — One of the most famous names in the history of Central New York lacrosse is now in charge of the CBA boys lacrosse program.
CBA has announced that Ryan Powell has been named its new boys varsity lacrosse coach. Powell replaces Ric Beardsley, who left the team in mid-season. Beardsley produced perennially strong teams at CBA and coached the program to a 2017 state title.
Powell, a 2018 inductee into the U.S. Lacrosse Hall of Fame, was a four time All American at Syracuse University and helped lead the Orange to the 2000 National Championship, That year, the Orange team captain was also named NCAA Attackman and Player of the Year.
He scored 287 career points for the Orange, tied for second with his brother, Casey.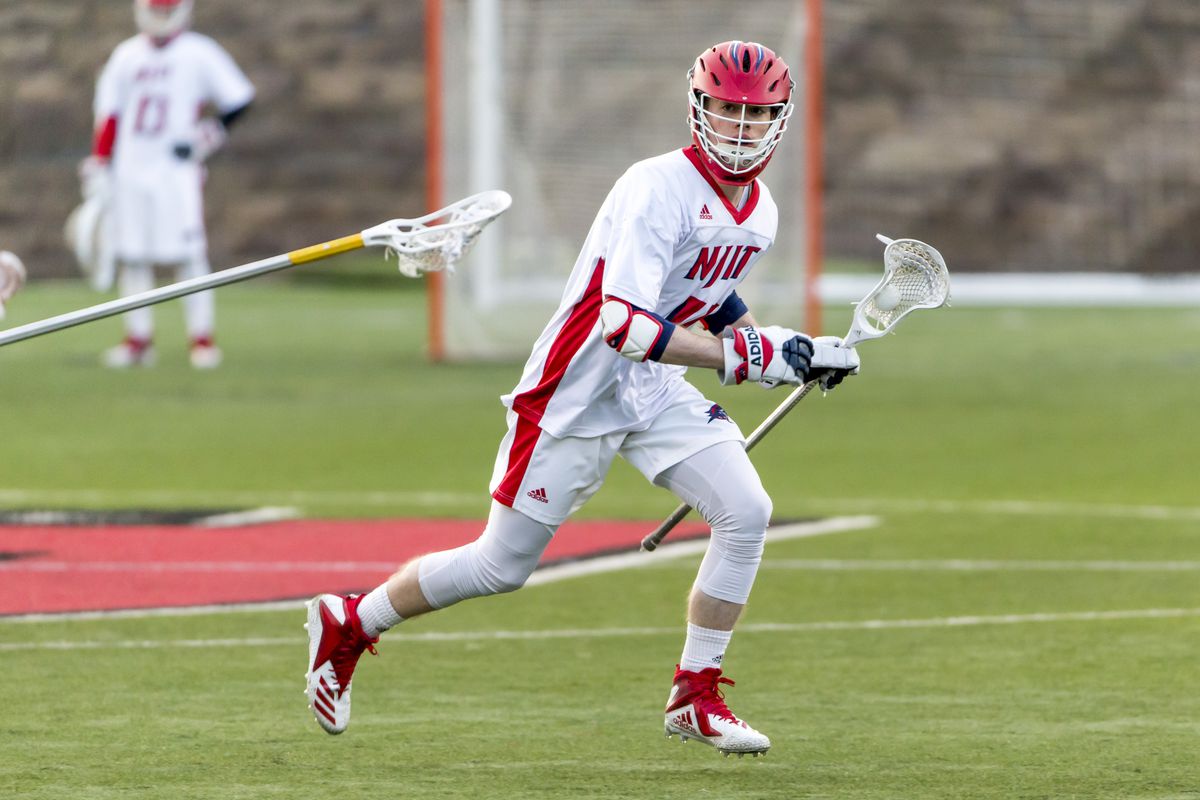 Brother Mike Powell is SU's all-time leading scorer, with 307.
"I'm grateful for the opportunity to join the CBA family and to become a part of an amazing school with a rich tradition," Powell said in a statement. "Lacrosse has been a very big part of my life for a long time and the opportunity to develop young men on and off the field is something that I'm passionate about and excited for. The future of the CBA Lacrosse program is bright and I look forward to contributing my years of knowledge and experience to the program."
Powell has coaching experience at the club, high school and college level and currently is involved in running lacrosse clinics throughout the country. He has expressed interest in someday getting a job at the college level.
"We are excited to have Ryan Powell join our community and staff," CBA athletic director Buddy Wleklinski said in a statement. "His experience and ability to teach the game of lacrosse made him a great fit for Christian Brothers Academy.
We are confident that his leadership will allow us to continue the tradition of excellence that has been the hallmark of our program and be a great benefit to our players and institution."
Contact Lindsay Kramer anytime: Email | Twitter
Casey Powell Lacrosse 18 Review: Take to the field
After a two-year hiatus (and a delayed launch) Casey Powell Lacrosse 18 has finally emerged as the latest in Big Ant's sporting franchise. The result is much like any yearly (or nearly yearly) sporting franchise – minor improvements on a solid core.
Wholly a Big Ant affair, Powell Lacrosse 18 offers exhibition matches and a robust Career mode alongside creator tools to build players, teams and stadiums. One of the first screens you'll encounter in-game reminds you of this… and also to discard default rosters for player-made ones that needn't concern themselves with licensing contracts.
(Despite said complaint, take advantage of the offer to do the swap, eh?)
Due to my inherent Canadianness, I'm familiar with lacrosse – it is our national summer sport, after all — but not a huge fan.

I equate it to ice hockey on land (and I'm aware of field hockey, thank you) with just a little bit of basketball thrown in for good measure. While running the ball is possible and useful, I find most of lacrosse's strategy is rooted in positioning and great passing. Moving the ball up the field with your lacrosse stick is way faster than by foot, and lightning-quick passing is key to catch a goalie off guard. In this respect, Powell Lacrosse 18 nails it.
Opponent AI is much improved over 16, and on harder difficulties will present a real challenge to lacrosse veterans. On easier difficulties, AI is persistent and aggressive enough to force newcomers to devise and perfect strategies. Controls are very similar to FIFA or NHL titles, in which your controller's face buttons can be used to perform different styles of checks or to command AI teammates to pass or take a shot on goal.
Movement is achieved via the left stick, and your actual stick via the right stick.

As in hockey, pulling back on the stick will do so in-game, charging a powerful shot before a flick of the stick in an upward direction will launch it. If jostling for position in front of the goal, a charged shot is key, while a pass, pass, one-timer should be your go-to most other times. The simple complexity of lacrosse is what made it Canada's national game, and that's translated into a digital format extremely well.
As with most Big Ant's titles, points are lost due to Casey Powell Lacrosse 18's overall presentation. Character models look like they've taken a detour through Uncanny Valley — coincidentally, the name of the stadium I created – before heading to the field. Pre-game animations are comical, especially when an extremely pixelated crowd is highlighted, though on-field animations and movements have have largely improved since the last outing.
The game's soundtrack is nothing short of bland, and in-game commentary's always a little bit off. In the last game I played, the commentator waited a full minute after a play to declare that my shot had glanced off the post before saying the opposing goaltender had been playing great, "so far.

" There were 30 seconds remaining in the last quarter of the game and I was up 6-1 at that point. Maybe he just didn't want to hurt the kid's feelings?
While Big Ant has told Stevivor that Casey Powell Lacrosse 18 won't end up in patch hell as with the launch of AO Tennis, it has conceded that a post-launch patch will head to Xbox One within the week. I understand Big Ant and Crosse aren't a combined powerhouse like EA Sports, but considering the game's already been delayed, I question why this release couldn't have been held until final refinements were included as a day one patch.
Despite this, Casey Powell Lacrosse 18 is a solid sports title that newcomers will find engaging and enjoyable. Die-hard lacrosse fans will frankly gobble this up. Strap on your pads, string that lacrosse head and dive in… and feel free to download Uncanny Valley as well – I'll make it public when I get home from work. An Xbox One X Enhanced title, make sure you can play on an X and with a decent 4K TV to make the most of the presentation.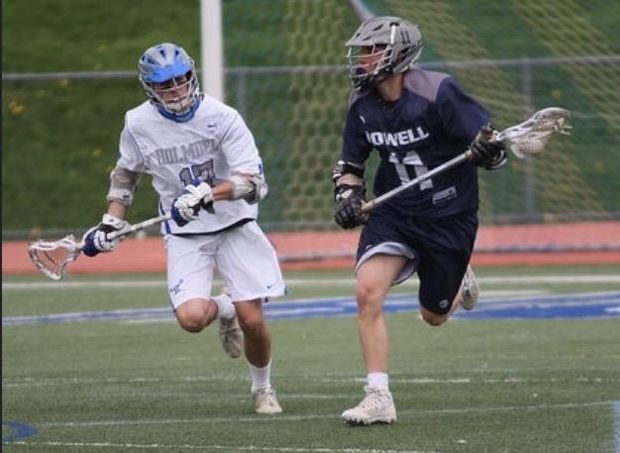 The good

Many improvements compared to CPL16.
Solid core mechanics and an excellent representation of lacrosse in a video game.
A robust creation system (that Crosse and Big Ant really rely upon players to use!).

The bad

Some wonky animation.
The crowd is a pixelated mess.
Commentary is still spotty.
Casey Powell Lacrosse 18 was reviewed using a promotional code on Xbox One and Xbox One X, as provided by the publisher. Click here to learn more about Stevivor's scoring scale.
This article may contain affiliate links, meaning we could earn a small commission if you click-through and make a purchase. Stevivor is an independent outlet and our journalism is in no way influenced by any advertiser or commercial initiative.
Review: Casey Powell Lacrosse 16
As a stereotypical gamer nerd, my sports knowledge is limited. With that said, it looked like Crosse Studios and Big Ant Studios were making a real run at creating a great game with Casey Powell Lacrosse 16. It seemed wrong to leave the title ignored, and so I picked up the mantle to ensure that it received as fair a shake as possible. After playing the game and looking into what constitutes a decent sports game in general, it must be reported that the end results found in this title do not quite reach the developers' ambition.
One thing immediately apparent would be the graphics. The players with helmets actually look alright for a lower budget title. It's obvious that the studio was pushing their resources to get these models up to reasonable par. When seeing them close up, the effort shows. The reflections in the helmets and crinkle of the shirts look decent. It would have been nice to see grass stains and so on as the game moves forward, but not bad.
Sweat does show up, however, once the helmets are removed, the results are frightening. For example, when seeing the coaches, one can't help but be afraid for the local women and wildlife. Ugly, misshapen, and just off putting, it's not fair to even compare these models to earlier generations of hardware.
Still, graphics aren't everything as the feel of the play is what's important. Unfortunately, things aren't quite right here, either. The players on the field run at a plodding pace. Even when holding in the sprint button, it felt like I could have outrun any of the athletes out there. Those who are aware of my state of fitness just screamed "Burn!". There is also a feeling of disconnect between the players and the actual ground, like they strapped two air hockey pucks to their feet and are skating along. This follows through to the sense of inertia, but occasionally, the players just don't stop when expected. Considering that the pre-release marketing of this title stated a goal of becoming the "Madden of Lacrosse," it's reasonably certain that the impromptu erotic embraces were unintentional.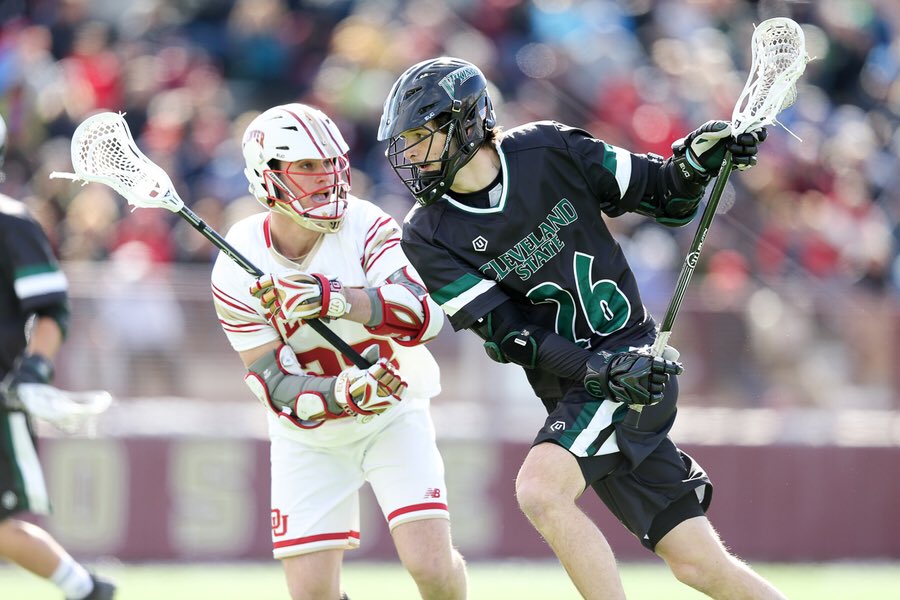 The controls don't help matters. While simple passes and shots are easy enough to pull off, other moves require holding a bumper, pressing a button, waggling the right stick a certain way, and then sacrificing a goat to "LaCrose, Viking Lord of Lacrosse." It got to the point where I simply didn't bother, but at least there were button prompts above the players' heads to give suggestions. They seemed to be intended to provide good ideas as to what to do next. However, it seemed more effective to charge the goal and flick in a short range shot.
It's possible that these advanced moves would have added depth and strategy to the game. I was certainly willing to learn, but this game is missing a real tutorial that lays out the sport. Considering lacrosse is still a niche interest and the developers wanted to spread the love of the pastime to gamers, giving neophytes the option to go through a step by step tutorial of how lacrosse itself actually works would have been a wise investment.
Even Madden does this in some of its entries.
There is also an in depth career mode. Players can opt to take the role of a specific player or a coach, and work through the ranks. There seemed to be quite a bit to do here, with many numerous options to shape the career of the player and the team. However, it was clunky and confusing to navigate outside the games. It wasn't long before I did everything I could to just hop into the next match to move things along, as anything else I tried just made matters worse.
One cost cutting measure that Big Ant and Crosse Studios made was not licensing real teams. Instead, they offer the tools to allow the community to create players to fill out the rosters, basically stepping back and saying "you guys do you." No complaints here. When first logging in, the option is provided to update with the new rosters. This is done quickly and with no fuss. If impatience becomes a factor, the update can be canceled and picked up later. Considering the jankiness of so much of the rest of the game, the fact that this feature works so well is refreshing.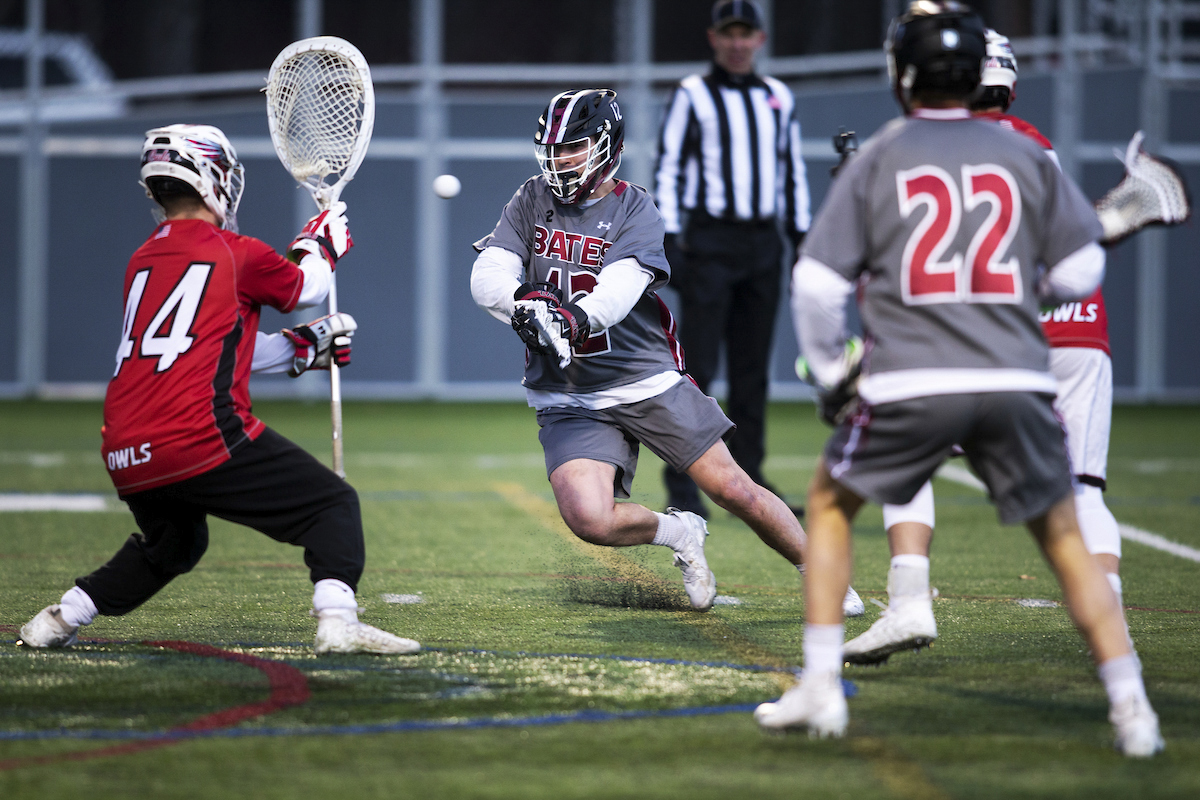 Closing Comments:
When I see a fledgling studio really trying, I want to check it out. I spent the time to try to get to know how this should work, and what's expected from other sports titles. Everywhere I looked found me stuck for something truly positive to say about Casey Powell Lacrosse 16. Gamers who are also lacrosse fans have no other current option. If digital lacrosse is wanted, this title is playable, and it isn't impossible to catch some enjoyment in the net on this stick. Anyone else, from general sports fans to gamers just interested in something different, should probably move on. There are just too many issues to make this a worthwhile purchase.
90,000 Ryan Powell (lacrosse) – Russian
When using text, please include a link to this page.
Ryan Powell (born February 23, 1978 in West Carthage, New York) is a four-time American lacrosse player at Syracuse University who was on the US national team in 2006 and 2010.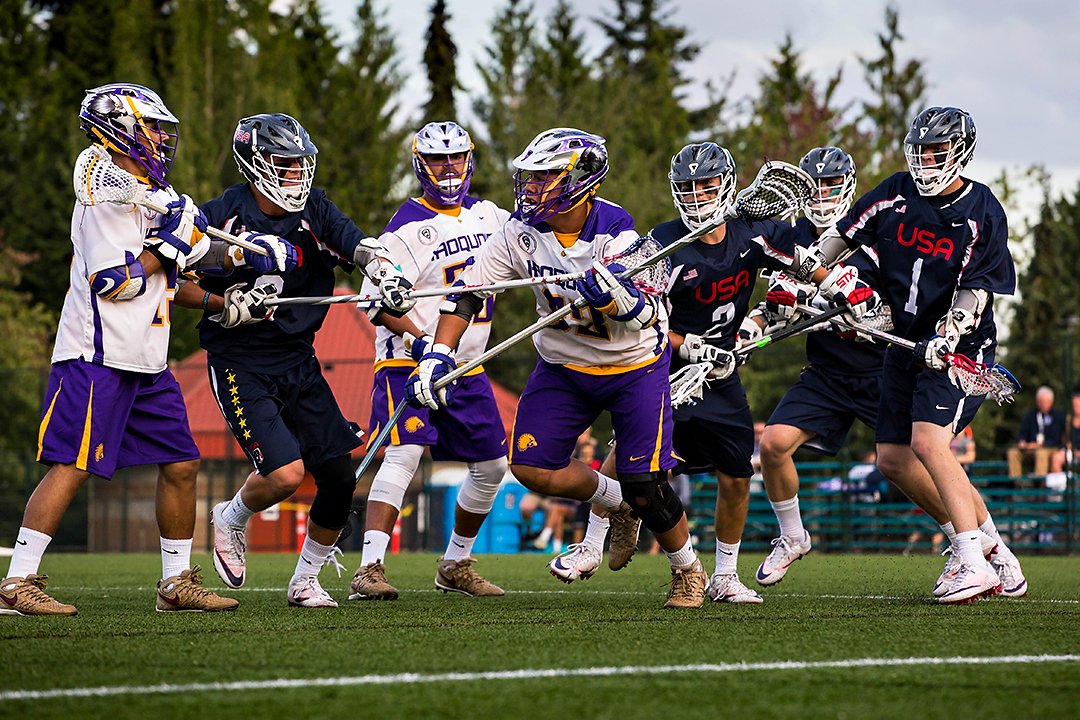 Reference

Ryan only started playing organized lacrosse in seventh grade.He is the second oldest in the family after his brother Casey Powell, and older than Michael Powell.
Powell attended Carthage High School where he was quarterback on the soccer team and played on the lacrosse team: New York City's First Lacrosse Family. Wall Street Journal. New York, July 21, 2010. In 1996, Ryan decided to go to Syracuse University, following his brother Casey.
Ryan was four times All American in Syracuse (his brother Casey was also four times All American). After a college career, he was drafted third in the 2000 MLL draft.He currently plays for the Boston National League Lacrosse Blazers (Indoor Lacrosse) and the Denver Major League Lacrosse Outlaws (Open). His brothers Casey and Mike have also enjoyed successful careers in lacrosse.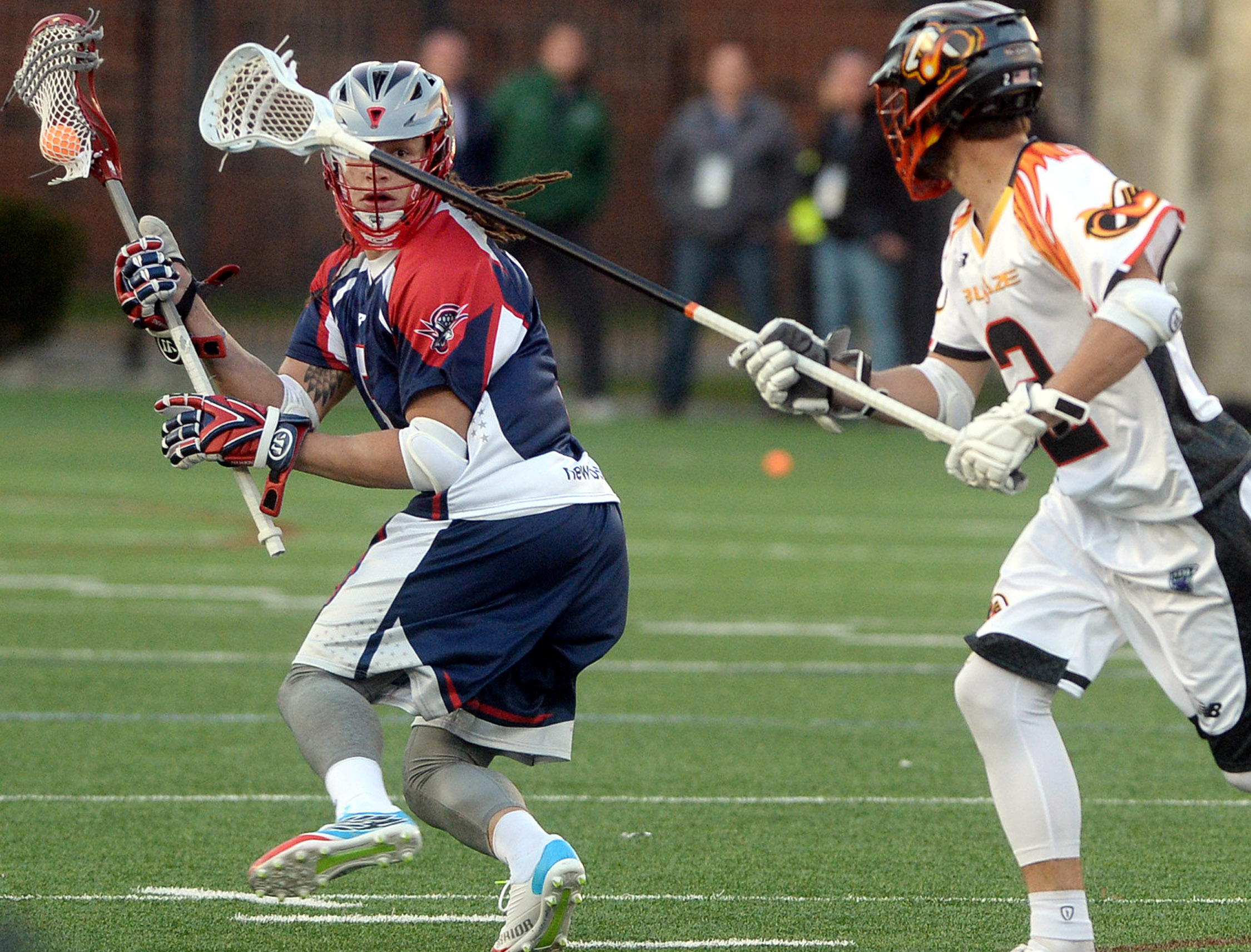 Powell owns and operates both rhino lacrosse and Powell's lacrosse: "Lake Placid – Ryan Powell brings his black rhinos to upstate New York." August 1, 2011. He was sponsored by Warrior Lacrosse along with his brother Casey until 2004-2005.After leaving Warrior, Ryan became a prominent figure and spokesman for Brine Lacrosse. Still living in Oregon, Powell's entire income comes entirely from lacrosse. Powell in Portland. April 14, 2006. Ryan lives with his fiancée Marley and is still an innovator in play through education rather than play, whether from NLL, MLL or Brother Powell's Lacrosse Camp.
rhino lacrosse
In 2005 Ryan founded Rhino Lacrosse in Portland, Oregon.Powell selects Rhino lacrosse from among the top players and instructors. Since the company was founded in 2005, the sport of lacrosse has grown rapidly across the country and has become more prevalent on the West Coast.

Professional career
MLL
Powell has been playing in the Lacrosse Major League since 2001. From 2001 to 2005 he played for the Rochester Rattlers, and in 2006 and 2007 for the San Francisco Dragons. In 2001, Powell was named MVP for the 2001 season. In 2006, Powell was honored with the Large League Lacrosse Offensive Player of the Year Award and MVP.He is the second lacrosse player to win twice the MVP award (John Grant Jr. too (NLL-'07, '12 MLL- '07, '08)). Prior to the 2008 MLL season, the San Francisco Dragons traded Powell for the Denver Rogues in exchange for a draft. He, Casey, and Mike sat in the 2009 MLL season as they did not report to their respective teams before their contract expired. This was the first season in which Ryan sat while Casey was second and Mike was third.
NLL
Powell also plays indoor lacrosse in the National Lacrosse League with Boston blazers.
Statistics
NLL
MLL
NCAA
– a) 17th in NCAA Division I Career Assistance
– b) 10th in Division I NCAA in career points.
Awards and prizes
High school grades
American
2x Imperial State Team Member
5th highest scorer in New York State High School history.
244 Goals, 185 Helps, 429 Points
College Academy
Draw for 2nd place in Syracuse Lacrosse history (287 points).
Winner of the Lt. Raymond J. Enners National Player of the Year Award.
Winner of the Lt. Col. Jack Turnbull Award for the 2000 1st Division Striker of the Year.
Professional awards
2001 MLL MVP
2006 MLL MVP
2006 MLL Forward Player of the Year
2008 MLL All-Star MVP
Rochester Rettlers All Time Top Scorers
6 x MLL All-Star
He became the first MLL player to win awards in the same season both Forward Player of the Year and Bad Light MVP.
Other
Ryan competed in the 2006 and 2010 World Lacrosse Championships. In 2006, the United States fell to Canada. Ryan was the captain of the 2010 Gold Medal Winning Team: "Powell, Levelle, Help Team USA beat Canada 12-10 at the World Lacrosse Championship." Postal standard. July 24, 2010 is Nike's first fully approved lacrosse athlete in 2004. Ryan helped take Syracuse University to another national championship by being an assistant coach.Powell was inducted into the National Lacrosse Hall of Fame in 2018.
Text on this page is based on translation of the Wikipedia page by Ryan Powell (lacrosse)
Material used under a Creative Commons Attribution-Share-Alike License

90,000 Glen Powell
Glen Powell was born on October 21, 1988 in Austin, Texas, USA. His mother is Sidney Powell, and his father is Glen Powell Sr., he also has two sisters, Lauren and Leslie Powell. While attending high school in Texas, Powell played lacrosse.His film debut was a small role in Spy Kids 3: Game Over in 2003, in which Hollywood stars such as Antonio Banderas and Sylvester Stalone became his film partners.
Glen Powell was born on October 21, 1988 in Austin, Texas, USA. His mother is Sidney Powell, and his father is Glen Powell Sr., he also has two sisters, Lauren and Leslie Powell. While attending high school in Texas, Powell played lacrosse. His film debut was a small role in Spy Kids 3: Game Over in 2003, in which Hollywood stars such as Antonio Banderas and Sylvester Stalone became his film partners.
Career
In 2007, before his first college year, Glen landed a role in the film "The Big Debates," directed by Denzel Washington, who also starred in the film. After moving to Los Angeles, the actor starred in several television series: "NCIS: Special Department" (2003), "Jack and Bobby" (2004-2005), "Companions" (2010-2016) and "Game of Lies" (2011 – 2013), as well as in films: "Westward" (2005), "Jumping from bridges" (2006), "Fast food nation" (2006), "Best friends forever" (2013), "American Apocalypse" (2013) , The Expendables 3 (2014) and Sex Education (2014).
In 2015, Powell landed the role of Chad Radwell on the Fox television series Scream Queens, where he starred for two seasons. In 2016, the actor played American astronaut John Glenn in Hidden Figures, directed by Ted Melfi. For this role, he received the Screen Actors Guild Award for Best Performance by an Actor in a Motion Picture.
After starring in the films: "Mission to Miami" (2016), "Worse Than Lies" (2016) and "To Each His Own" (2016).
In 2018, he starred in the film Guernsey's Secret Club of Book and Potato Peel Pie Lovers.The main roles in the film were played by Lily James, Jessica Brown-Findlay, Matthew Goode.
Glen Powell was born on October 21, 1988 in Austin, Texas, USA. His mother is Sidney Powell, and his father is Glen Powell Sr., he also has two sisters, Lauren and Leslie Powell. While attending high school in Texas, Powell played lacrosse. His film debut was a small role in Spy Kids 3: Game Over in 2003, in which Hollywood stars such as Antonio Banderas and Sylvester Stalone became his film partners.
USA Indoor Lacrosse Team
Share
Pin
Tweet
Send
Share
Send
B The US Indoor Lacrosse Team represents the US in a Lacrosse Box at the World Indoor Lacrosse Championship. Team USA has won bronze medals in all four WILC events. The team is sponsored by USA Lacrosse, the national governing body. US Indoor Lacrosse was assigned to form and manage the 2007 and 2011 teams.The squad is usually made up of professional players, some of whom play in the National Lacrosse League or Major League Lacrosse.
2007 FIL
For the 2007 ILF Indoor Lacrosse World Championships, the tournament was held May 14-20 at the Halifax Metro Center in Halifax, Nova Scotia, Canada. Canada was the reigning champion and again defeated the Iroquois nationals in the final, this time 15-14 in extra time. Team USA defeated England 17-10 to win their second bronze medal.
2011 WILC
For the 2011 FIL World Indoor Lacrosse Championships, Team USA came very close to playing for the gold medal. In the group game, they lost to the Iroquois Nationals by only one goal, 10–11. Their semi-final game was also very close when they lost to Canada 10-15. In the bronze medal match, the US team beat the Czech Republic 16–7. Casey Powell was named the MVP of the tournament.
2019 WILC
The squad for the 2019 World Indoor Lacrosse Championship was announced on 25 July 2019. [1]
Name
Position
Team
Govah Abrams
Goalkeeper
Philadelphia Wings

Transition

Trevor9409 Baptischek 9030
Trevor9409 Baptischek
Transition
Greg Downing
Transition
New England Black Wolves
Matt Dunn
Defense
Georgia Roy
Tim Edwards
40 Nyanton
Tim Edwards
40 Colon
Transition
Connor Kelly
Forward
New York Riptid
Jacob Lazor
Goalkeeper

Brett

Volodyne 901
Brett
Manwidney Black 901
B Raptor
Keeran McArdle
Forward
New York Riptid
Ethan O'Connor
Defense
Buffalo Vanquish

01 Christie's

Christie's
Christie's
Cody Radzevich
Transition
Matt Rambo
Forward
Philadelphia Wings
John Ranaghan
Defense
New York

JF

40940 Reset
New York

Black13140140 Reset 90its

Blaze Ryorden
Forward
Philadelphia Wings
Tom Schrieber
Forward
Toronto Rock
Taylor
40940 Cole
40 Cole
40
40
40 Cole
40
Joel White
Transition
Recommendations
external link
Share
Pin
Tweet
Send
Share
Send
.