Imagination lacrosse: Our Staff – HGR Lacrosse
MR. MEET KNUCKLES — Scoops Lacrosse
Teaching a young child an athletic skill, like scooping a ground ball, first requires grabbing their attention. Grabbing their attention is easy, sustaining it, however, can be challenging. One effective way is to employ some special friends. Mr. Rogers helped children learn by creating memorable characters that captured their imagination and focused their energies on a specific topic. Over the years, along with my friends, I've successfully applied this technique in Scoops classes with great success. So without further ado, it gives me great pleasure to introduce one of my all time favorite friends, Mr. Knuckles.
While Mr. Knuckles is a fictitious character, he is very real to the battalion of Scoopers who have learned to call on him regularly when they require some assistance picking up ground balls. Since he first arrived in February 2018, Mr. Knuckles has helped hundreds of kids learn the correct way to scoop up a ground ball.

All you have to do is call out his name!
How did it happen?
Two years ago class I needed to better connect my lesson with the attention spans of these four and five year old participants. The kids were having fun, but they were not focused on learning a skill. I was struggling. Then a little zen entered my mind. I remembered a time when a former coach of mine shouted out, "Get your knuckles down." Suddenly, an image appeared in my mind. Mr. Knuckles was born.
Almost instantly, I commanded the attention of these wonderful kids with short attention spans. They all wanted to know more about Mr. Knuckles. Kids have great imaginations and are drawn to the wonder and magic characters create. They also remember them and this helps sustain the learning. They love to role play and emulate colorful characters. So, as the famous British rock group once sang, "I got a little help from my friends." It is now when the fun becomes educational and subsequently the real magic happen.

In team sports it is a common practice at the end of a session for the group to huddle together; place their hands in the middle; count to three; and then bellow out a words like "Team or Work Hard." At Scoops we join together; count to three; and shout out "Scooooooooops" at the end of each session. But there is one difference. Instead of placing our hands together, we all place our knuckles on the ground to remind us of our good friend and helper, Mr. Knuckles.
Whether you are a parent or coach, whatever game you teach, or lesson you hope to instill, the creation of fictitious friends related to the learning can be a very powerful tool to capture the imagination and attention of young learners. At the same time, they can help facilitate their acquisition of fundamental skills. It also exponentially increases the fun and enjoyment for both the learners and the coach!
Thanks for taking the time to read a lacrosse coach's perspective!
Stay tuned for more introductions to helpful characters!
LOCAL ARTIST BRINGS COLOR TO LA CROSSE
If you walked down the artist's alley behind 444 Main Street, then you have seen some of Ashton Hall's work.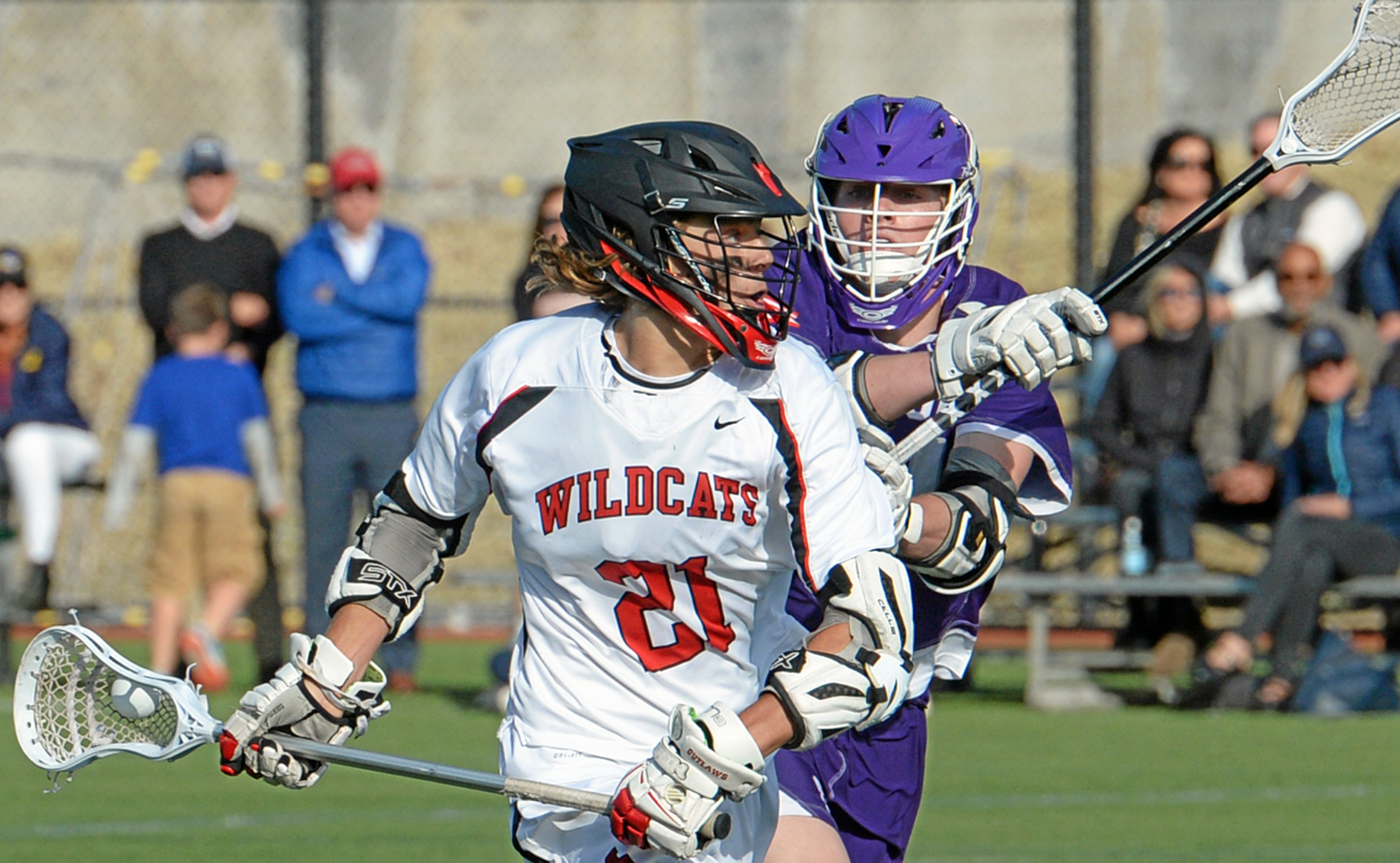 She is a local artist whose pieces can be found throughout the county, but is centered in Downtown La Crosse.
The following feature was written by Ashton Hall.
I was born in La Crosse but grew up in Bangor but graduated from Central High in 2007. After receiving my Associates Degree in Graphic Design from Western Technical College I started pursuing my passion for fine art. I work with Oil pastels, acrylic, and Oil paint full-time. I started putting up artwork around downtown in 2015 at festivals, cafes, restaurants, churches, libraries, and galleries.
I stayed in La Crosse because this city is a great place to find true respite and connect with nature. Anyone that is an artist knows what I mean. Here I can live a truly peaceful, spiritual lifestyle. My imagination flowers in tranquil locations. I am well traveled and I have moved away for periods of time but have always wandered back home. Recently after helping curate La Crosse's first mural alleyway I created a six-month Pop-up Studio Gallery inside the Rubber Mills building 2 miles from downtown.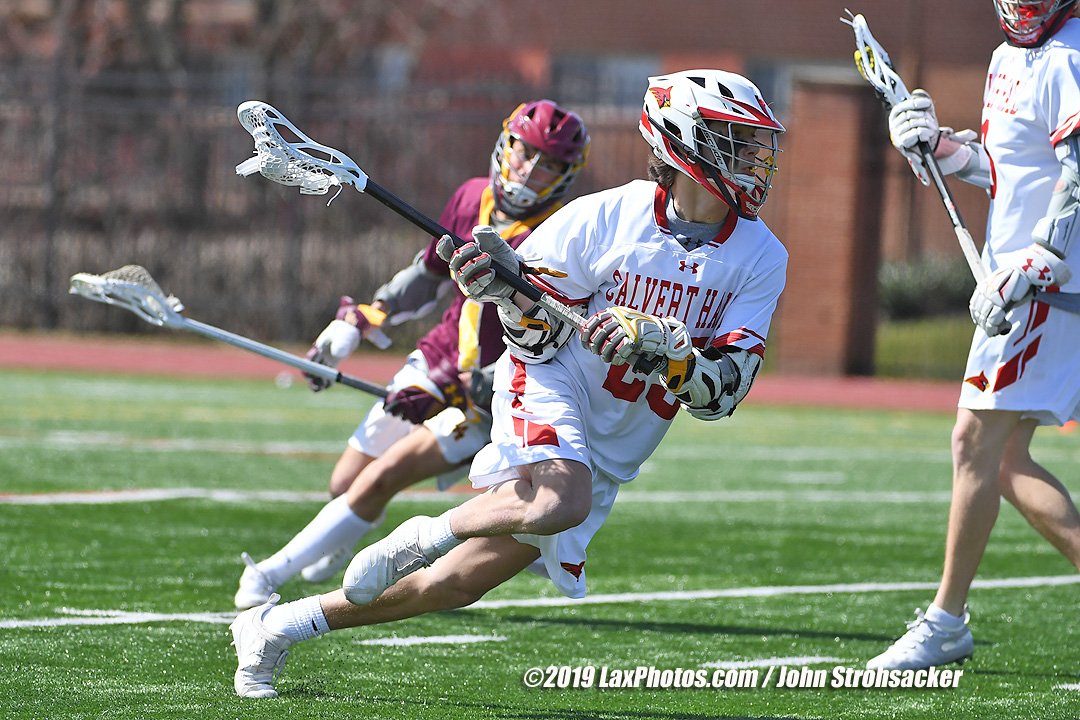 Currently I am curating a space for La Crosse Footwear artifacts from the early 1900's. This gallery is free to the public and will also feature a mural I am currently creating on the 2nd floor of the Rubber Mills building off the 2nd floor elevator. Address: 1501 Saint Andrew Street La Crosse WI 54603.
I love Downtown La Crosse because here you really are the change you want to see. Each person's impact is so grand here and palpable compared to a larger city. Each person really does have a spotlight and a voice for their own unique perspective.
-Ashton Hall, Artist
When I am not downtown I am painting oil & acrylic commissions and exploring my own inner world and imagination. I enjoy curating art spaces to exhibit works and have people gather for the sake of art and community. When I am not painting I am updating my artist blog, creating exhibits, sunbathing, biking, or catching a beer at one of the local breweries.
SHOW YOUR SUPPORT:
To learn more about Ashton Hall's work, please visit: www.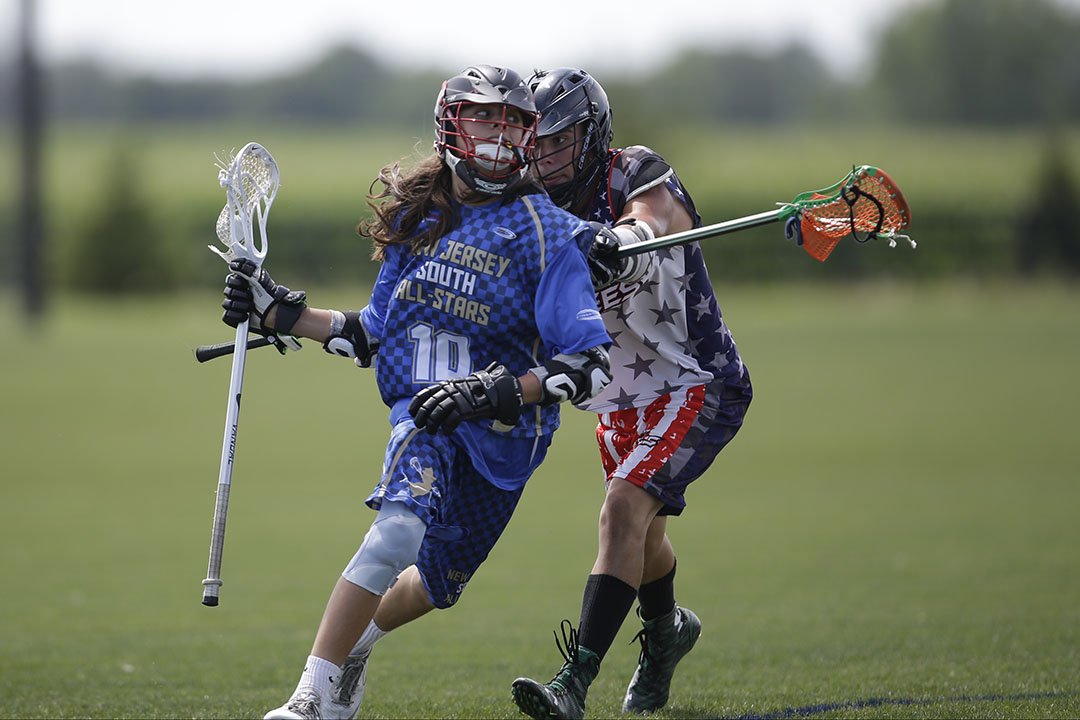 ashtonhallartist.com
To listen to her recent feature in the La Crosse Local Podcast, please visit: www.lacrosselocal.com
Do you love the city of La Crosse and have a passion for writing?
To be featured in this blog as a La Crosse Local, please contact us here: CONTACT
Alex Vincent's Lacrosse Profile | ConnectLAX
Alex Vincent's Lacrosse Profile | ConnectLAX
Microsoft has stopped supporting Internet Explorer in favor of Edge, and thus we've stopped supporting it as well. Please use Edge or other browsers such as Chrome, Firefox or Safari to safely access our platform. Thank you.
You may be using an out-of-date browser. Please make sure your browser is up-to-date, and use a supported browser such as Microsoft Edge, Chrome, Firefox, or Safari. Thank you.
Price

$28 / hour

Positions

Attack, Draw

Instructor Level

College
Collegiate player for a D2 school.

Have played >15 years and coached club teams. Caring and driven about the game and skill progression!
I made it to the collegiate level through my dedication and love of the game. Having coached for my club and helping some of my previous teammates, I try and implement that in those that I instruct. I believe in the fundamentals of lacrosse paired with creativity. One goal of mine is to develop player's imagination and drive. Lacrosse continues to give me opportunities to express myself even if it's just me shooting on the field alone. I like to go through basics for shooting, attacking, and the tips and tricks to stand out in these aspects of the game. Outside of lacrosse I like to workout, hang out with friends, and learn new things. Lacrosse helped me to meet so many people in college and expand my world on and off the field so I want to help others get the chance to do that as well. I like to push against the "student athlete burnout" and spark the fire again because I can't imagine not having played lacrosse at any point in my life.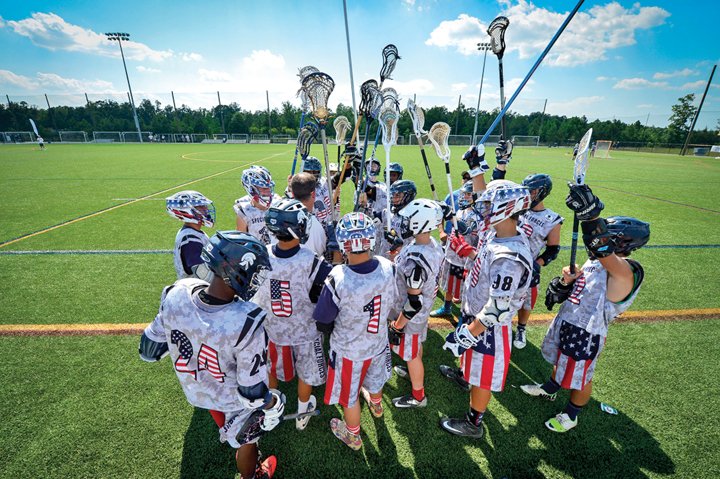 Women's Details
Hourly Rate Per Player
1: $28
2: $28
3: $28
4: $28
Min Hours per Session
1 hours
Preferred / Maximum
Player to Instructor Ratio
1:4 / 1:4
Max Travel Distance
10 miles
| | | |
| --- | --- | --- |
| Gym Regimen | Outside Shooting | Inside Shooting |
| Attack Dodging | Stick Maintenance | Rides and Clears |
How a Utah coach responded after two boys on his lacrosse team died by suicide
(Rick Egan | The Salt Lake Tribune) Box Elder High School lacrosse coach Juan Gaytan says a prayer with his players before a tournament in Logan on Saturday, Nov.


3, 2018.
Editor's note: This story discusses suicide and recovery from depression. If you or people you know are at risk of self-harm, the National Suicide Prevention Lifeline provides 24-hour support at 1-800-273-8255.
Brigham City • With the dinner rush over, Juan Gaytan slid into an empty booth at the little pizzeria off Main Street and, while he waited, started drawing lacrosse plays on the plastic tabletop with his fingers. An O charged past a defending X, and in the coach's imagination, scored a goal into the basket of condiments between the parmesan cheese and the red pepper flakes.
"Yahoo," the 40-year-old declared with the sliver of a Texas accent that remains after his 25 years in Utah. "That's how you do it."
Jacob Geddie, 18, taking his break at the restaurant, grabbed a chair across from Gaytan and his mom just as his coach cheered the pretend victory. They've been meeting here almost every Tuesday night. Ever since two members of this northern Utah town's high school lacrosse team died by suicide and Geddie had briefly planned to become the third.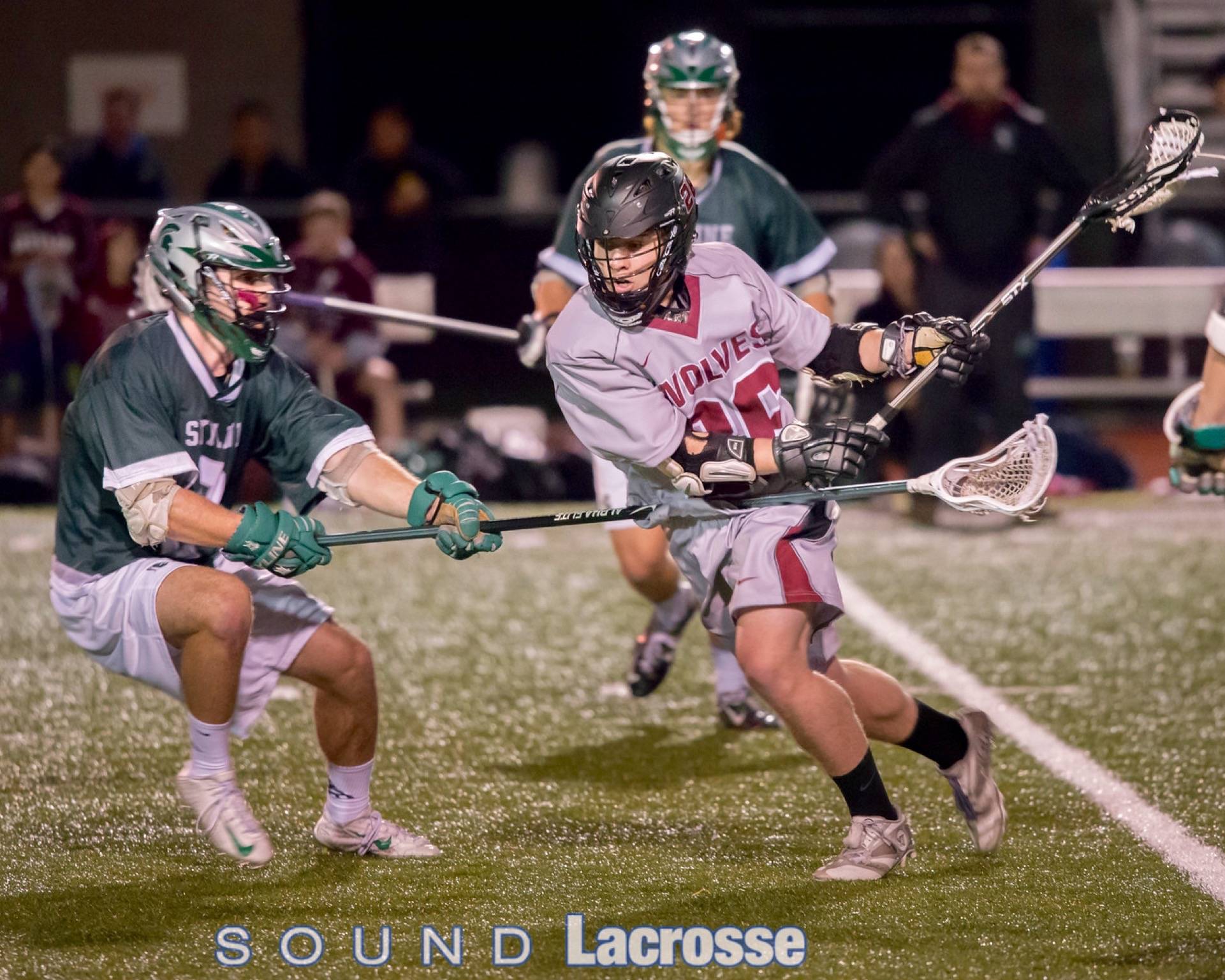 "So did you go to your counselor today?" Gaytan asked, jumping into it with a directness learned from years of shouting calls from the sidelines.
"No," Geddie responded. "I didn't have a car."
"Next Tuesday, you can borrow mine. For therapy," Gaytan said. "I'm not giving you my car to go on dates."
The coach paused and chewed his lip. "It's not a Lamborghini or anything," he added. "But you need to go. I want you to go. Will you go?"
"Yeah."
Since losing their teammates this past year, several lacrosse players have struggled with depression. Three have said they had suicidal thoughts.
Gaytan's goal has shifted from winning games to doing whatever he can to support these boys. He tries to visit all 30 team members each month, whether it's at work or after practice or on the couch at their parents' house while they do algebra homework.
Showing up, checking in, being there. He wants them to know it's OK to talk about what's going on in their lives.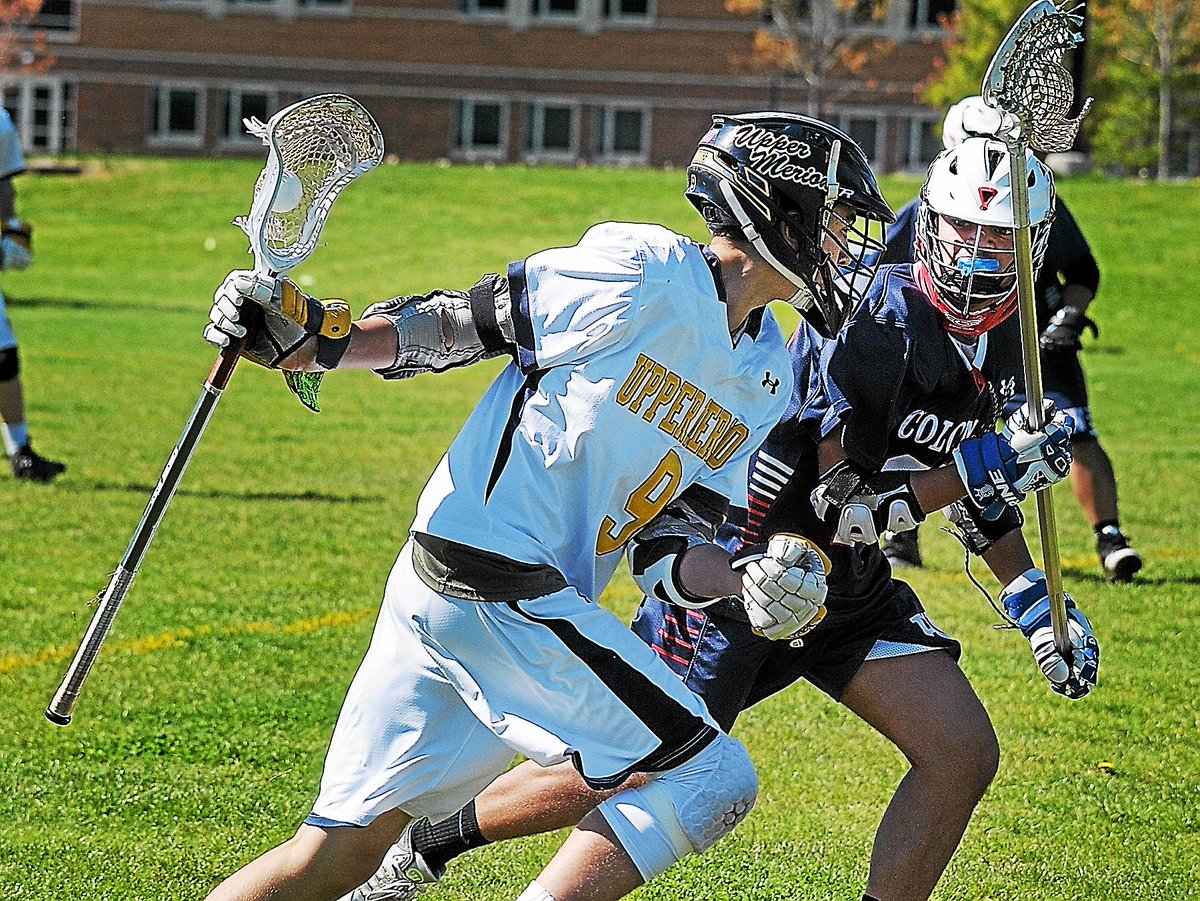 Drawing plays at a pizzeria might be a way to start the conversation.
Geddie pushed aside the pile of napkins to set up another play on the table between them. "What about a fake to the left this time? We could try it at Saturday's tournament."
"That could work," Gaytan nodded. "That just might work."
— — —
Parents were anxious to know: Was lacrosse somehow the cause of the two boys' deaths? Should their sons keep playing on this team? Would it make things worse if they did?
Some decided to pull their kids off the roster. Others told Gaytan they were going to limit how much time their sons spent at lacrosse practice. At one point, even high school administrators started to question whether they should allow the club team to continue.
But district officials were equally worried that dissolving lacrosse could deepen the boys' sense of loss. So they decided that the team could keep at it, practicing on a small field below the rugged slopes of the Wellsville Mountains in Brigham City, which has now had five teens die by suicide in the past four years; in Box Elder County, which leads the state in the rate of emergency room visits for suicide attempts; and in Utah, where suicide is the leading cause of death for youths ages 10 to 17.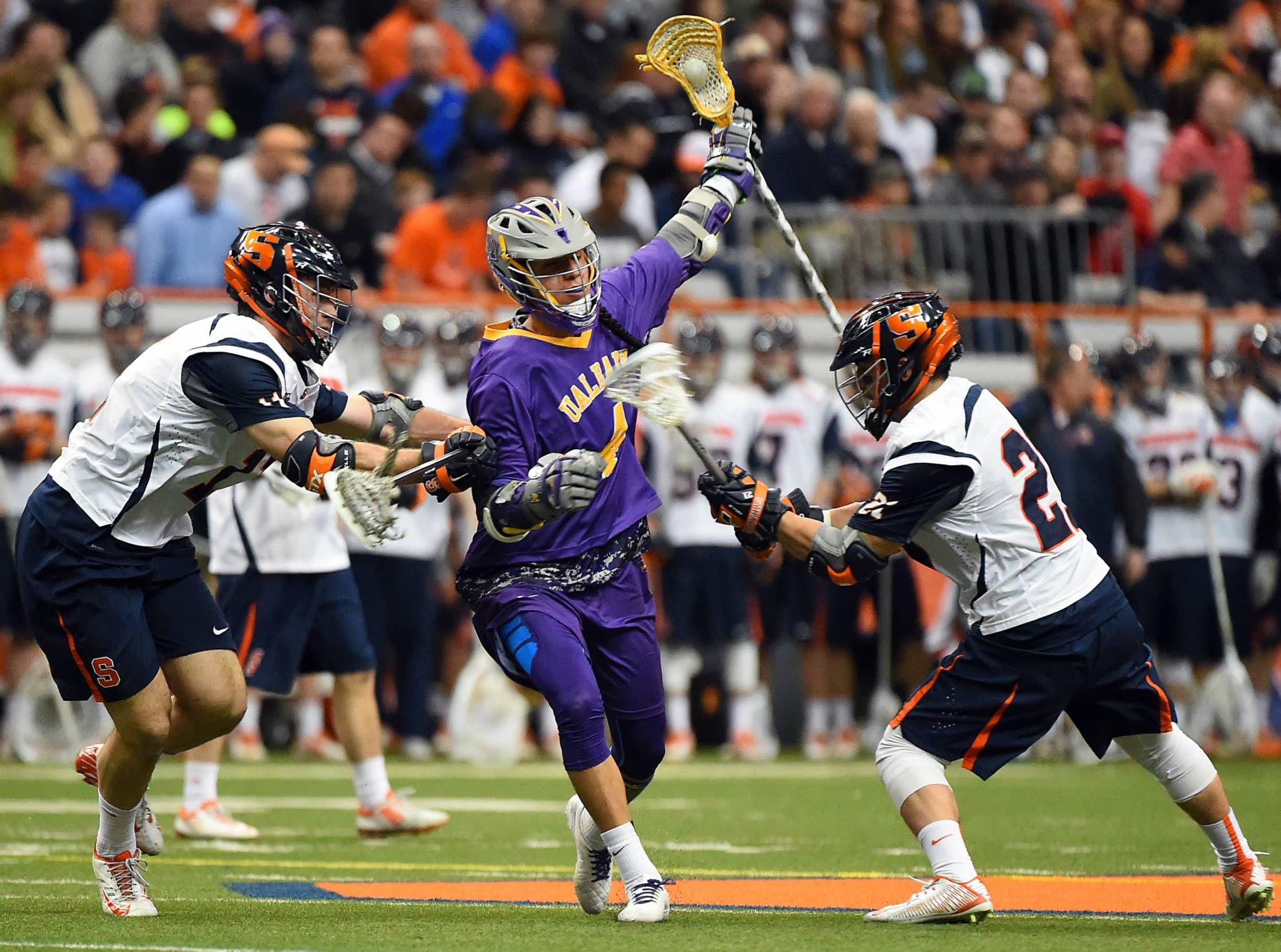 Nate Cowsert and Jeremy Shipp became two of the roughly 40 teens who die each year by suicide in the state, where the rate is growing four times faster than the national average. Utah has seen the highest rates in rural towns like this one, sandwiched between two highways and surrounded by orchards.
After the deaths, the coach heard from many concerned about the team. He's been told that teens who know someone who has attempted suicide are three times more likely to attempt it themselves. We don't want the contagion to spread any more, some advised him.
So maybe Gaytan could not yell at the players so much, not push them so hard. Maybe he should print off a list of suicide statistics and hand it out at practice to scare the boys with numbers. Since Nate and Jeremy had used guns, maybe he could take the team hunting, which is a lifestyle here, and talk about gun safety.
None of those responses is recommended by experts, and the last two ideas are even considered harmful.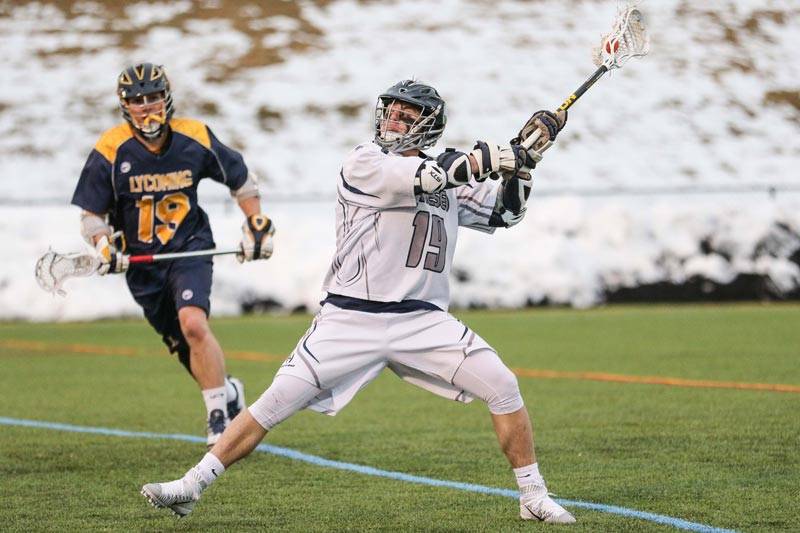 But at first, Gaytan was too stunned to do much of anything anyway.
On a quiet Monday night at the end of October, nearly three months after the second death, the coach drove past the movie theater that plays only two shows and the houses with jack-o'-lanterns lit on their porches to the practice field, which sits across from a thick grove of peach trees.
He came to this town every summer with his parents and two younger sisters. They lived in Edcouch, Texas — about as far south as you can get before crossing into Mexico — and drove to Utah to work as pickers on the farms. Together, they'd sometimes pluck 20,000 peaches in a day.
He decided to stay here year-round after graduating from high school in 1996. He got married, moved into a little white house with a "Texas raised" sign by the door and brought up his son, Brandyn.
That's who got him into coaching the Box Elder High School lacrosse team two years ago. Before Gaytan took over, the boys would regularly lose by 20 points.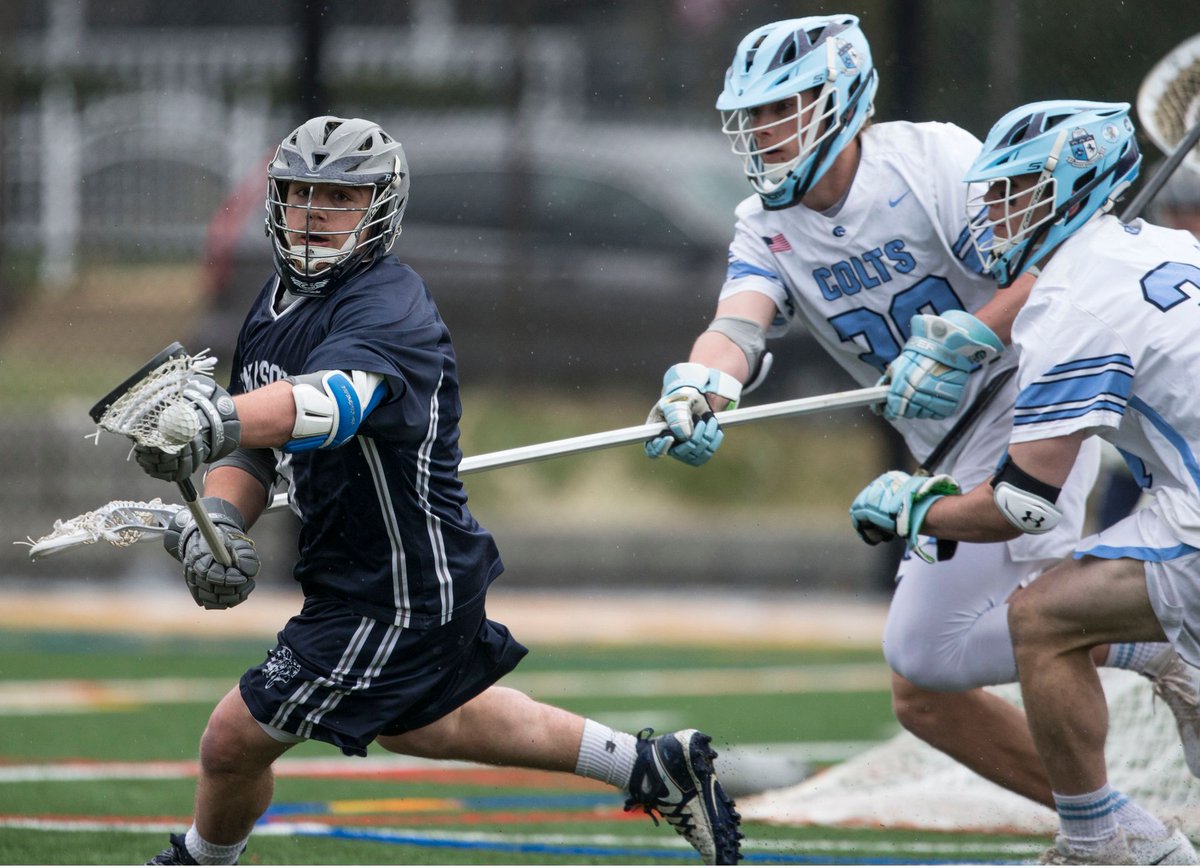 Under his direction, they got better. The crowd started to get a little bigger, and residents were there in force when the boys won a state championship in 2017. The school displayed the trophy in a tall glass case with their picture.
But even Gaytan wondered if he should move to a different town after Nate and Jeremy died, in part to get Brandyn away. Would it be healthy for his 16-year-old son to stay on the team?
He could see his son was struggling. Brandyn started acting out; he stopped talking. Gaytan didn't know how to help.
"I couldn't lose him, too," Gaytan said. He reached for his keys and turned off the ignition. Taking a deep breath, he pushed open the door.
— — —
The boys raced to Gaytan's white pickup and started unloading the nets and orange cones from the back.
The kid they've nicknamed Stinky — "and he hasn't showered since," his teammates joke — hauled equipment onto the grass. Scuba Steve and Pecs stood to the side, directing him where to set it up.


Geddie, who the boys call Yeti though he's shorter than most of his teammates at 5-foot-8 and looks nothing like an abominable snowman, teased them all.
"Let's go, boys," Gaytan yelled. They slapped on velcro pads and laced up cleats. A few put on helmets with makeshift memorials, the initials "N.C." and "J.S." written in black Sharpie on athletic tape wrapped around the metal frame.
After Nate Cowsert died, Gaytan didn't talk to the team about it. The coach grew up in a Pentecostal household in a largely conservative town. And when a boy there died by suicide, no one said anything. The community carried on like nothing had happened, he said.
So that's the example Gaytan initially followed. Don't glorify it. Don't give it attention. Don't mention Nate's name too often. Even if it was rough, the coach hoped that strategy might help the boys and possibly himself, too. Maybe he could ignore his own grief and self-doubt and guilt.
But experts say there's a middle ground between glamorizing a death and ignoring it completely; the latter can feel stigmatizing and can stop those who need it from asking for help.

The boys started to run drills in the brisk evening air. A few rushed past Gaytan to join the group and greeted him with calls of "Hey there, beautiful." For a while after the deaths they had stopped calling him that. It's a nickname the coach got from Nate.
Gaytan's phone had buzzed one afternoon while he was working at Hill Air Force Base, where he writes equipment contracts. "You're so beautiful. I love you," the text said. Nate had meant to send it to his girlfriend.
(Photos courtesy of the Cowsert family) Nate Cowsert was a member of the Box Elder High School lacrosse team.
"Well, Nate, thank you. Nobody has ever called me beautiful before," responded the coach, a burly man with a thin black beard and a paunch that he blames on his wife Trisha's cooking.
Nate, playing it cool, showed up to practice the next day and acknowledged Gaytan with a grin and a "What's up, beautiful?" The new name stuck.
Standing off to the side of the field, Gaytan scrolled past that message to find the one Nate had sent him the January night he died.

Gaytan thought it was another text the teen had meant for his girlfriend and responded, "I love you too Kid and it's ok!"
The next morning, the coach learned Nate had died by suicide. He was 17.
Gaytan wishes he had called when he got the text, reached out more often and put less pressure on Nate. He had coached Nate, who was two years older than his son, since he was in Little League.
Nate hadn't told anyone he felt depressed, said his dad, David Cowsert, but that doesn't mean there weren't warning signs. Cowsert believes his divorce from Nate's mother weighed on his son, who had turned 10 a week after it was finalized. Nate had lived with his mom for a while but then moved in with his dad in Brigham City. Nate was hard on himself when he didn't get things right, his dad said. His car was totaled. His grandpa was dying. The lacrosse season was about to start.
"He just had all of these things going on," David Cowsert said, choking back tears during his visit at practice.


"He just got it into his head for one minute."
As the lacrosse team captain, Nate never missed a practice and would sometimes show up after work and lift weights still in his Burger King uniform. His dad has saved all of his "Employee of the Month" certificates.
Still, Nate was impetuous, his friends said. He liked to drive 50 mph through town, past the sign on the way into Brigham City that told you how far you had to go until you were someplace else, and stop at Denny's to choke down stacks of pancakes at 3 a.m. He wanted to join the Army.
On the field, Geddie ran past Gaytan, dancing around a defender to grab a water bottle. He was Nate's best friend.
"I didn't know then … what an impact this would have on all the boys on the team," Gaytan said, adjusting his baseball cap to cover his eyes.
— — —
In the weeks after Nate died, shortly before the spring season started, Gaytan would sometimes stand on the field after practice when the grass was littered with Gatorade cups and the boys had gone home.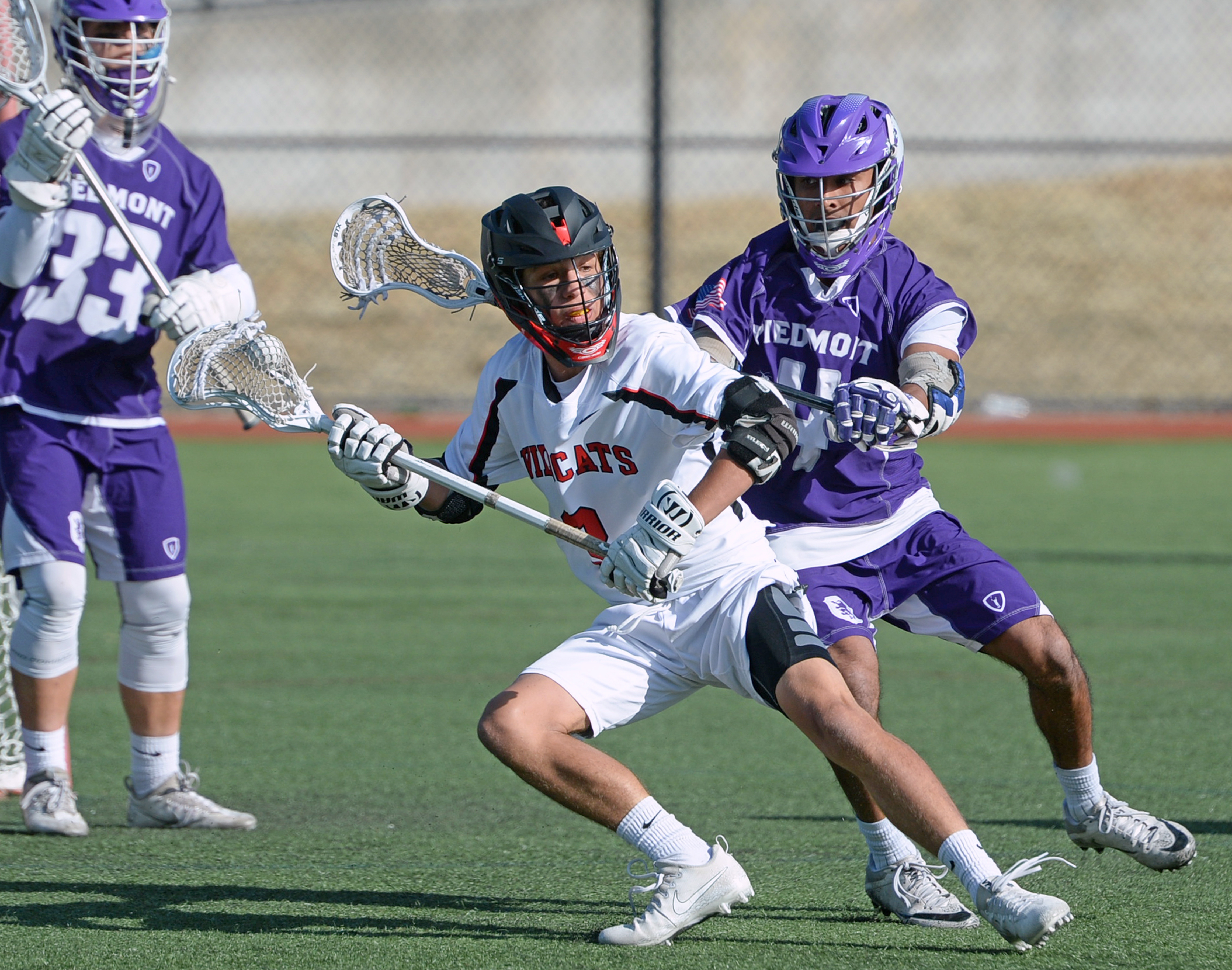 He'd wonder if he should resign. The boys had struggled to get through games; they won a few and lost a few more.
But by the time the season was over, Gaytan thought the worst had past.
Then, in July, Jeremy died.
Jeremy Shipp was popular and nabbed a part in almost every school play, particularly relishing the role of Ryan Evans in "High School Musical." He played guitar and practiced in front of a Bob Dylan poster that hung in his room. His teammates said they often heard him singing as he ran past them on the field.
Logan Clark, a midfielder, remembered Jeremy climbing on top of a shed during a party once and confidently — and seriously — belting out Toto's "Africa." Now, Clark said, "every time I hear that song I think of him."
(Photos courtesy of the Shipp family) Jeremy Shipp was a member of the Box Elder High School lacrosse team.
Jeremy was 16 and never talked about depression, said his older brother Steven Shipp. Jeremy did question why Nate's death happened, and it didn't seem to leave his mind, he added.


"I don't know how," Steven said, not finding the words. "I just don't know how to explain it."
After Jeremy's death, Gaytan's brain rattled through the roster at all hours of the night. 11:04 p.m: Why was Geddie so quiet? 12:26 a.m.: Was Harrison trying to tell me something? 1:37 a.m.: Did Cru act weird at practice? 2:51 a.m.: What am I doing wrong?
When he did manage to sleep, he'd dream about standing on the field, waiting for the players. None would show. The coach was constantly battling his own regrets.
The team now faced attending a second funeral together, again filling the first two rows of pews at the church. Afterward, Gaytan, still in his neatly ironed black suit, drove to every player's house. He was worried others might be having suicidal thoughts and wanted to talk to their parents.
Moms opened up about what their sons were feeling. Dads confided about their fears. It was like they were just waiting for someone to ask.
— — —
The coach was also seeing the effects in his own home.

Brandyn started skipping school. He took his dad's truck without asking and, with just a learner's permit, crashed it. He quit the football team. He locked himself in his room and played video games until he fell asleep. He stopped talking.
"He became defiant," Gaytan said. "He was like a totally different kid."
Brandyn and Jeremy had a connection on the field. Brandyn would find Jeremy — nicknamed "the fox" because he was sneaky — tiptoeing past defenders and fire a pass that would turn into a score.
After Jeremy died, Brandyn would sometimes find himself still looking for him. He was angry. "I didn't want to play for Jeremy. I wanted to play with him."
(Rick Egan | The Salt Lake Tribune) Brandyn Gaytan listens to his dad, Box Elder lacrosse coach Juan Gaytan, between games during a tournament in Logan on Saturday, Nov. 3, 2018.
On a Wednesday in early October — about two months after Jeremy died and things seemed to be only getting worse — the coach finally asked his son what he'd been avoiding: "Have you thought about hurting yourself?"
Brandyn nodded: "It was a quick thought, but yeah.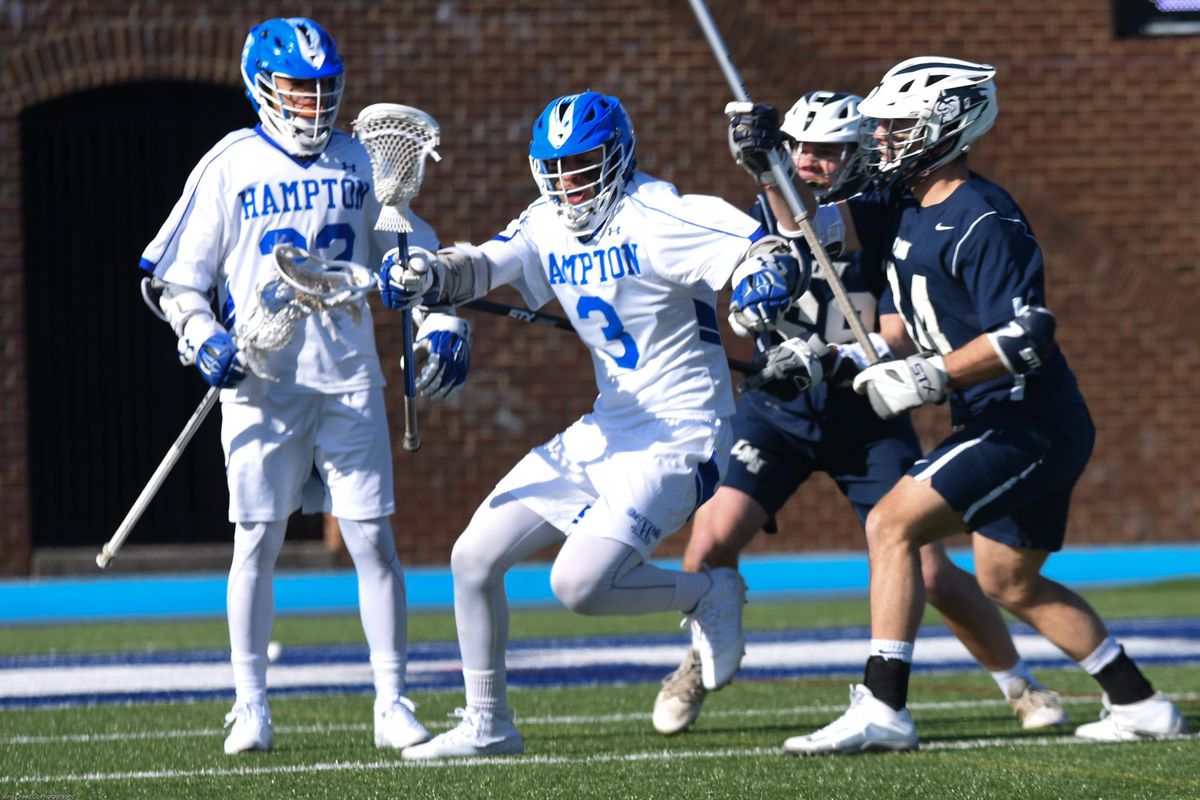 "
Gaytan and his wife, Trisha, called a therapist, and Brandyn has gone in every week since. Advocates recommend being similarly direct if someone seems to be planning to hurt themselves.
The coach decided then that doing nothing, not talking and not acknowledging the suicides wasn't working. It was clear to Gaytan, to the school and to the community that they had to take some action.
The school had four counselors; the district brought in more and trained teachers on the warning signs of depression and suicide, said Assistant Superintendent Gary Allen, who was principal of Box Elder High when Nate died. Administrators talked to parents and athletes with a social worker; they focused on "more conversation and awareness," Allen said.
Gaytan took a more personal approach. At a practice after Brandyn's first counseling appointment, the coach listened to the boys shouting their moves during drills.
Lacrosse relies heavily on communication. The players yell: "I've got your right.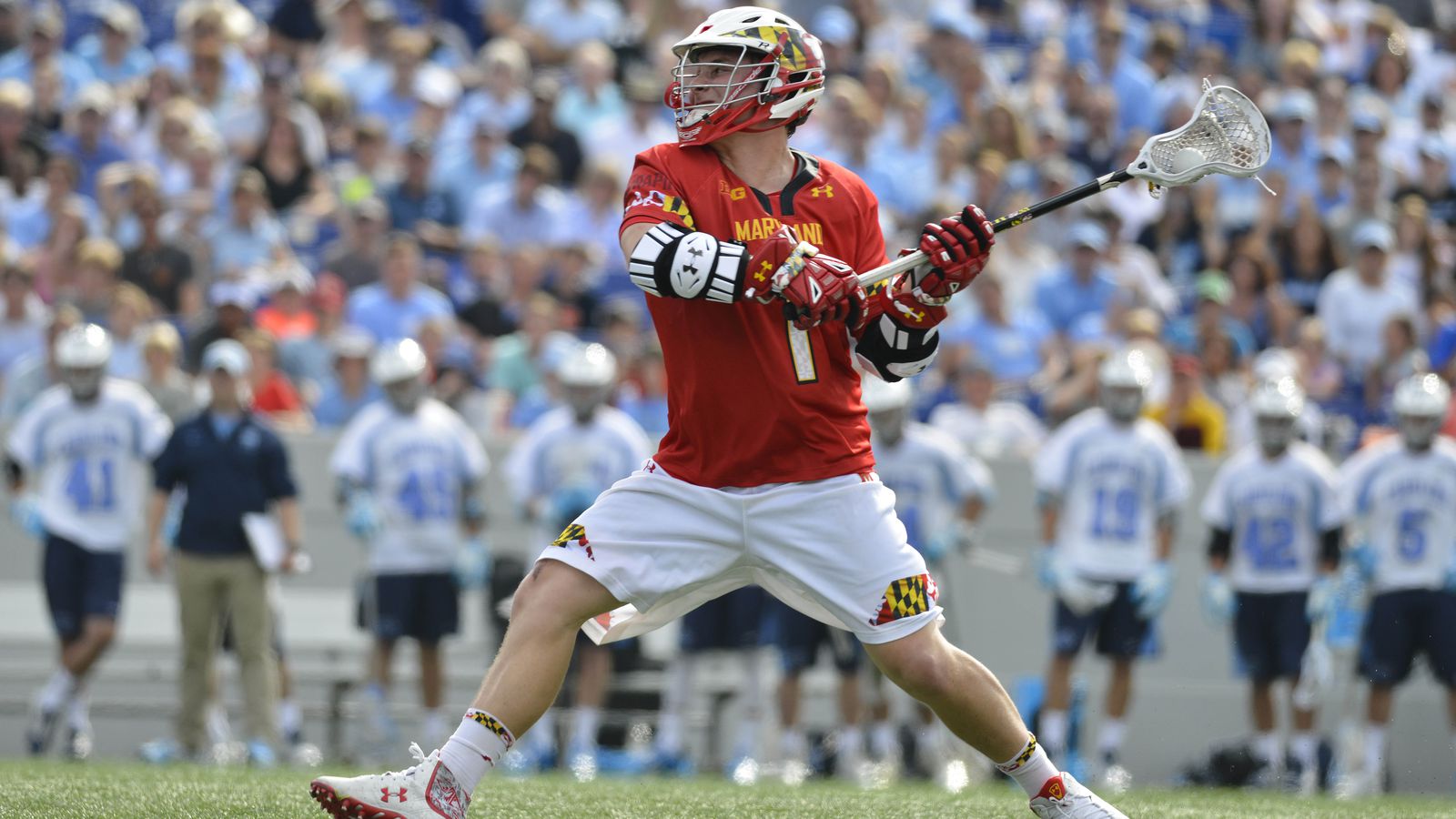 " "Cover my left." "I'm open." "Ball, ball, ball."
He realized the boys were essentially giving advice and asking for help. He thought: Why couldn't they do that off the field?
Gaytan took that inspiration slowly at first, telling the boys they could come talk to him if they needed to. A few did.
Geddie and his mom told the coach that in September he'd had a plan to die by suicide, but then his mom stopped him. He was glad she had, but he was still fighting it every day and was getting help from a counselor, which they feel is working.
Cru, who'd been in school plays with Jeremy, mentioned that he had thought about suicide, too. A couple of the other boys talked to Gaytan about feeling depressed. And none of them could get through a day without thinking about the two deaths.
They said they could see the faded ribbons still tied to the sycamores lining the streets into Brigham City to memorialize Nate and Jeremy. They said they walked past a mural painted on the school driveway that said, "Unite against suicide," and posters with the suicide prevention hotline number hung every few feet in the hallways.


In his own home, Gaytan had gathered up his rifles and taken them to his dad's so Brandyn wouldn't have access to them. After some of the boys talked to him about how they were feeling, he urged other parents to remove their guns, too.
Many folks in Brigham City own guns and hunt religiously; the grocery store stocks shotgun shells. Although most youth suicides here — and in Utah — are by gun, some were reluctant to follow Gaytan's advice.
"My son knows we only use the guns to hunt," dads responded. Or, "We can't take every dangerous object out of the house." And, "How would I defend my family if there were a break in?"
No one thing — removing guns or communicating more — would solve this, the coach said. But he wanted to persuade parents to take both those steps, which he considered reasonable and experts agree can limit the risks. And Gaytan wanted the players to know it's OK to talk about the deaths and to ask for help.
— — —
The coach started visiting each of the boys at least once a month, too, more often for those who seemed to be struggling the most.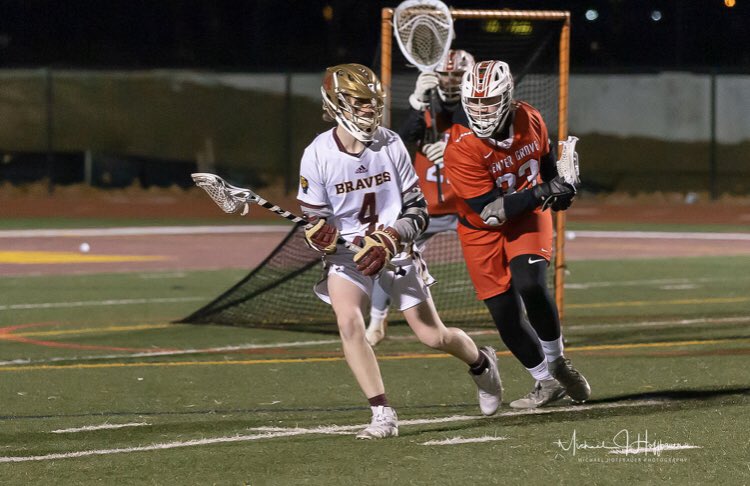 He sat down with Geddie during his break at the pizzeria on Tuesday nights. He drove his '77 Chevy back to his place to talk with Brandyn between driver's ed and chemistry homework. Then he went to Cru's house at 7:30 p.m. because he'd be home from play practice for the school's production of "Chitty Chitty Bang Bang" by then.
Gaytan also recruited more coaches for the team. One played lacrosse in high school and lost a teammate to suicide. One had battled depression and suicidal thoughts and counseling has helped him cope. And one is a licensed clinical social worker.
He asked Jeremy's dad to come chat with the boys and invited Jeremy's brother to help with the goalies and the face-offs.
"We're doing what we can to get them to talk," Steven Shipp said. "We're trying to make sure that it doesn't happen again."
David Cowsert, Nate's dad, stops by practice occasionally, as well. These boys, he said, should be worrying about homecoming and first kisses and college applications and graduation; he doesn't want them to have to think about losing their friends.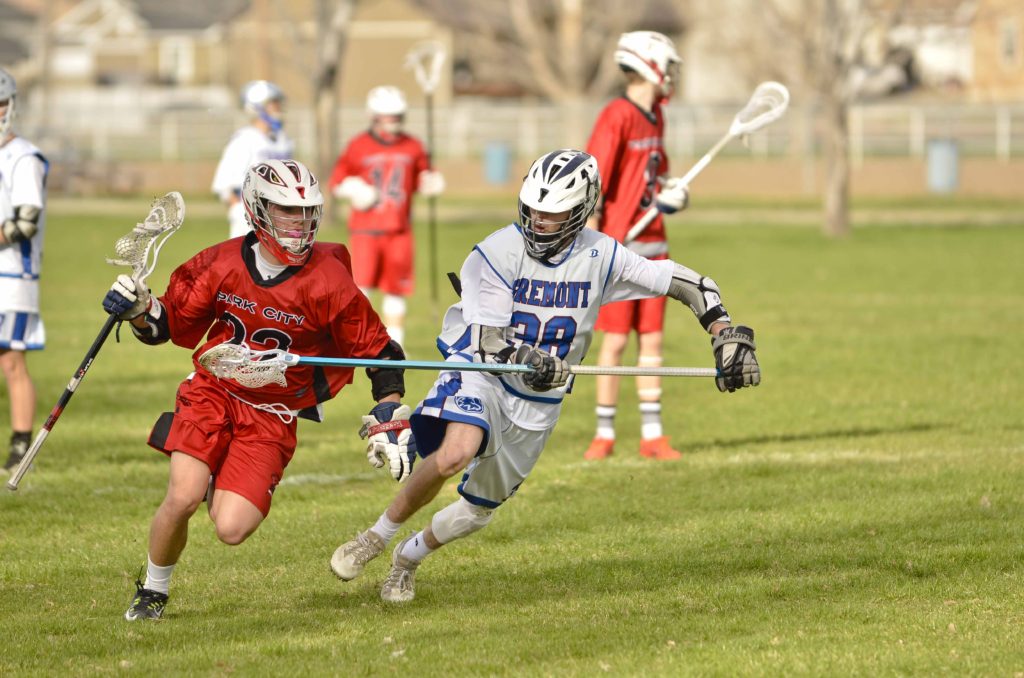 "When they have their helmets on, it's hard. I just picture Nate," Cowsert said. "But a lot of the boys playing now are playing because of him."
Gaytan has brought counselors to practice, too. He even had his players write essays about how they're feeling. Some, he knows, still don't want to talk about it. But all of them, he believes, can recover.
The coach started a group text so the boys could reach out to him or their teammates at any time. Offensive coach Levi Grover joked that most of the messages are "When's practice again?" and "Going for burgers," but he's glad it's there, that someone is there to respond.
"I didn't know how close a team could get," said Grover, 30, an alumnus of Box Elder High.
It's now been more than a year since the team lost Nate and nine months since Jeremy died.
"I don't think that wound will ever be gone," said Cru.
"But it's caused us to watch each other closer," Brandyn added.
— — —
Midway through drills near the end of the fall season, Gaytan called the boys into a huddle.

They pulled out their yellow mouthguards and spit into the grass. They tugged off their helmets, revealing sweat-soaked hair and bright red cheeks.
"If your minds are in the right place, it will work," Gaytan shouted, "Play for the right reasons."
He was answered by a chorus of "Yes, coach."
"Find something you love and play for that. It could be each other," he added. "That's heart, boys. Now bring it in, bring it in."
They put their fists in a circle. "What do we play with?" Geddie called out.
"Corazón," the boys yelled back.
"One, two, three."
"Corazón."
After four hours of practice, the sun was down and everything besides the field, illuminated by eight towering floodlights, had disappeared. Even then, the boys begged to continue.
"One more play," they pleaded. "One more."
"OK," Gaytan said. "Let's keep going."
Long Tail Cup – Box Lacrosse Tournament ⋆ Bearpaw Lacrosse Events
January 23-24, 2021 
Location: Total Sports Complex 10020 S Compass Dr, Rossford, OH 43460
Schedule: We will use Tourney Machine for our Schedule.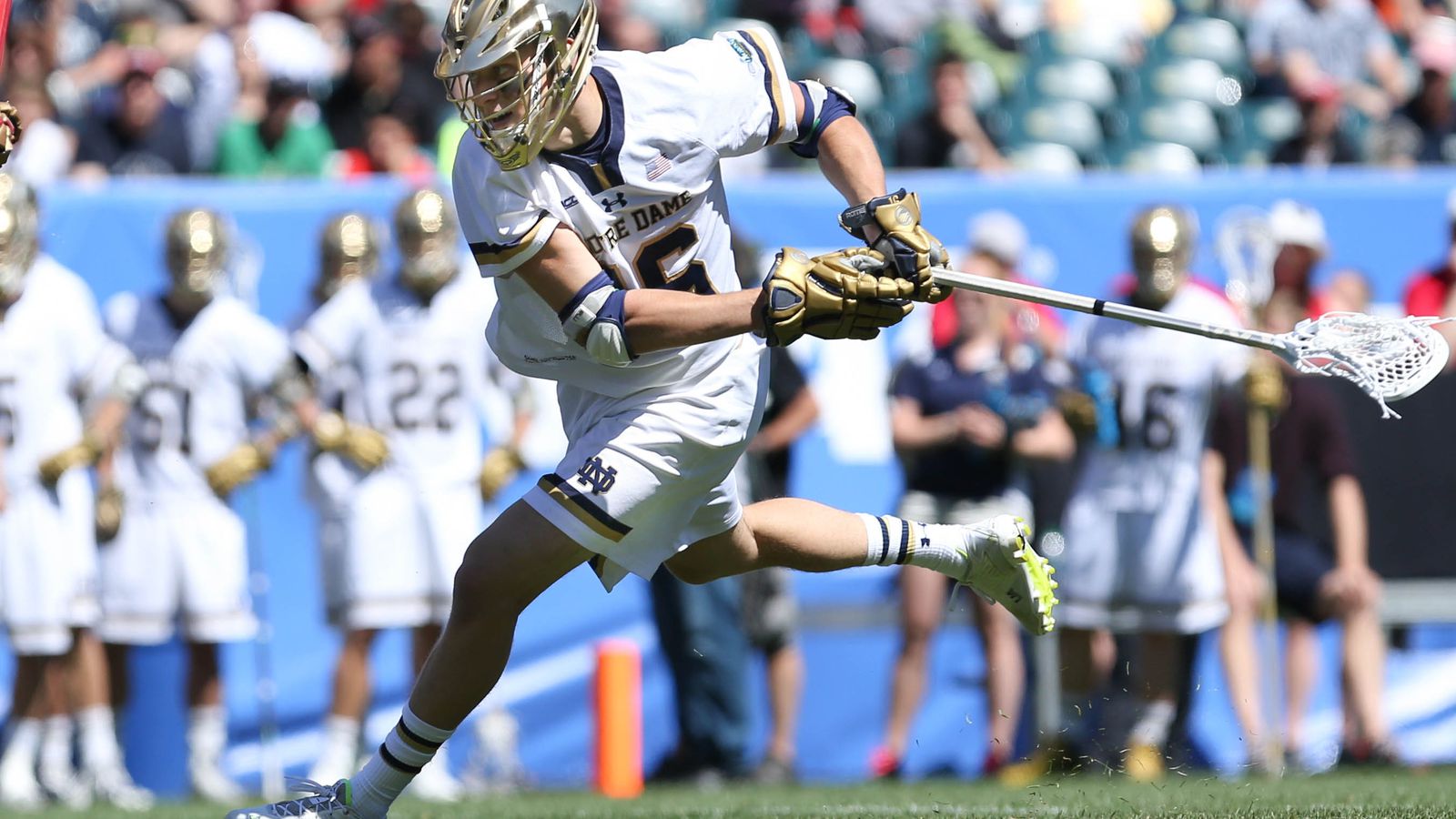 Book your Stay to Play hotels here: https://app.eventconnect.io/events/12726/hotels?nav=hidden
Divisions: Pee Wee Grades 5-6 – Bantam Grades 7-8  – High School B  – High School A
Times: All time's are Eastern Time Zone.  See schedule for exact times.
– Saturday Game Times: 7:00 AM – 9:30 PM
– Sunday Game Times: 7:00 AM – 4:00 PM
Questions: Contact us to get your team in on the action!  [email protected] / 317-804-1721
Fee: $1750 per team
$750 deposit due upon registration. Remainder is due by 12/1/2020. 
Failure to meet the final payment deadline will constitute non-acceptance of the tournament registration and a forfeiture of the tournament spot and deposit fee.
4 game guarantee with some teams getting 5. Each division will be limited to 8 teams.
30 second shot clocks
2 USBOXLA certified referees per game
Certified Athletic Trainer
Cleats are permitted
This is a USBOXLA sanctioned event
Every player and coach must be a member of USBOXLA for insurance and safety.  If you do not have a USBOXLA membership you need to go to http://membership.usboxla.com and apply for either a weekend warrior membership for $20.00 or a full annual membership for $45.00.
Hotels: https://app.eventconnect.io/events/12726/registration-type/create?nav=hidden
Local Scene:
Rossford is a Diamond in the Ruff and has something for the big kids and little ones!
Reset – 27250 Crossroads Pkwy. Rossford, OH 43460
Get your retro on at Reset featuring all your favorite retro arcade games! Enjoy free play while you eat and drink in a trendy bar atmosphere. Take it outdoors for sand volleyball on five courts, corn toss and an outdoor tiki bar. Venture next door to Corks Fine Wine for wine and beer tasting with a creative tapas menu.
The Toledo Zoo – 2 Hippo Way, Toledo, OH 43609
Recognized as one of the nation's top-ranked zoos. See more than 9,000 animals representing 700-plus exotic species from around the world.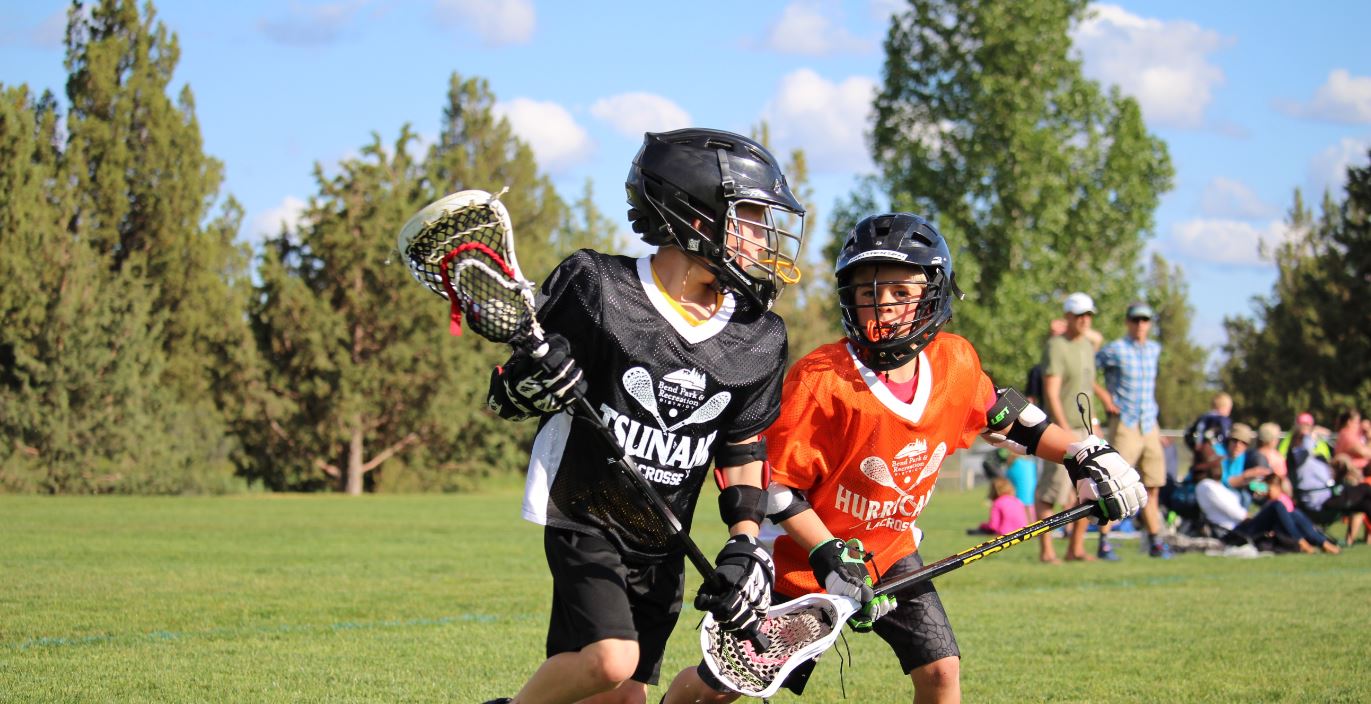 Hollywood Casino – 777 Hollywood Blvd., Toledo, OH 43605
Hollywood Casino is a smoke-free facility that offers valet parking, big-time games, incredible restaurants, "A+" customer service and fabulous promotions. With 125,000 square feet of thrilling casino action, you'll never run out of ways to play at Hollywood. Get that winning feeling with more than 2,000 of the hottest slots around.
Toledo Museum of Art – 2445 Monroe Street, Toledo, OH 43620
Founded in 1901, the Toledo Museum of Art has earned a global reputation for the quality of our collection, our innovative and extensive education programs, and our architecturally significant campus. More than 30,000 works of art represent American and European painting, the history of art in glass, ancient Greek, Roman, and Egyptian works, Asian and African art, medieval art, sculpture, decorative arts, graphic arts, and modern and contemporary art.
Interstate Lanes – 819 Lime City Road, Rossford, OH 43460
Our modern bowling center has kid friendly bumper bowling lanes & plenty of lightweight bowling balls and small shoes.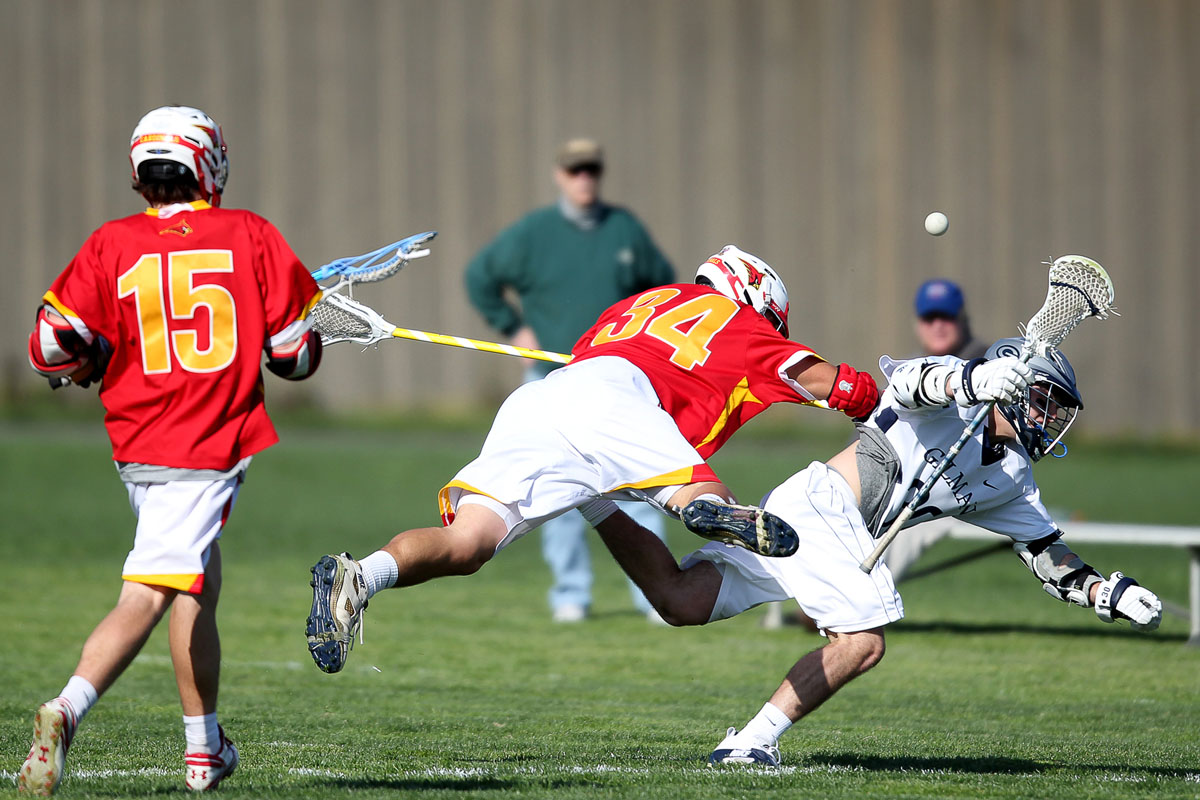 Whether you're looking just to bowl a couple games by yourself, an outing with friends and family or you want to join a bowling league, Interstate Lanes is the place to be.
Imagination Station – 1 Discovery Way, Toledo, OH 43460
Imagination Station, Toledo's Science Center, is dedicated to making science, technology, engineering and mathematics fun and accessible. There are hundreds of interactive, hands-on exhibits that are fun and educational for the entire family. Whether you only have an hour or you have all day, there is plenty to see and do at Imagination Station. Come join us and explore everything that Imagination Station has to offer!
Fantastic ascent for Pilgrim (R.I.) girls lacrosse – Boston High School Blog
Prior to 2011, a Pilgrim High girls' lacrosse team wasn't even the figment of most Warwick residents' imagination.
Six years later, the Patriots are the Division III state champions. In the process, Pilgrim went 18-0 and outscored its opponents by a combined margin of 220-77.

What makes Pilgrim's accomplishment all the more impressive is that during that initial season some girls didn't know the first thing about lacrosse.
"Believe it or not, I had to show a few of them which side of the stick with which to catch the ball," said Tom Flanders, who's been Pilgrim's coach since the program's inception. "Where does the ball enter in the head of the stick? I had a girl say 'I can't catch this ball.' It was a learning process like learning a different language.
"We drilled the fundamentals into their heads. Every day was about the simple rather than the spectacular.
"In the future, you rely on fundamentals," added Flanders. "If your foundation isn't sound, it's going to fall down. Fundamentals are the key to everything. Word hard. Do the simple. That's been the motto of the program."
A need for numbers: Even though a handful of girls approached Flanders about starting a lacrosse team in 2011, he knew a handful wouldn't be enough to make this a viable option.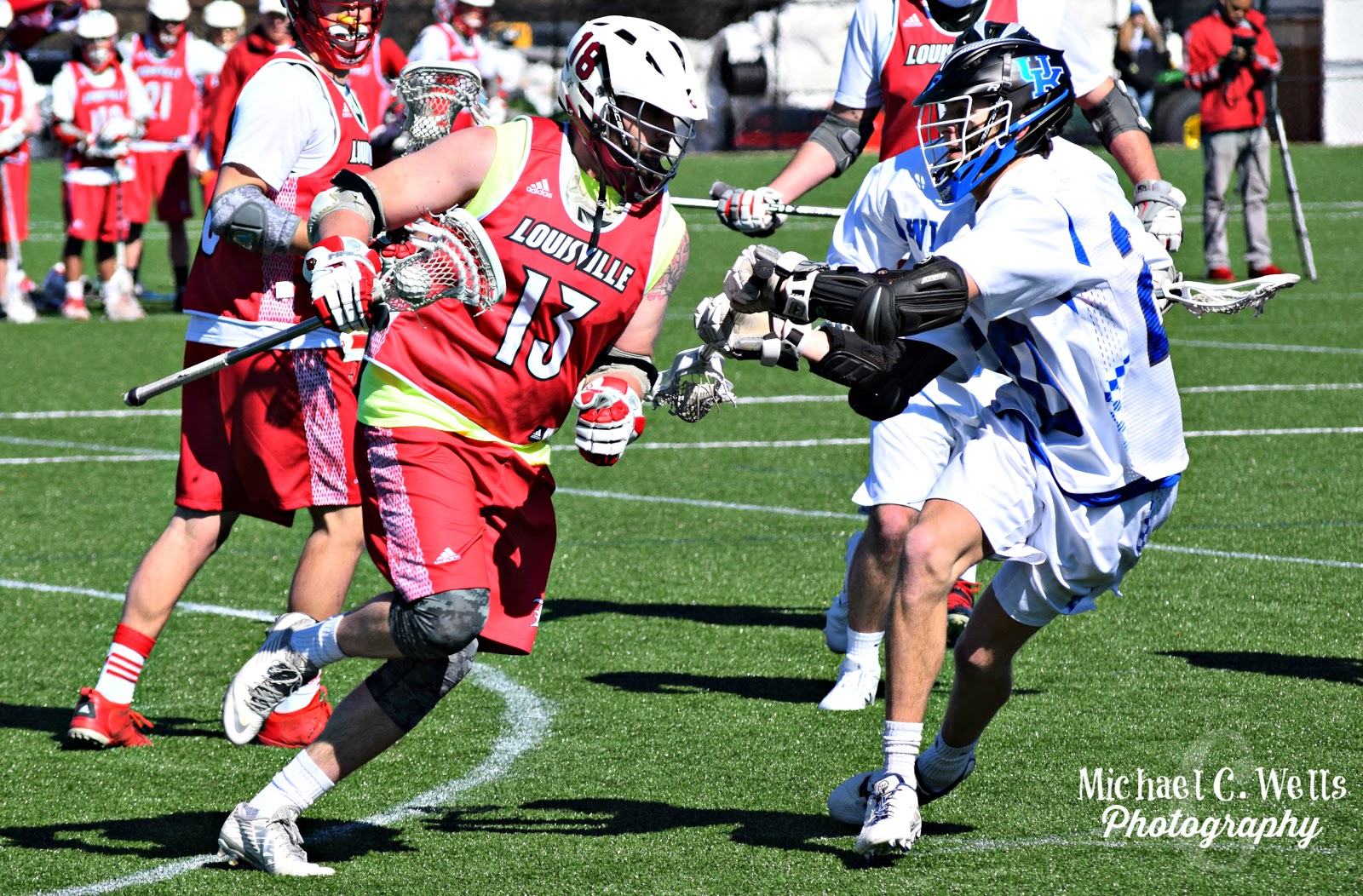 "For me to sell this to the school committee, I needed numbers," said Flanders. "I needed enough players to fill a team for this year and the future. I couldn't have a team with 35 seniors. We put together a spread sheet that had every kid with their graduating year. There were no less than 12 kids from each grade level. I said these are great numbers for a program.
"We would get freshmen to replace graduating seniors."
A total of 70 girls signed up in 2011; 45 eventually came out; and everyone made the roster.
But prior to this season, Flanders experienced something he never had before.
"This was the first year we had to do some cutting because we had over 55 girls try out," he said. "In the entire program we kept 44.
"If you win, people tend to be around that. You have kids who never have played this sport before. Now you have athletes playing lacrosse and, hopefully, you can turn those athletes into actual lacrosse players."
The core of the 2016 team was comprised of 12 seniors: captain Hannah Johnson, captain Sophia Deluca, Kendra Tantimonico, Emily Heon, Madison Yehle, Molly Lynch, Hannah Ambrosia, Brigh Finnegan, Ashlee Stubbs, captain Hannah Page and captain Alexia Martins.

Lynch, who was on the track team, came out as a junior and scored four goals last season. This year she led Pilgrim with 40 goals.
Page played softball as a freshman but, a year later, joined the lacrosse team and this season fired home 39 goals.
Tantimonico played soccer until Flanders "convinced her to play another sport."
"In my opinion, Kendra was the MVP of the playoffs," said Flanders. "She scored 12 goals and assisted on three in three games."
Paula Cavanaugh split time between attack and goal. On the field, she finished with 13-4-17 totals and was named the team's MVP.
Not surprisingly, Pilgrim was 0-14 in 2011. But that record didn't faze Flanders.
"I had some really good athletes and there were so many games that were close," he said. "We scared a lot of teams. We weren't the typical 0-and-whatever team. As the season progressed, I could see defensive schemes and offensive plays that were executed. I could see potential.
"I considered that year a success because we overcame so many things to get on the field.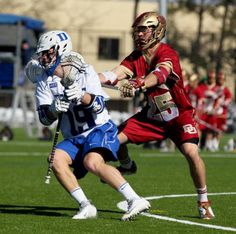 The fact we were 0-14 was meaningless because we were showing progress and were an official Interscholastic League sport. The girls held their heads high.
"We were in Division II the first two years so we were playing against girls who had played lacrosse since they were kids," added Flanders. "But we were competitive."
Refusing to buckle under: The Patriots being able to hold their heads high was put to the test each of the previous three seasons.
Narragansett beat Pilgrim in the 2014 Division III finals while Chariho beat Pilgrim in the 2014 Division III finals and in the 2015 semifinals.
"We lost two two-goal games," said Flanders. "It was clear they wanted a different ending."
That "different ending" occurred on June 14 when Pilgrim edged defending state champion Chariho, 11-8. But it didn't come easy.
"When we were down 3-0 in the finals, they were thinking 'Here we go again,'" said Flanders. "They needed a timeout to calm down.

When they did, they outscored Chariho, 11-5. They knew what it's like to lose. But Chariho didn't know what it's like to lose. Once you start playing with confidence, everything is going to be fine.
"Rather than screaming or yelling, they knew if they went ahead you put a fear of losing into a champion. Sometimes they can't recover from that."
That's exactly what happened.
In looking back at the season, Flanders cited an example of the importance his 12 seniors had on the program.
"We brought up three freshmen (Lila Giguere, Jordan Petrucci and Alyssa Pexinho) who had been doing a good job on the junior varsity," he said. "I felt it was really important that they saw the way these seniors carried themselves.
"I wanted them to realize how you play games. They know everybody loved being a teammate and you can't place a price on that level of comfort. It was important for the younger players to see that."
**
Mike Scandura has been covering high school sports, college basketball, football and hockey plus minor league baseball in Rhode Island since the early 1970s.

A native of Oswego, N.Y. he's a member of the Words Unlimited Hall of Fame which is the statewide organization of sportswriters, sportscasters and sports publicists.
Breaking down the Warriors' offer sheet, PCLC match of Kalinich — Lacrosse Flash
NLL Free Agency opened on Sunday, Aug. 1, but you'd be forgiven for missing that given how deafeningly quiet the free agent market has been so far. 2020's free agency open was huge, with big names moving to new squads and one of the craziest offer sheets in NLL history.
That hasn't entirely been the case for the most recent ~36 hours of the open NLL market, but there was an interesting offer sheet that Vancouver Warriors GM Dan Richardson made, and it gives us an opportunity to look at one of the lesser known aspects of NLL RFAs and break down what was presumably an easy decision for Panther City GM Bob Hamley.
First, the move. The Warriors signed Anthony Kalinich to a two-year contract once NLL free agency opened.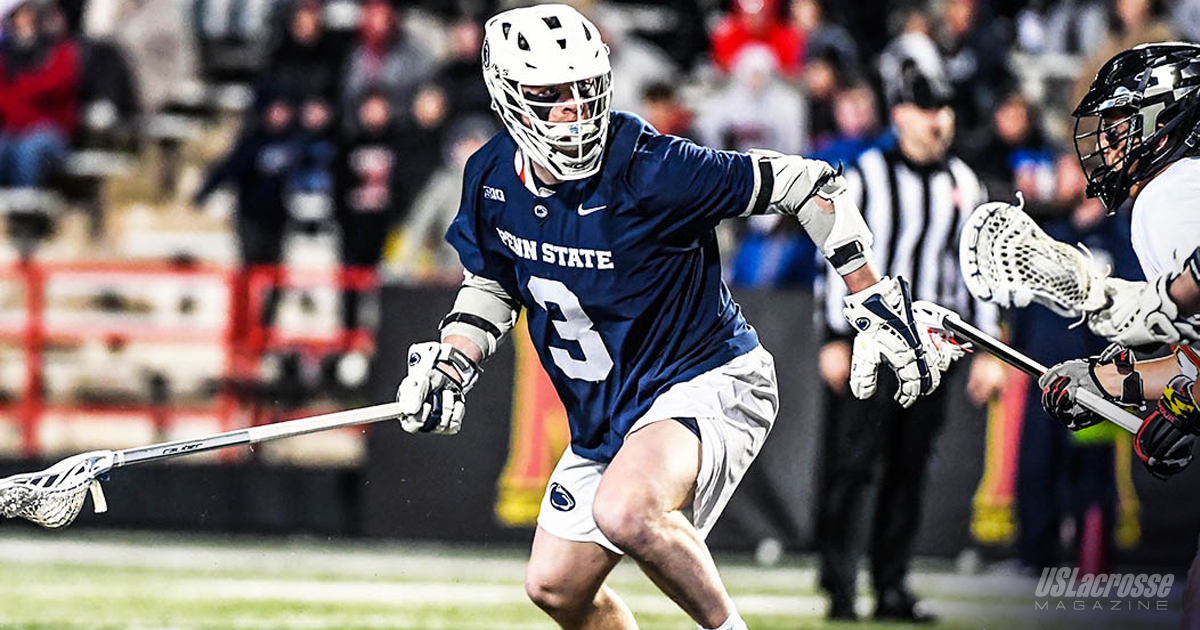 Kalinich had just been acquired by PCLC – along with Chad Cummings – on July 30, and the expansion club sent a second-rounder (No. 15 overall) back to the Calgary Roughnecks in exchange for the tandem.
Kalinich and Cummings are (were in one case) both restricted free agents (RFAs), meaning their accrued service time and NLL games played opened up their possibilities of being picked up by another team. It wouldn't be easy, but there's that chance.
With the Warriors signing Kalinich when he's an RFA, the NLL and NLLPA collective bargaining agreement gives the team that initially had the RFA's rights (Panther City in this case) 72 hours to match the offer. If they don't match, then they lose the player and get nothing in return.
PCLC matched it quickly, meaning they kept one of their most recent acquisitions instead of losing him for nothing to a division rival.
Before we get too far into pseudo-grading how each team did in this particular situation, it's worth noting two things.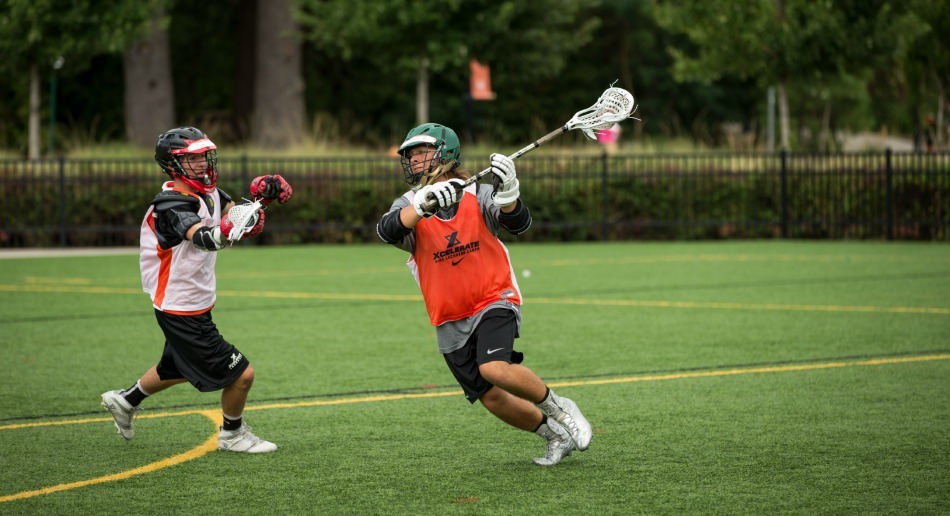 One, Kalinich is a three-year NLL defender that'll be 23 when the 2020-21 NLL season starts. He has a lot of upside and will get plenty of playing time, whether that's with PCLC or the Warriors.
The second thing worth noting is I love this move by Richardson, even if it didn't work out or didn't have the effect he probably hoped for. Signing another team's RFA doesn't happen often in the NLL, and the last time it was attempted was the Doug Jamieson craziness from last year's free agency opening. It's chaotic and a headache, and I wish more teams would do stuff like this.
It should be noted that NLL teams don't really like offer sheeting, though, as it invites retaliation and drives player prices up. It's a lot of additional effort that rarely works out for the team extending the offer sheet.
While I love the moxie of this attempt, I will acknowledge that it was flawed. There are two positive outcomes a team signing another team's RFA wants to achieve: either they get the player wearing their colors, or they handicap the other club with a salary and/or bonus amount or contract length that didn't fit into their plans and might cause headaches.


Richardson's move didn't accomplish the first and probably isn't as much of a thorn in PCLC's side as he'd like concerning the second.
Vancouver, one of the worst defensive teams of the last few seasons, needs to shore up its back end, and getting a young defender from their neck of the woods who has a ton of upside checks a lot of boxes for the Warriors. 
The issues come from the fact that this offer sheet came against an expansion club. PCLC just traded for Kalinich, and losing him when you gave up a relatively high draft pick isn't something Hamley or any other NLL GM would stomach.
It also matters that PCLC currently only has 18 players on their roster (28 now with the 10 names Hamley just signed, but they're young guys who shouldn't command much in terms of salary), with forward Ryan Benesch probably their highest paid player at the moment. PCLC is (presumably) way away from getting close to the salary cap for the upcoming season, and Kalinich, who is entering his fourth NLL season, shouldn't command a huge salary or significantly large bonuses, even if the Warriors and PCLC are high on him.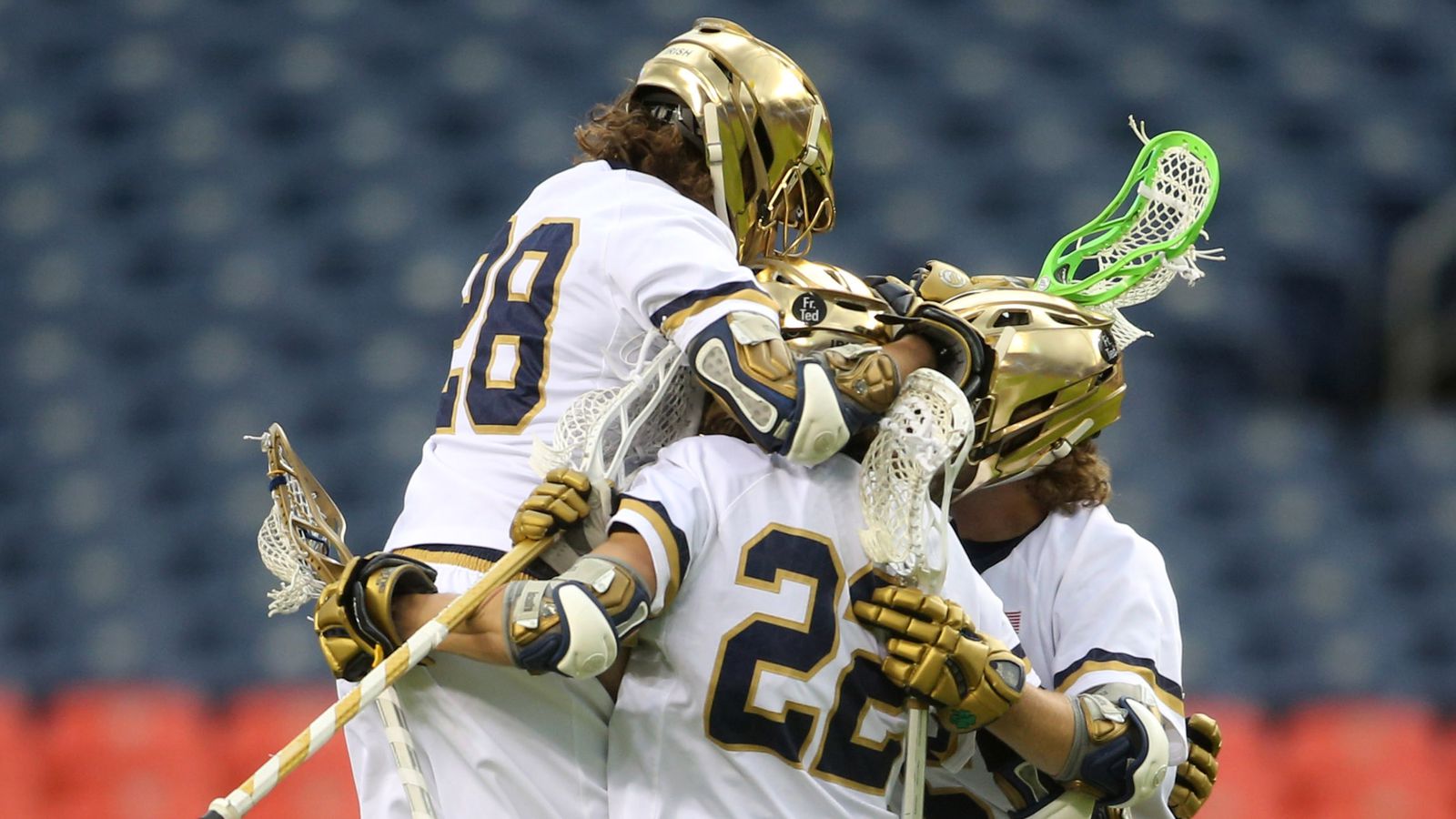 Offer sheeting another team's RFA works best against an established club, especially one with a lot of money tied up in veterans – again, either you get the player you want or that team is saddled with a contract that negatively impacts their plans. PCLC might get there one day, but the chances of them coming close to or exceeding the salary cap in their first year of existence is slim to none.
So, while I appreciate the intentions and effort by Richardson, let's face it: this wasn't the team to try and take a good young defender from. PCLC may have gone over what they wanted to pay Kalinich and/or how long they wanted his contract to be, but this isn't a move that handicaps the expansion franchise by any stretch of the imagination, and it was effort that resulted in nothing for the Warriors.
90,000 Winter games of the imagination. – Kunst_Camera – LJ
William Notman – Tobogganing "The Spill", 1889
As the heroine of a Russian western used to say, "Johnny! Make me an edit !!" Of course, in 1889, the photographer could not hover in the air and take such a picture.


But Canadian photographer William Notman was a master of all kinds of printing and editing. He shot people in the studio, individually, in pre-conceived poses and then imprinted them into a pre-drawn background.And these photo collages were wildly popular in the late 19th century. And although in the history of photography this has remained more of an amusing touch than something truly important, today behind the cut there is an exhibition and a story about Notman and his montages.
In the 1860s, when Notman began to make his collages, the technique itself was no longer new and was known to many – for example, British photographers Oscar Reylander and Henry Peach Robinson enthusiastically experimented with combined printing. But if the British tried to achieve some desired artistry in this way, then Notman made his montages a successful commercial brand and the main source of income for his company.
Bute House skating party, Montreal, 1873, montage
I must say that all kinds of winter fun in Canada has always been more than just entertainment.


In winter, people of all ages filled the city skating rinks, and not only children, but also quite adults, enthusiastically rode down the slides on toboggan sleds, men played lacrosse and hockey. And ice skating was a part of social life – there were whole secular balls and masquerades on ice. And so, before the next holiday or secular ball on ice, Notman posted an announcement in the newspaper that this ball would be immortalized in a general photograph.All those wishing to be on the final photo collage, Notman asked him to come to his studio, in a ballroom suit and with skates. And the audience turned on a sense of rivalry – how is it that my neighbors and friends will get into the photo, and the worse I am? Other ladies will be in the photo, but my luxurious dress will not be in the photo? Everyone wanted to get to the final photo, people willingly went to Notman's studio and were ready to pay more than for a regular studio portrait.
Skating Carnival, Victoria Rink, Montreal, 1870, erection
Numbered key for the Skating Carnival composite of 1870
"The Toboggan Party", Rideau Hall.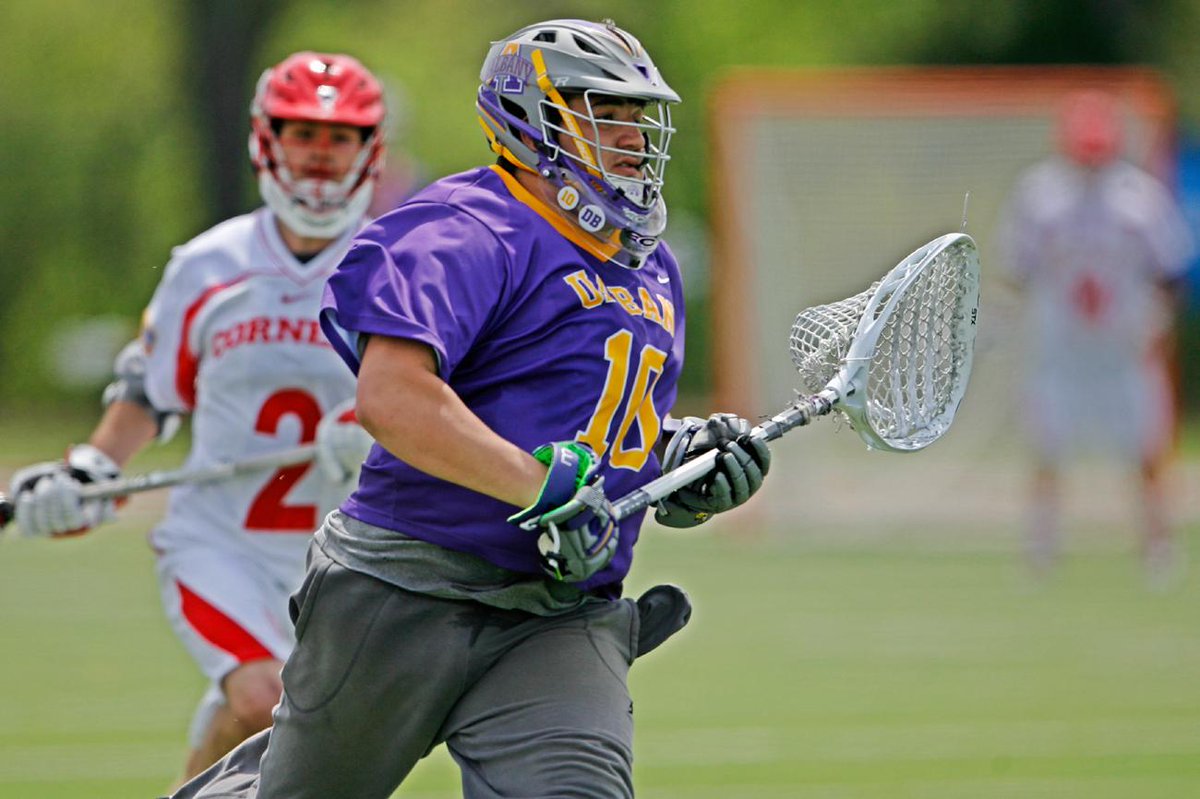 c 1872-1875
William James Topley (one of Notman's photographers, the whole staff worked for him).
One may ask – what prevented Notman and his photographers from taking group photos right in nature? But to shoot several dozen people in one shot so that everyone turns out well is almost impossible even now. And working in the studio made it possible to shoot each person in a favorable angle and lighting, to make several different takes. In addition, in those years, shooting was possible only with long exposures, and even in static group shots, someone often moved and came out blurry, not to mention shooting movement: for example, it was simply impossible to shoot ice skating or a sled rushing down the slope. …And in the studio it was possible to depict at least the illusion of movement, and the clients of Notman's studio froze in various poses, depicting ice skating, playing sports or some phases of movement.
Mrs. Pereira, posed for a skating composite, Montreal, 1876
Mrs.

Pereira poses for a composite photograph. Note the racks – holders that help Mrs. Pereira not to move during a long exposure. This is one of the photographic symbols of the era, an indispensable attribute of every studio.Usually, these racks were draped in every possible way or placed behind the model, but in this case Notman was just shooting a "working" frame for further editing, and the racks in the frame were not important to him.
Miss Allan and Mrs. Stevenson are curling:
Mrs. Russell Stephenson, posed for a curling composite, Montreal, 1876
Miss V. Allan, posed for a curling composite, Montreal, 1876
And this is the result:
Miss Allan and Mrs.Stephenson curling, 1876, montage
Notman's group collages were in great demand. With all the conventionality of such collages, each person in them was recognizable, everyone recognized themselves and their friends in collages on a par with celebrities and outstanding people of the city.

And soon the collages became evidence of a person's social status, confirmation of his involvement in some kind of social circle. Many of Notman's clients often ordered more than one print – to send to relatives, to show off …
A real boom of collage photographs began in Canada: whole noble gatherings, hunting societies, officer and sports clubs, college graduation classes turned to Notman.In some of these collages, the number of figures was measured in hundreds, and the most massive collages of Notman include about four hundred people.
Montreal Snowshoe Club on Mount Royal, Montreal, 1872, installation
Montreal Snowshoe Club (however, I'm not sure if this word is in Russian))
Canada whom we love and prize, 1882, installation
"Canada We Love and Appreciate, "Lacrosse Players.
Montreal Bicycle Club, Montreal, QC, 1885, montage
Montreal Cycling Club, yes.
Of course, Notman did not work alone on his collages – it was a large, well-functioning production with a whole staff of assistants, printers and retouchers.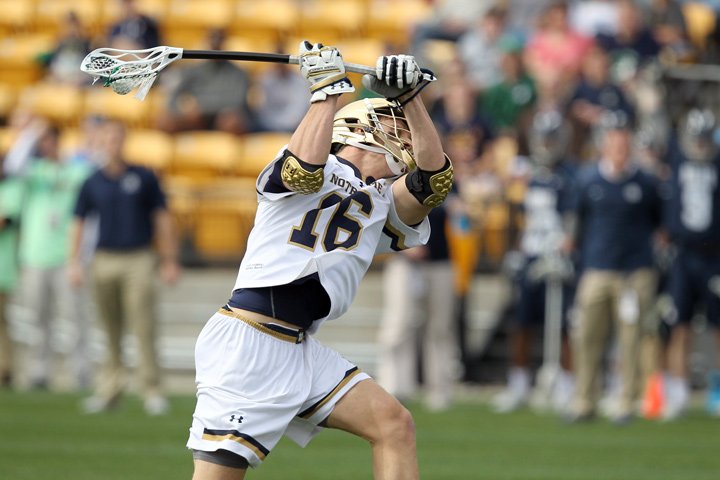 At the beginning, a sketch was drawn – how the figures will be approximately located in the final composition, the distance for shooting each portrait was calculated so that the proportions of the figures were believable and no one would seem too small or unnaturally large. After taking individual photographs, the figures of people were carefully cut out and pasted onto the background – a previously made drawing or a separately taken photograph of the interior served as the background.The retouchers added shadows from the figures and in every possible way smoothed out the visible inconsistencies between the background and the figures, so that the final collage looked more realistic. After that, the photographer reshomed the collage again, and the result was a final negative, from which it was possible to print copies for sale.
It even came to this:
Group of dogs for Mr. Sandham, 1875, montage
A group of dogs for Mr. Sandham. Each dog was filmed separately.


Big John and party shooting Lachine Rapids, near Montreal, 1878, montage
Big John and his team pass the Lachine Rapids on the St. Lawrence River! This, of course, for all water tourists should have been posted in a separate post))).I don't know, frankly, if they swam there as shown, but now kayakers are training there.
Yachting near Boston, Massachusetts, about 1880, installation
Nowadays, of course, such collages look rather naive and unnatural. The far-fetched poses are striking, and, despite all the efforts of the retouchers, the viewer still sees the obvious and inevitable strangeness of collage photography: people in such photographs look past each other, through each other, exist, as it were, separately from other faces.One can see the enormous work of photographers and retouchers, and one involuntarily thinks: "How, really, for the sake of this ridiculous result, people diligently removed, cut, pasted?". But what looks naive and far-fetched for us was just a step towards greater spontaneity for people of that time, and Notman's clients willingly forgave him some conventionality of such collages – after all, the photographer depicted them in a relaxed atmosphere, for some kind of game or entertainment.


People then simply did not know (although they hoped!) That photography would soon be able to catch movement, fleeting smiles, emotions, gestures and facial expressions.But they really wanted to get pictures "as in life". And they diligently posed for the photographer, freezing for a few seconds in front of the camera with this or that, as if natural facial expression.
However, in our time just "working" pictures of Notman look more interesting than many of his ready-made collages. You can see the "kitchen". Notman kept a huge studio in Montreal – and that he just did not use there as a props for filming. In addition to the usual painted backdrops, he used very real objects for the foreground scenery: he brought large stones to the studio, put up fences and real trees, and the polished metal sheet depicted ice in a very believable way.
Curling group, Montreal, 1867
Miss Benjamin, Montreal, 1867
Miss Gordon skating, Montreal, 1869-70
Notman made snowdrifts in the studio from salt and sheep wool, it turned out quite convincingly:
Hunting, Montreal, 1866, montage
He often sprinkled people's clothes with salt:
C.

Boyer and lady, posed sleighing, Montreal, 1868
And to depict snowfall, he generally came up with an ingenious thing: he sprayed paint in the air and carried negative under falling paint particles.And this is how believable the result was:
Young Canada, Montreal, 1867. One of the most famous pictures of Notman, he took his son, and called the picture "Youth of Canada". In general, this speculation on national specifics is very often visible in Notman's works: snowshoes, curling, snow-covered expanses … If you judge Canada from his archives, you might think that there is some kind of eternal winter in Canada and there is no summer at all.
And this eternal-winter atmosphere was also part of the brand: for example, "Youth of Canada" sold very well as a postcard for tourists, and the tourists themselves and ordinary Canadians also loved to proudly pose in winter suits, in the middle of fake snowdrifts and painted snow plains …
J. Inglis and friend, Montreal, 1868
Mr.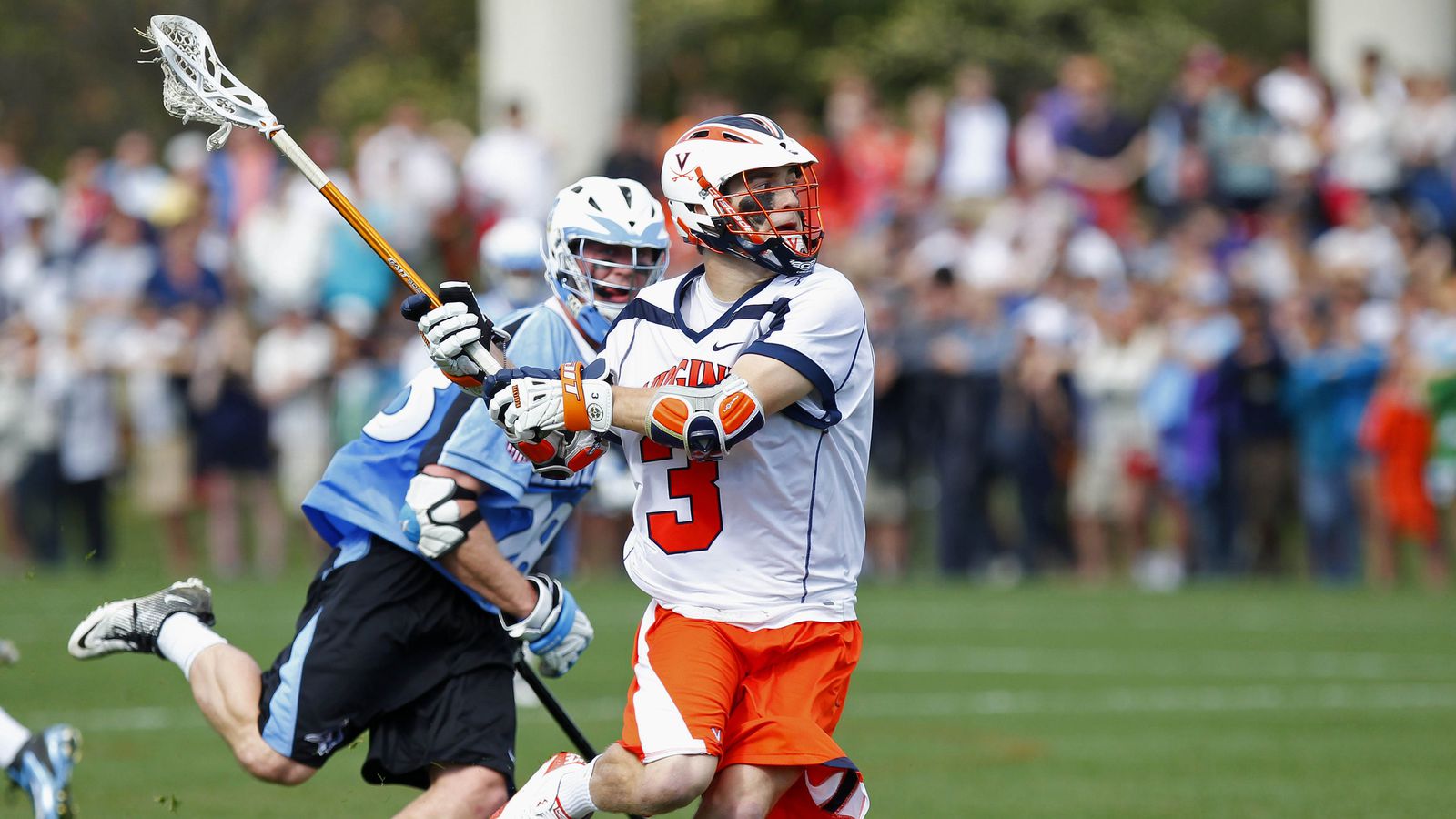 Tinmerman, Montreal, 1868
Mr. H. E. Jopling & Mr. D. McIntyre, Montreal 1876 installation
Earl of Dunraven and Mr. Campbell hunting, Montreal, 1875 editing
The Bounce, Montreal Snowshoe Club, QC, 1886, editing
Above is flying (in fact, just standing on the floor of the studio) Lord Stanley, after whose name the hockey cup is named.
Well, and finally, just this is the Hayden child:
Baby Hayden, Montreal, 1885
P.S. So, I wanted to write a short post about montages, but it turned out, as always)).
| | |
| --- | --- |
| Az egész kapcsolatunk csak a képzeletem szüleménye volt . | It was all a figment of my imagination. |
| Az a hívás csak a képzeletem szüleménye volt . | FBI I have already stated that this visit was a figment of my imagination. Personally, I consider him insane. |
| Ahogy mondtad, csak a képzeletem szüleménye volt . | As you said, it was all in my mind. |
| Talán a képzeletem szüleménye volt , de Randy eléggé feszültnek tűnt ma reggel. | Maybe I was just imagining, but Randy was kind of flustered that morning. |
| Rendben. Akkor mi a helyzet az öreggel? Ő is csak a képzeletem szüleménye volt ? | And I just invented that old man in the forest, right? |
| Az csak a képzeleted szüleménye volt . | It's just your imagination. |
| Nem a képzeletem szüleménye volt , oké? | This is not my imagination, okay? |
| Egy: valami megváltozott benne, valami oly jelentőségteljes, hogy attól valaki más lett, akire alig ismerek rá, vagy kettő: csak a képzelet szülemáltozott iságymer. | First, something changed inside her, something so significant turned her into a person whom I barely recognize, or the second … all this time I knew only her fiction. |
| Az egész háború csak a képzeletem szüleménye volt . | This holy war was a figment of my imagination. |
| Az a kényelem szüleménye volt , és többé nincs szükség rá. | It was a handy cover, but it is no longer the case. |
| Ismerje be, hogy az atyja képe csak az ön elméjének a szüleménye volt . | Trust science for once. Admit it, your father image was the product of your overexcited brain. |
| Hacsak nem az agya szüleménye volt . | Hope it really was just a figment of his imagination. |
| Olyan volt a haja, mint Richard Grieco-nak és lacrosse-ozott, de … ő csak a képzeletem szüleménye volt . | He had a Richard Greco haircut and played lacrosse, but he was imaginary. |
| De amit találtunk … az nem a képzeletem szüleménye volt . | But what we found did not seem to me. |
| Elcsábítani egy gyereket, akár a képzelet szüleménye volt akár nem, "E" kategóriás bűntett. Írásos bizonyítékunk van. | Minor seduction, albeit fictional, is a Class E crime.We have written proof. |
Russia in the semifinals of the World Cup! Our juniors suffered with Belarus, but became closer to the long-awaited gold
Before the start of the playoffs, Albert Leshchev's squad had several important questions:
Will our team, which has the best attack in the last decade, be able to take the first YWCH gold medal since 2007? Will Matvey Michkov manage to break the sniper record of Alexander Ovechkin by the end of the tournament and come close to the bombing performance of Nikita Kucherov, who is still the most productive player in the history of this championship?
The meeting against the national team of Belarus could provide partial answers to both questions.

But only on one condition: our team needed to demonstrate the wonders of discipline due to the destructive majority of the opponent.
As for the main star not only of our team, but of the entire tournament, Michkov is simply amazing. In past matches, we could see in his performance washers for every taste: here you have a lacrosse goal, and a puck from under your feet, and a regular demonstration of a lethal shot. This time Matvey demonstrated enviable versatility: having circled outside the gates of the national team of Belarus, the best sniper of the championship climbed onto a nickle and brought a touchdown into the gates of Tikhon Chaika, who did not expect such impudence.
And if you follow how the star of the SKA system works out in defense, you can even more deeply take root in the opinion that Michkov is a new phenomenon in Russian hockey.
However, it was too early for the Belarusians to throw out the white flag: by the middle of the first period, our rivals outplayed the Russian national team in terms of the number of scoring chances and over and over again put on the ears of our team's keeper Sergei Ivanov.

6 minutes before the end of the first period, our compatriots received a double numerical advantage, which they realized thanks to enviable persistence: again, Ivan Miroshnichenko was the soloist, pouring cannon shots on the gates of the Belarusians from the left throw-in circle.After several throws from the star junior, the four defenders adjusted to this game scheme, so Arseny Koromyslov changed the flank and rolled Yurova under the throw right away – Chaika was powerless.
The second twenty minutes began with the puck of the Russian national team: Svechkov won the throw-in, and Yurov took it to Artem Duda, who made the score 3: 0 with a long-range shot.
But then the Belarusian car switched on the second gear and crumpled the defense of our team, scoring two goals in three minutes: first Ilya Morozov scored, and then Fedor Nikolayenya scored the second goal in the tournament.
Having failed most of the second twenty minutes, Albert Leshchev's charges a few minutes before the break came to their senses and equalized the game, instilling confidence that such failures would not happen in the final segment of the meeting.

The third period began with the removal of Michkov, which in general did not add to the problems of our team. The coaching staff of the Russian team tore apart the majority of the Belarusian national team, not allowing the opponent to create a single dangerous moment in two minutes.And soon Ivan Miroshnichenko took advantage of his chance, scoring the fourth goal in the tournament.
Less than two minutes later, the Russian team regained a comfortable advantage: Vsevolod Gaydamak took advantage of the inconsistency of the opponent's defenders and threw the goalkeeper of the Belarusian team.
The guys of Albert Leshchev spoiled the nerves of the fans, but coped with the Belarusian national team and made it to the semifinals. There are only two steps left to the long-awaited gold!
Subscribe to the Sport24 hockey telegram channel
John Tangney »School of Advanced Studies
In the late 1990s, John Tungney worked as an education inspector at the James Joyce Cultural Center in Dublin.

His task was to develop programs for high school students and university bachelor students. The work inspired John to attend Trinity College Dublin, where he studied literature.
After graduation in 2001-2002. taught English in Japan. In 2003-2009. was a doctoral student at Duke University (Durham, North Carolina, USA). John's dissertation, The End of the Age of Miracles: Substance and Accident in the English Renaissance, focused on the reappraisal of the values ​​of the Middle Ages during the early modern period, in particular in creativity writers of the late 16th – early 17th centuries., including W. Shakespeare. T. Nash, E. Spencer, as well as in the works of playwrights during the reign of King James I. Subsequently, in 2009-2015, John worked at Nanyang Technological University (Singapore) as a teacher of courses on Shakespeare, Renaissance literature, classical literature , history and theory of literature. John co-hosted The Contemporary international conference at Nanyang Technological University in 2011.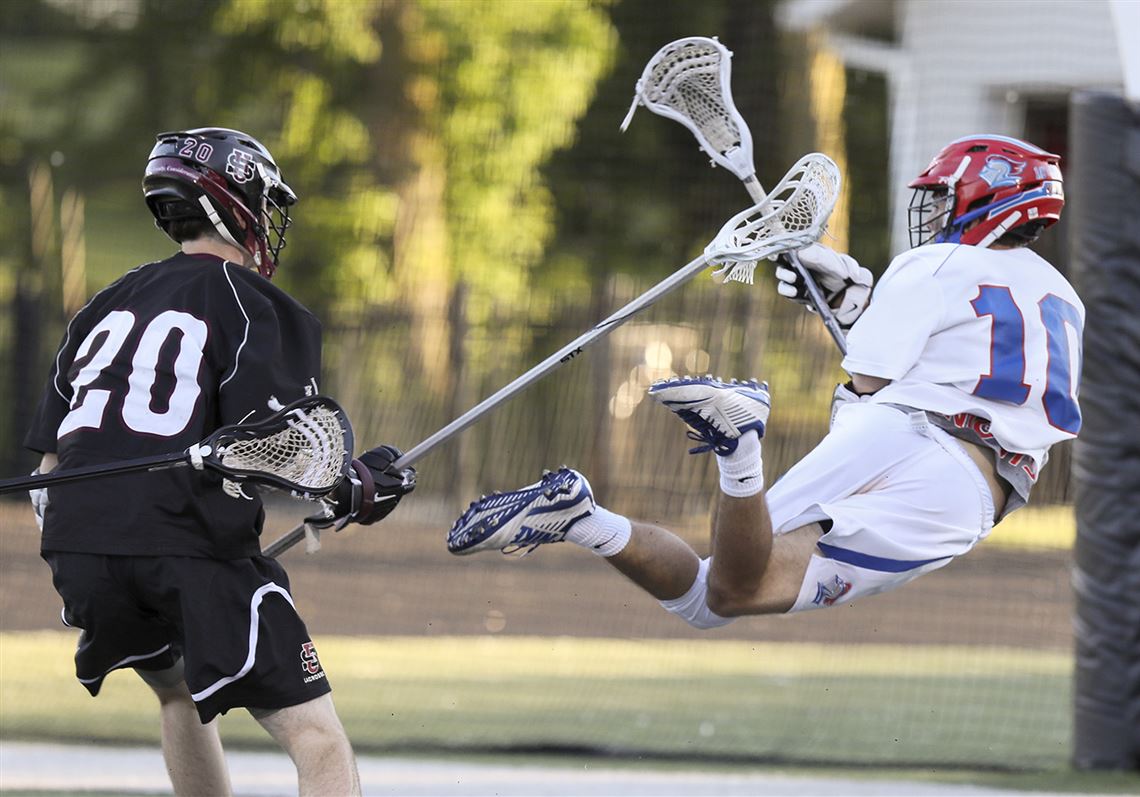 At the same university, the scientist worked as a coordinator of postgraduate programs, carrying out the current supervision of undergraduate and graduate programs in the English department.
In 2015, John returned to Ireland, where he took programming courses and was also involved in the creation of a new cultural magazine, The Time Traveler, dedicated to rare and unusual books. The target audience of the magazine is a wide range of educated people. John writes and curates articles on cultural history, history of ideas, fueled by his academic experience in recent years, including attending conferences in Singapore, India, China and the United States.The journal "Time Traveler" has published or is awaiting publication of John's reviews and articles devoted to the work of R.M. Rilke, cybernetics and Singaporean writer Kim Cheng Boey. Upon his return from Singapore, John wrote two books (a novel and an autobiography), the theme of which was the culture wars of recent decades. An as yet unpublished autobiography describes his period of study at Duke University.

It describes the events of the infamous 2006 lacrosse criminal case.when three members of the Duke University men's lacrosse team were falsely accused of rape.
At the School of Advanced Studies, he is a member of the Cultures of Rationality research group. As one of the authors of the "Great Books" basic course, he also developed the elective courses "Memories, Dreams, Confessions"; "Describing Inner Life" and "Imperial Suffering": Depression in Literature ". John hosts the Podcast "Intelligent Variety".
90,000 Top transfers of the week.Datsyuk's inexhaustible magic: News: Kontinental Hockey League (KHL)
Torpedo brought back the legionnaire, Daws and Khovanov strengthened Ak Bars, Datsyuk stayed in hockey for another season. KHL.ru – about the most notable transitions of the past week.
Nigel Dawes
From Avtomobilist to Ak Bars
The signing of a contract with Nigel Dawes is a giant step for Ak Bars on the way to the fourth Gagarin Cup.


To understand the player of what scale the Kazan management recruited, two facts are enough: Dawes is the fifth scorer in the history of the KHL and the most productive foreigner in the league.Moreover, his sniper skills are not at all the affairs of bygone days. Even at 35, Nigel is pretty darn good. He has not dropped below 20 goals and 50 points for seven consecutive seasons. Someone may be embarrassed by the inexpressive playoffs as part of Avtomobilist, but here we should rather talk about the lack of depth of the squad. "Siberia" in the first round closed the shock link of the Urals, and the foreigners did not wait for help. Whereas at Ak Bars the choice of performers is amazing: from Danis Zaripov , as experienced as Dawes , and Stanislav Galiev's Russians with Alexander Burmistrov to three legionnaires.Nigel, by the way, is no longer considered a legionnaire due to the presence of a Kazakhstani passport. That is why this signing of Ak Bars becomes doubly profitable.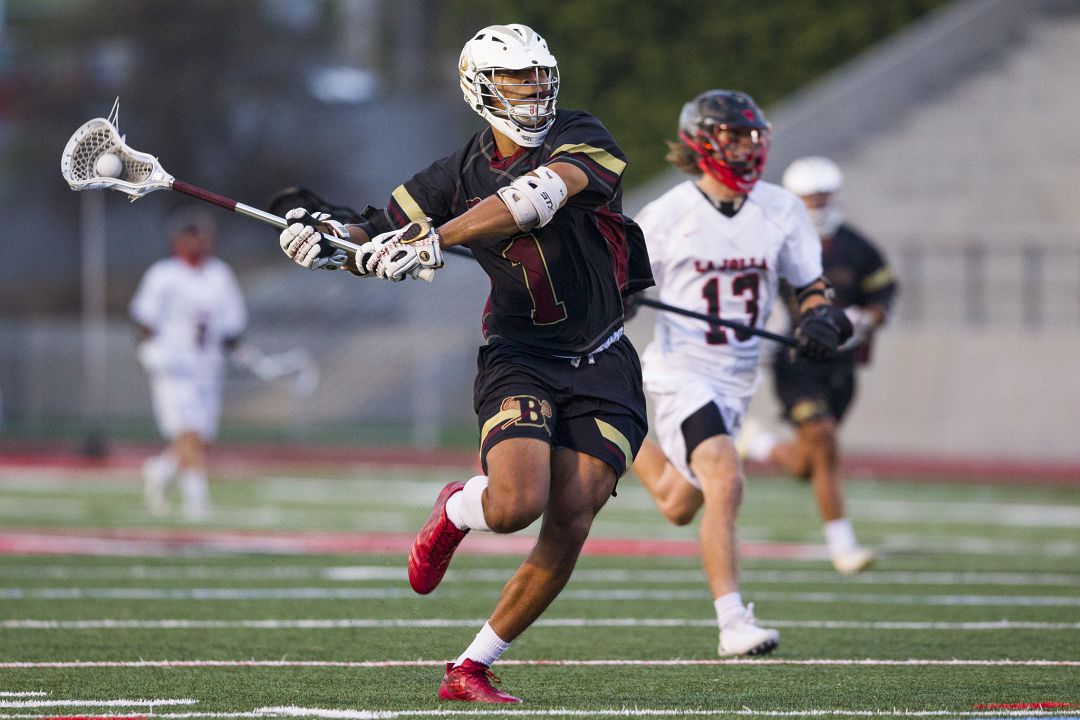 The former captain of Barys and Avtomobilist, who is able to make a goal out of nothing, looks like an ideal complement to the already motley attack of Kazan.
Pontus Oberg
From Toronto (NHL) to Traktor
In the NHL draft, this Swede was chosen under the 37th number, and could have been in the first round.At Anaheim, he shared a line with Ryan Getzlaf . In "Minnesota" for some time was the second sniper of the team. And last season, albeit for a very short period, in Toronto there was a link Oberg – Matthews – Nylander . The newcomer of "Traktor" has always been considered a gifted striker, but every time he lacked a little to sparkle all over the world. So it was with the youth world championship, past which Pontus was once rolled. Roughly the same picture developed with the conquest of the NHL.Of the six seasons spent by the Swede in North America, there was not a single failure, but the links to the farm clubs did not stop. Going to Chelyabinsk, Oberg probably imagines that he will go on the ice with Tomasz Gika and Lukas Sedlak . Potentially one of the strongest links in the entire league. And so that Pontus does not get bored in the Urals, the team already has two Swedes. Traktor got a great winger who does not shy away from playing on the defensive. One thing remains to be understood: how Anvar Gatiyatulin will juggle with six legionnaires if only five can be declared for the game.
Alexander Khovanov
Minnesota (NHL) to Ak Bars
Patrice Cormier , Stefan Da Costa, Alexander Burmistrov, Artyom Galimov, Mikhail Glukhov, Mikhail Fisenko, Dmitry Voronkov … All of them, to one degree or another, are capable of playing as a central striker. The already powerful line became truly monstrous after Ak Bars signed a contract with Alexander Khovanov . The peer and former partner of Andrei Svechnikov on the team has not played a single match at the senior level at the moment.While the Carolina forward churned out lacrosse goals in the NHL, his longtime acquaintance was piling up statistics in the Quebec junior league. Last season, Khovanov lacked a single point to knock out a hundred. He just has to make his way to the Ak Bars squad, where Minnesota gave him for a one-year lease, but the limiter status will help win the competition. And for Dmitry Kvartalnov, revealing another young player is a career challenge. Alexander, who was the first center of the Russian national team at the last MFM, does not lack talent.
Alexander Khovanov returned to Ak Bars Our pupil is back in Kazan – the striker has signed a bilateral contract for one year. Rafik Yakubov, general manager of Ak Bars: – Khovanov is our local pupil, who has gone through teams of different ages, was one of the best at the last MFM and is considered the strongest center forward in his year. Alexander has a three-year contract with the Minnesota Wild NHL club, so we were negotiating with the overseas side.After a fruitful discussion of all the details, we came to an agreement on a one-year contract with Ak Bars – this is a compromise option for all parties. We consider the return of Khovanov a plus, whose contract, moreover, will not be taken into account in the salary ceiling due to age. Alexander Khovanov, Ak Bars forward: – I am glad to return to my native team, where I was brought up and given the way to big hockey. I would like to say gratitude to Ak Bars, the general manager and the coaching staff, that they gave me the opportunity to sign a contract for a year and show my strength at home.I will do my best to get into the squad and help the team.

Publication from Hockey Club "Ak Bars" (@hcakbars) Jul 14, 2020 5:20 am PDT
Andy Miele
From Tucson (AHL) to Torpedo
"Everything new is a well-forgotten old," they thought in Nizhny Novgorod, and signed a contract with a legionnaire that was proven in business. In 2018, Torpedo's managers brought a short American to the KHL with several world championships behind his back and the title of champion of Sweden.Overall, Andy Miele met expectations, becoming the team's third scorer with 32 points. However, after the season in Russia, he returned to the usual AHL environment. At the Arizona farm club, he was the oldest player, playing the role of the youth coyote guy. Something similar awaits Mila in Nizhny Novgorod. Compared to his first arrival at Torpedo, the team has rejuvenated even more, and players over 30 can be counted on the fingers of one hand. Only Georgy Misharin and Mikhail Varnakov are older than a 32-year-old American.With the latter, it is quite possible that Mile will form a bunch in the first link.
Dmitry Ogurtsov
From Dynamo Moscow to Traktor
On July 10, one of the highest KHL players left Dynamo Moscow. Last season was for Dmitry Ogurtsov the first without a single scored puck since the CSKA pupil flew out of the "army" nest. It is possible that the two-meter defender in the capital's club was expected to have a more productive game, which would mask his mistakes in defense.Be that as it may, Ogurtsov was unemployed for less than a week. "Traktor" was not confused by Dmitry's statistics. Chelyabinsk citizens, adding to Nick Bailen Swede Lawrence Pilut, from now on can not worry about the majority. But finding defenders who could hedge the rulers of the blue line is not so easy. Oversized Ogurtsov, together with the equally strong Belarusian Oleg Evenko , should provide black and white balance in defense.
Pavel Datsyuk.Avtomobilist
As an exception, we decided to mention not the transfer in the usual sense of the word, but the signing of a new contract. But the player is also the most exceptional one. Pavel Datsyuk was nicknamed the Wizard overseas. He also spent the best years of his incredible career there. However, for the KHL, he managed to become a cult character. That only is the Gagarin Cup with SKA and the gold of Pyeongchang. And now Datsyuk is also the oldest player in our league.Already next week Pavel Valerievich will be 42 years old. On the eve of his birthday, the legendary center forward made a gift to all fans of his talent. Datsyuk remains in big hockey for at least another season. Experts and fans can only guess what drives the master. Neither countless trophies nor equally numerous injuries push him to quit his favorite game. It seems that Pavel does not give up hope of winning something really serious with his own team.To leave on the note that Avtomobilist finished last season is not in the Wizard's rules.
90,000 How the NBA killed the NHL – Hockey
CONSPIRACY THEORY
Every fan has a favorite conspiracy theory. The NBA is no exception. Some people like the idea that the organization's commissioner David Stern faked the 1984 draft. Others prefer the story of the basketball star's secret disqualification for gambling problems.But we turn to the early 90s, when the NHL was supported by hordes of fans, and the game has never been so good. Wayne Gretzky at Los Angeles. Mark Messier at the New York Rangers on the verge of winning the Stanley Cup. Mario Lemieux, Steve Yzerman, Ray Burke, Patrick Roy and many, many others are at the height of their fame. Skeptics, who believed that hockey would not take root in America, renounced their views. Suddenly, in many cities of the United States, the game became equal in popularity (and in some places even surpassed!) Basketball.
Now smoothly back to the conspiracy theory. Stern realized the potential trouble in 1993. That year, the NHL was looking for a new commissioner, and the main man of the NBA, having thoroughly rummaged in his office, found a suitable official. A person so incompetent that hockey simply did not have a chance. Basketball got rid of the annoying competitor once and for all. Stern recommended one of his personal assistants, Gary Bettman, to work.
MARKET THEORY
The theory is right or not, but it worked one hundred percent.Bettman will enter his 15th year of reign on Thursday, and no major professional league in North America has had such a stupid commissioner. The marathon of bad ideas continues. The latest is a true idiot classic: pushing the All-Star game midweek and giving TV rights to little-known cable channel Versus in order to compete with NBC's rich selection over the weekend. He sincerely believed that this would allow Sid Crosby and Alexander Ovechkin to absorb the entire sports space of the environment.The result was stunning: viewership rating – 0.7! In other words, only 474,298 homeowners in the United States preferred All-Stars to the heroes of their favorite TV shows. Compared to the all-star show in 2004, the numbers have dropped by almost four times!
Fans could have laughed to colic if it weren't so sad. The embarrassment would inevitably lead to the resignation of a negligent leader, if not for the simple truth: Bettman will never leave. For those who grew up hockey and live by their favorite game, the self-destructive route of the broker is the worst nightmare.One terrible initiative is replaced by another. A book could be written about Bettman's stroke-causing imbecile maneuvers, but the problem remains. Its essence lies on the surface: Gary does not respect the game, its history, its fans. He sees himself as a marketing genius, but in practice he is the worst salesman. Instead of influencing the market, adjusting it to the proposed product, Bettman changes the product, adjusting to his own plans. As a result, the league is bloated and overrated, disoriented and not knowing where to go next.She lost her incendiary, became less interesting, lost her roots and turned out to be too difficult for an inexperienced fan.
CEILING AND WALL THEORY
Under Bettman, the NHL experienced a miserable amount of positive emotions. New technologies and the Internet have taken a step forward. Thanks to the strong influx from Eastern Europe and the former USSR, there is a lot more talent on the ice now than there was in 1993. The abolition of the redline rule and the fight of the league with holds are also unconditional advantages.Some people like post-match shootouts, but some don't. But there are still more minuses.
One can praise the salary ceiling system, which has equalized the chances of the team and increased competition, but one cannot fail to notice that it also kills the elitism of professional hockey every day. The elitism that has always made this game great. Even the brightest stars needed a stellar environment to shine brighter. Wayne Gretzky received invaluable help from Mark Messier, Paul Coffey, Glenn Anderson, Jari Kurri and others in the mid-80s.The talents of one stood out in the environment of many, sparkled with new facets, shocked the imagination of fans. After all, hockey is a team game. The ceiling of salaries scattered the stars in cities and towns, and what did we get? The economic flexibility of Atlanta in exchange for the sparklingness of the old Edmonton.
Or take at least a calendar. According to him, the teams are doomed to play eight matches with neighbors in the division or 32 games against four clubs. For Bettman, such an alignment would create new rivalries.But what about the old ones? How, for example, to be "Detroit" from "Toronto" and their mad fans, divided by the fast lane, abutting Wayne Gretzky Boulevard? They can no longer visit each other every year. And how can "new rivalries" be established by waging a merciless fight against fist fights? Uncompromising hockey battle without a fight – the same as non-alcoholic beer. According to some reports, last week 22 (!) Clubs were eager to return to the old, long-term schedule.But the overwhelming minority, led by the agent, left everything as it is.
PRACTICE OF UNLIMITED
This is Bettman's NHL. Fourteen years, four bankruptcies, three moves, two lockouts, one lost season and no leader at all. Business in the league is so bad that even fan-cherished Pittsburgh, armed with the best talent since Gretzky, are 50 percent likely to move to Kansas City. Bettman's lawyers recall his victory over union chief Bob Goodenough in the last strike.But they forget that the Pyrrhic victory erased from the life of the NHL a year and an incalculable number of fans. In the meantime, the estimated salary ceiling for next season is comparable to the average expenses of the clubs in the pre-lockout time … Was the previous collective bargaining agreement too bad? But who took it? Gary Bettman in 1994.
God alone knows what will happen next. Only he knows how to make things worse. Only God can guess what kind of nuts Gary will try to tighten in order to eliminate distortions in other places.Do you think a rating of 0.7 is the limit? Then take a look at the new uniforms Reebok designed from Bettman's patterns and unveiled with fanfare last week.