How to throw a lacrosse ball faster: How to Shoot Faster – Lacrosse Tips
How to Shoot Faster – Lacrosse Tips
Lacrosse Video Tip
Presented by Brian Lalley, Camp Director
Pacific Lutheran University – Boys Lacrosse Overnight & Day Camp
How to Shoot Faster!?!?
Xcelerate Nike Lacrosse National Program Director, Brian Lalley, introduces techniques and drills to increase shot speed:
Technique:
It is a pretty fair statement to say that everyone likes to shoot. Even goalies like to step in and let one rip.
The most important part of shooting fast is being accurate. If we can shoot 100 mph but cannot hit the goal, our speed does not matter. To become a faster shooter, we must simultaneously become a more accurate shooter. We will focus on speed, but don't forfeit technique!
Form:
Release Point – Sports Science on ESPN showed that the further the release point is from the center axis of rotation, the more rotational velocity you can generate. Therefore, we want to get our hands up and away from our body to maximize the distance from our belly botton to our release point.
As we are stepping into your shot, get your core rotated. So many players just shoot with their arms and don't use the rotation in their shoulders and core to build power.
Follow Through
A very common mistake we see is players stopping their follow through too early. If you stop your follow through after your release, you are actually slowing down before the ball releases.

Make sure you are snapping your wrists and bringing your back leg around to get all your body and wrists behind your shot. Ryan Brown, a senior at Johns Hopkins, is a great shooter to watch. He does a great job of maximizing his follow through with his body and arms.
♦ Drills
No Ball Shooting
Focusing on technique without worrying of the result of the ball is a great way to build speed-enhancing habits. Start slow and build speed. If you're able to evaluate your technique in a mirror or on video, visual feedback is very important.
Wrist Rollers
Explosiveness in our wrists and forearms is very important to building speed and deception. Using a store bought or homemade wrist roller to build forearm strength is a great way to build that strength and explosiveness.
Medicine Ball Twists
Rotational core strength is a crucial part of building shot speed. Sitting medicine ball twists are one of the many exercises to build that strength in our abs, obliques and lower back.
【How-to】How to Shoot a Lacrosse Ball
How do you shoot a lacrosse ball more accurately?
How do you pass and shoot in lacrosse?
Where should your hands be placed when you are shooting the lacrosse ball?
Your bottom hand should be on the bottom of the lacrosse shaft, and your grip very tight. As you shoot and follow-through, your bottom hand will stay in place while your top hand slides down.
How fast can u throw a lacrosse ball?
Average Lacrosse Shot Speeds at Different Competitive Tiers
| Level of Competition | Average Shot Speed Range |
| --- | --- |
| Youth Lacrosse | 60-75 mph |
| High School Lacrosse | 70-85 mph |
| Collegiate Lacrosse | 80-95 mph |
| Professional Lacrosse | 90-105 mph |
What are the 3 steps for catching in lacrosse?
What is catching in lacrosse?
What is the fastest shot in lacrosse?
Keys to Catching a Lacrosse Ball
Snapping is when you fling your stick at the ball or try to cradle the ball out of the air.
Have soft hands and allow your stick to give a little as you receive the lacrosse ball into your lacrosse stick. Practice catching a lacrosse ball always and often.
Can you put spin on a lacrosse ball?
How heavy is a lacrosse ball?
The fastest recorded lacrosse shot is 192.96 km/h (119.9 mph) by Patrick Luehrsen (USA) at the Libertyville Sports Complex in Libertyville, Illinois, USA, on 29 September, 2015.
Who has the hardest shot in lacrosse?
While a lacrosse ball is smooth, it is not perfectly smooth. There are small imperfections, brand label stamps, as well as a rubber seam around the middle of the ball. If you make it spin fast enough, you can get it to curve, and three of us SAW this happen in person.
Who named lacrosse?
Is a lacrosse ball hard?
Lacrosse Ball Weight
Lacrosse balls cannot weigh less than 5.0 ounces and not more than 5.25 ounces. Slices of bread are generally about one ounce each making a lacrosse ball roughly 5 slices of bread in weight.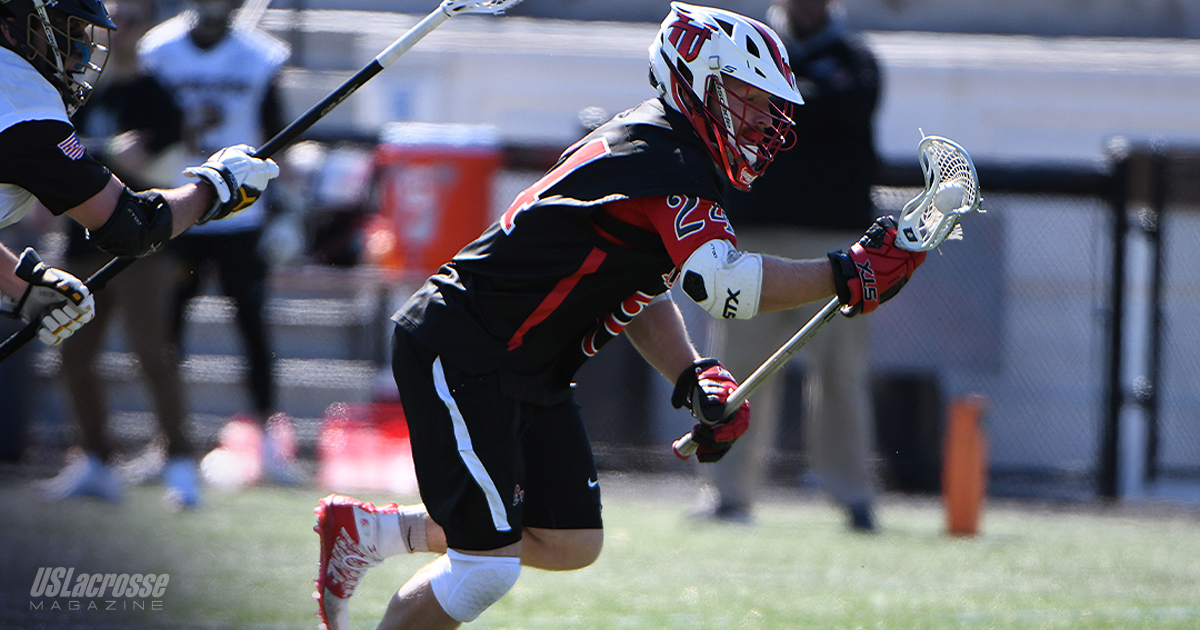 Who is the greatest lacrosse player of all time?
How can I make my lacrosse shot faster?
Nick Diegel Fastest Shot In Lacrosse: 127 MPH?!
Nick Diegel, who set a record at last year's LaxCon for the world's fastest shot at 123.1 mph, is back at it again with a now-reported shot speed of 127.4 mph.
What is the hardest shot in NHL history?
Who is the richest lacrosse player?
French Jesuit missionaries working in the St. Lawrence Valley in the 1630s were the first Europeans to see lacrosse being played by the Native American Indians. One of them, Jean de Brébeuf, wrote about the game being played by the Huron Indians in 1636 and it was he who the named the game "lacrosse".
How old is Paul Rabil?
Who is the best girl lacrosse player?
Unlike tennis balls, lacrosse balls are hard and dense. They don't soften under pressure. Lacrosse balls can be used as a powerful massage device that can help relieve pain and improve function in sore muscles.
Who owns Major Lacrosse?
Is lacrosse a rich person sport?
Is lacrosse an Olympic sport?
Zdeno Chara owns the NHL record for the hardest shot with 108.8 mph (175.1 km/h) in 2012, besting his own previous record of 105.9 in 2011. Prior to Chara the record was held by Al Iafrate at 105.2 mph.
How much do professional lacrosse players get paid?
Do you like this article?
How To Shoot A Lacrosse Ball
Lacrosse is the fastest growing sport in the United States, as it combines both soccer and hockey together on a grass field. For anyone who is interested in playing the game, it is a good idea to learn some of the basics.
While fielding the ball cleanly, passing and receiving the ball are all important, knowing how to shoot a lacrosse ball is just as important. Now, it is going to be up to the attacking forwards to generally shoot the ball, as they have the sticks that are designed to shoot (defenders have larger baskets that are made more for defending the ball from the other team.

So, for those who are looking to play more offensive lacrosse, learning how to shoot is a vital skill they need to learn.
First, you want to position your body into the best position possible. Simply flinging the ball over your head is really not going to work very well. In fact, the majority of your power comes from how you position yourself, and the faster and harder you throw the ball, the greater your chance of scoring as the defenders and goalie of the other team have less time to react to the shot. To do this, you need to have your shoulders perpendicular to the goal. This way, you can twist while you shoot, which builds up momentum and power. There is a reason a quarterback is perpendicular to his receivers when he throws the ball and why a pitcher is perpendicular when he pitches to a batter. You are going to generate more power. If you are right-handed, you want to step with your left leg towards the goal first, or with your right leg first if you are left-handed.

Your hands are very important as well. A strong grip is going to not only improve the strength of the shot but it is also going to improve your accuracy as well. When shooting, you want to have your hands pushed slightly closer together than what you might have them if you were passing the ball. This is because you do not need to bullet the pass across, as your entire goal is to have your teammate catch the ball. Here, you don't want anyone to catch the ball. So, if you are right-handed, you want your left hand close to the base of the lacrosse stick's shaft. Have the right hand on top with the knuckles of both hands facing outward. You do not want your hands to touch as you would a baseball bat, but having them an inch or so apart is good spacing for this.
Make sure to look at your target, especially when first starting out. As you become more fluent in the game you will be able to just know where you are going to shoot the ball, but until then, make sure to watch and shoot.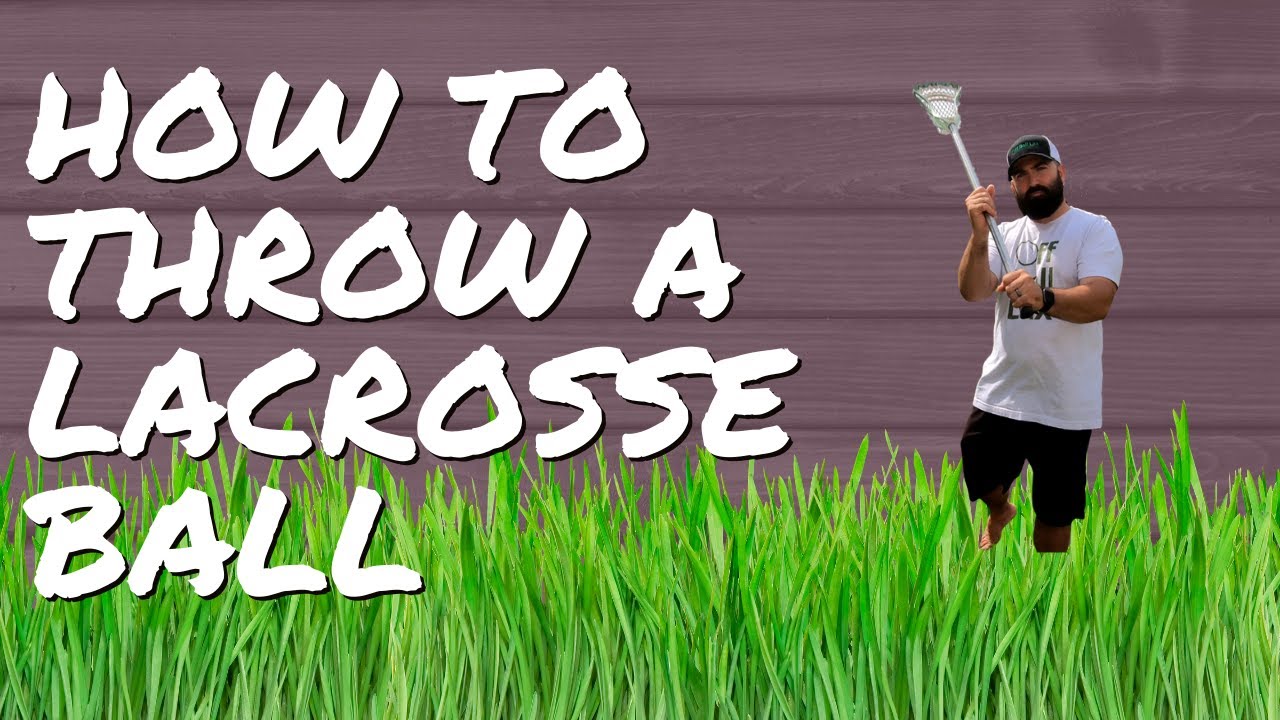 When you are ready to shoot, take a step with your opposite foot, slightly lean the stick back behind your head and flip the stick towards the open net.
VertiMax Lacrosse Drills
VertiMax develops explosive upper and lower body power and strength for lacrosse athletes. VertiMax lacrosse drills allow lacrosse players to perform a wide variety of exercise AND sports-specific movements while being under a load.  The success of a lacrosse player depends on developing explosive upper and lower body power and strength.  
Explosive power and strength development for the lower body supports the need for sprinting, fast acceleration, and change of direction speed. Players also need to improve upper body explosiveness  to help throw harder and longer as well as increase the strength of the forearms and core.
VertiMax lacrosse training has proven to be the most innovative and effective way of improving athletic performance. Its design utilizes multiple resistance cords attached to various parts of the body to offer smooth, consistent resistance.
Simply put, VertiMax will help increase the overall playing capabilities of a lacrosse player. If you are a lacrosse coach, you definitely want your team to use VertiMax. 
Benefits of VertiMax Lacrosse Strength And Conditioning Drills
When you implement VertiMax into a lacrosse strength training program for a lacrosse athlete, they will be able to:
Jump higher
Sprint faster
Improve their agility and change of direction skills
Throw harder and faster


VertiMax Lacrosse Drills to Develop Lower Body Power 
As mentioned, increasing the explosive power of the lower body is vital for a lacrosse player. One of the best ways to do this is through resisted jumping movements such as ones which can be performed with VertiMax.  In fact, VertiMax has been proven in published studies to increase the lower body power of trained collegiate athletes!
Squat jumps are perhaps the best and most effective way for improving lower body power to improve athletic performance.
These are usually performed with some sort of load in the form of a barbell or free weights. This is effective but has some pitfalls such as safety issues and neglecting the use of the arms. VertiMax fixes both of these problems by allowing free movement of all limbs as the resistance is attached to the body. Even more unique, resistance can be connected directly attached to the arms, legs, and waist to alter the training stimulus.
To make this VertiMax exercise specific for Lacrosse, have the athlete hold up their stick to replicate jumping for the ball.
Stationary And Running Broad Jump Drill
Horizontal power is also vital to assist with the sprinting abilities of lacrosse players. Performing the broad jump is one of the most straightforward and specific exercises to do this. Again, with the use of VertiMax, an increased
Resisted Cycle Lunges Or Split Squat Jumps Drill
Similar to squat jumps, resisted cycle lunges are performed by attaching VertiMax to the athlete's waist.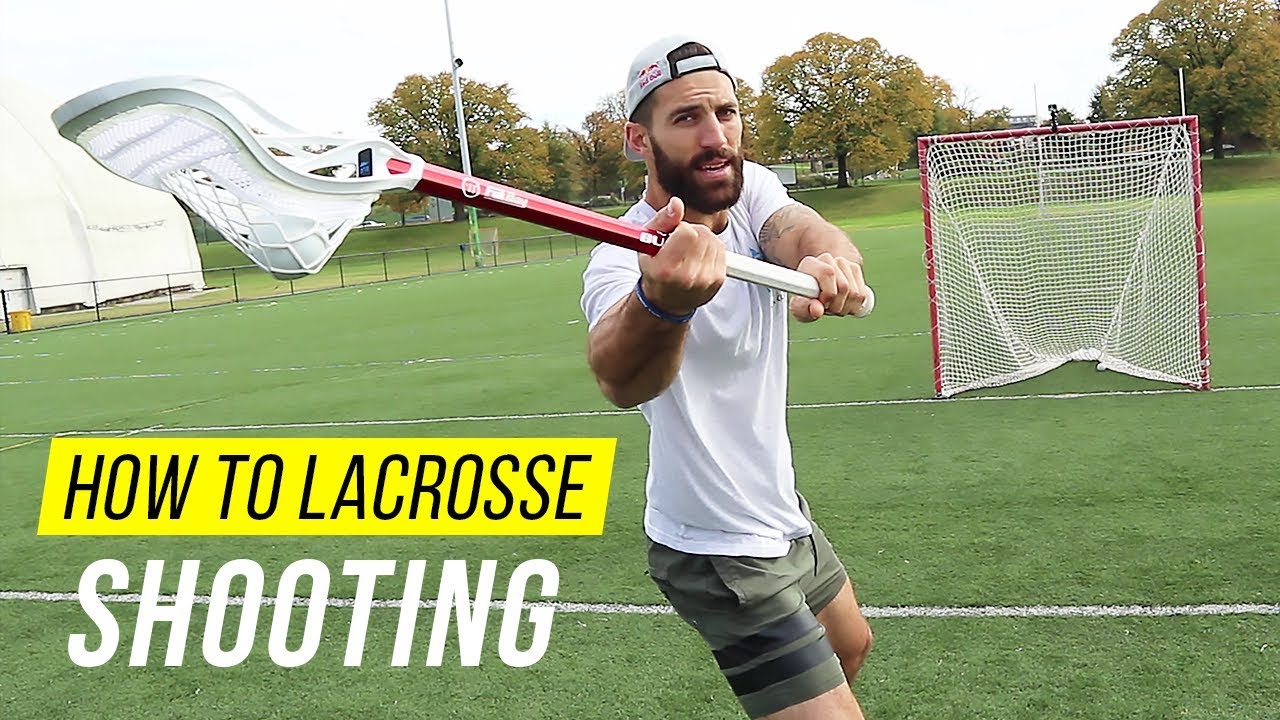 The player will then drive up forcefully, which will propel them into the air where they will switch the position of their legs and come down. The athletes can perform this in single repetitions to maximize power production or perform in succession to train their anaerobic endurance.
Or you can perform split squat jumps without alternating the legs.  This is actually one of the movements used in the study above. 
Speed And Agility Lacrosse Drills With VertiMax
Improving power production for a lacrosse player is vital for the success of a lacrosse player. However, they must then be able to translate that power production into actual performance. A lacrosse player can do this by continuing to use VertiMax with their skill-specific training.  
VertiMax stands out as the best speed training tool for lacrosse. It allows an athlete to run up to 40 yds. in multiple directions with constant resistance. This makes it just as efficient when being used as an agility training tool for lacrosse training.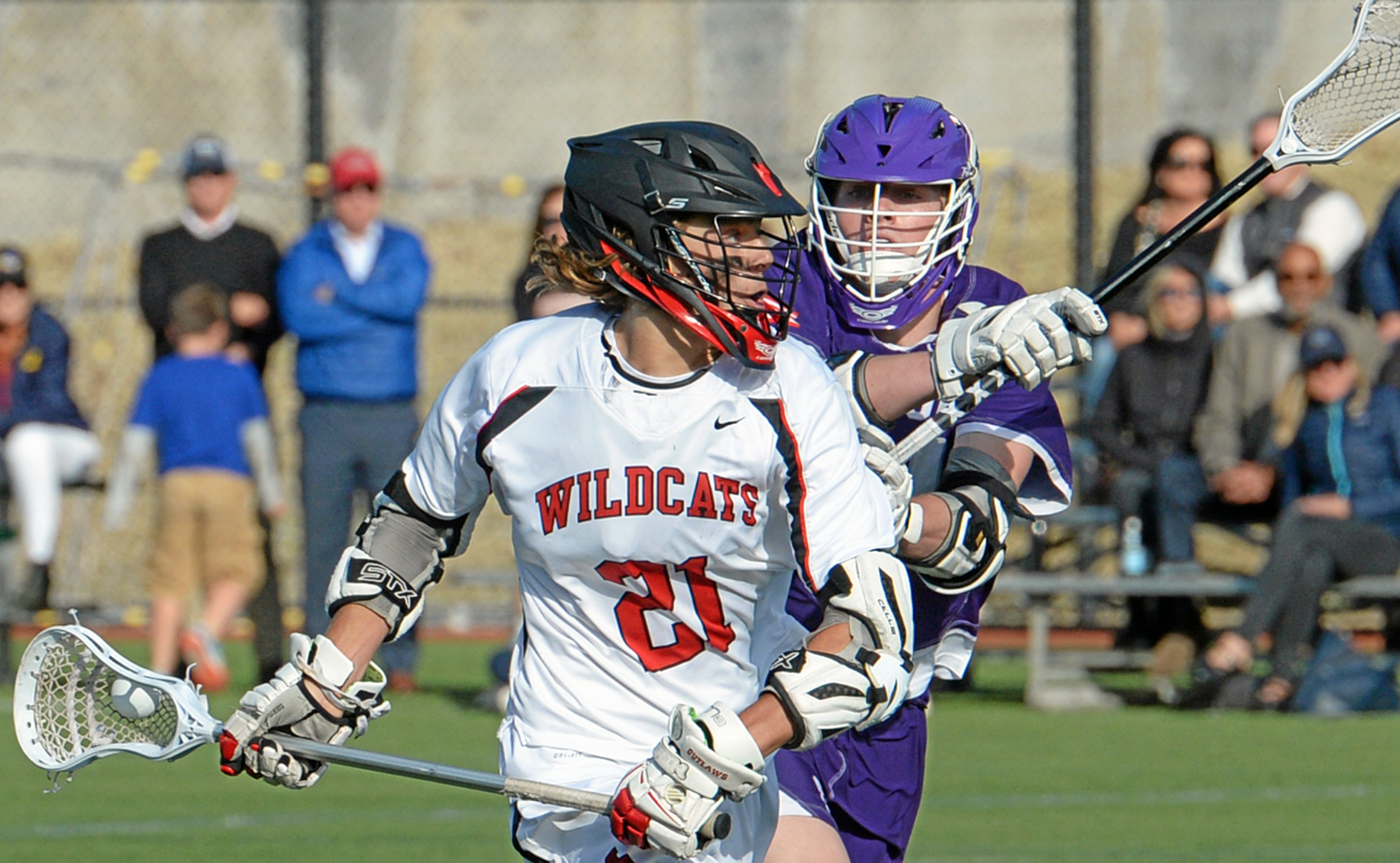 Here are some of the best speed and agility drills to use with VertiMax.
Resisted sprinting is the simplest yet most specific drill there is to improve speed. More importantly, it has been shown to be even more effective in acceleration which is even more vital for lacrosse players. When performing sprints, lacrosse players would receive more benefits when the distances are kept shorter. Do this in an intermittent fashion to further replicate actual playing conditions. 
Checkout Can't Stop Training athlete, Madison Mayer, showing you exactly how to push through that resistance.
Assisted sprinting with VertiMax can help improve maximal speeds of lacrosse players and help with their foot turnover by having them run above their max velocity.  Performing assisted spraining with VertiMax is superior to other methods as it applies a smooth and constant resistance and doesn't require the need of a vehicle.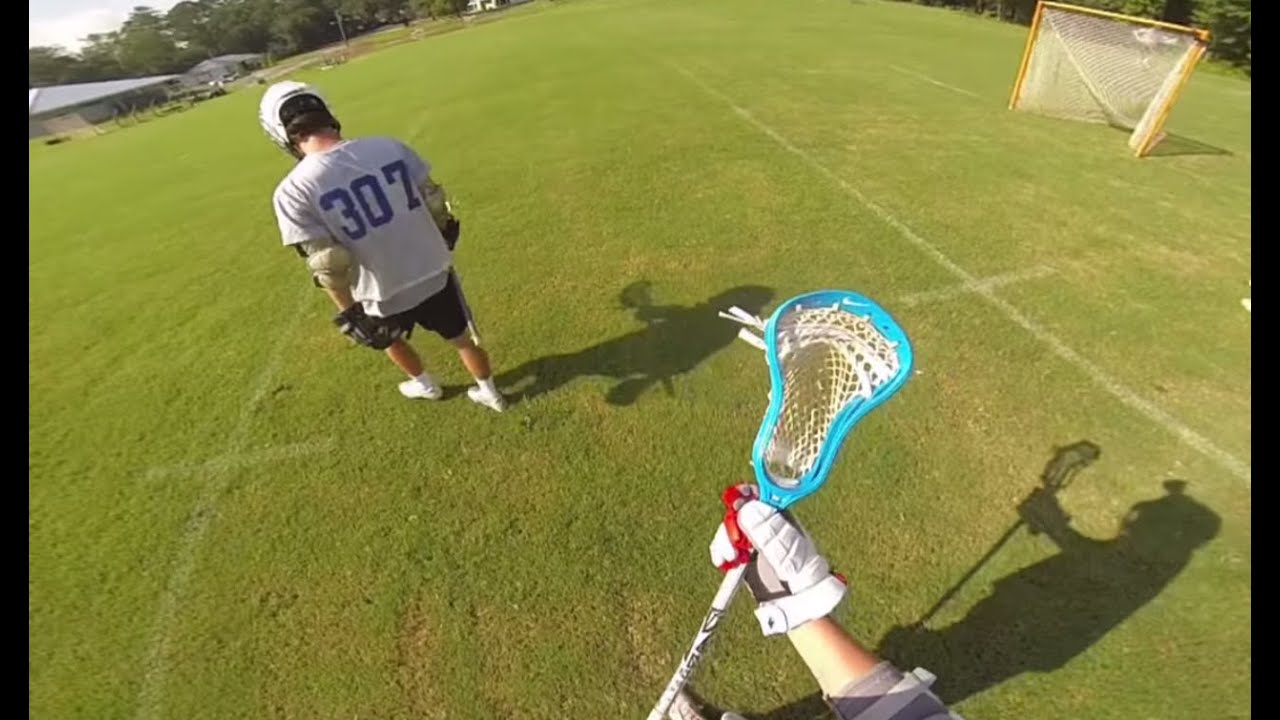 Other methods of assisted sprinting such as running downhill can alter the biomechanics of a lacrosse player, which does not translate into actual performance.
Basic drills such as 505 and T-agility drills are becoming more popular as a way to test the agility of lacrosse players. This is because they replicate the movements which are needed for a lacrosse player to be successful. Performing a series of multi-directional cone drills with VertiMax will further enhance the firing of the neuromuscular system. This will help enable lacrosse players to move freely on the field with a quickness!
This should give you a good idea of how to use VertiMax with cone drills.
Change Of Direction Drills
During real play, lacrosse players don't know where they will need to go and must be able to make decisions and turn them into actual movement without thinking. This can be trained quite simply with numerous methods using VertiMax. Still, the idea is the same in that the lacrosse player must react to signals.
Have a lacrosse player sprint at a coach with VertiMax attached to their waist. The coach then throws a ball in an unspecified direction, and the player must react and run towards the ball
Have a lacrosse player sprint with VertiMax attached to their waist. Have a coach yell out directions in random succession such as "cut left", "cut right", "run backward" etc.  The player must respond to these commands as quickly as possible
Having VertiMax attached to the player, they will need to be able to produce more force AND fight the added instability.
VertiMax Lacrosse Throwing And Stick Drills 
One aspect of lacrosse that makes it stand out from most sports is the component of using a stick to run with the ball and throw it. A player must maneuver down the field while maintaining control of a ball while also passing, catching, and shooting. To do this, lacrosse players utilize various methods to throw the ball, primarily being thrown overhead or side-arm.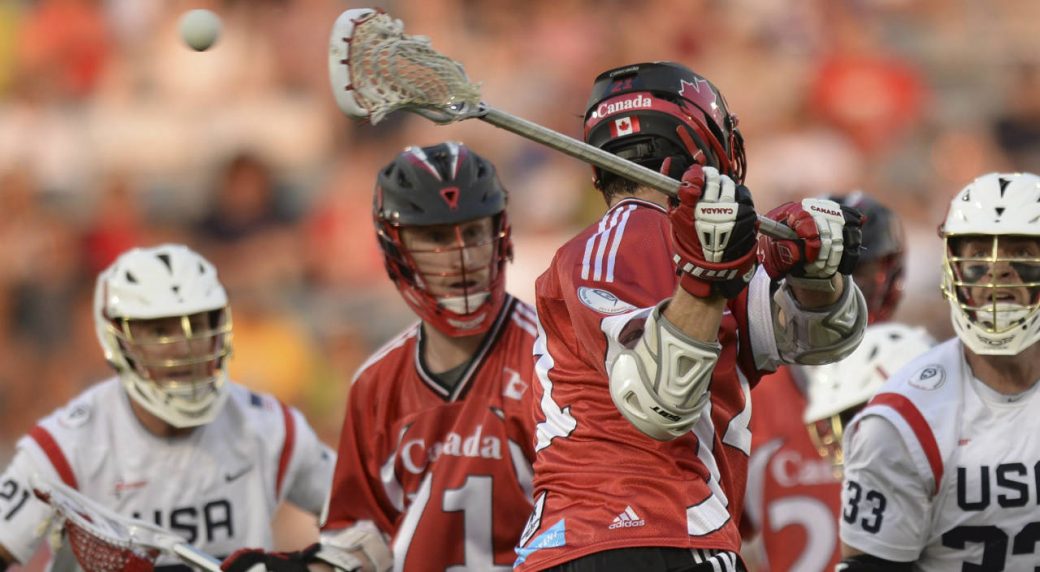 Due to the extreme versatility of VertiMax, players can increase their explosiveness for shooting. 
A faster ball means more goals! 
Simulated Resisted Throw Drill: Overhand And Sidearm
This movement simulates a throw with the same biomechanics except with resistance added to the movement. VertiMax can be attached to the wrists of the athlete to perform this movement. The player can get in position with us without a ball and simulate the motion. 
Even more beneficial is that with VertiMax's design, it can actually be attached to the stick.  This gives it the unique ability to apply load to the implement being moved rather than the body which demands the player to overcome the added resistance with more force and power production.
There are two ways that you can perform this exercise and can be done using either an overhand throw or a sidearm throw.
An efficient way to perform this movement is to do them slowly and concentrate on pulling through with the maximum amount of force. This will have the goal of increasing the power production for a faster shot.  This begins with a slow draw back followed by an explosive throw.
To perform throws in rapid succession. This method aims to increase the muscular endurance of the muscles used while also strengthening them to mitigate chances of overuse injury.
Throwing Drills – Train The Draw Of A Throw
This exercise trains the athlete to have a faster and more explosive draw. Similar to above, VertiMaxwill be attached to the player's arms as they hold a stick. While facing VertiMax, the player pulls the stick back utilizing the same biomechanics. Further, the player can also immediately perform a throw and allow VertiMax to generate faster speed.  
Another aspect that is involved with stick skills is picking up the ball from the ground. This requires precision, speed, and balance so that a player can pick up the ball on the move.  VertiMax can be added to either resistance from the back or create a horizontal load to emphasize balance and the stability needed.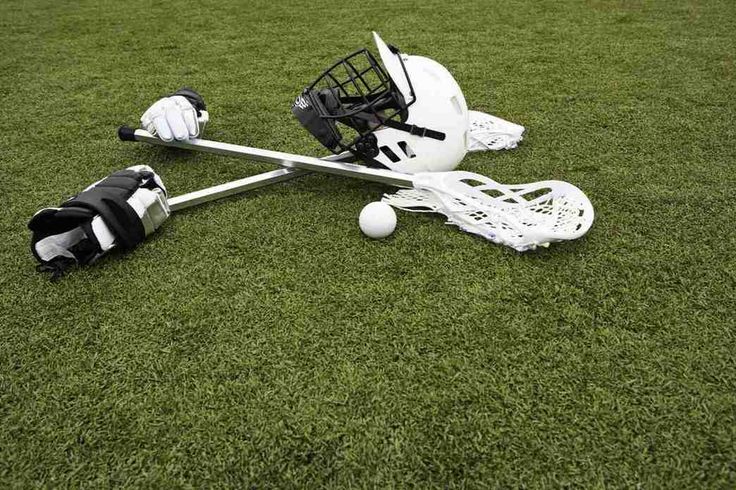 Here's a great example of a VertiMax athlete improving his ground skills.
Stick Control Running Drills
Having control of the stick is vital to a lacrosse player.  A player wants to have the stick in front of the body and close.   This is to protect the ball while running with it.  Improving the ability to maintain control of the stick is easy to accomplish.  To do this attach Vertimax to the stick while a player is running.  They can just run straight or weave through cones.  To enhance the pull, have the player either run horizontal to VertiMax or off to the side in parallel so that VertiMax will pull on the stick.
Lacrosse 101: Clears – LAXPlaybook
For a set of clears click here
After the defense makes a stop and regains possession of the ball, the team next needs to run The Clear.
In lacrosse, clearing means to get the ball from the defense to the offense.
An ideal clear leads to a fast break scoring chance against the opponent and there are many reasons most clears can be relatively automatic. You and your team will soon notice if you are making failed clears, however, in the intangibles of momentum and morale, and also practically, because without successful clears you will be playing a lot of defense and will not have the ball in position to attack the opponent's goal and score.
An unsettled clear is when the the defense, often the goalie, gets the ball in the course of live play and the team has to get it up field.
A settled clear is when the ball changes possession to a team on their defensive half of the field after a stoppage in play, maybe picked up on the end line after a shot or the sideline after going out of bounds. The main difference with settled clears in lacrosse is that the clear can not begin until the referee blows the whistle to resume play.
Often the same clear can be used for the different scenarios, but it is still wise to practice each situation.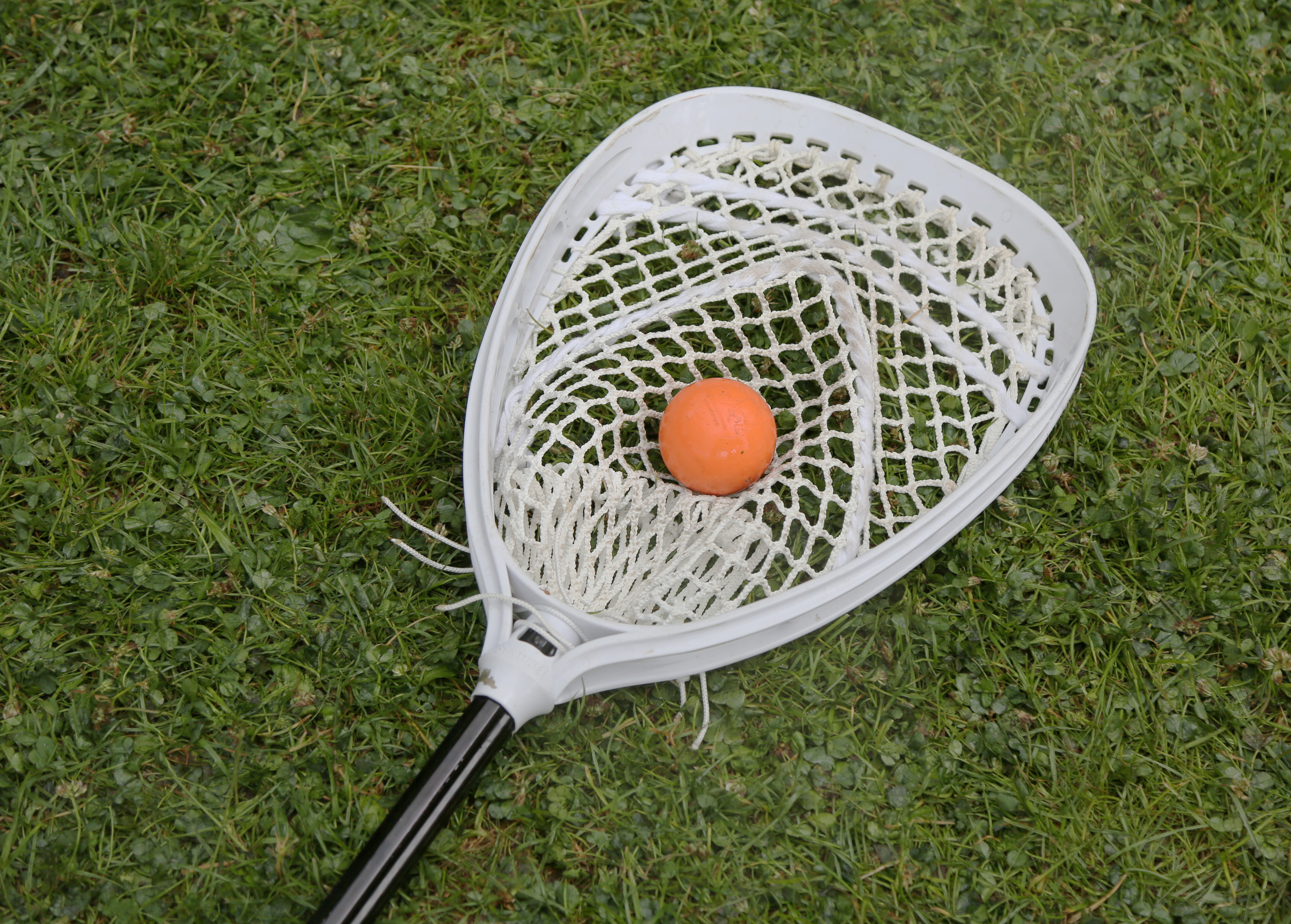 "Special Delivery."
Clears took on special importance to me as I grew as a coach. In my first seasons coaching I allocated almost no practice time to clearing, which was not a thought-through decision but did have some basis — I figured most of a lacrosse game would be spent in 6v6 situations and I wanted to win them by putting in plays on offense and by having strong defensive solutions. It made sense to spend practice time on offense and defense by doing drills and playing lots of 6v6 scrimmage.
Another practical reason for minimizing practice on clears was that we only had part of a half field to practice on. In the normal course of practice clears did not come up very often because — well, the because is where the "coach-learning" came in. I would say the "because" was obviously due to the field space during live ball and that with half a field there was no way to run a practical, realistic transition clearing drill, but this would eventually prove to be first of all untrue and moreover sort of dangerous, defeatist thinking; a coach can almost always find a way to teach situations or run a drill for players to learn a skill on almost any size or shape of field.

Still, how could I grow up playing lacrosse and not put much practice emphasis on clearing when I became a coach, and how did I go full-circle to where clearing is now one of my favorite things to coach about the game?
The answers to both are actually within the question — growing up playing lacrosse meant that during recess as a kid my friends and I would throw the lacrosse ball around on the playground and play keep away and generally we just got comfortable moving the ball around while running. This translated well to clearing because it was pretty easy to just throw the ball up the field to each other. For many seasons as a young player we had winning records but we didn't have a set clear, and we didn't really need one — everyone knew we wanted the ball on the offensive side of the field and we could just throw it to each other to get it there.
Candidly, the mentality of clears in lacrosse really can be about this simple: just run the ball up the field or throw the ball to teammates to get the ball to the offensive half of the field.

Since most of our opponents were at least as good at handling the ball in the open field as we were, our coaches told us to drop in and play defense and do whatever we could to avoid giving opponents a fast break, and our stick skills forced our opponents to do the same. Considering statistics, settled defense has a slight advantage over settled offense, so the coaches were using good strategy on the whole. Sure we would pressure the ball where possible, but the idea was to be willing to concede the clear and get the offense to bring the ball to our defense where we felt like we could usually win.
As a new coach I just figured all of the time in line drills and throwing and catching while running would easily convert into clearing, because isn't that all it really is?
At higher levels this often is how the game is played as well, at least as it appears on the outside. Opponents would gladly take the ball from the clearing team but stick skills among experienced players are usually so good that the ball can just zip up the field in a fun game of catch, so teams on defense really do have to focus on getting back to guard the goal on settled defense.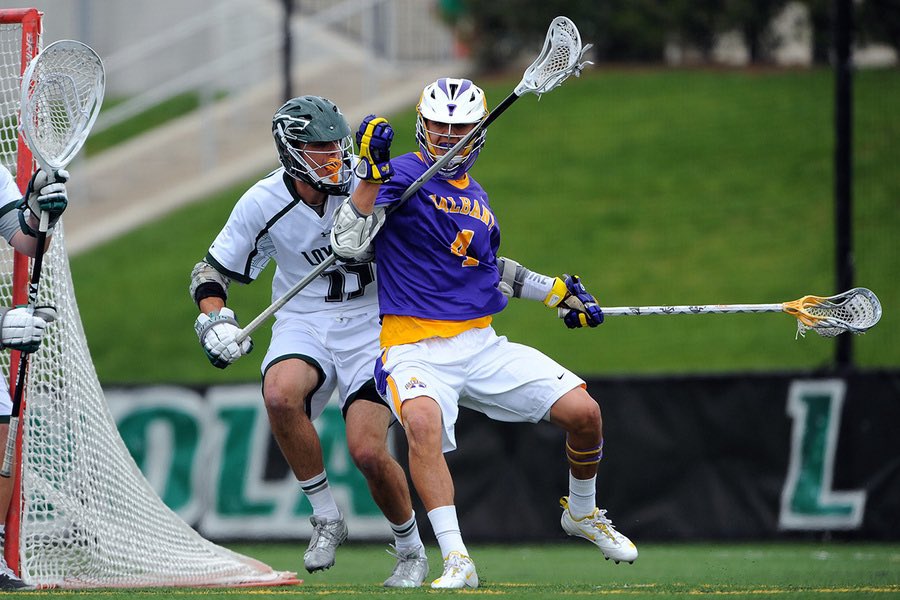 Personnel at higher levels of lacrosse also tend to be more specialized, so teams usually are trying to get a few players on and off the field during the transition of a clear, which leads to more scrambling to get to the right spots before the ball gets there.
Of course, and very importantly, the clearing team has a one man advantage on their defensive half of the field because the goalie can come out of the crease to advance the ball up the field. Unless there is an uneven, man-down situation, the team with the ball really should be able to bring the ball on offense and is in a superb position to threaten for a fast break scoring chance.
Of course, that is, unless the team without the ball commits to an aggressive ride. Teams will often go through three and a half quarters without really challenging a clear, but toward the end of a game they might spring a trap with a well-rehearsed ride that puts intelligent, sudden pressure on the clearing team. In those moments, it is a safe bet that the riding team practiced the ride hard and wants that ball back even harder, and your players will need to work together to get the ball to the offense.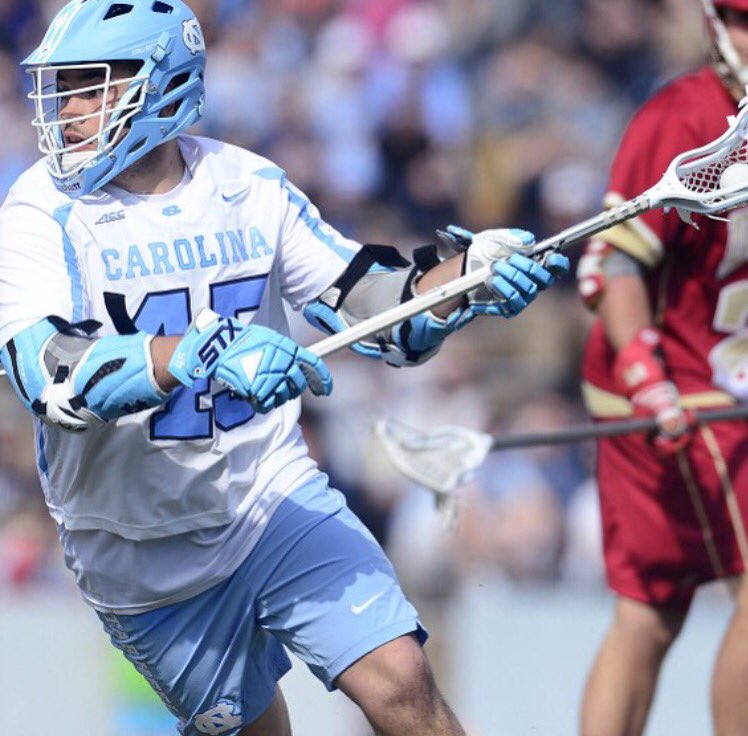 Lots of unpredictable things happen in lacrosse games when a riding team applies pressure. Players can make questionable choices with the ball when under duress, and passing accuracy tends to decrease when challenged, however a team with good clearing strategies can answer these high pressure rides with relative ease, which by the way is a demeaning blow to the morale of an opponent trying to get the ball back in the times when it really matters in the outcome of a game.
Some teams like to risk a high pressure ride throughout the game, and it was an opponent like this that made me realize how much I like coaching the clear. In terms of momentum and the emotional game, there is nothing more demoralizing than playing excellent defense, making a dramatic stand at a critical time, watching the goalie "stand on his head" or "play like he is a six foot tall, six foot wide wall", getting the ball, and then giving the ball up to the other team without playing any offense. I coached enough games (one, particularly) with long, exhausting defensive stands where we had the ball many times but threw it out of bounds, or threw it to the opponent, or just took too long with the ball, that made me realize — a team can have the best offense on earth backed by the best defense in the world, but that team will not win a lacrosse game until they can clear the ball from defense to offense.
The message behind successful clearing is a remarkably pristine element of the game: your team must have the ball, and to win your team must have the ball in a position to score.
Repairs to failed clears are also wonderfully pure lacrosse tenets: fundamentals rule. If a team improves at catching and throwing while running and under duress they will get better at clearing, which taps right into the roots of lacrosse, where tribes were playing in fields miles long and there was quite a lot of transition and clearing.
Combining the fundamentals skills with some general tactical and strategic guidelines leads to great success in clearing and the ability to take the game to the opponent.
Fundamentals Of The Clear
General Team Objectives For The Clear:
Look for the Fast Break. Players should break out looking to receive a pass immediately once their team gets the ball for the clear. If the goalie has the ball after a save, the first look should be to the player who was guarding the shooter.

Spread out and clear up the sides. Since the ball is on the defensive half of the field, any ball-handling mishap in the center of the field could give the opponent possession directly in front of the goal. Instead of going to the center, advance the ball up the sides so that if something does go wrong the clearing team has time to run back to position before the opponent gets a scoring chance.

Be conscious of time. Your team has twenty seconds to advance the ball to the half line and then ten more seconds to bring the ball into the restraining box of the offense area; taking longer will result in a turnover and a failed clear, but also realize this is plenty of time to stay steady and organized.

Find the 2v1. An advantage of having the ball on the defensive half is that, by including the goalie, the clearing team has a 7v6 advantage. This is 13 players running around, which can become confusing, but the focus can be distilled down to the 3 players in the immediate action — 2 on the clearing team and 1 trying to ride.

Communicate For Victory. If you are the open man, let the ball carrier know! Shout his name and "Here's Your Help!!"

Work Together. The ball moves faster being passed in the air than by anyone running it.

Make Easy Passes. It is better to possess the ball and make high percentage passes than to take big risks trying to advance the ball.

Be willing to run back or pass back. Being careful not to pass in a way that might accidently go into your own goal, it is better to turn away from pressure and throw to an open teammate behind you to give your team a chance to redirect and try the clear a different way than to force the ball into pressure. Dodging up the field is fun and sensational but often leads to disorganization and turnovers. In some cases clearing players over-focus on dodging and run out of bounds with the ball, which of course is just like handing the ball to the other team.

Include the Attackmen. Not confined to just waiting for the ball, the 3 attackmen can actively participate to bring the ball on offense and should be included in any clearing plays.
Individual Fundamentals For The Clear:
Use Solid Fundamentals. Catching and throwing with the stick in the ready position makes the difficult moments look easy and results in greater success.

Be mindful of spacing. Most clearing plays build this in but in chaotic clears remember to avoid bunching up.

Keep Moving. A player standing still is easy to guard. Some clearing strategies require certain players, usually defensemen, to be standing in specific places on the field, but players need to be running to get open for a pass.

Keep your eyes on the ball. Even when breaking out into position for the clear you should turn your head and be aware of where the ball is — the goalie or another teammate may be trying to throw you the ball!

Know the team talk. Call for the ball when you are open and be the "eyes in the back of the head" for teammates, for example, if a riding player is sneaking up on the ball carrier or if a different teammate is open you can help by communicating with the right calls. It is also smart to "echo" the play call and remind teammates to run the clear, and which clear it is if your team runs more than one. "Middie back" is also a useful call when a defenseman or attackman is crossing the half field line to be sure the team stays onsides.

"Draw And Dump" when carrying the ball. Once a clearing player identifies a 2v1 he should run at the riding player to draw him in to play defense. The rider might not fall for the trap, but if he does he will leave the player he was guarding open and the clearing team can pass the ball over his head to advance the ball.

Clearing Goalies: You are the 7th man, the advantage, and the quarterback of the clear. Your first look for a clearing pass should instinctively be right back at where the shot came from — that player that shot on goal on the opposing team is usually the least ready to play defense and you can often immediately start a fast break. If that does not develop remember you have 4 good seconds before you have to get the ball out of the crease, which you can do by passing or by running it out. The riders can not go in the crease, so if you are under pressure you can use the crease for a buffer, either running out the back or up the field. Just remember that once you leave the crease you can not go back in while in possession of the ball; if you do the referee will award the ball to the other team. When you leave the crease, you may be the open man, and you might be running up the field with the ball. That is the time to find and force the 2v1 draw and dump. You may run far enough up the field to cross to offense, so be aware that your team needs to stay onsides, but you can cross. If the opponent still isn't guarding you at this point, you might be able to still set up an unsettled fast break from midfield, just continue with the draw and dump. You might, rarely, get a shot on goal, just be aware of your importance and that you should really focus on dishing the ball to a teammate so you can get back to the goal.

Defensemen: A defenseman's role in a clear is usually to go to specific places to provide support, because if the goalie knows where to look for you he does not have to spend much time trying to find you. Defensemen are maybe not the first look but they are often the first outlet because one of them is typically open in the early stages of a clear. This is where ball-handling and stickwork show for the longpoles who perhaps spend more focus on stopping the ball. Defensemen also are frequently called upon to use long passes in a clear, often under some pressure, so time spent in practice on stickwork and long passes can prove very useful in games. Remember, too, that defenseman can run with the ball and cross to offense; as long as the team is onsides that long pole can also be a threat to score.

Midfielders: Often the workhorses of a clear, midfielders should show hustle and hard work within the framework of the team's clearing strategy. Transition is where doing the hard work of running hard makes the game seem easier.

Attackmen: Attackmen must balance being in position to be a threat to score on a fast break or unsettled transition with being in position to help the team advance the ball to offense. Attackmen with little experience often run away from the ball carrier when they should really be running toward them to help as an outlet for a pass, so stay topside when helping advance the ball. Additionally, many defensemen are reluctant to "over-guard" attackmen during a clear for fear of allowing a fast break, so it is crucial for the 3 attackmen to involve themselves by running suddenly and hard to get open. If your defender somehow gets drawn upfield in a draw and dump, then run and call for the ball, you just got a numbers advantage to attack the goal!
Guidelines For Teaching The Clear
The keys to emphasize when teaching clearing are to stay spread out, to always draw a man when carrying the ball, and then to dump it off.

Remember that when clearing you typically will have an extra player (the goalie).

Use a stopwatch or timer to drill the players into being aware of the time it takes for them to clear.
Lacrosse Wall Ball Routine Beginner – CreaseRoll
This lacrosse wall ball routine is appropriate for younger and beginner players. When introducing new players to wall ball it has been my observation that almost 100% of the time the player throws the ball at the wall in such a way that it comes back twice as fast headed right between their eyes; even after I have demonstrated just softly lobbing it up and letting it fall right back down. While I may be a crummy teacher, what any coach or parent needs to understand is that what seems simple and straightforward to an adult is maybe not to an 8-10 year old trying a new skill.
This is a good little routine for the younger kids and first timers at any age with a video to support the following explanation.
Sequence 1 – Throw the ball at the ground a foot or two before the wall, which will create a slow arcing rebound that can be caught overhand or underhand (depending on trajectory). This will help with hand eye coordination and confidence since no one will get a line drive to the face.
Sequence 2 – Throw the ball at the wall a foot or two above the ground, which will create a faster rebound, but still should be easy to catch.
Sequence 3 – After building a little confidence and timing this is just a basic "wall ball" – throw and catch nice and easy so it falls right back into the pocket.
Sequence 4 – Add a little stick handling. Without getting too complex or moving on to non-dominant hand we do what some people call "Canadian". Throw and catch right, roll the stick over to a back hand (but still right hand grip) and toss, catch right and repeat (or vice versa).
Players can do this in whatever sets or repetitions they choose, but it is designed to be done in order.
Once a player gets the hang of this one, here is a more advanced wall ball routine.
Like this:
Like Loading…
Related
When Lacrosse Balls Should be Recycled
The decision and need to recycle lacrosse balls will depend largely on how often they're used and upon what type of surface. On average, balls will need recycling once a week if playing on turf and every two weeks if they're used on grass. Most balls are destined for refurbishment every 3-6 weeks in youth programs and every 2-4 weeks at the high school level.
The reason for refurbishing lacrosse balls is due to the loss of grip that affects actual gameplay. There are a variety of machines that are designed to "refinish" the balls and return them to playable standards. However, many coaches are choosing to purchase new balls in bulk as a cost-savings method and to avoid the process of resurfacing that can be tedious.
Other coaches are opting to recycle the balls by turning them in to companies that refurbish them and donate them to teams in countries where obtaining lacrosse balls may be difficult. It's an eco-friendly solution since throwing away one lacrosse ball is equal to throwing away 11 water bottles or 25 plastic bags. Still, even recycled balls will eventually need to be resurfaced.
Research has found that, in general, women's yellow lacrosse balls get slicker faster since they absorb more UV rays while white balls reflect those rays. However, the passing, catching and shooting in lacrosse still remains the primary reason that balls become slick. Once a lacrosse ball has been recycled, it will play the same as a new ball and last the same amount of time before it needs to be resurfaced again.
For lacrosse balls that have exceeded their window of resurfacing, they can be donated to animal shelters to help dogs overcome boredom. The balls are also highly utilized for at-home myofascial release techniques to relieve pain and stretch muscles that have been overtaxed. When using them for myofascial release, it doesn't matter if they have a high friction surface.
Due to the popularity of lacrosse, the need for high-quality equipment is absolutely necessary for practice and gameplay. 
We want YOU to have the best product at the best price. We want the game of Lacrosse to be promoted anywhere and everywhere around the globe and hope to be part of its growth. 
Every ball we sell is officially approved and meets all the NOCSAE standards. We believe in offering top quality products and unparalleled customer service, therefore, we offer a money-back guarantee for every single ball sold.
How to throw a ball into a basketball basket
Basketball is one of the most dynamic team sports games. Here strength, agility, and speed of movement, and quickness of reaction are important, as well as, what is no less important, the ability to play in a team. In addition, it is especially important in basketball to execute the throws correctly. At the same time, you need to know well how to perform them correctly. Let's try to figure out how to throw the ball, at what angle and at what speed to get into the basket when shooting from the free line.
First, let's give some background information: a standard basketball (size 7) has a diameter of D M = 24 cm and a mass of m = 600 g. Such balls are used in the games of men's teams. The height of the hoop of the basketball basket above the floor level is H = 3.05 m, while the diameter of the hoop is D K = 45 cm. The distance from the center of the ring to the foul line is L = 4.225 m.
In our calculations, we will consider a basketball as a material point, neglecting the effect of air on the flight of the ball.Let us choose the coordinate system yOx to describe the motion: the Ox axis is directed horizontally, the Oy axis is directed vertically, the origin of the coordinate system O coincides with the center of the ball at the start of the throw. Since the ball moves with the acceleration of gravity g directed vertically downwards, using the kinematic equations of motion we obtain:
where v 0 x is the horizontal projection of the initial velocity of the ball, v 0 y is the vertical projection of the initial velocity of the ball, g is the acceleration of gravity.After mathematical transformations, we obtain the equation of the trajectory of the ball:
,
where α is the angle between the direction of the initial velocity v 0 and the positive direction of the 0x axis.
Differentiating the last equation with respect to x, we get:
Since at x = Ly '(x) = –tgβ, the tangent of the angle α is equal to:
where β is the angle at which the ball enters the basket. From the dimensions of the ball and the basket, it follows that the minimum angle β is approximately equal to 32 0 .Then the minimum angle α is approximately equal to 48 0 .
After transforming the equations, we obtain the formula for determining the initial speed of the ball:
Substituting the values ​​of physical quantities, we find that with the minimum value α = 48 0 (β = 32 0 ), the initial velocity of the ball should be 7.3 m / s, and with α = 56 0 (β = 45 0 ) the initial speed of the ball shall be 9.3 m / s.
According to the proposed method, we offer you:
Calculate the minimum angle and starting speed for a basketball used in women's games (size 6) D M = 23 cm.

Make similar calculations for the case when the ball first hits the backboard, and then hits the basket, assuming that the impact of the ball on the backboard is absolutely elastic, and the distance from the center of the basket to the backboard is equal to l = 0.345 m.
Author: Matveev K.V., methodologist of the State Medical Center of the Moscow Region
James Naismith – Russian US
American physical education teacher.
Early years
James Naismith was born on November 6, 1861 near Almonte, Ontario, Canada.
Eight-year-old Naismith moved with his family to the milling community in Grand Calumet.
He was orphaned at the age of 10 when his parents died of typhoid fever three weeks apart.
James and his siblings were then living in the upper Canadian village of Bennis Corners with their maternal grandmother.
When she died just two years later, her uncle, Peter Young, took over the care of the Naismith children.
Young James, whose athletic prowess surpassed his early grades, attended Benny Corners School.
At first he attended Almonte High School for only two years and dropped out, but returned after four years and eventually graduated.
Before and after school, he worked on a young family's farm, and spent his free time playing sports with friends.
In 1883, James entered McGill University in Montreal, Quebec, where he took up his studies and became a strong student.
To keep fit, he participated in football, rugby, lacrosse and gymnastics.
After completing his Bachelor of Arts in Philosophy and Hebrew, he ranked first in his group in 1887 and continued his studies at Presbyterian College, McGill Theological School.
Although he was a good theological student and received scholarships for his achievements, James continued to play sports.
Naismith adhered to his belief in both sports and spiritual life.
While living in Montreal, James became acquainted with the Young Men Christian Association, which was founded in London around 1800 and opened branches in Montreal and Boston in 1851.
There Naismith has asked administrators to become an instructor who wants to combine spirituality and athletics in a program for young athletes.
After graduating from McGill Presbyterian Theological College and becoming a priest, James left for Massachusetts in the late summer of 1890.
Creation of a new sport
At the Springfield International Training School, James took courses that combined his two main interests: spiritual and physical development.
He also taught physical education to local youth and played rugby.
During the summer months, the school's youth played a wide variety of sports, including football, baseball and athletics, which peaked in the 1870s and 80s.
But during the winter, these sports were limited.
In 1891, Naismith was in charge of the indoor physical education program.
His disciples began to get tired of indoor sports.
Realizing that interest in the program was beginning to wane, Chief Physical Education Instructor Luther Gulick commissioned James and his fellow practitioners to develop new indoor games.
Gulik gave the trainees two weeks to come up with their new games and submit proposals for them.
To create a new sport, James looked for inspiration in outdoor sports such as soccer, lacrosse and soccer and tried to reshape them to fit the internal format.
But since the game was to be played on a wooden floor, a sport involving fast running and wrestling was out of the question.
Looking for other ideas, Naismith remembered a child's game in which they threw balls into empty boxes or baskets.
Realizing that baskets or boxes on opposite ends of the court would be good targets, he adopted them for his new game.
To create more challenges for the players and emphasize skill rather than strength as the key to victory, James decided to raise goals above the players' heads.
His new game was beginning to take shape, and the head instructor began to take notice.
He helped him develop the rules for a promising new indoor sport.
James found two empty baskets that were about 15 inches in diameter.
With a hammer and nails, he attached them to opposite ends of the gym.
He then tried out his new game with his students, who at the time did not realize that they were making sports history.
On that day in 1891, they played the first ever game of basketball.
The new sport became an instant hit.
News of the game spread quickly when a nationwide newspaper published an article about the new game along with 13 rules in 1892.
The US military and naval academies also adopted this game and organized tournaments at home and abroad.
In just two years, basketball made its debut in over a dozen countries.
Basketball Father
Always humble and never self-promoted, James has not attracted much attention as the inventor of a popular new sport.
Despite the fact that his students asked him to call the game "Naismith's ball", their instructor joked with this idea, choosing the simpler name "basketball."
Mainly a coach and teacher, James played only two official basketball matches in his life: a public match in Springfield in 1892 and a game at the University of Kansas, where he became assistant principal of a grammar school in 1898.
Launching his new sport, James continued the career he envisioned, combining fitness and spirituality for a healthy body and a healthy mind.
After completing his studies, he served as director of physical education for an association in Denver, Colorado.
Here he attended the University of Colorado School of Medicine, earning a medical degree in 1898.
Together with his wife, he moved to the University of Kansas, where he first supervised classes in the gymnasium, and then became a professor and doctor.
After America's involvement in World War I, Naismith served as a captain in the 1st Kansas Infantry Regiment from 1914 to 1917.
In 1916, he and his regiment served for several months on the Mexican border.
At the end of the war, James was appointed secretary of the association and served 19 months in France before returning to the University of Kansas in 1919.
He became an American citizen in 1925 and was director of physical education at the University of Kansas until 1937.
Recent years
Before Naismith died at the age of 78 in 1939, he witnessed basketball being recognized as an official international sport at the 1936 Berlin Olympics.
Although he usually shied away from public recognition, James accepted the invitation to the opening ceremony and agreed to throw the ball for the first ever basketball game.
Naismith never aspired to fame or fortune for his invention of the popular sport, and it was only after his death that this outstanding figure, who received degrees in philosophy, religion, physical education and medicine throughout his life, received true recognition for his contributions to history of sports.
In 1941, he was posthumously elected to the American Physical Education Academy, and in 1959 Naismith, whose name has now become synonymous with "Father of Basketball," was inducted as the first member of the Naismith Memorial Basketball Hall of Fame.
90,000 I was not ready for this phase of parenting: lack of need
Unsplash
Sometimes I feel like I'm stuck in a time warp. Another summer is over. The night air becomes fresh.Football matches have begun. Dance lessons begin in two weeks. Thanksgiving will come before we know about it.
Then Christmas, lacrosse, track, recital.
And then really, really will be here the last summer – the last summer, when both of my children will live at home. With every turn of the calendar page, there is a disturbing sense of the impending end.
How did this happen?
It felt like a week ago I was stuck in a pool with a two- and four-year-old child.It was 100 degrees. I worried about my figure in a swimsuit after pregnancy and was constantly afraid that one of my children would drown. Before kindergarten, let alone high school or college, it seemed like it was years away. I remember looking into each other's eyes with another baby mom in the baby pool.
Wouldn't it be nice to sit under that big tree in the shade and read a book? She seemed to be speaking with her eyes.
yes – I answered telepathically. I can't wait for my daughter to grow up to swim on her own – until she needs me anymore.
He slipped away without warning, but I haven't been to the pool in three years. My daughter doesn't need me to help her swim – she would be terrified if I showed up there now. She has friends, her cute swimwear and boys trying to get her attention.
The other day I was cleaning under the bed and found a lone green Lego piece. The days of our family building imaginary brick worlds are long gone.When my children were young, I had a desire to push them forward in order to get through and end this phase. And the Lego phase was no different. Perhaps it was my busy work schedule, coupled with the increased attention that young children require, that made me rush. Or maybe I hated that these tiny Lego pieces were scattered throughout the house.
Hurry. Hurry. Hurry.
If I could go back, I would slow down. Build some more Lego castles.
I put a little green brick in my box so I won't forget.
Who Stole the American Girl Dolls? And 500 stuffed toys? Princess costumes? This giant dollhouse? Maybe I should call the police and file a police report. Everything is lost. I was replaced by friends, lessons and teams – their own interests.
And where did the loose hair of my dear son go? In his room sits a two-meter teenager with short hair. He grumbles and says there is a lot I don't know.
This beautiful young girl living in the bedroom where my stubborn toddler used to sleep asked me to buy tampons and mascara at the grocery store. My God!
A middle-aged woman with fine lines around her eyes and gray roots looks at me in the mirror.
It's quiet here on Friday and Saturday evenings.
I'm not a young mother anymore. My kids don't need me as much as they did when they were kids. But the other day my son asked me to throw a lacrosse ball so he could practice shooting.So I did.
And one morning last week he said he wanted me to watch Boyz n the Hood with him. My desk was packed with to-do lists, confirmation articles, and real estate calls to call back. To be honest, I was looking forward to a continuous length of time to complete my work.
But green lego.
We watched the film together and then talked about it. It was one of the few quiet periods we spent together this summer.
My daughter is chatting late, late at night, around the time when I don't think I can stay awake for a minute. But I do. And we are talking. As long as she needs me, I'll be there.
70 percent erased and expanded by 1 cm
And they still need rides, tips and boundaries. And, like newborns, they seem to need to be fed all the time. Along with the toys of childhood, food quickly disappears.
But times are changing.
We have gone through so many stages.We are heading for new horizons, interesting adventures, exciting beginnings. I plan to enjoy every moment, not rush. Watch movie. Talk. Even if it means putting my things on hold.
And that's okay.
This is what all parents want, right? Independent offspring. My mom assures me that my children will always need me as much as I still need her, and that each age brings its own unique set of growing pains.
I guess I just wasn't prepared for how quickly this unnecessary thing would happen.I'm telling you the rate of deformation. It's like the laws of physics are violated when you're a mom.
The latter are flying towards you like asteroids.
Muscle to work for lacrosse
Lacrosse is an intense and physical game that requires speed, agility, hand-eye coordination and excellent competitive instinct. Playing at a high level requires strong legs for running, strong arms for shooting, and strength in the upper body to help you hold your position and ward off control from the opposing team.
Hamstrings, Squares, Calf Muscles
Your leg muscles are vital to your lacrosse success. You must develop your running speed, explosiveness and ability to secure yourself in a position without pushing away from it. Develop your speed by doing interval sprints, drag parachute jogging and d'ing box jumps. Build strength in your legs with leg presses, leg curls, and lunges. These exercises will increase your speed and strength and help you become a more successful lacrosse player.
Chest and weapons
Lacrosse players must have the strength and agility to catch the lacrosse ball, throw it, and hit the opponent's goalkeeper. Pecs, biceps, and triceps are vital in all of these areas. Weighted exercises such as bench presses and curls can help you develop your net shooting strength. Push-ups will also help you develop upper body strength to resist physical play and maintain your position without losing possession of the lacrosse ball.
Main muscles
Since this demanding sport requires a lot of running, you need to lose weight and develop your core muscles. Trying to play lacrosse when you are carrying an extra 20 pounds with you. around your tummy is stupid. In addition to eating healthy and sensibly, if you want to play lacrosse effectively, you must develop your abdominal, thigh, and other core muscles with crunches, crunches, medicine ball and kettlebell workouts.
Muscles of the back and neck
Wearing a lacrosse stick while running at full speed will put pressure on your back and neck due to the position your hands will be in while playing on the move.However, if you need to twist to make a snap, or stretch forward to pick up a loose ball, it's easy to tense your back or neck muscles if you're not physically prepared.