How to play defense lacrosse: Lacrosse 101: Defense – LAXPlaybook
Lacrosse 101: Defense – LAXPlaybook
Zone Defense
Man to Man Defense
"Offense Wins Games, Defense Wins Championships."
In lacrosse, playing defense requires teamwork, communication and strategy. Teams typically employ either a man-to-man defensive scheme or some form of zone concept in an effort to deny the opposition scoring chances. While all defenses stem from the same two basic strategies and countless variations exist on the common themes there are some basics that apply to any defense.
The distinction that you want to make when establishing a team defense is where you want to slide from. A defenseman has to slide when the man covering the ball gets beat by the offensive ball carrier. Most teams will slide from the crease area (the d-man in front of the goal).
The other place you can slide from is defenseman who is covering the offensive player next to the ball carrier, otherwise known as "adjacent".
If playing man to man a team defense can only slide from the crease when there is an offensive player on the crease. If this offensive player slides off the crease in the middle of a play, that defenseman must call it out. If another offensive player goes to the crease, then the defenseman covering him can call it out, typically you hear the call "I'm HOT". One of the benefits of a zone defense is that the player in the crease area will always be there thus minimizing changing responsibilities.
Having the defensemen communicate where they are sliding from and when they are sliding helps tremendously. A good defense must be loud and communicate extremely well with each other. For higher levels it is effective to mix up where the slide comes from as it keeps the offense back on its heels. However that can sometimes cause more confusion then good. So be careful when trying to incorporate multiple defenses as sometimes a jack of all can be an expert of none.
Weather you are in a zone or a man defense when a man slides to the ball there needs to be a second slide.
For instance, when a defenseman slides from the crease, then the man he leaves open on the crease needs to be covered. The player or players who cover that open crease man would be the second slide.

One general rule that players playing defense at the midfield must always follow is that they should always be as low as the ball when it is in front of the net and close to the crease when it is behind goal line extended. This means that if they are covering a man off-ball, then they should always stay at the same level as the ball. If the ball is behind, then they should be down on the crease, not covering their man all the way up top. This helps a team tremendously as they slide, help and recover. 

The man covering the ball must recover. If the man covering the ball gets beat and one of his teammates slides to the ball, the defensemen who was beat must pick up and open man, go back into the appropriate zone or if the strategy calls for it double the ball.

 No matter what defense you are in.
. Zone, Man, Rotating box, Lock of Adjacent, Coma slides etc….. you must identify who is the first slide, who is the second slide and know how to recover when somebody gets beat.
10 Ways to Be More Aggressive in Lacrosse (Offense & Defense) – Lacrosse Pack
Without a doubt, lacrosse demands a certain level of aggression due to its emphasis on physical contact. For newer lacrosse players, it may not be so clear exactly how to get more aggressive without putting their team in a precarious situation or increasing the risk of drawing a personal foul.
Here is a list of 10 ways to be more aggressive in lacrosse:
Go after every ground ball.
Initiate first contact when dodging.
Throw the skip pass.
Cut off ball.
Push the fast break.
Throw poke checks.
Make defensive callouts.
Put pressure on indecisive ball carriers.
Fully commit to the slide.
Don't slack off during the ride.
If you apply even just a couple of these items to your game, I can guarantee that you will be a more aggressive lacrosse player. Each of the lacrosse specific items listed above will be discussed in greater detail in the latter portions of the article. But before we get into all that, I want to touch on some general tips on how to adopt a more aggressive mindset.
How to Adopt a More Aggressive Mindset on the Lacrosse Field
During the beginning stages of lacrosse, it is difficult to glean how to best nurture an aggressive mindset. Since you are unfamiliar with the rules and play style, there are many trials and tribulations that you must go through before you can pinpoint at which points in the game to get aggressive.
The only way to learn how and where to best use aggression in lacrosse is to get as much game experience under your belt as possible.
Whether it be pick up, intramural, practice, or formal game play, it is imperative that you get the repetitions in.
As you continue to play and progress, you will pick up on certain scenarios where it makes sense to play aggressively versus passively.
At times, playing aggressively doesn't pay off. In fact, playing aggressively may end up doing more harm than good in certain situations.
For example, if the officials issued a controversial slashing penalty on your teammate and sent him to the penalty box, your emotions might be running hot. It may be tempting for you to aggressively push out on the opposing ball carrier, even though your team is a man down.
Pushing out aggressively and trying to get retribution on the other team while in a man down situation is not a smart play. It is far more likely that you will cost your team a goal rather than generate a turnover.
Hypothetical scenario aside, you need to learn to pick your spots.
As you accrue more and more experience, you will gradually increase your lacrosse IQ and develop more confidence in your lacrosse skill set. This combination of situational awareness and self assurance will allow you to take calculated risks and ultimately be more aggressive.
With that being said, the items below outline an assortment of tangible strategies to become more aggressive in lacrosse. Although this is not a substitute for actual game experience, it will certainly help to accelerate your overall learning curve.
The #1 Way to Be More Aggressive in Lacrosse: Go After Every Ground Ball
First and foremost, the number one method of honing in on your aggression in lacrosse is to fight for every ground ball.
If you still have yet to learn the lacrosse lingo, a ground ball is a loose ball that is not possessed by either team. Essentially, it's a ball bouncing around on the ground that's up for grabs.
For a more detailed explanation on what ground balls are, check out my article What Does Ground Ball Mean in Lacrosse?
Ground balls are an integral part of the game of lacrosse.

Practically every face-off, knocked down pass, ball strip, and errant throw results in a ground ball. Despite its frequency, ground balls are often overlooked in terms of their significance.
I put this item at the top of the list for a reason. Fighting for ground balls is the easiest way to get more aggressive in lacrosse because any offensive or defensive player can do it, regardless of their experience level. There is not much prerequisite skill involved with becoming a menacing ground ball scrapper. Think about it. All you need to do is locate the ground ball, outmaneuver the other players, and scoop it up into your stick. That's all there is to it.
Even so, the majority of lacrosse players are lacking in the department of ground balls because they're unwilling to put their body on the line. They rationalize their laziness by telling themselves they are more valuable elsewhere or that they could make up for it the next play. I know these things because I found myself tempted by these thoughts when I had a couple years of experience to my name.
As a novice player, the worst possible thing you can do is be passive when it comes to ground balls. You're missing a valuable opportunity to earn playing time out on the field. Coaches are always on the hunt for athletes that are willing to fight tooth and nail for any 50/50 loose ball out on the field.
Sticking your nose into the middle of a ground ball scrum will result in some extra bruises. There's no doubt about that. But in the end, it is well worth it.
4 Concrete Ways to Be More Aggressive on Offense
These next four tips are geared toward offensively minded players that want to take their aggressiveness to the next level. Incorporate these elements into your game and you are sure to leave your passive play style behind.
Initiate First Contact with the On Ball Defender When Dodging
As a ball carrier in lacrosse, you cannot afford to shy away from contact. Defenders pounce on ball carriers that refuse to put up a fight, especially if you're an attackman.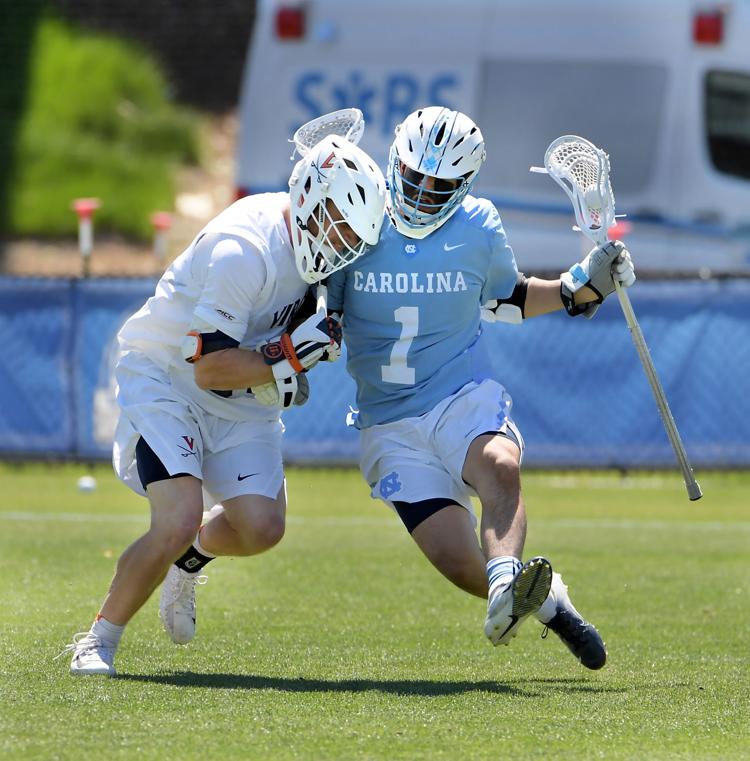 The best way to initiate contact with a defender and show that you are willing to hold your ground is to drive into their body during a dodge.
Driving into the body of the on ball defender is a useful tactic because you dictate the terms of the physical engagement. Contact will happen throughout the dodge anyway, so you might as well take it upon yourself to establish how the contact is going to play out.
Mind you, powering into the body of the defender should only be used if the defender is matching you hip for hip. If you have a step or two on the on ball defender after the initial jab step, just keep running. Don't let up on your speed for the sole purpose of initiating contact.
The best time to initiate contact with the defender is when you want to create separation for a shot. Attackmen utilize this tactic all the time when they are a few yards away from the goal but they are stifled by the on ball defenseman in close quarters.
To create separation, they lean their bodyweight into the defender and drive them back on their heels.
Then, they rapidly bounce out and take a quick shot. This strategy of first initiating contact and then bouncing out for a quick shot is commonly referred to as a question mark dodge.
If this is hard to visualize, I provided some film of lacrosse superstar, Rob Pannell, performing this maneuver below.
His aggressive initiation of contact is the primary reason why he is able to get off a high percentage shot every time that he gets within five yards of the goal. Although speed does reign supreme in lacrosse, aggressive physical contact is not something to scoff at either.
Throw the Skip Pass When the Opportunity Presents Itself
Another way to get aggressive on offense is to throw the skip pass every so often to keep the defense on their toes.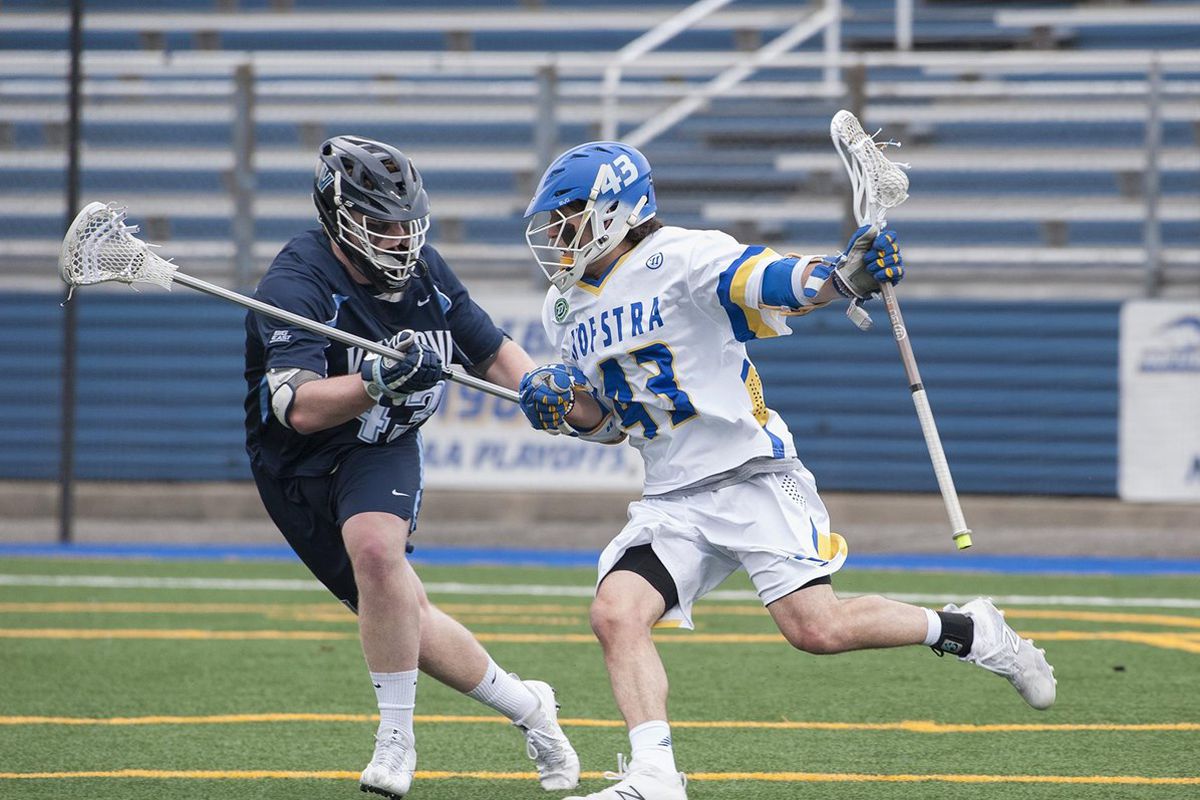 The skip pass is exactly as it sounds. Rather than throwing the ball to the teammate nearest to you, you skip them and throw it to a teammate that is farther away.
Throwing a successful skip pass takes time to build up to. It's definitely something that unexperienced players have trouble coming to terms with. This is largely due to the fact that a skip pass usually entails that the ball travels over the heads of multiple defenders before reaching its intended target.
Although it is a bit riskier than your average pass, there is the possibility for a tremendous payoff. The greater the risk, the greater reward.
The midfielders and attackmen that rack up the most assists don't get there by being passive. They reach that point by taking chances and threading the ball through the defense when they least expect it.
This is not to say that you should try and whip the ball across the field every time you touch the ball. All I'm saying is that if the defense has come to anticipate that you're going to toss the ball to the player adjacent to you for the fifth time in a row, throw a skip pass!
Your teammates will be completely fine with this because it puts them in a better position to score.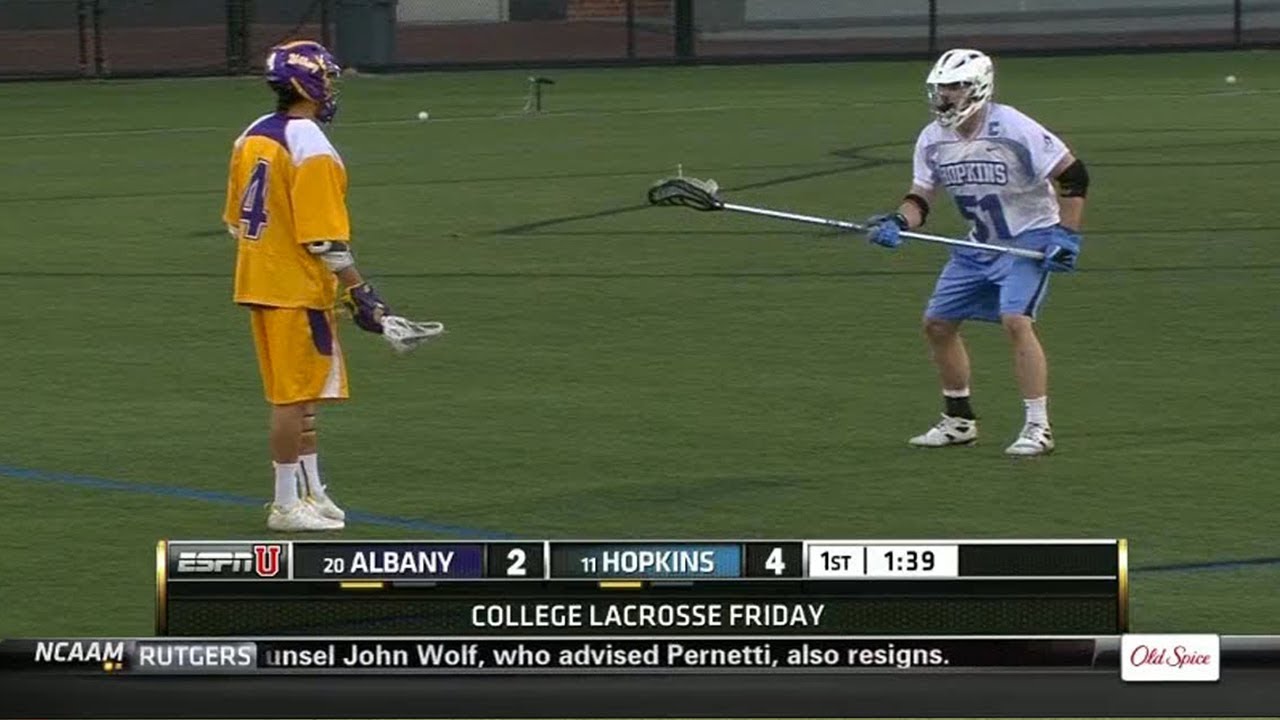 There will be times where you turn the ball over, but this comes with the territory of being aggressive on offense. All you can do is learn from it and focus on the next play.
Mix in Some Spontaneous Off-Ball Cuts to the Ball
To be aggressive on offense, you don't need to have the ball. You can be just as much of a threat off-ball as on-ball. It is simply a matter of putting forth the effort.
Every organized lacrosse team has some sort of offensive setup and general playbook that they want to run. However, this should not discourage you from being spontaneous out on the field. If you see an opportunity that your coach doesn't, be aggressive and take advantage!
One of the best ways to do this is to cut backdoor on your defender. Every lacrosse player is guilty of ball watching from time to time. Rather than concentrating on the whereabouts of the ball like everyone else on the field, take a glance at where your defender is looking every once in a while.

If you see the back of his helmet and an open lane to the goal, do a quick backdoor cut.
This is one of the easiest strategies to notch in a goal virtually every game. You don't have to juke out your defender, outrun them, or bully your way past the entire defense. If you time up the cut correctly, you'll get the ball right on the doorstep of the goal for an easy score.
Most players don't implement this strategy because they're conditioned to strictly follow the playbook, never deviating from the norm. This might allow you to be a good lacrosse player, but never a great one. Put simply, overcome your fear of straying from the standard and cut to the ball. This sort of subtle aggression will earn you a great deal of extra goals over the course of your lacrosse career.
Push the Fast Break
The last item I will discuss for getting aggressive on the offensive side of the ball is exploiting transitional opportunities.
Lacrosse has been renowned as The Fastest Sport on Two Feet for its up tempo speed and dynamic play style.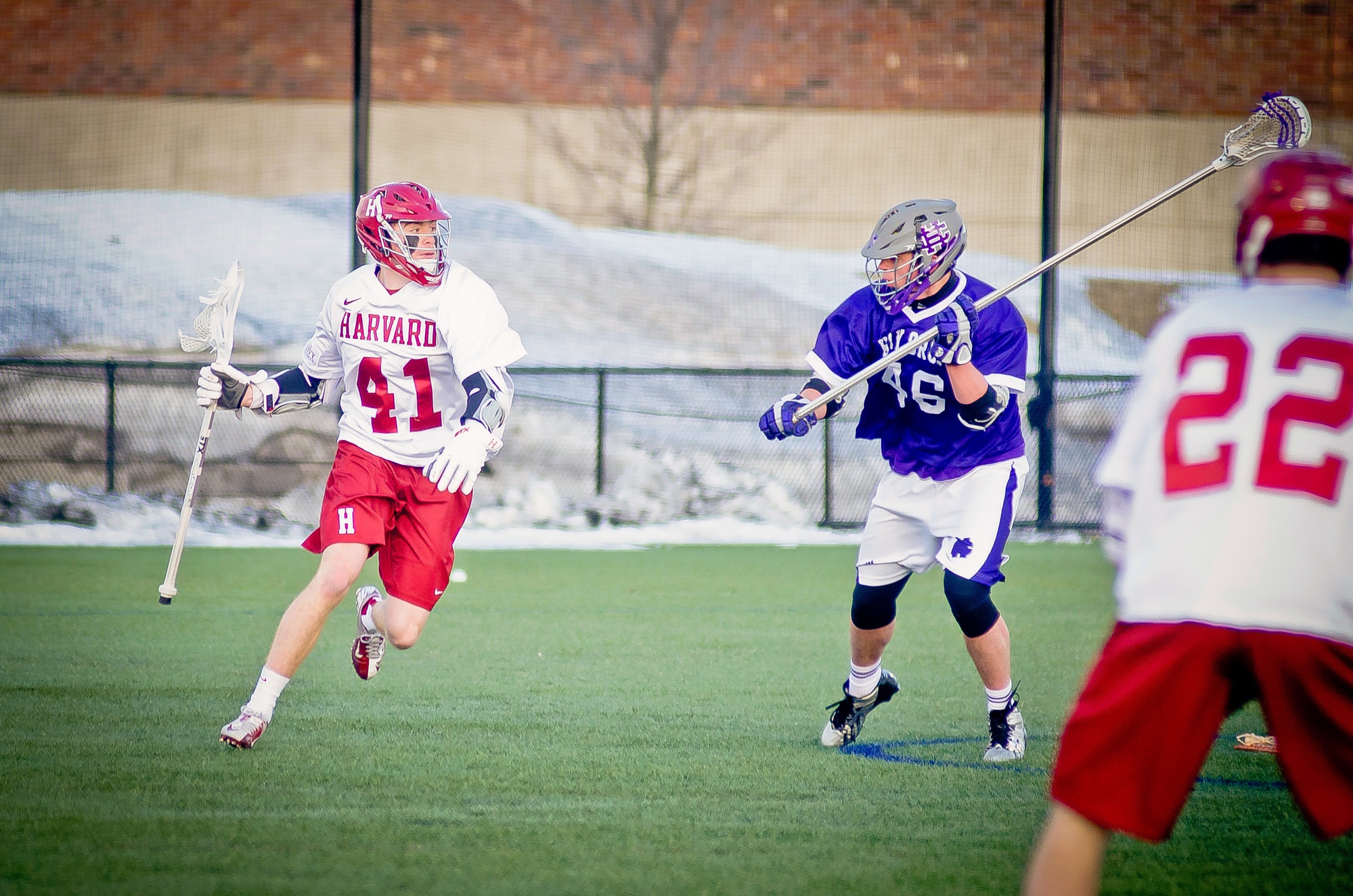 A large part of this can be attributed to the fast break.
As soon as there is a shot save or a turnover, you should be aggressively streaking downfield to get a head start on the other team. If you're open, make your presence known by calling for the ball and waving your stick around. Once you get the ball, the stage is set for an incredible scoring opportunity.
The reason that you should aggressively push the fast break is because it is essentially a free man up opportunity. If you're carrying the ball at a considerable distance ahead of the pack, the fast break simplifies into a 4v3 scenario. The defense will be left reeling trying to do the impossible task of covering two players at once. Obviously, this is an opportune time to strike.
The only way to get to this point, however, is to be aggressive and take the reins yourself. Most other players are too exhausted from their stint on defense to run like a maniac down the field. To get aggressive on offense, you have to be willing to do the little things that other players won't.
Otherwise, your passive play style will put a permanent cap on your potential.
To help better instill this concept, I included a compilation of fast break clips below. Any one of the players that jumpstarted these fast breaks could have pulled the ball out and reset into an organized clear. Instead, they opted to be aggressive and take a chance. A couple of long poles even got in on the action!
5 Concrete Ways to Be More Aggressive on Defense
Now that we have satisfied the offensive side of the ball, it's time to turn our heads to the defensive end. I went ahead and compiled a list of 5 specific ways to be more aggressive on defense.
Heckle Opposing Ball Carriers with Poke Checks on the Hands
To be aggressive on defense, you have to put constant pressure on opposing ball carriers.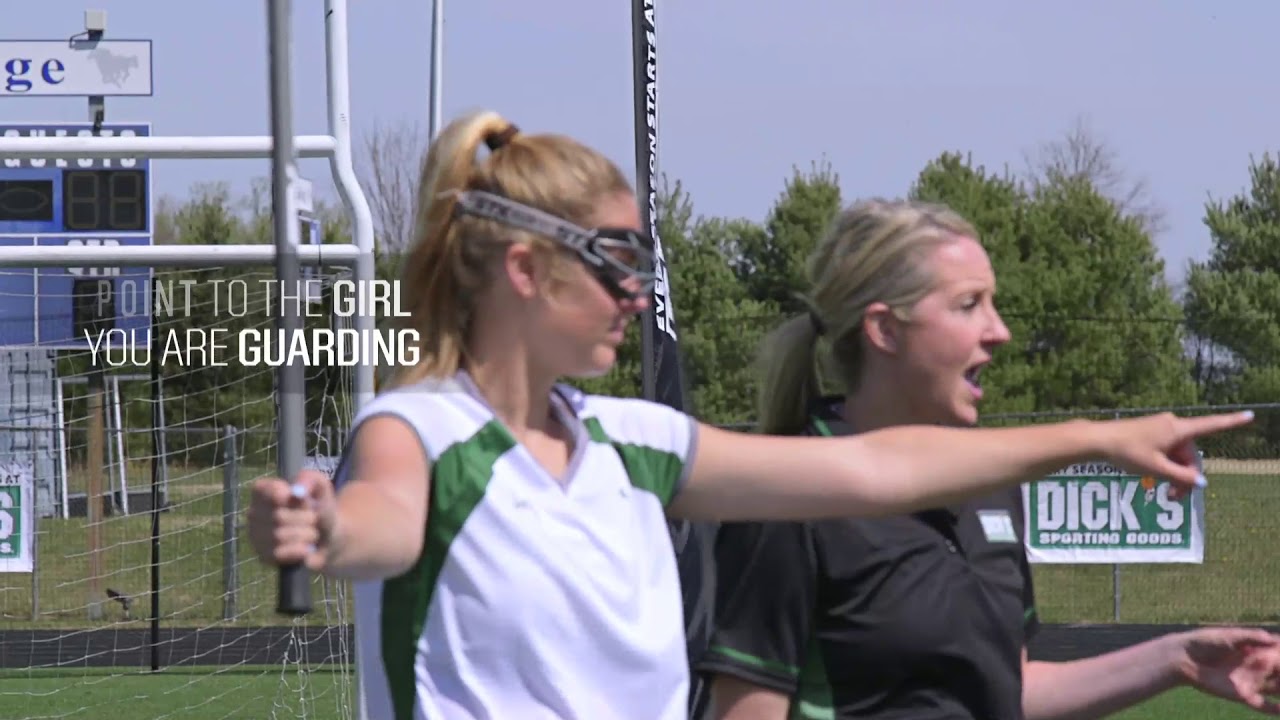 When people think of defensive pressure in lacrosse, their thoughts automatically go to repeatedly thwacking defenders and delivering bone rattling body checks. Although these are nice to watch on a highlight tape, these flashy methods fail to work 9 times out of 10.
A far better alternative is to practice solid fundamental defensive positioning above all else and then deliver calculated, precise poke checks on the opposing ball carrier. Many young defenders aimlessly swing their stick at their opponent just hoping to jar the ball loose. Unfortunately, this defensive strategy is more likely to force a flag than a turnover.
The best lacrosse defenders in the world jab their stick into the stick and gloves of the ball carrier and impede their stick handling ability, all without sacrificing their position.
Rather than winding up their stick like a baseball bat, they throw forceful pokes that are meant to disrupt, not maim.
They also perfectly time their stick checks to sync up with an opponent's pass or shot.
This is the ideal time to throw a poke check because it will alter the flight path off the throw and likely drive the ball out of bounds. They steal possession without even having to go through the laborious process of scrapping for a ground ball.
In short, being aggressive on defense doesn't necessarily mean going for the home run check every single time. Staying in front of the ball carrier and throwing stick checks in an accurate and timely fashion supersedes the use for a wild home run check by a mile.
Yell Out Defensive Calls with Authority
Being aggressive is not only limited to the physical realm. You can be aggressive on the lacrosse field in other ways as well.
A prime example of this is aggressively calling out to the defense to make sure everyone is on the same page. This may seem insignificant, but it is absolutely imperative that a defense communicates if they have any desire to be a winning team.
Go to any college lacrosse game and just listen.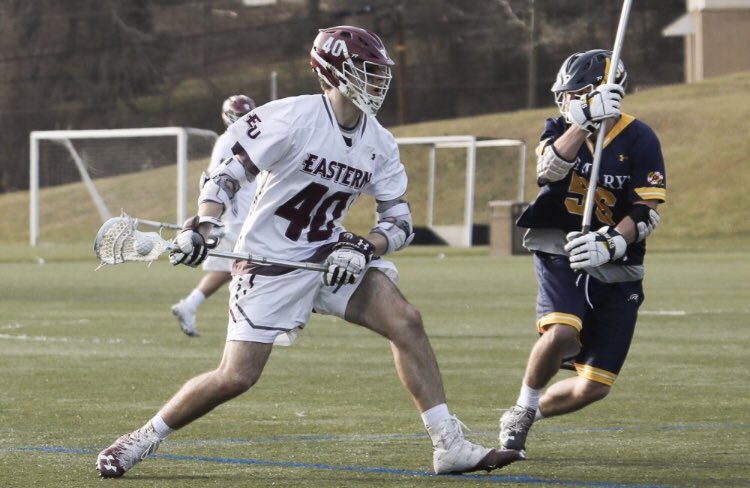 Every five seconds, someone on the defense is shouting at the top of their lungs, "Who's hot! Who's my 2! Cutter! FIRE!" If you're unfamiliar with basic lacrosse defensive strategy, those callouts probably seemed very strange. Trust me, I didn't make those up. They're universal lacrosse terms.
But if you're curious about learning what these different defensive callouts mean, I highly recommend you check out my article What Does Hot Mean in Lacrosse?
This continuous stream of information that the defense shares with one another keeps everyone prepped and ready to provide support when the time comes. It is inevitable that a defender will get beat eventually. No on ball defender is perfect. However, the defense should be ready to offer backup as soon as a defender gets beat to buy time for them to recover.
In the absence of communication, help defense is a difficult task to accomplish because nobody knows where to rotate.

By taking leadership and talking your teammates through the process, you can act as the glue that holds the defense together.
The main takeaway here is to be aggressive with your communication. Don't mutter the callouts under your breath, yell them out! This will not only benefit you as a defender, but the entire team as well.
Push Out on Indecisive Ball Carriers
As a defender, you should be salivating like a toddler staring at chocolate strawberries when you're matched up against a weak ball carrier. For whatever reason, most defenders are perfectly content with sitting back and allowing their matchup to pass the ball around uncontested. I hate to say it, but this is just lazy defense.
If you notice that your defensive assignment has mediocre stick skills, push out and pressure them as soon as they get the ball. Allowing them to toss the ball around the perimeter may seem harmless, but it wastes valuable possession time that could be gifted to your offense.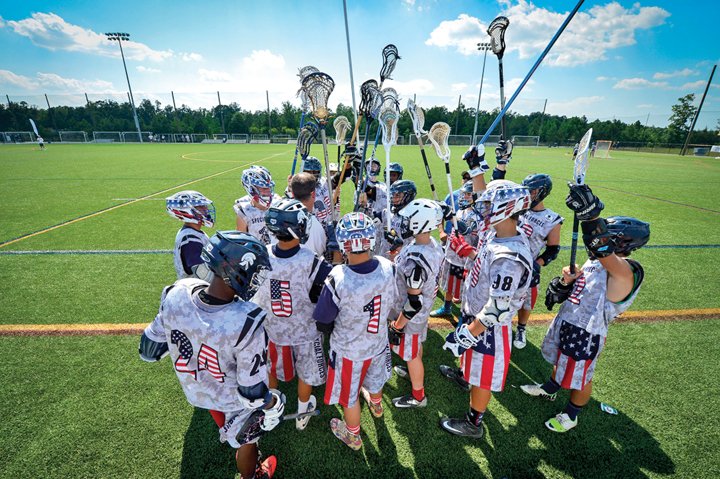 Once you've identified the weak link in an offense, do your best to exploit it. Every time they get the ball, you should be bombarding their gloves with hard poke checks, even if they are positioned somewhat far from the goal. The likelihood of them acting as a real scoring threat is slim at best, so you might as well be aggressive and take your chances.
More often than not, you'll be able to jar the ball loose or force an errant pass a couple times before the offense stops giving your matchup the ball. At that point, you'll know that you've done your job as a defenseman.
Do Not Hesitate When Committing to the Slide
The next way to become a more aggressive lacrosse player is to fully commit to the slide when there is impending danger. To all the lacrosse newcomers out there, a slide is a defensive shift to an opposing ball carrier to prevent them from having a clear path to the goal. A slide is warranted if a ball carrier has dodged past the on ball defender.
Still curious about the mechanics of the defensive slide? Click over to my article What is a Slide in Lacrosse – Definition & Examples to satisfy your curiosity.
Now that you got the basic gist of a slide, know that there is no such thing as a halfway slide in lacrosse. You either go, or you don't go. Getting caught in no man's land between your initial defensive assignment and the ball doesn't do anything for the team. In fact, the only thing it does is make matters worse because you're no longer covering anybody!
Once you commit to the slide, be aggressive with it. Call out to your defenseman and move quickly. You have to cover the distance between you and the ball in a matter of seconds to squash any potential scoring chance the opposing ball carrier might have. Hesitancy is a surefire way to cost your team goals.
If you do manage to make it to the ball in time before they are able to get off a shot, keep the pressure on.
Don't let up on the aggression after the initial check. Assail them with a flurry of checks until they are well out of shooting range. Not only does this ensure that the potential danger will be thoroughly extinguished, it also dissuades the offense from ever dodging toward the middle again.
Put simply, sliding is not the time to be passive. Be aggressive in your decision making and your checking to give your defense the best possible chance to come out on top.
Use Every Bit of Energy You Got Left in the Tank During the Ride
The last aggressive defensive tip I have for you is to use up everything in the energy reserve on the riding effort. More lacrosse terminology here, so I'll provide a brief explanation. Riding is a team's defensive effort to stop the other team from advancing the ball to their offensive zone. A ride typically follows a save or a turnover.
Click over to my article What Does Ride Mean in Lacrosse? (Definition & Examples) if want to learn more about what a ride is and how it works.
For many players, the riding effort is an afterthought. Players are unwilling to battle back to get possession of the ball again after a long spell on offense. They fool themselves into believing that a ride would be a waste of effort.
This rationalization process is rubbish. The players that have the most fight and the most heart spend every ounce of energy they have left to give their team the best chance to win. In my experience, the most talented players I've come across always push the hardest during the ride. They run to and fro regardless of where the ball is located on the field and give the other team a run for their money.
In fact, the best player on my team was consistently the most aggressive on our ride. Some might say that this is a coincidence, but I think not.
So if you find yourself toe to toe with an opponent as the last obstacle between them and their offensive zone, don't make it easy! Throw checks. Give chase. Push them out of bounds.

Do whatever it is you can to make it hard on them. This aggression will pay dividends over time.
Final Thoughts
Like many contact sports, aggression is a key element to success. However, the way you go about handling that aggression on the field is crucial in and of itself.
I would advise you to avoid going for the layout hit or hogging the ball on offense to impose your aggression in the sport. This will get you nowhere. Instead, implement a couple of the items above to use your aggression in the best manner possible. Not only will this allow you to develop as a player, it will also give your team the best opportunity to win.
How To Play Defense in Lacrosse (10 Best Defensive Drills)
Playing defense in Lacrosse could be a physically and mentally challenging task. Fast reflexes of the mind have to be matched with quick action to block the attacking players and take possession of the ball. This is why many players wonder how to play defense in lacrosse in the best and most efficient way.
Speed, accuracy, and coordination with midfield players and goalie are the most important factors for the solid defense.
Some of the coaches feel that aggression is the best way how to play defense in lacrosse. So, they train defenders to keep moving forward towards the midfield area, rather than stepping backward.
Focusing on the opponent players' body language can help predict their next moves to a certain extent. Here are a few actionable tips.
Looking for the best lacrosse heads for defense? Check out our 3 top picks!
Footwork – Focus, Agility and Speed In Lacrosse Defense
Agility and speed of footwork are the two aspects that can help you catch up with the attacker and keep him away from the goal area. The foot movement is not always straight. You may need to run towards the midfield, sideline or backward. You have to avoid the head-on collision with your opponent while blocking him physically.
Always use the combination of your footwork and stick-work to defend the goal from the attacker.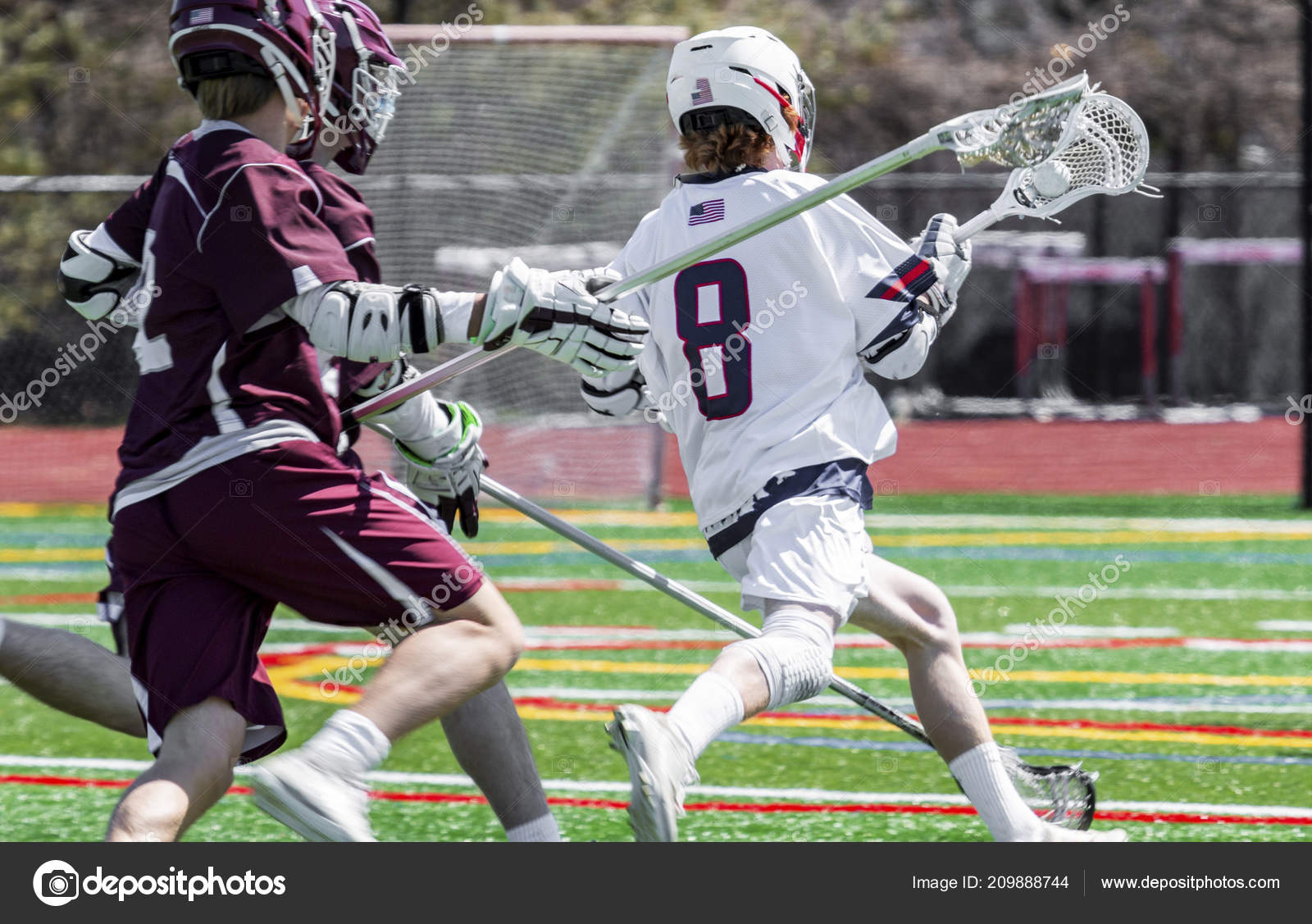 If the attacker is a leftie, you need to force him to switch the balance to his right and vice versa. You can do it when your footwork, agility and speed are at the maximum possible limit.
Drill #1 (Ladder)

A good way to practice footwork is the ladder drill. You'll need a ladder with 10 to 12 equidistant rungs. You can spread it on the grass field and start practicing. The drills are two-feet-in, in-in-out-out, jump-in & jump-out, scissors, and the triple-set forward-jump. You need to jump on the metatarsal bones (fee-balls), keep your body straight, and bend your knees at 90 degrees and keep pumping your arms.
Ladder Drill Benefits: Footwork speed could improve with practice. Your entire body becomes agile. Reflexive actions quicken. Arms movement turns into free-flow. You can check your opponent's flow and force him to switch to his weaker side get defensive from offensive motion.
It is the time you use your angular footwork and arms move to take the ball away from him.
Drill #2 (Stick-Hops)
Stick-hopping is a method of jumping between two sides of a lacrosse stick that is flat on the ground. You can use both your feet to jump along its length or across. There are also other methods of crisscrossing your legs and feet over the stick while you perform the stick-hopping drill. You may perform the drill constantly at one end of the stick or move from one end to the other end for enhanced effects.
Stick-Hops Benefits: The muscle and bone strength in ankles, calf, shin, knees, thighs, and hip increases. Endurance to stress enhances. You can move your body through 1800 around the attacking opponent and restrict his forward movement.
Mind focus power increases considerably. So, you can distract the opponent's attention and take the ball away from him by blocking his footwork and free movement.
Drill #3 (Asterisk-Cone)
Place a solid cone at the center of the field and draw a circle (real or imaginary).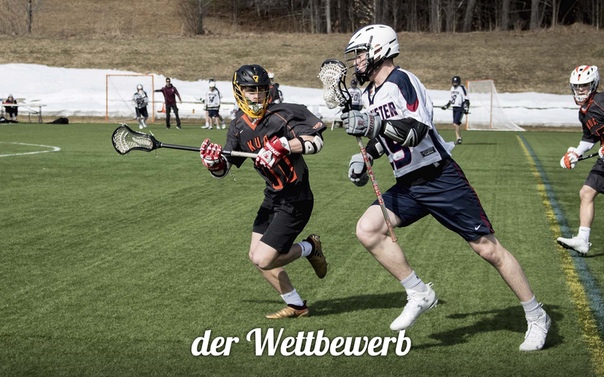 Place five or six cones at an equal distance on the circumference. The radius of the circle should be large enough for free movement. Stand at the center wearing the uniform and with the lacrosse stick in your hands. Ask your friend to start the stopwatch as you run around each cone on eth circumference and return to the center. You can also do it in a team of four members.
Asterisk-Cone Drill Benefits: The Asterisk-Cone drill aims at switching your position within the defense zone. It sharpens your coordination skills with your team members. Responsiveness to team calls increases. Communication techniques improve. The ability to focus on an opponent's body language and movement gets better. It also enhances the speed and agility of crisscross movements and footwork skills.

Stick Skills – Block, Catch and Deflect
Now, let's have a look at some defensive drills to help you improve your stick skills.
In my opinion, this will help you learn how to play defense in lacrosse in the most effective way.
Drill #4 (Wall-Ball)
Wall-Ball is the technique of throwing the ball onto the wall and catching it on rebound with the Lacrosse stick. You can start the drill at a slow pace and increase the speed with time. You can perform the drill on a specific zone on the wall or move across the wall-length for enhanced effects.

Wall-Ball Benefits: Wall-Ball is the technique used to increase the reflex action of your mind and coordination of your body. It helps you in sharpening the alertness of your mind while on the field. You can intercept the offensive moves of your opponents effectively.
Drill #5 (Ground-Ball)
The Ground-ball drill helps you focus on the fast-moving ball on the ground without missing it.

Stand a few feet away from your friend and ask him to roll the ball towards you at speeds. You need to bend and pick the ball with your stick or hand quickly.

Ground-Ball Benefits: Ground-ball drill helps you get control over your movement speed and ball pickup when it is on the ground.
Drill # 6 (Stick-Projection)
Keeping your lacrosse stick over the opponents' shoulder height as he approaches you can be done as a group (or one-on-one) drill.
Stick-Projection Benefits:  The Stick-focus method makes your offensive opponent slow down and think about other options. It becomes easy for you to block him.
Drill # 7 (Hawk-Drill)
For the Hawk-Drill, you need to hold the stick with both hands pointing towards the shoulder height of your opponent.
Then you bend on your knees at an angle of 450 with your thighs. Move rapidly across the cones in the field.

Hawk-Drill Benefits: Hawk-Drill increases the agility of your movement and the ability to block the opponent from moving forward. It also gives you a chance to take the ball away from the opponent and deflect it away from the goal.
Physical Workouts – Strength and Stamina
Now, let's have a look at some defensive workout drills to help you improve your strength and stamina. These physical workouts will help you learn how to play defense in lacrosse using your endurance and fitness.
Drill # 8 (Rope-Jumping)
Practice Rope-Jumping at least 25 rounds of rope jumping every morning and evening. You may increase the rounds with experience.
Lacrosse is played on a large rectangular grass field. The field has markings with specific functions:
Midfield line: Divides the field into equal halves.

The X centered on this line is where face-offs take place. Also, the proper number of players on each team must remain on each half of the field to avoid being called for offsides.
Sidelines and endlines: Mark the boundaries. When a ball or player goes out of bounds, the opposing team takes possession. Following a shot, the player closest to spot where the ball went out of bounds has possession. Therefore, a teammate should always be in a position to back up a shot.
Goal: Points are scored when the ball passes through this six-foot by six-foot square.
Crease: Circle surrounding the goal that the offense cannot enter. Players can reach into the crease with their stick to gain possession of a loose ball, but cannot touch the goalie. Crease violations result in a penalty.
Penalty box: Used as a holding area for players to wait out their penalties. It is also the access area for substitute players entering and exiting the field for on-the-fly substitutions.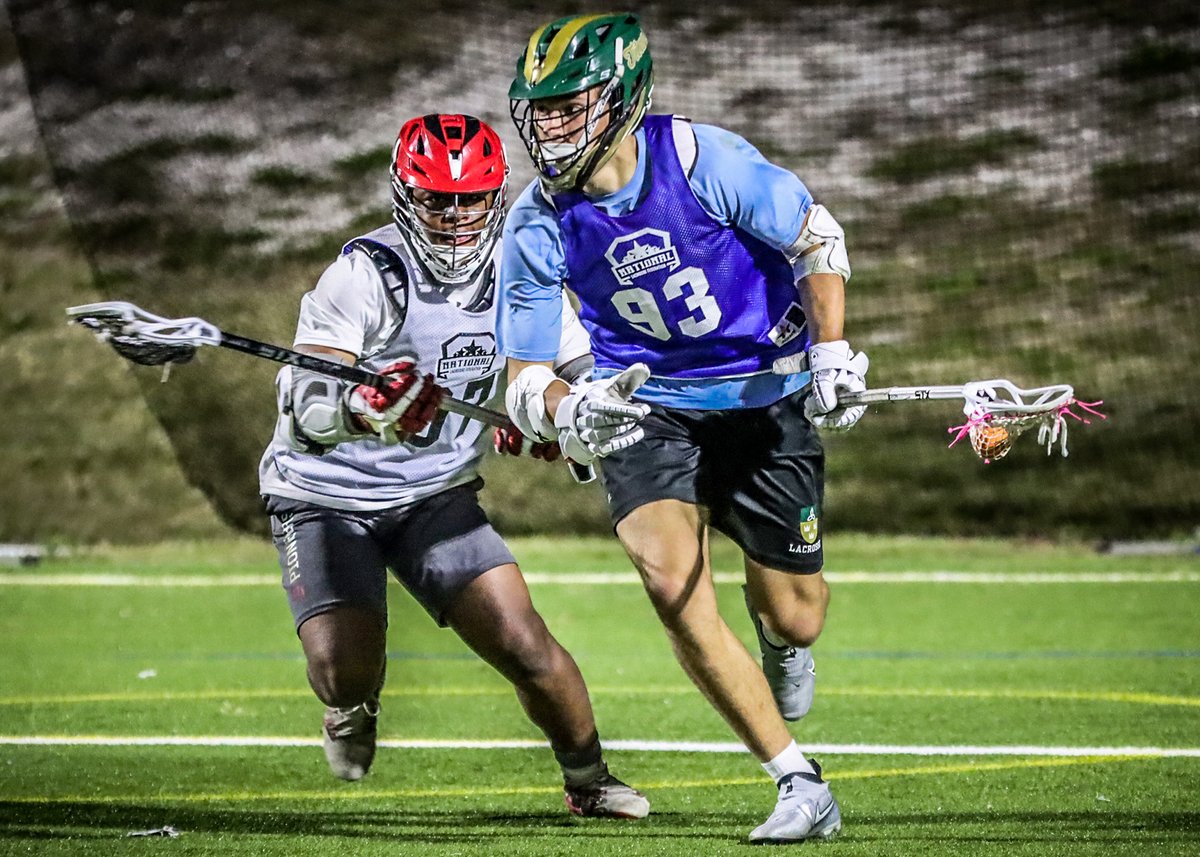 Wing area: Two of the three midfielders must remain in the wing area until the face-off starts.
Positions
Two teams compete with 10 players on the field. Players fall into four categories:
Attack: Offensive-minded players who possess great stick skills that allow them to shoot with precision and fake. They use speed and agility to elude defenders. Attackers also endure punishing hits from opponents.
Midfield: Always on the move, these players advance the ball up the field and play both offense and defense. Help defenders and tally assists by taking the ball from defensive area to attackers. They are fast, durable, and stick savvy. Also called "middies."
Defense: Defenders use size, speed, strength, and skill to keep attackers from scoring. An aggressive mindset is beneficial, but playing under control and selecting the proper angle to prevent close range shots are more critical skills.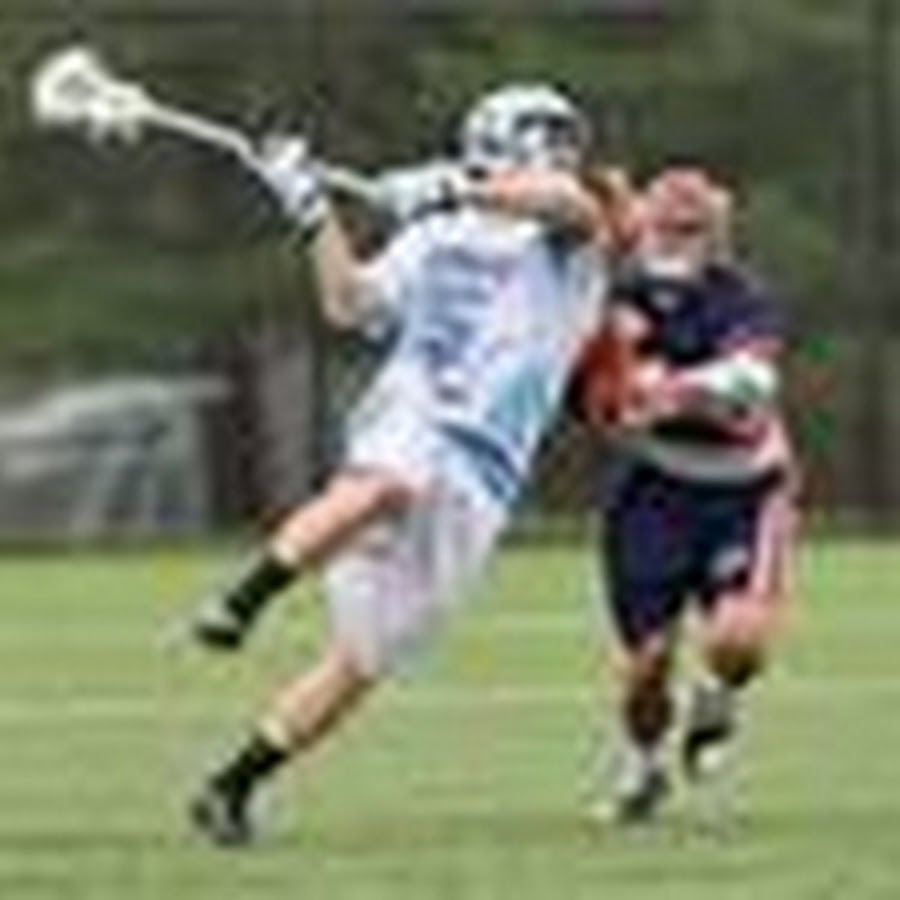 Goalie: Uses lightning-fast reflexes, quick decisions, and courage to stop a barrage of high-velocity shots. Body must handle punishment from the ball, and mind has to quickly recover from mistakes. The goalie directs the defense by calling for checks and relaying locations of the ball and attackers.
Officials
Two to Three officials—a referee, umpire, and field judge—usually govern the game to ensure fair and safe play. Any violation of the rules results in a penalty.A player called for a foul is sent to the penalty box and his team must play without that player, or man down, until the penalty is over or the opposition scores. If the defensive team commits a penalty when the opposing team has the ball, play is allowed to continue until the opponent loses possession of the ball, at which time the penalty is enforced. This delayed penalty is called a slow whistle and allows the offense to maintain its advantage.
Personal fouls, such as slashing, tripping, cross checking, unnecessary roughness, and unsportsmanlike conduct are major violations.

The official determines the length of the penalty, which ranges from one to three minutes.
Technical fouls are minor infractions that lead to a 30-second penalty. These fouls include crease violation, offsides, interference, holding, illegal screens, illegal procedure, stalling, and warding off. A player is ejected from the remainder of the game if he commits five fouls.
Additionally, players can be ejected from the game for fighting, playing too violently, or arguing with an official.
Glossary
Body check: Contact from the front that is permitted between the shoulders and waist when an opponent has possession or is within five yards of a loose ball.
Clamp: Quickly covering the ball with the backside of the head of the stick during a face-off.
Clearing: Transferring the ball from the defensive half of the field across the midfield line.
Cradle: Running with the stick in either one or both hands in a manner that keeps the ball in the pocket.
Cutting: When an attacker runs toward the goal to receive a pass and take a clear shot.
Face-off: A player from each team stands face-to-face with their sticks on the ground along the centerline. The official places the ball between the two stick heads and blows the whistle. The two players then attempt to gain control of the ball using their sticks. Typical face-off moves include the clamp and rake. If a penalty is called before or during a face-off, possession goes to the opposing team.
Fake: To make a throwing motion with the stick just before shooting it to deceive the goalie.
Fast break: When the offense exploits an unsettled defense with a quick transition downfield. Many goals are scored this way.
Feed: Passing the ball to a player to create a scoring opportunity.
Ground ball: A loose ball that is on the ground.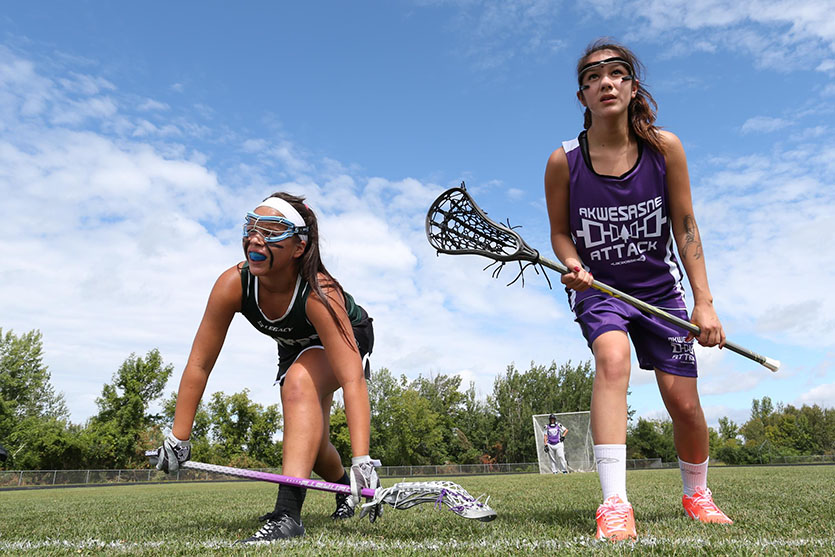 Players scoop the ball with the stick to pick it up.
Illegal body check: A late hit, or contact from behind, above the shoulders, or below the waist.
Interference: Limiting the free movement of an opponent who does not have possession of the ball and is not within five yards of a loose ball.
Isolation: Offensive players clear out of the way to allow an opening for a teammate to drive towards the goal with the ball.
Loose ball: Ball not controlled by a player (e.g. on the ground or in the air).
Man-down: When the defense is at a disadvantage due to a penalty. Also called penalty kill.
Man-to-man defense: Each player guards one specific player. Each defenseman matches up with an attacker, and each midfielder matches up with an opposing midfielder.
Man-up: When the offense has an advantage following a penalty.
Also called a power play.
Offsides: Violation called when a team has fewer than four players on its defensive side of the field, or fewer than three players on its attacking side.
On-the-fly: Substituting during play. When one player exits the field through the penalty box, another can enter.
Pick: Attackers or middies stand in a position to block the path of a teammate's defender to create space for the teammate to receive a pass.
Pushing: Illegal shoving of an opponent from behind.
Rake: Face-off move in which a player sweeps the ball to the side for a teammate to pick up.
Release: When a penalized player re-enters the game.
Riding: Attempting to prevent a team from clearing the ball.
Scoop: Picking up a ground ball in the crosse pocket.
Screen: Offensive player stands outside the crease in front of the goalie to block the goalie's view.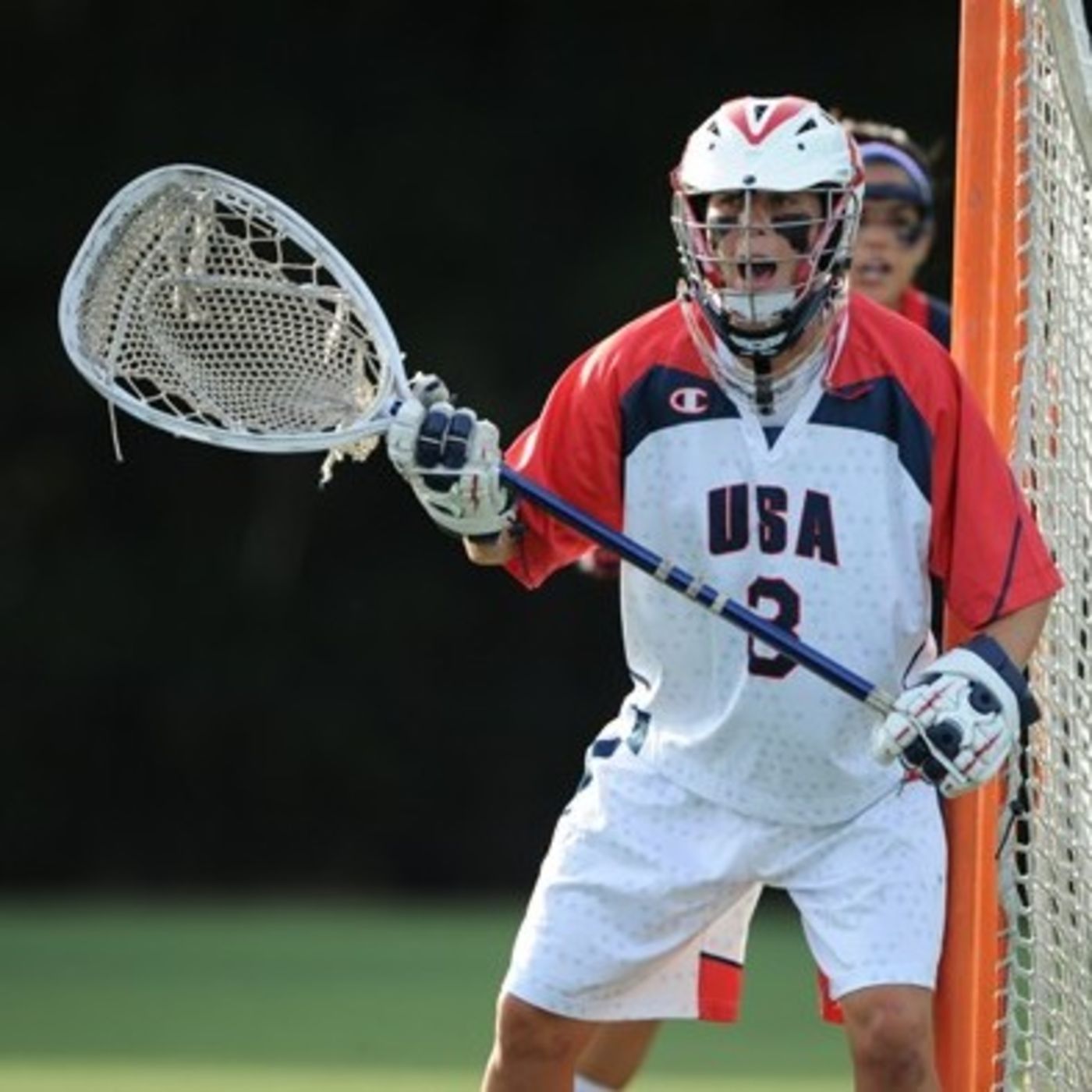 Slashing: Illegal stick check to the body of a player that results in a personal foul.
Slow whistle: Permitting play to continue during a penalty until the offense loses possession of the ball to allow an offense to maintain its advantage.
Stalling: Intentionally holding the ball without advancing toward the goal.
Stick check: Defenders attempt to dislodge the ball from an opponent's stick by executing a poke check or a slap check.
Tripping: Impeding an opponent at or below the waist and causing him to fall.
Unnecessary roughness: Excessively violent and usually calculated contact to the opposition.
Unsportsmanlike conduct: Physical or verbal actions considered to be abusive, obscene, or threatening by a game official.
Warding off: While in possession of the ball, using a free hand to control an opponent's stick or body.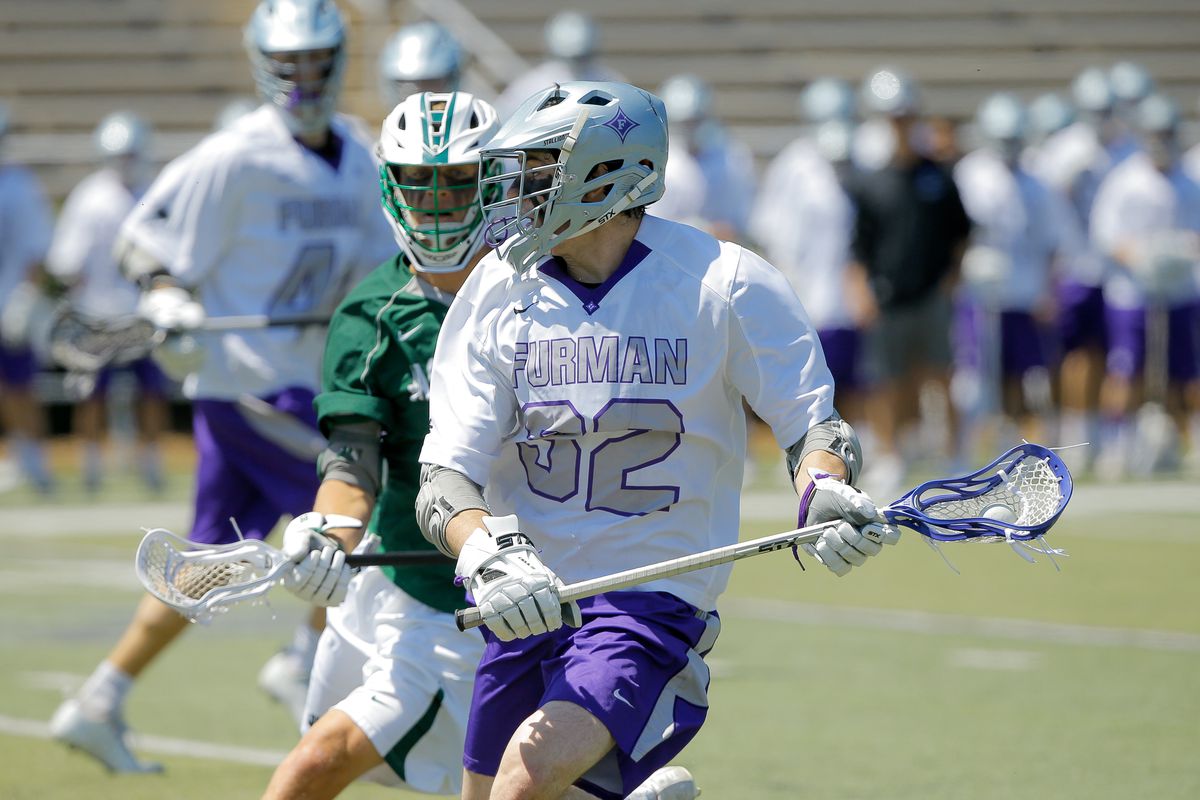 Zone defense: Strategy in which players defend a specific part of the field, close to the goal, instead of guarding a single opponent.
The Lacrosse Institute | Skill Development – Defend the Cone
In this Defensive oriented drill we are working on defensive footwork and body positioning.  The idea is for the first offensive player to go at about a 75% effort trying to get to the cone (goal) The second offensive player goes full effort to the goal while the defender is recovering  Playing with or without sticks, the defensive players need to use their feet to get their body in the right position to be able to stop the offensive player.
Drill Set Up:
Break up the offense and defense so you have about 5-6 guys in a group (both offensive and defensive players in each group).  Each group should have their own cone.  Set the line up about 7-8 yards from the cone.  Have the defensive player drop step out and the second and third players in line get balls in their sticks.
  Set the defensive player about 2-3 yards in front of the offensive player between the ball and the cone.  The defensive player should get in a good athletic stance with his hands up and in near his chest.
Drill Execution:
The offensive player should start with a drive and/or a dodge (split, face, rocker, roll etc) trying to get to the cone. He should not go 100% but probably around 75%.  The defensive player should use their feet to maintain his position between himself and the cone and use his hands by pushing on the back and shoulders of the offensive player to control him and keep him away from the cone.  Each repetition should last about 5-8 seconds.  Once the first offensive player has gone for 5-8 seconds, blow the whistle and the defensive player should immediately return to the starting position.  You should blow the whistle again for the next offensive player to go right when he returns to the starting position and gets in a good stance.  In the beginning allow the defensive player to get back and get set, but as they get better at the drill, blow the whistle as the defensive player is recovering to the starting point so that he must begin to think about using angles to get to the right spot.

  It is important that all players play both offense and defense.  Long poles should use their long poles when on offense!!  In essence the first offensive player is going 75%, the second is going 100%.  The same defender is going on each of those two players.
Casey Powell Lacrosse 16 Game Discussions
I have put 50 hours onto the game so far so maybe I can help with a few tips I have picked up:
Hits————————————————————————————————————————————-
Like mrhine5 said, Body Checks are hard to line up and if you want to lay them out I have found you must ALWAYS tap your left stick and sprint at them. Which makes sense, then you time up the hit.
I have noticed that if I do this without really trying to time the hit up right, that many fly-bys will happen so be aware of that. Also be aware of what player you are attempting to hit with because some players will get ran over if you choose a weakling.

Stick Checks————————————————————————————————————————
I have found that all of the different stick checks used on the X,Y,B, A and RB work well in different situations:
*Note I use an xbox 360 controller on windows when I play so I am going to use their button names.
The poke check (RB): I use this the most and usually when the opponent is just running with the ball not passing it, you can spam on this button and really harrass the defender (As players do in real life)
The slap-check (I dont remember the name, X and B): Are also good when the attacker is in front of you, with X, you will slap the side/elbow that is to your left, and the same with B will slap their right side.
The Rusty/Kayak check (A): Is best used when the player is right parallel with you, I use this stick check by far the least but if you time it up right it works super well. Hard to time up though.
The Wrap Check (Y): Is used when you are traling an attacker! It works super well when you are behind someone for getting your stick over them to knock the ball loose.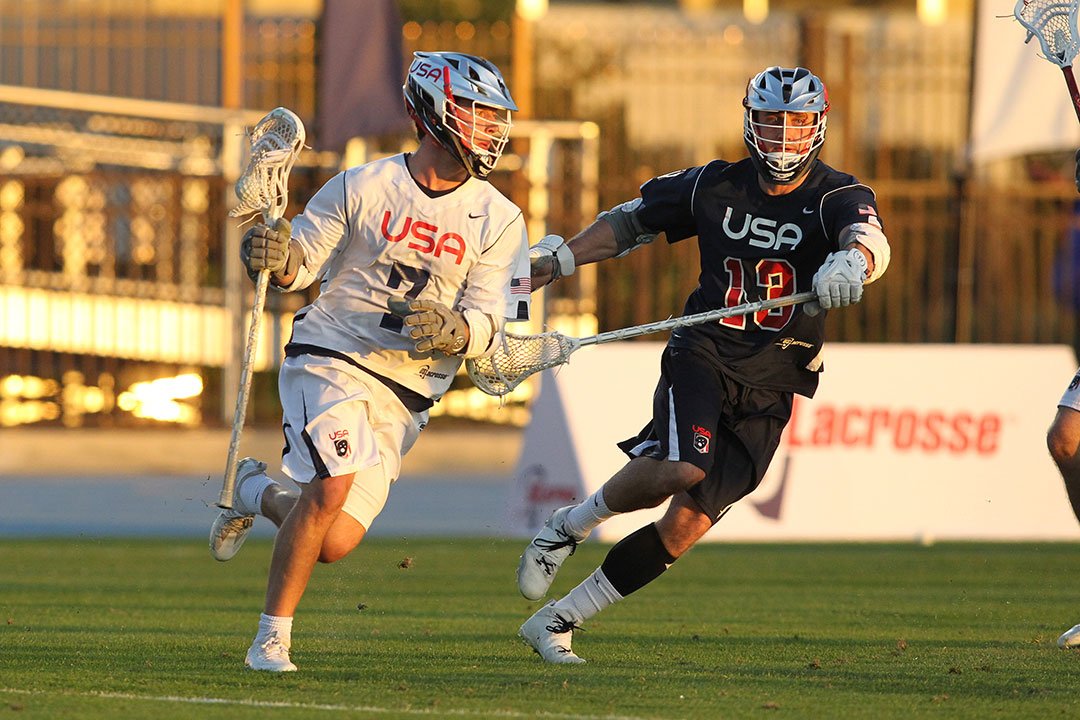 Locking on————————————————————————————————————————
When you hold Left trigger(LT) it helps you lock on, I also recommend not always switching to the closest defender with RT, because it will get your players slowly out of position as the offensive unit closes in on crease with their passes.
I say if you lock on and get close to a player you never should be leaving them to just run with the ball, constantly be pressuring them with stick checks or small body checks. I personally recommend RB for poke checks and either B or X for side stick checks.
I also think that tapping LT to square up with the player is good if you want to give them a little space, then you manually control your defender. Again I recommend poke checks here because those are by far the longest reaching check you can perform.
I may add more to this if anyone has any questions but I hope this insight I have picked up from my 50 hours will help!
Lacrosse Defensive Drills | SportsRec
Defensive drills in lacrosse are designed to help your team reduce the goals scored against it as well as improving fundamentals.
While some defensive drills are individual, others focus on interacting with defensive teammates to make plays.
Poke-Check
This poke-check drill helps improve players' ability to poke the ball lose from an offensive player. Have a group of defenders line up in a straight line. With their sticks up in an offensive attack position and you on the end, step forward so you are facing one of the first players in line. On the whistle, throw your stick up and out toward the head of the player's stick. Perform this twice before moving on to the next players, performing poke checks until you have performed one on every player in the line.
Foot Positioning Drill
Solid footwork helps a defender stay with an offensive player when he attempts to drop step or roll. Line up in front of an offensive player with your knees slightly bent and stick at an angle. Stand with your top foot up and facing the backside of the attacker. On your coach's whistle, the attacker should attempt to pivot and roll to evade you.
As he rolls, drop step on your back foot to shadow him and block off his path to the goal. Repeat until fatigued.
Playing Keepaway
As well as testing your conditioning, keepaway drills improve your ability to stop offensive players from attacking when your defense is shorthanded. Start by marking off a 10-by-10-yard box with cones. Have three attackers stand on three of the four corners of the box. With one additional defender, stand in the center of the box. On your coach's whistle, try to intercept the passes as they go between the three offensive players. Continue the drill until a pass is successfully intercepted.
Defensive Pressure
Defensive pressure can lead to steals and changes of possession. Have four offensive players assemble in a diamond formation. Four defenders stand in the middle of the diamond. On your coach's whistle, three of the four defenders attack the player in the diamond with the ball. As you run toward the ball, have one defender drop back while another stays in the middle of the diamond.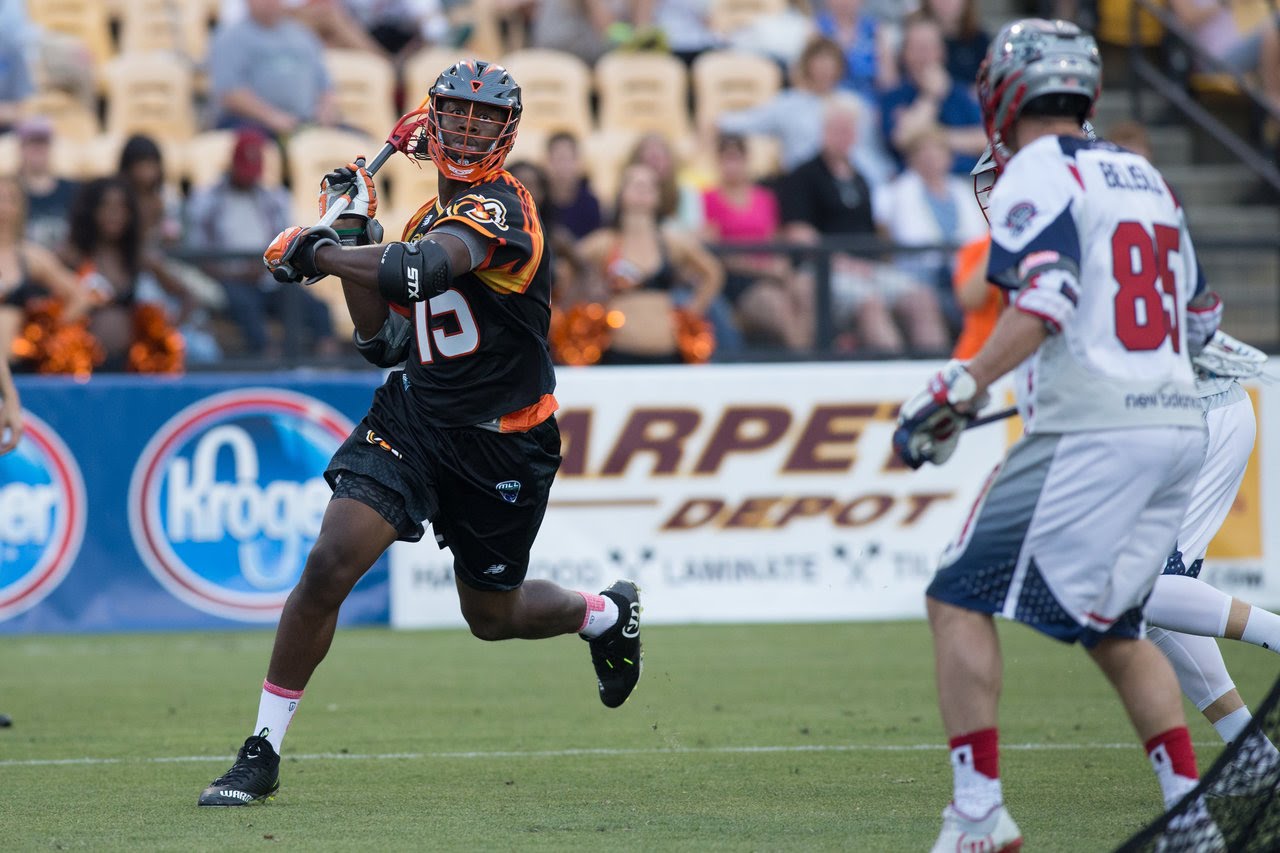 As the offensive player attempts to pass the ball away, try to block the ball with your stick. If the ball gets by the attacking defenders, have the other defenders attempt to intercept the pass.
Casey Powell Lacrosse 16 – game reviews and estimates, DLC release dates, trailers, descriptions
Casey Powell Lacrosse 16 invites you to take part in a dynamic and action-packed lacrosse match – with fast player movements across the field, virtuoso club handling, graceful serves and energetic ball throws.
• Many goals: this game, unlike many other sports, has a lot of goals! Over 20 goals are scored in an average lacrosse match.So get ready for a real fight!
• Impressive Strikes: Pave the way for the pitcher by planning your attack perfectly. Work like a football midfielder with only a steel core – and score a goal!
• Stick Combinations: Skillful stick handling will help steal the ball away from the opposing attackers. Discover many virtuoso lunges – almost like fencing!
• Skillful evasion: learning to evade your opponent, you can easily make your way through the defenses of the enemy.
All lacrosse players are real athletes. If anything, they break ankles, and in the hunt, they can break a heart.
• Fast Passes: Use graceful and fast passes to get your opponent around the corner. It's almost like playing tic-tac-toe.
• Throw-ins: Control every slightest movement of your players during a first-person throw-in. Fake lunges, presses or tosses – it's all in your hands!
• Transition to attack: a team that knows how to attack correctly – also knows how to score goals! Two for one, go ahead!
• Transition to defense: you decide how to properly catch, control and pass the ball.The transition to defense can bring both victory and defeat!
• Play in attack: sometimes it is better to work with transitions, and sometimes without them. There are no successful teams without a successful strategy.
• Defensive play: when do you want to play the ball? Maybe you should catch him and play the defense in your zone? Or play on or near the crisis? How about trying to block the two best players in your opponent? Lacrosse does not forgive defensive mistakes.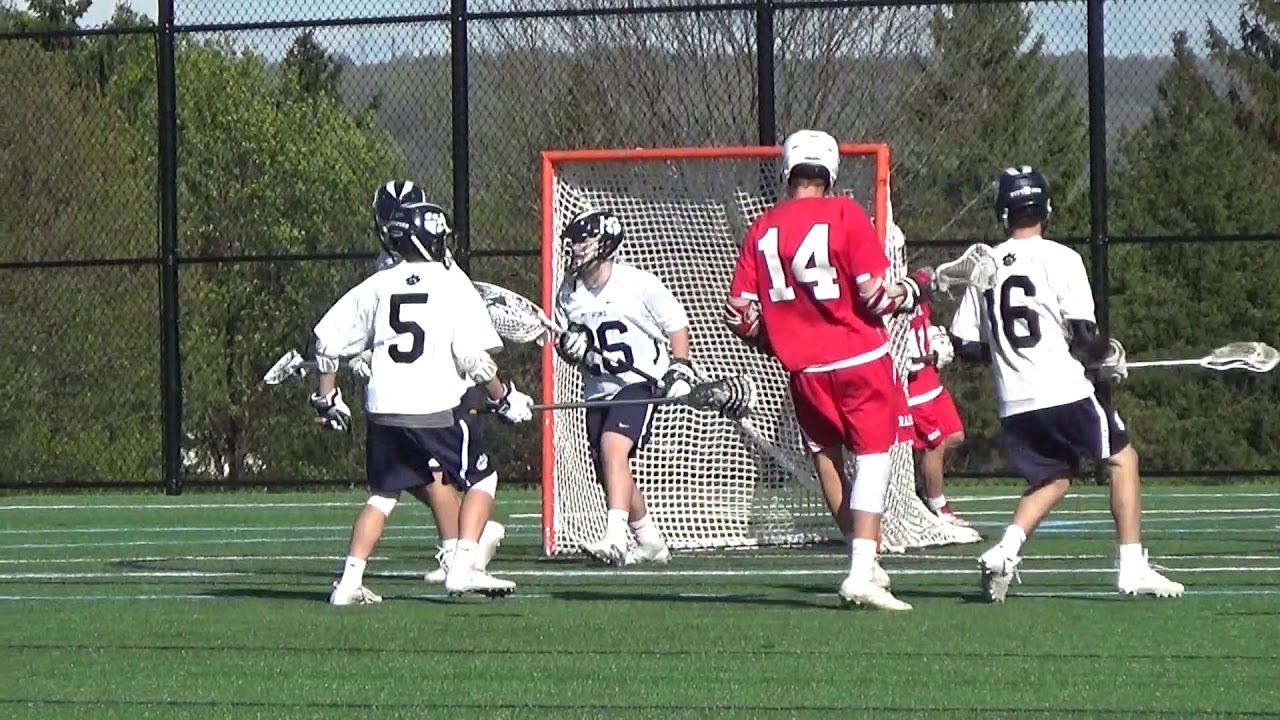 Platforms:
Release date:
9 March 2016
PC Released:
9 March 2016
Xbox One Release Date:
9 March 2016
PS4 Release Date:
9 March 2016
Developers:
Publishers:
Tags:
action, co-op, full controller support, multiplayer, simulation, singleplayer, split screen, sports, steam achievements, steam cloud, steam leaderboards, steam-trading-cards, simulator, sports game, action
User Score 0/10
Lacrosse – An American Game Without Rules | Video
Fifth channel

Archive Morning at 5

Body into action

Lacrosse is an American game without rules
25.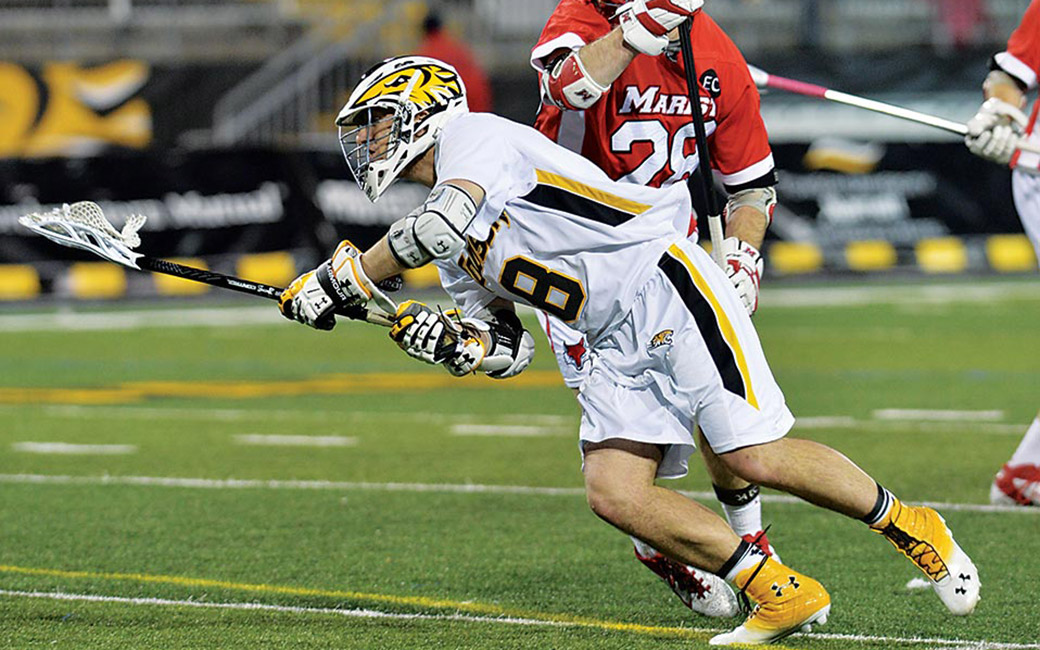 2013, 08:25 Body in action
Helmet, hockey gloves and a strange looking net. If you write the rules for all this equipment, you will get more than one volume. It's easier, faster and more interesting to do without them altogether.
90,000 Plays for the Pats in defense are assigned by Belichick Jr. This was confirmed by the players themselves – First & Goal
When the Giants became NFC champions in 1986, players carried their 34-year-old defense coordinator Bill Belichick off the field in their arms.After that game, the New York Giants advanced to their first Super Bowl and won.
Thirty years later, history almost repeats itself: Bill Belichick's son, Steve Belichick, is serious about defending the New England Patriots. It is not yet worn on the hands, but it is still ahead.
Several Patriots players told Boston Herald that Steve has been scheduling defensive plays for the team for "weeks in a row".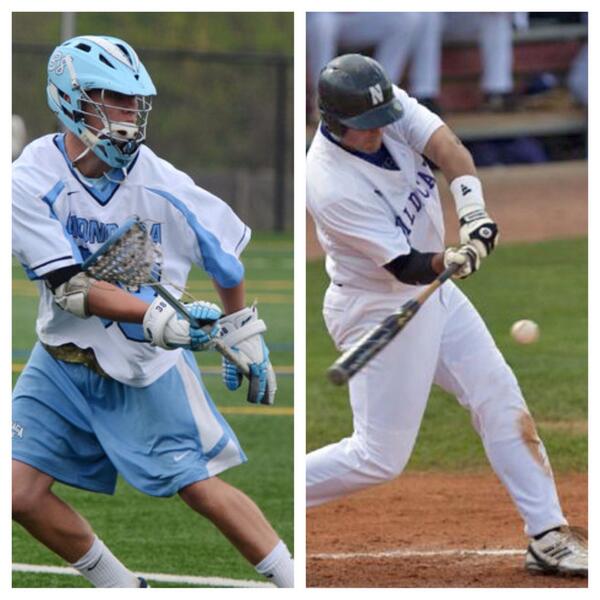 Belichick Jr. began his coaching career with his father's team in 2012.In 2016, he became a safety coach.
When former Pats defense coordinator Brian Flores took over as head coach for the Dolphins mid-season, Belichick Jr. was given additional rally scheduling responsibilities.
"We worked really well because we knew what Steve would be nominating and how he sees the game," Terrence Brooks told the Patriots security team. – I remember how worried he was the first time he had to appoint. I encouraged him and said that he was generally the best.He sat like that, and I told him: "Come on, pull yourself together. Let's go! You are one of the best, this is a piece of cake for you! "And he jumped up so cheerfully from the bench."
"That's the point of going out on Sunday to the pitch and fighting," says Steve.

– We have great guys in defense. They play tough. I really enjoy working with Jarod Mayo, the coach of our linebackers, and with other people from the team's headquarters. "
Belichick Jr., now 32, is largely following in his father's footsteps. He also played football and lacrosse in college.Shortly after graduation, he was promoted to coach in the NFL. Steve has already won three championship rings as an assistant on his father's coaching staff. And it seems that the younger Belichick inherited his father's passion for watching the recordings: he also drags on theoretical training in the video room with the team and watching a million game videos of upcoming rivals.
"Like his father, he is a lover of football history," says Jarod Mayo, who used to be a linebacker himself and even won one ring as a player in 2014.
"Loves circuits, loves to study the evolution of the game."
Belichick Jr.'s promotion to coordinator has paid off. In eight games, the New England defense concede only 7.6 points per game. On average, the Pats defenders allow opponents to go just 234 yards per game, making them the best in the League. Also, the Patriots defense is leading in interceptions (19 – the rest of the NFL teams have no more than 10), sacks (31) and touchdowns in defense (4). New England's current defense may not only be the best defense in the Bill Belichick era at the Pats, but one of the best defenses in NFL history.
So the son of Bill Belichick has already begun to build his coaching career.
.