How to do lacrosse tricks: STICK TRICKS! | FOR THE LOVE OF LACROSSE
Lacrosse Tricks
---
Here you will find how, and why lacrosse tricks are a neccessary part of the game. This is the cool part of the website (of course the whole thing is pretty sweet).

Lacrosse tricks are fun. Learning them, trying them, and doing them can become an obsession.

Generally, there are two categories of tricks that a lacrosse player can do: Stick handling tricks, and

Trick Shots.

There are a countless number of tricks out there, and each day one more gets invented. But that shouldn't stop you from trying to create one of your own.

Maybe one day, the trick that you invented will get popular, and the pros will start to do it!

I am only going to go over the basic lacrosse tricks here. If you would like to learn more, then go to:

Lacrosse Tricks Videos.
---
Stick Handling Lacrosse Tricks
---
The Indian Pickup:
This is a really fun one to learn, and almost everyone knows what it is. With the ball on the ground, you want to hit the ball with one side of the lacrosse head, while flipping your stick over, and catching the ball.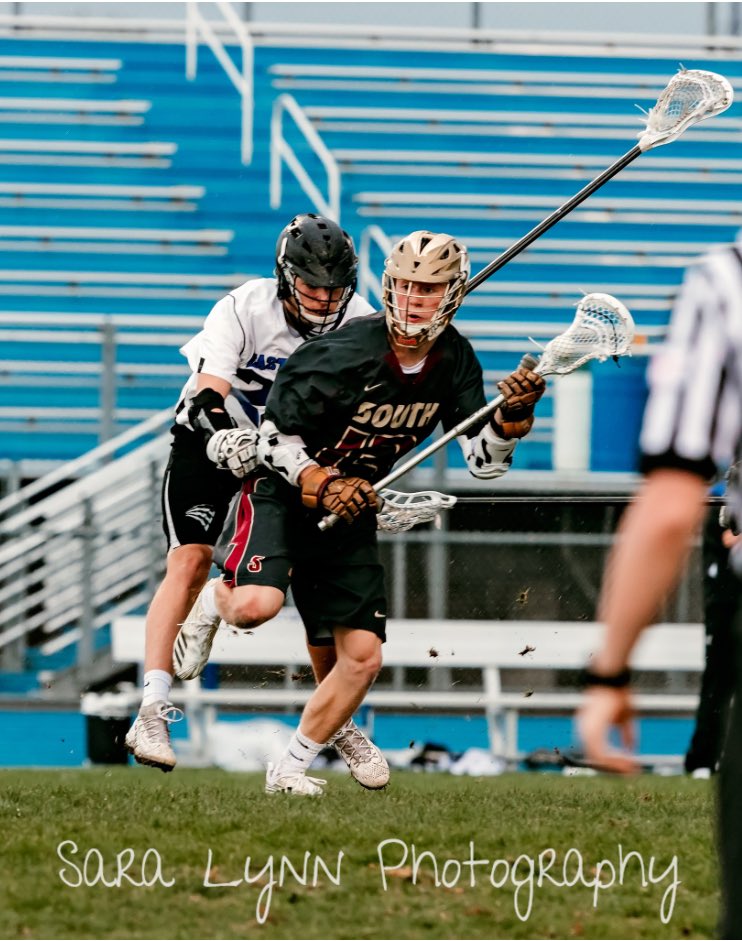 I remember when I was younger, and stupider, I tried this in a game. I was unsuccessful. The next practice, I had to run a mile and do 100 push ups. Needless to say, I never did that again…Ever.
Baton Twirl:
Note that this is called many different things. This lacrosse trick is very easy to do. Just put the ball in the crosse, and spin the lacrosse stick as you throw it into the air. It looks pretty hard, but it is actually really easy.
As the sticks comes down, try to catch it with one hand, and with the ball still in your stick. You can either look cool while you do this, or like a complete chump.
Backside shaft hit:
OK, I'll admit, I have no clue what this trick is called. But it is pretty cool, and semi difficult.
Using one hand on the stick, throw the ball out of your pocket, hit it with the back side of your shaft, and then make it land back in the pocket.
I personally never liked doing this one, because when ever I hit it with the shaft, I either broke something, or hit someone.
Use with caution.
Sidewall Balance:
This one is fairly simple for lacrosse players of all ages to do. Using two hands (or one when you get good) toss the ball out of your pocket and make it balance on the sidewall of your stick.
I have always really liked this lacrosse trick because you can you both hands, one hand, toss the ball from sidewall to sidewall, etc.
Sidewall Juggle:
Similar to the Sidewall Balance, the Sidewall Juggle occurs when you toss the ball out of your stick, and keep hitting it on the sidewall.
Do this for as long as you can to try to break my record: 107 (yeah, I have no life). You can do this with one hand or two hands, and either one of the sidewalls.
Beware of running balls. HAHA.
Most of the things you see here are for practice, and fun time only. NEVER do these things in a game. You will probably get made fun of, and your coach will definitely scream at you.
The Upside-down Sidewall Spin:
Start by balancing the ball on your sidewall.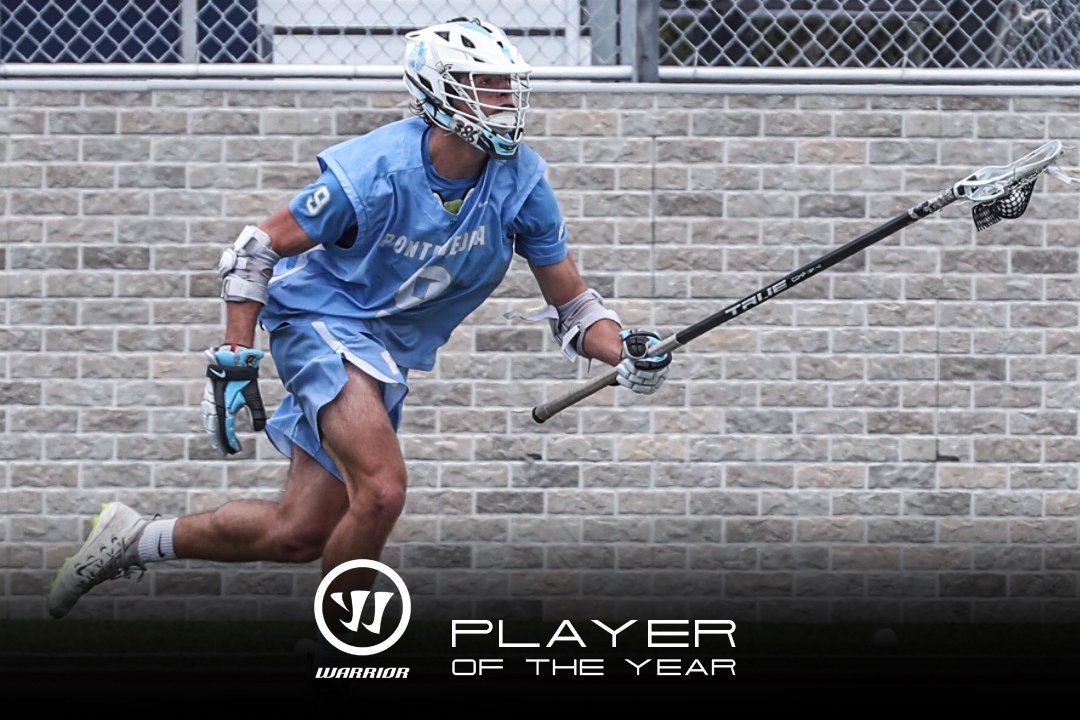 Then, place your right hand on the butt of the stick. Your right hand should be palms up, and the thumb should be pointing away from the head.
Raise your hand and spin in a circle. As you spin faster, the centrifugal force will take over, and keep the ball on the sidewall.
*Note: A pinched head works better for this trick.
From Lacrosse Tricks to Home Page
---
---

Watchdirect.TV
The Only Movie Site With Live Trailers! Top 20 Movie, Pc Games, Anime, Music, Ipod And Tv Show Listings.
Sports Betting Champ Discover The Explosive Secrets How To Win 97% Of Your Sports Bets From A Statistics Doctorate And Betting Professional
Chopper Tattoo
Chopper Tattoo provides you with the largest selection of award winning tattoo designs. Search through our database to find thousands of tattoo designs!
---
Amazon.com: Championship Productions Becoming A Champion Lacrosse Player with Gary Gait: Stick Tricks and Dodging DVD : Gary Gait: Movies & TV
---
Currently unavailable.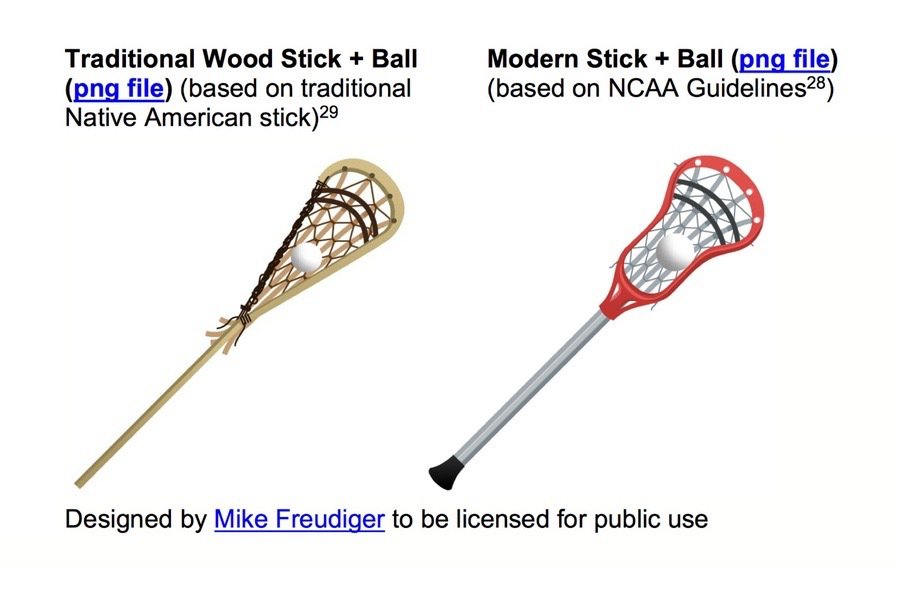 We don't know when or if this item will be back in stock.
Make sure this fits by entering your model number.
Gary Gait,Syracuse University Women's Head Lacrosse Coach
See all of the skills that have help Gary Gait become "greatest lacrosse player of all time"
Learn how to throw in any direction, regardless of body position
Make better, sharper passes
12 Lacrosse Goalie Tips to Take Your Game to the Next Level –  
12 Lacrosse Goalie Tips to Take Your Game to the Next Level
When I first started playing lacrosse goalie in college, I sucked.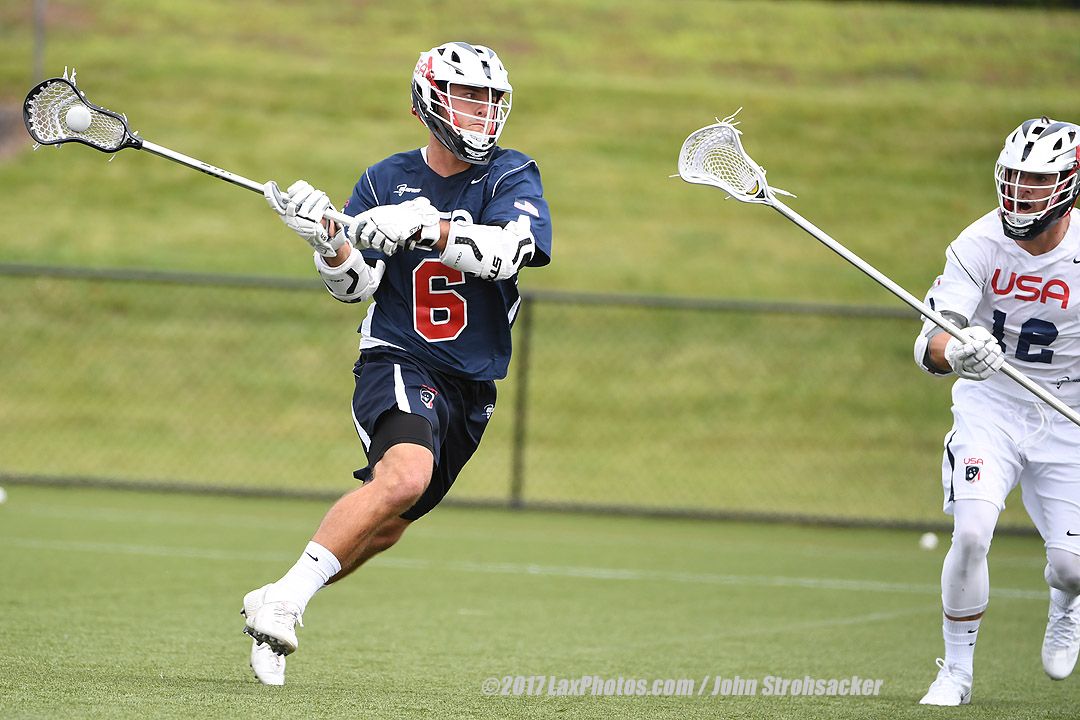 I had no idea how to play goalie. Nor did I possess the courage to face a 90mph rubber bullet coming my way.
But by my junior year, I was the starting goalie for our university. And by my senior year I was team captain and an All-American contender in our league.
I did this with a devotion to becoming a great lacrosse goalie.
A devotion to studying the position and then practicing what I learned on the field until my body's muscle memory was complete.
Whether you're a youth goalie just starting in the goal, or someone at college in a similar situation as me, here are my 12 lacrosse goalie tips that can take your lax goalie game to the next level.
As a youth or beginner goalie, there's nothing worse than taking a painful shot right to the shins or an exposed area of the body.
It hurts and it saps the youth of motivation to continue improving your goalie game.
Therefore, I recommend every goalie gets outfitted with the right goalie equipment before they get into the cage.
Getting protected with the right amount of padding will help you feel secure in goal and help eliminate the innate fear of getting hit with the ball.
Playing in goal in the sport of lacrosse requires an athlete.
The more in shape you are the better you can in control of your body and the better you'll be able to move that body to make saves.
Although there isn't as much running compared to other positions, playing goalie is also tiring. When our bodies get tired, our mind also gets tired and we lose mental focus.
Therefore, being in top shape will help to be mentally alert and focused for the entire lax game.
Pick a workout program and stick to it.
Here are the basic fundamentals of making a lacrosse save:
Pre-Shot: Square up to the shooter
Pre-Shot: Balanced athletic, ready position
Top Hand Straight to the ball
Lead foot steps into path of the shot
Move bottom hand to finish in balanced position
Trail step to finish in a balanced position
Before jumping into the cage to face real shots you need to understand the basics of the save.
This way you'll understand what to work when you start to…
There's no substitute for taking shots.
You can read and study all day about how to become the best lacrosse goalie in the world. But if you never step onto the field and put what you've learned into practice, it's all for not.
Sports are all the same in this way. While it definitely helps to read and study theory and technique, you'll never become the best without practicing that theory and technique in real life.
Michael Phelps didn't become a championship swimmer by simply reading books. Brian "Doc" Dougherty didn't become an All-American lacrosse goalie by just watching YouTube videos.
You've got to practice what you learn to perfect your craft.
Making a save in the sport of lacrosse is about training our muscles to instinctively react the same way every shot. There's no other method to build this muscle-memory besides getting in goal and taking shots.
If you have space and money, buy a lacrosse goal for your backyard so you can take shots year-round.
Here's a full review of different styles of lacrosse goals.
Here's a solid warmup plan to follow if you're just starting out and looking for a solid warmup plan to take shots.
It's often said that the goalie is the quarterback of the defense.
This is because his/her unique position on the field of always being able to see the ball and being able to see the cuts and movements of the opposing team's players.
But imagine a quarterback in the NFL that didn't know his team's plays!
The goalie must understand the team's defense better than anyone on the field. Because as a goalie you are the field general.
You're responsible for telling other's where to be, when to slide, being a general leader, and helping newer defenders or middies learn the D.
When your coach is covering defensive strategy, as a goalie we need to ensure we're the #1 student. Asking questions where things are unclear and studying the defense outside of practice.
Every lacrosse team needs a crystal clear set of terms that can be used in the heat of battle.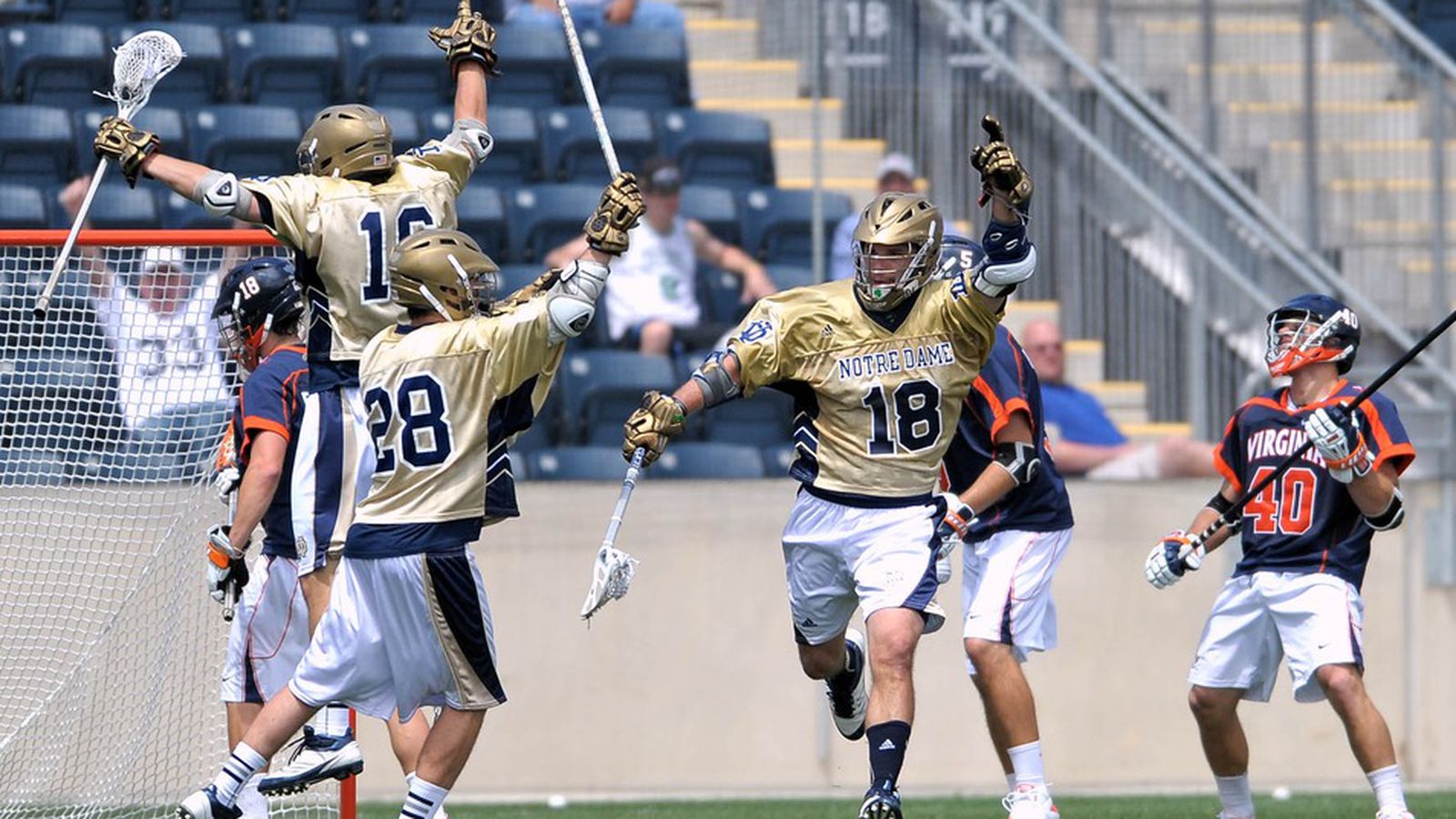 I've previously discussed 41 terms every goalie should know. It's not imperative that you use those exact terms on your team, but it is mandatory that you have a word to communicate every one of those situations.
As a goalie, you're responsible for using these terms so you better have every single one memorized and know its exact use.
Also important to keep in mind is that our communication needs to be heard. A loud crisp call needs to be practiced and refined.
Like an NFL quarterback, the lacrosse goalie is going to get a lot of attention.
When the team is winning and things are going well, the attention is great. But when you're losing and letting in goal after goal, the attention is horrible.
Earning the team's respect will help the goalie become a better field general and also get through those tough times when the team isn't playing well.
In order to earn the respect of the team here are a couple of tips:
Work the hardest 
When I played on my college team, my mindset was that nobody was going to outwork me.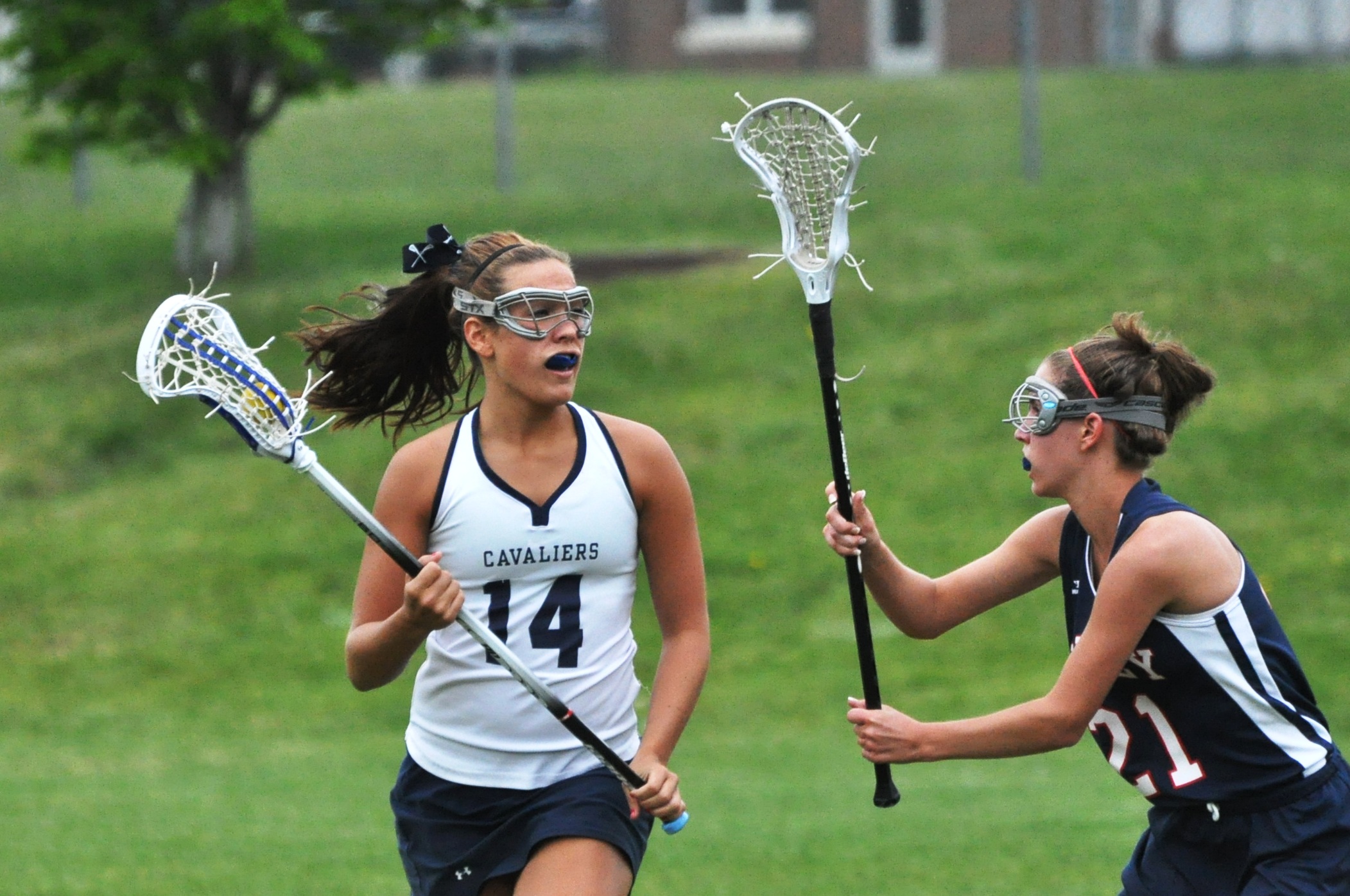 Whether on the field, in the weight room, or in the classroom, I was going to put in more effort than anyone else.
When I became the starting goalie my junior year I showed up to every practice 20 minutes early to take shots. As other teammates arrived at practice they saw how hard I was working and their respect level grew.
Don't Complain / Don't Blame Others
Sometimes in the sport of lacrosse, your chips are down. Your team is letting in easy goals. But never complain and never blame others.
Of course, this isn't to say you can't make recommendations to the D if you see a huge problem.
But there's a clear difference between that and blaming others for why you're a horrible goalie.
This tip is a valuable lesson not only on the lacrosse field but also in life: never complain and never blame others.
Share the Credit
As I mentioned before, goalies tend to the get the attention when things are going good.
During my 1st collegiate start in goal, I made 14 saves and we won 9-5. After the game all the reporters wanted to talk to me.
I made sure to share the credit with my defense who played awesome that day.
Sharing the credit also means giving props during practice when someone makes a great takeaway or a nice clear. Or delivers a solid hit during a drill.
Share the love and it not only come back to you but your team will also respect you more for it.
Don't be afraid to Talk a little Trash
Lacrosse is a game and its meant to be fun. So what better way to keep it fun than to talk a little trash to your offense during practice.
This isn't meant to be mean-spirited at all. Just light-hearted trash talk that will earn the respect of your defense and the entire team.
Here's some trash talk inspiration. But if you give it, be prepared to receive it 😀
I've always said goalie's need to be the top students of the game.

There are plenty of resources – books, videos, and blogs – dedicated to the sport of lacrosse that will help you learn the ins and outs of playing this wonderful sport and this wonderful position.
YouTube has a wealth of free instructional videos dedicated to lacrosse goalies.
For goalie specifics sites be sure to check my list of the 7 top websites for lacrosse goalies.
There are so many things to be learned from watching game film.
It's a wealth of information and one that every player especially goalies should be taking advantage of.
As you watch film of games, consider these questions to help improve the defense:
How is our defensive spacing?
Did we recognize the offensive set?
Are our slides coming from the right place and at the right time?
Are we seeing the ball and our man?
Etc.
If you're watching footage of a team you're about to play you can also scout their offensive:
What offensive sets do they use?
Who are the shooters?
Who are the feeders?
Where do they like to dodge from?
Left handed or right handed?
Where do they like to shoot (high, low, off-stick, etc. )?
Etc.
In addition to game film, I also encourage goalies to record and review their drills during practice.
As you watch the playback of these drills you can analyze your technique from a new perspective and see if any errors jump out that need fixing.
The best goalies in the word are extremely confident. They play with an air of confidence that you can see.
But how do we get that level of confidence?
First, we need to start at the beginning and take it slow.
When learning the position of goalie we want to think more about like building the foundation of a house versus rapidly constructing a house of cards that will fall at the first sign of trouble.
If we learn our fundamentals and don't jump into situation we aren't prepared for, we get more and more confident with our experience.
From each practice or each drill or each game, always try to take away something positive. Even if you gave up a ton of goals, think back to something great.
Perhaps you stuffed a few inside shots, or made a few great off-stick hip saves. These little wins will snowball into something bigger that will help you gain confidence.
We also have the option of "fake it until you make it" where we pretend to have the confidence until we become that confident goalie.
"You must be the person you have never had the courage to be. Gradually, you will discover that you are that person, but until you can see this clearly, you must pretend and invent."
― Paulo Coelho
Playing lax goalie is hard. No doubt about it.
This isn't a position where a newcomer can step in day 1 and expect to dominate. Every goalie needs to have realistic expectations about their play and their rate of growth.
But having realistic expectations doesn't mean that we're not pushing and challenging ourselves to become the best possible goalies we can be.
Having realistic expectations means we don't get super depressed when as a JV goalie we give up a bunch of goals to the varsity team.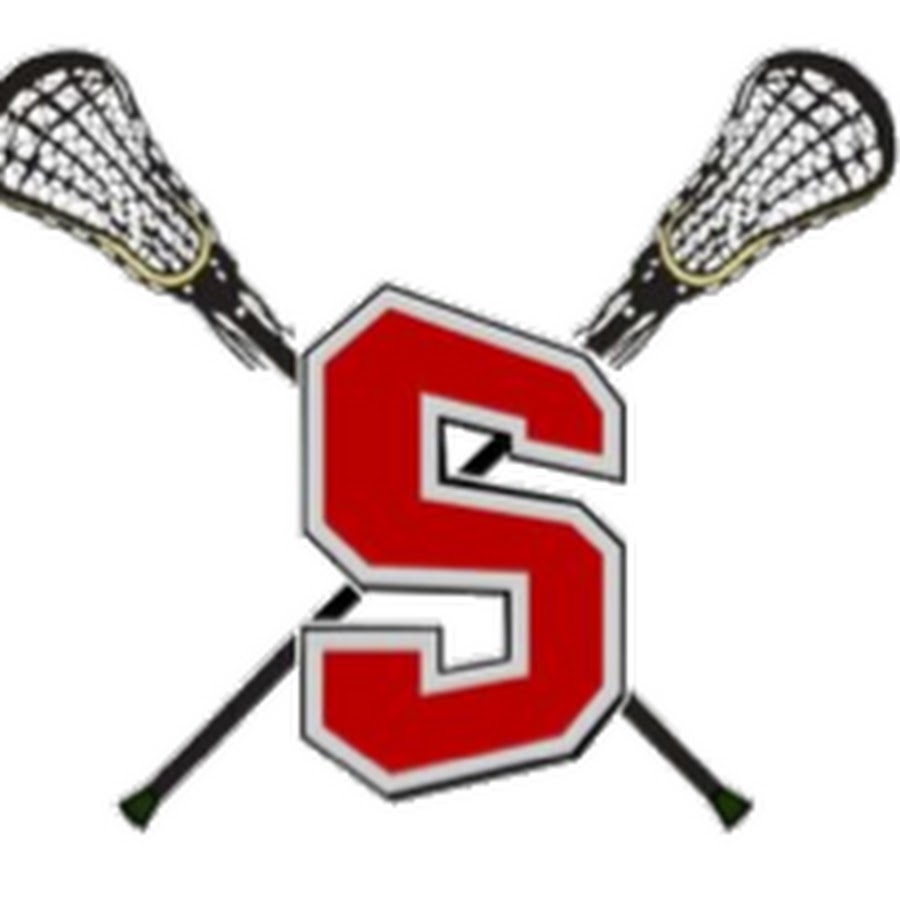 Or has a rookie goal we get lit up during a game.
If you're not tracking metrics as a lacrosse goalie, you should be. Be sure that you're metrics are trending in the right direction.
This might be the single biggest lacrosse goalie tip I can offer. Have fun!
As I think back to times I've dominated in the crease, I was always having fun.
Lacrosse is a beautiful game. You should enjoy every opportunity that you get to strap on the pads and play with your friends.
Because one day you'll be too old and that opportunity will be gone. Have fun!
Learning to play lacrosse goalie at the highest level is a slow steady process.
Follow these 12 lacrosse goalie tips to help up your game to the next level.
Until next time! Coach Damon
Any lacrosse goalie tips you want to share with me? What did I miss? Let me know in the comments. 
9 Tips for First Time Lacrosse Goalies
No matter how great of a goalie you are now, all lacrosse goalies start from zero.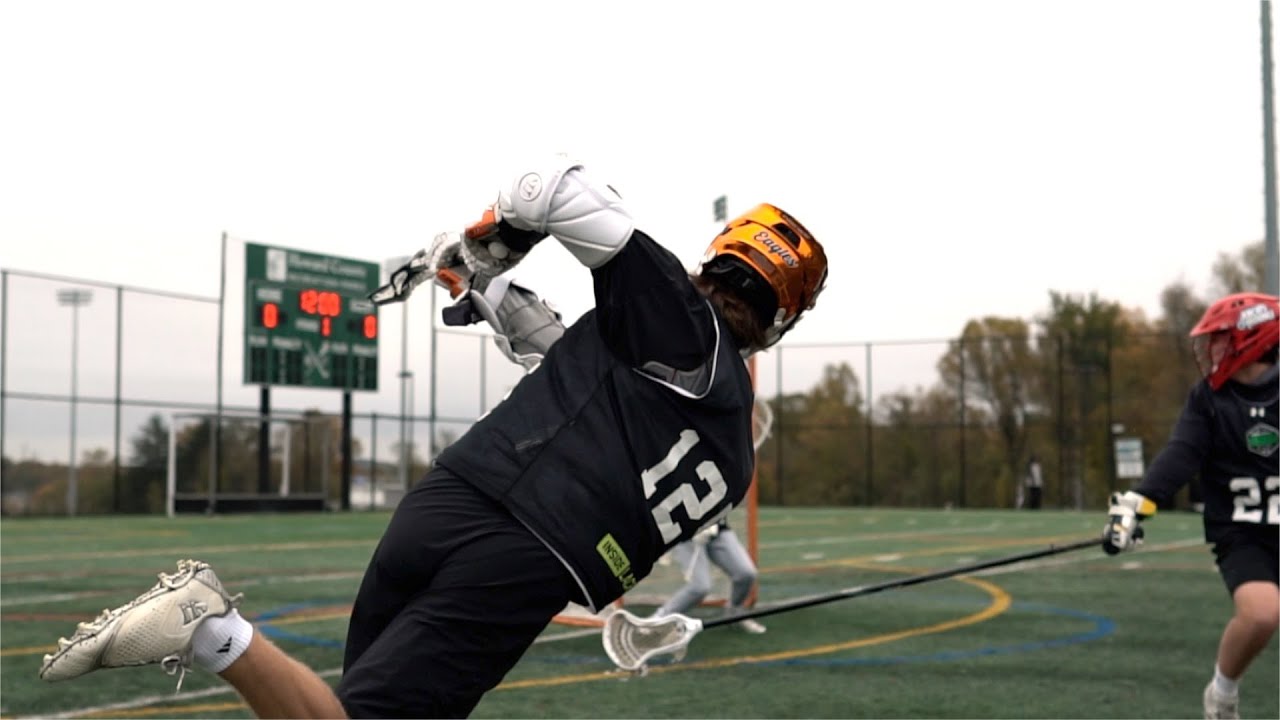 We all have to start somewhere.
Today we'll cover a question I got via email regarding tips for first time lacrosse goalies. Always feel free to email me any questions at damo[email protected]
Hey Coach Damon –
I recently switched from attackman to goalie this year. My school needed another goalie so I decided, why not? To my surprise the first practice I had as a goalie I did pretty well but am now looking to continue to rest of the season as a goalie. Any tips for first time lacrosse goalies?
Thank you,
RJ
Thanks for the question RJ.
Your story of starting out in another position and then switching to goalie sounds very familiar to mine.
I started out playing middie before making the switch to netminder when our team needed a backup goalie.
Now after playing an entire collegiate career in goal and coaching goalies for about a decade, let me share my tips for first time lacrosse goalies.
1.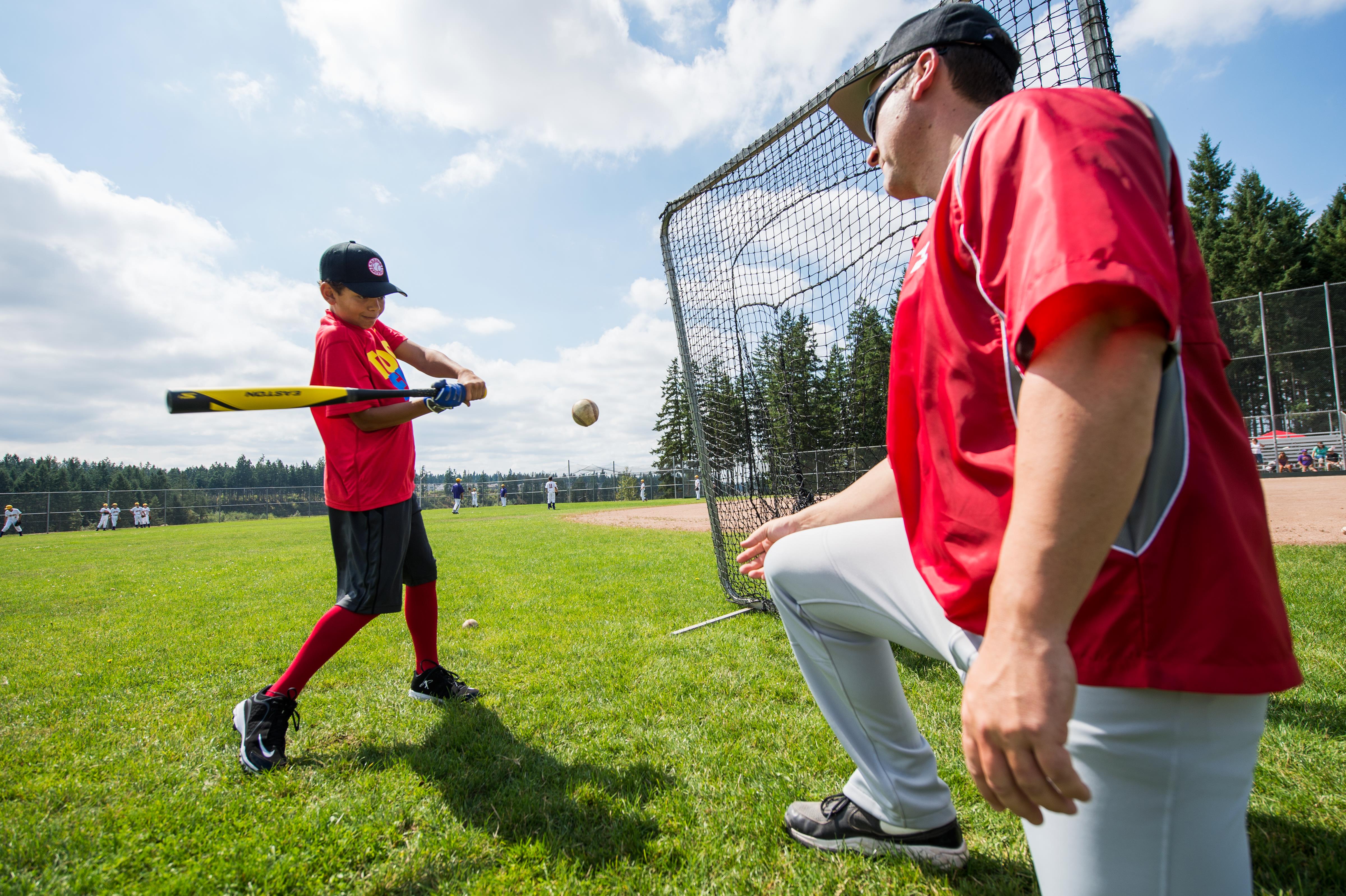 Get the Right Goalie Gear
Any goalie stepping into the cage for the first time should be outfitted in proper lacrosse goalie gear.
Feeling protected will give you more confidence and help eliminate the innate fear that comes with someone firing a 90 mph rubber bullet in your direction.
It's funny how many times I've seen attackman, middies, or first-time goalies step into the crease using bad equipment, like a chest protector from the 80's that doesn't even fit them.
Below is a quick breakdown of the equipment a new lax goalie will need. For a full in-depth description on gear check out: The Lacrosse Goalie Gear Guide.
Throat Guard – Since you play attack you can use the same helmet, just attach a throat guard.
Lacrosse Goalie Gloves – You'll need to upgrade to goalie gloves. The gloves you use to play attack won't provide the protection you'll need when facing shots. In addition to stronger padding to protect your hands, the goalie gloves have a reinforced thumb to prevent injury.
Athletic Supporter – I'd also recommend an upgrade to this piece of equipment as getting hit where the sun doesn't shine is extremely painful. Warrior's Nutt Hutt will give you the protection you need.
Chest Protector – Many great options when it comes to chest protectors. Newer models have reinforced heart protection.
Goalie Stick – Saving the last for the most obvious. You'll need a goalie stick. You can either buy a complete stick or purchase a head, shaft, and a goalie stringing kit and string the goalie head yourself. Since you're just starting out, the first option will be easier but learning how to string a goalie head is worth the investment in time.
Shin Guards – An optional piece of equipment but one that will help you feel protected and help you avoid the horrible pain that is taking a ball to the shins.
Lacrosse Goalie Pants – Another optional piece of equipment but feeling protected will help your confidence. Goalie pants cover up your hips and thighs that are extremely vulnerable to receiving bruises.
2. Learn the Proper Lacrosse Goalie Stance
When lacrosse goalies ready themselves to make a save, there's a basic stance that every goalie should get into that will best prepare you to make saves.
This stance puts you in an athletic position and is used by all goalies albeit with some subtle differences in style.
Take some time to learn about perfect lacrosse goalie stance before doing anything else.
Part of getting in the right stance is also understanding the lacrosse goalie arc. I teach 3 different types of arcs but for the beginner, I recommend using a normal arc.
3. Understand the Basics of Making a Save
Sometimes goalie coaches (including myself) over-complicate the position of goalie. When a 90mph shot is traveling our way we cannot have 2000 rules floating around in our head.
So let's simplify things – Lacrosse goalies is this: See the ball and save it.
While maybe that's a little too simple. It's what I reiterate to goalie students over and over.
Here's a little more detail on the basic save technique you want to learn.
To make the save we'll take our top hand (right hand for righties) and drive it towards the ball.
We'll take our lead foot (left foot if shot is to your left, right foot if shot is to your right) and step to get our body in front of the shot.
Our trail foot and bottom hand then move.
So after you've got the right goalie gear and you have a good lacrosse goalie stance, the next step is to take some time to learn the theory behind making saves.
Read this post for an in-depth description of a simple way for lacrosse goalies to make saves.
4. Drills, Drills, Drills
Playing goalie in lacrosse is about training your muscles to make saves.
We want to develop the correct muscle memory that automatically fires once we see a shot coming in our direction.
In addition, we also want to develop our reaction time. The combination of quick reactions and perfect body movement is the key to becoming an All-American goalie.
If you have to think about the save movement, it will slow down your reaction time.
Here are 33 drills for lax goalies:
This is more than enough drills for a 1st-time goalie, or any lacrosse goalie for that matter.
Many goalies and coaches are always looking for new drills when execution is what matters most. Like a weight trainer who searches and searches for the perfect workflow plan when really just getting in the gym and lifting weight is the most important thing at that level.
Pick 3-5 drills from the list above and work them into your practice sessions.
5. Shots, Shots, Shots
Goalies must face shots. That's what we do.
There's no substitute for live shots. As you're taking shots you can put everything you've learned into practice.
For beginner goalies, you can follow this warmup plan to ensure you're getting a great mix of shots.
If you don't have a goalie coach, you can set up an iPhone to record your warmup. After practice, watch the video and see which areas of your game need work. Are you making a direct move to the ball? How is your save technique?
The final tip for new goalies – get as many shots as you can. Practice makes perfect.
I recommend playing as much goalie as you can. The more shots you see the better you will become.
Getting time and experience in the cage will help you perfect the save technique and help you gain the confidence needed to become a great lax goalie.
One thing you have in your favor by knowing the position of attack is that you should already have solid stick skills.
I generally recommend that goalies not get in net until they can catch and throw properly.
If you look at today's top goalies in the MLL most of them have the best stick skills on the field. This allows them to make great saves and also clear the ball effectively after the save.
That's why every single top goalie in today's game still spend a lot of time playing wall ball.
Because you come from the position of attack you have an advantage with your stick skills.
If a beginner goalie didn't know how to throw and catch, I'd recommend they check out my post on getting stronger stick skills for goalies.
Lacrosse goalie is definitely not an easy position.
That's great to hear that you had some success in your first practice but I would say that's not the norm.
At first, most new goalies will flinch when someone rips a shot at them. That's natural.
It takes time to develop the confidence not to flinch and the quick reactions and perfect save technique required to stop shots. So don't get discouraged if you're giving up a lot of goals at first. That will happen.
Instead, focus on having fun. Making a great save is one of the better feelings in the world so rejoice a little bit every time you make a save.
Hopefully, your teammates are supporting you and going crazy each time you make a save. Be sure to do the same when they make great plays and you'll definitely get the love back.
Remember to have fun and you'll be surprised how your goalie game will improve.
The position of goalie can be quite complex.
But one of the things I recommend to new goalies is to focus on the basics.
This is even great advice for experienced goalies who find themselves in a rut. Focus on the basics that I described above.
On this site you'll find topics like –
But for a new goalie, don't worry about these things. For now, your job is to focus on the basics.
In the next season, you can start to learn other concepts once you're more comfortable in the crease and understand the basics.
Part of being a great lacrosse goalie is being an excellent communicator.
With your unique position on the field, you see things that other defenders as the goalie is the only player on the field constantly facing the ball.
Most 1st-time goalies are too quiet which is understandable since they are timid and don't understand.
But when in the goal you should be communicating loudly to defensive teammates.
Here the lacrosse goalie terms you should use.
Commit those terms to memory and use them when in practice or game situations.
Being loud and knowledgeable about the game will help earn your team's respect and turn you into the leader of the defense that the goalie should be.
Lacrosse goalies are a strange breed and I'm honored that you're considering joining this elite club.
Even years after I stopped playing lacrosse when I would mention that I was a lax goalie in conversation with another lacrosse player, there was instant respect.
My basic tips for rookie goalies are 1) Get the right gear 2) Get the right stance 3) Study the basics of save technique 4) Drills 5) Shots
Good luck and please keep me updated on your progress!
Until next time! Coach Damon
Any other questions? Something not clear? Let me know in the comments. 
My Top Ten Lacrosse Goalie Tips – Part 1
Well the lacrosse season is fast approaching, so here are ten lacrosse goalie tips to make this coming season your best ever.
Now it doesn't matter if you're a high school lacrosse goalie, or you're just starting out. These lacrosse goalie tips are fundamental tips that ANY lacrosse goalie needs to apply as soon as possible.  Some of the tips you may know, and others you might not be thinking of.   Read through them all and see how you can improve your game starting today.
Lacrosse Goalie Tip 1 of 10:  Be More Athletic
Doesn't matter if your male of female,  experienced or brand new, the more athletic you are, the better you can be.
Why is that?  Well, if you've read our post on The Three Keys To Making Any Save you'll know that the third key is Moving In Front Of The Ball.
The more athletic you are, the more explosive you will be and the faster you will be able to move in front of the ball.  It's simple.
But what does "Be More Athletic" mean?
Work on getting stronger so you have the ability to be more explosive.  Think "sprinter" and not "marathoner".  As a lacrosse goalie you are the most explosive athlete on the field so train that way!  Get in the gym.  Find a strength coach you can trust and learn how to lift safely so you can get stronger and learn to love the gym.
Avoid long runs and use sprints and High Intensity Training instead.  While the rest of your team is running laps, work on broad jumps up hills.  Sprints of ten to twenty yards.  Med ball tosses and other explosive throws and movements are recommended.
Work on your flexibility.  A tight muscle can't contract and when you're looking for explosive movements you need muscles that are relaxed and long.  If flexibility is an issue think of yourself as an athlete running around with a thirty pound back pack on your back. Not good, right?  You can't out-train bad flexibility.  Work on getting more flexibility and your ability to move is freed up without even hitting the weight room.  Sweet deal!
Treat your body like a million dollar racehorse.  Eat clean.  Reduce the Red Bulls and the Monster Energy Drinks.  Limit the caffeine.  Reduce the fast foods.  You wouldn't feed a million dollar racehorse that crap, so why would you feed yourself that crap?
Listen, there's a ton more I could write here.   These are quick suggestions but one's I can give to 99% of the goalies out there.  Most goalies I have coached are weak, tight, and poorly conditioned.  And that goes for some of the professional lacrosse goalies I have worked with!  This odd's are this lacrosse goalie tip will work for you too.
Lacrosse Goalie Tips 2 of 10: Improve Your Stick Skills
Your goalie stick is your tool.  Like a scalpel is to a surgeon, your stick is to you.  It's the most important piece of equipment you own. Master it.  Think Kung Fu Panda and his expert use of Chopsticks. That's gotta be you!
So how does a lacrosse goalie improve their stick skills?
Make Sure The Pocket Is Deep Enough For Your Strength Levels
New lacrosse goalies tend to put as big a bag in their stick as possible so they don't give up rebounds.  That's great, but they tend not to be able to make a pass past the restraining line.  If you're really strong in your hands, forearms, wrists, and shoulders, you can probably do that.   But if you're not that strong you probably need to tighten up the pocket a bit.
Your pocket doesn't give up bad rebounds, your hands do.  I recommend using a tighter pocket in warm ups and practice to develop soft hands so you learn to not give up rebounds.
A shallower pocket will also help you make longer passes which gives you more options on clears.
"But Coach!  I can't dodge or fake with a shallow pocket!?"  I get it.  Listen, you're not a middie playing goalie, you're a goalie first.  You're meant to make saves.  Do your best to control the rebounds.  And then make great outlet passes to your teammates so they can go down the field and score.  That's your primary responsibility.  When you get stronger physically, then you can do all the fancy stuff.  Got it?
Make Sure Your Lacrosse Goalie Stick Is The Right Length
Gone are the days of long lacrosse goalie sticks.  I was a pioneer when it came to short goalie sticks so I've seen this for a very long time.
How long should your lacrosse goalie stick be?  Here's a general guideline…hold your stick with your top hand up by the throat.  Now drop your hand to your side so the head of the stick points to the floor and the butt end comes up behind the shoulder.
This photo is a screenshot from our "All About The Lacrosse Goalie Stick" Module inside the Lacrosse Goalie University Vault. Click the image to learn more about LacrosseGoalieUniversity.
I recommend cutting the stick so that the butt end is at, or slightly above the top of your shoulder.
If you're a lacrosse goalie who is still growing then leave the shaft a little long.  But if you're done growing, you can cut it a little shorter.  This length works for most lacrosse goalies and it's one of my best lacrosse goalie tips I can give to a goalie looking to have better saves and clears.
Hit The Wall…Or The Roof!
You've probably heard of wall ball, right?  Well, do it!
It doesn't have to be a lacrosse ball.   It can be a tennis ball.  A foam ball.  Your sisters stuffy.  I don't care!!
What you are developing is the strength in your hands and your forearms and shoulders to be able to toss a ball (or anything, for that matter) at a target.  By having a lot of repetition you are developing the fine motor skills in your hands to be able to do that.
I used to shoot tennis balls at my parents kitchen cabinets when they were gone.  (Don't try this at home kids.  Their cabinets were solid pine.  Yours probably aren't.  But if you've got a foam ball go right ahead!)
I also used to throw tennis balls on the roof and wait for them to bounce down.  This really helped my shoulders as the throwing motion was higher up and was more like a clear.  I  had to reach out to catch balls that took funny bounces off the peak.  So be creative!
Like most things, if you spent just fifteen minutes a day doing this, you'd be an excellent goalie faster than you ever thought possible.  So put down the phone.   Put some music in your ear buds and go hit the wall.
Lacrosse Goalie Tips 3 of 10: Set The Goal To Be a Great Lacrosse Goalie
Can you see yourself being a great goalie?  "Well, no Coach.  I'm just trying to be…better."
I get it.  But that's not going to happen until you see yourself as a better goalie.
Most athletes totally mess this up let alone lacrosse goalies.  They'll start to believe they can be better once they see themselves get better.  They are waiting for proof before they believe.  But belief comes first.  Proof comes later.
You'll get better once you decide to be a great lacrosse goalie.  Not just a good goalie.  A great lacrosse goalie.  The sooner you decide you want to be a great lacrosse goalie the better.  Once you decide, everything else will fall into place.
Take some time today to set the goal to be a great lacrosse goalie.  You'll see it happen, when you believe that it will happen. I created our
Lacrosse Goalie Tips 4 of 10: Develop Your "Save Library" By "Wiring" The Goalie
As a lacrosse goalie you are basically the best "catcher" on the team.   No matter what "pass" is sent your way, you're going to get in front of it.
When you take shots in practice, you're basically trying to be like a computer.  No matter what key is pressed, you're going to have the right response.
If the ball is shot, stick-side-high, you're going to respond with your stick-side-high save.  If the shot is off-stick-low, you're going to respond with your off-stick-low save.  That's the right response for the correct input.
The problem comes when a shot is going somewhere and we react with the wrong response.  Or a bad, what I call, "wiring."  We want our wiring to be correct, efficient, and as fast as possible.
You can do this one of two ways:
On your own with no shooter.
With a shooter.
How To Work On Your Own With No Shooter
Most lacrosse goalie tips centre on a lacrosse goalie getting shot on by an actual lacrosse player with a lacrosse ball.  This is really limited thinking!!
The truth is you don't need anyone to be shooting on you.   You can get just as much "practice" by visualizing getting shot on which I cover in Lacrosse Goalie Tip #XXXXX
Once you get the hang of how you are supposed to move in front of the ball when it's shot at you, you can spend lots of time (without a shooter) working on how you are supposed to move when the ball is going to a certain spot.
The main shots we tend to work on are:
Stick side high.

Off-stick high.

Stick side hip.

Off-stick hip (above the belly button. Top hand over the bottom hand.)

Off-stick hip (below the belly button. Top hand under the bottom hand.)

Stick side low.

Off-stick low.

Five hole.
And for high school goalies and younger:
Bounce shots to the same spots as above.
You can practice all of these without an actual shooter.  You visualize the shooter taking a shot, and you make the proper movement in front of the ball as you would if it were a real ball.   You are "wiring" in the proper response and by doing it over and over you are teaching the body how to respond as soon as your eyes recognize where the ball is going.  With enough practice your body's response becomes automatic.
Which leads me to…
Lacrosse Goalie Tips 5 of 10: Develop Your "Shot Library"
When we add a real shooter to the mix we are adding a whole 'nuther layer to the experience.
An actual shooter can be shooting anything.  A lacrosse ball.  A tennis ball.  A bunch of balled up socks. It doesn't really matter.  What we are doing now is teaching the eyes and the brain how to recognize what a real shot looks like.  And then the body responds with the proper movement.
Most lacrosse goalies, and lacrosse coaches, think that getting shot on with an actual shooter is best.  This can be true, to a point.
A shooter must be shooting with a stick with a proper pocket.  No "coaches sticks" that have no pocket, or worse, a pocket that is too deep.
(unless you're a box lacrosse goalie of course.)
Why do we want a proper lacrosse stick?  Because the release point of the stick is important.  When we are learning, we want to be shot on by a stick that will shoot like one we will see on game day.  If the release point of the stick is off in practice, it will totally mess with how you respond to a shot on game day.
If the stick is shallow, a shot you think is going stick side high could actually go off stick high.  Or vice-versa depending on the shooter. And that can create a ton of confusion for a new lacrosse goalie.  So an important lacrosse goalie tip…make sure you're getting shot on by someone with a decent shot and a decent stick.
The sport of lacrosse has gotten so fast that a lacrosse goalie needs to learn what a proper shooting motion looks like.  Because a lacrosse goalie will start to make decisions on where the ball is going before the shot leaves the stick.  It's important time a lacrosse goalie needs in order for the body to respond with the proper save in front of the ball.
Ok, so that's it for this post.  Thanks for reading!!  Want the next five tips?  Be sure to be subscribed to our newsletter, or check back in a day or two for the link!
As always, leave me a comment below.  I read them all and want to hear how this helped you!
Goalie Stick Tips and Tricks For Clearing And Passing
Coach Edwards shares advice with a women's lacrosse goalie on how she can alter her stick. He describes the trade-offs involved in changing the pocket of the lacrosse stick and critiques the pictures of the goalie's Eclipse stick to help her change it to suit her clearing and passing needs. Coach Edwards also shares a tip on how goalies can buffer the ball and describes his preferences when it  comes to lacrosse goalie stick brands.
1:03 – Coach Edwards shares his choice lacrosse sticks.
1:30 – Why many female goalies benefit from the Eclipse.
2:00 – The good and the bad about the Nemesis.
2:22 – A critique of a lacrosse goalie's stick and how to improve it.
3:06 – A small trick that will help goalies buffer the ball.
4:06 – A small sample of what Lacrosse Goalie University has to offer.
4:34 – There are trade-offs when you alter your stick's pocket.
Introduction
Hey guys, Coach Edwards here with LacrosseGoalieTips.com and LacrosseGoalieUniversity.com, and this week I've got a great question from Lauren. It says,
Hey Coach Edwards,
My name is Lauren, and let me just start off by saying I have just found your website today and I have already learned so much, from fixing my stance to finding out how deep a goalie pocket should be. I'm in 10th grade and I'm a goalie, and I've only been playing lacrosse for about three years now, so I'm not an expert. I was wondering what kind of mesh and stringing would be the best to use with my stick. I recently got a brand new stick with hard mesh with a really shallow pocket to help me clear, because I'm a smaller person, but sometimes when I make saves in games in practice the ball bounces out. I don't want to make the pocket deeper because I know that will affect my clearing, so I was hoping you could tell me what to do.
Lauren in Long Island
I've gotten a big following in Long Island lately, this is pretty sweet.
Coach Edward's Choice Lacrosse Sticks
So Lauren from Long Island, I just wanted everybody to know Lauren sent me some photos and I will post them below this video and you'll see what her stick looks like. There's a couple of things there. She's using an STX Eclipse, which I'm a big fan of. I like the Eclipse. I like the Nemesis. Under Armour this year, the World Lacrosse Championships had a really good-looking head, I have not used it.
The Eclipse Is A Great Stick For Women's Lacrosse Goalies
I'm a fan of the Eclipse, especially for girls. There's no flare to the sidewalls, they don't taper in in the back. They go kind of straight back. What ends up happening is that gives a little bit of a wider pocket, so when that pocket is shallow it allows more of a length to the stick so the ball can work its way up the pocket. That helps for a nice, easier clear, especially with a shallower pocket and tighter shooting strings.
The Pros And Cons Of The Nemesis Stick
The Nemesis, because the sidewalls taper in, gives a little bit of a solid pocket. You can string up a Nemesis and pretty much use it right away, it's got a fantastic pocket, but it is a little deep and you need to be a little bit stronger to be able to use that effectively.
Critique of Lauren's Lacrosse Stick
You'll see in Lauren's photo – I don't mind the string job here. It's pretty solid. It's pretty crafty with those extra sidewall lacings, which I don't mind, but it is quite shallow, Lauren. So what I'm going to tell you is I know you don't want to give up clearing ability, but that pocket is so shallow that I think that you can probably move that bottom string at the throat at least two diamonds, maybe even three diamonds down. You're going to have to do some adjusting with the shooting strings and with your sidewall lacing so that you can still have the same type of release but you're going to have more pocket in the stick.
Tricks To Buffer The Ball
The other little trick to do is – this is just something small, a little bit of an advanced trick, but instead of getting in the cage and having your stick like this and having your pocket already basically back and set, what you do is you punch the pocket forward so that the pocket is reversed. This gives just a tiny amount of buffer, of cushioning, when the ball hits the stick, just tiny. It's just a little tiny trick, it's not a big deal.
When your mesh is super stiff, when it's like this and it's hardened like a teaspoon, when you punch it this way it needs to take a fair amount of pressure in order for it to get back so you can then cradle that stick and throw the ball. Just a little tip. You could do that and it will help giving up on some of those rebounds.
Lacrosse Goalie University
Your stick is way shallow. You can get by with loosening that up pretty well. I've lost my ball stop in this one. For my Lacrosse Goalie University members, I've gone into much further detail into this inside of Lacrosse Goalie University. So if you want to check that out I go into a lot more detail that I can't really go into here in these short little clips.
The Trade-Offs Of Altering Your Pocket
Lauren, this is a great question, and you're smart to realize that because you're smaller, and probably sometimes a little weaker, you need that shallow pocket to get that long pass. But you are compromising, it is a trade off. Rebound control versus passing distance. You've just got to decide, are you giving up too many rebounds or are you getting your stick on the ball but you're making up rebounds, which are really frustrating? Then lessen up that pocket.
When you go to make a pass, are you getting that ball out there? Again, it's a trade-off. There are also some technique issues that you can work on in terms of making that pass and getting those hands up away from you. Again, for Lacrosse Goalie University members, I've done a lot of that. I've talked a lot about that inside of Lacrosse Goalie University, so you can check that out there.
Conclusion
Lauren, good for you. We're into December now. The season is right around the corner and you're going to want to get that stick in gear. It's just a great question. If you've got a question about your stick or anything lacrosse goalie related, I'm your guy. I'm [email protected]
Do me a favor, leave me a comment below. Don't be shy. I'm surprised – I get e-mails all the time but nobody leaves me comments.
Leave me comments below so we can keep this going. It gives the blog Google juice. I love it. Then Facebook, tweet it, send it off to people you love and trust, and I'll be happy to answer your question in a future episode. I'm Coach Edwards at LacrosseGoalieTips.com and LacrosseGoalieUinversity.com, and I'll talk to you real soon. Cheers.
Comments
comments
How To Beat Any Lacrosse Goalie » Powell Lacrosse Sticks
If you came looking for a magic answer on how to bury every shot you take, you're looking for a magic elixir salesman, not Chris Bocklet. What one of the greatest finishers in the game can offer you is a little advice. You can trust a guy who has an NCAA National Championship and two MLL titles to his name. We promise.
Like all righties, left handed goalies are a thorn in his paw too. Too often get comfortable shooting off hip, low and away, or offside high on righty goalies. For lefty goalies that is stick side and their bread and butter. You can't just do you all of the time. If you're stuck in a pattern or have a small bag of tricks, you're going to start spinning your tires as a shooter. Bocklet's advice is to be aware of which goalies you are shooting on. Every goalie has different tendencies. Learn what his habits are and adapt to find ways to beat him.
https://www.instagram.com/p/BSi1AJ8BxMZ/?taken-by=powelllacrosse
But just as you study a goalie and what he is doing, goalies are putting just as much effort, or more, into studying you. Bocklet always thinks of his roommate at Virginia, Rob Fortunato. He would watch endless film on all of the shooters that he was facing. Bocklet calls him an "expert guesser" when playing goalie, based on Fortunato's understanding of what each shooter was trying to accomplish.
Once he saw enough of a certain player, he would understand their patterns and give himself the upper hand. It's goalies like Fortunato that remind Bocklet, again, to be aware.
You need to keep awareness of where you're shooting and try to change it up. That said, if you're panicking while changing it up to beat a goalie, you're fighting a battle you can't win. Once you let a goalie get into your head, that is when you're going to struggle. Mix it up to stay fresh, not to get locked in a chess match. Bocklet stresses to not overthink it and just go with what you know. Sometimes the thoughts running through his head on the field are almost too simple. Just shoot, shoot to score. Shoot when you see cage. It's not having about the fastest shot, the craziest fakes, or a secret way to get it past the goalie. The secret is what you put in behind the scenes to prepare yourself for that moment.
One thing Bocklet believes in: See net, let it fly. Get a bucket of ball and get going.
Shipping a Lacrosse Goalie Stick – SidelineSwap
Shipping a Lacrosse Goalie Stick – SidelineSwap
SidelineSwap

Shipping

Packaging Tips & Tricks
Follow
Packing tape
Two boxes: one long, rectangular box for the shaft; a shorter rectangular box for the head
Tape measure
Assemble the longer box – secure one end with at least 3 layers of tape, and leave the other end open
Secure the creases of the box with plenty of tape
If you want extra protection, fill the ends of the box with crumpled newspaper to ensure the stick is not touching the end of the box; you can also bubble wrap the stick
Place the shaft into the longer box so that the head is poking out from the top
Place the smaller box over the head
Tape up the opening between the two boxes
A new box is stronger than a used one, but if you want to go with used, you can ship your items using whatever box you can find around the house
Go to your local pro shop to ask if they have any old boxes they're no longer using
If you're using an old box, be sure to remove any old labels
Use the smallest box possible to securely ship your item
If you use USPS priority mail, the boxes will be free!
Was this article helpful?

2 out of 2 found this helpful

Related articles
5 Lacrosse Goalie Myths Demystified
On the Lacrosse field, the position of the goalie is a specialized place. In fact, there are various kinds of misconceptions in reference to lacrosse goalies. It is quite interesting to note that not many lacrosse players know about the tricks of playing goalie and very few players become goalies in the game. In the game of lacrosse, there are many things, which are very specific. Only players who are comfortable in playing goalie can do well in this position in this game. The main aim of the goalie is to make as many saves as possible.
There are many myths associated with lacrosse goalie. Some of the most interesting ones are as follows:
1. Lacrosse Goalie Pocket Should Be As Deep As Possible
This is one of the biggest misconceptions about a lacrosse goalie that they have an almost fishing net pocket on the goalie stick. If seen closely, it has been seen that the majority of the time lacrosse goalies have the worst pockets on the lacrosse field. This is because many people think that the stick is not that important for the goalie or for making the pocket truly deep. Stringing a lacrosse goalie stick is not that easy and very few people know that. Also, very few people care about the sticks as well.
The lacrosse goalie mainly has two functions – starting attack and stopping the ball. Goalies are regarded as the last line of defense and the first line of attack. Proper clearing by the goalie can play a crucial role in winning or losing games. But most coaches don't pay attention to the lacrosse stick that the goalie has. It has been seen that goalies do not require a pocket that is very deep. There have been lots of advancements in stringing, lacrosse mesh, and head design, and goalies require a pocket that is well strung. Many new meshes are available in the market and one has to choose carefully.
2. Lacrosse Goalies Are Not Good Athletes
This is one of the most irritating myths, which is still believed by many. If we go back to almost 30-35 years, this was true. But the lacrosse goalie of today is a fine athlete. If you check out the top college lacrosse goalies or even some popular goalies, you will see that they are excellent athletes and are at their peak physical condition. Goalies in this game might not have straight-line speed on the lacrosse field or they might not be highly strong and tough. But they have excellent hand-eye coordination, lateral quickness, and amazing explosiveness. So to be a good lacrosse goalie, you need to be an excellent athlete.
3. Some Lacrosse Goalies Wear More Padding As They Are Scared Of The Ball
Many people mock goalies when they see that they wear more padding along with gloves, chest protector, cup, and helmet. One suggestion to such people is that they should get down on the field and take the position of the goalie and face the ball directly. Frankly, no one will take this chance. When the solid rubber ball of the lacrosse game comes hurling at you in full speed and hits you, it hurts. In fact, it might cause injuries as well.
Having excess padding as a goalie is nothing wrong. In fact, some goalies are comfortable with that extra padding and they can do their job much better. The extra padding helps in freeing one mentally from the fear of being hit or injured and one concentrates on the ball perfectly. To be specific, giving little extra padding to the goalie means giving them more power and confidence for making better saves.
4. Stepping To The Ball
Gone are the days when one took a 45-degree angle towards a shot in a 5-point arc. Now, after the players cross high school level, they commence shooting higher than 80-90MPH and even more. When the shots come that quickly, the goalie needs to react quickly to the ball. And for that, the goalie must have a flat and lateral angle. When a lateral angle stepping is taken, it means that 3 points can be used and the goalie gets more time to react to the shot of the ball. After each level of the game, the pace of the ball will vary and get faster than before. The goalies need to learn to step flatter for better results in the game.
5. Jason Bateman Isn't Secretly Quint Kessenich
Many lacrosse coaches as well as older lacrosse players opine that Quint Kessenich is not Jason Bateman. Some people also say that these two men are completely different and they lead individual independent lives and they are in no way related to one another. This is a myth. Both these men are constructed with the same genes. DNA from Quint was extracted and it was recreated later as Bateman almost 5 months later. The gestation period was interestingly 9 months. They are indeed two physical 'beings', it is a kind of Looper situation where both the men exist independently and in the same timeline.
Quint and Jason have not been seen together in the same place, but both of them were 'born' just 30 miles apart. This can also be compared to the Hancock kind of relationship, where there must be a buffer between two people so that their individual specific skill and strength can be maintained. Both these men are over 50 years old and they respect one another's survival and don't interfere with the other's existence. Currently, both men have their own professional fields and don't have common social circles. This can be termed as a symbiotic relationship of distance, which is required for the protection of their ruse. But when a biological analysis is taken into consideration, the fact stands that these two are the same 'person'. Therefore the confusion remains.
These are truly interesting but people need to know the right facts instead of knowing the wrong myths about lacrosse goalie. 
Last modified: November 25, 202090,000 Candlesticks, nicknamed Mister Lacrosse – the new king of "Carolina"
In a month and a half, the Russian forward of the Carolina Hurricanes, Andrei Svechnikov, did a trick twice that no one had done before in official matches of the National Hockey League. NEWS.ru tells about the reaction in North America caused by the miraculous goals of the impudent Russian, and presents the future star of Russian hockey.
---
First there was a "feint with ears" from Granlund
Hockey fans, even with a little experience of interest in this sport, should well remember how in the semifinals of the 2011 World Cup in Bratislava, the then still very young Finnish forward Mikael Granlund threw the puck into the goal of the Russian national team, which was defended by Konstantin Barulin.Granlund, driving behind the gate, picked up the puck on the hook of the stick and, having driven onto the patch, actually brought it into the near upper corner. The goal of the striker was simplified by the goalkeeper, who "according to the textbook" sank down on his knees and was expecting a low shot. But all the same, to perform such a trick is the same as for a pilot to "draw" an aerobatics figure in the sky.
Since then, many fans and experts began to call the washers abandoned in this way "the Granlund trick", although, of course, not a young and hot Finnish guy came up with this "trick with ears" – goalkeeper's, of course.It's another matter that at such a high level (and only the final or any game of the Olympic tournament playoff stage can be cooler than the semifinals of the World Championship) only a few dared to make such good hockey impudence. Perhaps they lacked the skill to do this with a stick and puck in a matter of moments, or maybe they just didn't want to waste time learning this trick.
But on October 29 this year, in a match against Calgary Flames, another 19-year-old daredevil – now not Finnish, but Russian – Andrei Svechnikov from Carolina Hurricanes threw a similar "butterfly" behind the collar of Czech fire goalkeeper David Rittich.By the way, this goal, like Granlund's puck, was also very important: in the middle of the third period, the Hurricanes were able to win back the only conceded puck, and the Finns in May 2011 opened the scoring at all, after which they brought the game with Russia to victory ( 3: 0), and then won the title, defeating the Swedes in the final (6: 1).
Granlund, having become the world champion, played very successfully in the NHL for the Minnesota Wild for many years, but it never occurred to anyone overseas to call such tricks by his name.For this, North Americans have a special term – lacrosse goal. If anyone does not know, lacrosse is a game somewhat reminiscent of hockey (though not on ice, but on a lawn), only instead of a puck it uses a rubber ball, and the stick is equipped with a special net like a net. This net is convenient for catching, controlling the ball and throwing it into the opponent's goal. So it is quite understandable that after Svechnikov's trick with the unfortunate Rittich, the overseas press immediately filled up with headlines mentioning the lacrosse goal.
"It's not just luck anymore, when you train something over and over again"
But when Andrey the other day again performed his act in the away match with the Winnipeg Jets, the nickname Mr. Lacrosse was already established for the Russian, and the official website of the NHL jokingly suggested Svechnikov to patent the goal in a similar way. By the way, the puck thrown with a net to the Jets goalkeeper Connor Hellebike turned out to be the key puck again: in the middle of the second period, Carolina took the lead (3: 2) and eventually won (6: 3).
I was constantly thinking – I should try, why not? And I quickly made a decision when the moment was right. The attempt was successful , – said Svechnikov in a flash interview to Fox Sports during the second half of the match.
Naturally, the Russian's second lacrosse goal in a month and a half delighted his teammates and Hurricanes head coach Rod Brindamore.
Everyone saw the first such goal a little over a month ago.But the guys and I have been seeing this for a year and a half in training. You had to spend a lot of time practicing this trick in order to show it in public. And it's far from just luck when you train something over and over again , says Brindamore.
Finnish forward Sebastian Aho, who three years ago, also at a tender age and in the company of matured Granlund, again beat Russia and again in the semifinals of the 2016 World Cup in Moscow, and now plays with Svechnikov for Karolina, does not hide his admiration.
This is incredible! Andrey did it twice in a month and a half, while no one has ever done anything like this! This is something unreal, and it really is an impressive , "gasped Aho.
Where did this reckless Russian come from, playing for Hurricanes at number 37 and going to put the production of lacrosse heads on the conveyor?
Andrey was born at the end of March 2000 in Altai, in Barnaul, but he and his older brother Yevgeny began to play hockey seriously already overseas.In Russia, the family moved first to the Moscow region, then to Kazan, but the first club in Andrei's career is Maxigon Lamberjax, playing in the USHL. In his first 2016/17 season, he became the best rookie in this junior league and got into the symbolic USHL team.
The following season, playing for the Barry Colts in the Ontario Hockey League, Svechnikov was again named the best rookie, and was also named the most promising player in the Canadian Hockey League.
Ovi and Kuzya are victims of Svechnikov and Hurricanes.Who is next?
In June 2018, the Russian striker in the NHL Draft was selected by Karolina in the first round under the overall number two. On June 30, Andrey signed a three-year rookie contract with the Hurricanes. In the "best league in the world", Svechnikov Jr. made his debut on October 4, 2018 in a match with the New York Islanders, and the next day, in a fight with the Columbus Blue Jackets, he scored his first point for scoring in the NHL. A couple of days later, Andrey's debut goal in the league happened – against another team from New York – the Rangers.And then Svechnikov was recognized as the first star of the match.
The hockey player failed to shine in the youth national team of Russia. In January 2018, he had not yet reached the "design capacity", especially playing in a tournament where there were mostly guys a year older. Therefore, he scored only five assists without scored goals – and the team took the fifth final place. A year later, "Carolina" simply did not let go of the rapidly progressing striker at the 2019 MFM.
Well, that means that now Svechnikov is faced with the task of making his way to the senior Russian national team.True, this will not be so easy. "Carolina" and in the last season made a rustle in the playoffs, throwing overboard the tournament in the first round of the current Stanley Cup winner "Washington Capitals" with Alexander Ovechkin and Evgeny Kuznetsov. By the way, Ovechkin then in one of the matches gave a daring compatriot young man a decent beat, sending him to a knockdown. However, it was these stars of Russian hockey, Ovi and Kuzia, who went to the World Championship in Bratislava, and Svechnikov, who did not continue to fight for the main NHL trophy.
This season, the Hurricanes also clearly want to sweep all opponents out of their way. Rod Brindamore's team is confidently in the top four clubs in the Eastern Conference, and Mr. Lacrosse has 35 points in 34 games played – 14 goals and 21 assists. And two of those 14 goals … Well, in general, you already know how they are scored. But who said that the young Russian is going to stop there?
Let's wait for the next game.Maybe I'll try again to score the same goal , – Svechnikov intrigues fans.
The closest match for Carolina is against the Colorado Avalanche on Friday morning, December 20 Moscow time. We'll see?
90,000 8 Vital Tips for the Beginner Snowboarder – Matador Network
Winter sports
in a paid partnership with
As with all adventure sports, snowboarding is progress.Too many children, however, interpret this as a micro-focus on skills – especially freestyle – and start snowboarding only to end up doing endless circles in the terrain park and getting hurt or frustrated.
As you study the tips below, measure your progress not only in terms of learning skills, but also your time in the mountains. To apply the old surfing adage to snowboarding, the best snowboarder is the funniest. The goal here is to have fun not only for a season or two, but throughout your life.
1. Protective equipment is not only about safety; it makes you learn faster.
If you learn to ride in early childhood (school age) and has the child's ability to naturally bounce off the ground and not get hurt, you can skip this (apart from the helmet). But the first thing I say to adults who are learning how to snowboard is "put on your safety bracelets and lacrosse shorts." These can be purchased inexpensively at one of the major sporting goods stores such as Dick's.
STX Men's Goalkeeper Pants and Pro Tec IPS Wrist Guards available from Dick's Sporting Goods
The lacrosse shorts are basically cycling shorts with removable overlays that protect the hips, crotch and thighs and, most importantly, have a thin plastic shield over the tailbone. Mine is set so that all pillows are removed except for the thighs and tailbone. There is no loss of mobility; anyway, they feel good and snug under my snowboard pants.
When you buy wrist protectors, take your mittens with you – if possible, choose mittens that are attached under the arm and closed with a real strap or cord, and not just an elastic band. This style of mitten fits your wrists comfortably underneath.
Bottom line: your first days on the mountain = falling on your ass and hands, over and over and over. If it starts to hurt, it can make the student timid, which simply slows down the learning process. The presence of protective equipment makes these falls inconsequential; You just go back and try again.
And let's just assume you're not going to approach the hill without a helmet.
2. Avoid training in "standard" conditions.
Learning to ride in harsh / ice conditions may be ritualistic in some parts of the world (I'm looking at you in the northeast), but it can also largely be avoided depending on the time of day and year. For example, when spring conditions come and the snow melts during the day and freezes at night (and in the morning), just wait for the lessons / practice to begin until noon when it softens.If it is mid winter and there has been no new snow for three weeks, plan to visit the hill next time there is fresh snow.
An important part of your progress is your knowledge of the conditions. Check the condition report before heading up the mountain.
3. Follow the powder.
If you need to avoid ice, you should always look for powder! Once you can take turns, you will understand why. The powder is magical. This allows for weightless cuts as if you were surfing.He transforms small streams and ravines into half-loves a mile long.
What do you see when you go up the mountain? Most people follow each other. They stay on the same predictable groomed tracks and tycoons. And in doing so, they miss out on interesting opportunities for connecting trails. They miss the pow! If you're constantly on the lookout for pristine snow, it will lead you to more creative lines and help you transition to new terrain faster.
Annie Rukaijärvi rides in Mammoth, March 2014.Photo: Dean Blotto Gray, via Burton
4. Look where you want to go.
Let's put the above "follow the pow" thinking in technical terms: wherever you look, you go. Your eyes guide the rest of your body. You can practice this right now by just standing up while you read this. Place your feet on a snowboard or skateboard shoulder-width apart. Lift your head so you look forward to it. Relax your shoulders; let your hands dangle freely.Now look to the left and turn your head 90 ° to the left.
What's going on with your shoulders? Do you feel a slight shift in weight in your legs? Your right shoulder should now be rotated halfway between your legs. Then continue turning your head and shoulders to the left until your head is about 180 ° behind you. Notice how this increases the weight on your heels?
Now rotate slowly and smoothly, starting at the head, looking back. Rotate everything around until you look 180 ° over your right shoulder.As you lean back, notice how the weight is lifted from your heels and up onto your toes.
This is the core of border control. It all starts with where you look, and then this leads to a shift in weight between your heels and toes, and, ultimately, your entire body. If you practice this in your living room, visualizing how you turn back and forth from heel to heel will really make you learn faster.
5. When making your first turns on the hill, reevaluate the heel and toe push + body rotation.
When trying to make their first turns, most beginners will timidly bend over and then "wait" for something to happen. This inevitably throws them off balance because their boards do not start to turn in accordance with the tilt. Out of balance, they fall.
When approaching a turn, instead of "bending over and waiting," really overestimate the deliberate push with either your heels or toes, depending on which way you want to turn.
Everyone starts with their own weight in heels, planks plow the mountain. The movement is then to gradually release the weight from your heels to level the board. This is the point at which you either fall or quickly overestimate this thrust – either return to your heels to plow the board again, or continue your toes all the way to the sideways turn.
It may look and feel a little silly at first, but when you push your heels and toes too hard, help your body (and board) to rotate by swinging your arms around your torso in the direction of the pivot.As you progress, things begin to feel less of what you are "forcing."
6. Practice in your yard / living room.
Even if you are not on the mountain, you can practice the last two points and start making these weight changes into your muscle memory simply by exercising in the yard or living room. If you have boots and a board, don't leave them in the closet – put them on and practice! You can do full heel-to-heel weight transitions / shifts, and once you've done that, start practicing how to manually (or "smear") your board while balancing on your nose or tail.You can practice allie and nollie. The key is to find out the balance points and flexibility of your board.
7. Look for banks and walls.
One of the biggest ways to speed up your progress is to always look for banks and walls for your moves. They can be found not only in areas of the landscape park (half or quarter pipe), but also wherever two slopes intersect. A great place to find them is along the roads, which usually form sloping walls on the side of the mountain.
The more you look for them, the more you will begin to see them everywhere – forming boulders, stream banks and at the intersections of different slopes.Start with a slow turn on sloping walls, then gradually move faster and faster until you hit them so fast that your body is parallel to the ground at the top of the turn. Once you reach that level of speed and control, it will open the door for air and a whole next level of progress.
8. Stay Warm and Look Cool
Because riding is a stop and start with periods of high stress (horseback riding) followed by rest (horseback riding), it can be difficult to regulate your temperature and stay comfortable.Nobody has fun if they are cold! Don't skimp on outerwear; buy (or borrow) a good ventilated parka / shell. Make sure it has a hood that fits snugly against your helmet when you catch a cold.
Finally, remember that snowboarding is a style. The lines you find, the tricks you do, even the easy way to cut are all creative expressions. What you wear is an extension of this style. Go download what you like and it all only adds to the fun.
90,000 Byshovets about the game with Belgium, Cherchesov's decisions and the chances to qualify for the European Championship – RT in Russian
Despite the defeat from Belgium in the opening match of the qualifying tournament for Euro 2020, positive tendencies can be traced in the game of the Russian national football team. The famous coach Anatoly Byshovets stated this in an interview with RT. The specialist also analyzed the individual actions of the players of the national team, called Georgy Dzhikia the best among Russians and criticized Alexander Golovin.
"Zobnin's absence was felt in the middle line"
– How would you rate the Russian team on a ten-point scale for playing in attack in the match with the Belgian team?
– If we exclude the result of the meeting, then I see a lot of positive moments in the actions of the Russian team. First of all, I would like to note the quality of the national team's play and its content.
Also on the topic

"They have Eden Hazard, we do not": what did the players say after the match between the national teams of Russia and Belgium

Eden Hazard's performance was a key factor in the victory of the Belgian national team over the Russian team in the opening match of the qualifying tournament of the championship…
– So you liked the game?
– Let's still make allowances for the skill of the opponent. The Belgians surpass us in individual qualities, and one can talk about their leader Eden Azar for a long time and only in enthusiastic tones. In addition, he entered the field with his brother Torgan.
– And yet, let's give the Russian national team a mark for the match.
– On a five-point scale, I will rate the team's game as a four. I liked how Stanislav Cherchesov's wards fought, despite the difference in class, which I mentioned earlier, because the Belgian national team is one of the best teams in the world.
– Your opinion is very different from the popular claim that the defeat to Belgium can be considered a coach's defeat. What is your answer to other experts?
– I do not agree with this. I did not see any mistakes in Cherchesov's actions and decisions. Yes, it was probably possible to play more conservatively and rely on defense, but the coach took a different path. We saw the search for a way to victory and, most importantly, the next step towards building a new team.
– Do you get the impression that the players lacked mutual understanding during the game?
– Partially yes.The absence of Roman Zobnin was acutely felt in the middle line. In addition, changes were made to the defensive line. Due to injuries, the coaching staff was forced to look for optimal options for substitutions, and, possibly, to some extent, they weakened the rear.
– Which defensive player do you mean?
– I don't want to get personal, it's not in my rules. But such a moment, in my opinion, was really present. I will also note the forced replacement of Daler Kuzyaev.It was difficult for Anton Miranchuk to enter the game – this castling exacerbated the problems of interaction in the middle lane.
"I completely trust Cherchesov in the goalkeeping question"
– Who could you call the best player of the match in the Russian national team?
– Despite three conceded goals, I will name defender Georgy Djikia. Yes, there were some problems. But George is really the best at the end of the meeting. He knows how to defend himself, starts attacks well, foresees further actions of the enemy and, most importantly, is extremely dangerous in the end.
– What can you say about the goalkeeper's position? In a match with such a formidable opponent, Cherchesov made a bet on Marinato Guilherme. Does he match the status of the country's first goalkeeper?
– In this matter, I completely trust Cherchesov and his assistant Gintaras Stauche. At the moment, Guilherme fits organically into the defensive line, which is why they are counting on him. Marinato is comfortable, he is trusted.
– What are the reasons for the removal of Golovin?
– He needs to learn how to manage emotions.Yes, he is very active, but this activity suppresses the creative thinking that is so important for the mid lane player. One gets the impression that Golovin is doing faster than he thinks.
– Evaluate the debut in the national team of army player Ilzat Akhmetov.
– Ilzat is a player with a good future. And he is also a footballer who appeared in the national team thanks to the limit on legionnaires. Akhmetov, Fyodor Chalov, child prodigies from Krasnodar – all of them are the fruits of this work. Ilzat fits into the national team well, he is talented and very capable, and playing practice is extremely important for him.
– Was Yuri Zhirkov's invitation correct? Is there really still no replacement for this defender in Russia?
– Let's leave this question to the discretion of the head coach.
"The team successfully qualifies for Euro 2020"
– The next rival of the Russian national team is Kazakhstan, which sensationally defeated Scotland. Is the Cherchesov team waiting for a tough match?
– It won't be easy. Moreover, a complex of factors speaks for Kazakhstan at once.First, we fly there after defeat. Secondly, it will not be easy to readjust to a different time zone. In addition, difficulties may arise due to the artificial turf at the local stadium. Yes, in terms of the general level, our team is higher, but in order to achieve a positive result, it needs to overcome a whole range of difficulties.
– In Kazakhstan, the national team will play without their best midfielders Zobnin, Kuzyaev and Golovin.
– There are internal reserves to replace the same Golovin without attracting new players.I'm talking about the Miranchuk brothers, one of them is quite capable of closing this position.
– Should we expect serious changes in the squad for the match with Kazakhstan?
– I think there may be changes in both structure and tactics.
– After the match with Belgium, Cherchesov said that he needed to train the national team for a month in order to bring it to the level of the World Cup.
– One way or another, she is on the right track. Yes, a month-long preparation – the same as it was before the World Cup – is an ideal option, but the experience that the team and its mentors gained last summer will help resolve issues in the new conditions.I am almost sure that the national team will successfully qualify for Euro 2020.
Rating of MFM teams before the playoffs. Sweden first, Canada second, Russia fourth – Hockey news
World Championship Quarterfinals Announced
1/4 finals, January 2, Thursday
Switzerland (A2) – Russia (B3) – 14.30, Trinec
Canada (B1) – Slovakia (A4) – 17.00, Ostrava
USA (B2) – Finland (A3) – 19.30, Trshinets
Sweden (A1) – Czech Republic (B4) – 22.00, Ostrava
The semi-final matches will take place on Saturday 4 January (starts at 17.00 and 21.00). The semi-finalists will be paired based on the team rankings in the group stage: the best team will play against the worst, the second against the third.
The final and match for 3rd place will take place on Sunday 5 January (starting at 9pm and 5pm, respectively).
10.Kazakhstan
The national team of Kazakhstan won the Audience Award for the second year in a row. For fighting to the end in any match.However, the chances of retaining a place in the elite seem ghostly. The amazing dedication and bombardment drills from the striker "Barys" Maxim Musorov, who have already thrown four goals in the tournament, will not be enough to stop the Germans in a series of up to two wins.
9. Slovakia
The Slovaks have solved the minimum task, but now they will play the role of a sacrificial ram in the quarterfinals with Canada. In terms of the game, the team looked very weak, having hardly defeated the national team of Kazakhstan in the match of life and death.In the rest of the meetings, there was complete despondency and hopelessness: the difference between the washers 5-21 is very indicative. Of the players, it is possible with a stretch to single out only the author of three goals, Robert Dzugan, and the promising defender Samuel Knyazhko, who looked good for his 17 years. The list of those from whom they expected more is too long and affects two-thirds of the composition.
8.Germany
At the wrong time and in the wrong place – this is about the current German national team. The Germans brought a very nice team to Ostrava.Perhaps the best in its history. But they ended up in the group of death. They resisted to the last in all games and even managed to prevail over the owners.
Only Russia was not strong enough, since it was the second match in two days. Forwards Tim Stützle, John-Jason Peterke and Lucas Reichel are only 17 years old and already show that they have a good future ahead of them. Top defender Moritz Seider looks like he's almost ripe for Detroit's core squad. The number one scorer Dominic Bock convinced St. Louis that he had been drafted in the first round a year and a half ago.Such a team, if it plays in its strength, must cope with Kazakhstan and retain its place in the top division.
7. Czech Republic
The charismatic coach Vaclav Varada did everything to make his team feel ashamed at home. He succeeded, although the Czech national team during the group stage lost one after another key forwards – Jakub Lauko, Jan Shir and Jan Jenik. In the last match with the Canadians, the second goalkeeper Lukas Parzhik broke down. However, the owners managed to get the most out of themselves while demonstrating outstanding dedication.Victory over Russia and overtime with the United States is no longer a shame. You can forget about the optional defeat to the German national team. In that game, the Czechs, losing 1: 4, almost made a comeback in the third period. The quarterfinals with the best team of the other group, Sweden, on paper, is seen as the final point for the Czech national team in the tournament. However, their stands, courage and character are able to help Warada's team once again jump over their heads.
6.Finland
This is not to say that the reigning world champion showed himself mediocre.The Finns were very close to ending Sweden's winning streak in the group stage at 47. But they managed to keep the lead in the third period, and later they missed the decisive puck a few seconds before the end of overtime. By and large, the Finnish national team failed only in the final match with the Swiss. Perhaps it was just a strategic ploy to avoid meeting with Russia in the playoffs.
The current team is inferior in almost all respects to itself the sample of last year and, in addition to everything, already in the first game, until the end of the tournament, it lost striker Rasmus Kupari, who came to his third youth world championship.The Finns, however, have trump cards – it is impossible to determine the exit to the quarterfinals by the ceiling of possibilities. A very decent goalkeeper Justus Annunen, productive forwards Christian Tanus and Patrick Puistola are the son of the former defender of Severstal and Donbass, in general the offense and mobile defense looked very decent. Americans may be in trouble if they allow themselves the slightest loss of concentration.
5.Switzerland
A year ago, the Swiss became the fourth at the World Championship and brought almost half of that team to the current tournament.Since then, they have not become weaker – you should not feel even a drop of underestimation for them. The team looks more interesting in the attack, where Valentin Nussbaumer stands out and attracts 17-year-old Simon Knack, who plays in the Western League in Canada for Portland.
The main strength of the team is good organization and the ability to act patiently, without going to extremes. This helped in the game against Finland, although the Swiss were behind after the first period. They are able to bring any favorite to white heat.In a match with them, it is categorically not recommended to miss an early goal – you will not end up with a hassle. Maximum concentration from the first seconds should be a prerequisite for the Russian national team in the quarterfinals in order to avoid big problems.
4.Russia
The phenomenal in all respects victory over Canada with a score of 6: 0 still slightly outweighs the failures of the Russian national team in the games with the Czechs and the Americans, explained by the peculiarities of the calendar and the need to eliminate the shortcomings.It seems that the newcomers in coaching Igor Larionov and Nikolai Khabibulin, who are responsible for the important front of work at the headquarters of Valery Bragin, are successfully learning on the go, drawing conclusions from their mistakes.
The Russian national team is required to fulfill two conditions in the playoffs: it is necessary to play to its strength and observe discipline, dispensing with cheap deletions. This may be enough to qualify for gold. An unusually strong defense led by Alexander Romanov, who is growing before our very eyes, a good balance in triplets and, hopefully, an exhausted limit of mistakes for goalkeepers give reason to wait for the upcoming games without fear.In an ideal world, the top scorer of the last World Cup, Grigory Denisenko, is obliged to reach his maximum in relegation matches in order to facilitate the task of his team, and one of the goalkeepers should play without unnecessary nerves.
3. USA
The Americans did not avoid problems during the group stage – they should not praise them left and right. Even a high-quality victory over the Russian national team in all respects is seen in many respects as a consequence of the fact that the opponent played the second most difficult match in two days.None of the favorites, with the possible exception of the Swedes, looked perfect. "Stars and Stripes" look so-so in defense, relying heavily on the ability to defend in numbers and their excellent goalkeeper Spencer Knight.
Their main strength is their speed attack. Not all the forwards, who were expected to perform well, have revealed their potential in the tournament. But the playmaker Trevor Zegras is good, the sniper Artur Kaliev is effective and the leading center-forward Shane Pinto is very useful.In the event that they are supported by the rest, then the Americans are able to get to the first place. Along with the Russian national team, it is they who have the largest reserves to improve their own game.
2. Canada
For the team that won the first place in their group, the Canadians seemed too vulnerable. The record defeat in the World Cup against the Russian national team and unprecedented helplessness are too serious facts to be attributed only to the status of the match. That game, indeed, was not decisive for the distribution of seats, but showed that Canada is a passable contender.In addition, she was left without her best striker Alexis Lafrenier. His return to duty after injuring his left leg, however, is still possible.
Not everything is perfect in the goalkeeper line either. The choice of the first number constantly evokes the association with the saying that "horseradish is not sweeter than a radish." However, it is not easy to deal a crushing blow to the psychology of the Canadian team again. Nobody except the Russian national team at the group stage showed the ability to morally kill a strong opponent.
1.Sweden
Tre Krunur predictably won the group, having experienced problems only in the debut match with the Finnish team. Otherwise, the usual pattern was observed, when the Swedes, acting according to the Brazilian system, scored as much as they wanted and at the same time turned on to the maximum only from time to time. Not the best way to prepare for the playoffs. It makes no sense to grind for the thousandth time that the Swedish national team is lost in the elimination matches like a timid young man on the first date. This team is good in name and balanced in lines.
The technical striker Niels Heglander, who scored a magnificent lacrosse goal against the Finns, is incredibly good and, it seems, has already worked out to get into the symbolic team of the tournament. It is interesting to know how he will be able to prove himself in the conditions of a tighter struggle. Although this applies to the entire team. Key defender Rasmus Sandin, who finished ahead of schedule in the final match with the Slovaks with suspected broken arm, ended up with a severe bruise. He will probably play in the quarterfinals with the hosts of the tournament.
Up-to-date goalkeeping equipment – Kickster football equipment – Blogs
We received an email from our subscriber asking for reviews of goalkeeper gloves. Such reviews will certainly appear, but we decided to start with a short article with interesting news for goalkeepers. As a rule, we dwell in detail on football uniforms and boots, but there is always a person on the field who loves and knows how to catch the ball and reflect the blows. So, what's interesting right now on the market for football equipment for goalkeepers.
1) New collection of goalkeeper gloves from ADIDAS
An excellent choice for reliable gatekeepers, they are played by Iker Casillas, Peter Cech and Manuel Neuer. World-class players have chosen three stripes.
2) Protection
You can't go out on the field without protection, you can't save on your own health. Padded protective jerseys, shorts and goalkeeper pants. Many manufacturers have similar attributes and are used by all goalkeepers in all leagues.
3) New REUSCH gloves
These gloves are worn by Julio Cesar and Saltore Sirigu. The Pulse Deluxe G2 and Pulse Pro G2 Ortho-Tec models fit comfortably and are made with ultra-soft foam with breathable technology.
4) New gloves RINAT
According to many professionals, this is the number 1 glove. The Asimetrik line is a class indicator. These are played by William Yarbrough.
5) Glove care products
Did you know they even exist? There is anything that can help prolong the life of your gloves, their appearance and freshness.
6) Goalkeeper shirts from ADIDAS
Fresh prints on new T-shirts.
Continue Reading
"THE LAX APP STICK TRICK CHALLENGE" Are… – Waikato Lacrosse
"THE LAX APP STICK TRICK CHALLENGE"
Are you keen on contributing a stick trick video to The LAX App we're developing to inspire other players to give them a go, improve their skills, and have some fun! We're after some great stick trick videos, so are offering $600 worth of prizes for the top three girls and top three guys stick trick video's we receive:
1st Place: $150
2nd Place: $100
3rd Place: $50
So if you're keen, get practicing and create a video with just yourself – or get a few friends together to make one or more. Here's what you need to do:
1. Record your stick trick (just one stick trick per video please), introducing yourself or your group first, showing the trick, and then running through each step of how to learn it so it's nice and clear for The LAX App users to follow. Also give players an idea of how long it might take to perfect the stick trick if its complicated, so they don't get despondent if they can't do it in a short time. There's loads of examples on YouTube to give you ideas – here's just a few examples:
https://www.youtube.com/watch?v=UBPObYIZsE8
https://www.youtube.com/watch?v=d62Ew7XeuJs
https://www.youtube.com/watch?v=eJwA4GUNGEs
https://www.youtube.com/watch?v=zuDmUMgNx8g
2. Upload it to YouTube and email the link, the name of the stick trick, and your name to: [email protected] by 31st May 2019, or earlier if you can.
WLA will then select which stick tricks will be included on the The LAX App, notifying everyone whose made the effort to contribute as to whether they have been successful or not. Those successful will be asked to send their video to WLA so it can be loaded onto the app with their name on the intro, with the six winning stick tricks announced in Mid June.
Notes: Please keep your video clean of any added branding or text, and ensure the audio is nice and clear, and the video quality is good. And if you have any questions at all , please email Ro at: [email protected]
Have fun, and we'll look forward to seeing what you can create!
How to Do Lacrosse or Michigan Deke Moves in NHL 21
In hockey, a deke is a deceptive move to help fake out your opponent or throw them off guard. The new NHL 21 dekes include some trademark moves including the Lacrosse aka Michigan move. In this guide, we'll give you the steps for how to do the Lacrosse/Michigan deke in NHL 21. With the move, you can do some creative new scoring from behind the goal.
How to do Lacrosse/Michigan for NHL 21 Dekes
With the NHL 21 gameplay, EA has added several new signature moves that gamers can use. The Lacrosse or Michigan move is among the hardest of the NHL 21 dekes to perform as it involves getting your timing just right. It also requires making sure you perform it with the puck in the right spot depending on if your player is right or left-handed.
Here's how to do the Lacrosse/Michigan NHL 21 dekes:
For right-handed player:
Move the puck to the forehand side by pushing the Right Stick on your controller to the left.
Press L1 on PS4 or LB on the Xbox One.
Press the Right Stick in.
Move the Right Stick (R3) clockwise in a half-circle.
For left-handed player:
Move the puck to the forehand side by pushing the Right Stick on your controller to the left.
Press L1 on PS4 or LB on the Xbox One.
Press the Right Stick in.
Move the Right Stick (R3) counterclockwise in a half-circle.
The challenging aspect of the Lacrosse/Michigan in NHL 21 dekes is getting that Right Stick half-circle curl timing just right. You can use a practice mode on NHL 21 to keep trying to perfect the move, so eventually, it becomes easier for you to get consistently.
Check out the video below to see the move in its glory. Once you've got this move down, you can use it for a creative new way to score with a fancy wraparound in the air shot from behind the goal.
The NHL 21 game is available everywhere on PlayStation 4 and Xbox One as of October 16, 2020. Check out how to get early access on EA Play to start practicing your moves now.
Defensive Slides with Brodie Merrill – Championship Productions Blog
With two-time All American defenseman Brodie Merrill leading the way, learn about proper slide techniques and tips from one of the game's most heralded defenders. Merrill walks through each scenario with you before putting on the pads and simulating the defensive techniques at full speed on the lacrosse field.
Sliding Overview
Although often overlooked, defensive slides are absolutely critical to a team's overall success. Slides are all about communication, being on the same page as your teammates, being up-field from your opponent, having your head on a swivel, and having your stick and body in the right positions. Let's run through a typical slide scenario.
If the ball is behind the goal with an attackman and you are guarding a man in the crease, you are the first slide. Therefore, you need to make sure your head is on a swivel and that you have your stick on your opponent lightly to get a feel of where they are.
If the defender has been beat, you need to slide and take a good angle, get your stick up-field from your man, break down, and get nice and low. At this point, you have two options. First, you could tell your fellow defender to stay and double the ball. The second option is to say, "Find One." That defender will then retreat to the crease and bump that second slide back to his man, and you are all even again.
Check out some examples below of proper slides in action.
Sliding Adjacent
An adjacent slide usually occurs when there is no one in the crease. In this scenario, the nearest man must slide to the attacker that beats our defender.
In the video example below, Merrill is the "HOT" man. First, it's key to be above GLE. Also, your fellow defender wants to be taking away the top side and force the offensive player inside.
Why inside? Well, if the player gets beats by the attackman, he will ONLY get beat into the help.  Therefore with the adjacent slide, you will have to slide cross-crease while your fellow midfielder is sliding down to help on the backside. Remember to lead with the stick and follow with the body. Get as low as you can and power through.
Take a look at a few examples in the video clip below.
The previous clips can be seen on Championship Productions' DVD "Brodie Merrill's 'Defensive Player of the Year' Skills and Drills." To check out more videos focusing on defense, click here.
4 Tips And Tricks On How To String A Lacrosse Head Properly
Lacrosse is one of the oldest sports on the planet, and the lacrosse stick is its most important piece of equipment. For professional and amateur players, it's essential to learn how to string a lacrosse head. The lacrosse head, of course, is the top of the lacrosse stick where you catch the ball.
Lacrosse is a very physical sport, and as a result, lacrosse sticks will take their share of abuse. Some of this abuse will result in the string on the head of the stick being torn or getting undone.
It would get rather expensive to replace your stick everything time the string takes damage, so, it wouldn't hurt to learn how to string a lacrosse head.
Do I Really Need To Learn How To String A Lacrosse Head?
If you're reading this, you're likely a newer player. Veteran and professional players will already know how to string a lacrosse head, so we're here to help. While it isn't absolutely necessary to learn how to string a lacrosse head, it is incredibly beneficial.
Not only is it better financially to learn how to string a lacrosse head, but it's also more practical. If you're in a game and your string gets undone or ripped, you won't have time to run out to the store for a new stick.
And if you plan on playing lacrosse regularly, it's only a matter of time before you this inevitably happens to you. So why not be prepared?
Additionally, it's more helpful to know how to string a lacrosse head yourself. Asking someone else to do it for you will get annoying and tiresome.
Learning how to do it yourself won't take long, and it's much more satisfying to take care of your own equipment before beating the pants off your opponent!
The History Of Lacrosse And The Lacrosse Stick
The history of lacrosse is among the oldest sports histories on the planet. If you're thinking about playing lacrosse, it won't hurt to learn a little bit about its history.
Early Years
Lacrosse is one of the oldest sports on the planet, with the first appearances of lacrosse sticks dating back to 1000 C.E. with the Native Americans. Yes, you read that correctly. Lacrosse is over 1,000 years old.
The Algonquian tribe invented the first partially wooden lacrosse stick so they could play in the St. Lawrence Valley. Lacrosse players used this stick until 1970, but it did see minor changes throughout the years.
In September of 1600, designers created the first wood lacrosse head. This lacrosse head had wood around the head where previous iterations would use leather. Making the head of the lacrosse stick wood made it so the ball wouldn't fall out of the pouch as easily.
Introducing Lacrosse To The Modern World
The late 1800s saw the first completely wooden lacrosse stick invented. It was also in the 1800s that the Caughnawaga tribe showed the people of Montreal how to make lacrosse sticks.
The introduction of lacrosse in Montreal sparked the rise in popularity of lacrosse all around the world.
People created the first lacrosse stick factories in the late 1800s, which helped grow the sport on a much larger scale. Then in 1937, Robert Pool invented the double-walled lacrosse stick. This design made it much easier to keep the ball inside the pouch.
Big Changes To The Lacrosse Stick
1970 was the year inventors developed the first plastic molded lacrosse head. The development of the plastic lacrosse head was a turning point in the history of lacrosse as this type of stick head is still in use to this day.
Plastic heads are less fragile than wooden ones, which meant that since players didn't need to replace sticks as often, lacrosse was more accessible to impoverished people.
Did you know?
In fact, 1970 was a big year for lacrosse as it was also the year that the first plastic symmetrical head saw use. Additionally, it was the year that there were designs for lacrosse sticks where the lacrosse head separated from the shaft.
Furthermore, 1970 saw the introduction of the first lacrosse stick pocket. The pocket was another addition to make it more difficult for the ball to fall out of the stick head. Finally, that same year, people started to learn how to string a lacrosse head.
In 1980, the first aluminum shaft was invented to make it so the rod could adapt to any head. Then, in 1990, the first metal shaft saw play. The invention of the metal shaft significantly reduced the number of broken sticks.
Furthermore, 1990 was also the year that mesh started to see use in lacrosse stick heads. Mesh pockets are the most consistent and easy to use stringing method. Then in 1992, the first titanium shaft was created, which was a serious upgrade for the metal shafts.
image by pixabay
The 2000s To Today
In the early 2000s, lacrosse sticks became very customizable and saw the creation of many different variations of the lacrosse head. Additionally, it was around this time that colorful mesh rose in popularity.
Today there are several different iterations of lacrosse sticks that see play at the professional level. Lacrosse sticks are more customizable to fit your individual needs. As you can see, the lacrosse stick has come a long way in 1000 years.
What Do You Need To String A Lacrosse Head?
image by pexels
Before you learn how to string a lacrosse head, you need to gather the materials to perform the task. Luckily you don't need a lot of materials to string a lacrosse head. Some materials are essential, and some are not required, but you will find them useful, we'll cover the essentials first.
To learn how to string a lacrosse head, you first need your lacrosse head. Additionally, you need a basic stringing kit. The kit should include the mesh, two sidewall nylon strings, one top nylon string, one bottom string, two-three shooter strings, and one screw.
Additionally, you will need a lacrosse ball. This may seem strange, but you need to ball to test if you've strung the head correctly once you're finished.
Furthermore, some materials are recommended but not required. They will help you perform the task, but if you don't have them, you can get by without them.
To start, nose pliers may come in handy for tightening strings. Additionally, a lighter is useful for burning cut strings, so they don't split apart. Finally, scissors are very nice to have as they allow you to cut off any excess string.
How To String A Lacrosse Head In 4 Steps
Here we will teach you how to string a lacrosse head. There are several steps, so make sure to read carefully. Stringing the head wrong in one spot could leave the mesh with an awkward shape that will be harmful to your play.
Top String
The first thing you want to do is take the mesh and stretch it out. Then make sure the open head is facing away from you as that's the orientation we'll be working with going forward.
Take the first 9-diamond top row and fold it over the next 9-diamond row that they match up perfectly. Next, you will take the middle length string and tie a double knot on each side about half an inch from either end.
You will then take the string and pull it through the top hole in the sidewall. Then take the string and go through the first diamond in the mesh and bring it back through the same first hole in the sidewall. At this point, the first knot will have formed.
Once again, take the string and pull it back through the first diamond. You will then take the string and pull back and forth through the next diamond. This will make a loop that you need to pull tight.
Next, take the string and go from the back of the mesh and through the same hole from the front of the scoop. You then need to pull the string through the loop that is hanging out and tighten it. At this point, the first knot of the top string should be complete.
This process should be repeated, skipping one diamond for each knot until you have four total knots. Once you have reached the other side of the head, you should tie a double knot to secure the mesh. Finally, tie a single knot on the opposite side to finish it off.
Cut off any excess string, and you have finished stringing the top string of the lacrosse head.
Sidewalls
The step for you to learn how to string a lacrosse head is learning to string the sidewalls.
To start, you will take your string and put it through the next hole down from the top string from the outside in. You will skip the first sidewall hole and put it through the outside before bringing the string through the diamond next to it.
Repeat this process until you get about halfway down the stick. At this point, you need to do a double up. That is where you take your string and go under the next mesh diamond. Then you go back out the top and then back under and back up the top again.
You will bunch the two diamonds you were going through together to create the double up. Interlock them to keep it tight.
At this point, take your string and skip a hole. Continue the interlocking pattern you were using prior.
Once you reach the bottom of the head, you need to go back through the mesh and pull the string from the inside-out through a sidewall hole and tie it off with a knot.
Perform the exact same process for your two sidewalls. You will usually use nine diamonds down the sidewall.
Pocket
After you finish stringing the sidewalls, the pocket should have formed. The pouch needs to be flexible, so, you should wet the mesh with warm water before stretching out the pocket. To stretch it out you can use your fist or a lacrosse ball.
Once you finish stretching out the mesh, you can adjust the depth of the pocket with the bottom string. However, most of the time, the pouch will return to a legal depth quickly after the stretching process.
Bottom String
Stringing the bottom string will finish of the pocket. Additionally, it is the fastest portion of the stringing process.
The bottom of the head has holes specifically for this string, so, you will want to tie a knot at one end of your string and pull it through one of the holes. The row of diamonds below where you finished the sidewall should have 10 diamonds.
That's the row where you'll be working with the bottom string.
Weave your string in and out through the diamonds in the row. Then take the string and pull it through the hole opposite of the one you started and tie it off. Finally, cut off any excess string, and the bottom string is complete.
At this point, you have learned how to string a lacrosse head completely. There are optional strings that you can add on, such as shooter strings. However, we don't recommend for beginners to use these customizable options.
As a result, once you finish the bottom string, you should be ready to go with your stick, and you can start playing.
Do You Feel Comfortable Stringing A Lacrosse Stick?
Now that you've finished reading about all the steps, we hope you feel more comfortable with how to string a lacrosse head. If you don't, it's a process you can practice. You can always unstring your lacrosse stick and re-string it until you feel comfortable with the process.
image by pixabay
Learning how to string a lacrosse head will save you a lot of time and money in the future. You won't need to purchase any new sticks because of some broken string, and you won't need to find someone else to fix your string in the middle of a game.
If you're serious about playing lacrosse, learning how to string a lacrosse head is an incredibly important skill to learn.
Are you just starting lacrosse, or have you been playing for a while? Do you feel like you know how to string a lacrosse head now? Let us know in the comments!
90,000 what are there and how to do them, training
Stunts on bicycles require serious preparation. First, you need to make sure that you really want to play this sport, as exercise entails some unpleasant, but necessary facts:
You have to fall. In general, tricks on a bicycle are traumatic, and there are no cyclists who, while training or performing any element, did not fall.
It will take a lot of training. To perform a trick, and even more so to perform at a high level, know-how alone is absolutely not enough. Exercising each movement will require hours of practice.

You need to think about the bike. It is no longer possible to choose the first bike that comes across, because not every bike is suitable for performing tricks, and its cost will be higher than its simple counterparts. Mountain bikes are not the best option for tricks due to the lack of structural strength. Even the supposedly sturdy frame and double rims can bend easily if dropped.
Choosing a bike
Today on the market there are a very large number of different bicycles for various purposes. That is why it can be very difficult to choose the right one. A large number of articles, books and various other materials are even devoted to this. We will try to briefly tell you how to choose it.
One of the most important characteristics in this segment is the bike's lightness. It should be quite maneuverable and at the same time agile.Road bikes are definitely not suitable here, as well as those that are designed for a more measured and relaxed ride.
In order to perform various tricks, such a bike must have double rims. It is also important to have wide wheels, and the correct rubber on them. This will help stabilize the load while jumping. It is also important to ensure that the frame is made of good material. Today, bicycles are popular in which the frames are made from various light-alloy materials, which are very strong and reliable at the same time.
Another important element is the speed control and brakes. They must work properly, react quickly to changes. It is very important to test these systems before purchasing and compare them with analogues.
Two types of bicycles are popular. The first is a mountain bike, which, in addition to tricks, is more intended for riding on various mountain surfaces, hills, and uneven roads. The second is the bmx, a small bike that is designed specifically for stunts.If the first one is usually suitable for those who are just starting to do tricks and also plan to just ride, then the second option is needed for those who seriously decided to do this sport.
Preparing to perform tricks on the bike
After you have picked up the bike, you need to prepare yourself for performing tricks. This is a very important point, since such moments should not be overlooked. At first, you will only perform basic elements and hone them for a long time, it will not always be easy, so you need to be ready for this.
Since a very large number of tricks are performed from a standing position, you need to prepare yourself for the fact that you will have to spend a lot of time in a standing position. And here it is important to learn how to regulate balance and keep control at the same time. In this case, it is necessary to gradually increase the speed, starting from the minimum and ending with more and more high, when training balance.
It is necessary to determine the leading leg, which will be the main one, it is through this leg that various tricks will most often pass.It is on her that you need to focus, since your weak leg will only suffer from such training.
In order to lift the wheel off the ground, you need to pick up speed, brake sharply and throw the body back, while lifting the steering wheel up. It is not necessary to try to hold the steering wheel, the main thing is to keep your balance and not to fall too backwards.
After that, you can complicate this element. Take off the wheel, then release the brake and drive a little more, then clamp the brake and stop.It sounds pretty simple, but it looks very impressive.
Take off the rear wheel is a little more difficult to make, because you need to correctly calculate the force of the forward jump. And it is important not to overdo it and not fall completely to the ground. Once you are comfortable with front and rear wheel lift, you can practice lifting the entire bike off the ground.
Cycling tricks
Riding without hands
This is a rather scary looking, but simple trick.No tricks or additional knowledge is required here:
let go of our hands;
Keep balance by positioning your knees and hands.
The whole secret of this technique is in practice.
Ladder
More demanding trick on the bike, but also designed for long training sessions.
It is better to train a ladder in ascending order: first on a small ledge, then on a ladder with 2-3 steps, then with 4 steps, etc.d.
Trick execution:
The trick is performed while standing, on the legs, bent and parallel on the pedals.
Body weight tilted back to reduce the load on the front wheel.
Low speed.
Continuous deceleration using the rear brake.
Like the previous one, this bike trick can be considered "riding", but, in fact, technique is very important here.
Willie
This is a ride on the rear wheel of the bike.Willie can be performed on any bicycles, including BMX, but he can also be performed on mountain bikes. The very name Wheelie (from the English wheel – wheel) hints at the main element of the trick.
Willie runs at medium speed with a slightly lower saddle, which will be inconvenient due to the small amount of legroom. As with other tricks, Willy can only be performed on a flat road.
Execution:
Sharply pull the steering wheel towards you.
Simultaneously press the pedal.
Catch the balance, try to keep it.
Do not open from the handlebars and saddle.
Be prepared to slow down in the event of a loss of balance.
Training this trick on a bicycle can take several months. It requires the application of serious physical strength.
Bunny Hop
Hops (jumping) – one of the main classes of tricks. Basic – Bunny Hop, it is available even on a high-speed bike.
The only question is the consequences for the bike, as the rims and frame suffer especially when jumping.
Execution:
Accelerate to a speed of 10 km / h.
Pull the steering wheel close to the obstacle.
Shifting your weight back, step on the pedals to raise the front wheel (up to 45 degrees).
Simultaneously with the second point – push off the pedals (jumping on the pedals).
Raise your legs so the bike can lift off the ground.
Balance until overcoming an obstacle.
Land softly.
The stunt itself is not difficult, but it will take a sturdy bike and a long workout. For practice, it is better to choose small obstacles.
Drop
All big jumps end with a landing, which is why drop is one of the main components of BMX sports, trained by even the best athletes throughout their careers.
So, what a beginner tricker needs to know about "flying":
Flights and jumps are performed only in well-studied places to avoid surprises.
Landing at high speed is easier and smoother than landing at low speed because the balance is easier to maintain at high speed.
The strength of the push for the jump is selected by practice.
You need to maintain perfect balance in flight.
It is necessary to land either on both wheels at the same time, or on the back. It is not necessary to carry weight far, the body must be kept upright in case of a strong impact.
Landings are otherwise very light and only require a steady workout.
BMX stunts
The BMX is a small bike that is specially designed for stunts. Its design allows it to be quite maneuverable and fast at the same time. If we talk about the most popular tricks, then they can be listed for a very long time. The simplest and most standard, which every trick should be able to do, can be typed in more than a hundred.
Manuel
This trick is analogous to a wheelie, which is performed on a mountain bike. Here, the emphasis is not placed on the pedals, but it is performed like this: while riding, the cyclist abruptly lifts off the ground with the front wheel, throws the body back, and maintains balance with the body, while continuing to ride on the rear wheel.With certain workouts, you can perform this technique even over long distances.
Endu
This trick is similar to the previous one, but it is local to this bike. It is performed as follows: the athlete already lifts the rear wheel from the ground and rides on the front wheel, also balancing the body, and trying to drive as long as possible. It is also important to note that this is a slightly different performance technique. When braking, the cyclist rises somewhat, thereby raising the center of gravity.It is very important to hone all the other basic elements well before doing this trick.
Drop
This element is one of the most trained by all cyclists despite the fact that they already know how to do it. This is the trick that is responsible for the landing. It only needs to be done in familiar and explored locations in order to land on a familiar surface. Landing balance is easiest to maintain at high speed, and landing will be easier accordingly.
Before making a jump, the athlete must determine for himself the force of the pushing movement. This is only done through long practice. When landing, it is important to lower yourself either on two wheels at once, or on the back. It is not recommended to land on the front, as there is a possibility of flying off the steering wheel to the ground.
Fibble Grind
This trick is the simplest slide. In order to complete this element, you need a bike with a rear piebal, the ability to perform bunny hop, and a straight, smooth surface.It is performed as follows: the cyclist drives the front wheel onto a smooth surface, and the rear piebald slides slightly lower along its side edge. Thus, he travels a distance, and at the same time it turns out quite loudly.
It is important to find a good surface to perform here, as well as to catch balance and balance. Once you learn how to do each element separately, you will need to hone this trick and, possibly, complicate it.
Barhop
Quite a simple, but very effective trick.It consists in throwing your legs over the handlebar and holding it behind your back. In addition to physical fitness, moral will also be needed. To do it, you need to: gain average speed, take the wheel as wide as possible, prepare for the jump, jump out and hit the ground with your feet first, and then on the front pegs. And come back from the same position, thus completing the trick.
Conclusion
So, if we talk about tricks on the bike, then it is not as difficult as it seems.The main thing is to remember one important thing: everything must be approached thoroughly. Any trick can be broken down into elements that are simple in themselves. But to execute them correctly and combine them with the rest of the elements is quite difficult. This is precisely the paradox of this sport. Therefore, in order to perform all the tricks correctly, it is necessary to train very long and hard. And, of course, do not forget that the bicycle itself decides a lot here.
RELATED ARTICLES
Sketchy, poser and 5 more English words from extreme slang – Skyeng Magazine
Any extreme sport is its own closed culture that unites people with special interests, etiquette, and, of course, their own language.The author of courses at the Skyeng online school Ivan Zalessky spoke about 7 slang expressions that came from extreme sports.
Since the 1980s, extreme sports culture has become fashionable and has captured millions of people. Tanned surfers breaking the waves in California, unwittingly, created a real cultural phenomenon and spawned a wave of imitators.
It really doesn't matter if you are skiing, snowboarding or mountain biking, or if you prefer to play sports simulator on your Playstation on your couch.These slang expressions will come in handy to describe your next gurney anyway.
This is short for Radical . The word became popular after the TV series about teenage mutant ninja turtles, where the characters so denoted something unrealistically cool. The term quickly took root among Californian surfers and from them passed into the lexicon of all extreme lovers. When the words awesome or cool cannot fully describe the coolness of what is happening, rad comes to the rescue.
Example:
– That deck is so sick! Rad, dude!
– This deck is so cool! Unreal, dude!
Gnarly is when you go beyond extreme or perfection or skill, or best of all combined. At first, gnarly (pronounced narly ) meant something twisted and time-worn. In the 1970s and 1980s, surfers began to use the word to describe powerful and dangerous waves. Since for surfers to ride such a wave is the most exciting, the word acquired a positive meaning and subsequently migrated to all other sports, where guys and girls get up stupid on something that slides or rides.
In short, gnar can be used as an exclamation of approval and awesomeness: "Have you seen what this dude is doing? – Gnar-gnar! "
Example:
– Nobody can shred like that guy, he's freaking gnarly!
– Nobody rolls better than this dude, he's just tough!
Sketchy means something not done very well or something that is not credible. For example, if someone performed a trick but looked like they nearly died, this attempt could be described as sketchy (the trick performed flawlessly is called clean ).You don't want to bring a person home if they are sketchy . Jumping a drop on a bike with a bent wheel is sketchy . Riding on a cracked board that can break in half or surf over the reef, where you can kill if you fall – also sketchy .
Example:
– I don't know about this man, I will be landing on a bunch of broken glass. Kind of sketchy.
– I don't know, man, I'll land right on the glass. It's kind of shitty.
To shred means to roll aggressively, steeply and recklessly. In snowboarding, the phrase shred the gnar is especially popular, which means steep skiing in wildly difficult conditions. The term, like most extreme slang expressions, came from the California surfers of the 80s and is firmly rooted in all extreme sports disciplines.
Example:
– Tim really shreds today!
– Tim skates unrealistically today!
If you look at how the pros skate, it seems as if you are going to go and do the same.They do it so easily and naturally, everyone can do it. And then it turns out that the only easy thing is to greet the asphalt with your face or whatever you have under your wheels.
The expression steezy comes from the merger of the two words style and easy and means the very style of riding that makes insanely complex things look easy and at ease. Unfortunately, this word does not have an adequate translation into Russian (however, like half of the words in this collection).
Example:
– He did that 720 so clean! That was steezy!
– He spun 720 so clean! That was steezy!
Poser – is someone who is desperate to appear as something he is not. In addition, poser often boasts that he can do tricks that are far from him. This is the guy who walks the mall with a skateboard to look cool, but doesn't even know how to stand on it. Or the guy who rubs his boots on the asphalt to make them get trick holes.
Example:
– Look , I will totally air that gap! I've done it like 1000 times (slams).
– Dude, you are a poser.
– Look, I'll go over this gap now! I've done it 1000 times already (it hurts).
– Dude, you're a poser.
The word wipeout meant a surfer fell off the board. Over time, it began to be used in all other extreme sports. Wipeout can be used as a verb and as a noun.Another word for falling is slam , and if someone kissed especially well, we can say that he is bodied .
Example:
– Did you see that guy slam? That was such a wipeout!
– Did you see how he kissed? That fell so fell!
---
Skyeng has many native speakers who can teach you a ton of colloquial slang and improve your general level of English. To see how our interactive online platform works, sign up for a trial lesson.
Sign up for a free lesson
The schedule at our school is adjusted to suit you. You can choose the time that suits you best and practice from anywhere – even on a gurney in southern countries. Try it!
Photo used in the cover: Mateo Avila Chinchilla
HC Avangard | News | Sergei Tolchinsky: "Hartley encourages the game without stupid losses. But hit-run is not his style "
"SE" in the special project "KHL – the path to victory" begins a cycle of interviews with outstanding Russian players in our league.In the first article – a conversation with one of the league's technical forwards, the forward of Avangard Sergei Tolchinsky .
– In the offseason you moved to Avangard. How long have you adapted to the new club?
– No. It was really easy for me. Conditions, team, coaching staff – everything is at the highest level. There were no problems with the transition. Avangard is a great team that tries to do everything for the fans. Hockey is advertised, popularized. They make a real show at the matches.This is very cool.
– For many CSKA fans, your transition was a real shock. Was it difficult to leave your home club?
– I was planning to stay at CSKA, but we could not agree. Avangard, on the other hand, showed interest. I haven't seen anything like that from CSKA. The question was not even about the amount of the contract. They just didn't need me. It's a shame that I had to leave my home club. But I have no regrets. I'm very happy with where I am at the moment.
– Do you live in Balashikha now?
– No. In Moscow. But not far from the arena. Ride 20 minutes.
– Are there any problems with traffic jams?
– I was lucky with the timing. When I go to training in the morning, the flow of cars, on the contrary, stretches from the region to Moscow. I manage to avoid traffic jams.
– There has been no hockey this offseason much longer than usual. How difficult was it to get into the rhythm after the break?
– Not difficult at all.Although the break was long, we started skating on ice in May. So the training camp went easy. Quickly got into a rhythm.
– How and where did you quarantine? How did you keep in shape?
– I rented a house in the suburbs. I bought myself artificial ice and a gate. True, it turned out to be not of the best quality. I was a little stingy (laughs). But I was roller-skating on it, throwing a lot and practicing.
– Many players said that they even blissed out to some extent in quarantine.They did what was not available during the season – read books, watched new TV series, someone even began to practice yoga. Tell us, what exactly did you have time for?
– In theory, yes … Time should have appeared. I started reading a couple of books … Watching some TV series. But my friends often came to my dacha. We had an active holiday for two months. We played football, volleyball. Stretched the mesh – "two by two", "three by three".
– Igor Nikitin is a rather reserved coach, what can you say about Bob Hartley? Which one is tougher?
– They are both equally strict, but expressed differently.Igor Valerievich just eats up with his eyes.
– How tough or light was Bob's preseason?
– I don't know how to compare. With this quarantine – according to the plan, there was a completely different pre-season. We had two ice a day plus a gym. Of course it was hard. But it's hard to compare. Almost all of us were ill. I dropped out for two weeks in the middle of the preseason.
– But now you have antibodies. How did you manage the disease?
– One day there was a temperature, then I lost my sense of smell.But he endured it perfectly fine. I just spent a week and a half at home. As for antibodies, I don't have enough of them to not take the test.
– Is there a specific level?
– By level: you need more than five, but I only have three.
– Many thought that after this season you will leave for the NHL. Do you have any thoughts after Avangard to try yourself there again? Or is it still a closed page?
– I have a two-year contract now.Let's see how things go. What if I like it so much in Avangard that I want to stay.
– Sergey Shumakov scored a lacrosse goal for the third time. You are also a pretty technical player. Have you ever tried to perform this, maybe in training? Or a junior?
– I tried last season with Kunlun. Shumakov is doing great. But, as it seems to me, it is easier for him, because he is right-handed and comes in from the side of the goalkeepers' trap. But he does great. Handsome.I tried with Dynamo – hit the post. I would also like to try, I think I will. Sometimes I practice in training.
– How difficult do you think this is? Why do some people do it so easily, like Svechnikov or Shumakov, while others don't even try to do it? Is it more of a psychological barrier? Or is it a matter of technology?
– I think both. If you're honing that, why not do it in-game. Obviously, for those who do not technically practice this trick, they will not be able to do it psychologically either.
– Rod Brindamore said that he does not encourage such tricks and does not recommend Svechnikov to do it all the time. How does Hartley feel about such things?
– Too often you won't be able to score lacrosse goals. There is not always a chance to be left alone outside the goal, plus you need to have good ice. At the end of the period, it is always harder to score.